Samsung UK : We are David Bailey
David Baileys of the world unite.
Published On
Sep 24, 2012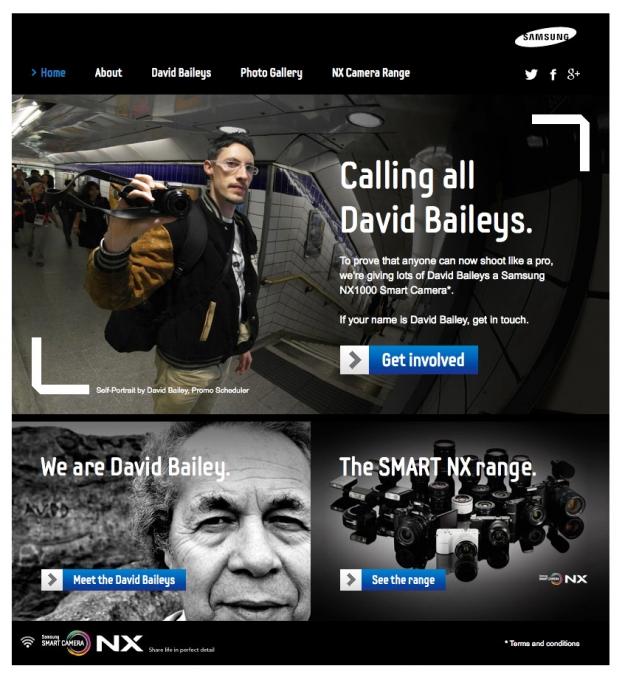 Editor's Pick
Samsung UK is calling on anyone who shares the name of famous photographer David Bailey, in a crowdsourcing project to promote its NX1000 camera. It plans to find 200 namesakes of Bailey through its Facebook page, give them a free camera and training by the real Bailey, and post their work online (with the message that anyone can create professional-style photography using the NX range ). In a final phase, those willing to change their name or profile pictures on Facebook to David Bailey can also take part. The campaign, via agency Cheil, will also involve an attempt to get ta Guinness World Record for having the most people in one place with the same name.
Credits
Date

Sep 24, 2012
Brand:
Client:
Agency:
Need a credit fix? Contact the Creativity Editors