Purina Friskies : You vs. Cat
Your new opponent; kitty.
Published On
Mar 13, 2012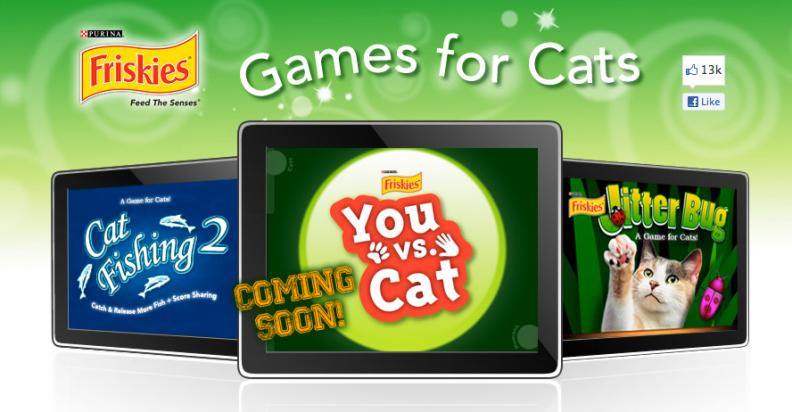 Editor's Pick
Balls of string are just too old-fashioned; Purina Friskies has created YouvsCat, an interactive game that pits cats against their owners. The iPad game, unveiled at SXSW, involves the human player trying to get a piece of cat food into a goal across the iPad screen while the cat tries to gets its paw on it first. Friskies, which is promoting this as the first 'dual species' digital game, flew the game's 'world champion', Buddy the Cat, to Austin for the unveiling. Could a whole new world of pet vs human games be opening up?
Credits
Date

Mar 13, 2012
Brand:
Client:
Need a credit fix? Contact the Creativity Editors