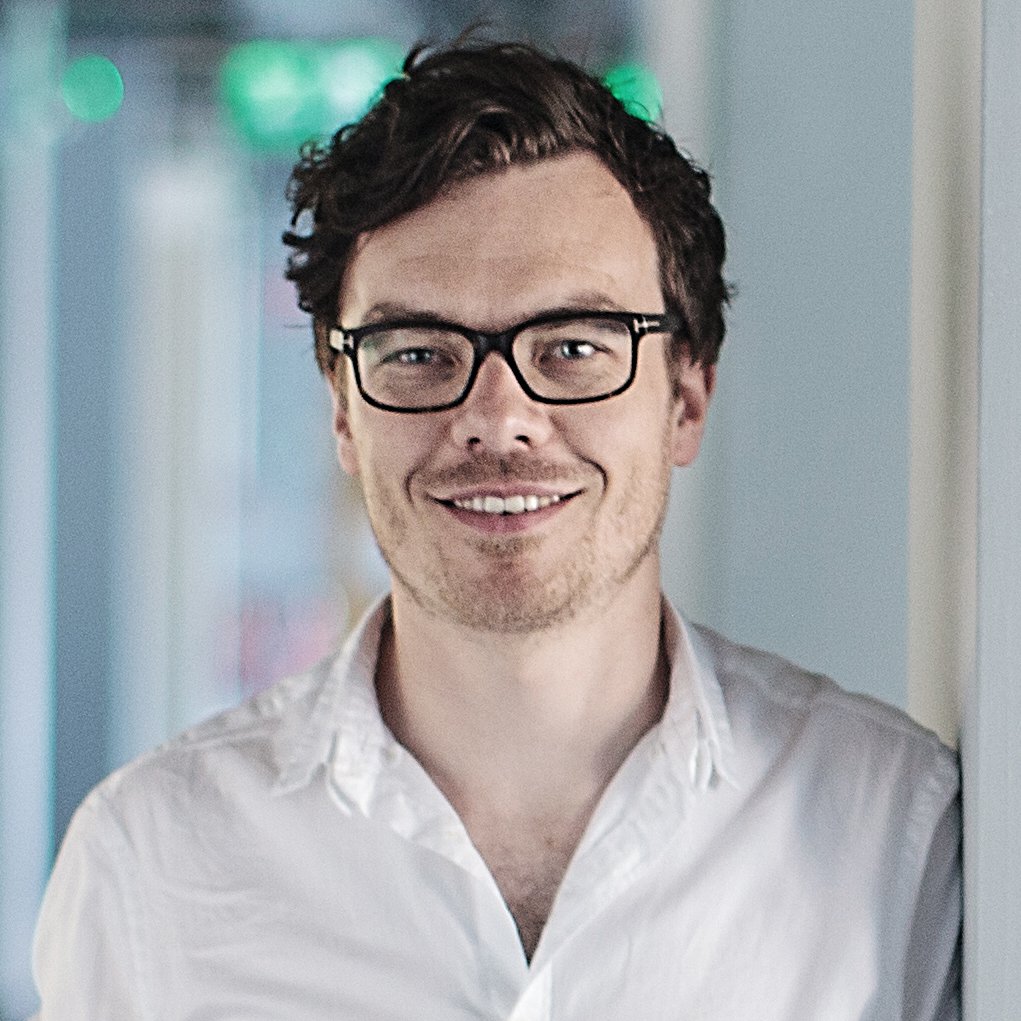 Paul Adams
VP-Product, Intercom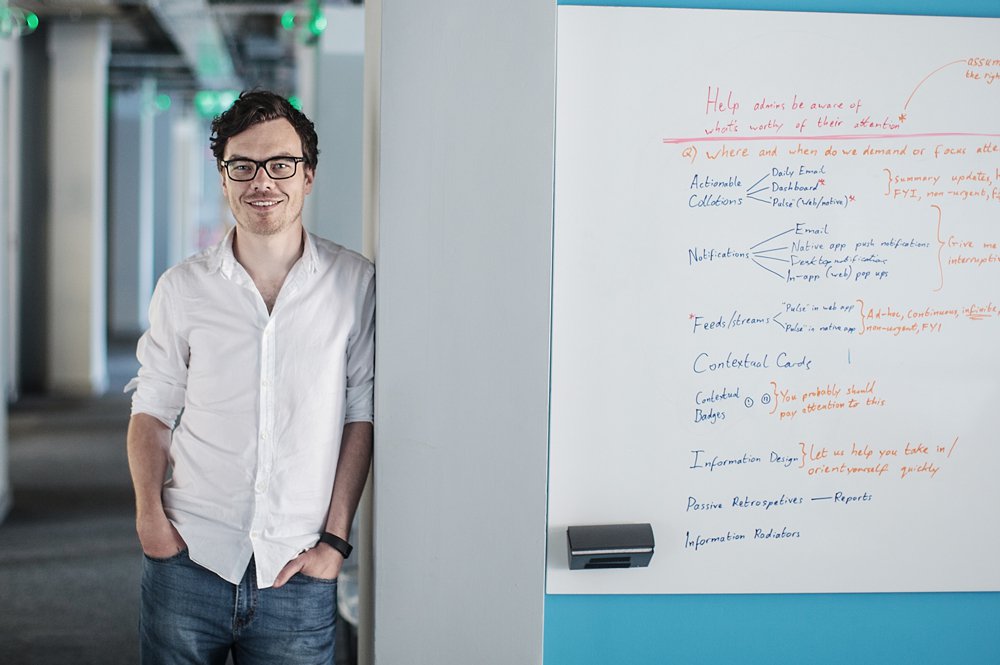 Paul Adams
VP-Product, Intercom
Paul Adams made the bold move of leaving Facebook as its global head of brand design to join a startup called Intercom in 2013. Now product lead at Intercom, Adams oversees design and research initiatives like Educate, which creates bots that act like humans. "For as long as I've been in this game, people have looked for some silver bullet solution to the fundamental challenge of sending the right message to the right person at the right time," Adams said. People are complex, he said, adding that the "unsexy truth that you won't hear from agencies who want to sell you the latest trend is that there are many tools that you need to use and have them work together. It's hard work."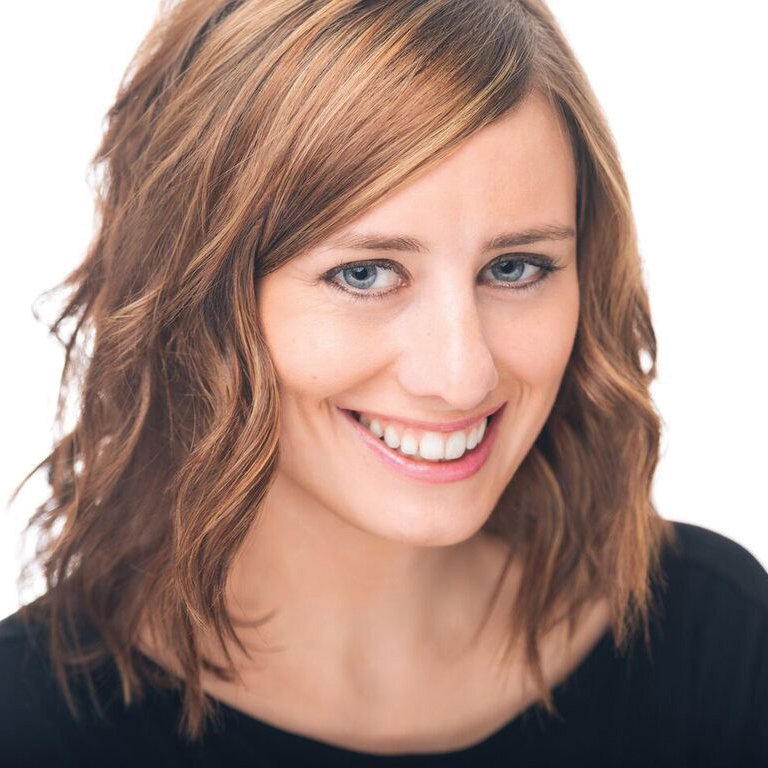 Marissa Hayes Aydlett
VP-Marketing, Appboy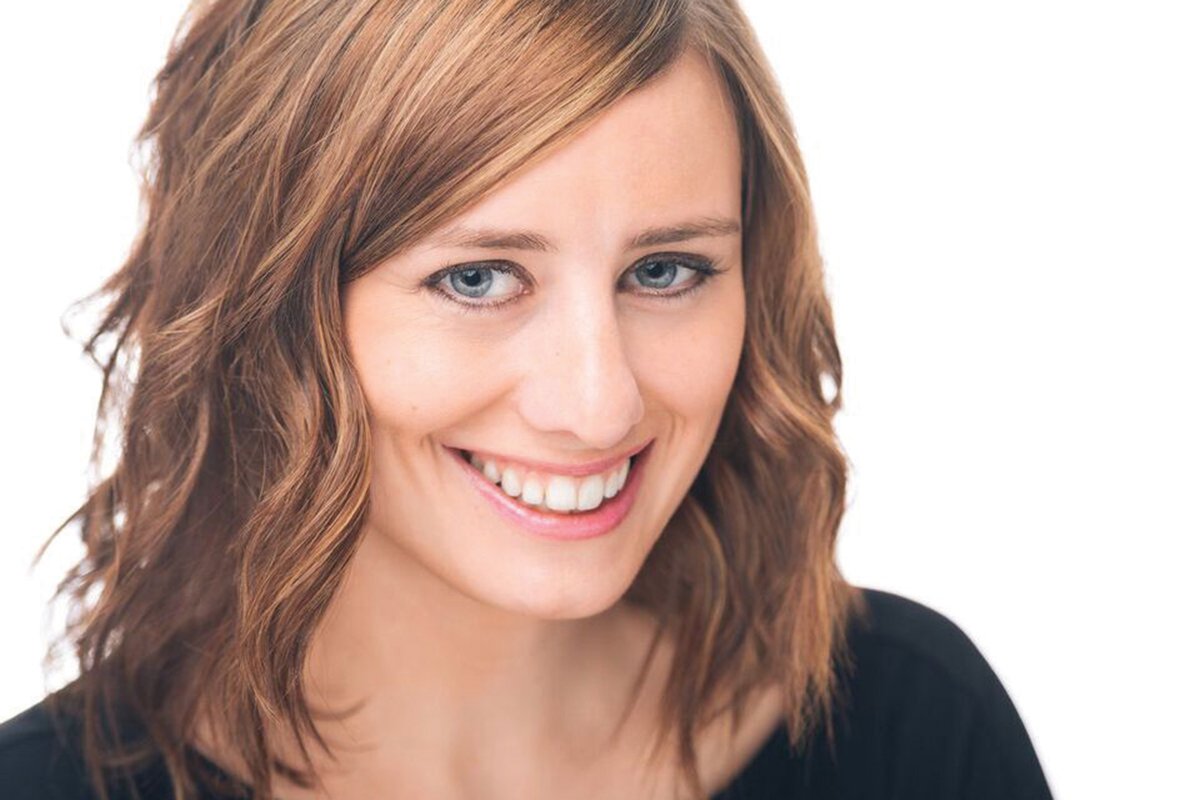 Marissa Hayes Aydlett
VP-Marketing, Appboy
It's not easy marketing the marketing tech, but that's where Marissa Hayes Aydlett finds herself at Appboy, a marketing software company that helps brands manage their customers, data and messaging across the latest platforms and digital spaces.

She runs a 20-person marketing team charged with traditional marketing goals--driving customer acquisition and shaping branding -- for a nontraditional company. To do so, Aydlett is selling the story of Appboy, which underwent a rebrand in the past year while also launching its first global campaign. The goal is to educate brands about the value of offering unique experiences to customers and doing that at scale through use of technology, Aydlett says.

What will be the biggest trend or biggest surprise for martech in 2017?

Marketing needs to continue to be redefined as more than just advertising. Owned channels provide first-party data, offer brands the opportunity to listen, converse and take action on customer behavior in meaningful, relevant ways and meet the demands of today's consumer in ways that advertising alone just cannot do. Second, I expect there to be a continuous merge of product and messaging experiences as the two become more intertwined--think push notifications with rich experiences like photos, GIFs, real-time content, action buttons.

What does your typical media consumption look like in a day?

In the morning, I start my day listening to news briefings on the Amazon Echo. During my commute to work, I'll hit up news on my phone based on the most relevant and interesting content I've just heard. By the time I hit the office, I hope to have a Slack conversation going with a group of team members on what some of the news means for our business and customers. Throughout the day, I'm less engaged with media, but I do end the day by streaming news like John Oliver or Vice on HBO.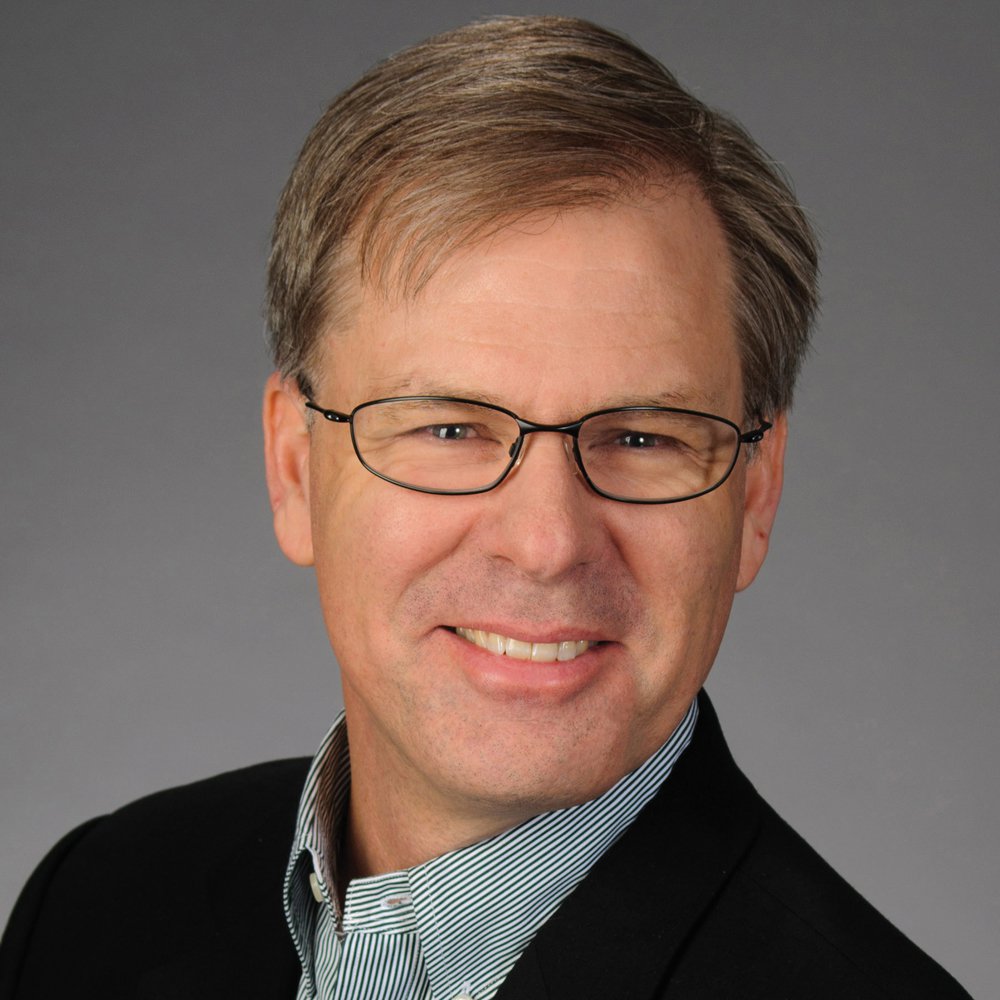 Jason Bell
VP-Product Development, 360i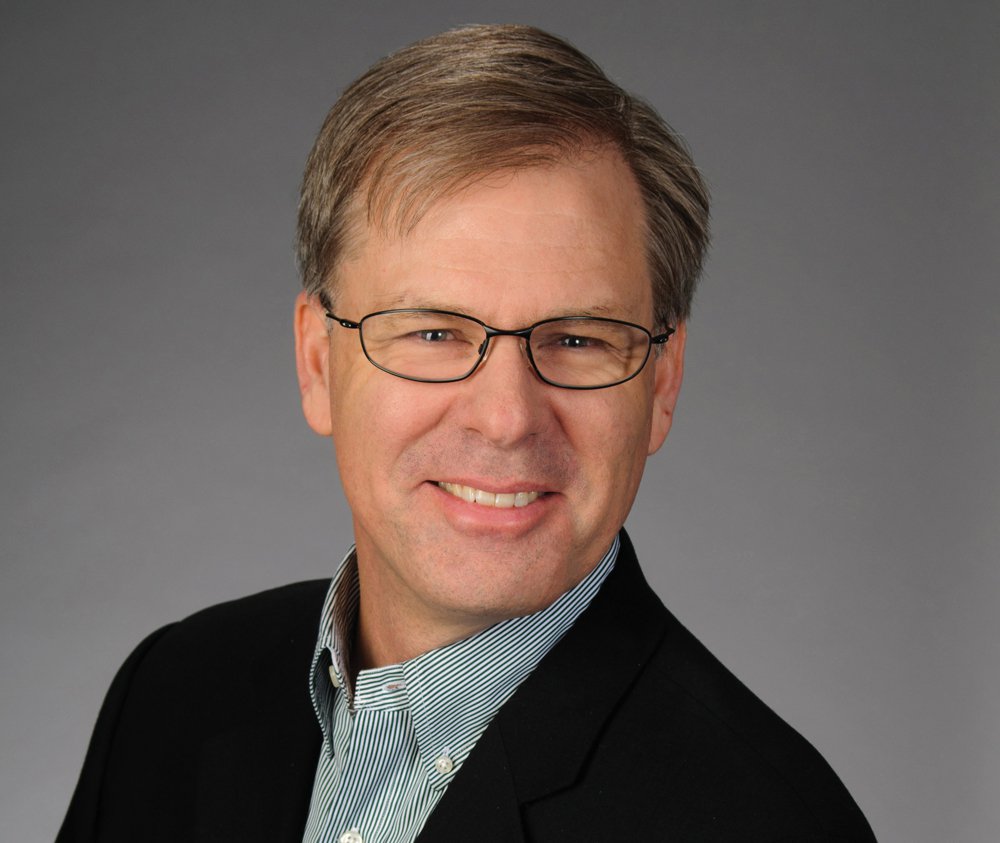 Jason Bell
VP-Product Development, 360i
Jason Bell is referred to by his colleagues as "the Martech MacGyver," because he loves fixing client problems, but the challenges are becoming increasingly complex as the tech landscape continues to fragment. To solve this, Bell developed 360i's "Tech Sherpas" consulting practice, which assesses tech stacks, determines if they're optimized and builds tailored gap technology where enterprise solutions leave voids. He also created display ad solutions that can validate creative assets. And Bell's product development knowledge has enabled the agency's Contextual Action Platform technology, which has powered campaigns like Red Roof Inn's "Converting Brake Lights Into Rested Nights," Canon's "Photo Coach" and Pernod Ricard's "Winter Weather."

What will be the biggest trend or biggest surprise for martech in 2017?

Deeper investments by marketers in voice search optimization. Devices such as Google Home and Amazon Echo are infringing on mobile device search volumes--mainly because anyone in the home can blurt out a query without a keyboard. And with Alexa results drawing from Amazon's retail monolith, savvy marketers will -- should -- rush to be heard when their brand flies into -- and out of -- the magic box.

What does your typical media consumption look like in a day?

It starts with the cursory review of overnight posts or tweets by family and friends, followed 10 to 15 minutes of TV channel flipping to make sure I've got today's global crisis news covered. Then it's XM or the iPod to get me through the rest of the day.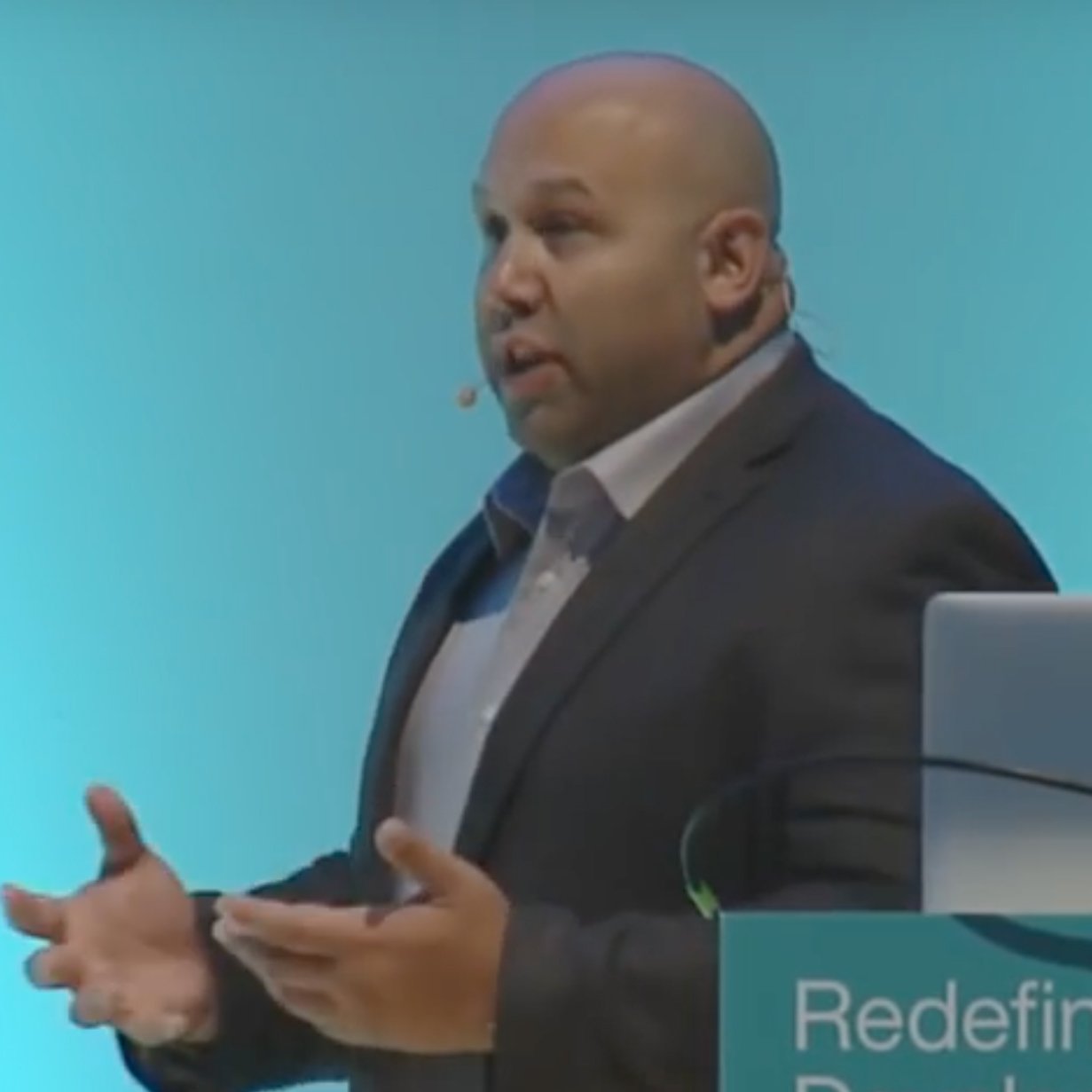 Marc Dispensa
Chief Technology Officer, Equals 3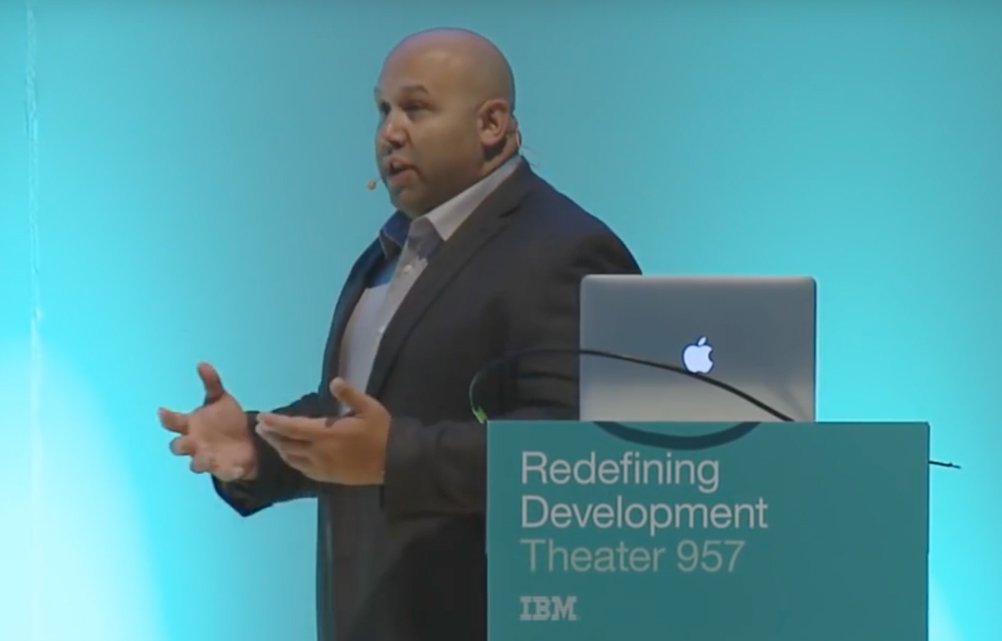 Marc Dispensa
Chief Technology Officer, Equals 3
Marc Dispensa's first marketing technology venture was NetGI, later sold to IPG Mediabrands, where he went on to form the Technology Group. He later founded the digital consultancy iRgonomic to help healthcare companies develop gamification and mobile apps. That company, in turn, was bought by Salesforce's Magnet 360. Then, as Dispensa watched IBM's Watson innovate in healthcare, he saw an opportunity for artificial intelligence in marketing. That led to Equals 3 and the introduction of Lucy, which uses 10 Watson application programming interfaces for market research, segmentation and planning. Equals 3 won an IBM 2016 award as one of the most innovative independent software vendor partners of the year.

What will be the biggest trend or biggest surprise for martech in 2017?

There have been a few campaigns where cognitive systems have aided creatives. I believe the trend of utilizing these technologies will accelerate quickly in 2017.

What does your typical media consumption look like in a day?

I usually watch cable news for 30 to 45 minutes in the morning, spend at least an hour and half on social media throughout the day, and I'm good for at least an hour of Xbox.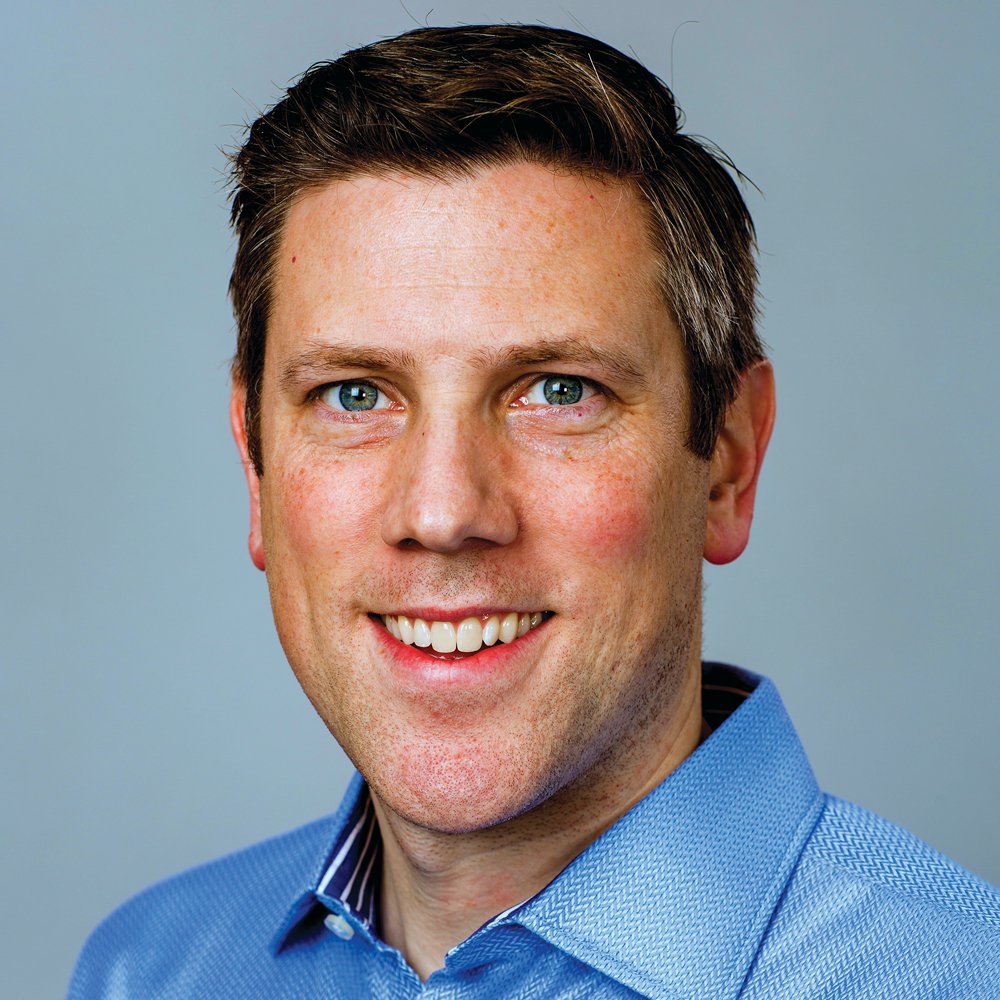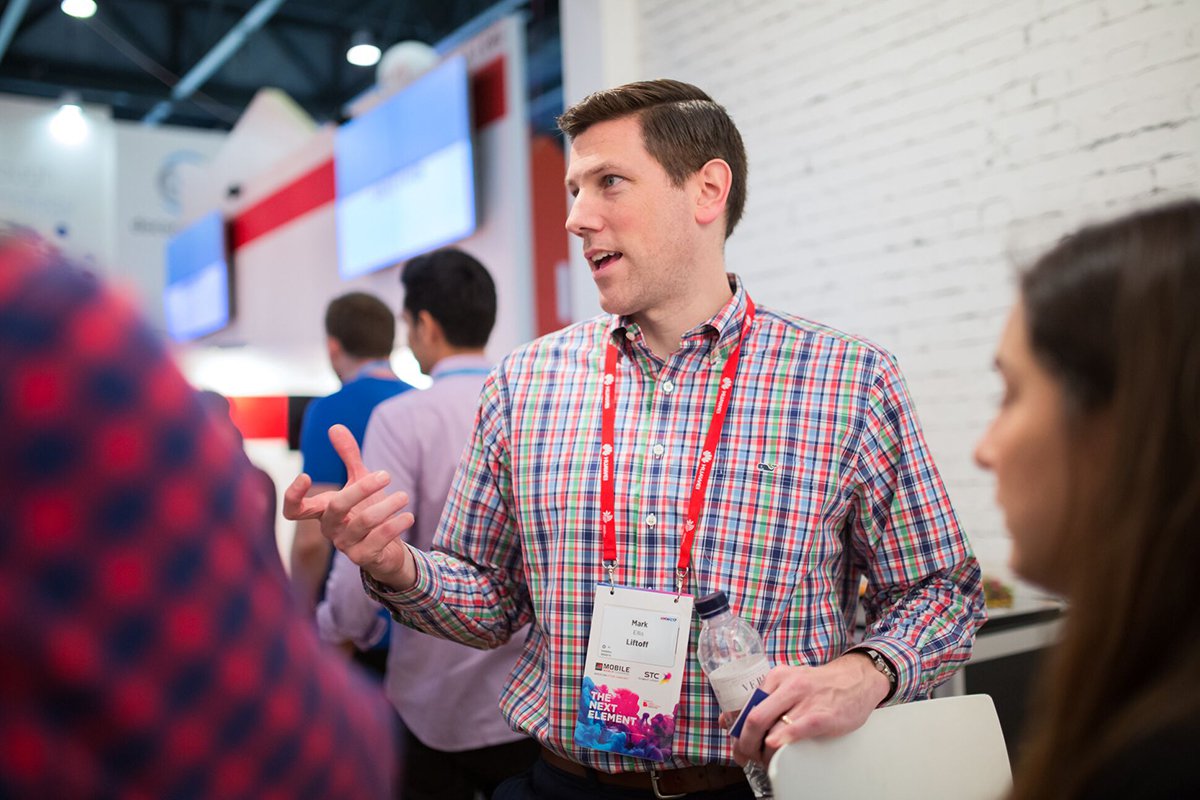 Mark Ellis
CEO, Liftoff
Mark Ellis has a unique background that includes stints at Google, Disney and the Pentagon. He's now CEO of Liftoff, a mobile app marketing platform that aims to upend how brands like eBay, Amazon, Target and Coca-Cola pay for ads. Brands pay on a cost-per-action model, meaning brands pay only when customers complete a revenue-generating action, rather than for every click or download completion. Ellis said he believes his model will eventually become an industry standard. "People genuinely like to try out a game before downloading the app," Ellis said. "Marketers of non-gaming apps are just now discovering how effective interactive ads can be for acquiring users with high retention rates," he said. The Princeton and Harvard Business School grad has doubled his staff, increased revenue 260% in one year and attracted executive-level talent from Twitter.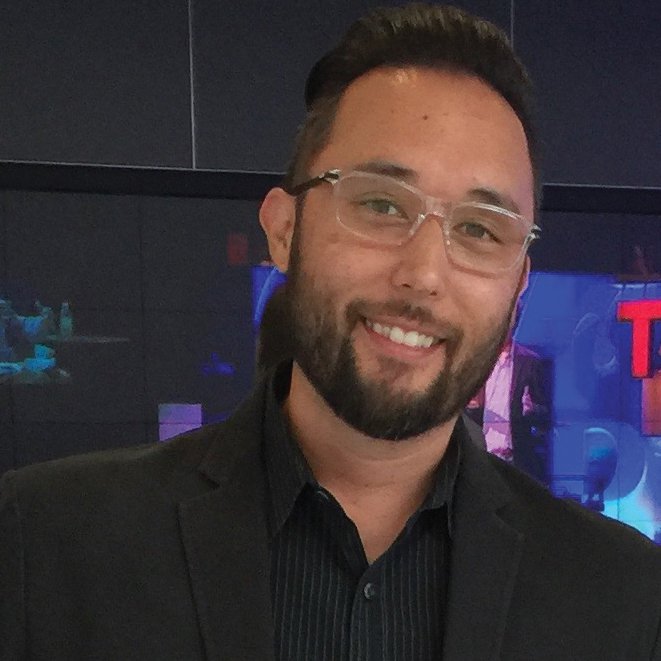 Tom Edwards
Chief Digital Officer-Agency, Epsilon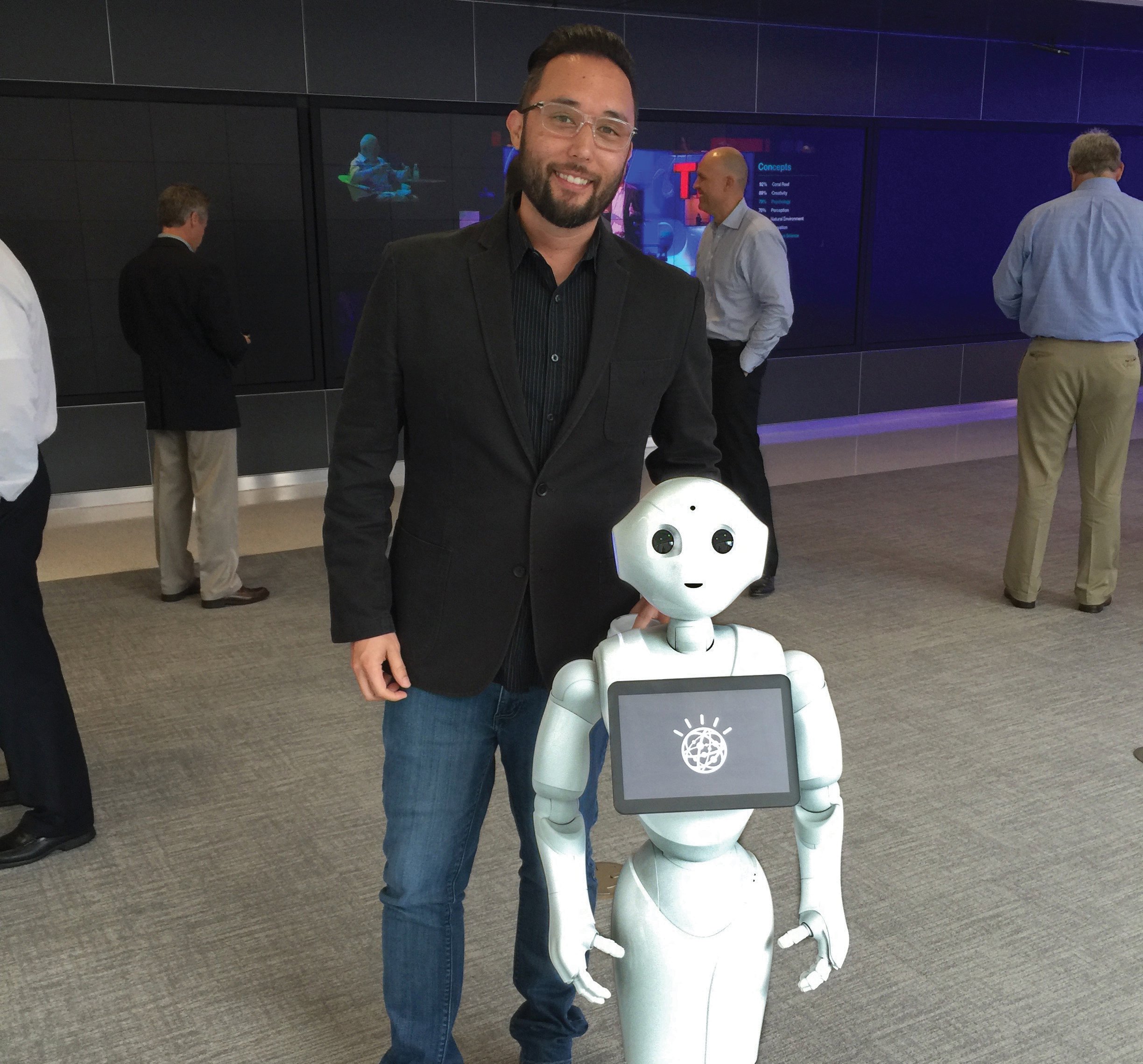 Tom Edwards
Chief Digital Officer-Agency, Epsilon
The idea at Tom Edwards' agency practice, formed at the data-driven marketing company Epsilon in January with partners including IBM Watson and Amazon's Alexa Voice Service, is to work in facts instead of theory, according to the company. That means his design team of strategists, brand planners and data scientists tap Epsilon's extensive proprietary data reserves, as well as unstructured data ingested with machine-learning techniques, to maximize the resulting insights' resilience in the real world. Those insights combine with the team's prototypes for both software and hardware that clients such as Nature's Way and Del Monte can use for conversational experiences, augmented intelligence and mixed-reality executions.

What will be the biggest trend or biggest surprise for martech in 2017?

Personalization through artificial intelligence is the most important digital marketing trend in 2017. Combining psychographic unstructured data with first-party, proprietary data assets can unlock new triggers along the consumer journey, open up natural language processing and enhance voice-based experiences. Data also lays the groundwork for connecting with a consumer through proxy systems such as virtual assistants.

What does your typical media consumption look like in a day?

Constant curation and creation of content are engrained in my day-to-day life. I consume numerous forms of media throughout the day, often simultaneously. Whether it's managing and staying connected in real time with my team via text and video, or connecting with my wife and kids via Messenger. I listen to podcasts, like "a16z," read topical opinions via Medium, curate industry news via Twitter. News flashes via Amazon Alexa and queries via Google Home help me understand the macro and micro shifts that happen on an hourly basis. At home and on the road, my sources of entertainment include gaming via the Xbox One or virtual reality content through multiple headsets as well as "Star Wars" movie theories via YouTube and stream-based content from Apple and Netflix.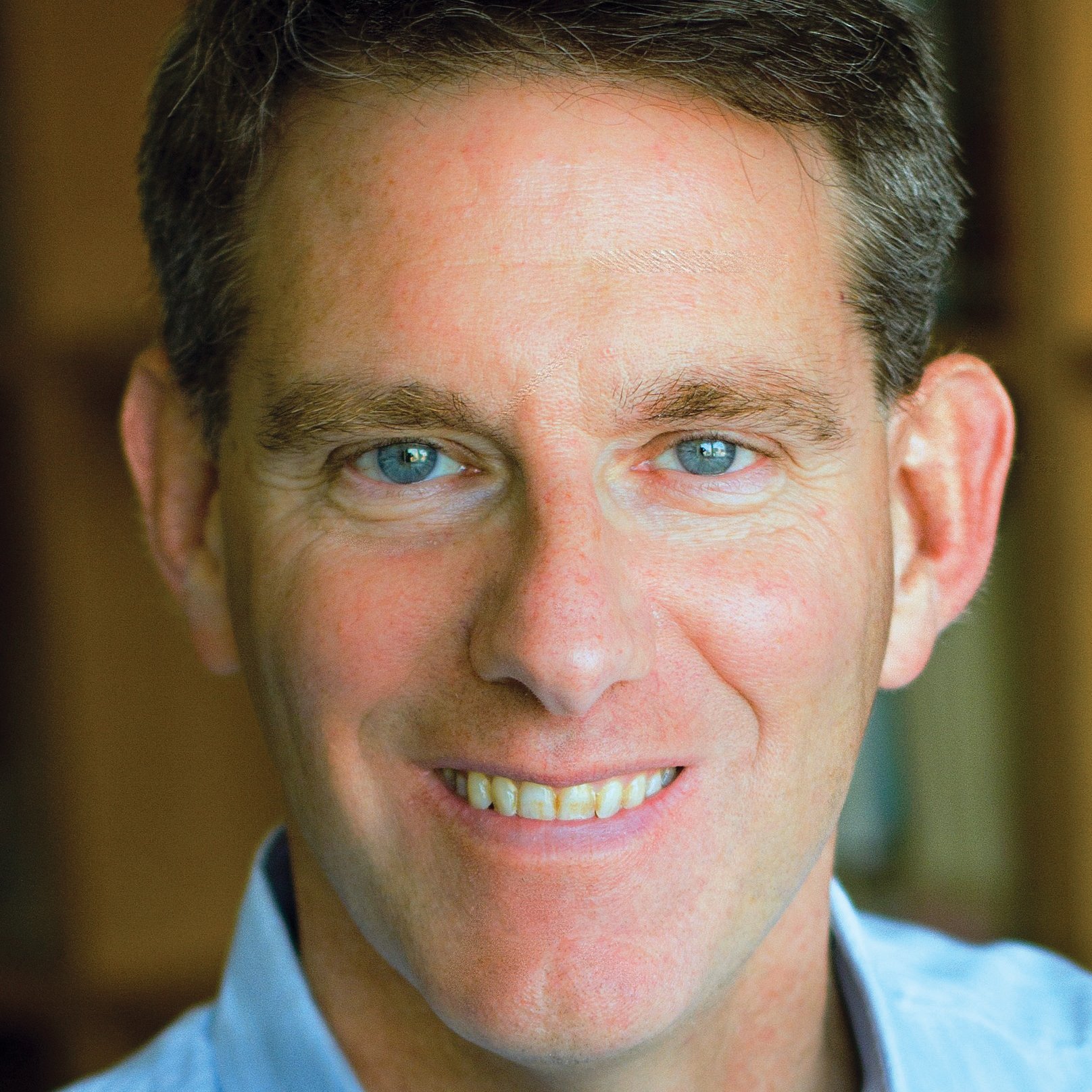 Peter Fader
Co-founder, Zodiac Metrics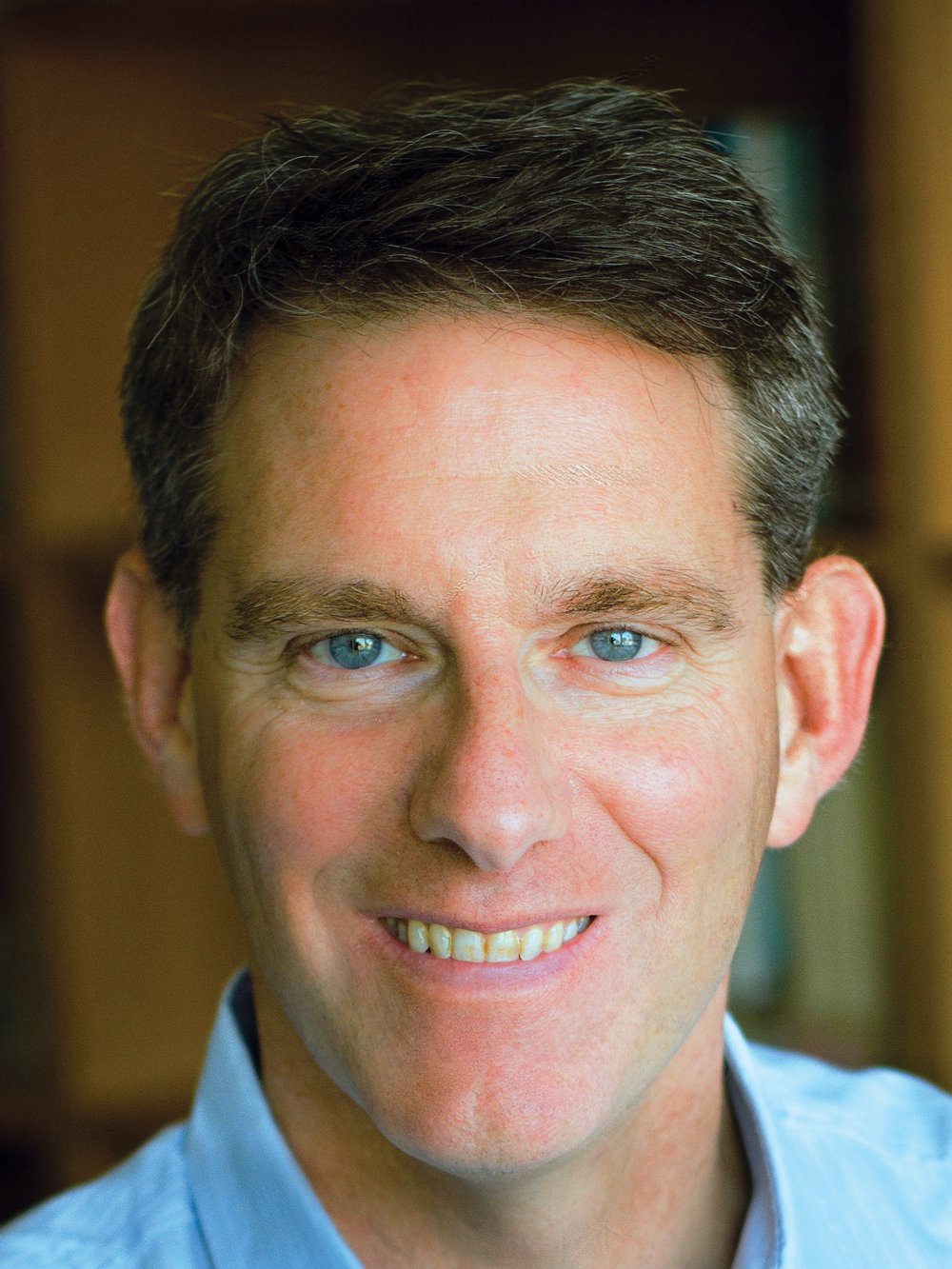 Peter Fader
Co-founder, Zodiac Metrics
Peter Fader is a professor in the marketing department at the Wharton School and co-founder of Zodiac. He spent decades researching "customer lifetime values," a concept that's become dear to brands that need to quantify their consumers and justify their marketing spending. Fader has put his understanding of the consumer to use by developing marketing software. Zodiac's software helps brands tell the difference a between high-value and low-value consumer, and other insights. Zodiac has been working with a number of Facebook marketers like Dressbarn and Wahoo Fitness, acquiring new customers through campaigns on the social network. "If we don't see our martech investments truly enhancing the value of our customers and helping us acquire valuable new ones, then these investments are probably not worthwhile," Fader says.

What will be the biggest trend or biggest surprise for martech in 2017?

The biggest surprise in the martech world will be greater accountability. Firms will stop spending like drunken sailors on shiny objects and overhyped platforms. They will start demanding formal, verifiable financial consequences for the various technology initiatives they're taking on. They'll also become savvy enough to assess these consequences on their own without waiting for their martech vendors to tell them how much money they're supposedly saving or earning. At the very heart of these efforts will be the emerging notion of "customer lifetime value."

What does your typical media consumption look like in a day?

I'm a 24/7 Twitter guy. I obtain more content from tweets (perhaps redirecting me to other sources) than all other outlets combined. I check the overnight tweets and notifications first thing in the morning, and it's often the last thing I do before putting my phone down at night. (Follow me @faderp!) Sure, I keep up with "must see" TV and I subscribe to a healthy mix of online and offline publications, but I could live without any of them before I could lose Twitter. And I rarely check Facebook -- maybe once a week and only when someone specifically directs me to content posted there.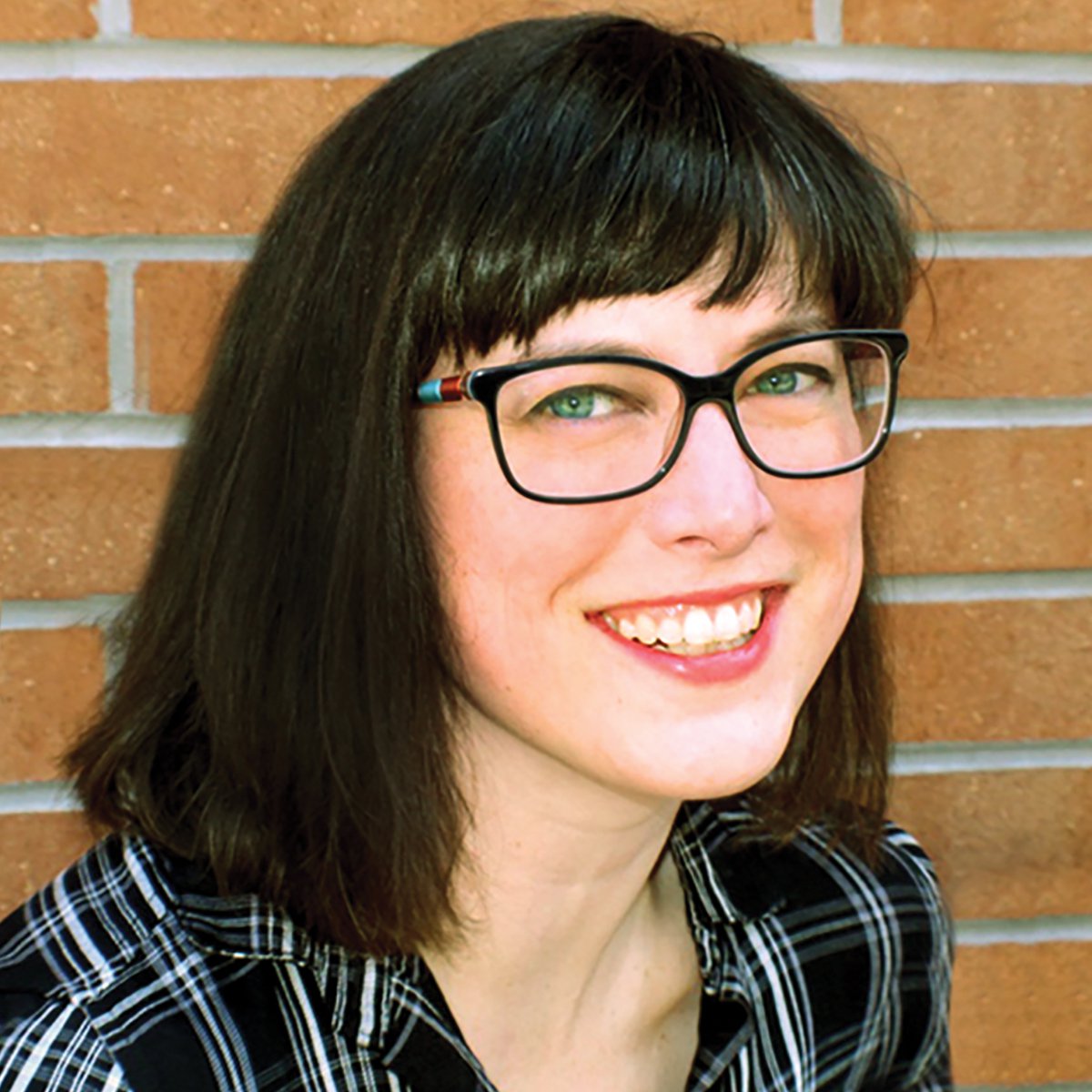 Vanessa Krumb
Co-founder and CEO, Revere.ai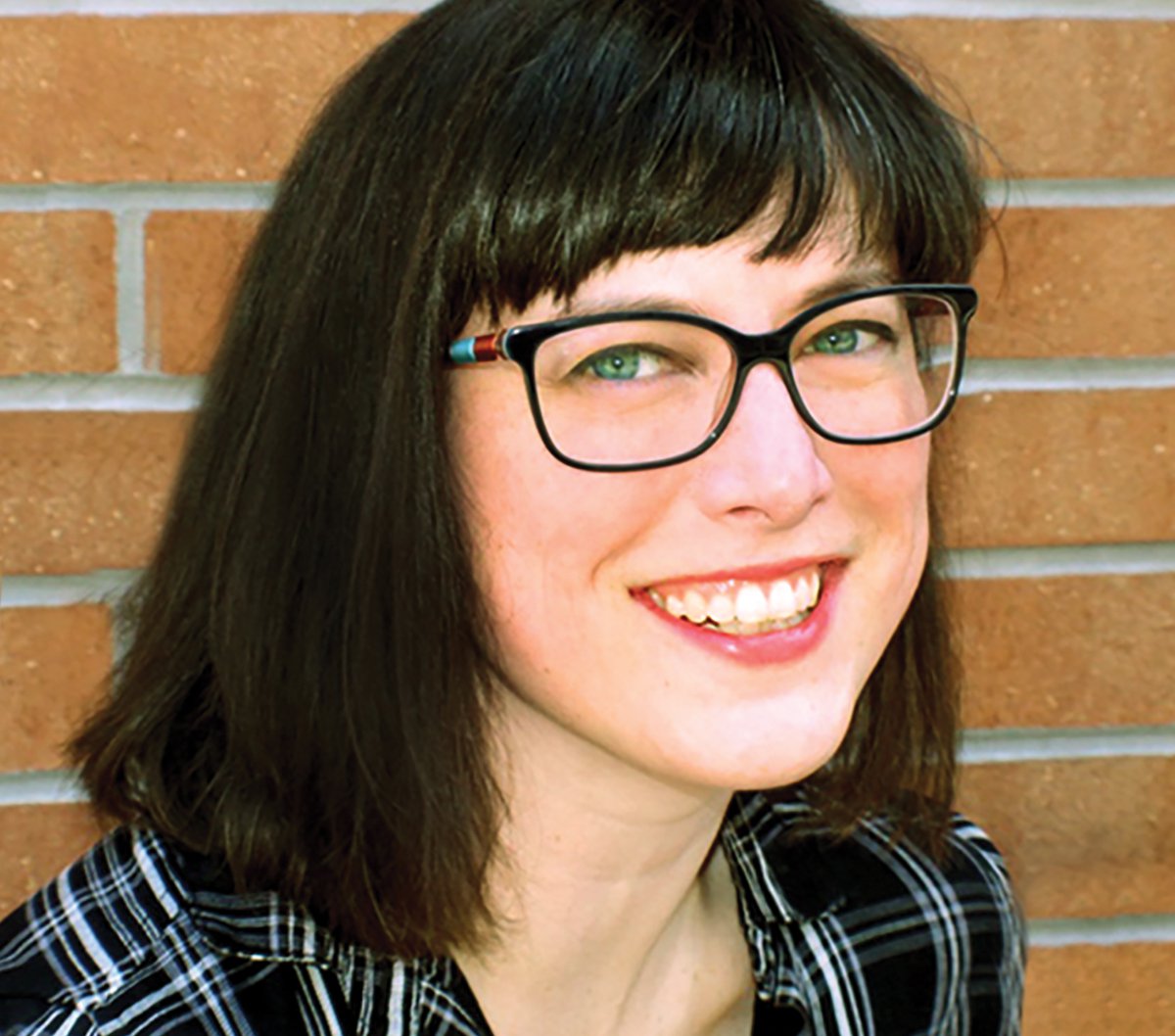 Vanessa Krumb
Co-founder and CEO, Revere.ai
Vanessa Krumb believes messaging apps and voice-activated assistants are what's next for marketing tech. "We'll see the beginning of martech experimenting in the 'smart-assistant' category," Krumb said. Revere.ai is a startup tech company that is trying to help businesses use artificial intelligence to decipher their data, which is coming from more touchpoints than ever, like Amazon Alexa and Google Home apps. Rever.ai is even working with its customers through messaging on platforms like Slack, giving agencies and brands notifications about campaigns directly into their work apps. "We'll see more martech itself using conversational UI's to engage with customers," Krumb said.

What is your typical daily media consumption?

I wake up and use apps to read news, get on social media, check my numbers. Then as I'm making breakfast, I ask Alexa what the weather will be like and have her put on some music. Throughout the day, I'm jockeying between my laptop and mobile phone, using at least three different messaging services and a surprising amount of that conversation happens via animated GIFs, stickers and emoticons. When I'm driving and in the evenings, I'll mostly listen to podcasts on my phone. If I'm watching video, I'm mostly on Netflix, Amazon and YouTube -- either on my laptop or TV. Basically, I have no loyalty to any platform, network or device. It's all about content that fits my time and place in the moment.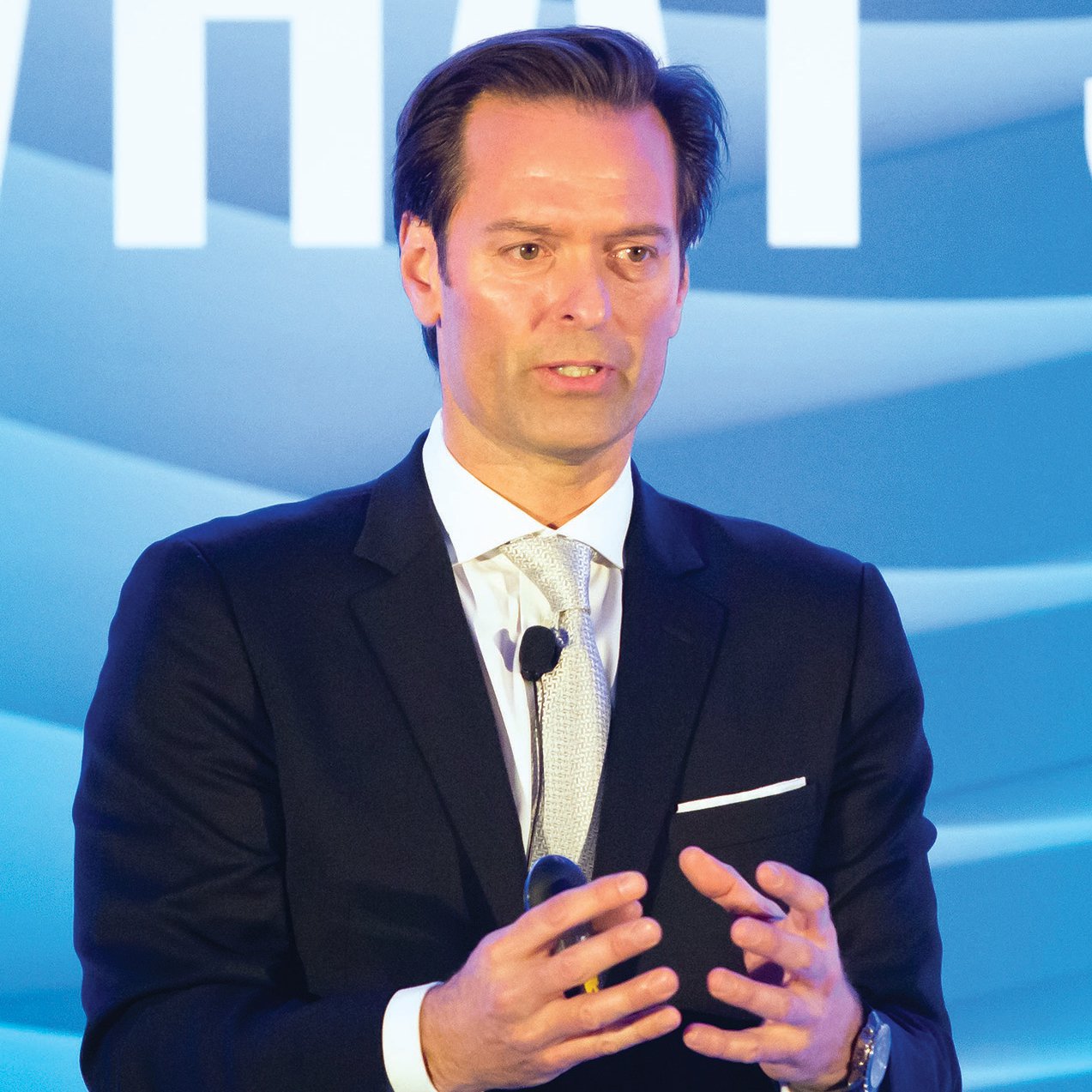 Carl Marci
Chief Neuroscientist, Nielsen Consumer Neuroscience at Nielsen Co.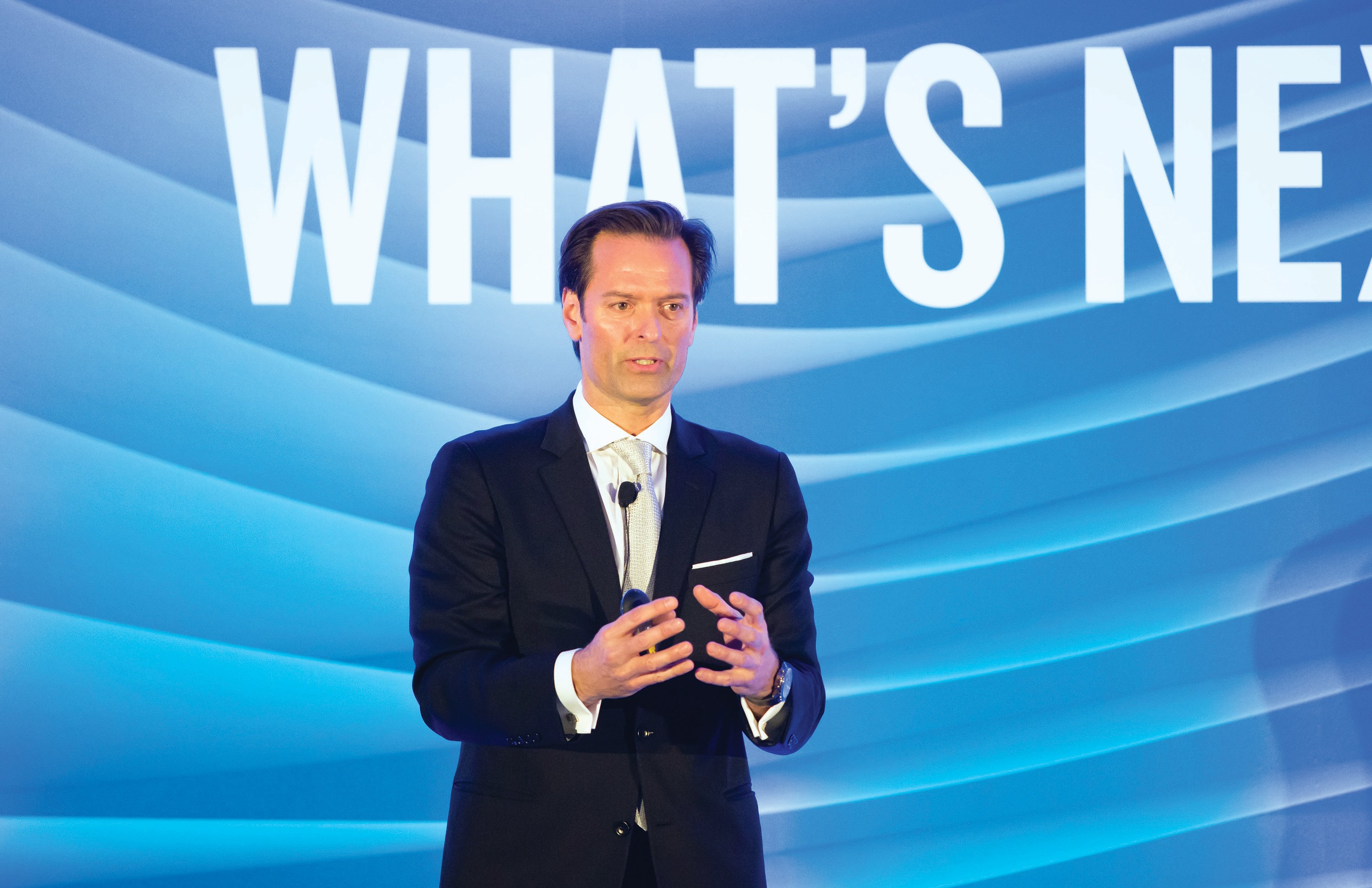 Carl Marci
Chief Neuroscientist, Nielsen Consumer Neuroscience at Nielsen Co.
Carl Marci, who founded Innerscope Research in 2006, is a pioneer in neuromarketing -- plumbing consumers' unconscious reactions to ads. When Nielsen acquired Innerscope in 2015, he led consolidation of other units to form Nielsen Consumer Neuroscience. That, in turn, led to the June 2016 launch of Video Ad Explorer, a suite using electroencephalography, biometrics, facial coding, eye tracking and self-reporting by consumers to predict sales impact of advertising. In a major study with Nielsen Catalina Solutions and CBS, Marci's team tested 60 ads from 20 packaged-goods categories to show integrating neuroscience measures can explain 77% of in-store sales results.

What will be the biggest trend or biggest surprise for martech in 2017?

That marketers and marketing technology will start to finally deliver on the promise of providing the right ad on the right screen through the right platform at the right time for consumers. There's growing acceptance that we're emotional beings, and when we can combine behavioral targeting with the right balance of new information and emotional engagement, marketing effectiveness will flourish.

What does your typical media consumption look like in a day?

I try to stay as informed as possible throughout the day, and I am a bit of a news junkie and I am quite traditional in my sources. I usually listen to NPR in the morning on the radio as I get ready, then use apps for segments and podcasts during my travel, with Twitter for real-time updates and LinkedIn for business updates. I also read The New York Times and Wall Street Journal online and I like to watch CNN in the evenings when I have time. And, of course, with three small children, there's nothing like HBO Kids "Sesame Street" episodes at the end of the day to relax with my family.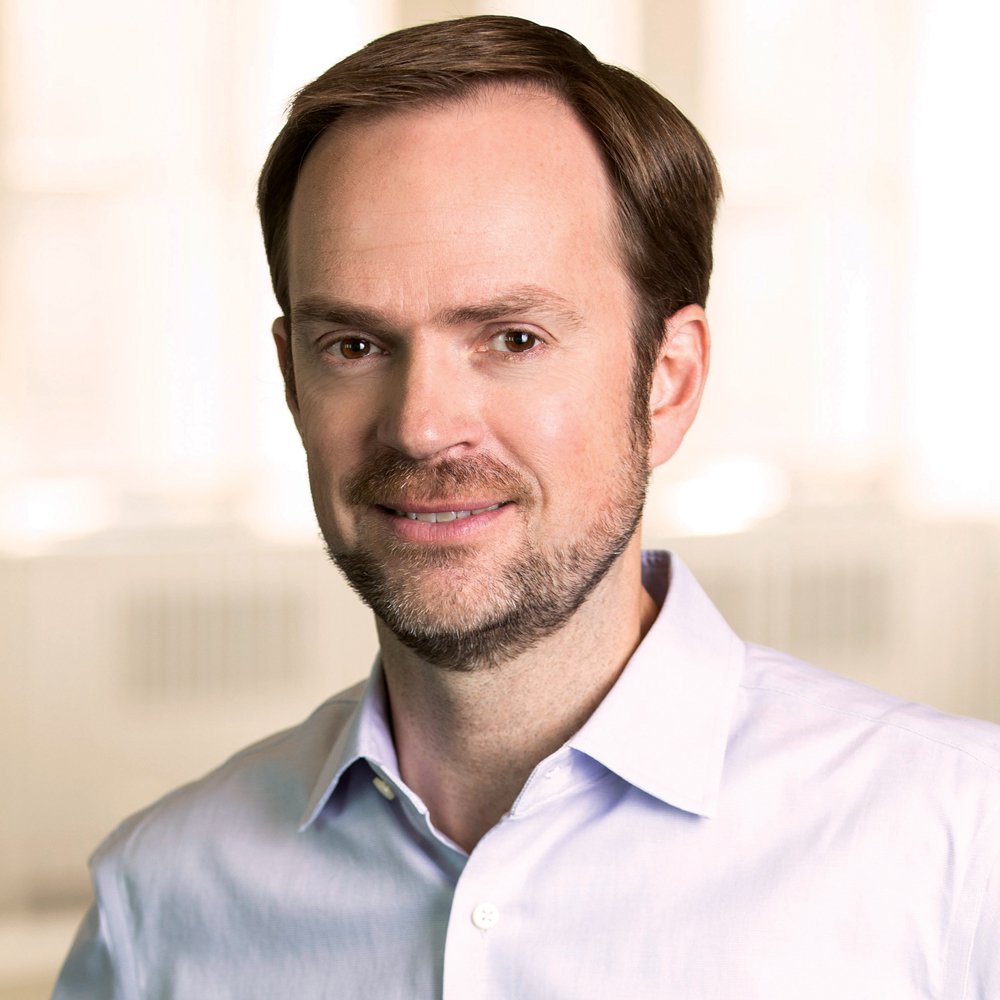 Duncan McCall
Co-founder, PlaceIQ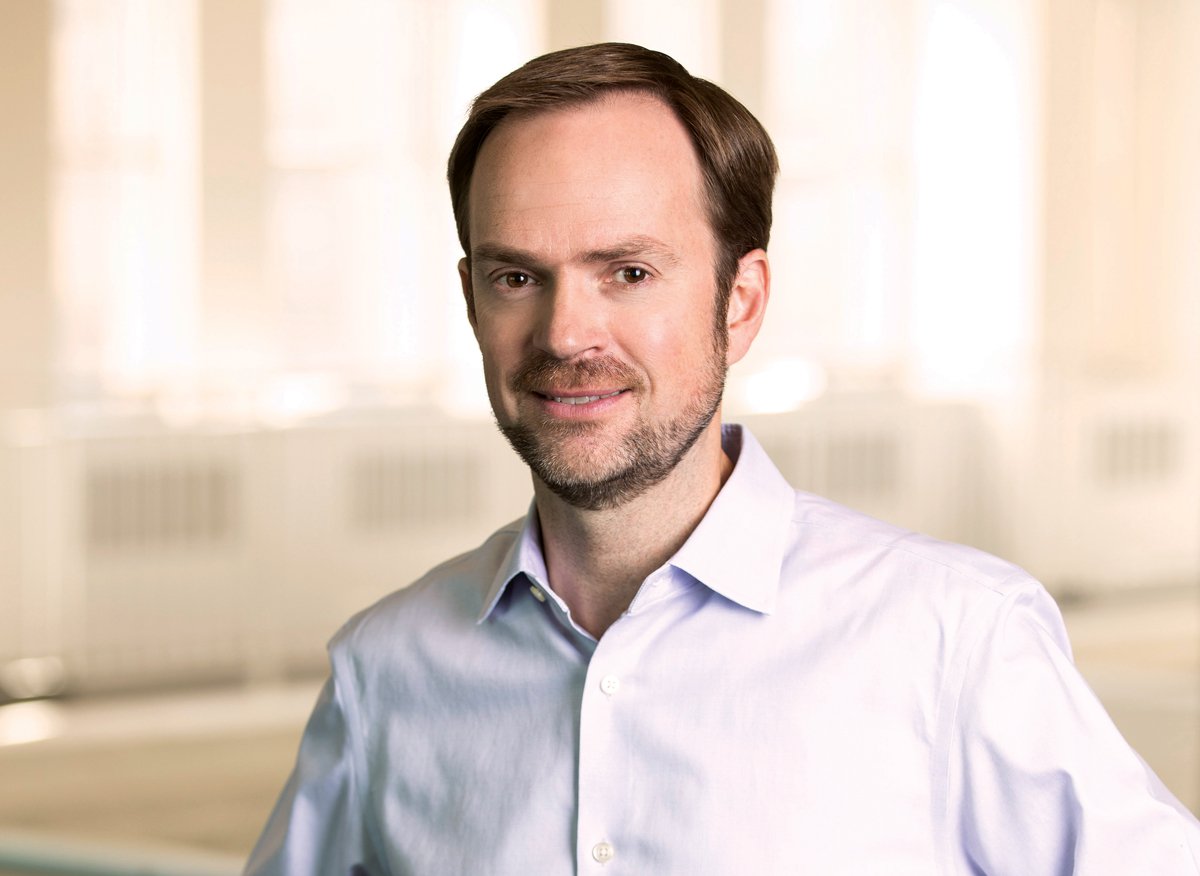 Duncan McCall
Co-founder, PlaceIQ
Duncan McCall would be his own best target audience. He's a daily commuter from Connecticut to Grand Central, he's an entrepreneur and he's a prolific media consumer. "If I'm caught on the subway, I'll bring up Pocket to read articles I've saved," McCall said. "I also have a heavily curated Flipboard account and customized Reddit account for topical information." McCall co-founded PlaceIQ, a location-focused marketing technology firm that helps brands advertise to audiences based on criteria like the length of people's commutes. The industry has been hearing about the promise of "people-based marketing" for years. "Unfortunately, we still live in a world where digital ads can miss the mark in terms of relevancy," McCall said. "Consumers still receive massive amounts of TV and digital ads that don't make sense for them. It continues to be nonsensical for brands to pay for [irrelevant] ads; that always alienates potential buyers."

What will be the biggest trend or biggest surprise for martech in 2017?

When the industry stops talking about "people-based marketing" and actually adopts it in a mainstream way. One-to-one marketing has been the marketer's dream for more than 20 years, and more recently replaced by the idea of "people-based marketing." The data and enabling technology is finally here, we're just waiting on adoption to hit the mainstream. It's time for brands, agencies and vendors to realign their incentives and business models to usher in a truly golden age of personalized advertising. Every touchpoint I have with a brand or product, from an advertising perspective, should be an opportunity to upsell, cross-sell relevant accessories, and increase my loyalty to that brand.

What is your typical daily media consumption?

Email is normally the first and last thing I do, but after my phone alarm goes off, I scan my alerts and if there's anything noteworthy head straight to BBC News. One of my coveted home-screen apps is Techmeme, an indispensable mechanism to get a handle of what's happening in technology for me. I check it multiple times a day, along with its sister site Memeorandum for political news. … I commute daily on the train from Connecticut to New York and listen to podcasts on my walk from Grand Central to the office. Some favorites include "This Week in Startups," "a16z," "Freakonomics" and "Planet Money." Most of my video consumption comes via Samsung tablet during transit, with documentaries or nature programs on the playlist. When I get home, movie watching through Plex on my Samsung TV is the norm.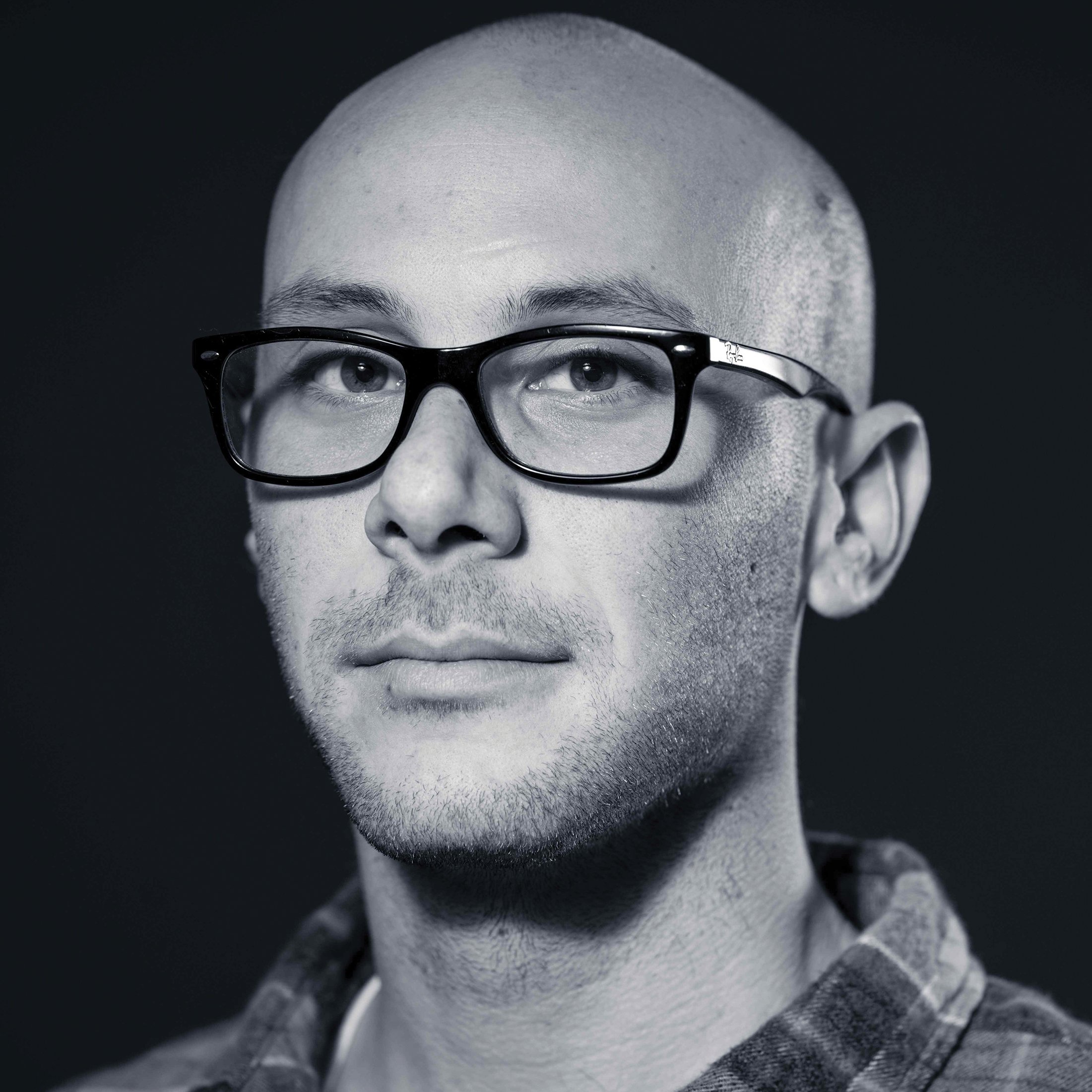 Seth Mills
Director-Data Strategy and Creative Tech, TBWA/Chiat/Day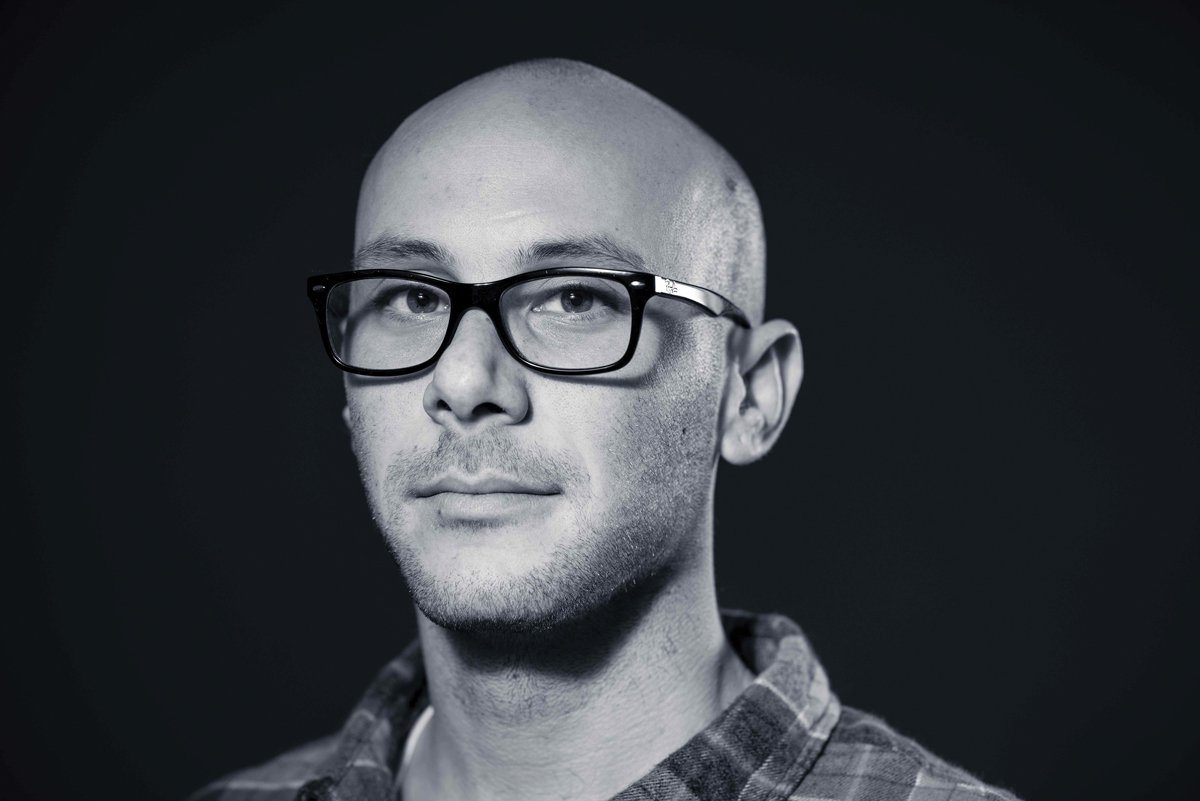 Seth Mills
Director-Data Strategy and Creative Tech, TBWA/Chiat/Day
Seth Mills' mantra is "If it doesn't exist, let's make it." During one pitch, the director-data strategy and creative tech at TBWA/Chiat/Day created a hairbrush with a heat sensor to show consumers when they would need to use a specific haircare product. He also helped develop a data management platform that predicted answers to questions before a CMO could ask anything. The former skateboard company CEO and locksmith also helped the shop build a structure that combines technology architecture, data strategy and business problem solving, which has benefited clients such as MasterCard, Airbnb and Accenture.

What is the biggest trend or surprise for martech in 2017?

Leveraging CRM data for prospect profiling. Tools and technology are catching up, and the only thing holding back a wealth of insightful data is liability and how agencies can leverage personally identifiable information.

What's your typical daily media consumption?

Reddit in the morning and Reddit at night. I use Feedly to aggregate content from all my favorite sources with include data visualization, hardware or tech, and NYC culture and events. It's varied and all on my phone.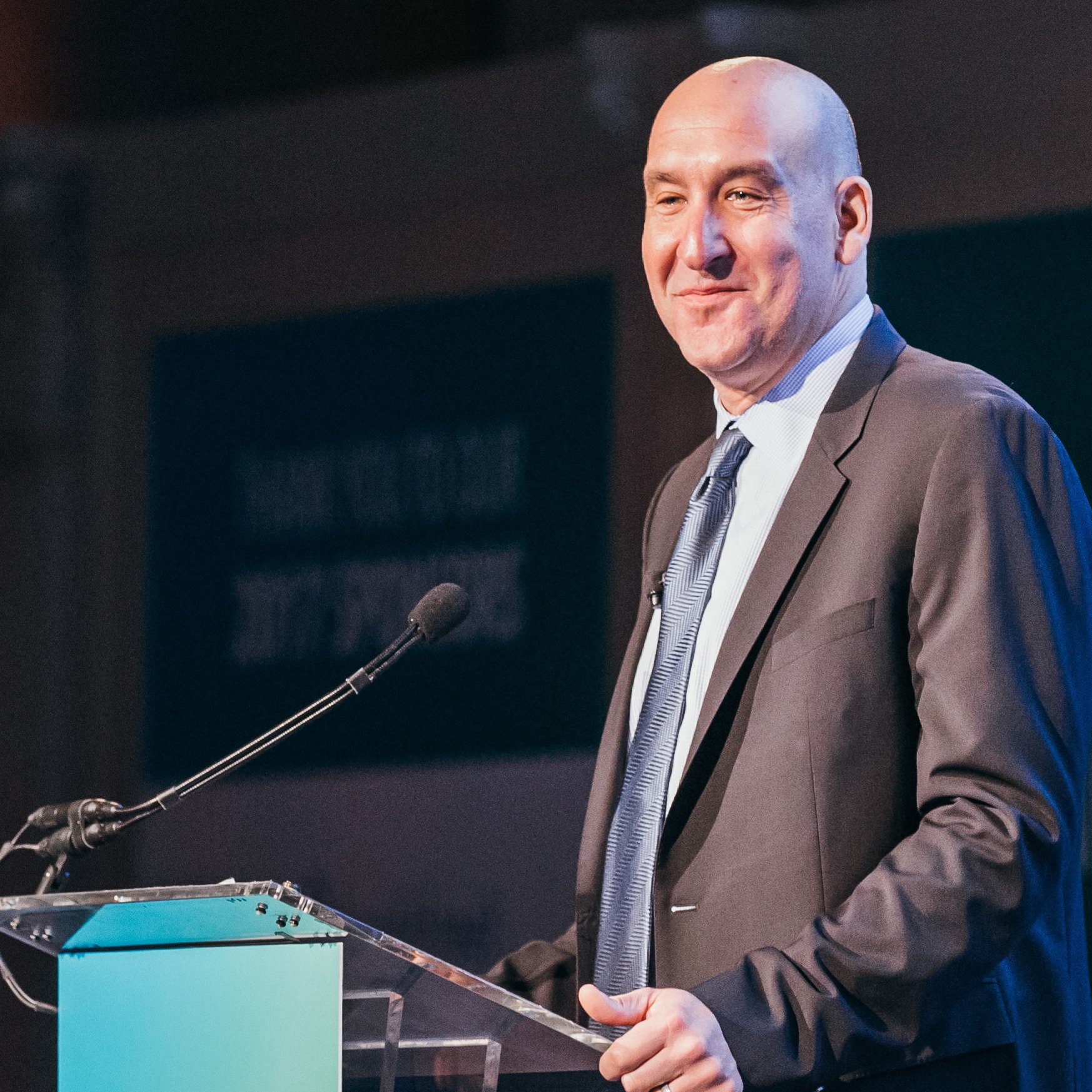 Andy Monfried
CEO, Lotame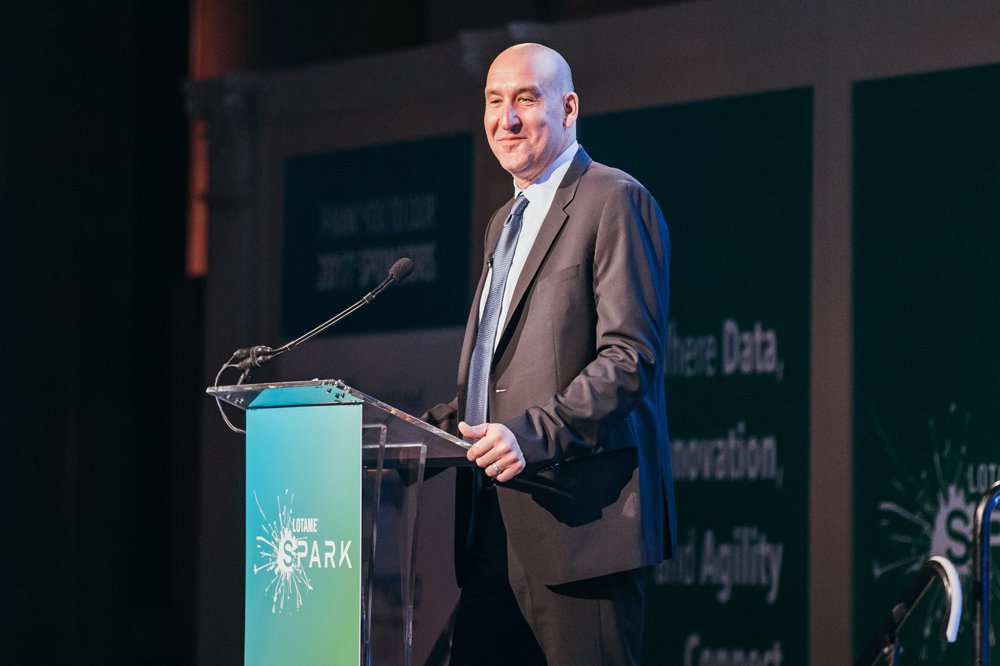 Andy Monfried
CEO, Lotame
In 2006, Andy Monfried survived a brush with death in a bombing in Israel, and since then has said he is motivated by a fervor for change. He channeled that energy into data and marketing with Lotame, a company that has for more than a decade been pioneering the data management platform and helping brands and publishers start to make sense of their audiences. Last year, the company took data management to its next platform -- TV.

To that end, Monfried and Lotame have launched a TV DMP for local and national broadcasters to give advertisers targeting capabilities across screens.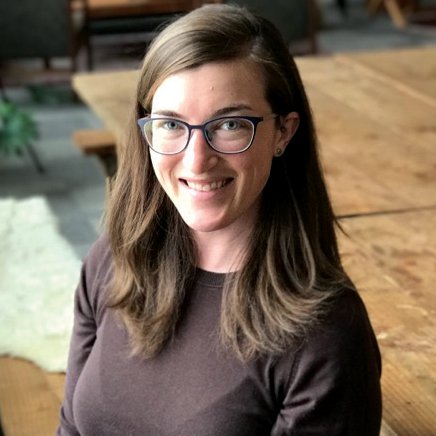 Elizabeth 'Lisa' Orr
Senior Data Scientist, Urban Airship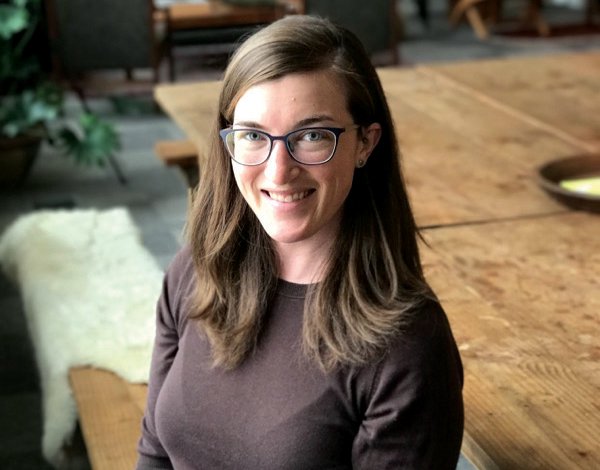 Elizabeth 'Lisa' Orr
Senior Data Scientist, Urban Airship
Elizabeth Orr prefers to be called Lisa, and that should clue you in right away: This data scientist appreciates simplicity. There's no shortage of complications in the tech- and data-centric world of mobile marketing, but Urban Airship's Orr has a knack for evaluating algorithms and training machine-learning models to predict mobile app churn and then turn them into applicable performance benchmarks and understandable trend reports. Removing complexities to produce digestible data analysis and insights on push notification opt-ins and in-app messaging, says Orr, makes for simple and justifiable answers to marketing questions.

What is the biggest trend or surprise in martech for 2017?

Machine learning and AI are the obvious big trends, but those are often the most misunderstood. It's not about replacing humans; it's about using machines to free marketers from tedious data-driven tasks so they can focus more on strategy, their audience and the impact they are trying to have without sweating the small details.

What is your daily media consumption?

Twitter and Slack are often where I start my day, following peers at companies that have big data science teams like Stitch Fix and Stripe. There are a lot of great academic papers being published. I also love the Data Machina weekly newsletter, which aggregates data science topics.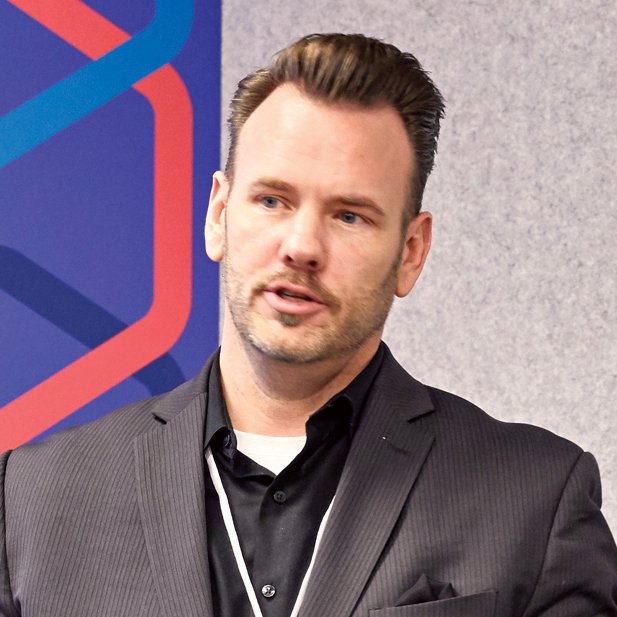 Mark Osborne
Director-Emerging Products, Marketshare/Neustar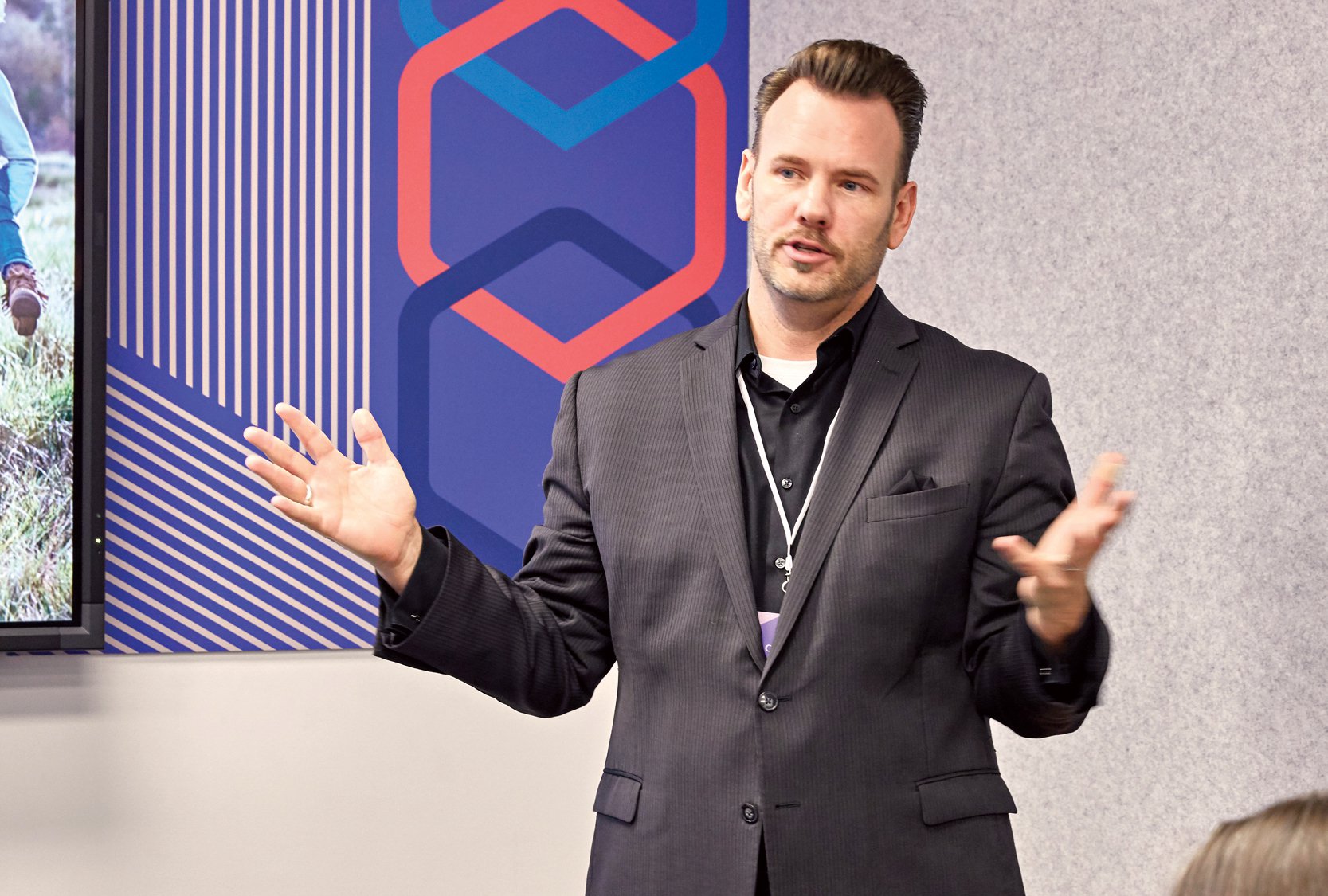 Mark Osborne
Director-Emerging Products, Marketshare/Neustar
Mark Osborne can move from creating solutions that integrate data management platforms and identity data with multi-touch attribution to using a client's existing partners to simplify martech stacks. Osborne, who can be found sharing industry information about marketing technology on LinkedIn, believes attribution will reach its tipping point in 2017. He says that marketers using data-driven attribution beyond last click will double, hinting that it will become standard across large and medium businesses. "With this shift to data-driven decision-making, marketers will get their house in order in regard to data, enabling even more innovation," said Osborne.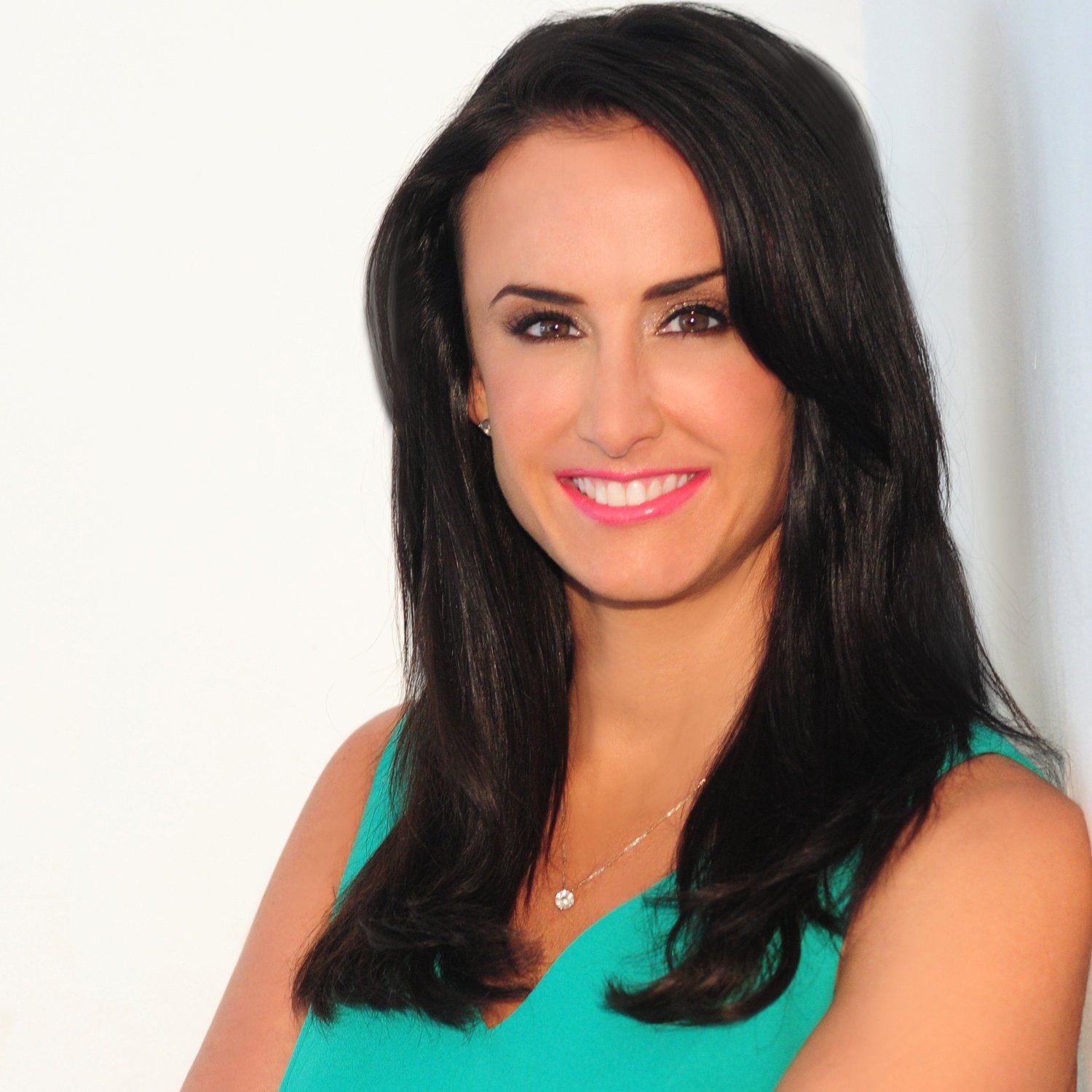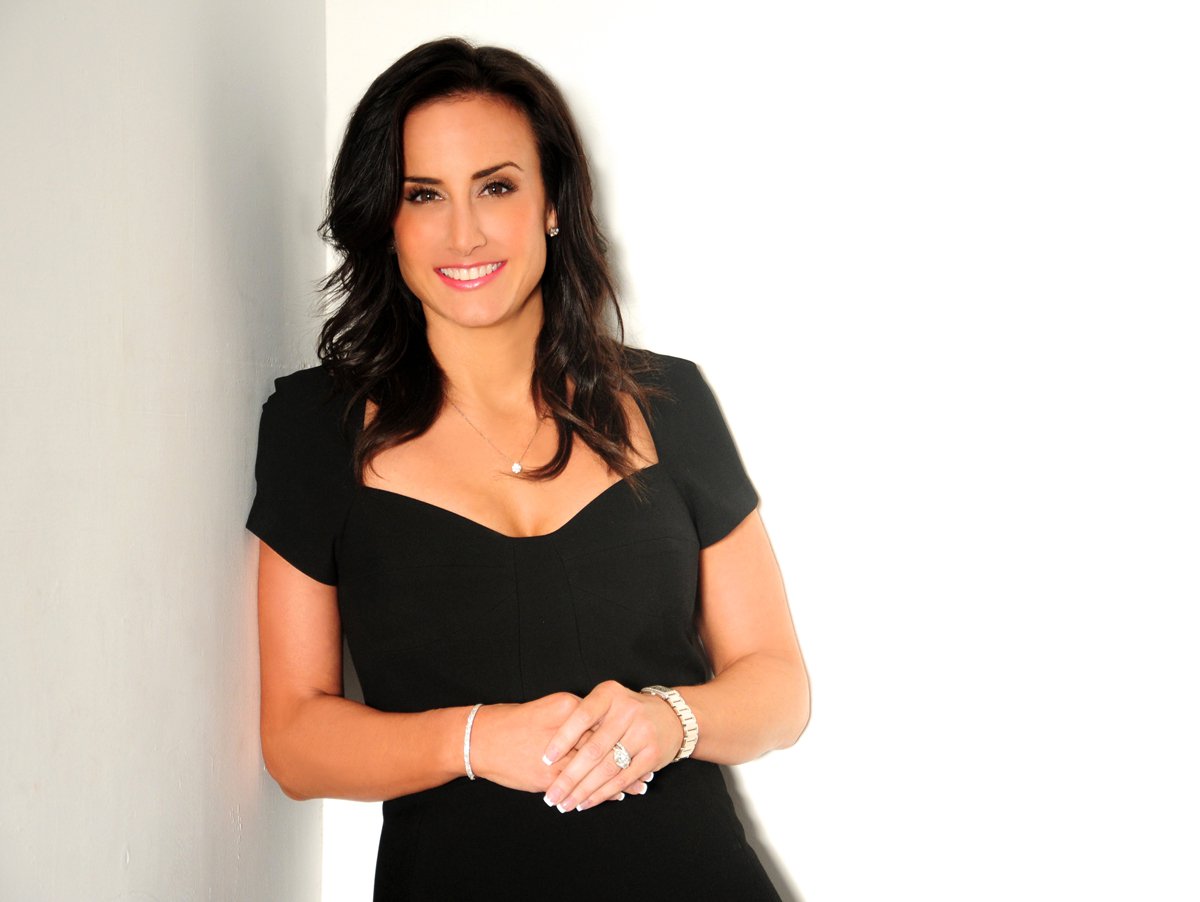 Kim Perell
CEO, Amobee
Kim Perell was already a major marketing tech player as CEO of Amobee, a unit of Asian telecommunications giant Singtel. Then in February, she led the acquisition of Turn, a leading data-management and demand-side platform, to create one of the largest independent programmatic buying platforms, with more than 800 employees in 20 global offices serving more than 1,000 agencies and brands. In addition to partnerships with Facebook, Instagram, Twitter and Pinterest, Amobee also recently became one of the first Snapchat advertising application program interface partners. Perell also is an angel investor, taking stakes in more than 60 companies, 12 of which have been acquired.

What will be the biggest trend or biggest surprise for martech in 2017?

We will finally begin to see the execution of the convergence of martech and adtech, driven by the needs of modern marketers. In today's highly complex marketing technology landscape, brands and agencies need a trusted technology partner to help them unify and make sense of the disparate data from all their marketing activities -- bringing together buying channels, both open internet and walled gardens, along with expert strategists for support. It's long been a goal, but at this point in time, more companies are putting together the right assets and technologies to execute on this vision.

What does your typical media consumption look like in a day?

I'm constantly on the go, traveling to our global offices, or meeting clients and partners, so the majority of my time is spent on my smartphone, followed by my laptop. I'm based in California and we have offices across the U.S., U.K., Israel, Asia, and Australia, and Amobee's parent company, Singtel is in Singapore, so we operate around the clock. For news, I rely heavily on social media and closely follow the trades and business publications to keep up with industry updates. I'm also an avid reader and consider my iPad, which I keep consistently loaded with books, a must-have while traveling.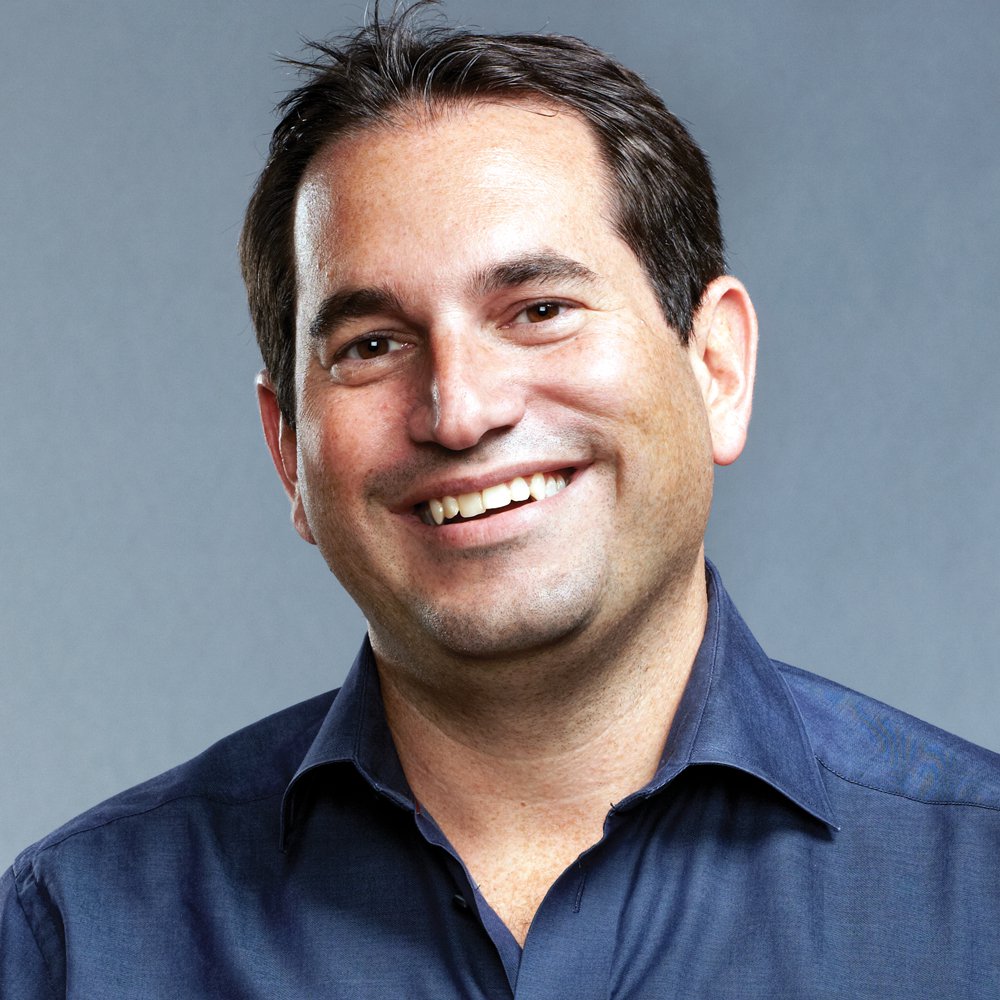 Steven Rosenblatt
President, Foursquare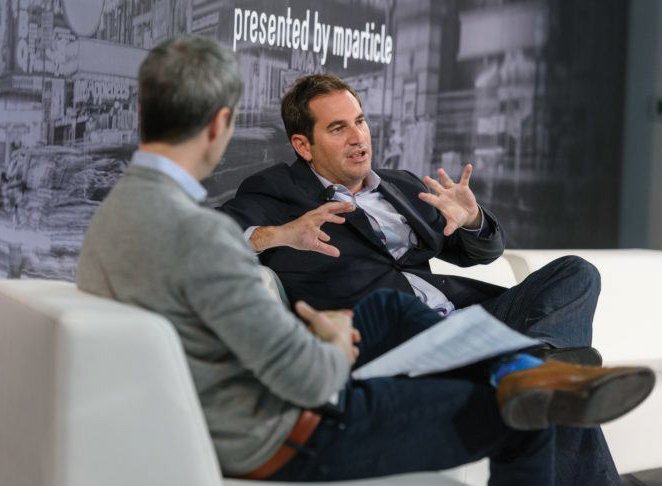 Steven Rosenblatt
President, Foursquare
Foursquare has come a long way since it was merely a check-in app. Company President Steven Rosenblatt ensured that with new innovations and a culture that supports and rewards risk taking. "You have to constantly invent the future for survival, and speed is key," he said. In the past year, Rosenblatt has guided Foursquare in its development of a campaign measurement service that gauges foot traffic based on mobile location data, and Pilgrim SDK, which embeds the company's contextual awareness and analytics technology into other publishers' apps.

What will be the biggest marketing technology trend surprise in 2017?

We'll see consolidation among mobile location data firms as the applications for the data evolve. Companies will use location data not just to understand proximity and location context, but to identify consumer behaviors to inform business strategies.

What is your daily media consumption like?

The day starts with my 6-year-old grabbing my cellphone to tell me about last night's sports scores. I watch all sports, but basketball is a fan favorite in our house. I'll check out the CNBC app on the train, read Ad Age for industry news, get even more of my sports news fix from ESPN, then take a look at Facebook and Twitter.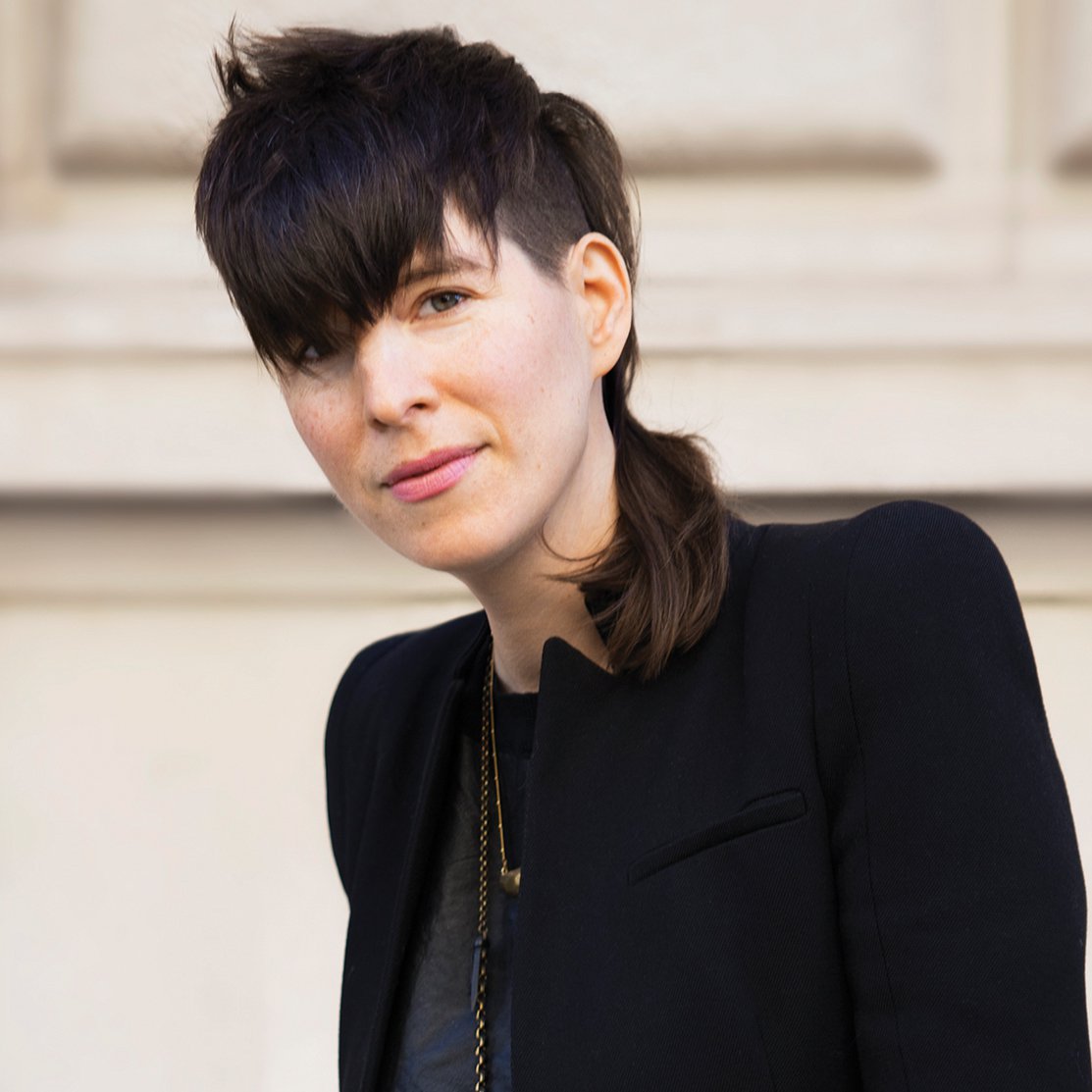 Vivian Rosenthal
Founder, Snaps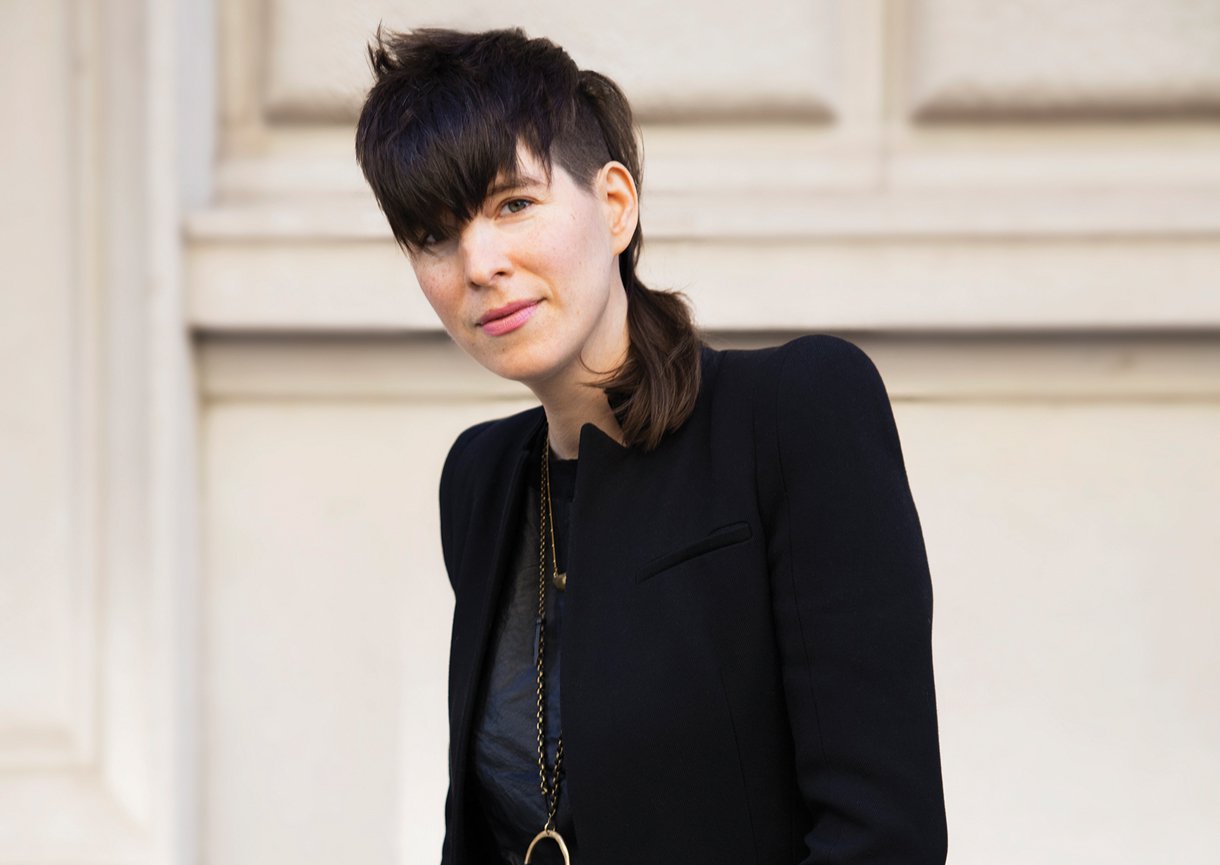 Vivian Rosenthal
Founder, Snaps
Brands like Nordstrom, Dunkin' Donuts and L'Oréal, as well as celebrities like Kevin Hart, all created campaigns using Vivian Rosenthal's Snaps platform, a mobile messaging solution for brands. The company's work spans everything from chatbots to stickers and even emojis. Last year, Snaps saw 1 billion engagements. Rosenthal says chatbots, iMessage and AI will be the biggest trends in 2017. Rosenthal has also spoken at TEDx Talks, SXSW and Advertising Week.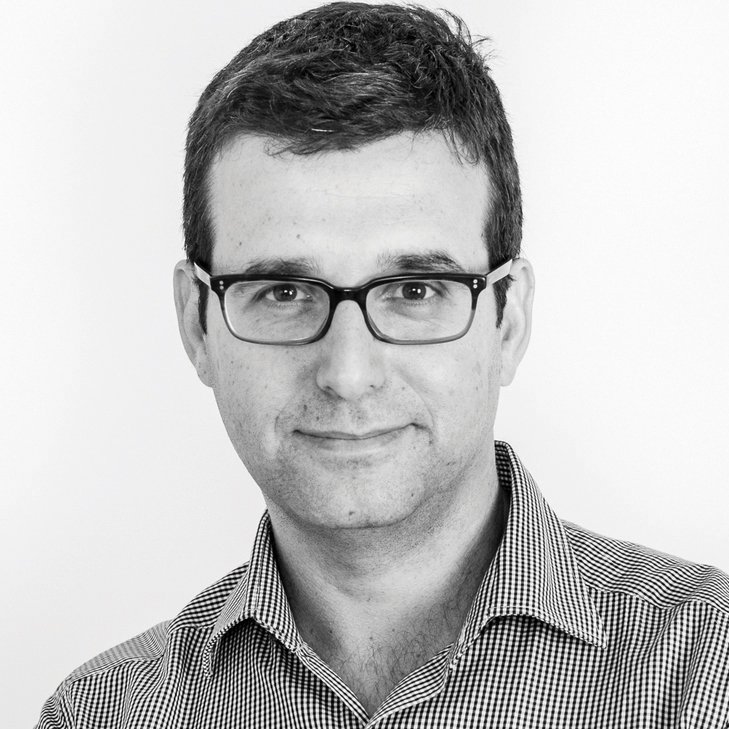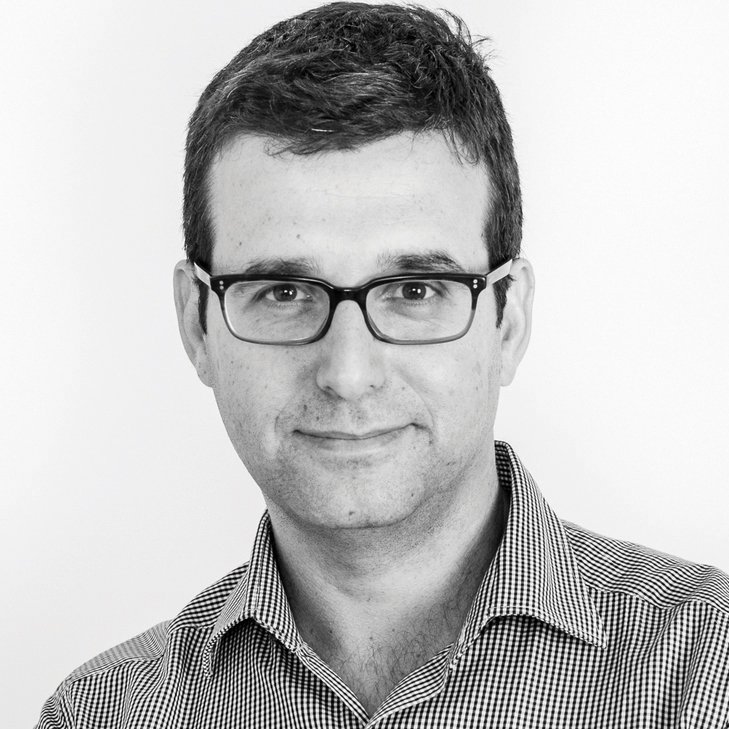 Ran Sarig
CEO, Datorama
What makes a cross-channel marketing analytics firm stand out among the countless martech platforms out there? Ran Sarig admits that its unmistakable similarity to the cartoon "Futurama" helps people remember Datorama's name, but it's what's under the hood that counts. Last year, he led the company toward integrations of its analytics platform with Slack as well as LiveRamp's platform for targeting and measuring campaigns based on individualized, authenticated consumer IDs. Even more cutting-edge, he guided Datorama's integration with Amazon Alexa, so now clients can "ask Datorama" how their campaigns are performing while they wait for that Domino's pizza to arrive.

What is the biggest trend or surprise in martech for 2017?

This will be the year for finally turning insights into action. Essentially, machine learning is the key driver of success when it comes to making sense of marketing data, and I think 2017 will cement that thinking among marketers.

What is your daily media consumption?

Surprisingly, a great source of my reading and keeping up with the latest industry developments comes through LinkedIn. In addition to that, I tend to follow TechCrunch, MarTech Today, AdExchanger, Pivotal Research Group's notes from Brian Wieser and Ad Age--yes, seriously.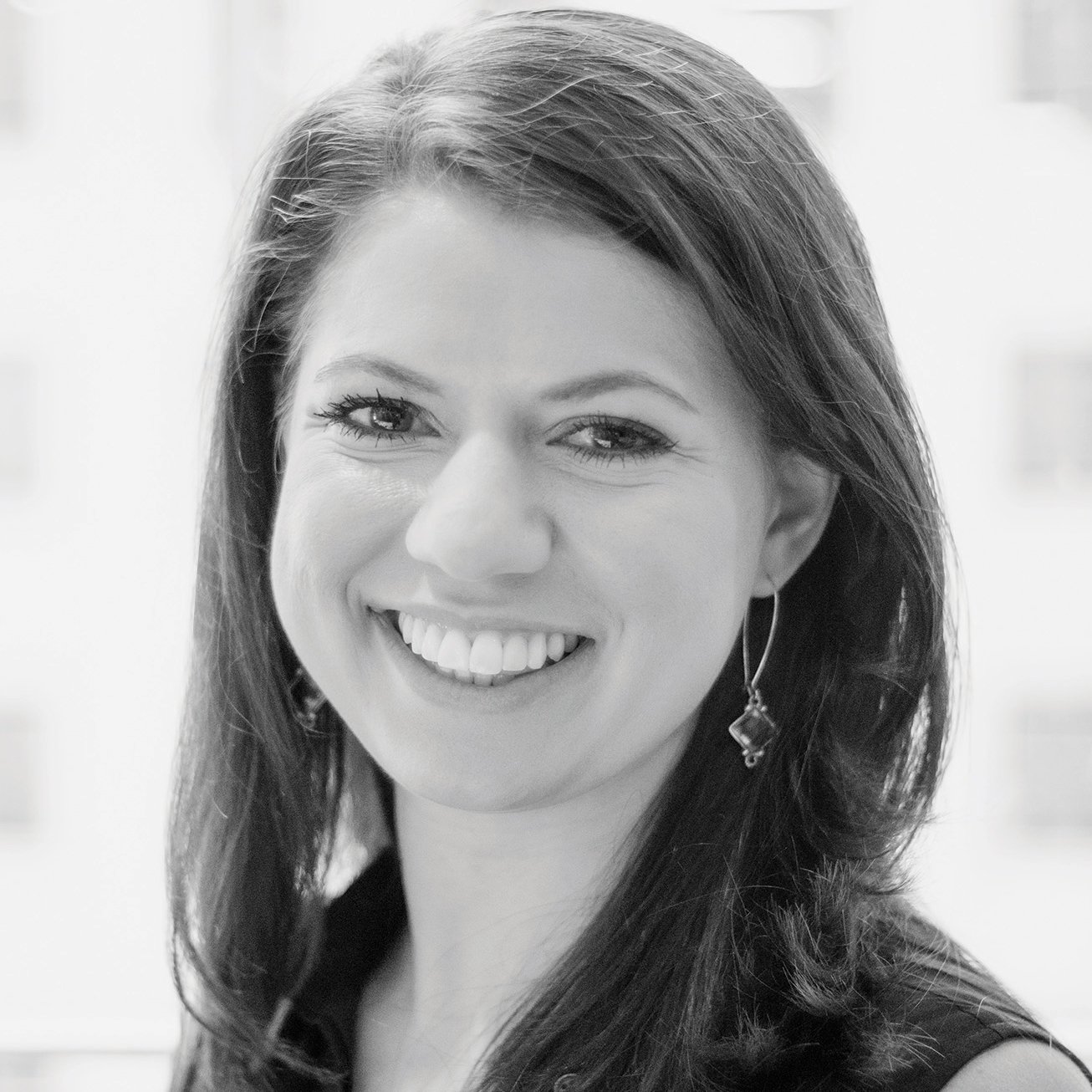 Molly Schweickert
Head of Digital, Cambridge Analytica
Molly Schweickert
Head of Digital, Cambridge Analytica
Molly Schweickert was thrust into a political campaign unlike any other when candidate Donald Trump began working with Cambridge Analytica, where she and her team developed a data-centric targeting methodology for the campaign's digital ads. As the data and digital marketing firm branches out from the beltway to the world of corporate brand clients, Schweickert learned some important lessons from her 2016 election work that will guide her approach with those clients outside of politics: Throw out the playbook, be authentic and remember that people aren't just a pile of data points.

What is the biggest trend for martech in 2017?

Consolidation, but across disciplines within companies. Data science, technology, digital and communications are only as good as their ability to work together. For the martech world, this means the tools that will be most relevant are those that either facilitate an integral piece of this consolidation, or those that integrate well with other pieces in the environment.

What is your daily media consumption?

I'm a pretty classic cord cutter--all off the grid and predominantly mobile. For everyone's well-being, I stay media-free until my morning gym and coffee ritual is complete; then get my fix of industry and political news through email subscriptions and online newspapers. Podcasts come in handy during my commute, and I rely on social platforms and news apps to stay connected throughout the day. Precious print time is reserved for books, Sunday papers and ever-important yoga magazines.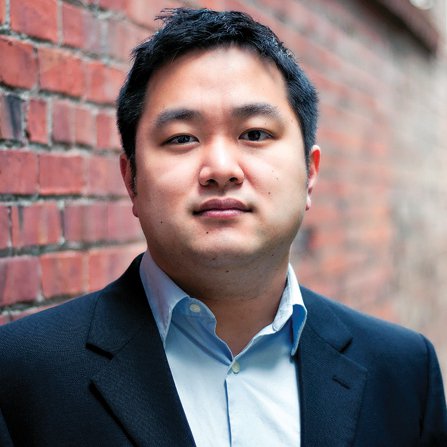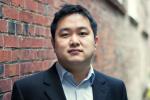 David Shim
CEO, Placed
As brands adopt location data-based tools for ad targeting and measuring campaigns, Placed founder and CEO David Shim is among the innovators in the space. The company's metrics, used for gauging the effects of mobile, digital and even TV advertising on actual visits to physical locations such as department stores and movie theaters, have been adopted by agencies such as IPG Mediabrands and media sellers like AccuWeather and Pandora. Now, as advertisers grow more accustomed to thinking about location data beyond mere immediate proximity, Shim is helping define the technologies they'll use as they become more sophisticated.

What is the biggest trend or surprise for martech in 2017?

At the start of 2017, the location data industry again is evolving more into martech with attribution across all channels, audiences segments based on real-world behaviors and analytics that expand past the screen to the physical world.

What is your daily media consumption?

After I push snooze on the smartphone, and before the guilt turns to sleeping in, I scan through emails received overnight and catch up on industry news through trades like Ad Age. Once out of bed, I'll have the TV on the background until I leave for the office. During my walk into the office, I've got Spotify or Pandora playing on my headphones. At home, it's either watching linear TV through rabbit ears, which delivers in HD, or watching programs through my smart TV using a variety of apps.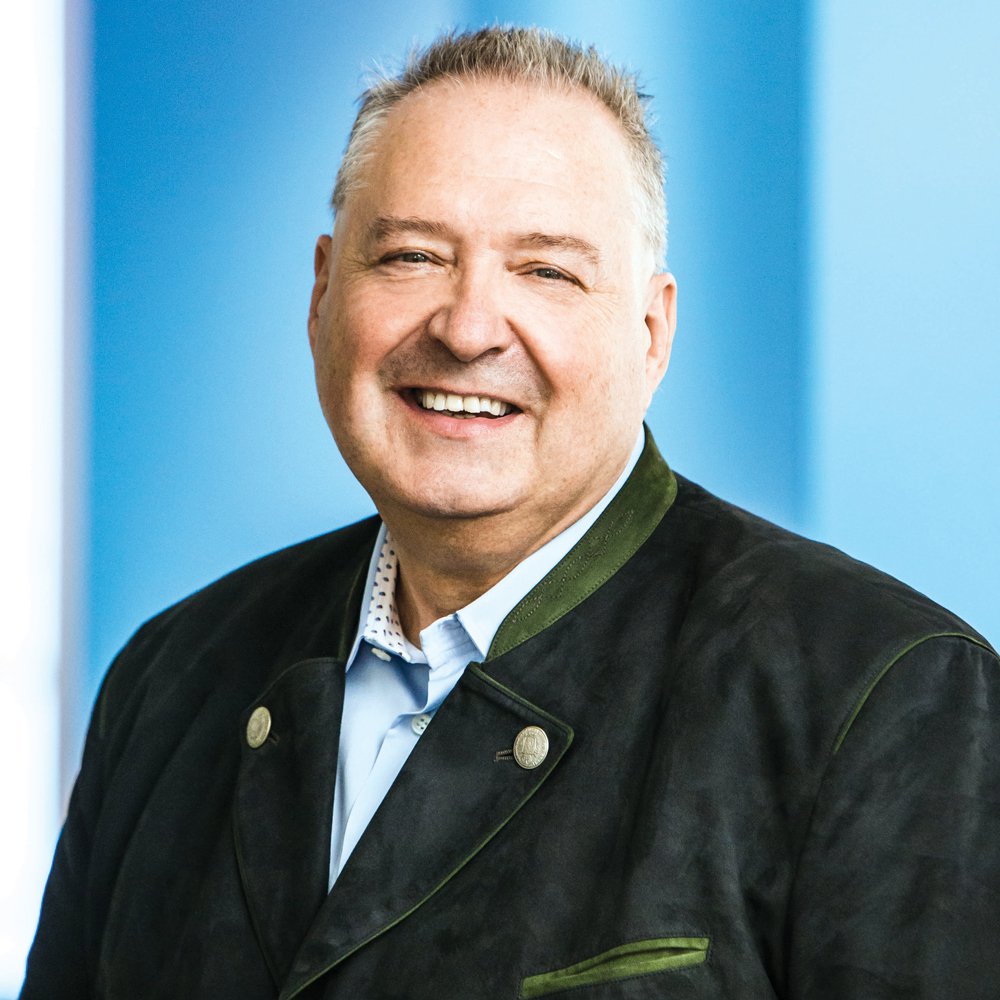 Bob Stutz
CEO, Salesforce Marketing Cloud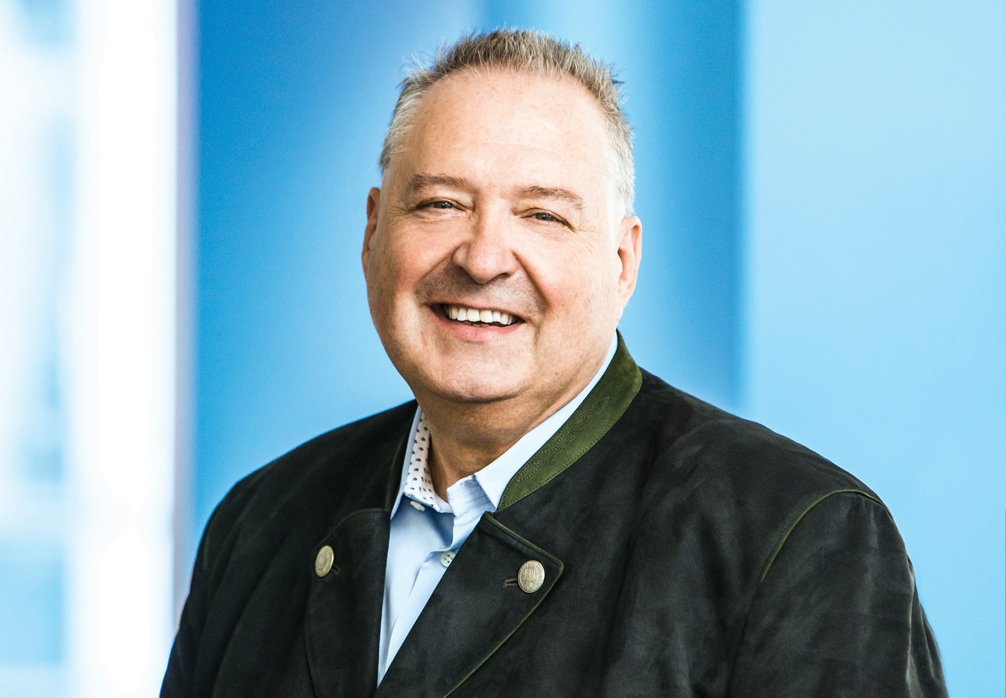 Bob Stutz
CEO, Salesforce Marketing Cloud
Bob Stutz is regarded as a bit of a legend when it comes to CRM. He joined Salesforce as CEO of Marketing Cloud in 2016 and has spearheaded its Einstein AI efforts, as well as shifting the company's focus from targeting b-to-b companies to targeting consumers. Last year, he oversaw the acquisition of Krux for $700 million. "Now that we are embarking on this whole b-to-c piece, everybody shares the same vision and we're working as a team to make sure it works," Stutz said. "For us, it is all about the customer at the end of the day. When you put the customer first, it makes a huge difference in how you act and build."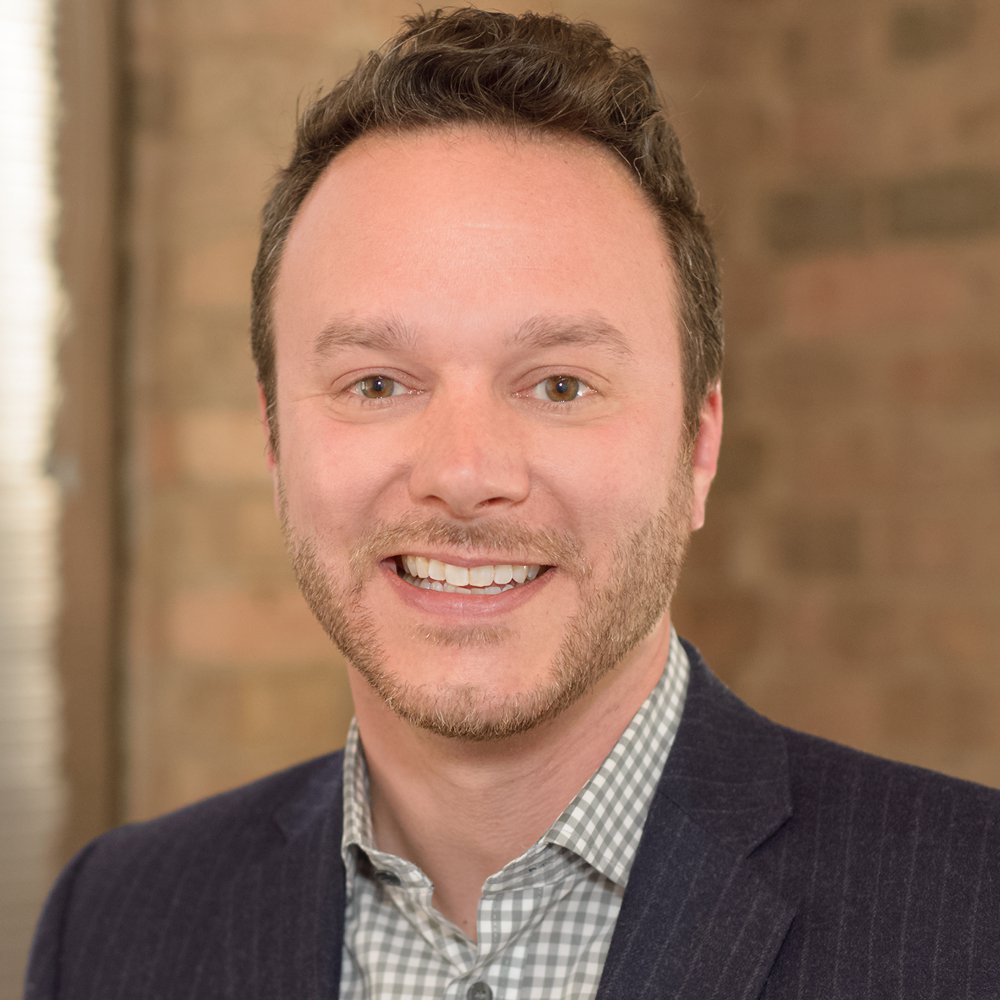 Michael Tapson
CTO, Closerlook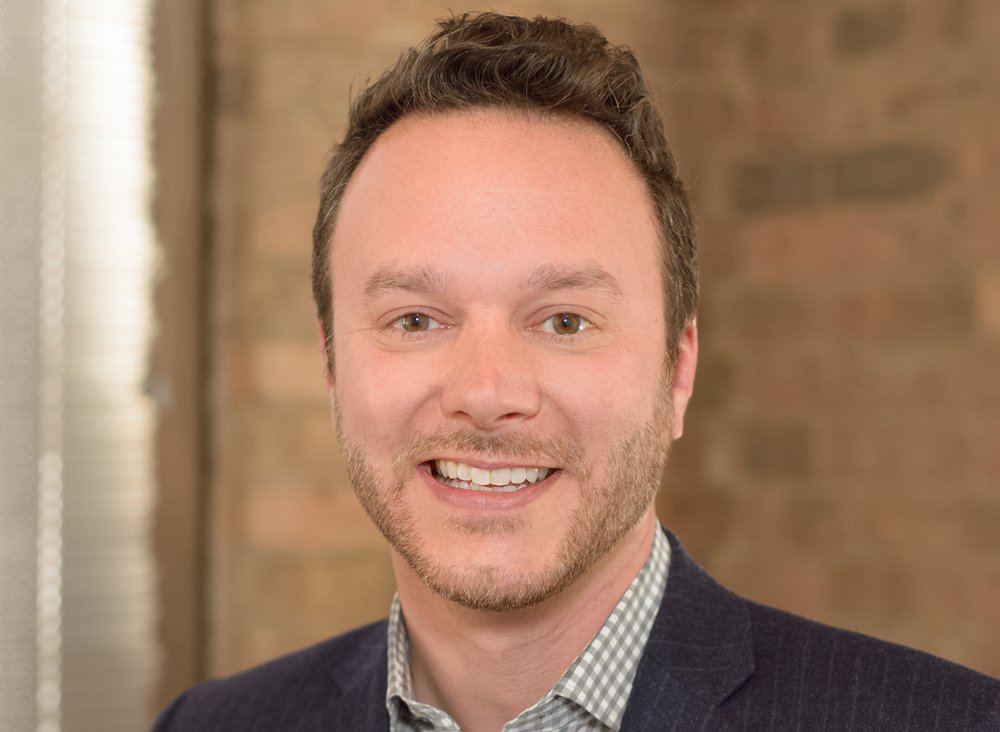 Michael Tapson
CTO, Closerlook
Pharmaceutical companies collect, aggregate and analyze an astronomical amount of data, but Closerlook helps them understand, digest and act on those findings. Michael Tapson, chief technology officer at Tapson, has spearheaded efforts involving machine-learning tech that simulates the outcomes of multichannel campaigns, so it might not come as a surprise he believes that will be the biggest trend in 2017. "Marketers don't stand a chance in understanding the volume and diversity of data that have been collected without utilizing machine learning," he said. "The intelligence gained will be a very powerful competitive advantage, but the finding the combination of domain expertise, technical acumen and reliable data will continue to be challenging for many."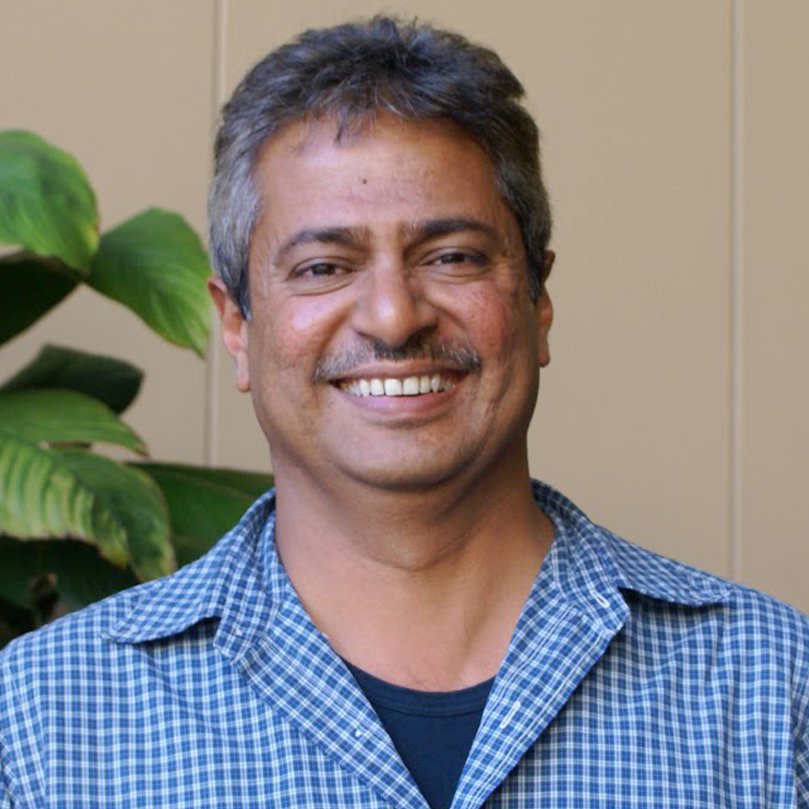 Sunil Thomas
CEO, CleverTap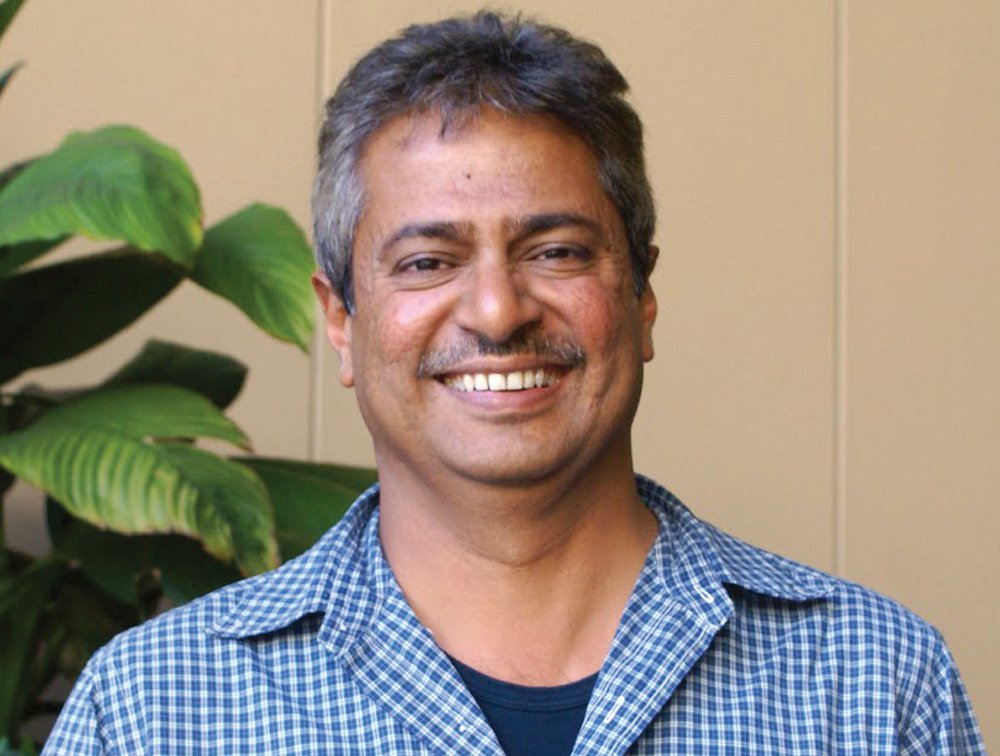 Sunil Thomas
CEO, CleverTap
Sunil Thomas is going global with CleverTap, after forming the company in India in 2013 and making inroads in North America. The marketing startup is focused on the app ecosystem and helping brands get in front of audiences on mobile. Most important, CleverTap is trying to help marketers understand their own users through their brand's apps, their most direct route into mobile devices. With all the data coming on mobile users, brands need to make the best decision on when to message their customers. It's all about acquiring users and customers in a sustainable way.

"I see CMOs being held more accountable for measurable [return on investment]," Thomas said. "With this goal, marketing departments will focus more on programs for sustained growth rather than executing quick-win user-acquisition campaigns. They'll be able to allocate resources more strategically, with an eye on retaining a segment of users who are sustainable over the long term."

What will be the biggest trend or biggest surprise for martech in 2017?

Marketing organizations will continue to get more data- and analytics-driven as they seek to sustain user growth that is profitable. And while there's a lot of talk about "big data" today, I think more and more marketers will realize "smart data" is what they should be looking for. Smart data is that which you can adequately analyze, understand and act on. With that smart data, marketers can get to know their customers at a more granular level and create campaigns that are personalized, relevant and effective.

What does your typical media consumption look like in a day?

When it comes to news and current events, I'm all about digital. I appreciate getting push notifications from the outlets I follow, as it's an effortless way to stay in the know. For a broader view of what's trending in the world, I check out Twitter. In going beyond headlines, I'll visit a few of my favorite websites and blogs at least a couple of times a day.

My media habits might seem a bit old-school for someone who's spent their career in technology. I still listen to terrestrial radio when I'm in my car, generally following Bay Area sports radio or whatever's on NPR. I also still love physical books, and at any point in time, I have at least two that I try to steal some minutes in the day to peruse. Of course, as an entrepreneur, those minutes are few and far between. Most often, I can only get a few pages in before bed, but I find it relaxes my mind enough to totally reset for the next day.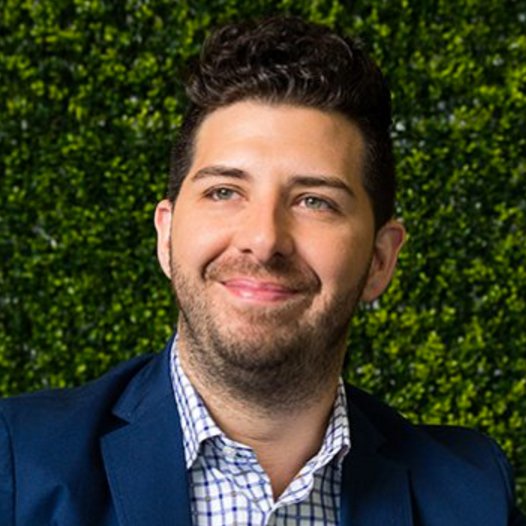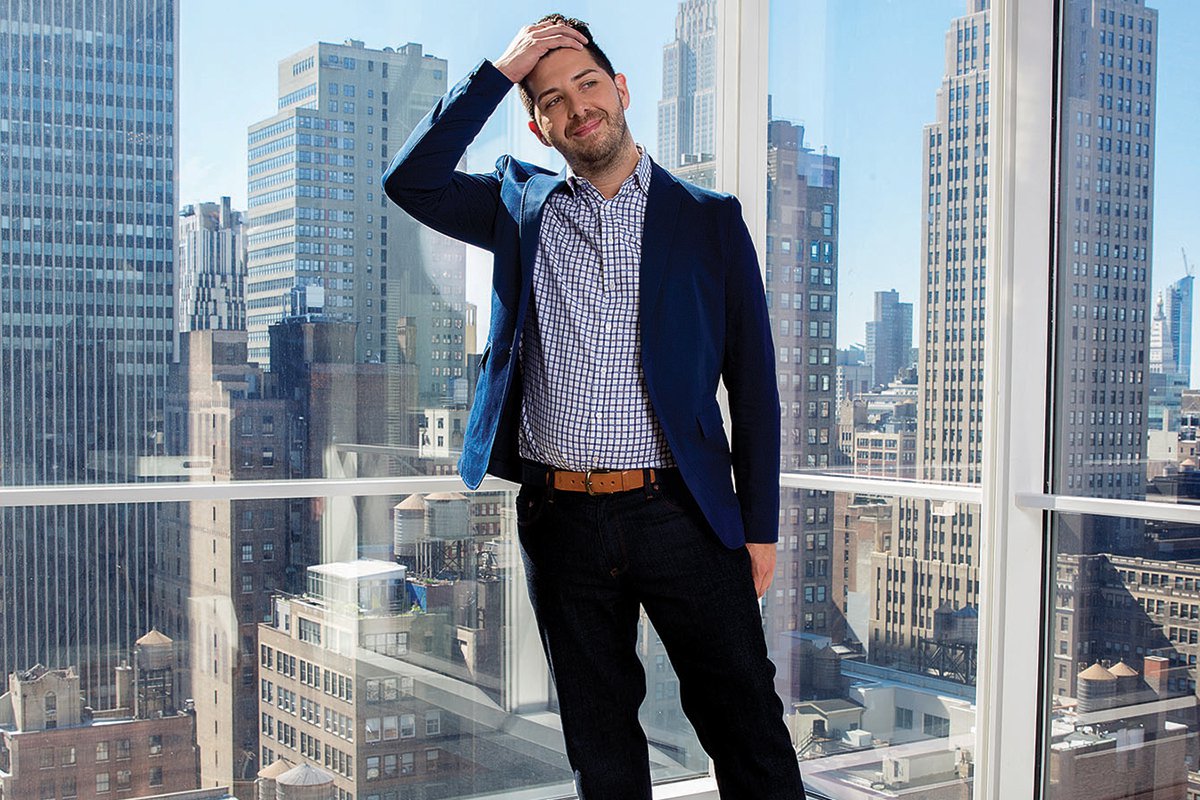 Ryan Urban
CEO, BounceX
There's a direct correlation between the rise of marketing technology platform's like Ryan Urban's BounceX and brand marketers seeking to move away from the duopoly that is Google and Facebook. BounceX, a cloud-based behavioral marketing software company, has attracted an increasing number of advertisers who want a one-to-one, holistic view of their customers and are moving away from audience segments and basic profiles. "Marketers will weed out the nonperformers as margins shrink and budgets tighten," Urban said. "The companies that will be able to compete are not the hot, shiny new add-ons. The companies that have the potential to challenge the channel duopoly are the ones that place emphasis on performance above all else, and have the track record to consistently prove it."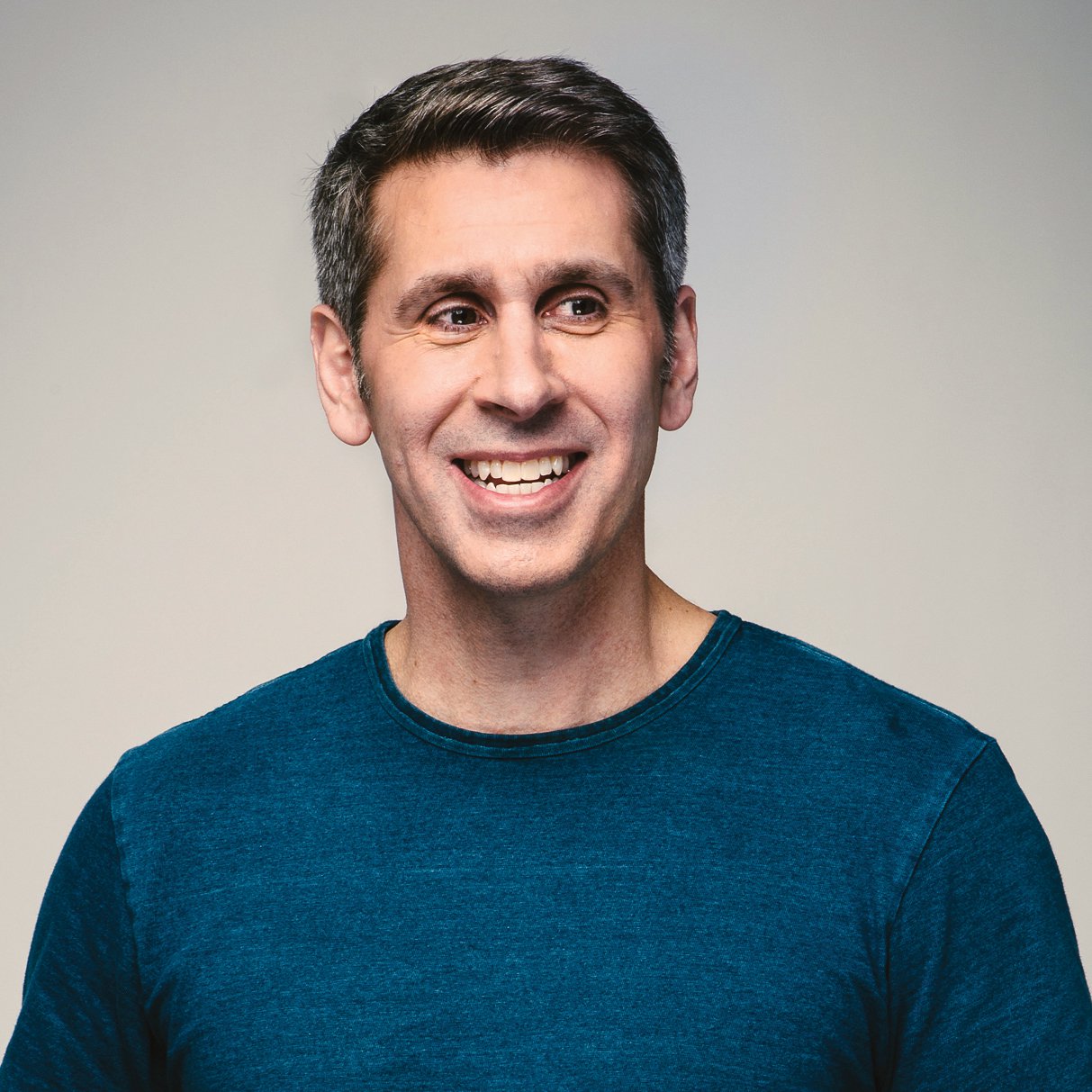 Jeriad Zoghby
Global Personalization Lead, Accenture Interactive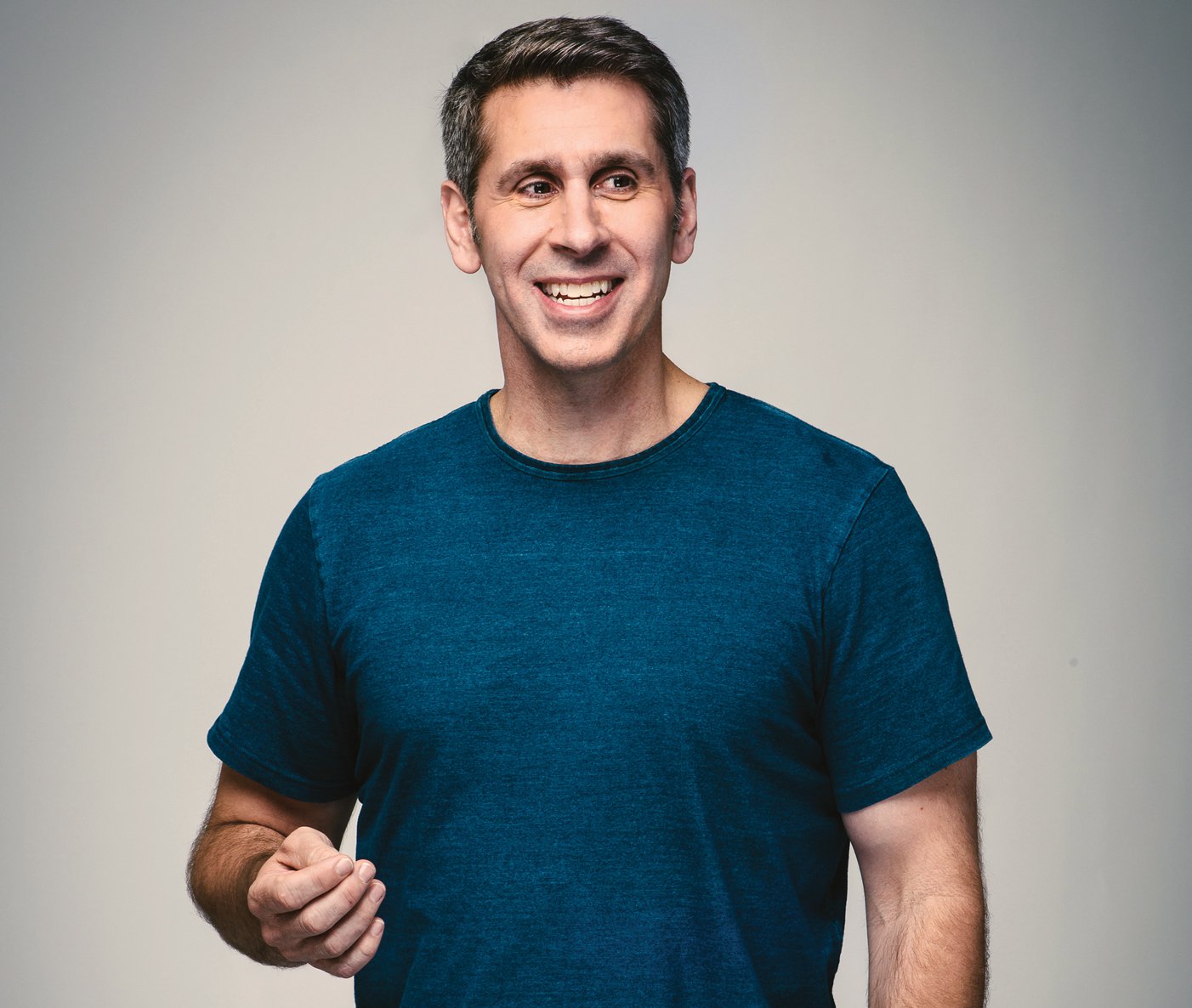 Jeriad Zoghby
Global Personalization Lead, Accenture Interactive
For the last 20 years, Jeriad Zoghby has focused on designing and developing decision management platforms for real-time personalization and customer value management. He and his team help clients, such as Melia and Carnival, increase response rates, revenue and loyalty by creating bespoke marketing and experiences for every customer. During his time at Accenture, Zoghby has grown personalization into a $600 million business unit. The company's personalization patents have skyrocketed to more than 235, and in March, Zoghby and his team developed a next-generation personalization solution called the Accenture Genome, which marks the shift from tracking what customers do to why they do it.

What will be the biggest trend or biggest surprise for martech in 2017?

The biggest trend is the increasing shift towards automation and artificial intelligence--such as chatbots to replace large-scale manual operations, which will give brands more control, consistency and agility over the brand experience. That foundation will also enable brands to have a personal and unique dialogue with each individual. The biggest surprise will be for the companies who simply bought technology -- tech facelift -- realizing they've simply digitized an outdated and poor service experience. Too many companies focus on chasing competitors versus customers, and the result is they miss out on reinventing their service model and disrupting their own industry.

What does your typical media consumption look like in a day?

On a daily basis, I turn to Ad Age for what is happening in the market, Wired for the forward-thinking consumer perspective, and Accenture Interactive has a robust internal market communication to keep an eye on competitor activity.

Web production: Chen Wu.