Digital
Warren Buffett Is Duracell's New Celebrity Endorser in China, and His Face Is on Branded GIFs
Investor Warren Buffett's holding company bought the Duracell brand from Procter & Gamble last year. Now the billionaire is doing double duty as the brand's celebrity endorser on Chinese social media.
Buffett's image even appears on branded animated GIFs designed for social sharing. In some, the 87-year-old Oracle of Omaha is dancing and giving the thumbs up sign next to a giant battery and the pink Duracell bunny. (Duracell uses the pink bunny mascot in many international markets, while Energizer has the rights to it inside the U.S.)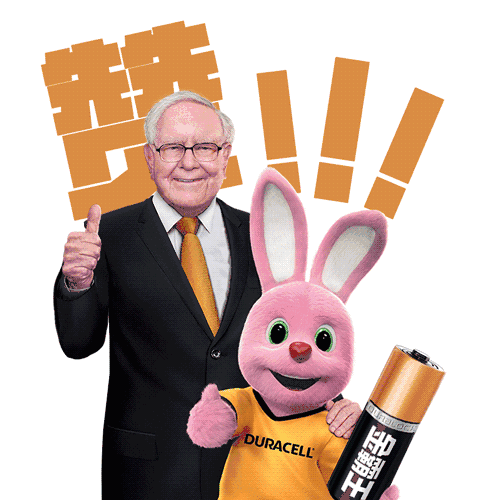 Credit: Duracell WeChat
Brands usually go for Chinese actors or singers as their celebrity endorsers, but Buffett – known locally as Ba Fei Te – is revered in China for his business acumen. "In every Chinese airport bookstore, half the books are about Jack Ma (the founder of Chinese internet giant Alibaba Group), and the other half are about Warren Buffett," says Louis Houdart, Shanghai-based founder of boutique branding agency Creative Capital.
Houdart says it's smart of Duracell to use Buffett's image; other brands have made similar moves. Buffett's Berkshire Hathaway is a longstanding Coca Cola Co. investor, and when the company launched Cherry Coke in China in March, it put his face on cans. Buffett is a Cherry Coke fan, too.
Duracell recently put Buffett content on its official accounts on Chinese social platforms WeChat and Weibo, where the investor wished people a happy holiday for the Mid-Autumn Festival last week. The brand also appears to be feeding content about Buffett to publications and social influencers who write about business. A hashtag called "The choice of Buffett," about his Duracell purchase, has over 9 million views on Weibo, China's Twitter-like platform.