To succeed in China, foreign agencies must adapt to a lot; speed might be the biggest challenge. One client asked FF Shanghai to put together a Mother's Day campaign in a week—seven days from brief to idea to execution. The campaign was for Didi Kuaidi, the Uber-like car service backed by Chinese tech giants Tencent and Alibaba.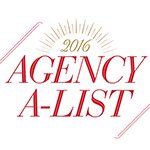 The agency's solution: Drivers in 500 cars offered passengers free rides if they changed course and surprised their moms with a visit. Hidden cameras recorded what happened next, and the agency cut a sweet short film for social media. (Filial piety is apparently still going strong: Most passengers took Didi Kuadi's offer.)
That campaign moved quickly, even by Chinese standards, but it's an example of a challenge a brand might lob at an agency here. And it shows how FF has embraced China and all its particularities in the three and a half years since opening in Shanghai. Besides adapting to China's energy and culture, that means working with country-specific platforms and understanding consumers' advanced mobile habits.
Take WeChat, the all-powerful mobile app from Tencent that is the envy of Silicon Valley. People in China use it to communicate, but also to buy airplane tickets, book massages, shop and pay their electric bills.
"In our field, China is becoming a laboratory for tomorrow's digital. China's digital is five years ahead," said Frédéric Raillard, who launched the agency in Paris in 2007 with longtime creative partner Farid Mokart. (Fred & Farid Group now uses the name FF Group.)
Mr. Raillard fell in love with China during a visit; he moved to Shanghai with his wife and three children in 2012 and set up the local office with longtime FF Paris creative Feng Huang, who grew up in China and has been central to the agency's success.
In 2015, FF's third full year of operations in Shanghai, China revenues were up 38% from the year earlier. (Vivendi Chairman Vincent Bolloré personally owns a 30% stake in FF Group that is unconnected to his stake in Havas; the two founders own the rest.) The agency has a staff of 130 in a converted warehouse overlooking the Shanghai skyline.
Immersion in a challenging new landscape has inspired a burst of creative energy for the independent shop, with campaigns blending the agency's French irreverence and luxe touch with Chinese digital savvy.
For Me&City, a local clothing brand, it posed models on Shanghai streets and made sure they showed up on the Tencent platform that is the local answer to Google Streetview.
For Air France, it had passengers play a mobile game to compete for upgrades to business class.