Thanks to the Martin Agency, Geico stands smack dab in the middle of a landmark moment in marketing history: when online video advertising took a turn for the awesome. Much has already been said and written about the "Unskippable" campaign, which earlier this year earned the Film Grand Prix at the Cannes Lions International Festival of Creativity and now is being recognized with Ad Age's first-ever Campaign of the Year award.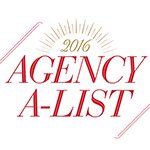 "Unskippable" injected innovation into the otherwise creatively barren world of pre-roll ads with its series of boring, everyday scenes made utterly watchable -- and hilarious. The ads featured a family eating a spaghetti dinner, a backyard barbecue, an elevator and an office, after hours. On the surface, the campaign defied everything that we know good advertising today is supposed to do. For one, it was pre-roll, which is often the cesspool of creativity. Second, it promoted a straightforward (and boring) savings message. Third, the Geico logo was unabashedly huge in the middle of the screen. Fourth, the music and copy sucked (intentionally). And finally, the videos even dared to tell viewers: "You can't skip this ad."
Why? because, as the now famous line goes, "it's already over." Within five seconds you've heard that 15 minutes could save you 15% or more on car insurance. But that's when the good stuff kicks in.
Although the family stops eating dinner, its dog doesn't and leaps onto the table to scarf down everybody's spaghetti (as people sit frozen, trying not to blink or laugh). Two guys high-five over their savings at a barbecue, but as they stop moving, suspended in midair, one of them drops his tongs and starts coughing from the grill's flames.
Said Martin Agency VP-Creative Director Neel Williams, "Obviously, with pre-roll, the thing that advertisers hate is you only have five seconds before someone can skip you. Since we were creating specifically for that medium, we really embraced it and the fun was in doing almost everything wrong."
Ultimately, "I think what's great about this campaign is that it demonstrated that a super-simple idea often works best," said Martin Agency Senior VP-Group Creative Director Wade Alger. "That's kind of how we approach everything we do on Geico."
But "simple" isn't always as easy as it seems. The ads, it turns out, were a true feat of film craft. Park Pictures duo Terri Timely directed and "very early on pinpointed the tone of these, which was that we were making fun of ads in a certain way," Mr. Williams said. "It was very stock photography-y, and once they identified that, they ran with it."
"It's almost taking the clichés of advertising and shoving all those in -- not only visually, but the music too," said Senior VP-Group Creative Director Steve Bassett. Even "the copy is simple; it's almost stock copy. All those things that have become advertising clichés worked in our favor."
Postproduction played a key role. "The editor and Flame artist brought a lot to it," said Mr. Williams. The ads required post tweaks to help emphasize the fake stillness. On the family spot, for example, "our Flame artist was able to roto[scope] out the noodles and move them around at normal speed, so you didn't feel the subtle speed ramps," he said. "It took a lot of time and effort and never have we had so much discussion about noodles before."
The team had two dogs on the set, fearing that after a few takes, the first one, Bolt, would have had his fill of spaghetti. But in the end he really went to town, leading to the scene that made the final cut.
"Apparently, he has three stomachs," Mr. Williams said.
Geico Senior Marketing Director Amy Furman said the ads have clocked more than 14 million views, and clearly got people to check out Geico. "The campaign ran during some record-level mobile and online quote time frames, and I think that can be attributed back to the campaign," she said. Moreover, "there was a huge amount of sharing, not the kind we always get when repurposing our TV ads."