360i
Largely known for its digital prowess, 360i has been increasingly picking up lead agency work, and with Vizeum having become part of the shop in September, it can now offer clients more integrated paid, earned and owned solutions. In fact, revenue was split 50-50 between media and creative in 2016. Media wins include AutoZone, Chili's, DSW, Fossil and Roto-Rooter in 2016, while creative business came from AMC, Bose, Nespresso, Perrier, Heineken's Strongbow, Best Buy and Ubisoft. Champion and SoFi tapped 360i for both creative and media. The shop's work on Oreo's "Wonder Vault" content campaign and product launch contributed to a 2.2% uptick in brand sales, year-over-year.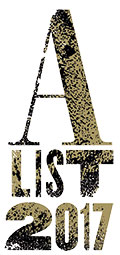 180LA
Revenue grew by 10% and new-business wins included Asics, Miller Lite and Mitsubishi Motors digital, but 180LA's focus was outstanding creative growth. "Unfairy Tales" for UNICEF won the Cannes Grand Prix for Good with a heartbreaking look at the Syrian refugee crisis through the eyes of children. And to help voters in underserved communities, the agency turned Boost Mobile stores into polling stations, increasing voter turnout in those precincts by 23% on Election Day. Beware of 180LA's ruthless search for the best talent: The Omnicom shop even used Snapchat's geofilters to target rival agencies in the Los Angeles area.
MullenLowe Group
Despite skepticism about the merger between Mullen and Lowe due to failed couplings with Lowe and other IPG shops in the past, the union has been a success. MullenLowe saw U.S. revenue increase 18%, marking its sixth consecutive year of double-digit growth in the states, with wins like global creative for Hyatt and global media and SEO for Western Union. The agency, which hired former Converse CMO Geoff Cottrill in April to lead the Boston headquarters, is also part of IPG's Team Ignite for Harley-Davidson. And MullenLowe's work for JetBlue, such as "FlyBabies," helped ticket revenue increase 8% in a category growing at 1% annually.
David Miami
WPP creative shop David, based in Buenos Aires and Sao Paulo, has taken off since opening in 2014 in Miami to be closer to U.S. clients Burger King, Coca-Cola and Kraft-Heinz. Latin American staffers have embraced U.S. culture, doing their first Super Bowl ad in 2016—Heinz's "Wiener Stampede"—then playing a Halloween prank on McDonald's in October by covering a Burger King in a giant sheet resembling a ghost costume with the McDonald's name and distinctive yellow eyebrow. David's revenue rose 15% to $8.2 million.
Venables Bell & Partners
Account wins included Starwood Hotels & Resorts Worldwide's Sheraton and Westin brands, while the agency grew its relationship with PlayStation to include its Store brand. The shop also launched a new practice called VBP Retail Ops meant to elevate retail advertising. Venables was behind breakthrough work for Audi, including a sentimental Super Bowl ad featuring a retired astronaut and a spot that ran during the presidential debates with a male and female valet sparring over an Audi vehicle.
Momentum
This brand-experience agency says it now manages more than $3 billion in sponsorship assets for the likes of American Express, Verizon and United Airlines. In 2016, it won the sports and entertainment sponsorship business for SAP, beating 20 global agencies for the coveted account. At the U.S. Open tennis tournament, the shop was behind a spectacular interactive fan experience for American Express that simulated the journey players take from the locker room to the stadium.
Work & Co.
In its four-year existence, Work & Co. has established itself as a go-to source for brands eager to elevate their digital image and innovate beyond the competition. In the past year alone, the Brooklyn-based, privately owned agency increased revenue by 69% to $39 million, nearly doubled its head count to 192 and gained big-name clients including Nike, Panera Bread, Aesop and T-Mobile. The group of self-described optimists, which counts Apple, Virgin America and Facebook as its top three clients, just took on a pro bono project for Planned Parenthood to expand the nonprofit's digital offerings this year.
Weber Shandwick
Weber Shandwick's heritage may be PR, but the IPG shop isn't shy about developing other areas of expertise. Digital, social and content now make up 40% of its revenue, and the agency expanded its creative team by 30% in 2016. Weber has been on a roll, with nearly 10% growth worldwide through September and wins such as Mattel's Hot Wheels, Chevrolet, New York Life, Abreva and Tokyo 2020. The agency also picked up new assignments from existing clients, like Land O'Lakes, GlaxoSmithKline, MasterCard and Sonos. During the presidential debates, Weber helped bring GSK's Excedrin into the national conversation with its #DebateHeadache social push.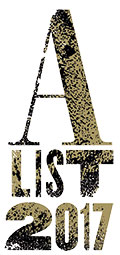 72andSunny
A strong year of new business and organic growth was further cemented for 72andSunny when it won the highly coveted General Mills account in partnership with sibling agency Redscout. Other account wins, such as Seventh Generation, Ciroc vodka, Comcast Xfinity and Instagram, helped the shop earn an estimated 10% revenue increase in 2016. The agency also increased its commitment to innovation and technology, launching Sundae, a free online platform made by creators for creators that allows members to meet and collaborate on projects and causes.
TBWA
Nonsponsor Airbnb and TBWA hijacked the Academy Awards by tweeting the question "If you could live in any movie, what would it be?" and then pairing each response with an exotic Airbnb listing in a spot evocative of that film. Building on other events, TBWA and Apple reminded the world that what unites us is greater than what divides us with "The Human Family" at the Rio Olympics. With Gatorade, TBWA created video game "Serena Williams' Match Point" inside Snapchat, letting players capture her 22 Grand Slams. The agency won Intel and TD Bank, but lost Miller Lite.