2017 International Agency of the Year
Adam & Eve DDB
By Emma Hall
It's the end of an era for Adam & Eve DDB—and the beginning of a new regime. The four founders are stepping up to new international challenges, including a New York shop, which is already working with Samsung, and spreading the creative and entrepreneurial zeal that has made the London agency a benchmark for the industry.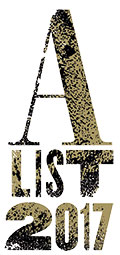 David Golding promises that this year he and his co-founders – James Murphy, Jon Forsyth and Ben Priest – will "give DDB even more bang for its Adam & Eve buck, by taking the successful way of working into other key areas and geographies."
In 2016, that "bang" saw London revenue growth of 16.5%, despite an already packed client list. There were international wins for Samsung, Unilever's Sunsilk, and Diageo's Tanqueray, plus new briefs from Heineken's Strongbow, and Sky.
Tammy Einav, joint CEO (and Ad Age Women to Watch Europe 2016 honoree), said, "We probably pitch for less than other agencies but when we have a target we really go for it. This approach has resulted in a high conversion rate and it means teams are highly motivated to win their pitches rather than stretched thin."
Also crucial to the agency's success is a collaborative, forward-looking approach that doesn't let the founders dominate. The next generation management team was announced in December, with five promotions including the elevation of Ms. Einav and Mat Goff to joint chief executives, and Richard Brim (one of Ad Age's 40 Under 40 in 2016) to chief creative officer.
Mr. Murphy said, "The new management team … is a great mix of Adam & Eve entrepreneurialism and drive, alongside a truly global perspective on what great modern creativity and innovation entails."
With a 9% increase in headcount last year, finding the right talent to keep the Adam & Eve spirit alive has been crucial. Mr. Golding said, "The magic ingredients are ethics, energy and humility. You want talented people … who also have the humility to take a great idea from wherever it comes and work with it. We always tell people that because the founders are well known and experienced that they shouldn't look to us for the answer, it's more likely to come from them than us. We're just good at spotting the spark and fanning it to a flame."
And the creative fires burned bright, with Cannes Grand Prix for both John Lewis and Harvey Nichols bringing the total to seven in the last three years.
"Buster the Boxer" racked up 137 million views in the first week of John Lewis' 2016 Christmas campaign, and Skittles was reinvented in black and white after handing over its famous rainbow of colors to Pride for a weekend in July. Skittles also tapped Adam & Eve to do its 2017 Super Bowl commercial. For department store Harvey Nichols, Adam & Eve broke convention by using a 100-year-old model to stand out in Vogue's 100th anniversary edition.
In 2012 – five years after the agency started as a breakaway from Young & Rubicam – Adam & Eve sold to Omnicom and masterminded the merger of lackluster DDB London with on-fire Adam & Eve to create one of the most successful agencies in the world.
"The thing I've tried hardest to create is an environment where everyone feels they can have a go and deliver something brilliant," said Mr. Priest.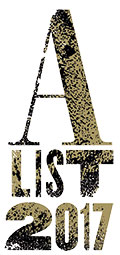 Another five years on, the founders are again restless and ready for the next phase, eager to spread their wings internationally and continue to expand their offering to clients.
Mr. Priest said, "We work in a momentum industry. And the key thing is to know the moment when things have to move on and evolve to maintain that momentum."