2017 AGENCY A-LIST NO.4
Droga5
By Lindsay Stein
Johnsonville Sausage came to Droga5 with a conundrum: It had a small budget and wanted groundbreaking work that would stand out, but there was a catch. "With breakthrough work, people try to do weird, but we can't do weird with sausage because people already are a little weird about sausage," said Integrated Marketing Director Jamie Schmelzer.
So rather than take the bizarre route, the shop put in the effort to visit Johnsonville and interview 100-plus employees to listen to their ideas for commercials and gain a sense of the brand's people and culture.
The result was the charmingly earnest "Made the Johnsonville Way" campaign.
"Having our members create the commercials links so tightly to our corporate culture because it's based on the idea that our employees are responsible for everything that happens here," said Mr. Schmelzer. One of the most annoying things about working in advertising, meanwhile, is that everybody thinks they can come up with a commercial. Droga5 took that idea and made something from it.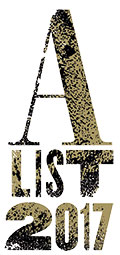 The initiative helped Johnsonville outpunch its weight in awareness, said Mr. Schmelzer, and dramatically increase trust among consumers.
It's not just Johnsonville; Droga5 has become the go-to agency for attention-grabbing work in surprising categories, from sausages and sports apparel to pizza and politics. Amid the forays into unexpected areas, however, founder and Creative Chairman David Droga said the agency has managed to keep its perspective, culture and principles intact.
"We as an agency want to put more positive things out in the world and participate in things that matter," Mr. Droga said. The agency helped Hillary Clinton's campaign share the candidate's message through thought-provoking videos such as "Children," which wove together speeches from Ms. Clinton's past to showcase the consistency of her platform through the years. Though she ultimately did not win the election, that spot in particular became part of the cultural conversation around the presidential campaign.
Last year, Droga5 turned 10, and made sure it didn't "just coast off the momentum" it saw in previous years, said Mr. Droga, adding that the shop focused on getting a broader range of clients and developing notable campaigns that spanned styles and personalities. Droga5 shouldn't have a specific "agency style" or "cookie-cutter approach," he said.
That philosophy shows in the shop's diverse client roster and campaign work. In 2016, Droga5 won $65 million in new business, such as agency-of-record relationships for Sprint, Pizza Hut and Trident, as well as projects for Google, CNBC and Chase's Sapphire and Freedom credit cards.
The agency's first work for Pizza Hut includes the new tagline "No One OutPizzas the Hut," delivered in a zany way by a homesick alien and a severely injured man. On the other end of the spectrum, Droga5 continued to inspire with its Under Armour ad that captured the intense, rigorous and solitary training rituals of Olympic gold-medalist swimmer Michael Phelps. The spot took home the Grand Prix in the Film Craft Category at the 2016 Cannes Lions International Festival of Creativity.
And the agency released another adorable spot for Android's "Be Together. Not the Same" campaign, depicting animated rock, paper and scissor characters becoming friends on the playground instead of trying to crush, cut or smother one another.
Now about 700 people strong, and with $170 million in revenue, some wonder if Droga5 is growing too quickly for its own good, but Mr. Droga said that's been asked since the shop won Prudential in 2010 with only 80 staffers. "The 'who we are' and our objectives don't change. We're an independently led agency, so the decisions are made within these walls and we don't take on anything just for the sake of it," he said, adding that the shop "isn't afraid of degrees of difficulty or scale."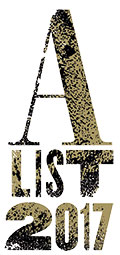 Nor is Droga5 scared about parting ways with clients on its own terms, having ended relationships with Diet Coke for the sake of Evian and leaving Newcastle for AB InBev. "It's not through arrogance—it's what's best for the agency and where we're going," Mr. Droga said. "As we've gotten bigger over the years, we've gotten better and smarter in what we do, while maintaining that creative edge," said Sarah Thompson, global and New York CEO of Droga5.
Next up, Droga5 will continue to invest in data, technology, experience, design, media planning and media communications, as well as production—an area in which it now has about 150 staffers. No other U.S. offices are in the works, but Mr. Droga said the agency is investigating China and looking for new ways to build on its London operation's momentum.