Colossal Lawn Ornaments, a Plumbus and a Star Trek White Noise Machine: It's ThinkGeek's April Fools' Collection
Retailer to the Nerds Reveals Its Annual Prank Goods
Published On
Apr 01, 2016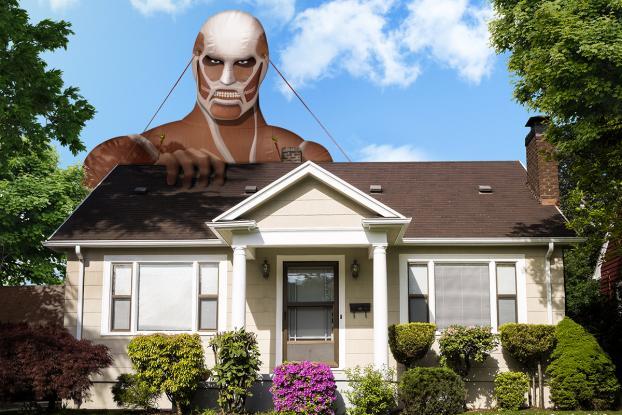 Editor's Pick
Digital shopping mecca for nerds ThinkGeek is known for pulling a fast one on buyers' every April Fool's Day, and 2016 is no different with a whole suite of outrageous "products" that, alas, you won't even be able to place into your cart.
Trekkies will no doubt be tempted by the Star Trek White Noise Sleep Machine, which purports to be "as effective as the Vulcan nerve pinch." There's also a teeny, tiny travel version of Magic: The Gathering, a SpaceX Vertical Landing Mentos & Diet Coke Rocket , a Flavor of the Day Desktop Calendar, a useless light switch that turns itself off once you turn it on, a VR Sensory Immersion Generator, designed to level up your VR experience, baRPG, which combines all the fun of a role-playing game and a pub crawl, the mysterious-looking product of indeterminate usage that bears a striking resemblance to a scary sex toy, the Plumbus, from AdultSwim's "Rick and Morty" and, our personal favorite, the "Attack on Titan" Colossal Titan Lawn Ornament -- because who doesn't need a giant inflatable creep looming over your neighborhood?
For more April Fool's pranks, check out the roundup on Adage.com.