This Smartwatch Lets Fathers 'Feel' Babies Kicking in Mothers' Wombs
Volontaire and Diaper Brand Libero Aim to Create Parental Empathy With New System
Published On
Mar 18, 2015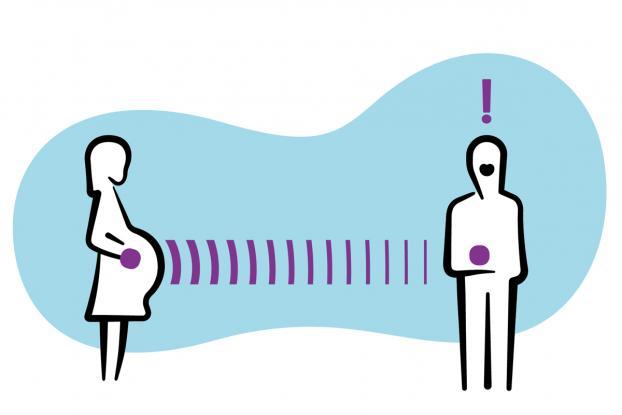 Editor's Pick
Scandinavian diaper brand Libero is hoping to give expectant fathers a better sense of their wives' or partners' pregnancies with this new wearable tech system, devised by Volontaire, the Swedish shop behind the Cannes Lions Grand Prix-winning Curators of Sweden campaign.
"BabyBuzz" consists of two smartwatches, one worn by a pregnant woman and the other by the father. Each time the child kicks in the mother's womb, it triggers the father's watch to vibrate so he, too, can feel the baby's kicks in "real-time."
After talking to expectant parents, the agency "realized that many find it hard to engage the partner during the pregnancy," said Volontaire Account Director Eva Nilsson. "Developing BabyBuzz is a response to this."
Ms. Nilsson said that Libero's customer club is currently testing out a prototype, and the finished product will ship at the end of the year. "Early studies indicate that it both helps mothers to feel less alone in their pregnancy and helps the non-pregnant partner to become more emotionally engaged," she said.
Outside of that, the bracelet also serves asa way for a father to announce he's expecting, too. "It's an easy way to show others that you are becoming a parent," added Volontaire Copywriter Elisabet Fischer.
Other diaper brands have created similar ideas to encourage empathy between expectant parents. Huggies in Argentina, for example, developed a vibrating belly band.
Credits
Date

Mar 18, 2015
Brand:
Client:
Agency:
Need a credit fix? Contact the Creativity Editors