ESPN STAR Sports : Football Clock
Tell the time with footballers.
Published On
Mar 14, 2012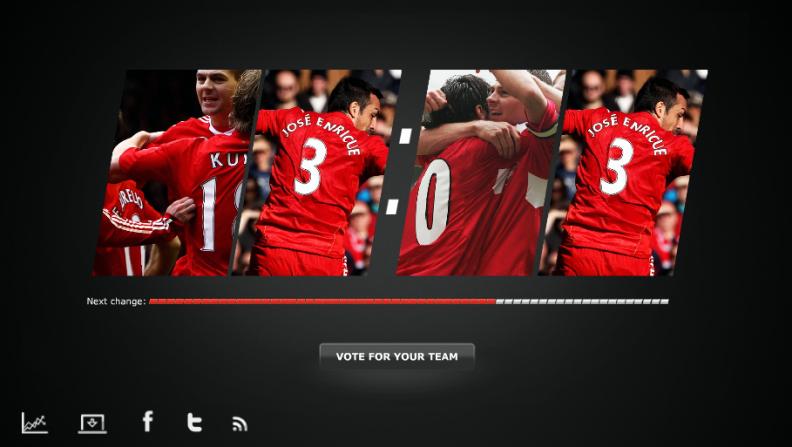 Editor's Pick
Capitalizing on football fever in Singapore in the run up to the UK's FA Cup, Grey Group Singapore created an online digital clock for ESPN Star Sports, made out of numbers on the back of the jerseys of Premier League players from Arsenal, Chelsea, Liverpool and Manchester United. Vistors can show support for their favorite club by voting to maintain their team's position on the clock display for as long as possible.
To promote the site, ESPN put two Football Clock billboards at Singapore shopping destinations. Fans were able to vote for their favorite team on-site through a mobile app developed by Yolk, where they snapped a QR code to access the ESPN Football Clock.
Credits
Date

Mar 14, 2012
Brand:
Client:
Agency:
Chief Creative Officer:
Associate Creative Director:
Associate Creative Director:
Art Director:
Copywriter:
Art Director:
Interactive Developer:
Senior Designer:
Interactive Designer:
Editor:
Chief Technology Officer:
Operations/Client Management Director:
Tech Project Executive:
Web Developer:
Creative Director:
Senior Flash Developer:
Need a credit fix? Contact the Creativity Editors