Casper debuts a travel-friendly nap pillow
All the plushness of the original, but the size of a small MacBook
Published On
Jun 07, 2018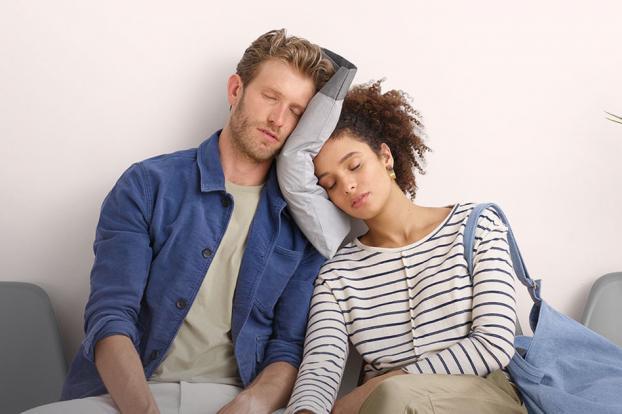 Editor's Pick
Sleep industry startup Casper has expanded its (one-pillow) pillow line with a new product: the Nap Pillow.
It's exactly the same as the regular Casper pillow, in that it features a "pillow-within-a-pillow" design--one smaller pillow for support, one larger one encompassing it for plushness and softness. The catch of the Nap Pillow, though, is that it's a fraction of the size. It's about the size of a small MacBook and comes with its own travel bag so it's less conspicuous.
The launch comes five months into the tenure of Casper's new CMO, Jeff Brooks, who was previously president and CMO of digital agency Huge, which Casper named its agency of record in 2017.
Casper's Nap Pillow fits into a trend of publicly acceptable napping and increased sleep advocacy in the workplace. (Think Google's nap pods at its Silicon Valley headquarters.) The New York Times' Smarter Living section advocated in an article last year for napping at work, and "apologizing to no one" for doing so.
New products and services are emerging to facilitate the trend, including the HoodiePillow, which boasts an inflatable neck pillow and a "privacy" sweatshirt-like hoodie and the Ostrich Pillow, which features a breathing hole, openings for hands, and all-around padding (its level of nap privacy and comfort is apparently worth looking like a Teletubby).
Casper, whose revenue has reached $600 million since the company began in 2015, according to a company press release, is partnered with American Airlines to provide products that aim to help higher-class fliers sleep (sorry, coach!).