On Sunday, John Oliver came through on a promise to chug a Bud Light Lime if FIFA President Sepp Blatter stepped down.
After the comedian downed the lime-flavored light lager on his show, online activity around the brand soared. Bud Light Lime digital consumption increased 6,333% between May 31 and June 2, as compared to the period from May 22 to May 30.
Digital marketing company Amobee Brand Intelligence, which measured how often the brand name was seen on 600,000 mobile and desktop sites and on social media, also found that 83% of Bud Light Lime digital consumption between May 31 and June 8 was related to the comedian's antics. Every other FIFA-related brand saw a decrease in digital consumption following Mr. Blatter's resignation.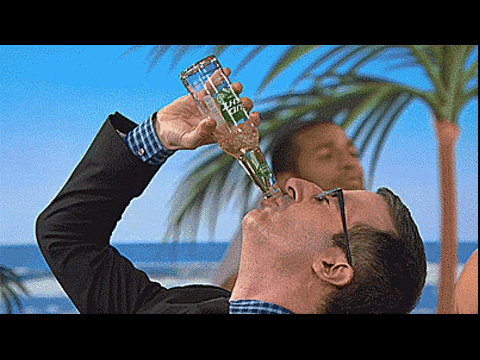 Even though Mr. Oliver didn't speak highly of the brand, saying it tasted like a lime jolly rancher fished from the mouth of Mickey Rourke, his televised swigging did wonders for the brand's impressions this week.
Amid the backlash surrounding the FIFA scandal, Mr. Oliver said, "Budweiser, if you pull your support and help get rid of Blatter, I will put my mouth where my mouth is, and I will personally drink one of your disgusting items." He also promised to order everything off the McDonald's Dollar Menu and wear a pair of shiny, gold Jeremy Scott for Adidas winged hi-tops.
The "Last Week Tonight" bit brought 7,640 Tweets with a 2:1 positive to negative ratio for the first eight days of June, according to Amobee.
In terms of brand association, Bud Light Lime was most associated with Mr. Oliver between May 31 and June 8. Adidas had a 75% association with the comedian, and McDonald's had a 55% association.
In other words, Sepp Blatter's very bad week was a great one for Bud Light Lime, McDonald's and Adidas.