Rob Story, associate creative director/art director at Texas agency Proof tapped artist Tony Hundahl of Austin's Rock of Ages to create this tattoo, an homage to the most important creative influence in his life, his grandfather Rector Story.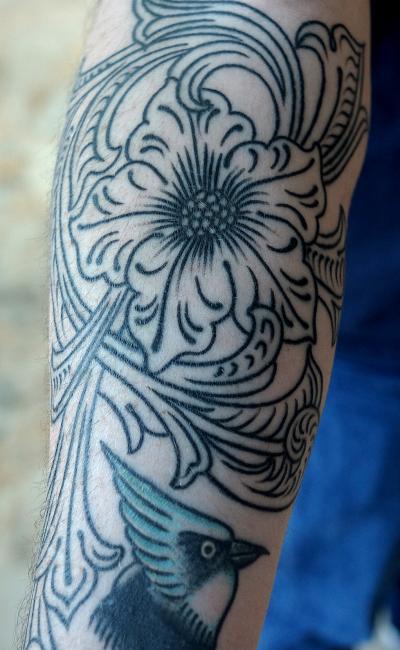 The senior Story was a well-known saddle maker from San Angelo, Texas, and the tattoo replicates some of the stamping that adorned his saddles. Among Grandpa Story's clients were numerous political figures and musicians, including Western Swing performer Bob Wills and Stephen Stills of Crosby, Stills and Nash.
The bird below the saddle art memorializes his family pet, Creature, a bluejay born in 1969 -- the same year as Mr. Story -- and who died 28 years later.
See more agency tattoos in the gallery.