Over the past three years, HBO and 360i have primed each season premiere of "Game of Thrones" with some fun social media teases: they've been asked to "Roast Joffrey," imagine "Beautiful Deaths" and build an Iron Throne. Now HBO is inviting them to a dragon hunt.
At 11 a.m. on Sunday, the day of the fifth season premiere, HBO will be asking viewers to "#CatchDrogon," the beloved hatchling of Daenerys Targaryen, named for her late husband Drogo.
Drogon only made brief appearances in the story in the past season, to snatch a goat and to slaughter the goat herder's daughter. To build off those moments, HBO will be "releasing" Drogon into the social media-sphere, inviting fans to catch him with lures from the "Drogon Bait Shop," housed on Giphy. There, they will find dragon snacks in the form of animated gifs created from show content, such as a goat, a hound chowing down on chicken or this: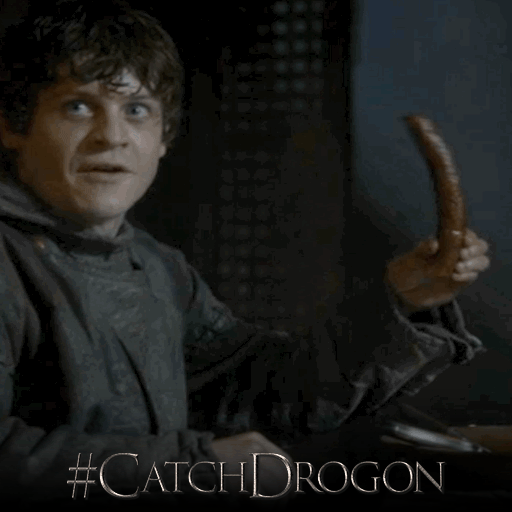 Ultimately, however, HBO and its agency expect fans to cook up some bait of their own. "People may be putting their little brothers or sisters or bosses out there," joked 360i Group Creative Director Michael Nuzzo.
Given the passion of "Thrones" fans, it was a given that room for creativity would be built into the campaign. "I truly believe that GoT fans are some of the most, if not the most, passionate and creative fan bases in the world, so one of the key lessons we've learned from all our campaigns is that we need to give them the keys to the car and let them take off," said HBO Digital and Social Media Director Jim Marsh.
To "catch" Drogon, fans will have lay the "bait" on social media, tagged with #CatchDrogon. If they spot the dragon, fans will need to retweet that post quickly before he flies off. Those who catch him will be treated to unique content -- or in some cases, actual physical prizes. If they miss him, he'll still leave something behind to let them know.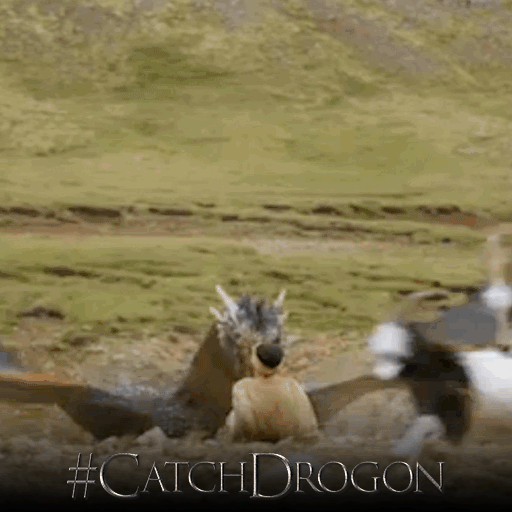 For HBO, "these types of events have become a really important part of our marketing campaign for Game of Thrones," Mr. Marsh said. "Given how important the show is to our fans, how much of a cultural event the premiere day has become, our fans really look to us to participate with them in fun and unexpected ways."
In the case of the upcoming season five, Mr. Marsh said that "one of the key themes of the marketing has been the convergence of the worlds -- finally they're going to start coming closer together. In the key art, for example, Drogon and Tyrion Lannister have a big presence, and that was part of the inspiration for this."
To help drive activity, HBO has a few celebrities and super fans on standby Sunday to join the game. Also, about 15 to 20 staffers from HBO, 360i and Giphy will be manning a war room to respond to fans. Given the show's strong social presence -- it has 2.31 million Twitter followers, 14.5 million Facebook likes and 392,000 followers on Instagram -- they expect to have their hands full. "The fans make it so easy and so hard for us at the same time," said Mr. Nuzzo. "They make it easy for us because they engage, but we need to make sure they will love it."
"What makes a concept like this work is simplicity and flexibility," added Mr. Marsh. "We are offering fans a creative platform to have fun, but what's common about all our social campaigns is that the title, #CatchDrogon, explains exactly what the expectation is. The rule is, if you can't explain what the campaign is in a hashtag, it's probably the wrong campaign."