It was a year. Here in the U.S., with numbing predictability, were more school shootings. But in Parkland, Florida, indefatigable students kept gun safety top of mind with social media, protests and more. In a tiny island nation, tourism threatened to ravage its natural wonders—but creatives and marketers conceived a brilliant idea to curb the damage. Across the pond, and on a lighter note, a fast-food chain had a major operational snafu, but earned love for admitting it FCK-ed up. Those are among the stories in our Creativity All-Stars, our showcase celebrating the creatives, artists, writers, marketers, entertainers and others whose daring and ingenuity solved big problems, reshaped the game in their fields and made us see the world differently. Formerly the Creativity 50, the new name hopes to focus on their achievements untethered to a number. We hope they inspire you to create without fear or bias in 2019.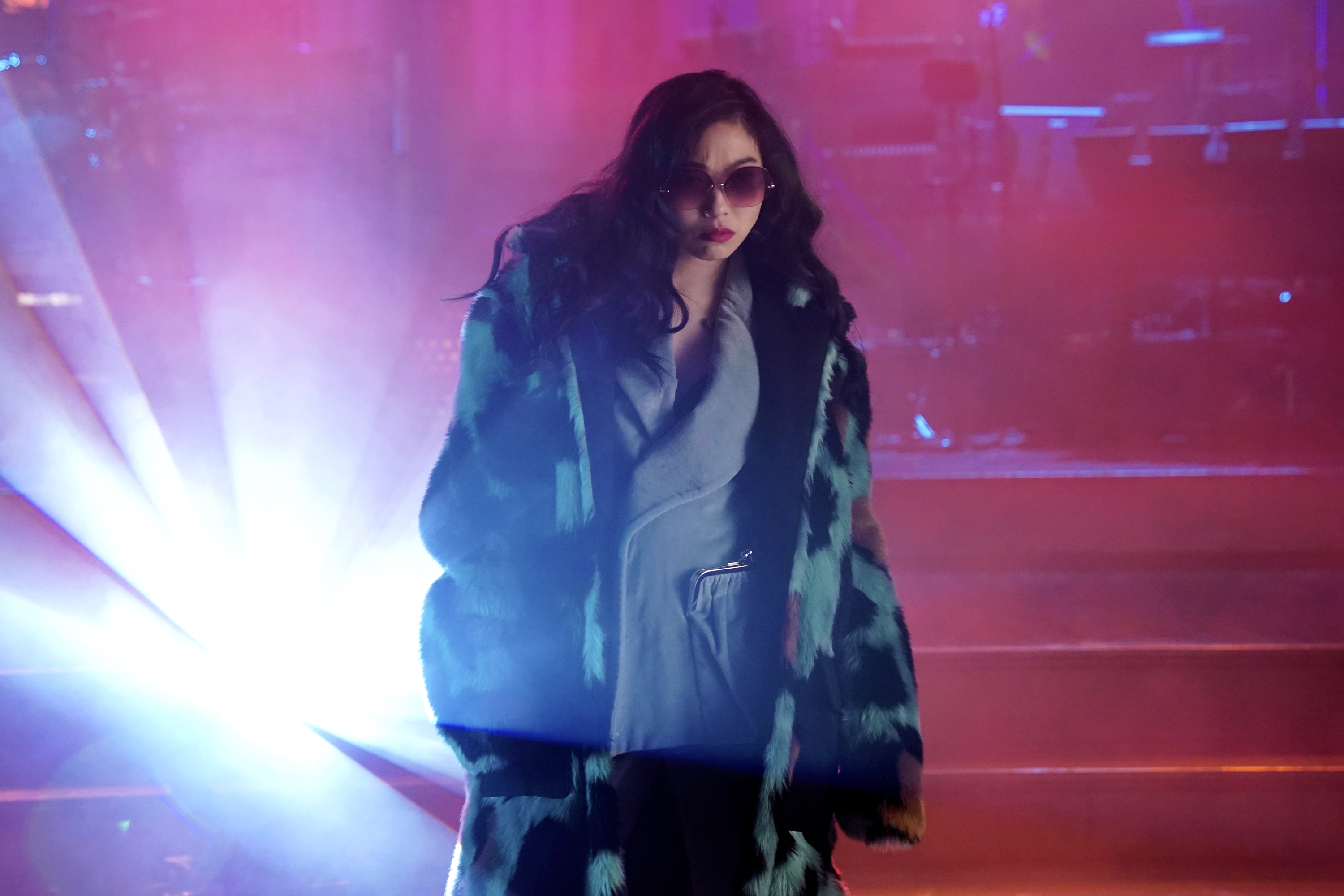 Awkwafina
'Crazy Rich Asians'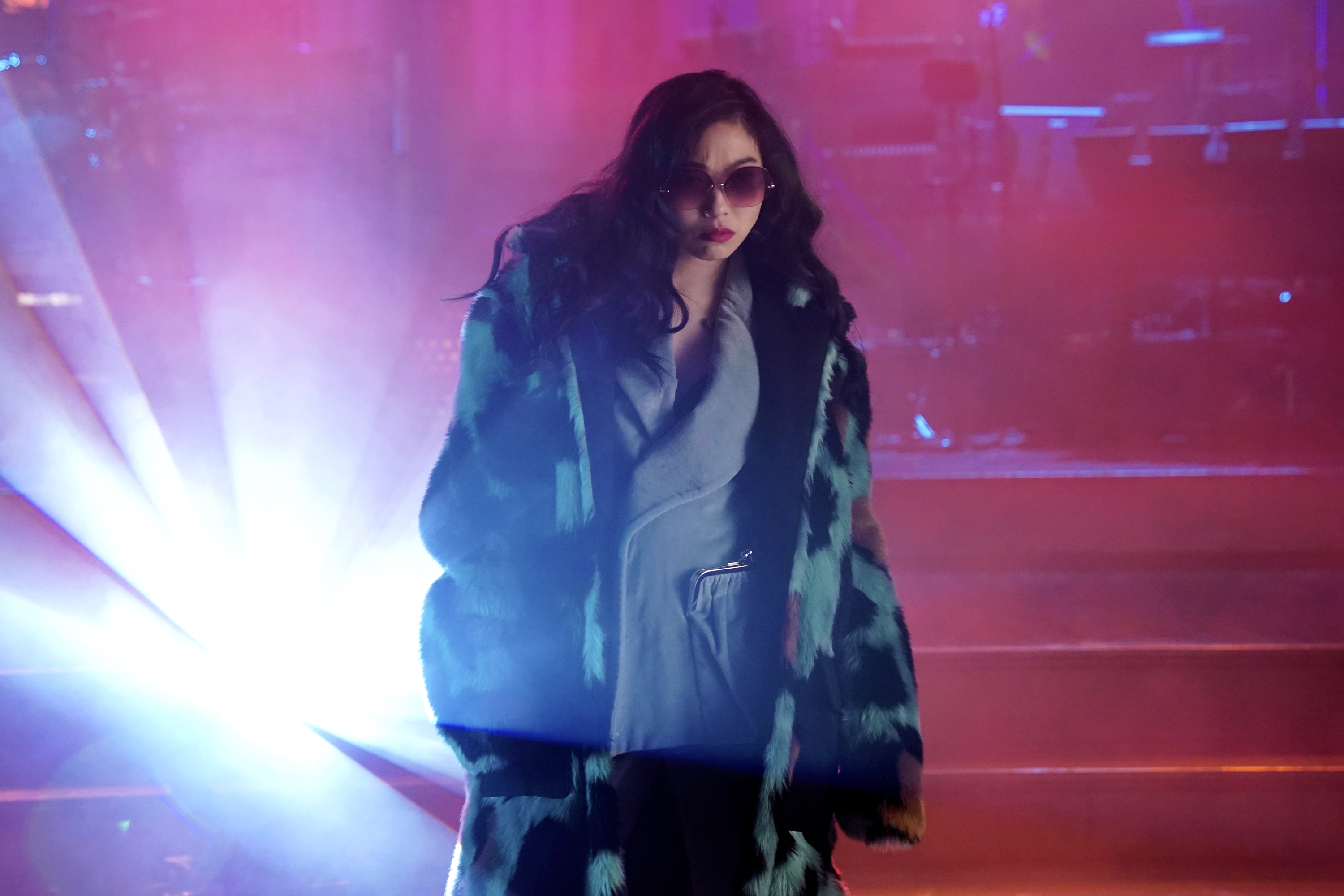 Awkwafina
'Crazy Rich Asians'
By Angela Doland
On Instagram this month, Awkwafina posted a video of herself at 19 at work in a video rental shop, where she spent her shifts mostly watching movies. "This job is so good, and like, I'm never gonna have a job like it ever again," she told the camera.
Now 29, Awkwafina appended a comment to her teenage self: "Wish I could go back and tell myself to not wear Aeropostale halter tops, and also that life wouldn't be as shitty as I thought."
That's an understatement, obviously.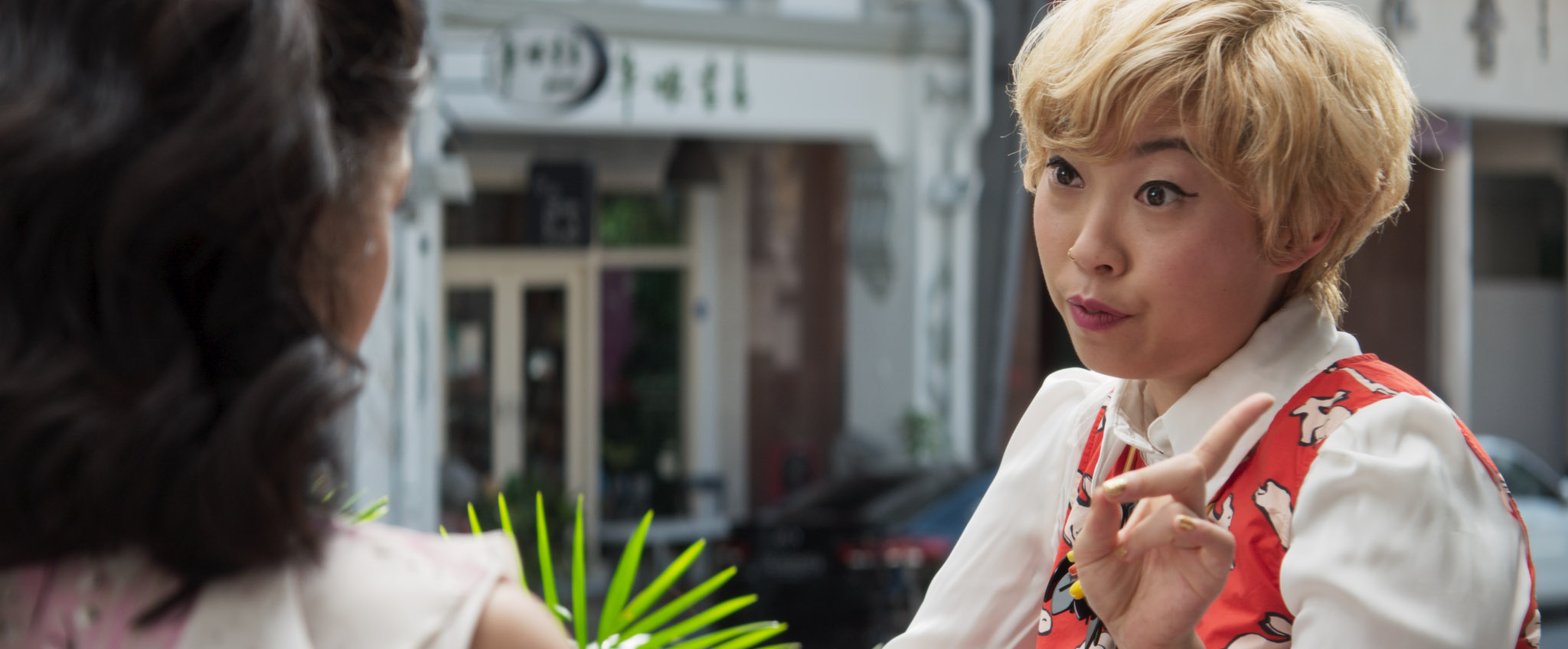 The self-described "average Asian trumpet player turned rapper turned actress," was a breakout star of 2018. As an actress, she played the zany friend in "Crazy Rich Asians" and a pickpocket in "Ocean's 8," stealing scenes in both movies. As a rapper, she released "In Fina We Trust," after years of making profane and hilarious viral rap videos in her trademark raspy voice. One early hit, "My Vag," was an ode to her female anatomy and a response to Mickey Avalon's "My Dick." It included the lyrics:
"My vag a chrome Range Rover.
Yo vag hatchback, '81 Toyota ...
My vag won best vag.
Yo vag won best supporting vag."
That was back in 2012; in retrospect, it's astonishing she wasn't more famous, faster.
As an Asian-American actress, Awkwafina (whose real name is Nora Lum) often talks about the need for representation in pop culture. When she hosted "Saturday Night Live" in October, she gushed about what it meant to her when Lucy Liu appeared on the show back in 2000; until Awkwafina's turn, the show went 18 years without another Asian woman host.
She grew up in Forest Hills, Queens, raised by a Chinese-American father and grandmother. Her, mom, a South Korean immigrant, died when she was 4. She grew up playing the trumpet and using creativity and humor to overcome loneliness. In her teens, she came up with her persona and stage name (a play on water brand Aquafina) as a way to have a laugh with a friend. When she was younger, she invited kids over and said that a hole in her closet was a portal to another world, as she recently told The Hollywood Reporter.
"I think it really did allow you to become crazily creative in your own room, like, freaking out your friends," she said. That seems like a precursor to Awkwafina's creative vibe. She's like your funniest and most brilliant friend growing up, the girl at the sleepover whose dirty, daring jokes made you giddy with laughter.
Heading into 2019, Awkwafina is working on a Comedy Central show, a half-hour scripted narrative about a "twenty-something living in Queens, striving for a larger-than-life existence while living with her father and grandmother," as the channel's announcement says. That sounds a lot like Awkwafina's former life, when she was still worried about how things would turn out for her.
"To my younger self I say, 'Don't be worried all the time. Don't be scared,'" she told the Today show this year. "'Things will be OK. And I also think that you're weird, but it will come in handy later.'"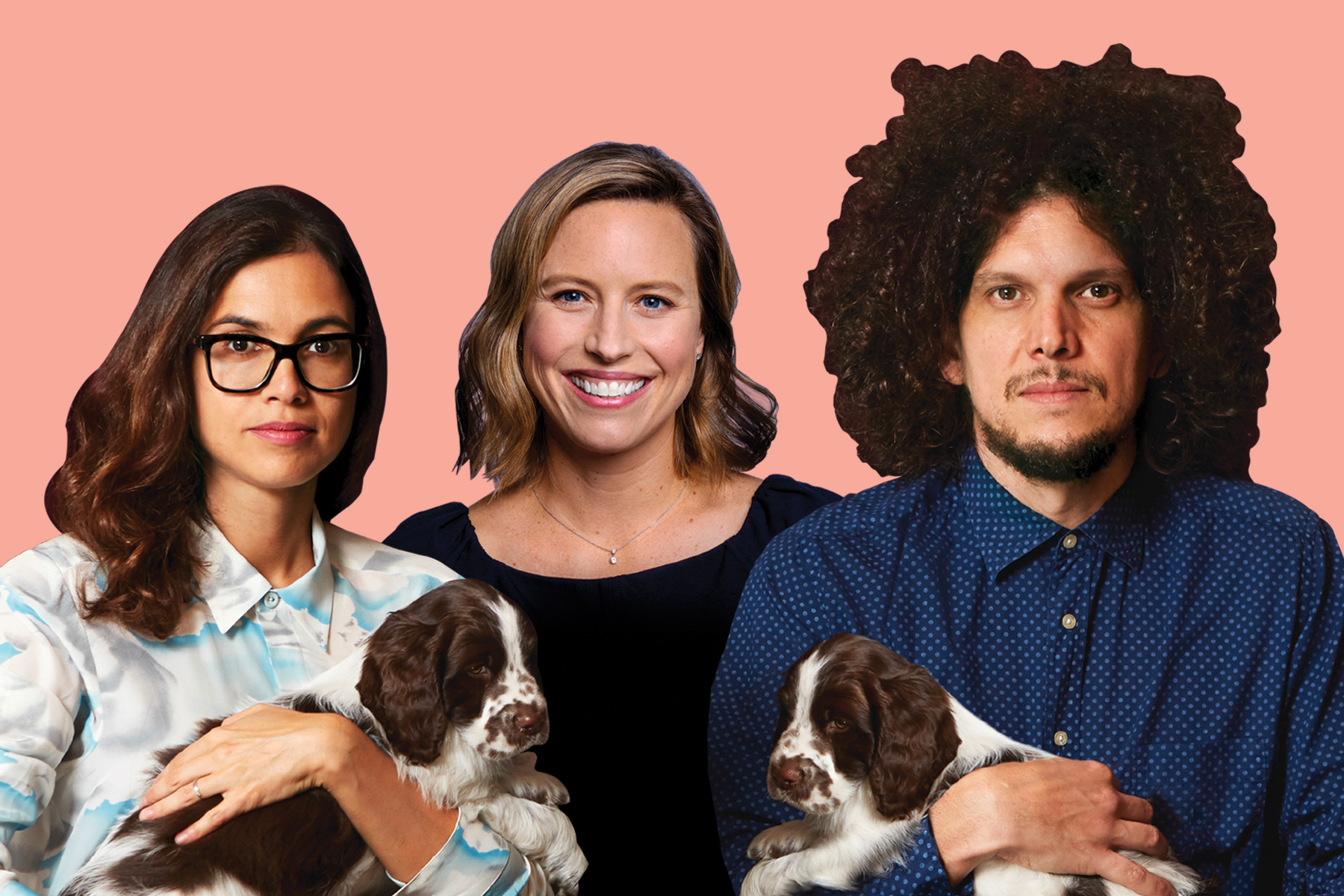 Ana Balarin, Meghan Farren and Hermeti Balarin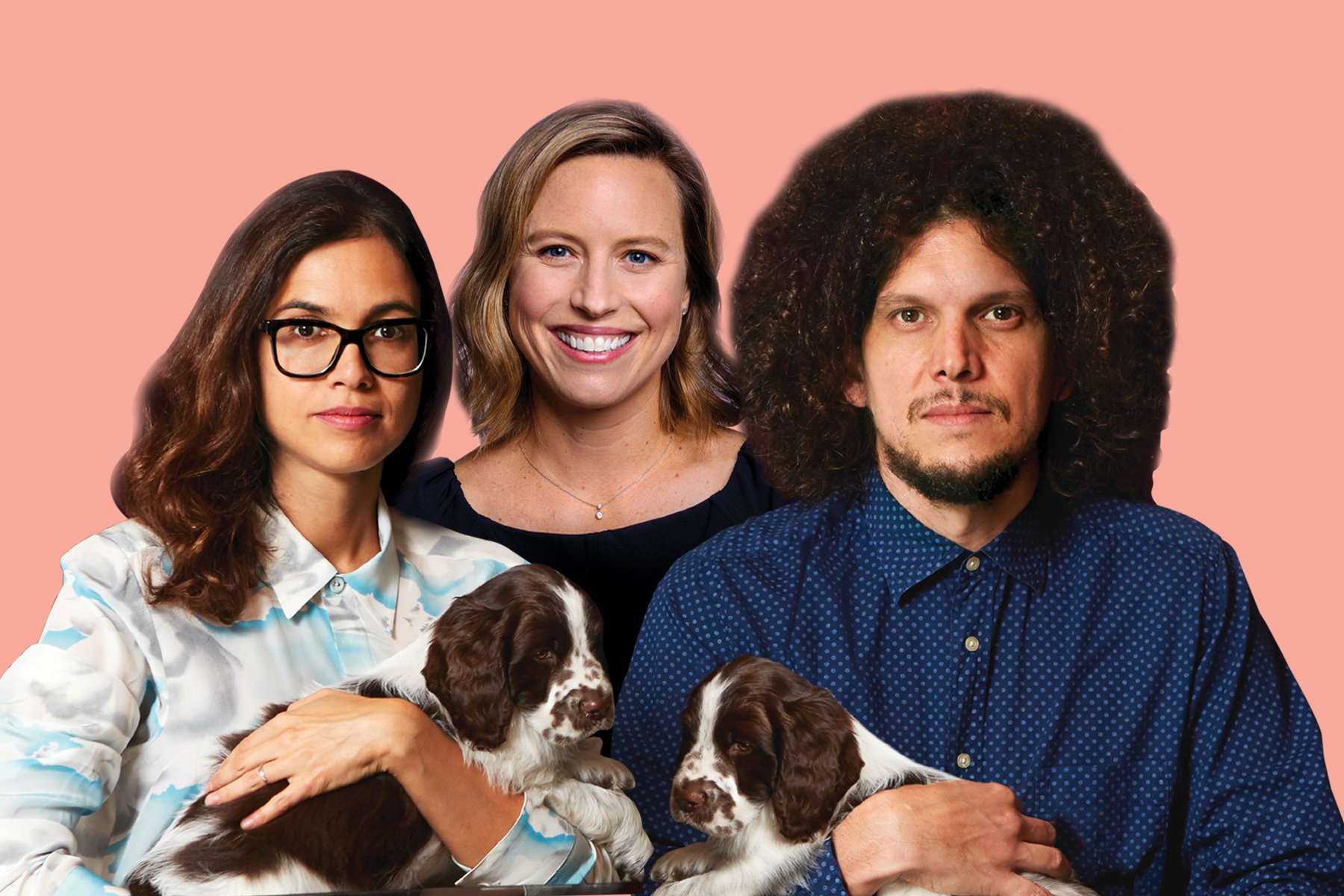 Ana Balarin, Meghan Farren and Hermeti Balarin
By Jessica Wohl
"I think I said, 'You want me to write 'fuck' on a bucket?'" says Meghan Farren, recalling the idea her team brought her from Mother London to address KFC U.K.'s food shortage in February. "It took me off guard—but it made me smile," says the CMO of KFC U.K. and Ireland.
The shortage, stemming from a new delivery partner's early struggles, resulted in the closing of restaurants and shortened operating hours and food choices in others. KFC had been apologizing on social media for days, but the brand and its agency knew a louder—or maybe just better—apology was necessary.
So the agency, which began working on KFC in 2017, suggested a print ad featuring the KFC bucket with the letters rearranged to spell "FCK," and a few lines of copy. The edgy approach—which went over like gangbusters on social media—is why KFC gave the account to Mother London in the first place, says Hermeti Balarin, who along with wife Ana Balarin is a creative lead at the agency. KFC, he says, was looking for a partner to "help them be bolder and have bolder communications."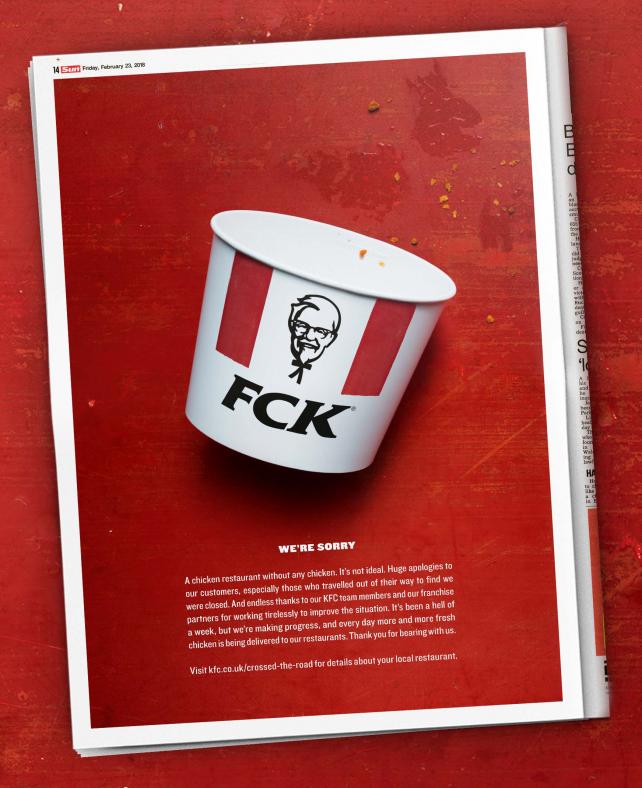 And Mother's pre-"FCK" work, if less noticed, has been out of the box. A 2017 commercial, for instance, featured a live chicken strutting to rap music—despite a fast-food industry rule of thumb: Don't showcase in ads the animals about to be grub. For Hermeti Balarin, the creative process doesn't benefit from late nights hunched over a desk. He draws inspiration from TV, films, books and travel, and video games like "Inside," he says. And he's a fan of creative department staffers heading out to galleries in the artsy Shoreditch neighborhood where the office sits. "We're allergic to people working too hard or too late because that means they haven't got time to fuel their brains with other stimulus and cool things," he says.
Balarin and Farren cite the close relationship between Mother London and KFC as a reason for their successful partnership. "That sounds really cheesy, but everyone is super clear on what we're trying to do," says Farren. "The agency understands at a real, intimate level of detail what is going on."
"You might not please everyone and you should take some risks," says Balarin.
Since the "FCK" ad, which has gone on to win awards at Cannes and elsewhere, Mother has gotten "loads of requests" from people wanting to speak with the agency, he says. He tells them the Mother team is only half of the equation. "The brand has to ask itself whether it has the power to be bold and provocative," says Balarin. "You have to be, as an organization, prepared to do that."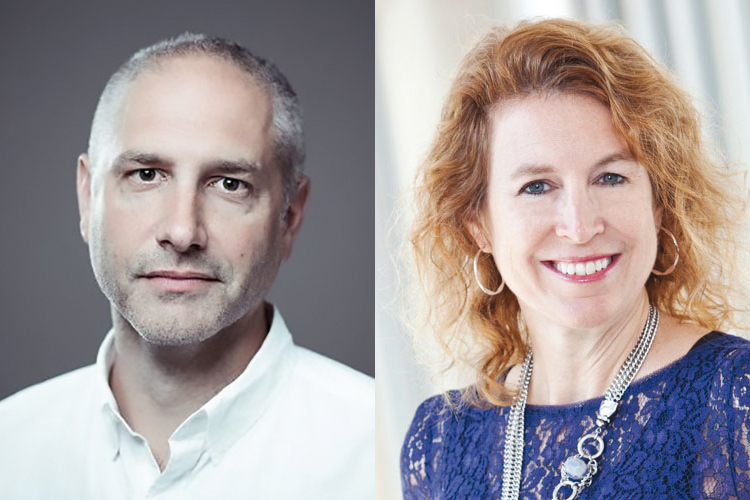 Paul Bichler and Kimberly Doebereiner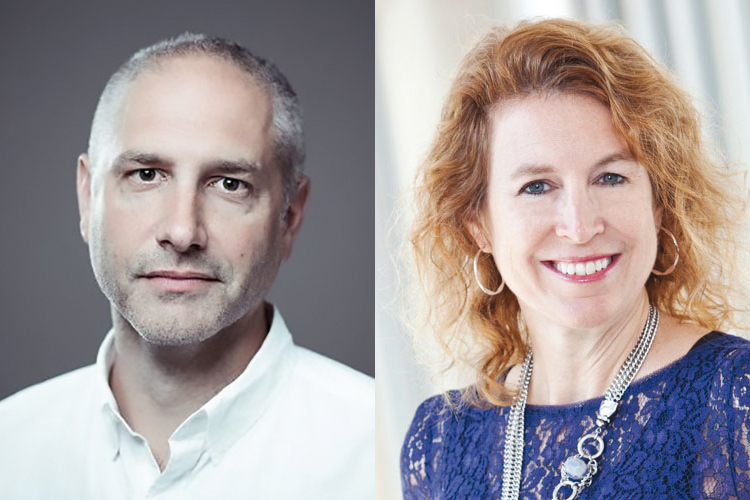 Paul Bichler and Kimberly Doebereiner
By Jack Neff
Procter & Gamble Co.'s brief for Saatchi & Saatchi, recalls Kimberly Doebereiner, director of brand building and integrated communications at P&G: "Make Tide the most-loved brand in the Super Bowl." And it just might have succeeded. Under Executive Creative Director Paul Bichler, each Tide Super Bowl ad pretended to be for another brand. P&G got Budweiser's sign-on to use a Clydesdale, for instance—and without breaking the NFL rule that no Big Game ad can contain more than one brand. The campaign, which went viral, ultimately nabbed the Cannes Lions Film Grand Prix.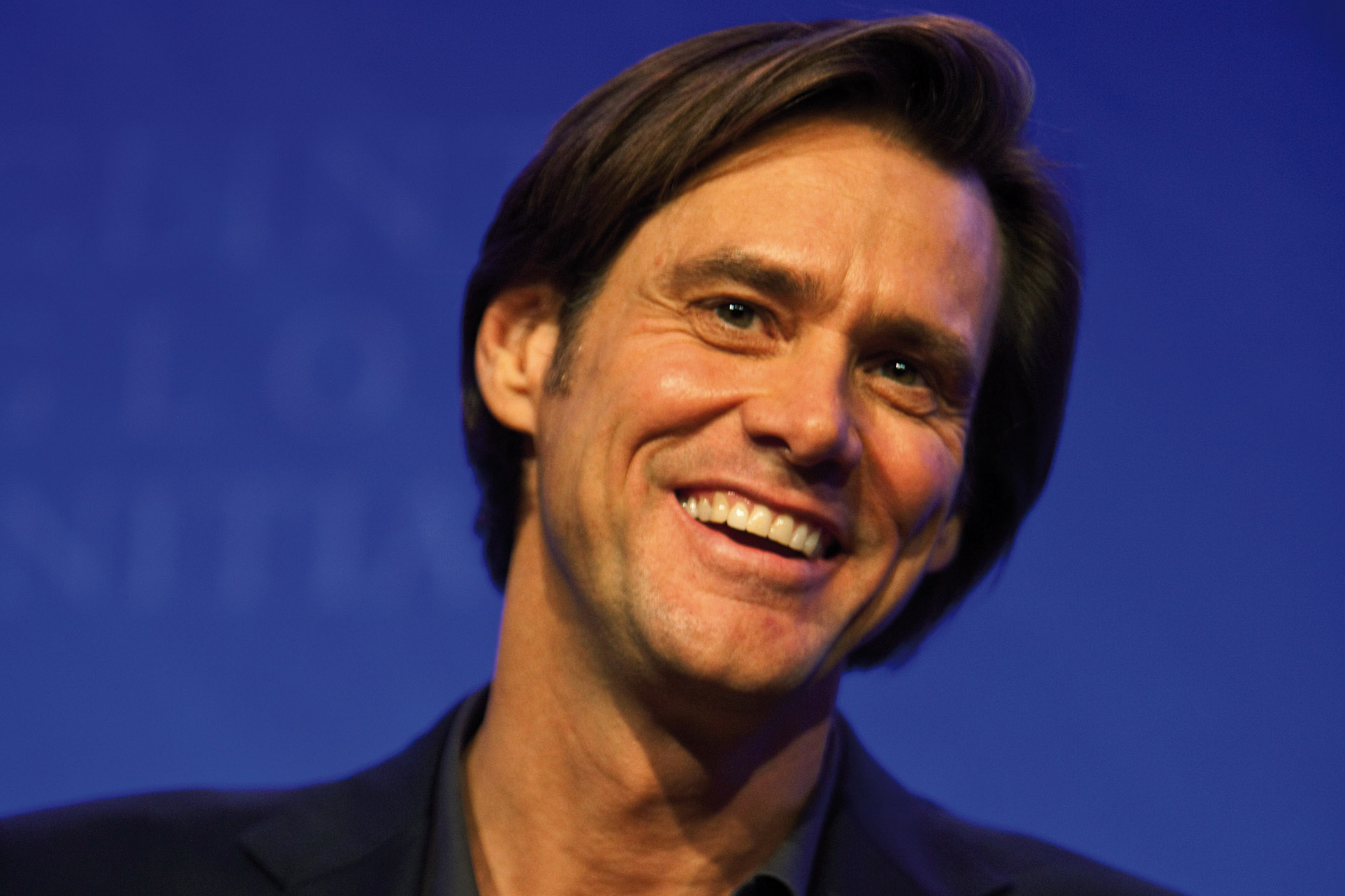 Jim Carrey
'Kidding'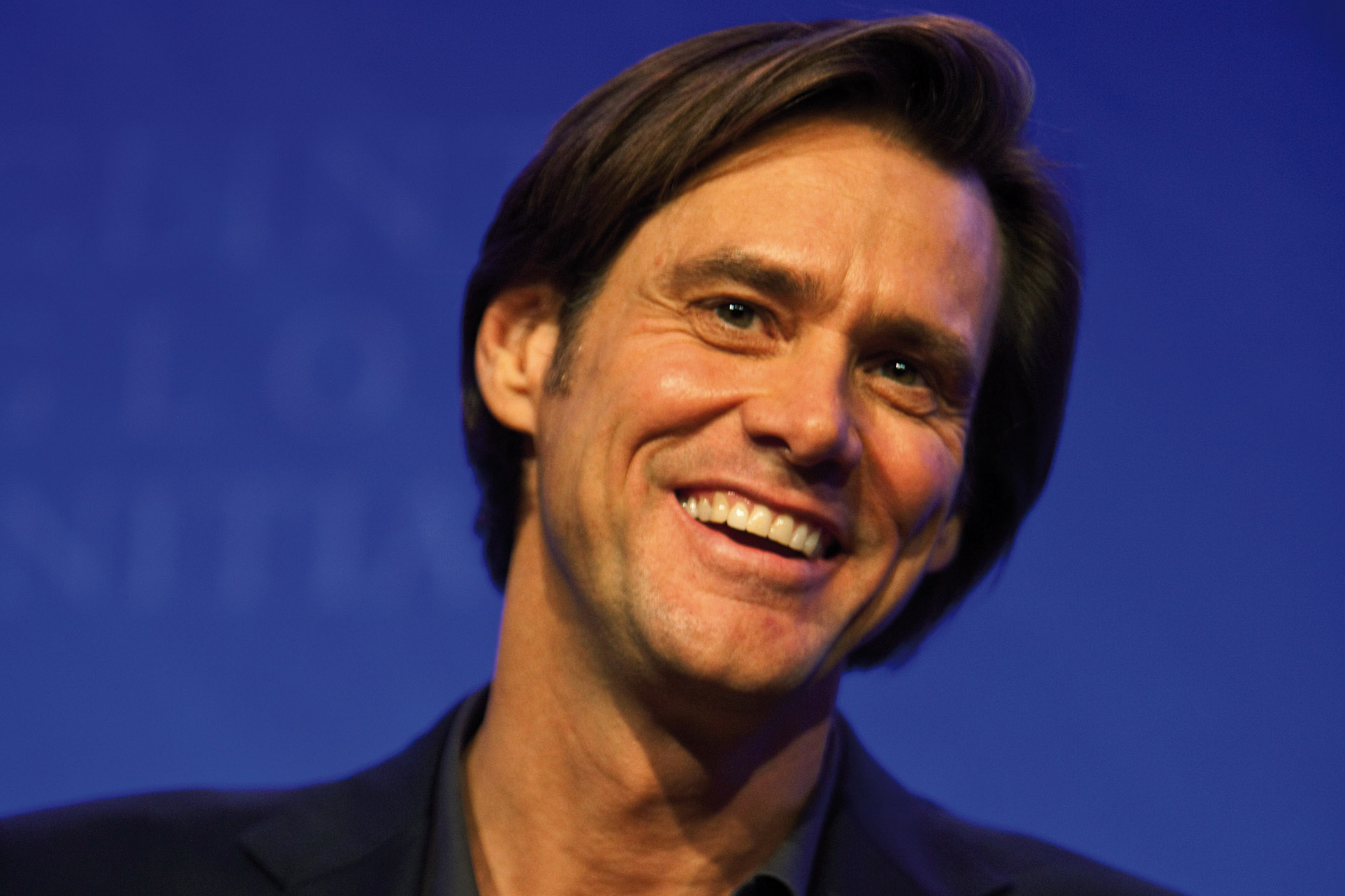 Jim Carrey
'Kidding'
By Megan Graham
Jim Carrey's 2018 was no joke: The Canadian actor, who had bowed out of the limelight in recent years, returned to TV in September in a Showtime series called "Kidding"—his first regular role in a series in two decades. In a Hollywood Reporter cover story from August, Carrey said his departure from the business had to do with "corporations taking over," which seemed to inspire both his role as the Mr. Rogers type character and his self-expression with another type of art.
"Maybe it's because I felt pulled toward a different type of creative outlet and I really liked the control of painting—of not having a committee in the way telling me what the idea must be to appeal to a four-quadrant whatever," he said. Carrey showed a collection of his political cartoons, made famous on his Twitter profile, at the Maccarone gallery in Los Angeles. The show included confrontational images like that of a hairy-chested, hollering Donald Trump eating an ice cream sundae, in a piece titled "You Scream. I Scream. Will We Ever Stop Screaming?"
I'm dumping my @facebook stock and deleting my page because @facebook profited from Russian interference in our elections and they're still not doing enough to stop it. I encourage all other investors who care about our future to do the same. #unfriendfacebook pic.twitter.com/KHWgZzhhmp

— Jim Carrey (@JimCarrey) February 6, 2018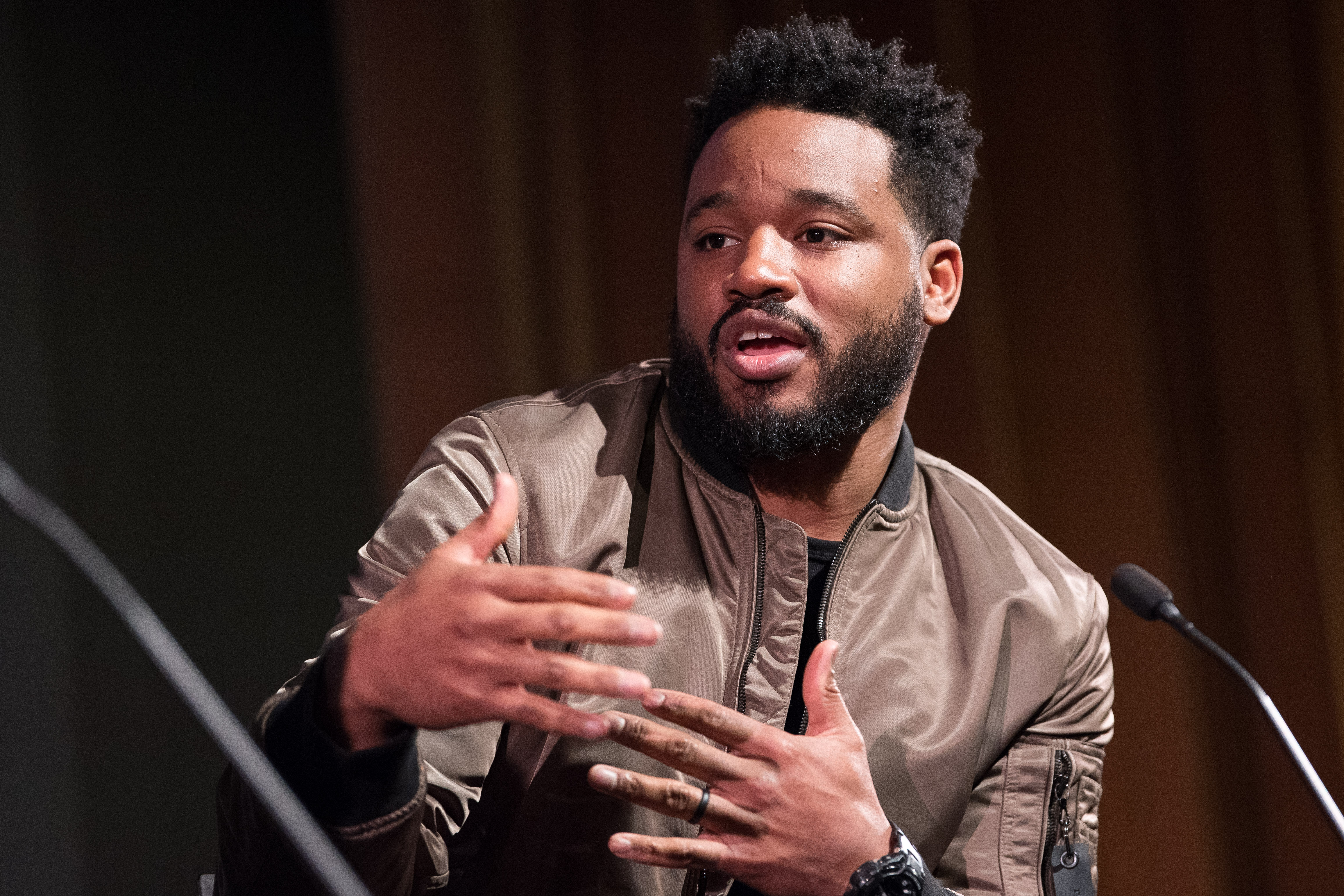 Ryan Coogler
'Black Panther'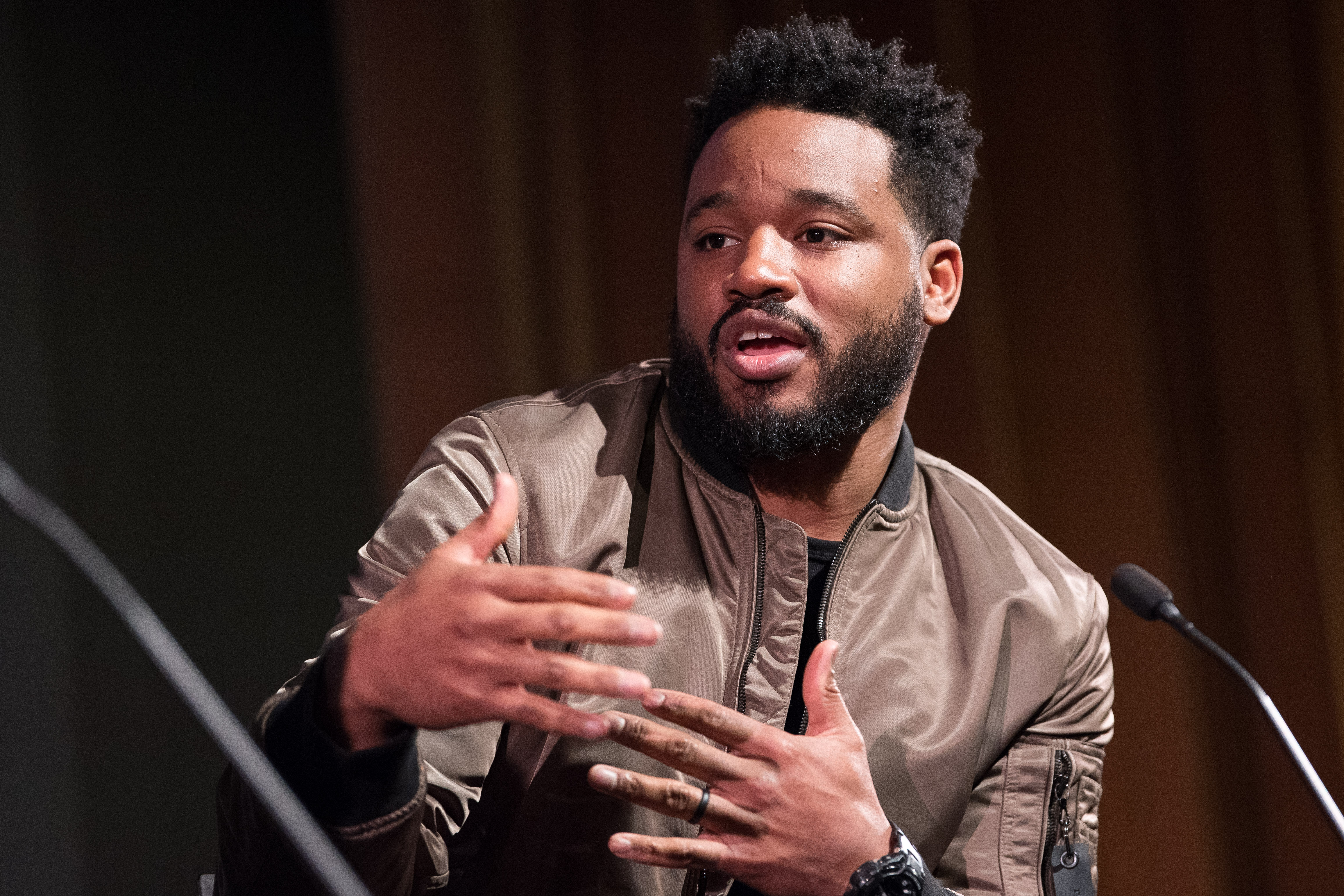 Ryan Coogler
'Black Panther'
By I-Hsien Sherwood
In February, "Black Panther," the movie vehicle for the Marvel Comics superhero, became the highest-grossing movie by a black director of all time. Much of that success can be laid at the feet of Ryan Coogler, who'd proven his behind-the-camera chops with 2013's "Fruitvale Station" (which earned him a spot on this list that year) and 2015's "Creed." But "Black Panther" made him a star.
Disney spent $200 million to make the film and $150 million marketing it over the nine months before its debut, so expectations were high. But Coogler delivered a $1.3 billion behemoth, spearheaded by the fifth-largest movie opening of all time. It was a watershed moment for black audiences around the world, and for representation in a Hollywood blockbuster. In a genre dominated by flashy suits and flashy personalities, "Black Panther" was also critically lauded for its deep characterization, not only for the titular hero, but for side characters too.
Much of the well-deserved hype was due to the all-star cast: Chadwick Boseman, Angela Bassett, Michael B. Jordan, Sterling K. Brown, Forest Whitaker and more. Audiences were also eager to see Coogler's rendering of Wakanda, the technologically advanced African nation untouched by the ravages of colonization, which was inspired by a trip he took to Lesotho.
While black people purchased 37 percent of tickets for "Black Panther," according to Comscore (a strong showing for a U.S. film), its success would have been muted had it not been for its cross-cultural appeal. Along with "Crazy Rich Asians," "Black Panther" has proven there's a lucrative appetite for films that star casts of color telling stories that don't need to specifically cater to white audiences.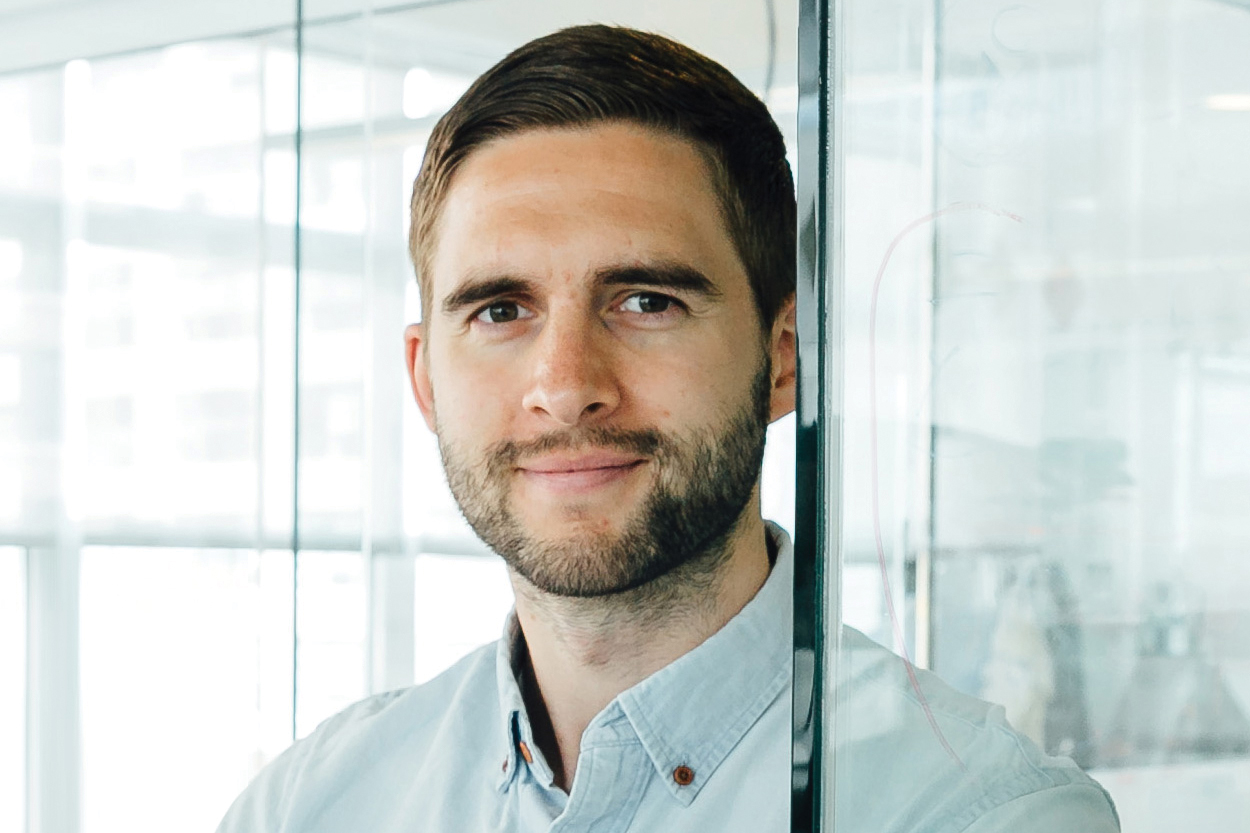 Simon Enever
Quip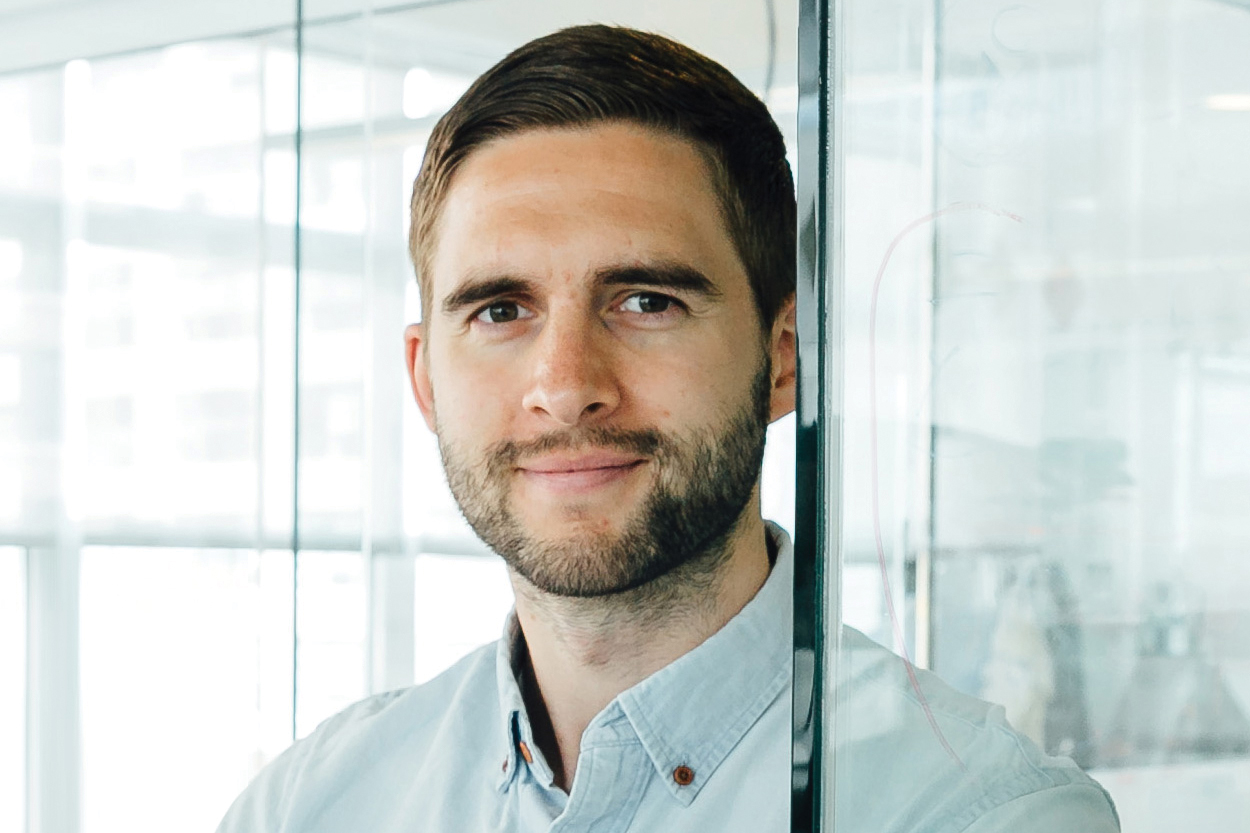 Simon Enever
Quip
By Jack Neff
It started with a dental visit. Quip founder and CEO Simon Enever was having his checkup, and his dentist wasn't impressed with his patient's hygiene habits. He let on that few people heeded his advice to brush for two minutes twice a day using an electric toothbrush.
The industrial designer then turned his thinking toward making affordable power brushes that were cool to use. The result was a product something like the Apple version of motorized toothbrushes, albeit at a more democratic starting price of $40.
There are now a million active brushers in its customer base, most of them also getting regular oral-care advice along with having their brush heads replaced and toothpaste refilled through the company's subscription platform. Quip's growth is accelerating. A recent rollout to 2,000 Target stores certainly helps.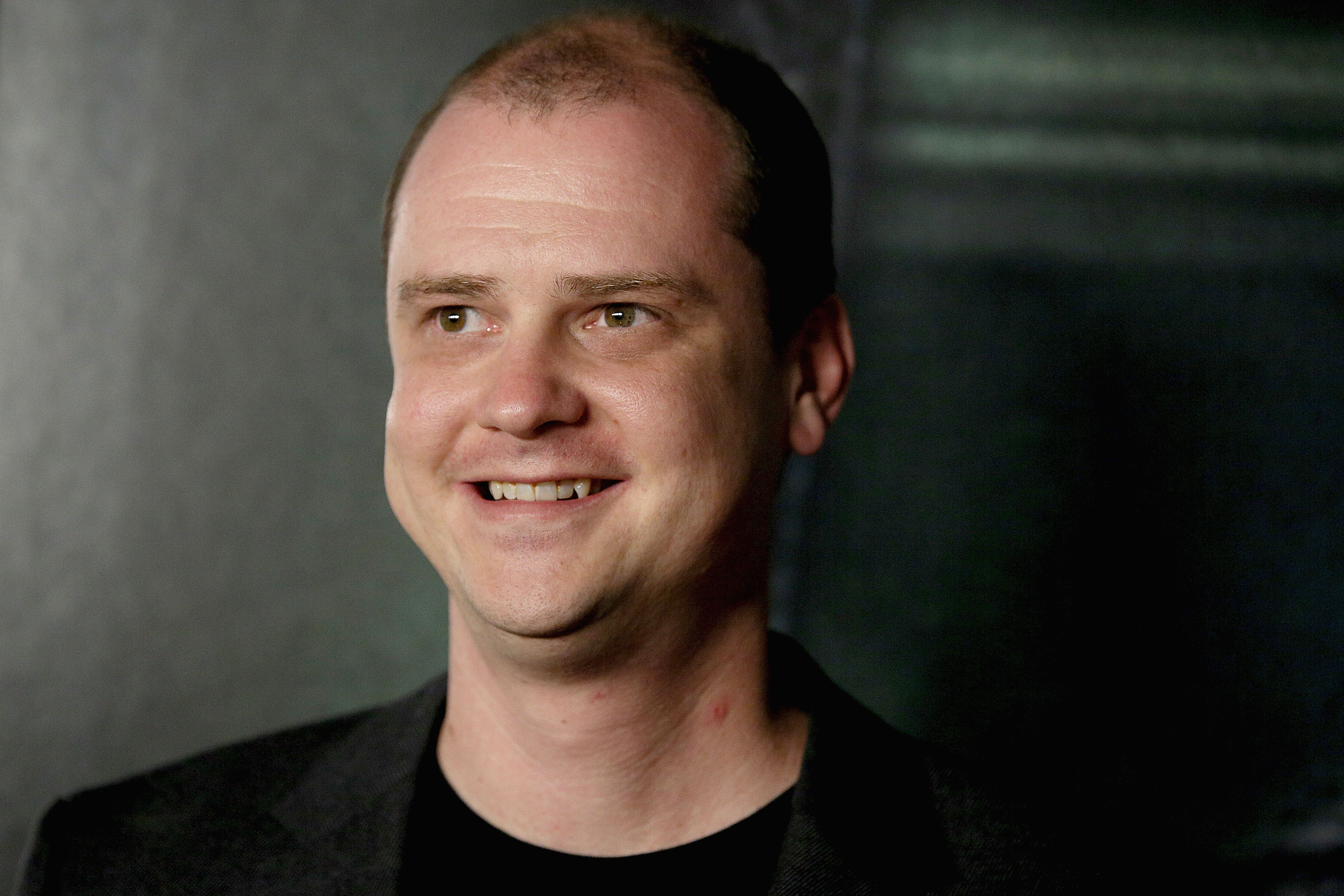 Mike Flanagan
'The Haunting of Hill House'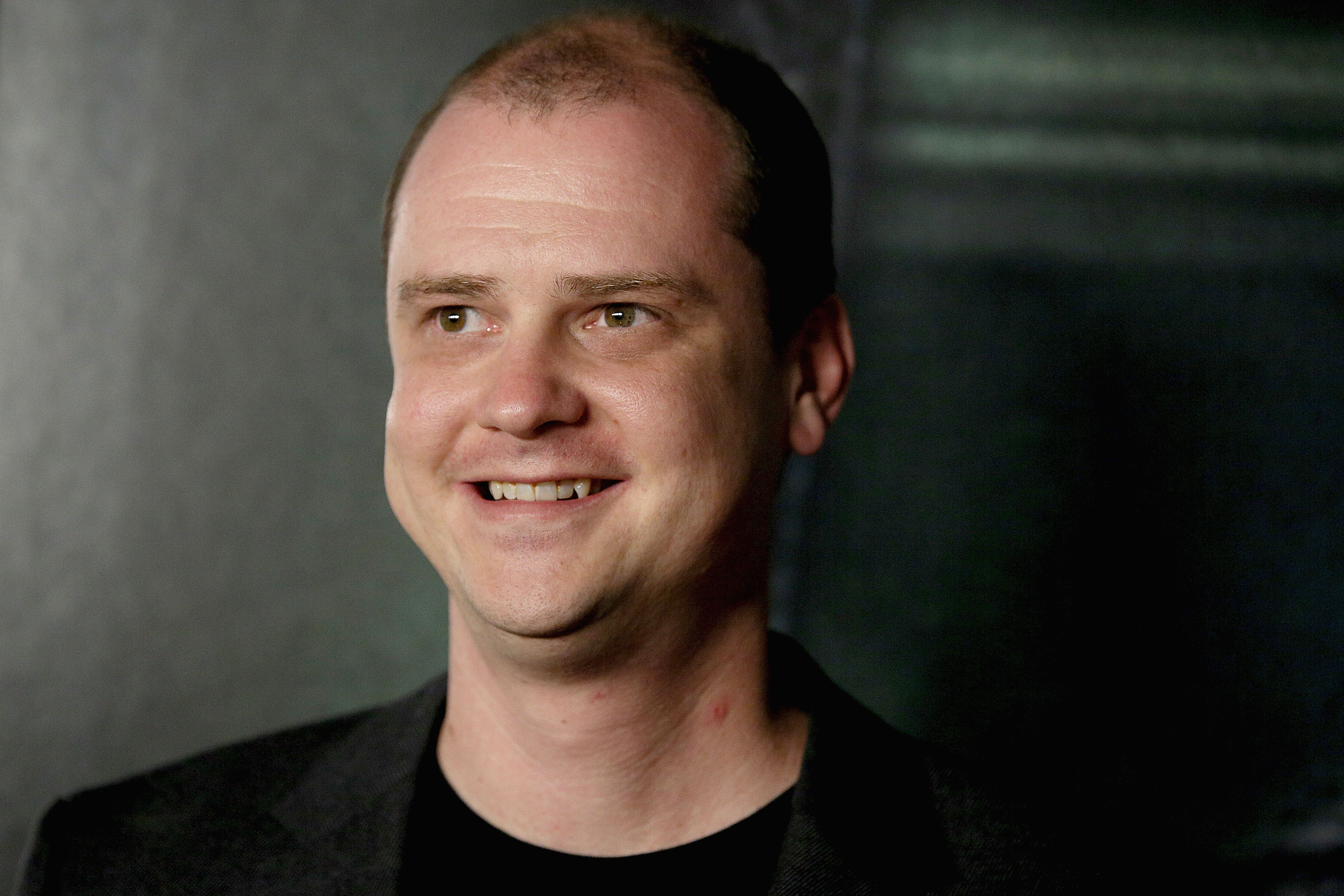 Mike Flanagan
'The Haunting of Hill House'
By Judann Pollack
Mike Flanagan knows horror, having directed Stephen King's film "Gerald's Game" and recently wrapping up the author's "Doctor Sleep." But his Netflix series "The Haunting of Hill House," which he created and directs, takes the genre to a new level, seamlessly blending terror with an engrossing family drama.
Flanagan's 10-episode first season, built around the classic Shirley Jackson book of the same name, follows the Crain family, whose personal nightmares are just as terrifying as the ones that surround them at Hill House. Since its October release, the series has captured the public's imagination with its hidden ghosts, Easter eggs and fan theories about its underlying meanings.
One plot twist that hasn't been revealed: whether there will be a second season.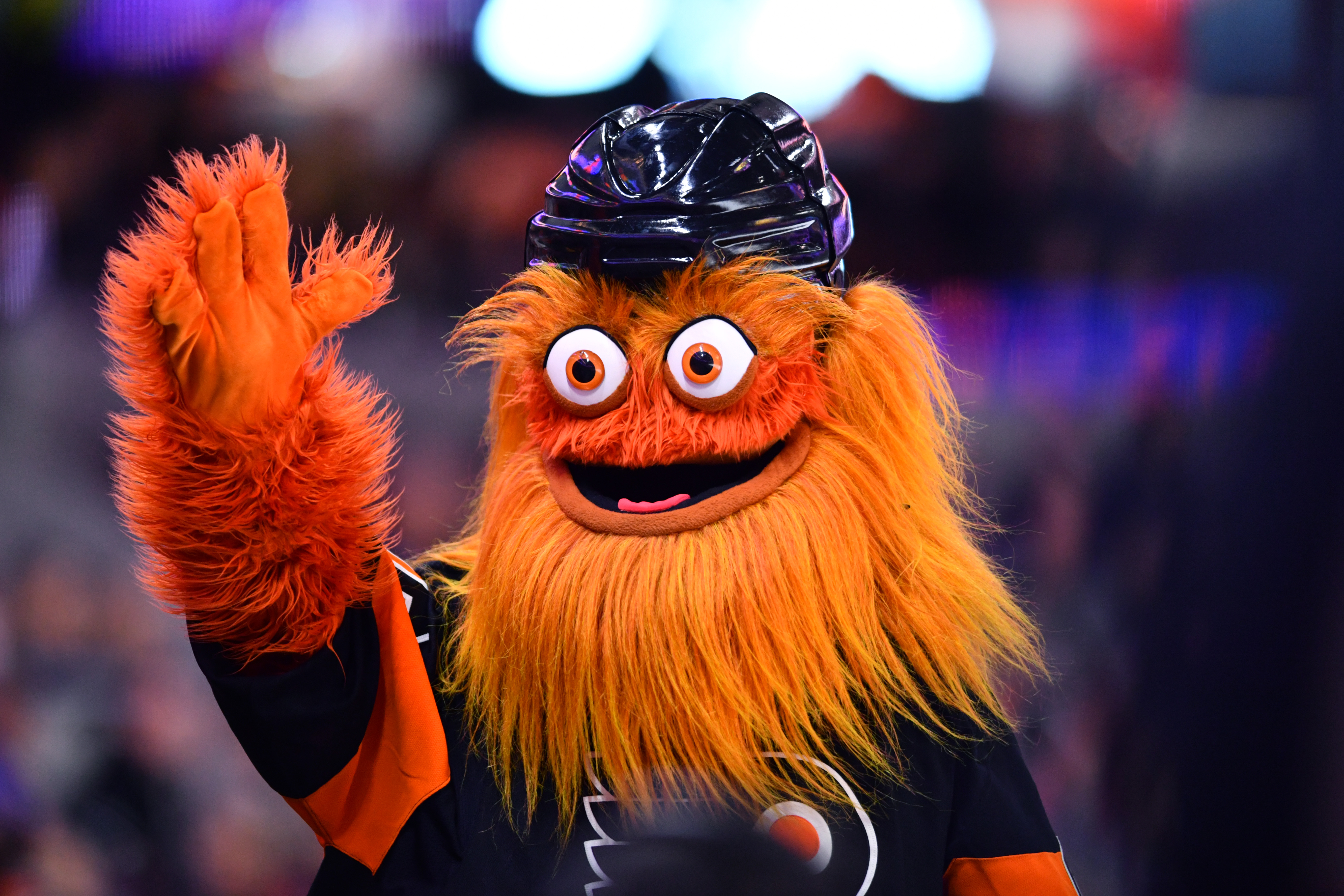 Gritty
Philadelphia Flyers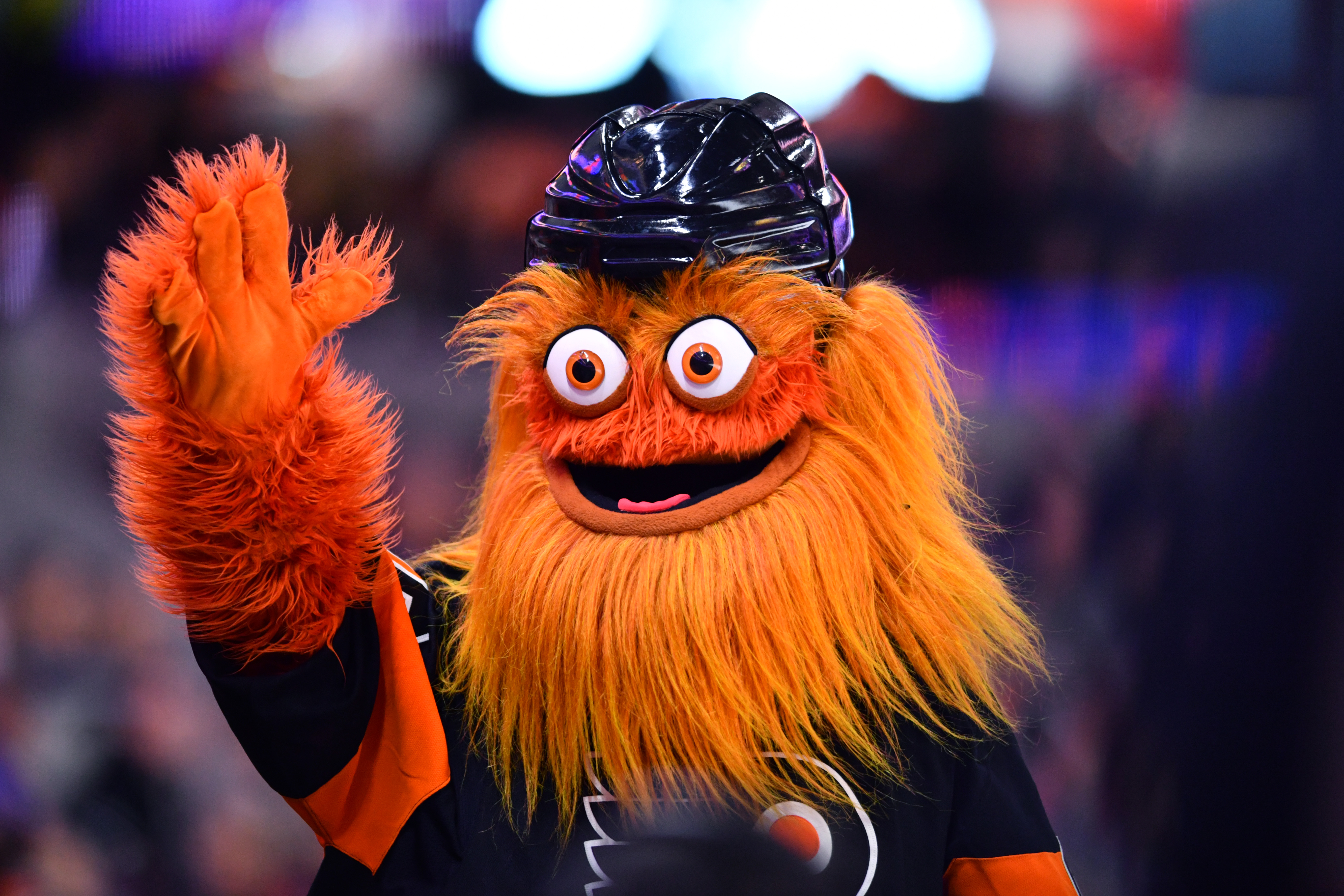 Gritty
Philadelphia Flyers
By Anthony Crupi
What happens when the living embodiment of Philadelphia's mantra ("No one likes us, we don't care") becomes so instantly beloved that outsiders claim him as their own? It's not been three months since we were first introduced to the googly-eyed, Grimace-shaped charms of Gritty, and what began as a campaign to get families into the seats at Flyers game has already spilled over the NHL team's attendance-goosing ambitions.
An agent of fuzzy burnt-sienna chaos, the mascot's antics have made him a sort of minor online deity, and Gritty's enthusiasts have been quick to project their most ardent beliefs onto him. Citizens in 46 states last month cast write-in votes for Gritty, and leftists have adopted him as an antifa icon. Politics aside, hundreds of twitter accounts have called for Gritty to host the Oscars. But Gritty, while bringing attention to a team with a lousy record, hasn't spurred a lift in gate receipts. Season-to-date, home attendance is down slightly compared with last year, and at the Wells Fargo Center there are often plenty of open seats for coats.
Gritty's many things—a wedding crasher, a gravy drinker, a thrasher of children, a god of mischief—but he's no miracle worker.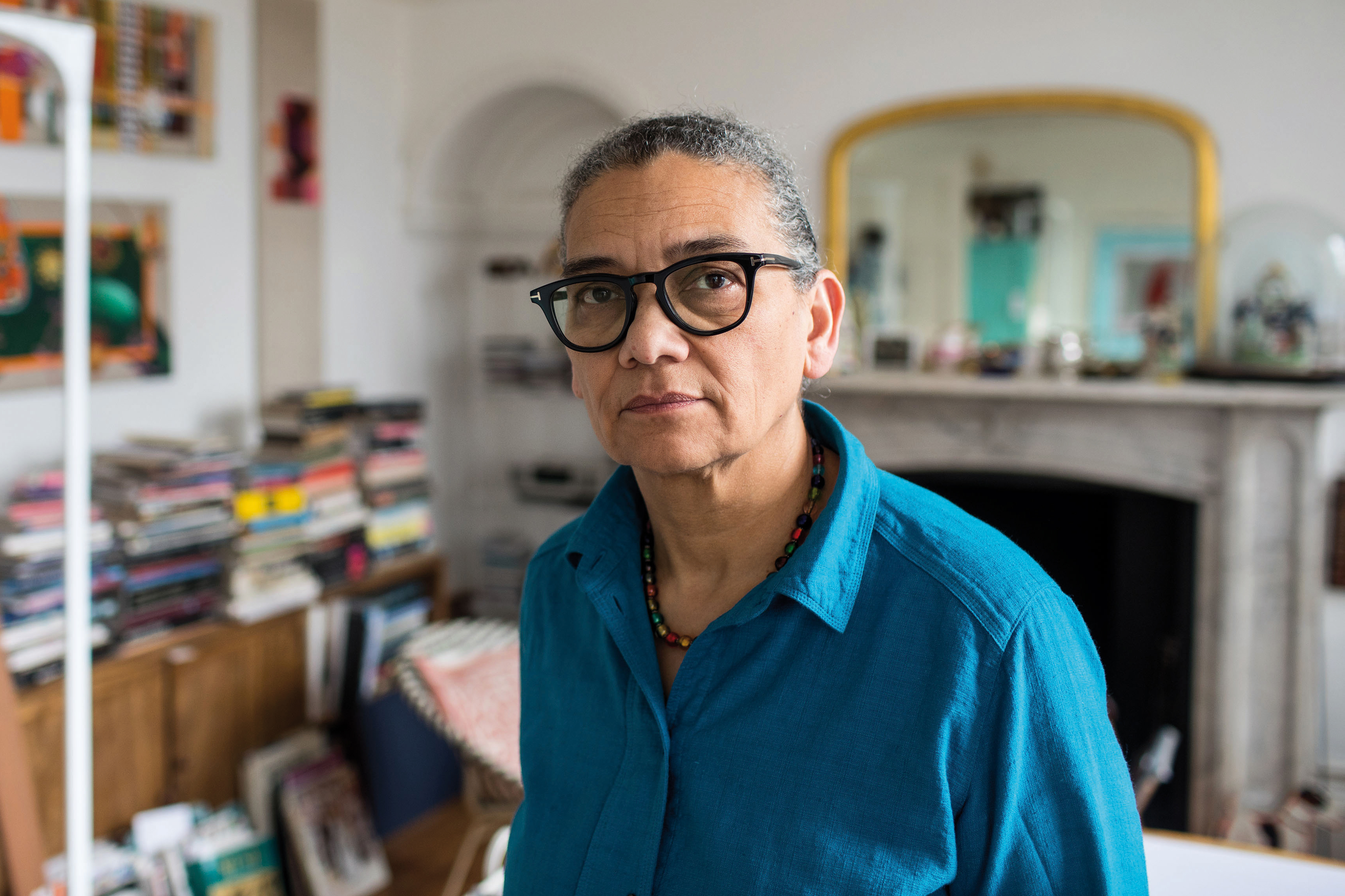 Lubaina Himid
Artist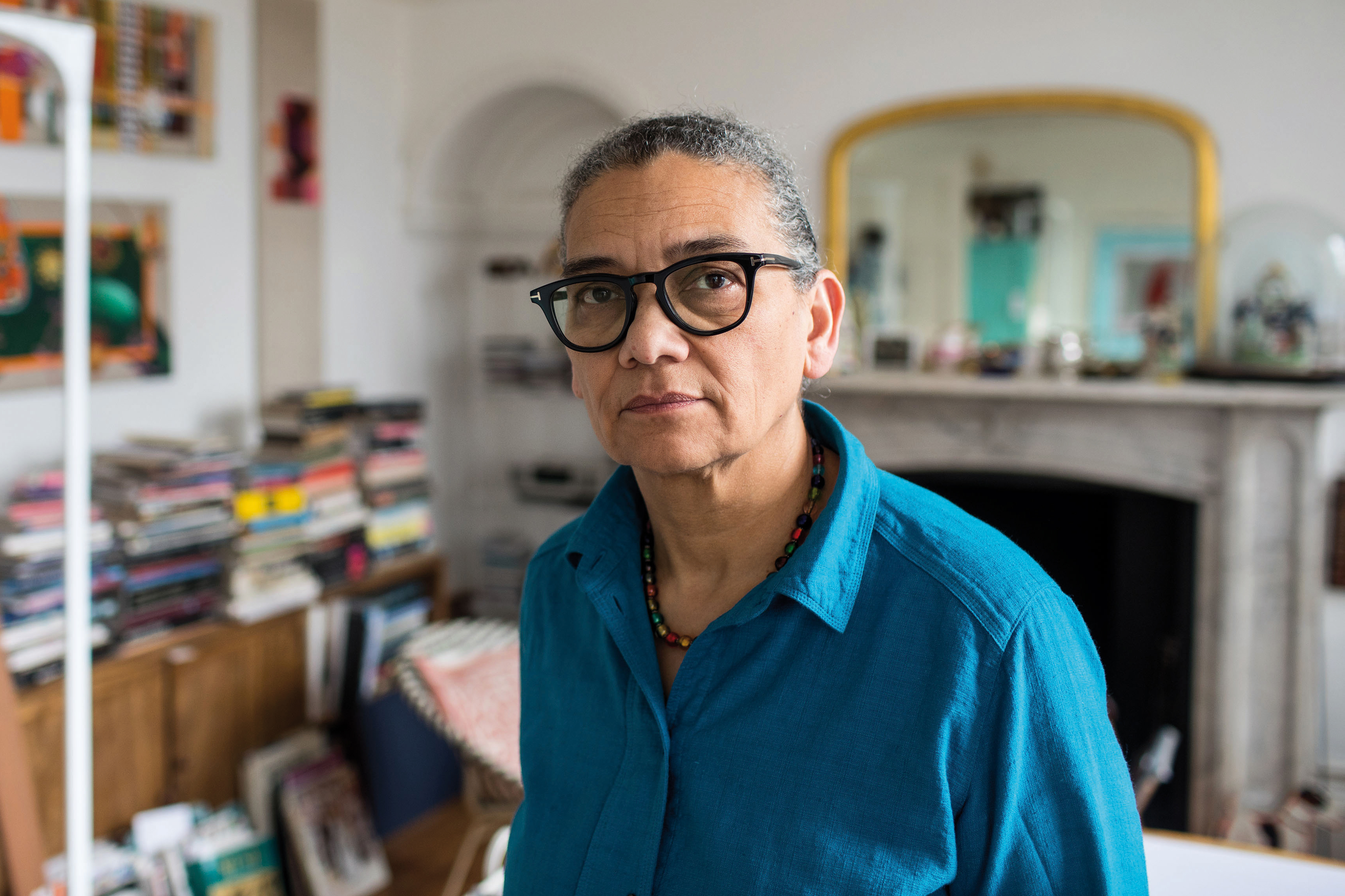 Lubaina Himid
Artist
By Erik Basil Spooner
For more than three decades, Lubaina Himid has created work that questions the popular portrayals of black people. Born in Zanzibar and raised in the U.K., she emerged in the 1980s as a member of the British black arts movement, examining attitudes about gender and race in the media, creativity and society in her bold, graphic paintings. Along with her art, her work as a curator, professor and activist for black artists made her the first black woman—and, at age 63, the oldest individual—to be awarded the Turner Prize last year.
Since 1983, one of her projects has seen her sifting through pages of U.K. newspaper The Guardian to call out the "unfortunate coincidences" that often appear in the newspaper. One recent painting took the front and back pages of the paper and laid them out together, as they would be seen when the paper is open. On the front page was Bill Cosby's sentencing for his sexual assault case; on the back, black soccer player Paul Pogba was in a story about the latest drama in his personal affairs. In the headline on Pogba, the sports desk had used the word "punished," leading Himid to ask in a video of her workshop published on The Guardian's website: "He's just a young man. He hasn't raped and abused like Cosby, so why have you got the word 'punished' on the back page?"
The project took on a new dimension last month when she was made the first artist in residence at The Guardian. And while times have changed since she began the work—she found only one picture of a black person in her first year of examining the paper—today's Guardian still had plenty of questionable portrayals for her to draw upon.
The Guardian series also involves Himid painting over the paper to highlight the black figures and, in a way, restore dignity to those she sees as unfairly represented. "I'm a painter. So I see things like a painter, and I deal with things like a painter, and I try to change things like a painter," she told the paper's journalists as they gathered for a workshop with her.
Himid is also professor of contemporary art at the University of Central Lancashire and works hard to get other black artists space on gallery and museum walls as a curator and through her own shows. She routinely requests those who wish to feature her work to also showcase the work of another, local black artist and keeps a deeply sourced roster for those who don't know of any themselves.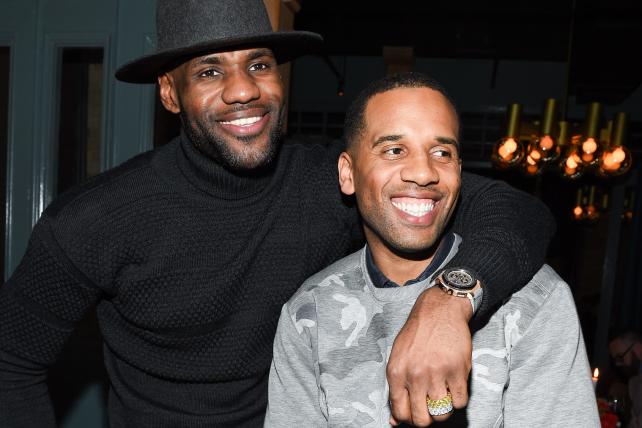 LeBron James and Maverick Carter
LRMR Ventures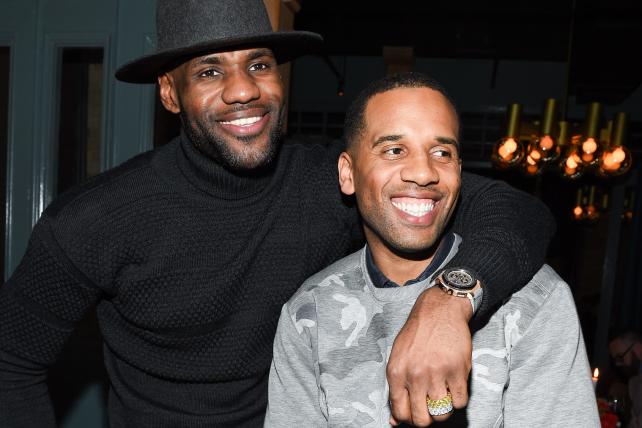 LeBron James and Maverick Carter
LRMR Ventures
By E.J. Schultz
LeBron James already has his hands full trying to turn the long-slumping Los Angeles Lakers into a playoff contender. But off the court, his business team is at the top of its game, making waves in Hollywood and beyond with a growing media, marketing and entertainment empire that's hitting its stride.
The projects are housed in LRMR Ventures and are overseen by CEO Maverick Carter, James' longtime business manager. Holdings include Uninterrupted, a multimedia company that creates unfiltered, first-person content from athletes, including branded content. This year, a series for Uber that starred ESPN's Cari Champion driving NBA stars around ("Rolling With the Champion") included a segment with Kevin Durant and James that went viral after James said that Donald Trump "really don't give a fuck about the people." That drew the now infamous "Shut up and dribble" retort from Laura Ingraham of Fox News, which led to further headlines and created more interest for the video, which ultimately drew nearly 2 million views and won a Bronze Lion at Cannes.
LRMR also has a production studio, Spring Hill Entertainment. Projects include a planned reboot of the "Space Jam" film franchise as well as a Showtime documentary examining the modern history of the NBA, brazenly named "Shut Up and Dribble." Also in the mix is The Robot Co., a 17-person marketing strategy agency in New York's Tribeca neighborhood, the clients of which include JP Morgan Chase and Coca-Cola Co.
Ad Age recently caught up with James and Carter. Our conversation has been edited.
Tell us how Uninterrupted got started.
LeBron James: Me and Maverick were sitting on a plane a couple years ago and we were just talking about ways where I could get my voice out there. I got tired of what I was saying to the media being sliced and diced and turned into a sound bite. I was like, "I don't want that to happen anymore." Whatever I say, I want it to be in full detail, and for my people who follow me to know exactly what I'm talking about.
And The Robot Co.—was the goal to have it stand out in any particular ways from other agencies?
Maverick Carter: We focus on the connective tissue. We make sure that the brands and partners we work with understand and have a real feel for what is going on in the world from a culture standpoint, from a sports and entertainment lens, and how that can take shape in the form of content.
LeBron, you seem to have a knack for anticipating pop-culture trends, similar to the way you anticipate plays on the court. How do you keep an eye out for what's going to be hot?
James: I think it just comes from my intuition and my upbringing. Where I grew up, we always had to be two or three or four steps above the next person in your hood because it was just that way of living. I've taken that to the business side of things and it's worked well. We've been able to just be in front of things a lot earlier than a lot of people.
Maverick, what other strengths do you see LeBron bring to the business side?
Carter: He has the uncanny ability to believe in people and empower them when no one even knows who they are or what they're capable of, including myself. We made a documentary called "More Than a Game" with a filmmaker who had never made anything, straight out of college.
Let's talk about what happened back in 2010, when LeBron used "The Decision" [a TV special on ESPN] to announce he was leaving the Cleveland Cavaliers to join the Miami Heat. It pretty much backfired—a lot of Cleveland fans were upset. What did you guys learn from that?
Carter: When you're doing business and putting things out in the world, there's three specific perceptions: There's the public perception, there's the media's perception, there's the consumer perception. You have to pay attention to them all, but you can't make any decisions off of any particular one of those.
Which of those perceptions had you misread?
Carter: We didn't misread any of them. We just learned that they exist. If you put something out in the world and consumers don't love it right away, it doesn't mean you should stop, it means maybe you should tweak it or change it.
You clearly went about it a different way when LeBron signed with the Lakers.
Carter: Yeah, but he switched teams before that when he went back to Cleveland and we did it the same way [as we did in "The Decision"] with a different medium. [James announced his return to Cleveland via a first-person story that ran in Sports Illustrated in 2014.]
LeBron, you're willing to take a stand even when doing branded content, like the Uber series. In general, do you think that's risky?
James: I am who I am and I believe that the people who follow me, the ones who are true to me, understand who I am. They know I speak from a place of pure passion.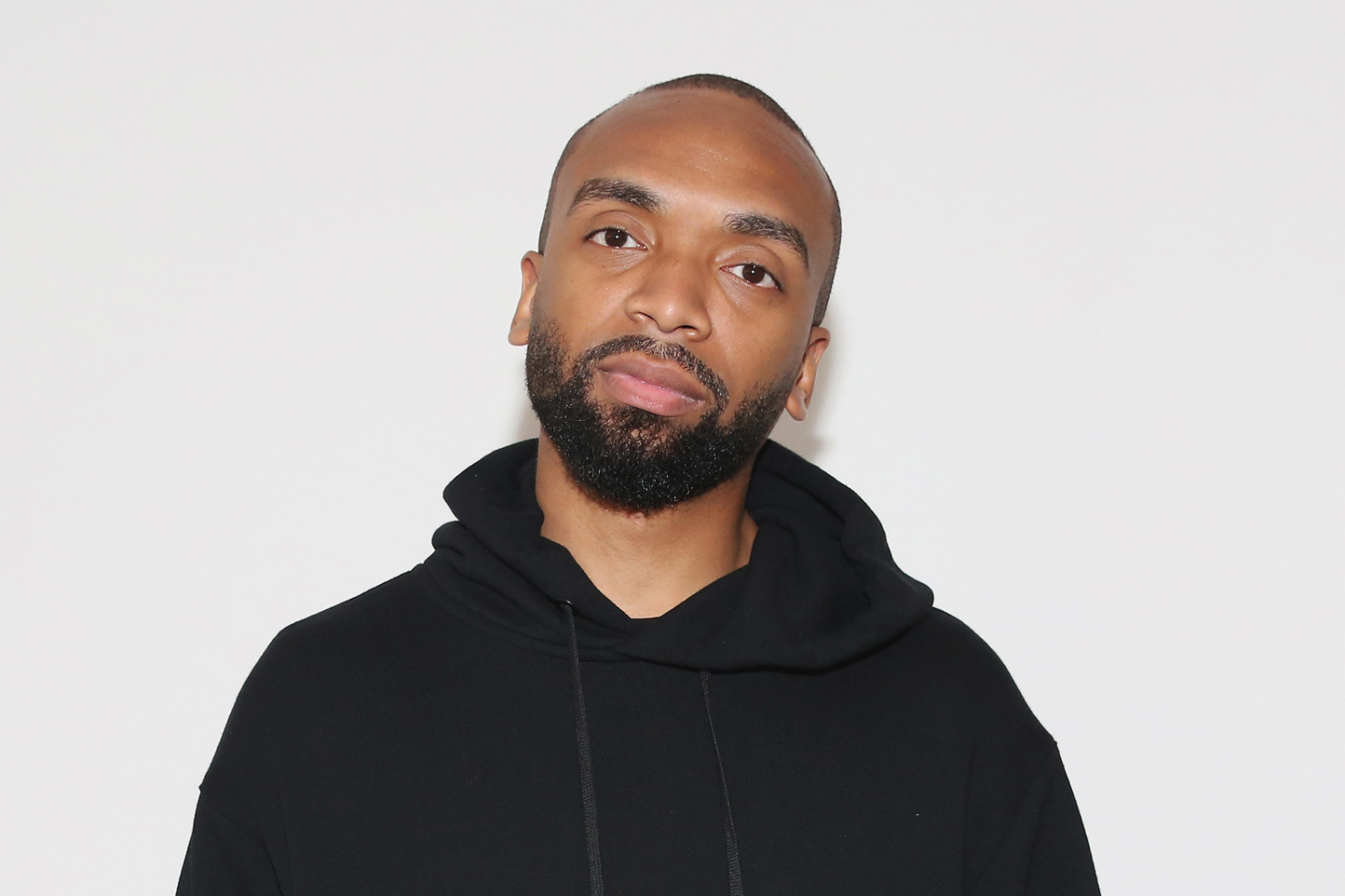 Kerby Jean-Raymond
Pyer Moss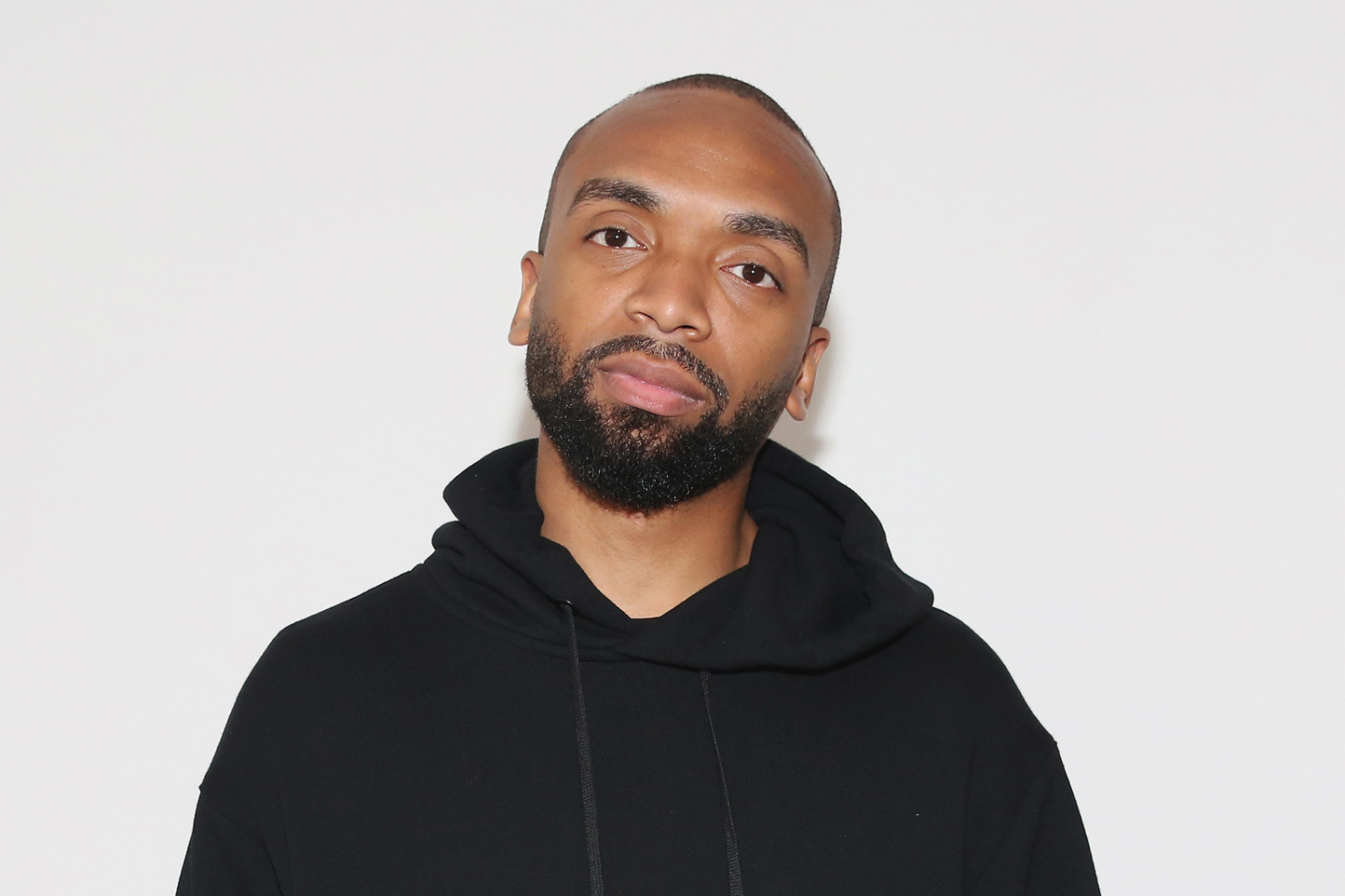 Kerby Jean-Raymond
Pyer Moss
By Adrianne Pasquarelli
Haitian-American designer Kerby Jean-Raymond recently told Footwear News that he was drawn to Reebok, which he collaborated with on an award-winning sneaker line, because the brand gave him the flexibility to do what he wanted.
"A lot of people wanted to keep me in a box," he said.
And boxed up is not where Jean-Raymond, who founded fashion label Pyer Moss in 2013 and has become known for his activism, should be. Three years ago, he created a Black Lives Matter collaboration that is currently archived at the National Museum of African-American History and Culture. In November, Jean-Raymond won the prestigious Council of Fashion Designers of America/Vogue Fashion Fund award for emerging designers.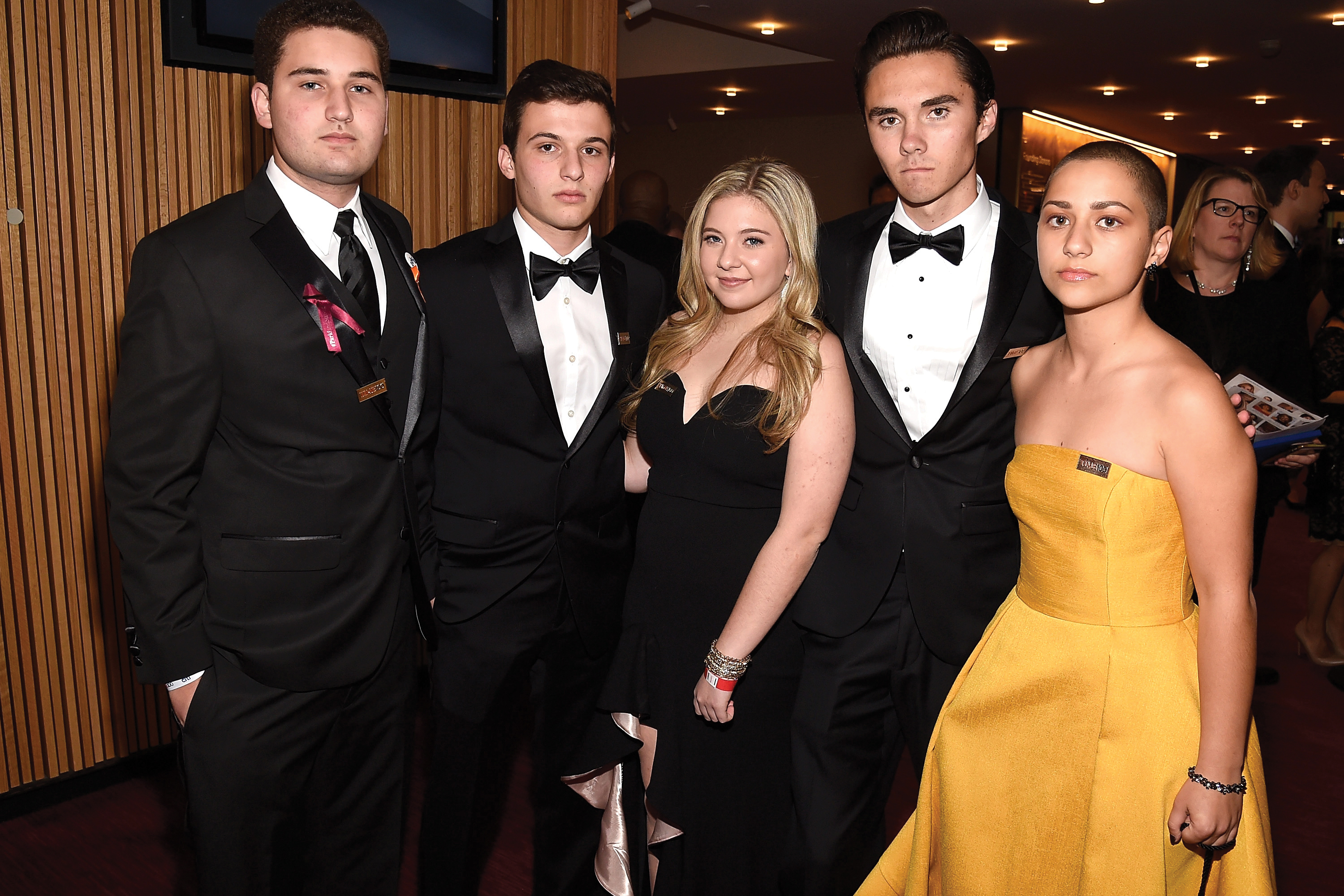 Marjory Stoneman Douglas High School Students
March for Our Lives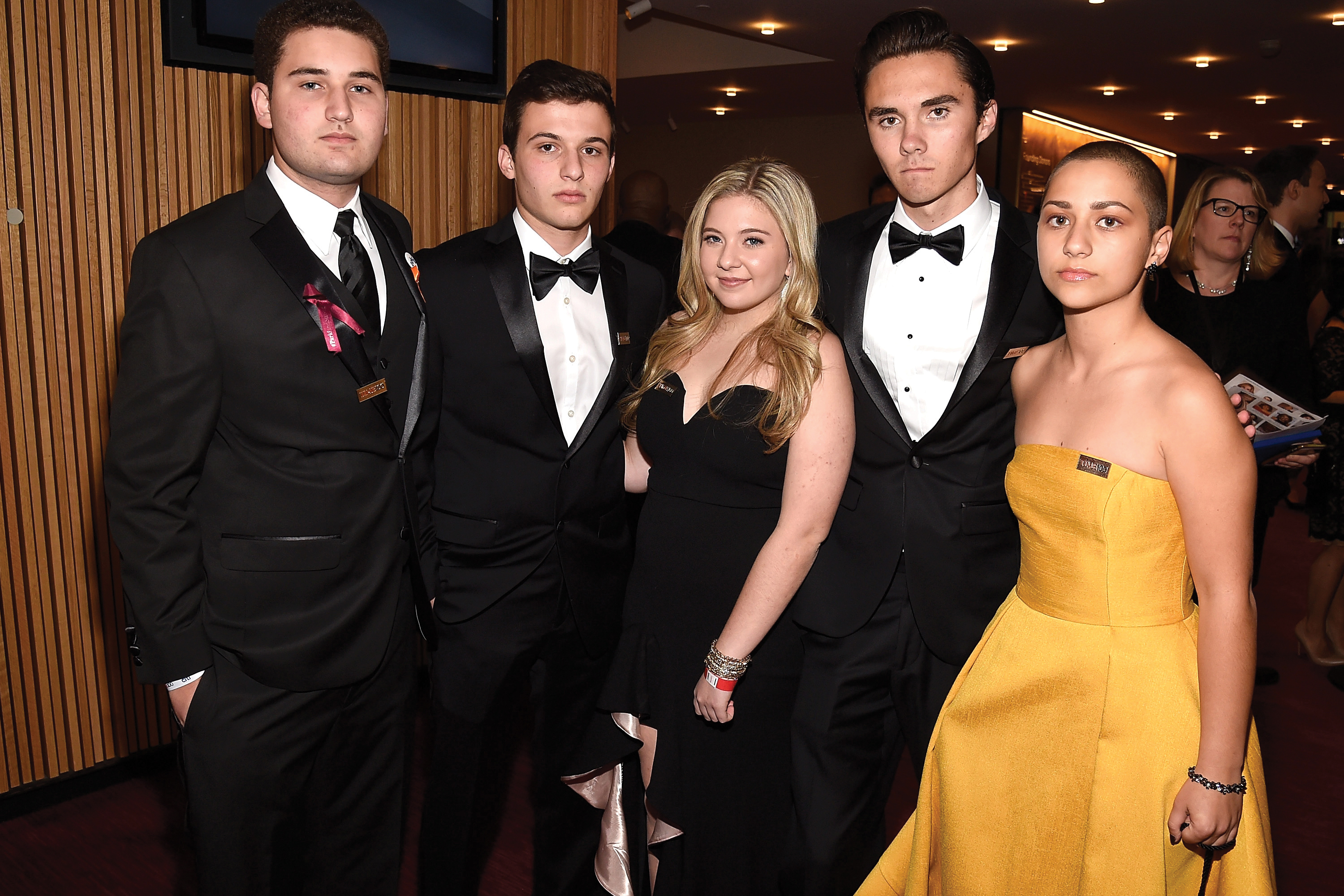 Marjory Stoneman Douglas High School Students
March for Our Lives
By Ann-Christine Diaz
This group of students from Parkland, Florida, survivors of the tragic Feb. 14 massacre that claimed the lives of 17 of their classmates at Marjory Stoneman Douglas High School, expertly leveraged social media, PR and activism to carry their message against gun violence beyond the blip of a news cycle. The March for Our Lives' 23 founders, including Alex Wind, Cameron Kasky, Jaclyn Corin, David Hogg and Emma González, have kept the cause of gun safety at the fore, from their initial march on Washington, D.C., through the midterm elections. All the while, they've galvanized young people across the country to keep fueling the movement and inspired ad industry talents to get creative for their cause. Evidence McCann's "Price on Our Lives," which used price tags to reflect how NRA-backed politicians "valued" student lives, and the subsequent "Vote for Our Lives" video featuring Kesha and younger brother Sage Sebert.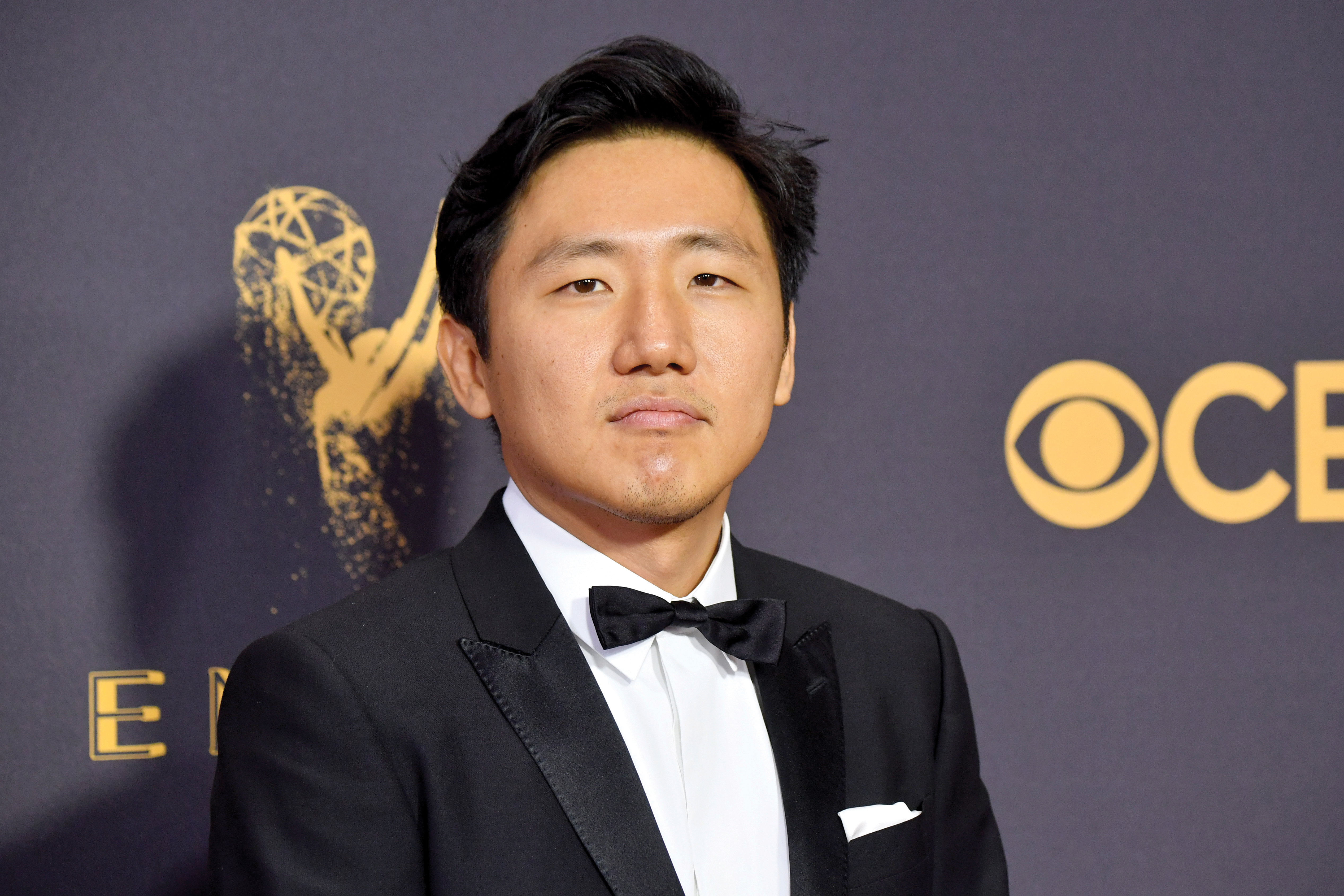 Hiro Murai
'This is America'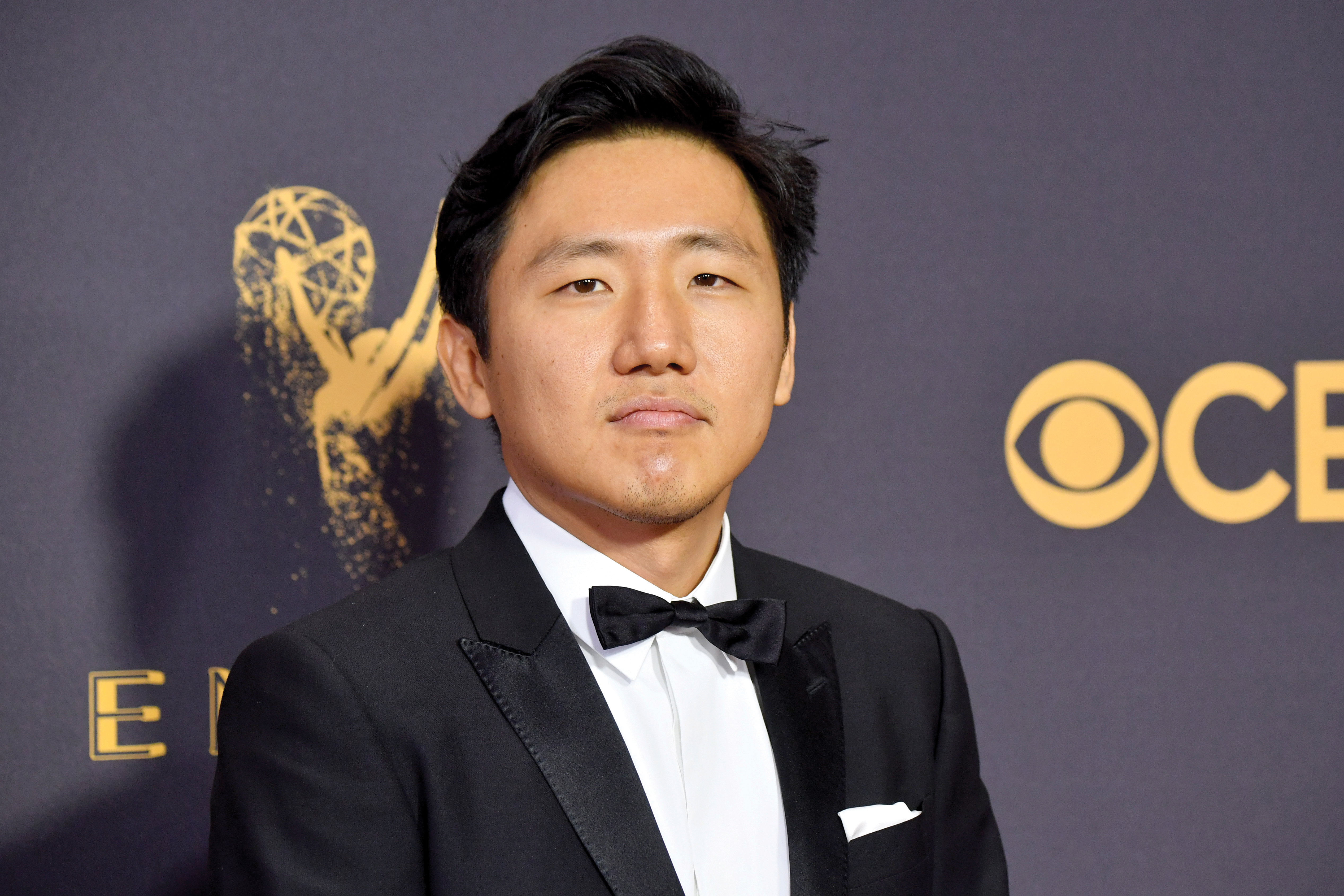 Hiro Murai
'This is America'
By Angela Doland
Director Hiro Murai is a master of surreal, ambiguous imagery that leaves questions unanswered and gets people talking. That's apparent in his work for FX's trippy "Atlanta" and in his music video for "This Is America" for Childish Gambino, aka Donald Glover, his frequent collaborator and one of our honorees last year. It's a commentary on gun violence and racism, and also a bad trip dotted with references to Jim Crow, the 2015 Charleston church massacre and the Pale Horse of the Apocalypse. The video is "a challenge and a series of questions," tweeted "Dear White People" creator Justin Simien. "Like art should be."
Murai's unsettling aesthetic is influenced by his feeling of being an outsider in America, where he moved from Japan as a 9-year-old. "Most of the time," he told GQ recently, "I'm a little bewildered or sort of feel out of place."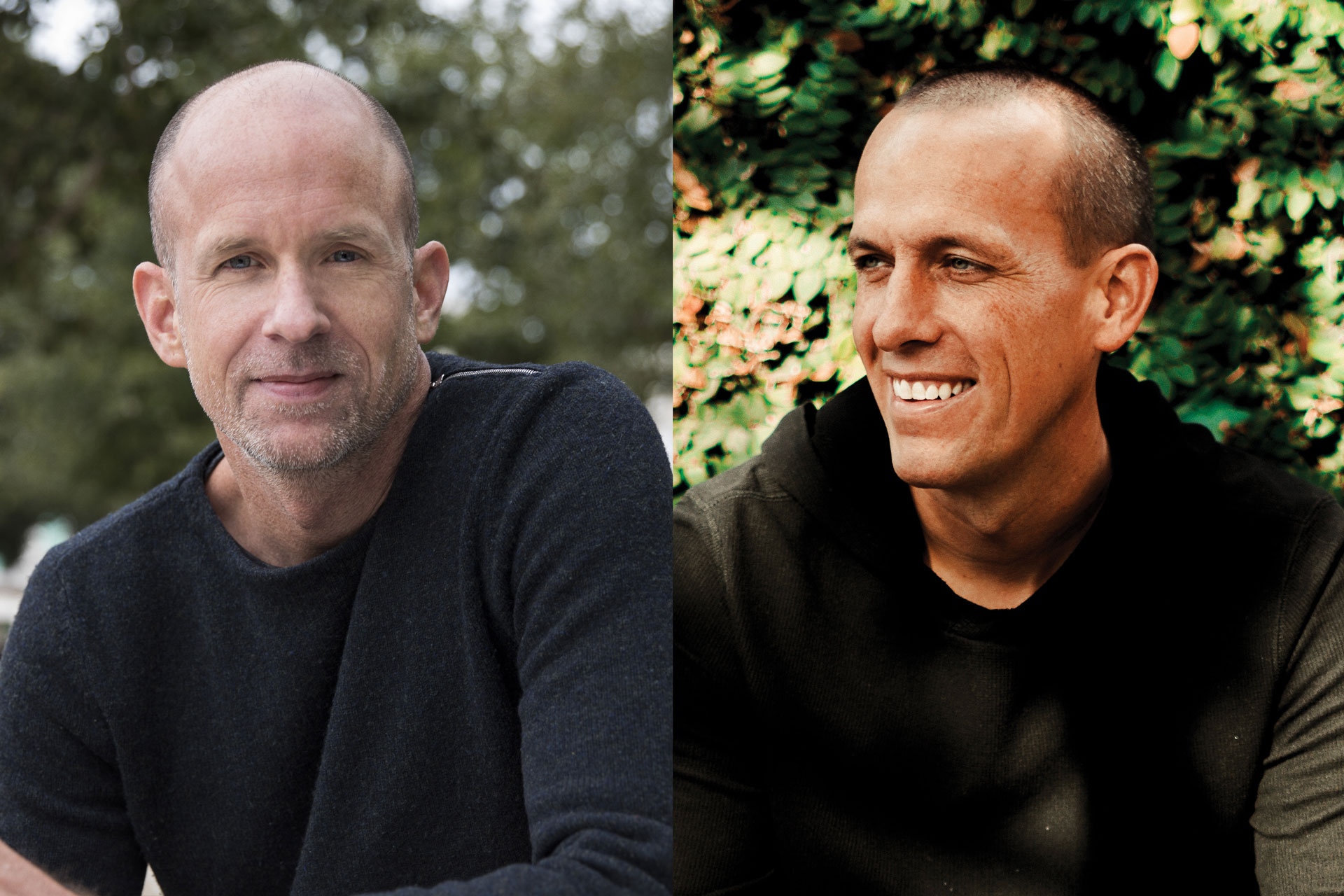 Tor Myhren and Brent Anderson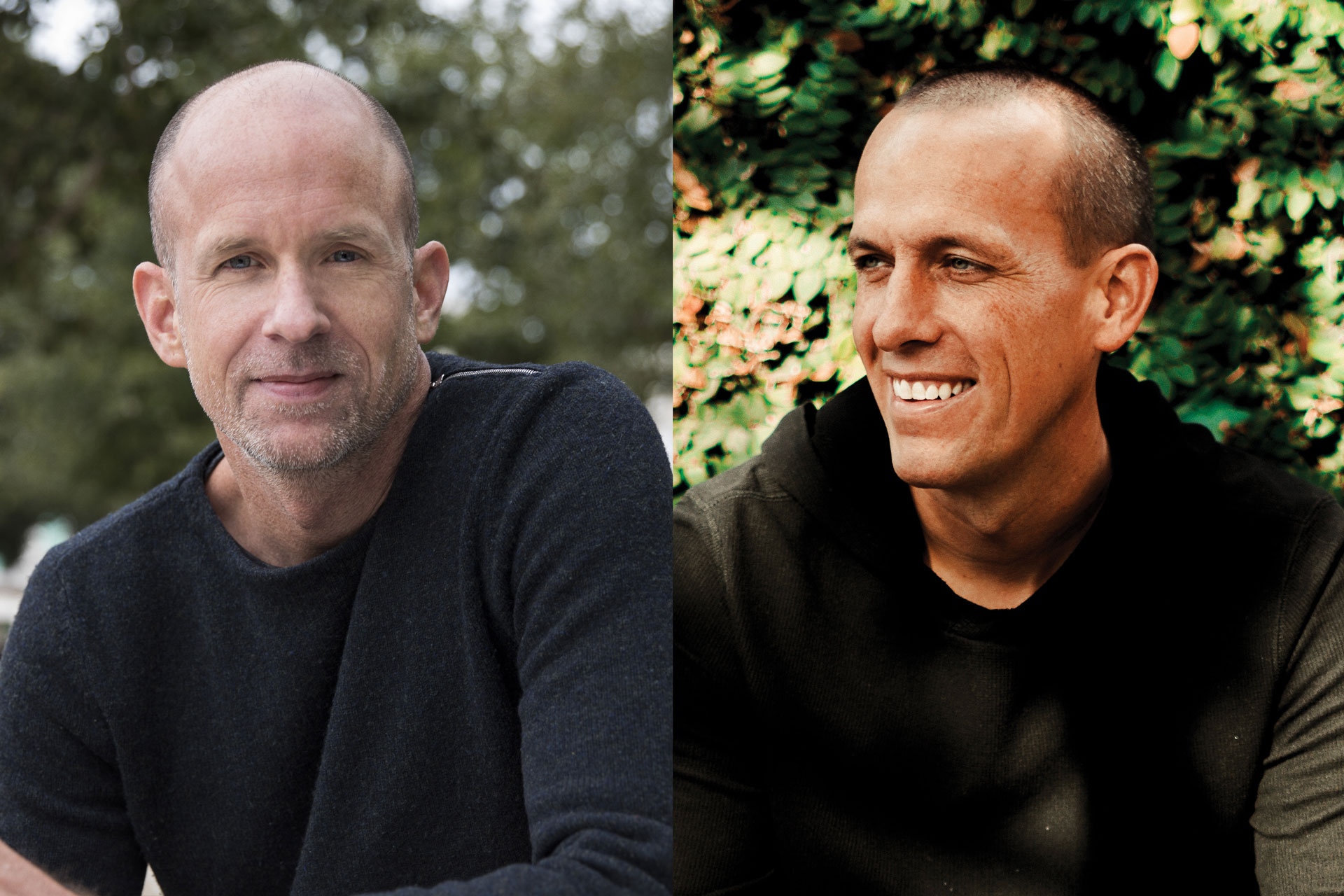 Tor Myhren and Brent Anderson
By Ann-Christine Diaz
Apple's "Welcome Home," the mesmerizing Spike Jonze-directed music video starring FKA Twigs, was a stand-out campaign that showed the brand has yet to lose its marketing mojo. Twigs starred as an exhausted office worker whose world opens up into a brilliant wonderland once she summons her HomePod to kick out the tunes, and the work won its team a Lions Grand Prix this year at Cannes.
The spot was just one of the expertly crafted works conceived under the creative leadership of Tor Myhren, Apple's VP of marketing communications, and Brent Anderson, global chief creative officer of TBWA/Media Arts Lab. Other notable campaigns under their watch this year include "Three Minutes," an evocative short film for the Chinese market about a mother whose job keeps her away from her son during New Year's (shot entirely on the iPhone X by director Peter Chan); "Behind the Mac," depicting creators both unknown and famous on their Apple computers; and the singing Animoji ads.
We spoke with Anderson about the work and his process. Our conversation has been edited.
What's the biggest challenge you face working on Apple?
It's a masterclass in the power of simplicity and reduction. "Simple" is the hardest thing to do. Each time we're able to distill our work and our expression to its essence ... we inevitably get to the creative expression that's right for the brand.
Does Tor push you creatively?
Tor has challenged Media Arts Lab, saying, "If you bring me brave ideas, we'll make them." And he has remained true to his word. That's a rare, demanding, inspiring mandate from a client partner to an agency. It challenges us to really push ourselves and think outside the ad box.
What's the key to a successful creative collaboration, whether it's with a client, a director or your team?
I think success rests on candid discourse and mutual trust around an idea that everyone is deeply excited about and motivated by. We really try to avoid "selling" anything to clients or directors. They can feel it when that happens, and we can feel it too. Rather, all approach the creative process from a place of substance with a clear perspective and individual conviction that we can then openly debate. That was the process with Spike Jonze on "Welcome Home," the film that launched the HomePod earlier this year. It always feels like the more genuine path.
How would you describe what creativity is?
It starts with believing you have something within you that's worth sharing—a point of view and perspective that's unique and valuable. We need to first allow ourselves to feel something and let that form a perspective within us. Then, we begin to craft and create something that's a tangible reflection of that perspective. This is when we begin to create things that make a contribution to the world. That's the story of Sophia in the "Share Your Gifts" holiday campaign [an animated holiday film about a young woman too shy to share her art with the world, who then gets help from her dog to do so].
We aspire to create work that helps inspire people to make something wonderful. We know we've done our job when people have the courage and self-belief to put themselves out there. Take the "Shot on iPhone" campaign [that features users photos]. Its evolution into the Instagram platform is a tangible manifestation of how creativity fuels creativity.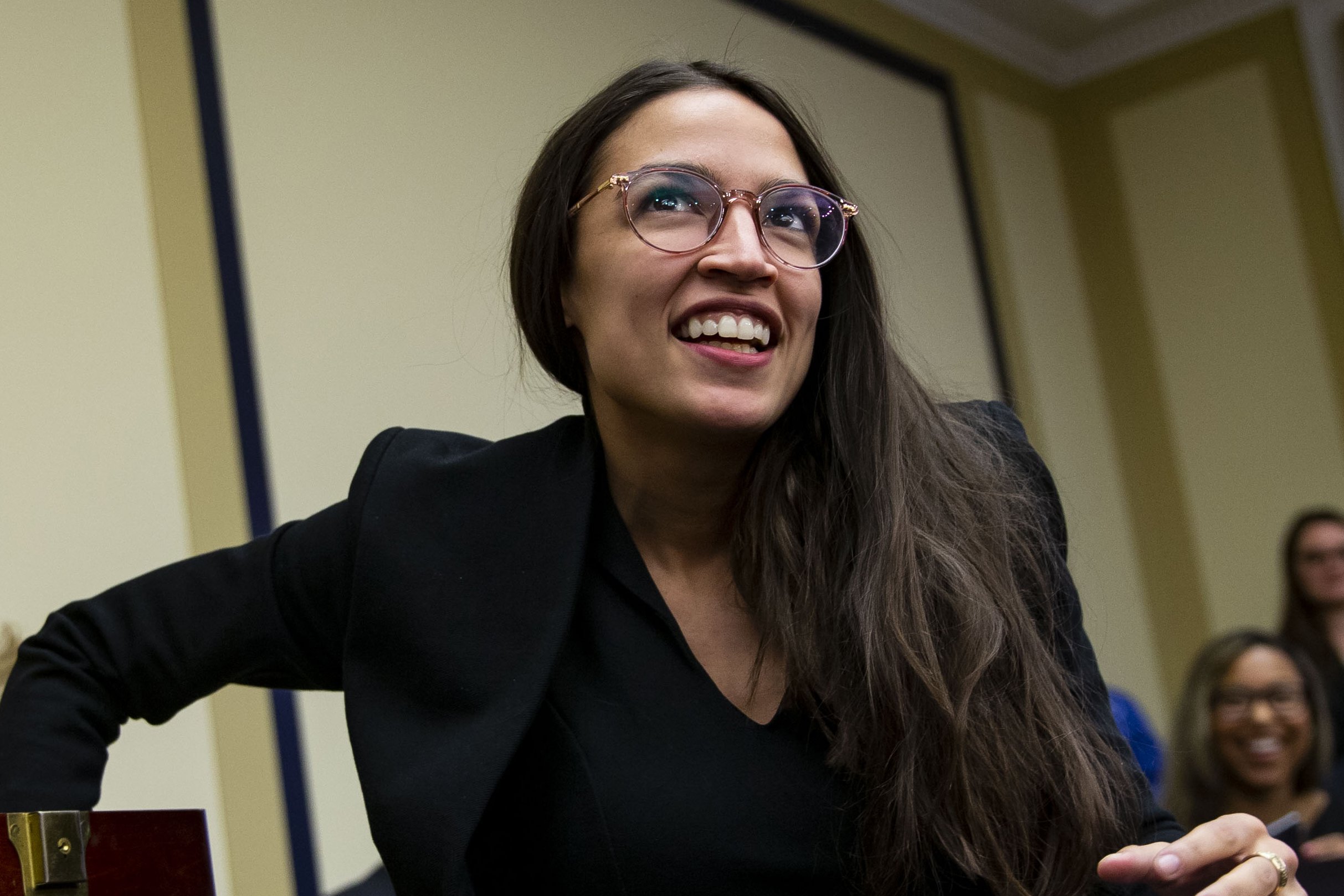 Alexandria Ocasio-Cortez
Congresswoman-elect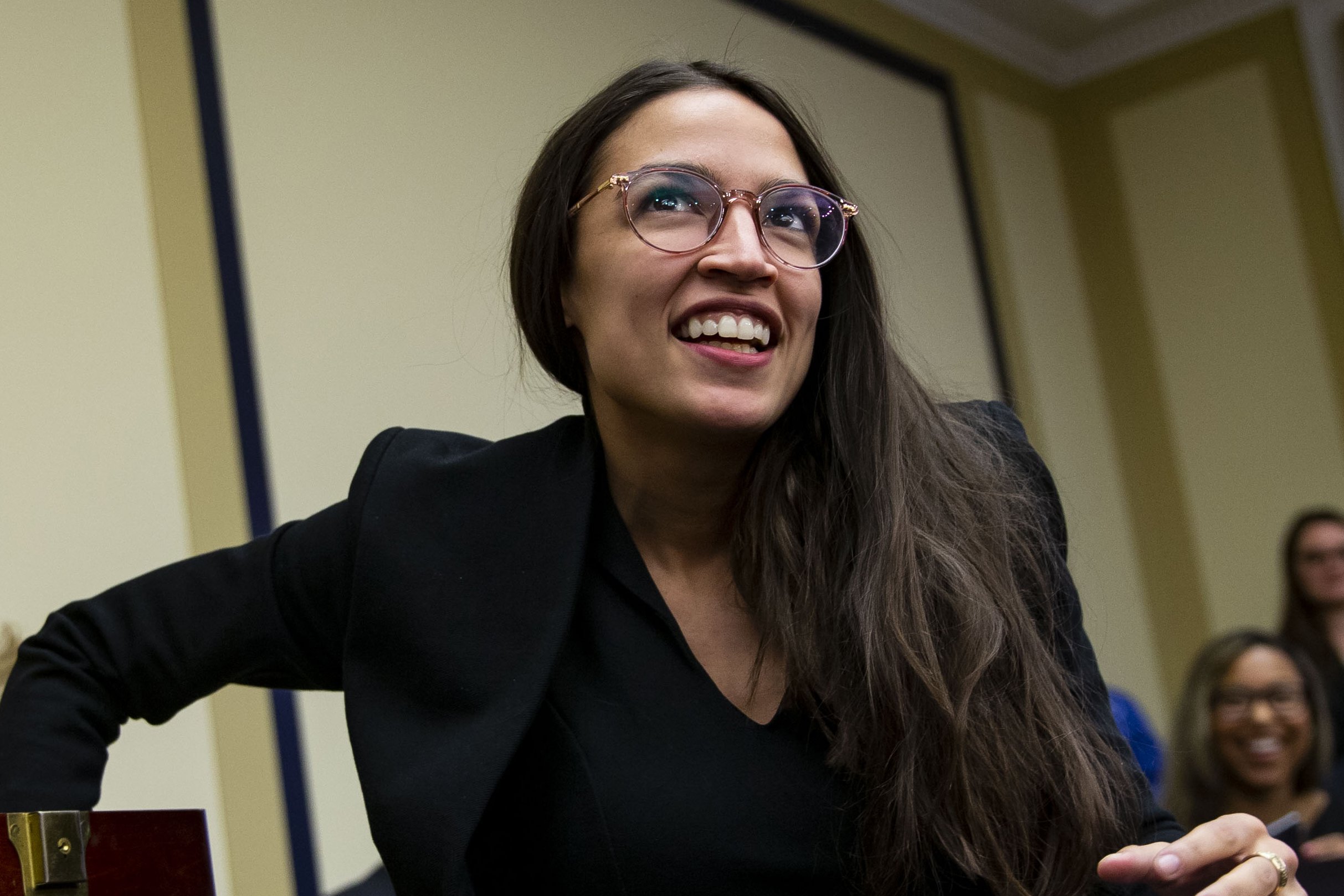 Alexandria Ocasio-Cortez
Congresswoman-elect
By Garett Sloane
The youngest woman ever elected to Congress is already a dynamic force helping to shake up the status quo in D.C.—and she has yet to be sworn in. Alexandria Ocasio-Cortez, the newly elected Democratic congresswoman for New York's 14th District, has opinions and knows how to share them. A politician to whom social media comes as naturally as television did to the Kennedys, she's a digital force with more than a million followers on Instagram, where she documents her experience with daily video stories that give a fresh, insider's perspective on the way government works. By infiltrating the establishment, Ocasio-Cortez, 29, represents a new class of lawmakers and politicians that also include Beto O'Rourke, a Democrat who lost his Senate race in Texas but still seemed to make the impossible happen, and Ilhan Omar, a Minnesotan who was one of two Muslim women elected to Congress in 2018. Washington has never been this cool.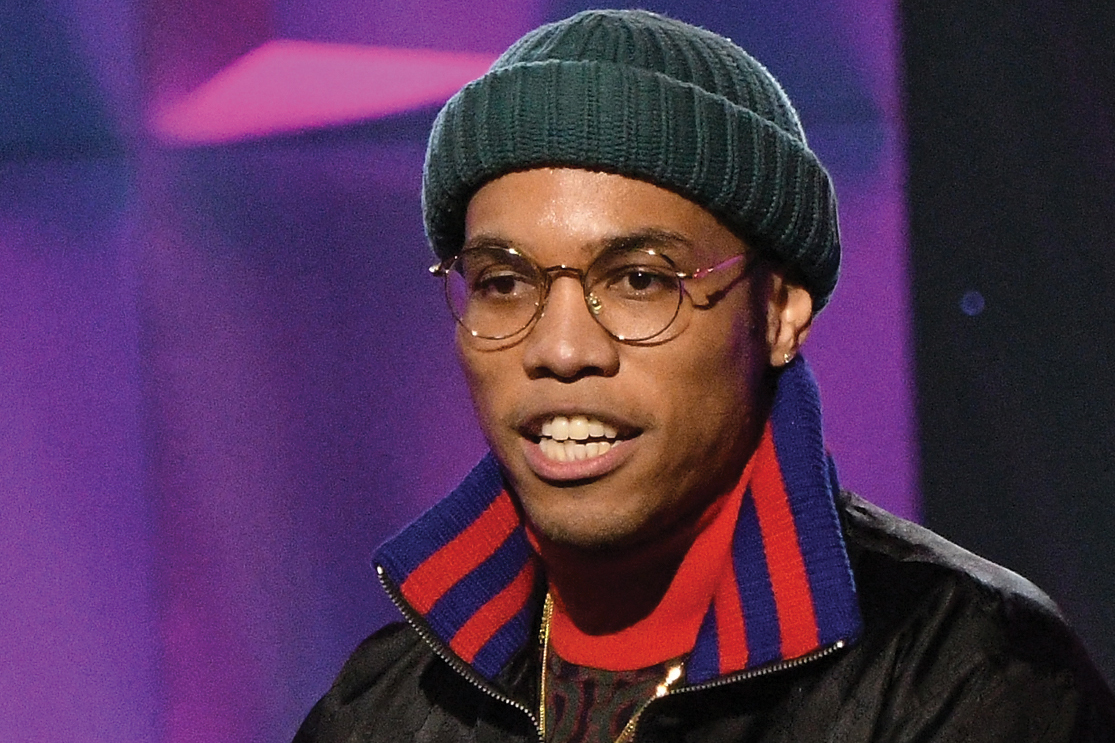 Anderson .Paak
'Oxnard'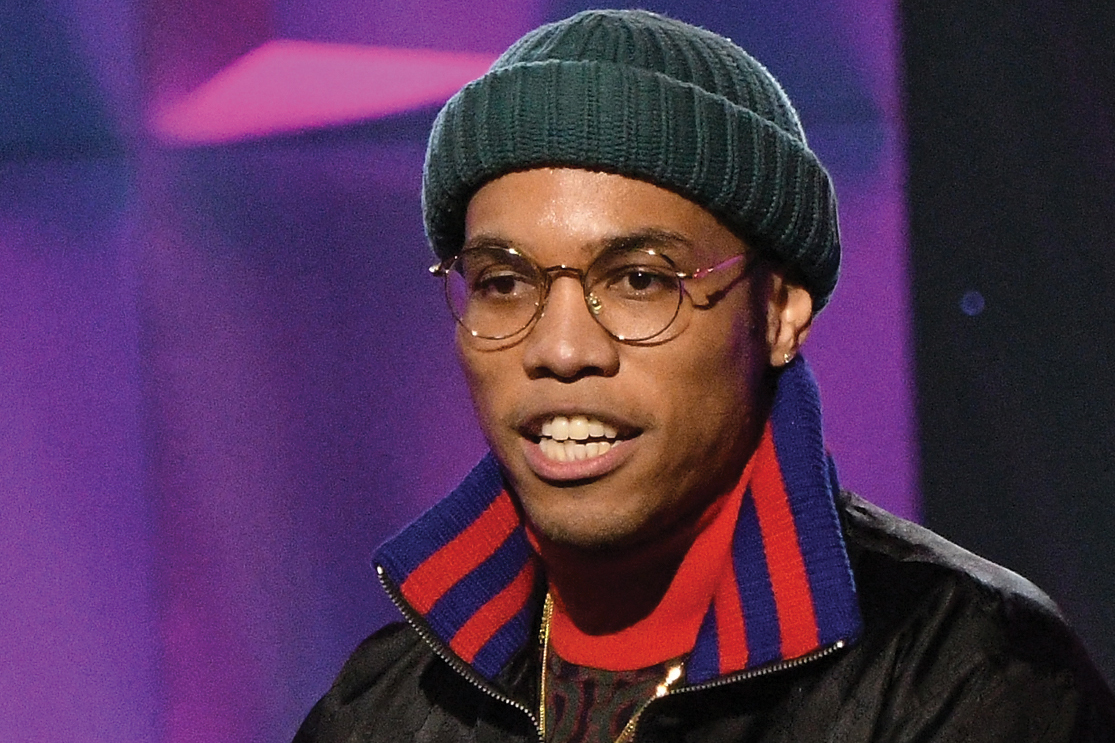 Anderson .Paak
'Oxnard'
By Brian Braiker
Earlier this month, Anderson .Paak's "Saturday Night Live" debut had him beaming his million-kilowatt smile from behind a drum set on "Tints" as he and Kendrick Lamar traded bars. "Tints," the irresistible single off his new album, "Oxnard," is a riff on fame. "I been in my bag anyway," he raps, "tryna throw a bag in the safe."
The musician, 32, was by no means predestined to be here. At 7, he saw his father attack his mother and land in jail. As recently as 2011, he found himself homeless with his wife and son after losing a job at a marijuana farm. But through it all was his music, he told NPR in a 2016 interview. And .Paak (the dot stands for "detail") is relentless: A mentorship with Dr. Dre, and a resulting appearance on his 2015 album, "Compton," thrust .Paak into the spotlight. "Are you jumping on a fad, laying in a ditch?" he rhymes. "I be stomping down demons, stomping down quick, come on."
A multi-instrumentalist, singer, rapper and producer, .Paak is both a throwback and a premonition—equal parts Baptist church, '70s soul and West Coast rap. Awash in Cali funk, "Oxnard" boasts a roster of collaborators at the top of their game: J. Cole, Pusha T, Q-Tip and Dr. Dre, in addition to Lamar. And when his tour kicks off in February, .Paak should have plenty to throw in his safe. To use his words: "Yes, lawd!"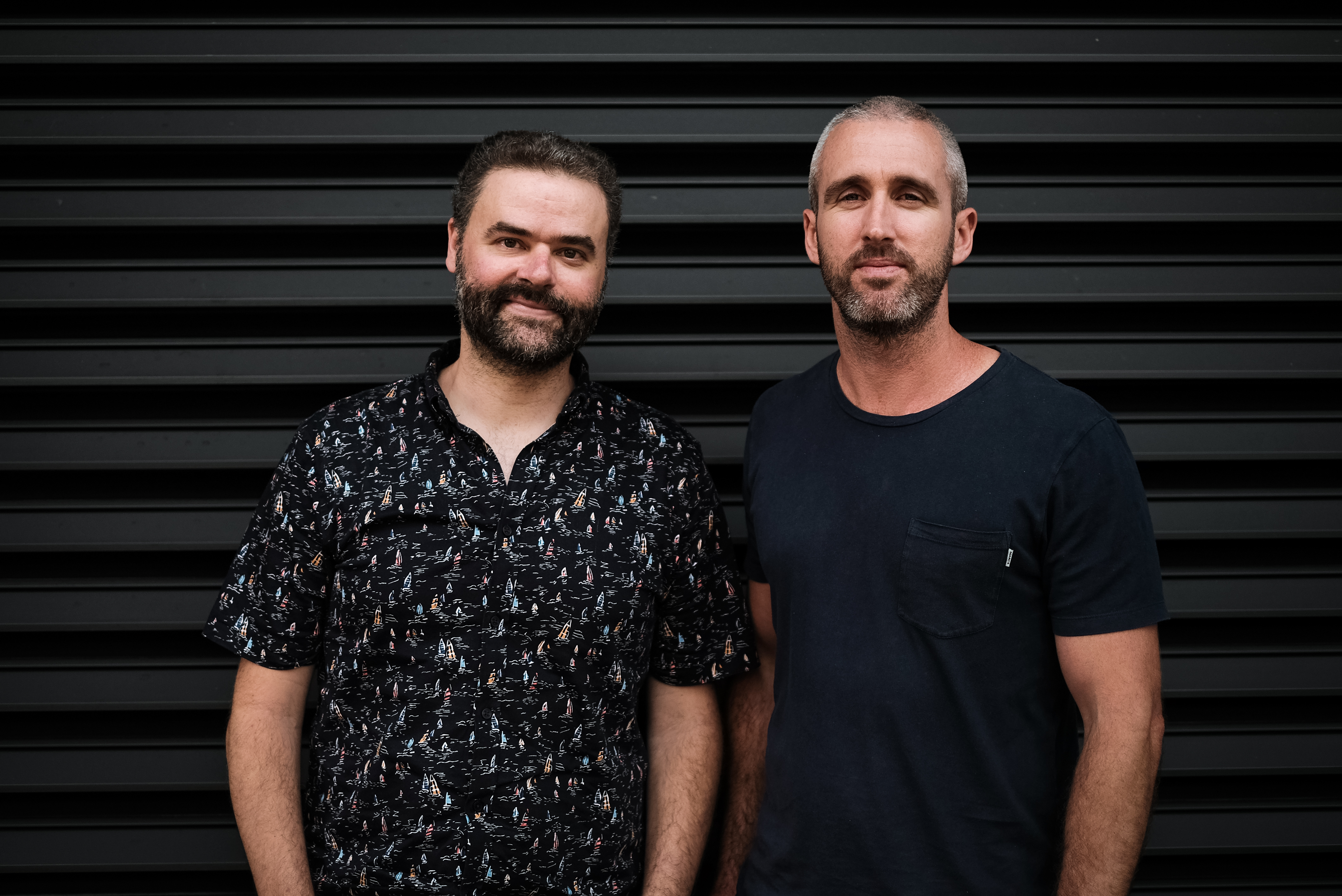 Palau Legacy Project; Seamus Higgins and Darren Cole
The Palau Pledge and Host/Havas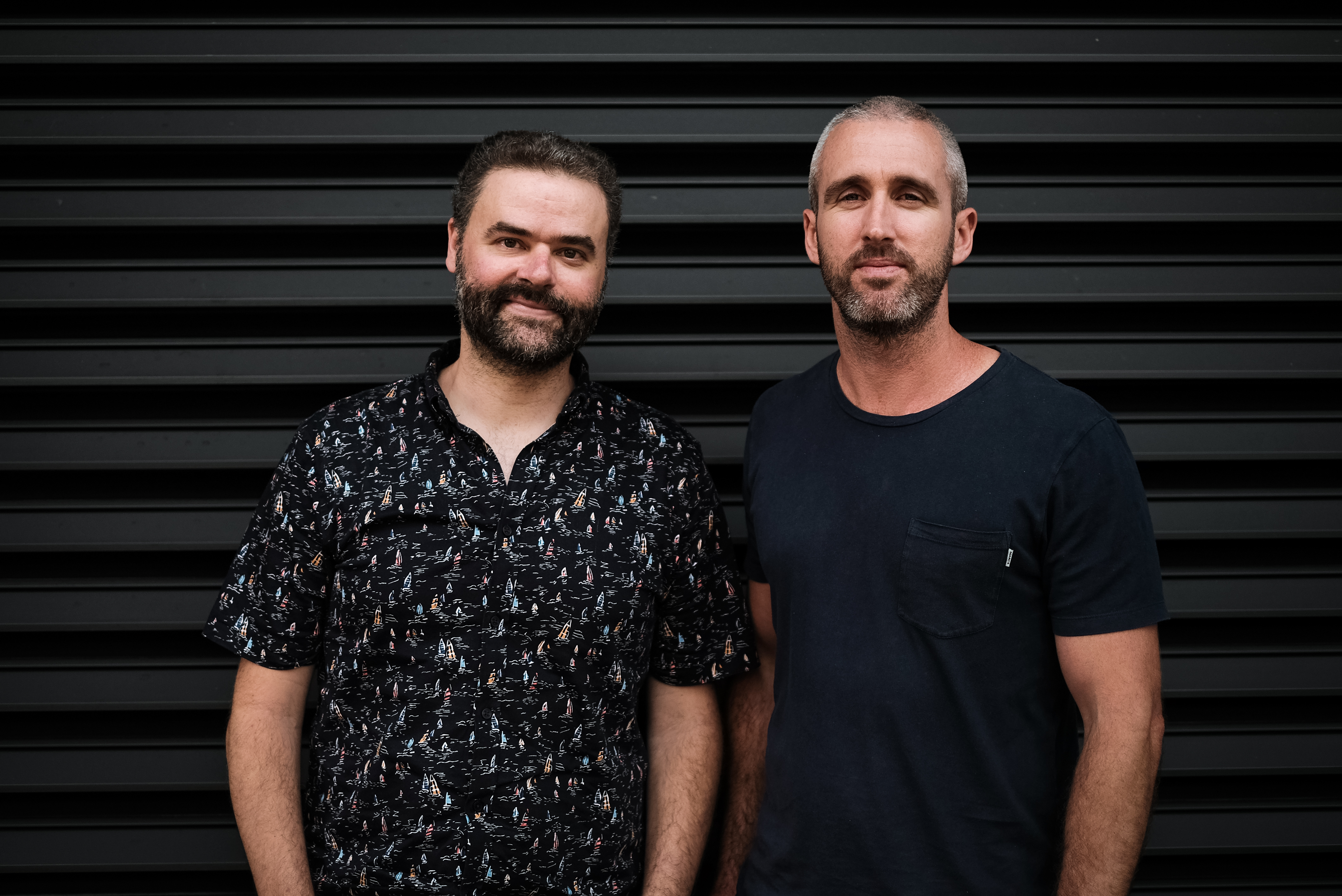 Palau Legacy Project; Seamus Higgins and Darren Cole
The Palau Pledge and Host/Havas
By Ann-Christine Diaz
Last December, the tiny nation of Palau launched the Palau Pledge, a groundbreaking eco-initiative that required visitors to promise formally to the nation's children that they'd be environmentally responsible during their stay—as marked by a stamp in their passports on entry.
The pledge was a collaboration between founders of the conservation group the Palau Legacy Project—marketing vets Laura Clarke, Nicolle Fagan, Jennifer Koskelin-Gibbons and Nanae Singeo—and agency Host/Havas, led by Executive Creative Director Seamus Higgins (r.) and Head of Design Darren Cole. The initiative was built out with expertly crafted elements, including the pledge itself, created from letters written by Palauan children, and a redesigned tourism experience that included the new entry stamp, an in-flight airline film, signage throughout the country and more. The year's most decorated campaign nabbed multiple top industry honors, including three Cannes Lions Grand Prix and a D&AD Black Pencil.
Ad Age recently caught up with Higgins and Cole. Our conversation has been edited.
Beyond the idea of the Palau Pledge itself, what were the factors that carried the campaign so far?
Seamus Higgins: I think there were two critical factors. The first is its humanity. We never lost sight of the fact that every aspect of this campaign had to be crafted to truly engage tourists and locals on a personal level. And that brings us to the second factor--the craft. It's all about the quality of the experience that we create for our audience. Strong design is crucial to that. And that's why I'm so proud to be on this list with our Head of Design Darren Cole, we've fostered a close and invaluable partnership over the last five and a half years.
What was the biggest challenge, overall, in realizing the initiative?
Higgins: To solve something that nobody else had yet, we had to do something that had never been done before. When that's your starting point, pretty much everything from that point on is a series of challenges that need to be overcome. Thankfully, in our clients, the Palau Legacy Project and the President of Palau, Tommy Remengesau, we had fearless, pioneering and very smart champions of the idea. They bought into it immediately. We then worked very closely with them to bring the right people onboard in the right way, from business, to all levels of government, from presidential decree, to it becoming law.
Do you know how much impact the campaign has had yet? You've talked about trying to bring this idea to other countries.
Higgins: Entry and exit interviews with tourists have proven that they are behaving more conscientiously. But our focus now is firmly on ensuring that it works and endures. In terms of efficacy, we're working under the guidance of the United Nations World Tourism Organization (UNWTO) to measure the social and economic impact of the Pledge in Palau. This includes working with alternate data sources to track the impact of mass tourism, such as the sales of single-use plastic bottles and using cell tower data to map the flow of visitors. The Palau Legacy Project is also working with international marine biologists, such as the Coral Reef Research Foundation to monitor the Pledge's environmental impact. If we can prove it works socially, economically and environmentally, it will make it more compelling for other nations to adopt. Excitingly, Hawaii and New Zealand have recently created their own pledges, modeled on the Palau Pledge.
To you, what is creativity?
Darren Cole: As a designer creativity is imagination, bravery, curiosity, sensitivity, craft and technology all working in perfect harmony to create groundbreaking, beautiful work. If you're lucky enough to do this with like-minded people it makes it all the better.
Higgins: Creativity is human. Take the humanity out of it and what do you have? You have tech, not innovation. You have science, not magic. You have data, not knowledge. You have telling, not storytelling. And above all, creativity is the power, and the responsibility, to create change for the better. We can do that as an industry. We can move people and mountains.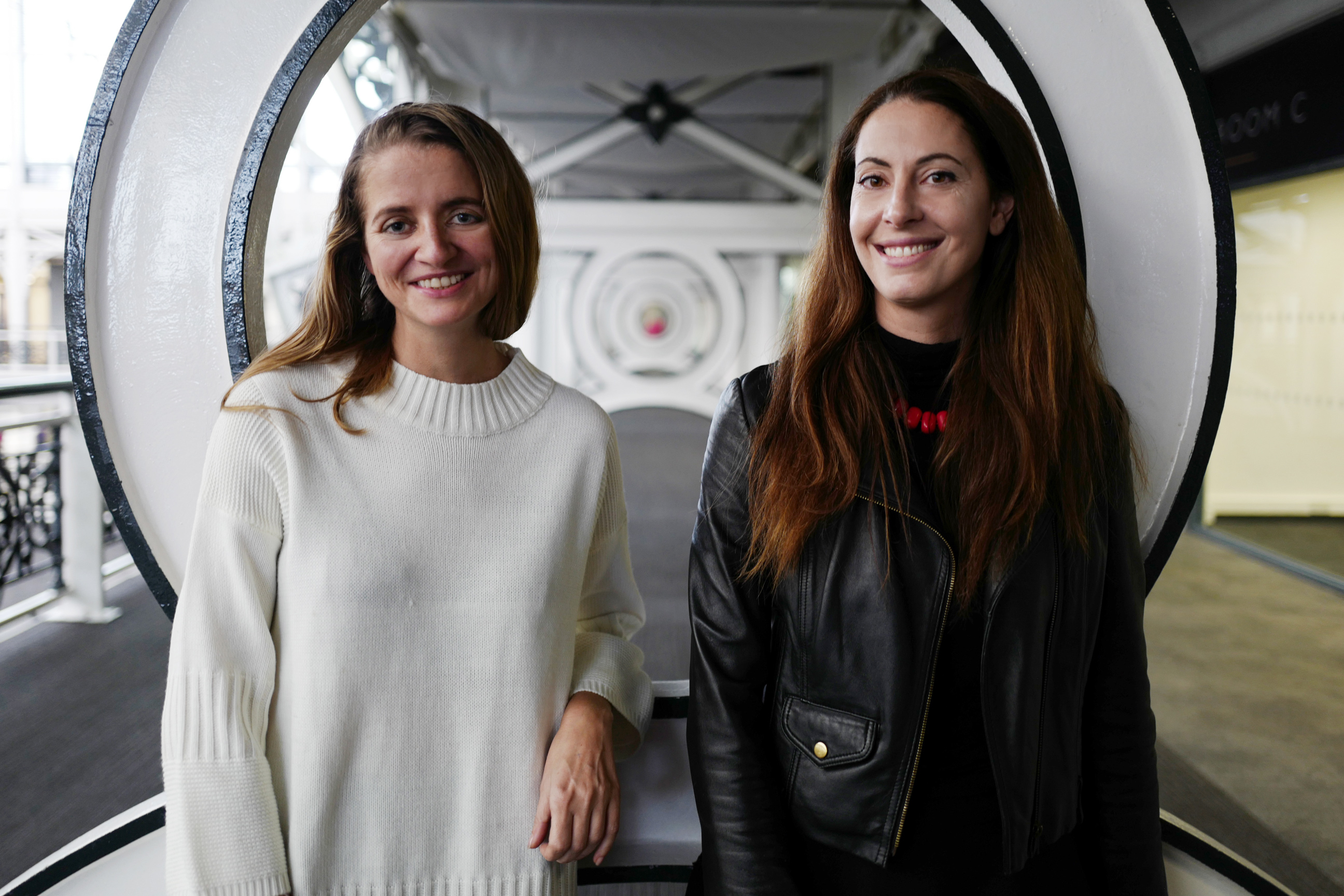 Martina Poulopati and Tanja Grubner
Essity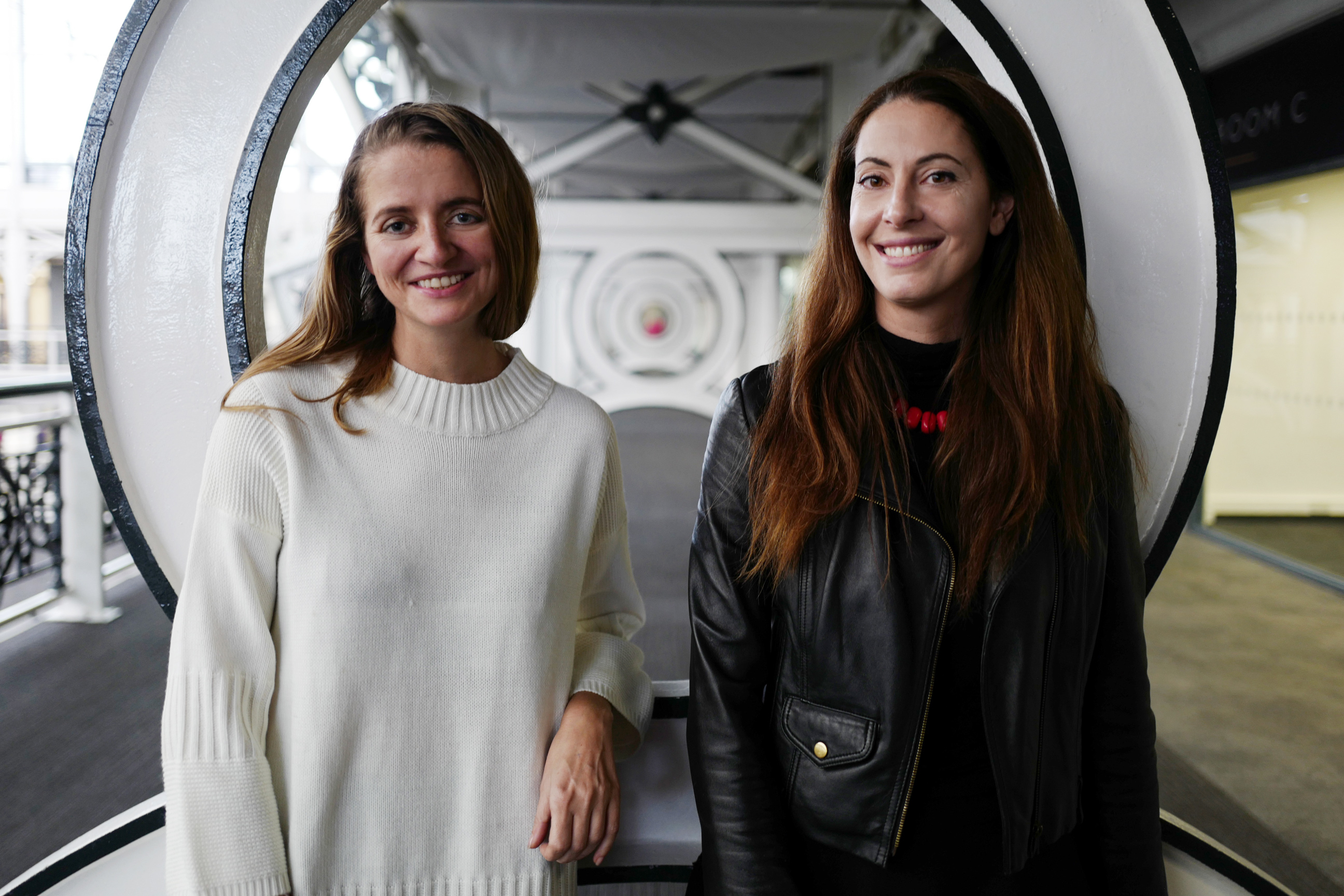 Martina Poulopati and Tanja Grubner
Essity
By Alexandra Jardine
The taboo-busting team behind Libresse's "BloodNormal" took a big chance with a different kind of fem-care campaign. Martina Poulopati and Tanja Grubner, global brand communication manager and global marketing communications director, respectively, of Libresse parent Essity, worked with AMV BBDO to depict menstruation as never before (think: images of actual blood trickling down the leg of a woman in the shower). The effort garnered buzz and a Glass Lion Grand Prix for Change at Cannes. The latest campaign for Libresse, "Viva La Vulva," celebrates female genitalia with unexpected imagery (conch shells, grapefruit), humor and a feel-good vibe.
Our conversation has been edited.
Your work for Libresse broke taboos in sanitary-product advertising. Did you have any doubts about how far you could go with it?
Martina Poulopati: It's probably the hardest thing we both ever had to do in our careers. But with insight and communications research, we continuously prove the overwhelming positive reception that our work has with women globally. And as long as they're on our side, we'll continue to keep pushing forward. It's the right thing to do.
Tanja Grubner: The driving force behind everything we do is our consumers, the millions of women around the world who purchase our products every day. We're committed to enabling them to live fearlessly.
What inspires you creatively?
Poulopati: Being surrounded by talented people who are hungry to do disruptive, creative work gets me up every morning. I want to do the best I can to support them and their ideas.
Grubner: In my case, it's creative work I see from other brands that makes a statement and has a positive impact on society and culture. That inspires me to take a strong stance with the work we do for our own brands.
Are there other taboos you'd like to address?
Grubner: Together with our colleagues from our marketing innovation and insight research community we've been researching and analyzing category taboos and stereotypes across different countries and cultures for years. And we can tell you the list of topics we could tackle is long! So absolutely, as long as there continue to be taboos and stereotypes related to our category that hold women back, you can trust that our Essity feminine-care brands will be fighting against them.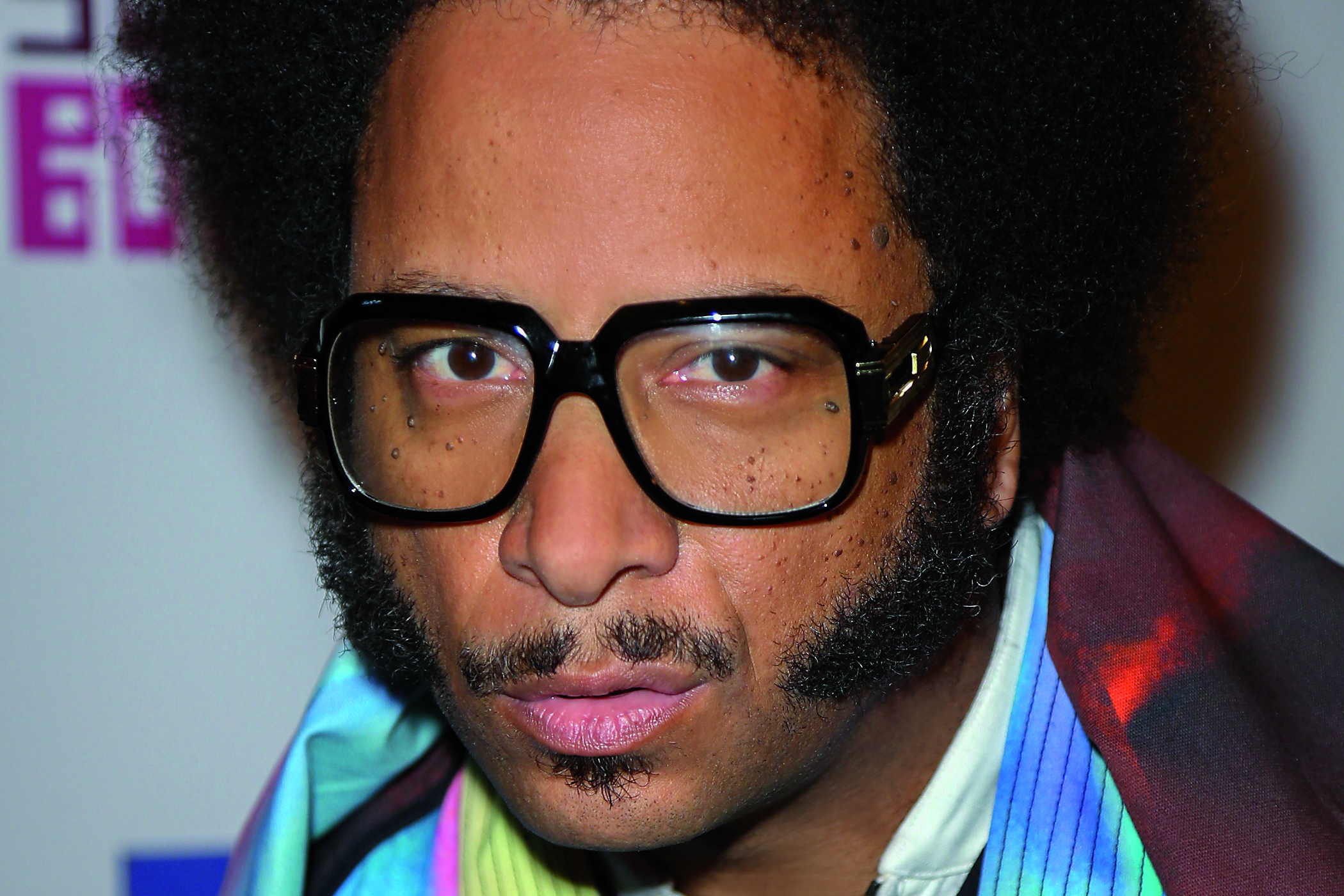 Boots Riley
'Sorry to Bother You'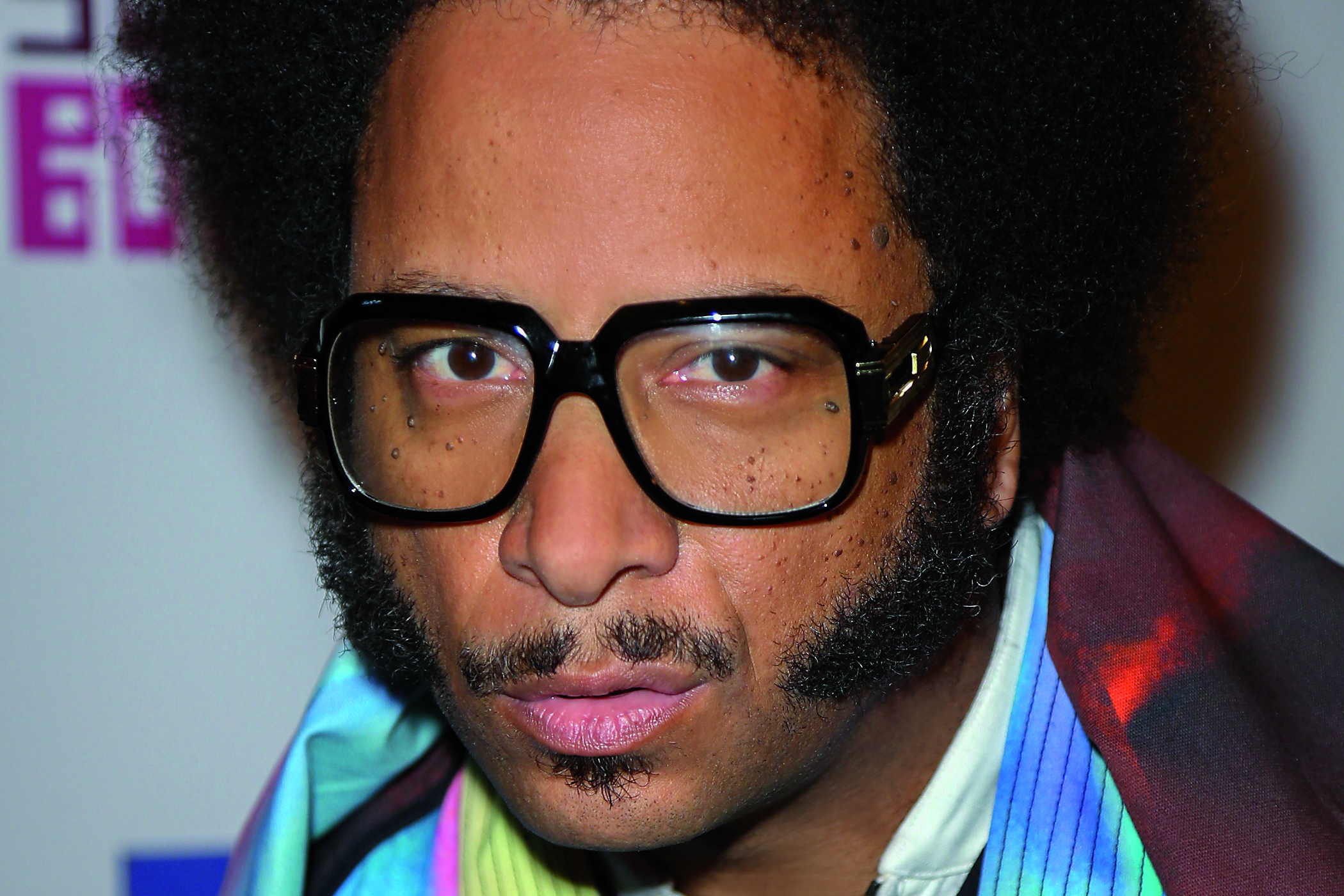 Boots Riley
'Sorry to Bother You'
By Brian Braiker
"Sorry to Bother You" seemed to land out of nowhere this July, but the feature film had been a passion project for writer-director Boots Riley since 2011. The frontman of the Oakland-based socialist hip-hop group the Coup, Riley turned filmmaking on its head with a witty, wild critique of capitalism, greed and exploitation. Ostensibly about a young black telemarketer who succeeds by sounding comically white, the movie establishes itself as bitingly fresh even before its out-of-nowhere twist.
"I'm not just trying to make a good version of something that has already been done," says Riley. He could have made a paint-by-numbers "Rocky"-style film about unionizing telemarketers, he says, but that's not interesting to him as an artist. Take the Coup's 2001 controversial hit, "5 Million Ways to Kill a CEO": A protest song with a jagged 9/17 count, it somehow works as a dance track with a four-on-the-floor beat. There's no point in telling a new story if the way you're telling it isn't also new.
"That means taking you somewhere you didn't know you were going to go," Riley says. His gift is filtering his fuck-the-system critique through a palatable mix of narrative, surrealism, satire and block-rockin' beats. Talk to him long enough and you'll pick up what he's putting down: "To all the 'creatives' reading this," he says, "if you don't have any kids, fuck that and quit your job and start making art."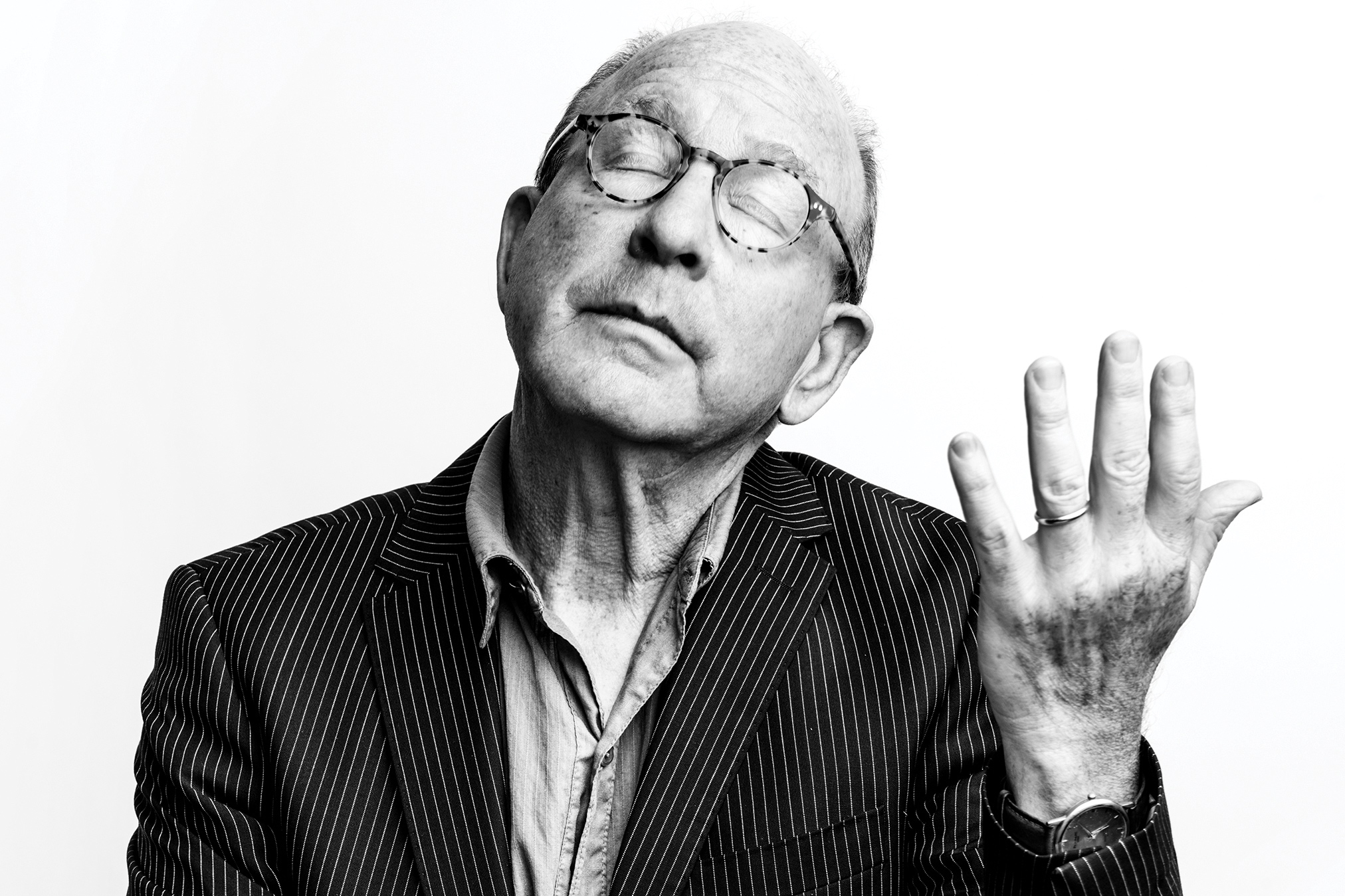 Jerry Saltz
New York Magazine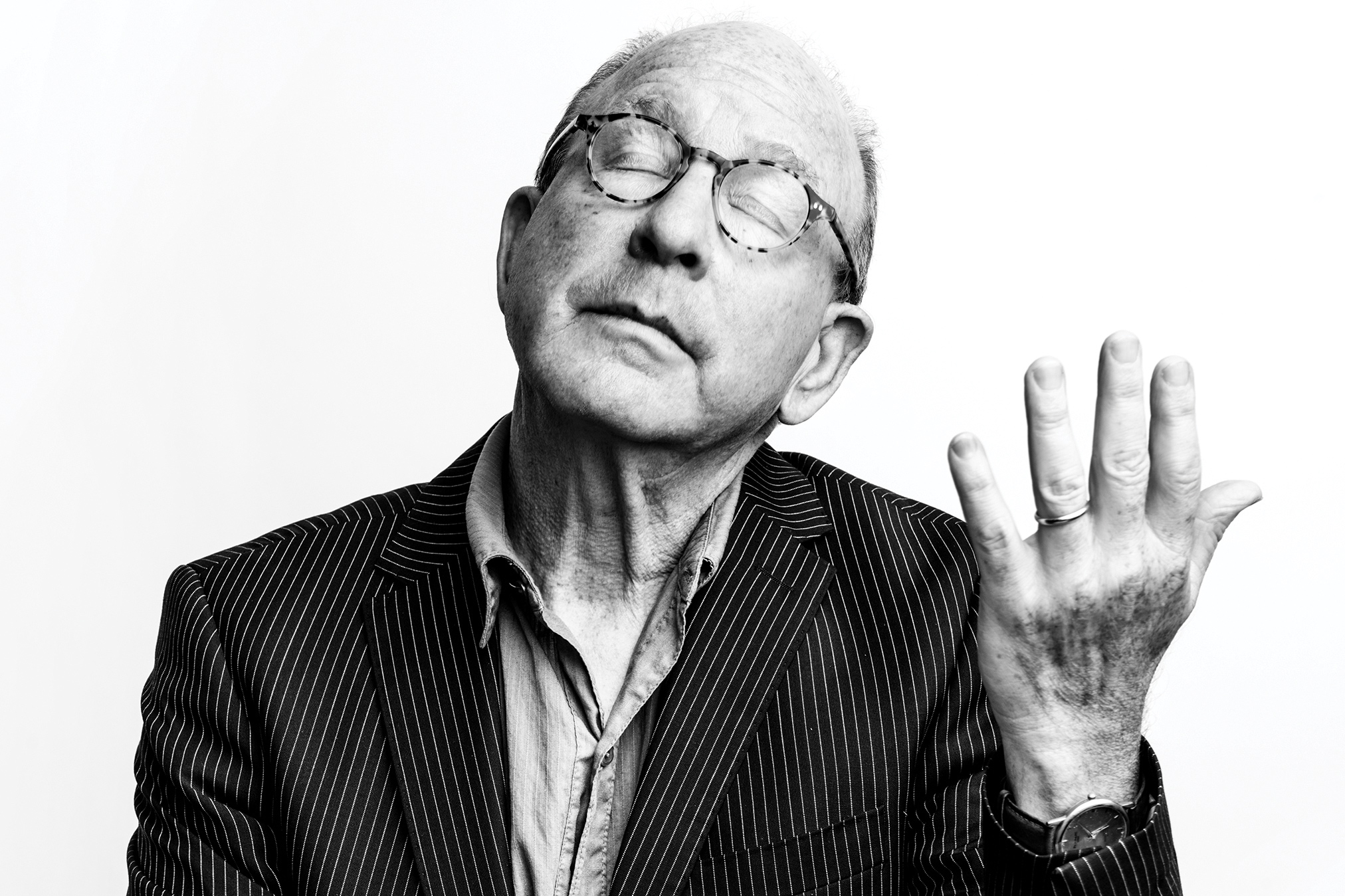 Jerry Saltz
New York Magazine
By Simon Dumenco
"Whenever I think of that time, I feel stabs of regret." That's New York magazine art critic Jerry Saltz recalling the period in his 20s and 30s when he worked as a full-time visual artist, which he chronicled in an essay titled "My Life As a Failed Artist"—part of a body of work that won him a 2018 Pulitzer Prize. The exuberant art critic has come full circle with his latest cover story, "How to Be an Artist," a viral sensation that offers rules on how to "live life a little more creatively," including "Make an enemy of envy." Readers have been taking to social media to suggest even more rules. "I think the best add has been 'Finish the fucking thing!'," Saltz tells Ad Age.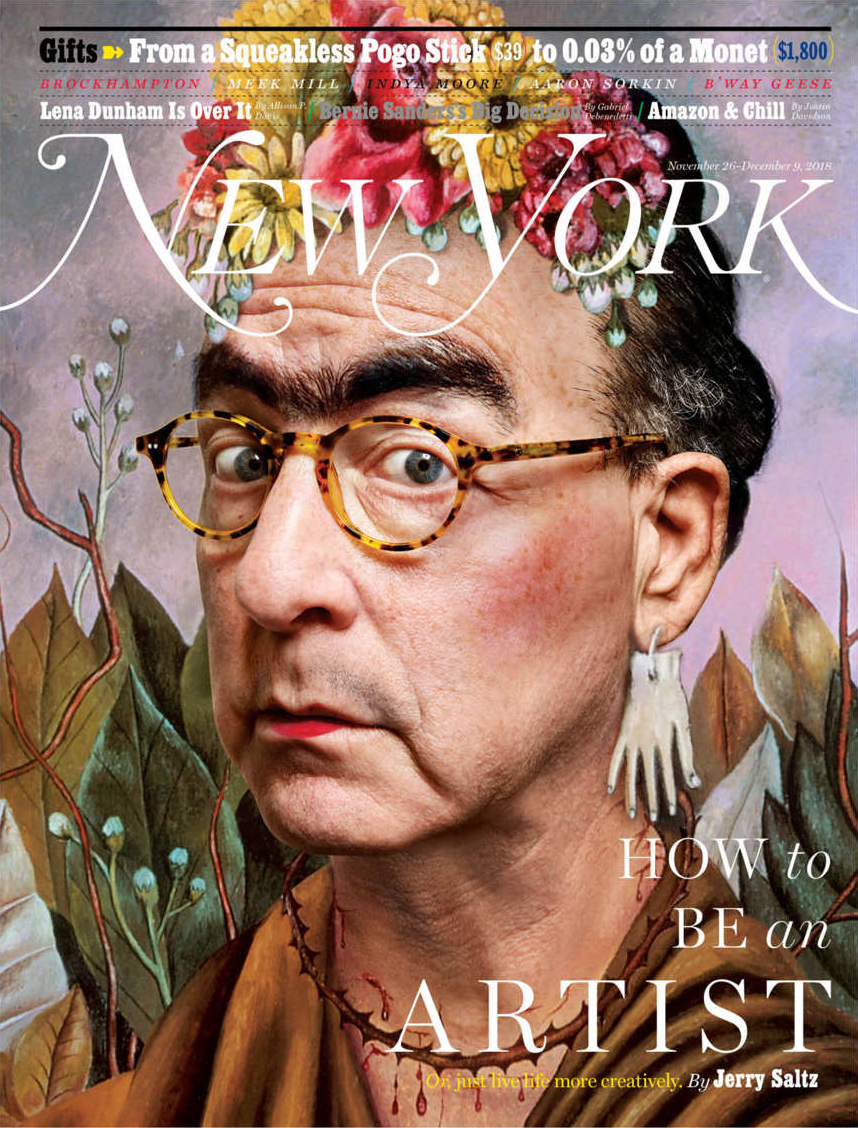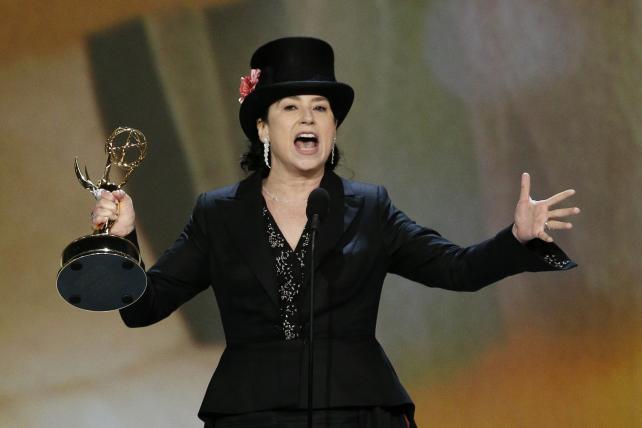 Amy Sherman-Palladino
'The Marvelous Mrs. Maisel'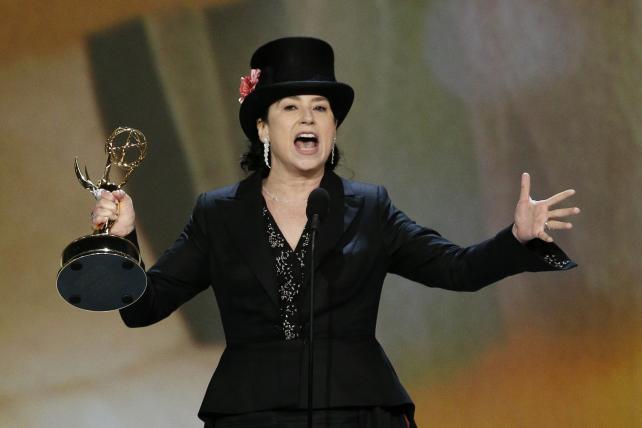 Amy Sherman-Palladino
'The Marvelous Mrs. Maisel'
By Jeanine Poggi
Amy Sherman-Palladino's work focuses on the stories of strong women with distinct voices, none more so than Midge Maisel (Rachel Brosnahan), the 1950s Jewish housewife trying to break into stand-up comedy in Amazon Prime Video's "The Marvelous Mrs. Maisel." The series, which just debuted its second season, took home eight Emmy Awards this year, including two for Sherman-Palladino, who won for both comedy directing and comedy writing, making her the first woman to do so in the same year. Sherman-Palladino began her career as a writer on "Roseanne" and, in 2000, created the series "Gilmore Girls," which ran for seven seasons on the WB before being revived by Netflix in 2016.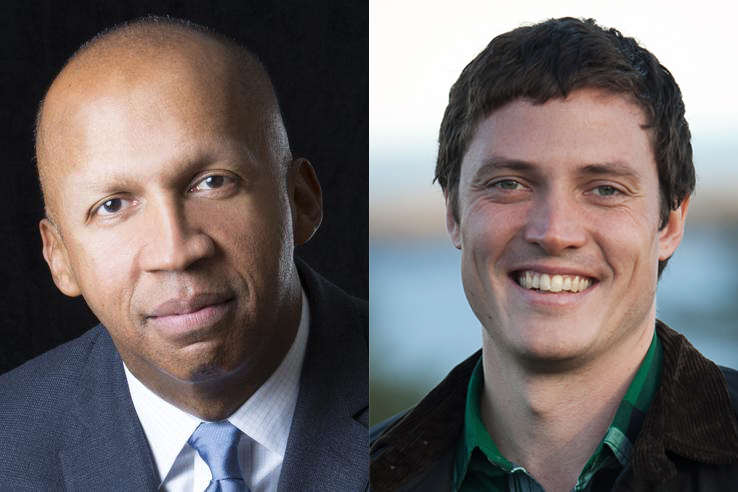 Bryan Stevenson and Michael Murphy
The National Memorial for Peace and Justice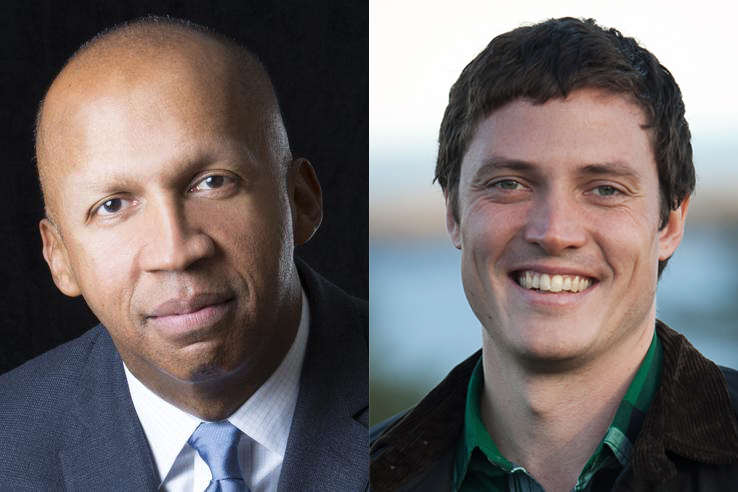 Bryan Stevenson and Michael Murphy
The National Memorial for Peace and Justice
By I-Hsien Sherwood
In the century after the Civil War, thousands of African-Americans were murdered by white mobs—hanged, shot or burned alive in the name of white supremacy. But much of that appalling history has been ignored or considered too difficult to confront. The National Memorial for Peace and Justice, known colloquially as the lynching memorial, aims to shake viewers out of their complacency by bringing this particular history to light.
The haunting experience, which opened in April in Montgomery, Alabama, was designed by Bryan Stevenson, founder and executive director of the Equal Justice Initiative, which created and runs the memorial, and MASS Design Group, an architecture nonprofit based in Boston and led by founding principal and Executive Director Michael Murphy.
The names of more than 4,400 people who were lynched, mostly in the American South, are etched into rusted steel columns suspended like bodies on supports that sway slightly in a breeze. Names are divided by the county in which the murders were committed, and 90 of them are accompanied by descriptions of the deaths. Mary Turner was killed after protesting the murder of her husband. She was hung upside down and burned, and her baby was cut out of her stomach.
The memorial delivers a powerful and sobering message, and demonstrates how effective design can facilitate communication. It takes inspiration both from Maya Lin's Vietnam Veterans Memorial in Washington, D.C., and the Memorial to the Murdered Jews of Europe in Berlin. Mark Lamster, architecture critic for the Dallas Morning News, called it "the single greatest work of American architecture of the 21st century." It is also a call to action. For each suspended column, a twin lies nearby like a coffin, waiting to be claimed by each of the counties represented, to foster hundreds of local monuments to the dead.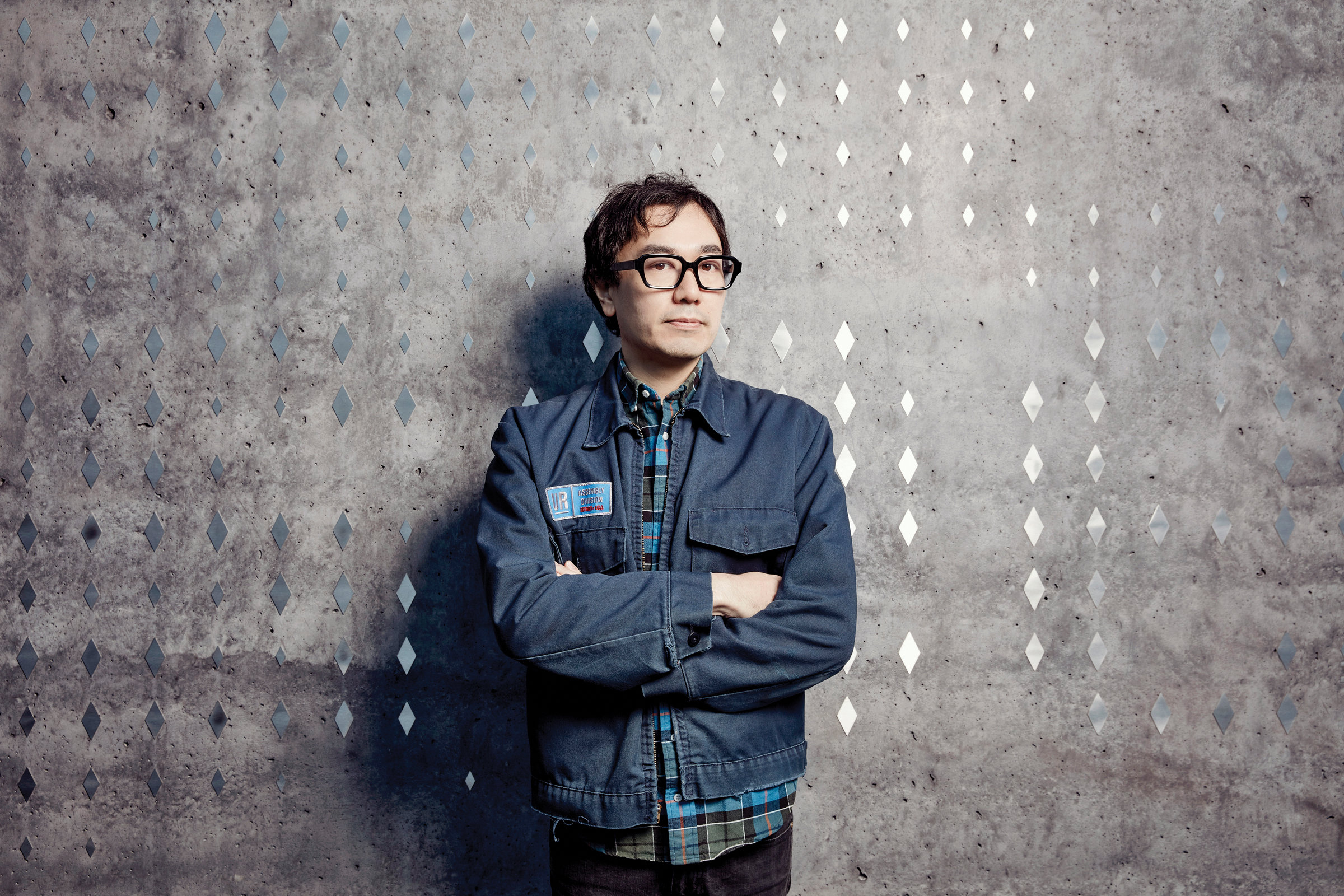 Yuri Suzuki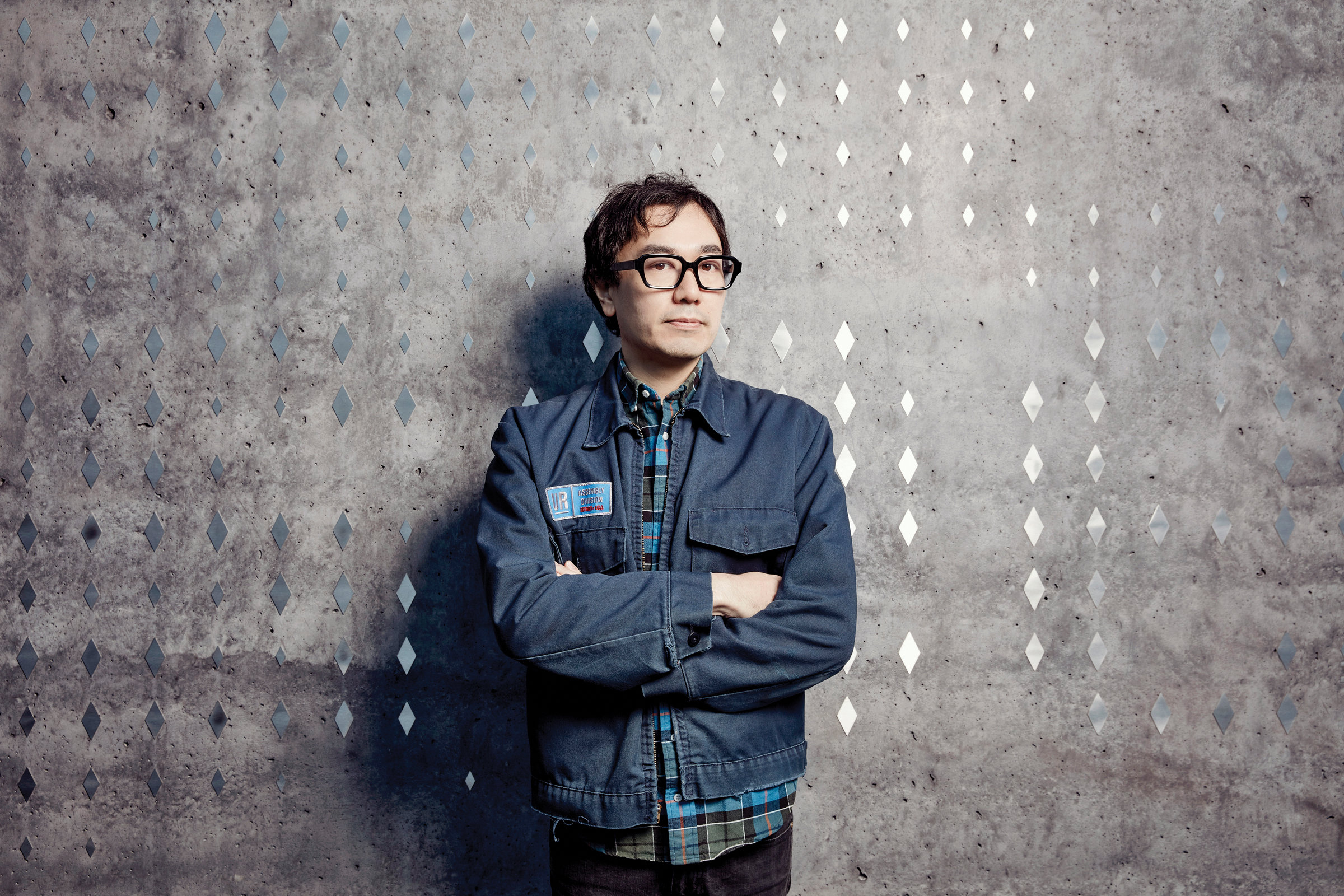 Yuri Suzuki
By Ann-Christine Diaz
The work of designer Yuri Suzuki spans products and experiential and contemporary art, but he's perhaps best known for getting to your gut through your ears. "Everyone talks about the graphic and moving image, but in terms of sound and experience, I'd like to do more digging," he says.
As storied design firm Pentagram's newest partner, he's the first to specialize in audio-fueled experiences. "What I want to do is expand the field of communication, experience design and interaction," he says of his new gig, which he enters while continuing his eponymous consultancy, which he founded in 2010.
His past projects include Ototo, a device that enables you to transform any object with conductive powers (like a banana, spoon or glass of water) into a musical instrument, an AR Music Kit for Google that allows you to play music from random objects using just your mobile device and pieces of paper, as well as an AI-powered sound installation for Audi that aimed to bring calm to busy attendees of Milan Design Week. This year, his solo exhibit, "Furniture Music," featured at London's Stanley Picker Gallery imagined how soothing the home could be if the cacophony of modern domesticity—from the washing machine, blender and teakettle—transformed into pleasant sounds. His "Sonic Playground" for Atlanta's High Museum of Art, an interactive structure full of colorful hornlike sculptures, invited strangers to communicate playfully through their own noises.
The Japanese-born Suzuki says love of music (he was first captivated by the big band sounds of Glenn Miller) and growing up dyslexic steered him toward his current passion. "I had a discussion with an amazing poet from Japan, Shuntaro Tanikawa, who has worked with neuroscientists. He recently discovered that what people see visually always translates phonetically in the brain, so sound is a much more direct method of communication," he says. "For me, instead of writing or visual, audio is much stronger."
Suzuki credits his time working with noted Japanese interdisciplinary creative studio Maywa Denki, the firm behind the delightful and weird Otomatone instrument, learning from Durrell Bishop while studying at London's Royal College of Art and his time working at Sweden's Teenage Engineering with founder Jesper Kouthoofd as his most formative experiences. His current projects include an update to the Ototo idea and an A.I.-driven solution to the problem of annoying hold music.
For him, creativity is a twofold process that involves not just coming up with ideas, but the drive to make them happen. "The idea itself doesn't make anything," he says. "The really important thing is the process it takes to realize it."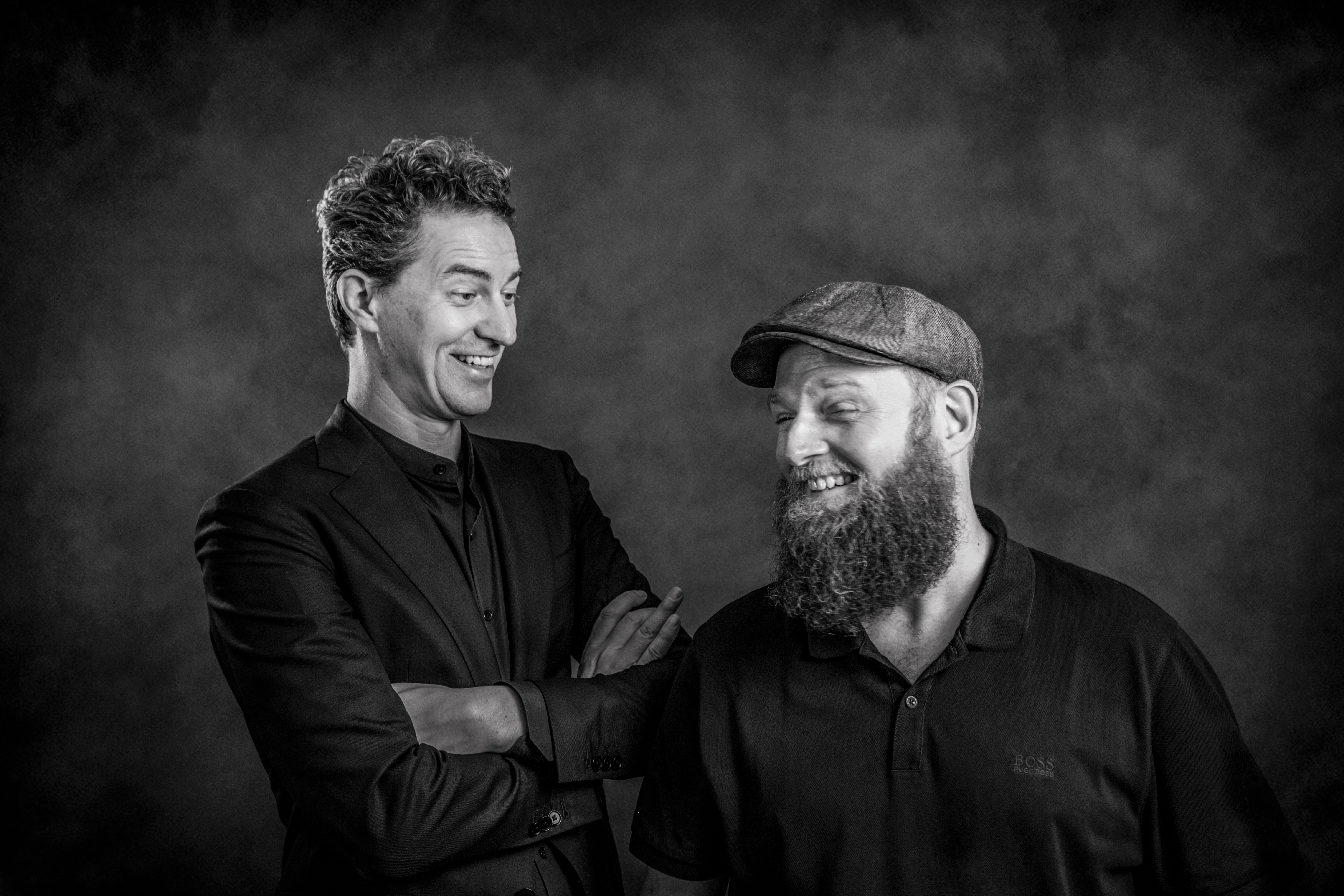 Wesley ter Haar and Victor Knaap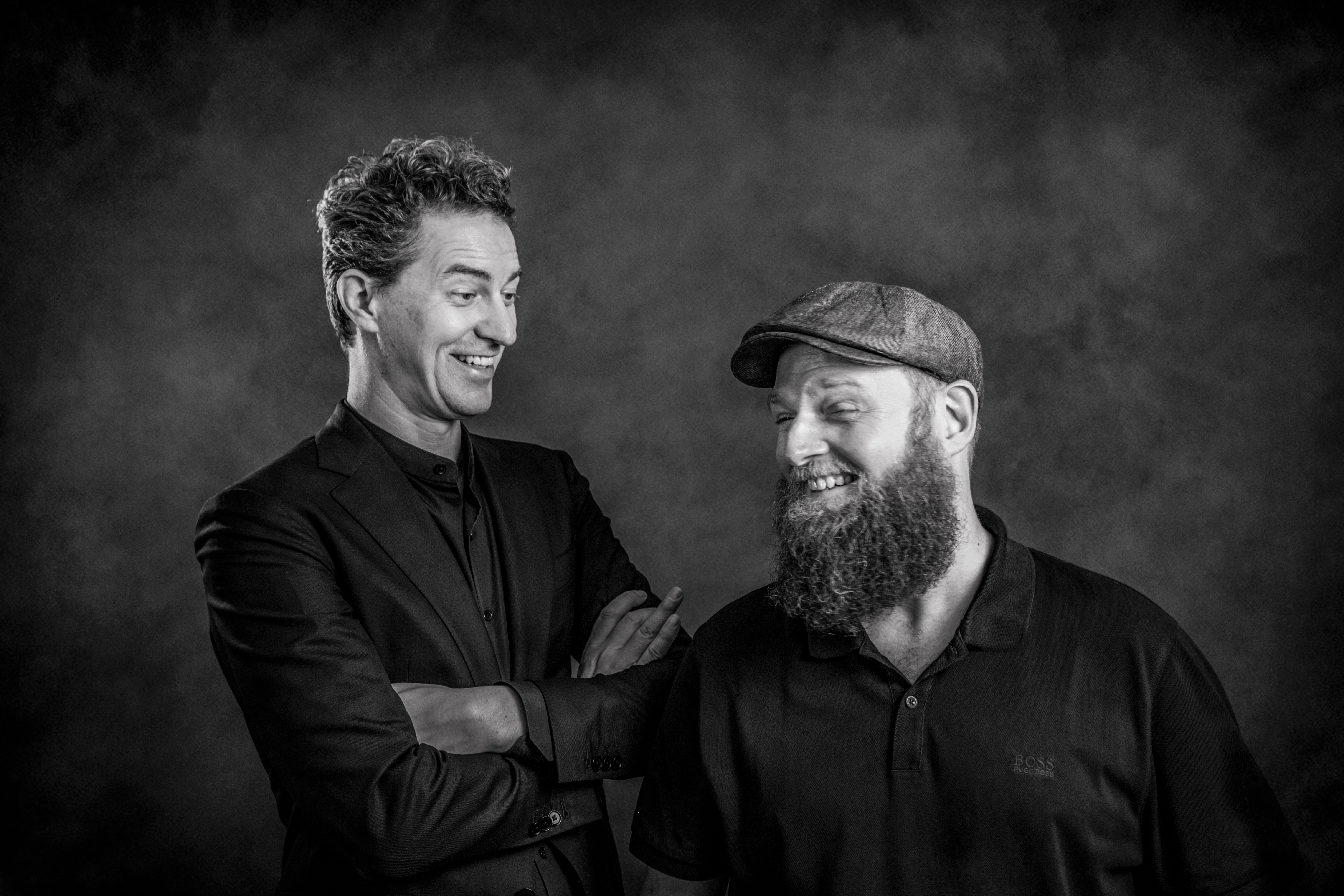 Wesley ter Haar and Victor Knaap
By Ann-Christine Diaz
Global digital production company MediaMonks made headlines this year for being at the center of a heated acquisition battle between WPP and Martin Sorrell's S4 Capital. Ultimately, it merged with the latter—a move Sorrell characterized as a "significant step in building a new age, new era, digital agency platform and clients."
Before the big news, the company had long demonstrated its digital ingenuity across an array of client, including Old Spice, Audi and Google­, under the leadership of co-founder and COO Wesley ter Haar and CEO Victor Knaap. "The key has been the lockstep between a very high level of craft and creative quality, and commercial success," Knaap says. "In many businesses, those two elements end up being competing forces but for us, they've worked in unison and have driven our international growth."
This year, notable work included the creepy "Project Dead Zone" for Comcast Xfinity that invited users to participate in a live paranormal investigation of the purportedly haunted Winchester Mystery House in San Jose, California; a Tic Tac gum mobile game that users controlled by chewing; a holiday effort for Cesar Pet Food that allowed dogs to "design" ugly Christmas sweaters, and "The Uncensored Playlist" for Reporters Without Borders, which got censored news out into the world by turning it into pop songs that were distributed through popular streaming platforms.
Our conversation has been edited.
How has creativity and innovation fueled your business—and how did it help MediaMonks get to where it is today?
Victor Knaap: The business itself is built on constant creation and innovation just to stay relevant, and we're used to saying yes to the impossible briefs, which means we're always evolving outside of our comfort zone. Really, the key has been the lockstep between a very high level of craft and creative quality, and commercial success. In many businesses, those two elements end up being competing forces but for us, they've worked in unison and have driven our international growth. And while a 17.5-year-old business doesn't move in a straight line, we can clearly map our upward shifts in reputation and revenue to breakthrough projects that revolve around creativity, craft, and innovation.
As you guys have grown—and continue to grow—how do you maintain the quality and creativity of your work?
Wesley ter Haar: The partners that have joined the fold over the last few years have all been born and raised in high-end production, and there tends to be a "quality over everything" mentality embedded in that field. So that's been easy. The great team at MightyHive—who joined the S4 model recently—has that same messianic mindset of "things should be better, so why aren't they?" It's what will drive any future acquisitions as well, as in the end we're trying to show that things can be done differently, and that requires some "fighting windmills."
What do you believe are the most important aspects of MediaMonks culture that contributed to its success so far—and how do you plan to maintain that culture as the company evolves?
Knaap: We're at 900 Monks at the moment, and from the moment we started hitting double digits the recurring question has always been, "How big can you get before you become bad at what you do?" It's so ingrained in our company culture that there's a very organic critical eye on our projects and our processes, and a complete lack of fear to change things if they're no longer working. We're also lucky enough to have a lot of long-term Monks throughout the organization as well as a steady stream of amazing, new, global talent joining daily—a perfect mix between old hands and new heroes.
What, if anything, do you think is the key to creating digital/integrated experiences/interactions that really connect with consumers? How has this changed, say, from five years ago?
Ter Haar: The big shift in integrated work is that it's no longer about putting all the work up on the wall and seeing a single campaign, it's about defining the core concept and then executing the very best creative in a way that's contextual to the touch-point and channel it's being seen on. Less one big idea, but more a creative framework with a lot of smaller, highly tuned ideas. All of those elements can drive a single customer journey, but realistically your customer might only see one or two points, so they'd better be amazing in their own right, and not hampered because they're part of some metaphorical matching luggage.
What are you most inspired by?
Ter Haar: For us, professional inspiration is mostly about making connections, so it's less about something specific and more about a healthy diet of low and high culture in the hope they subconsciously coalesce into something meaningful when the need arises.
How would you define creativity?
Knaap: In a person: the ability to look at something in surprising ways or from a different angle. In our work: it's the spark, or to get more mechanical about it, spark plug, that transforms a message into something infinitely more interesting as soon as it starts mixing with platforms and people. There's an element of alchemy to it.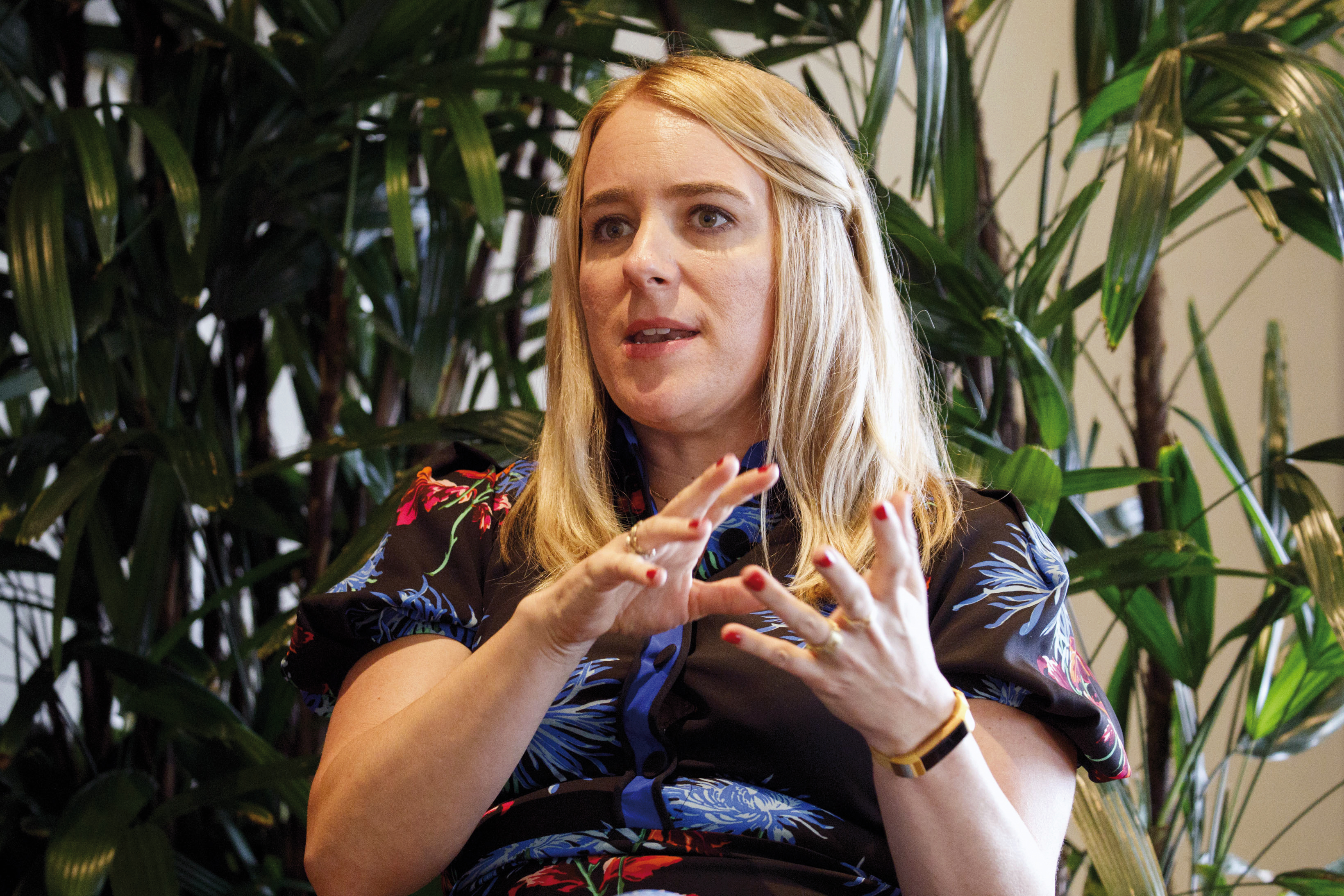 April Underwood
Slack Technologies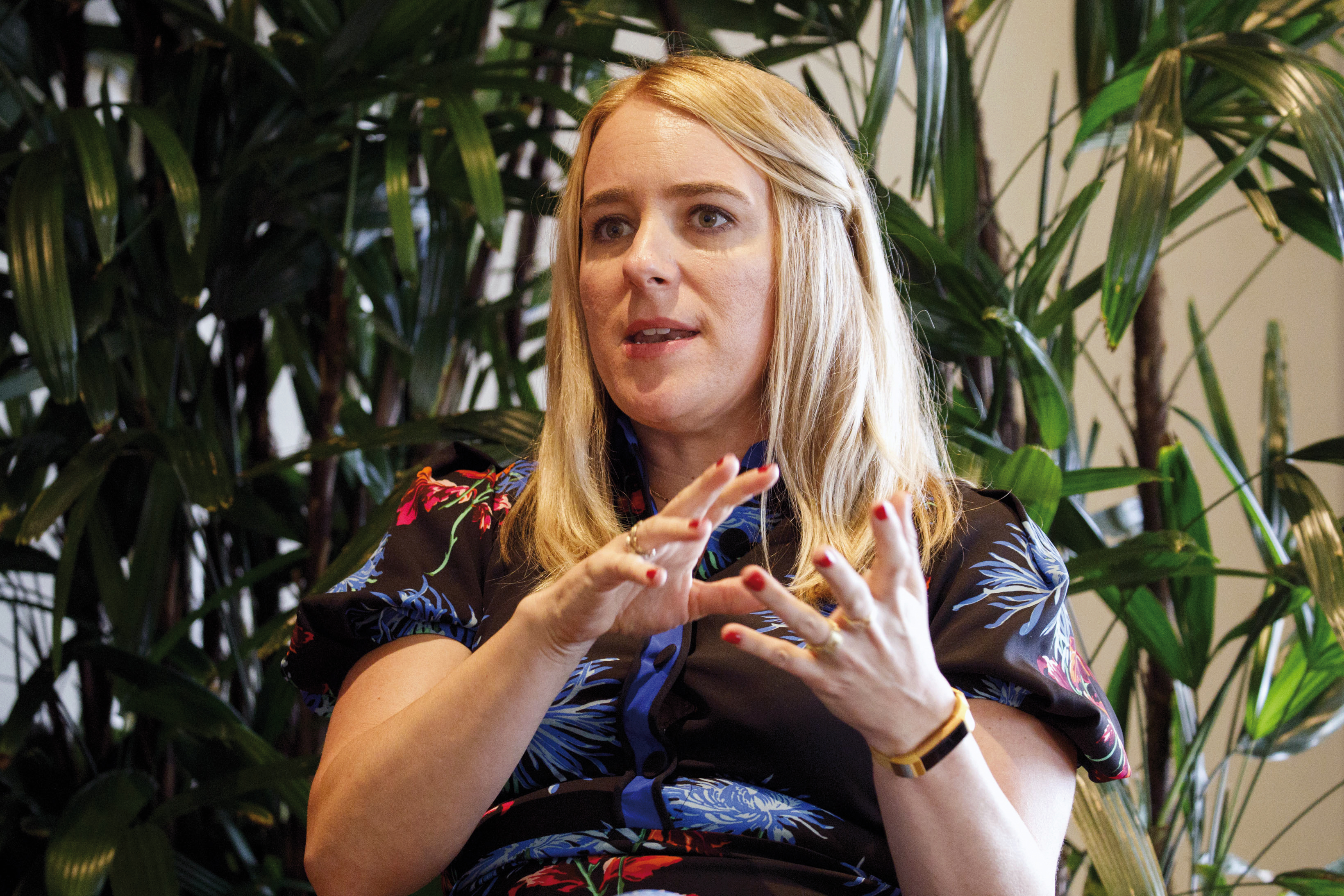 April Underwood
Slack Technologies
By Garett Sloane
This past spring, April Underwood was named Slack's first-ever chief product officer, further signaling the messaging startup's ambition to double down on its impressive growth and eventually IP0. The 38 year old's ascent at one of tech's hottest companies has been swift: Underwood joined in 2015 as head of platform after stints at Google and Twitter. Slack has become a standard platform for intra-company communications, and it's Underwood's job to evolve the experience that keeps its 8 million daily users constantly chatting and collaborating without losing the charm and ease of use that makes the platform so popular with employees. With a public offering reportedly on the horizon in 2019, Underwood's impact on the modern workplace is just getting started.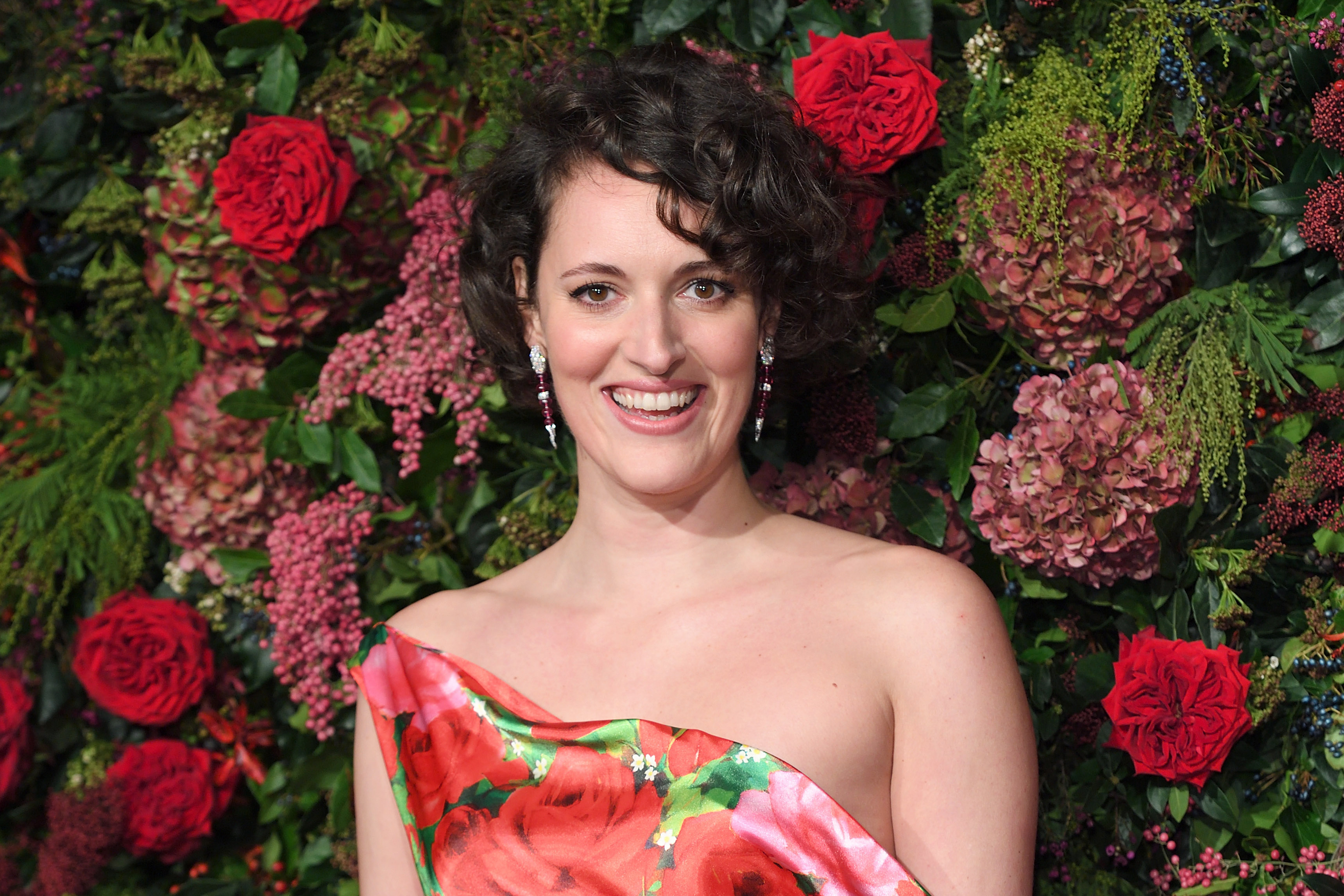 Phoebe Waller-Bridge
'Killing Eve'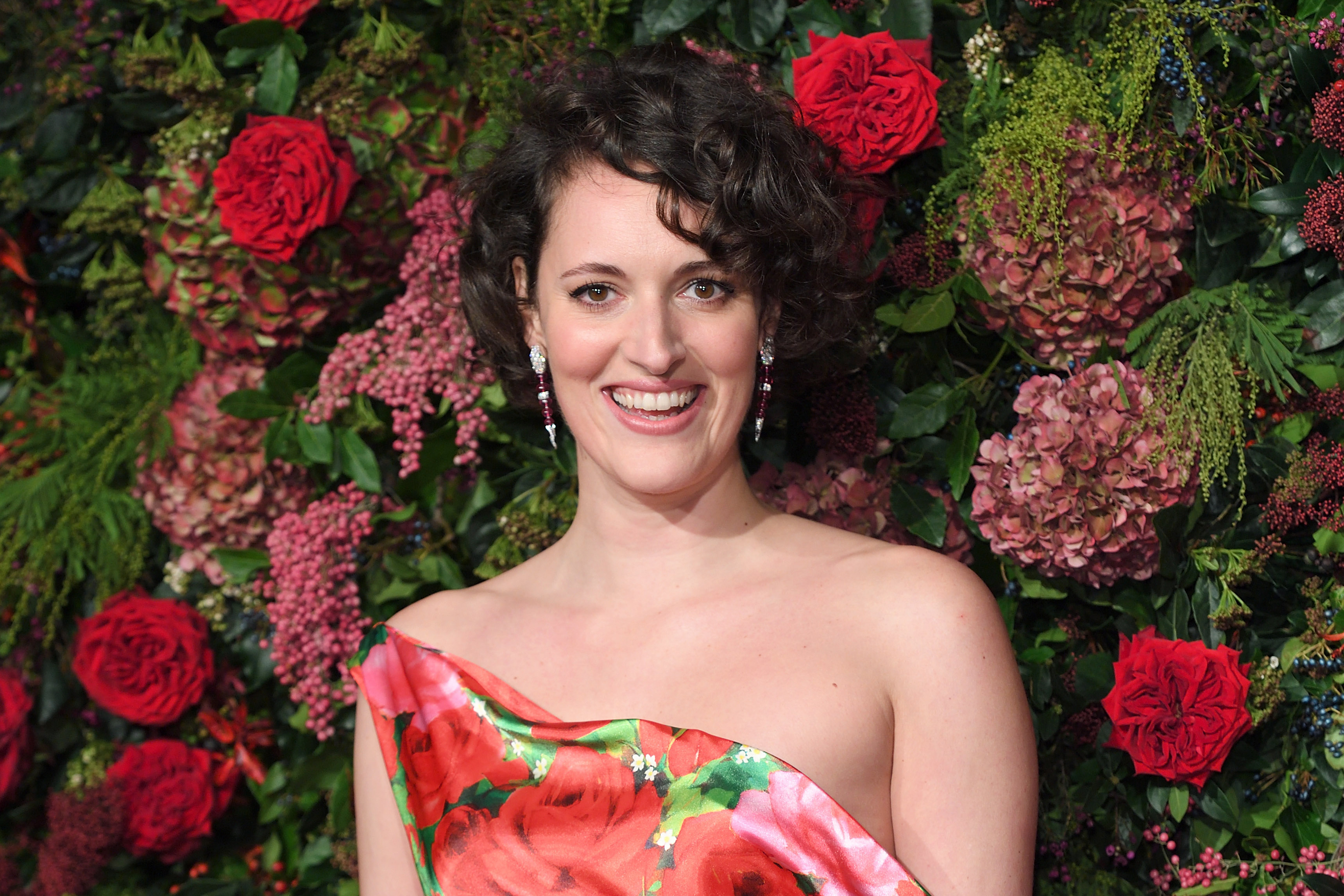 Phoebe Waller-Bridge
'Killing Eve'
By Alexandra Jardine
The multi-talented creator of the BBC America spy drama "Killing Eve" specializes in "transgressive women, friendships, pain," according to a recent interview in The Guardian.
Her show, in which female characters constantly defy stereotypes (and starring Sandra Oh), was one of 2018's buzziest hits. It earned Phoebe Waller-Bridge an Emmy nomination for Outstanding Writing—something she's well known for in her native U.K. following her darkly hilarious comedy "Fleabag," which she both wrote and starred in. (A second season is coming in 2019.) This year also saw her appear alongside Donald Glover in "Solo: A Star Wars Story" in a widely praised performance as the self-made droid L3-37, a character that Indiewire said "saves the movie from disaster."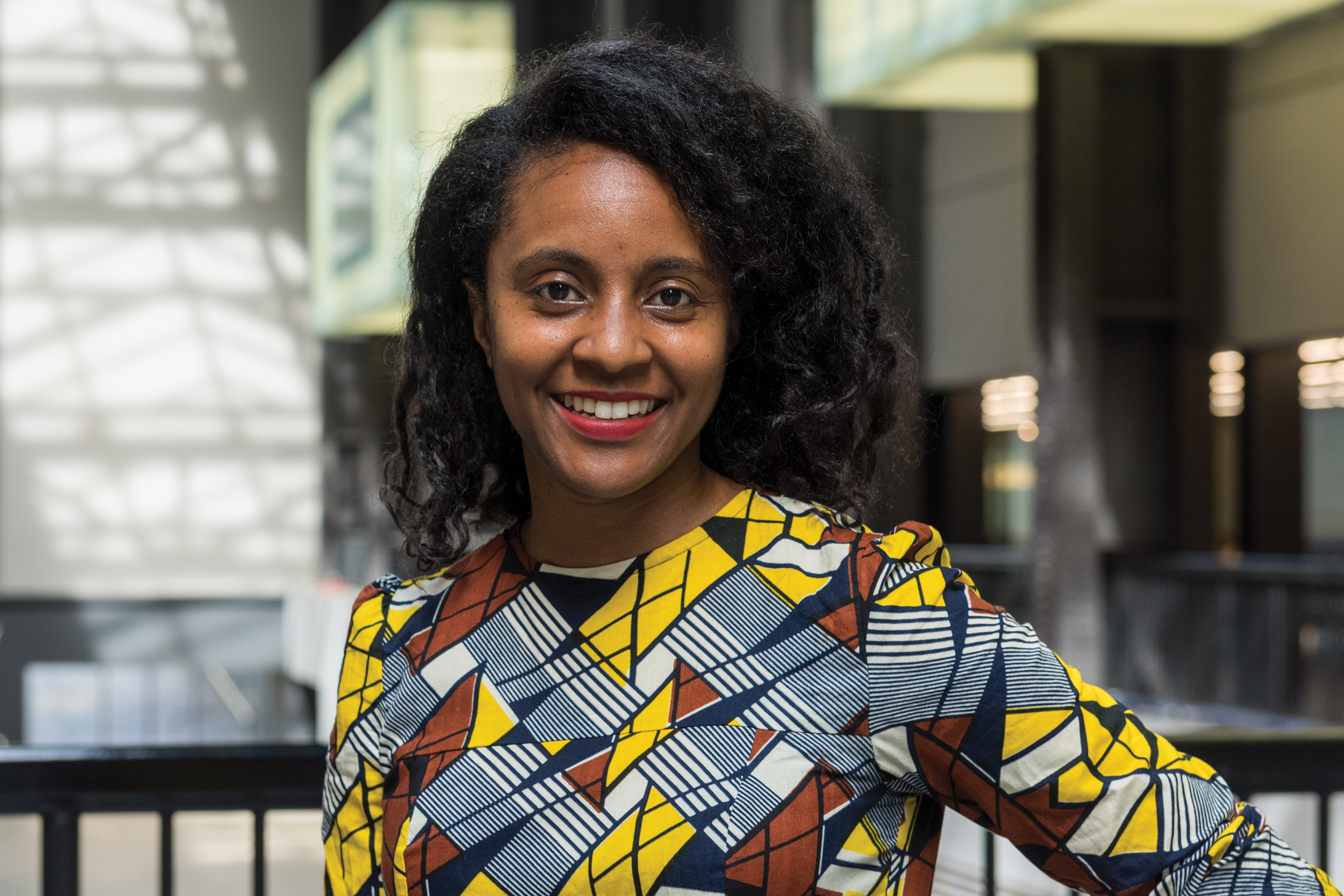 Zoe Whitley
Tate Modern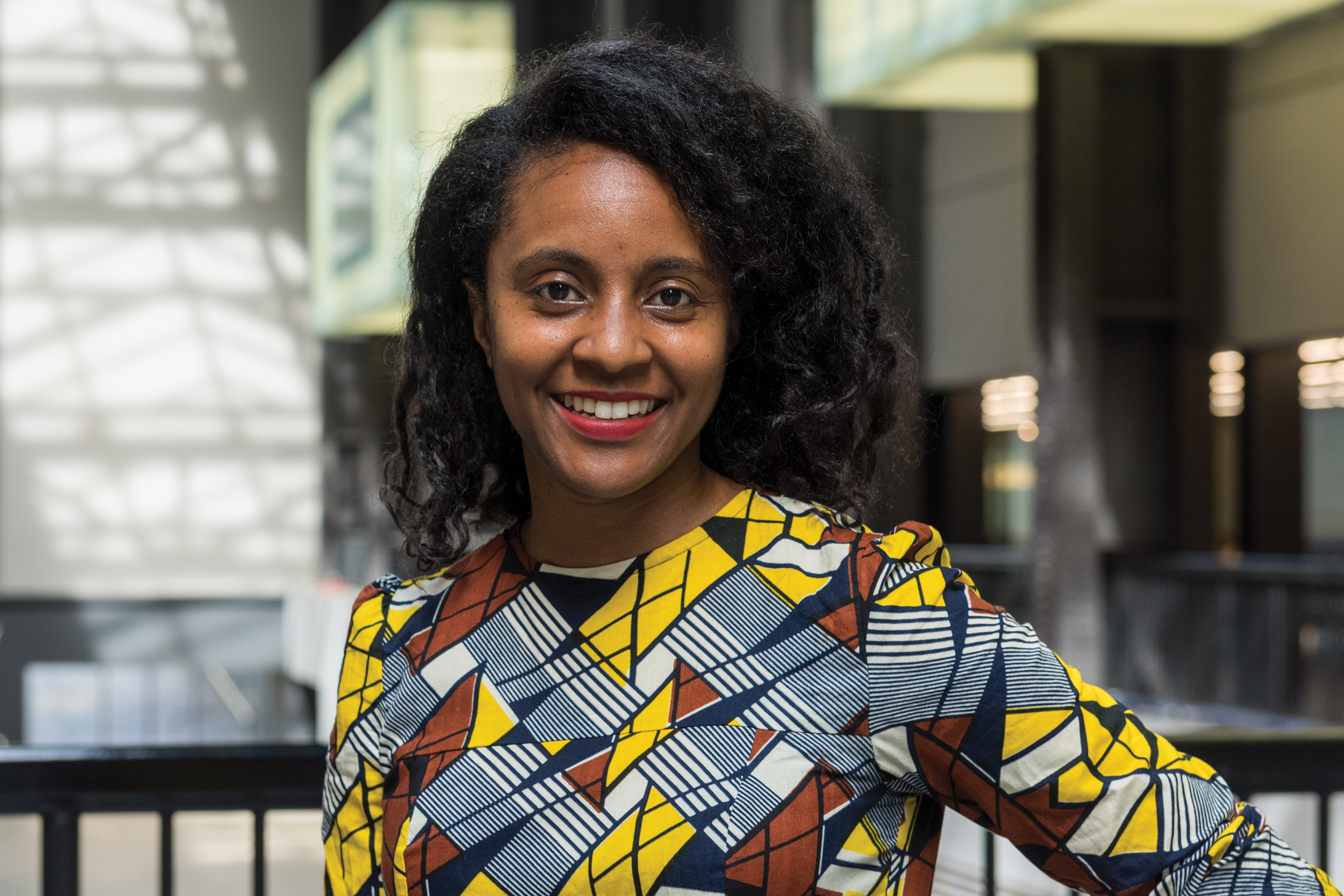 Zoe Whitley
Tate Modern
By Alexandra Jardine
Zoe Whitley, curator of international art at the Tate Modern, made a big splash this year with the museum's "Soul of a Nation: Art in the Age of Black Power" show. The first major exhibition of African-American artists in London, it covered work made during the civil rights and black power movements (and has since moved to New York's Brooklyn Museum). Next up, Whitley curates the British Pavilion at the 2019 Venice Biennale. Our conversation has been edited.
You brought a new cultural perspective to the Tate, where you've been working since 2013. How did it come together?
I try to keep my head down and just do the work, and I can't claim to do the work alone. It wouldn't be possible to bring my perspective into view if people I respect, such as Lubaina Himid, Mary Schmidt Campbell, Thelma Golden and Kellie Jones, to name only a few, hadn't done it first. There's nothing to curate without the artist. What I'm most interested in achieving is making space for more perspectives. Sometimes, that means stepping to one side and letting artists speak for themselves.
And the real issue has very little to do with art and everything to do with power: How to productively question who has it, who doesn't and how do we create avenues to share in it more equitably.
What or who has inspired you?
It's thrilling to see how brilliant minds collaborate across creative disciplines. You see it in Pyer Moss' designs—not only in [designer] Kerby Jean-Raymond's collaboration with artist Derrick Adams, but also in presenting his latest New York Fashion Week collection at Weeksville [in Brooklyn], one of America's first free black communities. It's in his urgent "Stop Calling 911 on the Culture" T-shirts. I can't wait for mine to be delivered. It's my Christmas gift to myself! It's evident in clothing collections like Ghana-based Studio 189, where every facet of design, production and distribution is committed to improving local livelihoods.
This year, I've also particularly admired menswear designer Grace Wales Bonner's work with visual artist Eric Mack, I'm a devout follower of hip-hop band the Roots since 1996 and a superfan of Black Thought, so I've really enjoyed listening to "Streams of Thought" Volumes 1 and 2, seeing how he's incorporated cover art by Leslie Hewitt [Vol. 2] and Rashid Johnson [Vol. 1], as well as name-checking vanguard visual artists Carrie Mae Weems and Kerry James Marshall. I'm in awe of choreographer Okwui Okpokwasili and scenographer Peter Born. If there's a thread that connects them, it's their clear-eyed ability to work with others and their commitment to something bigger than themselves.
What can we expect at the British Pavilion at the Venice Biennale?
This is the first time the British Council has ever chosen to work with an external curator. Glasgow-based artist Cathy Wilkes is creating an entirely new body of work consisting of subtle paintings and nuanced sculptural installations. Her artworks whisper rather than shout. They demand your full attention and don't give anything away. She's not interested in spectacle, but in intimacy. I respect the artist hugely.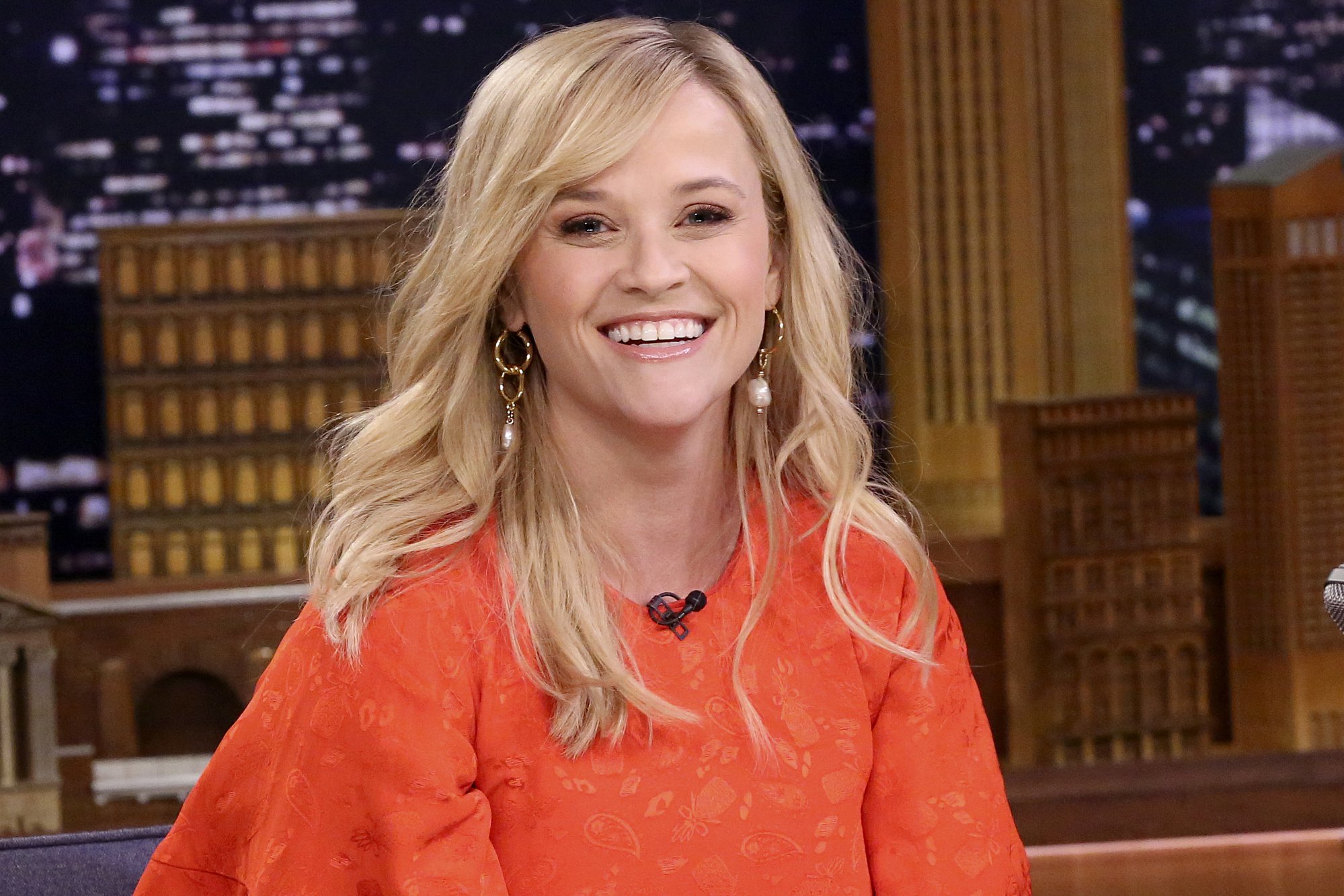 Reese Witherspoon
Hello Sunshine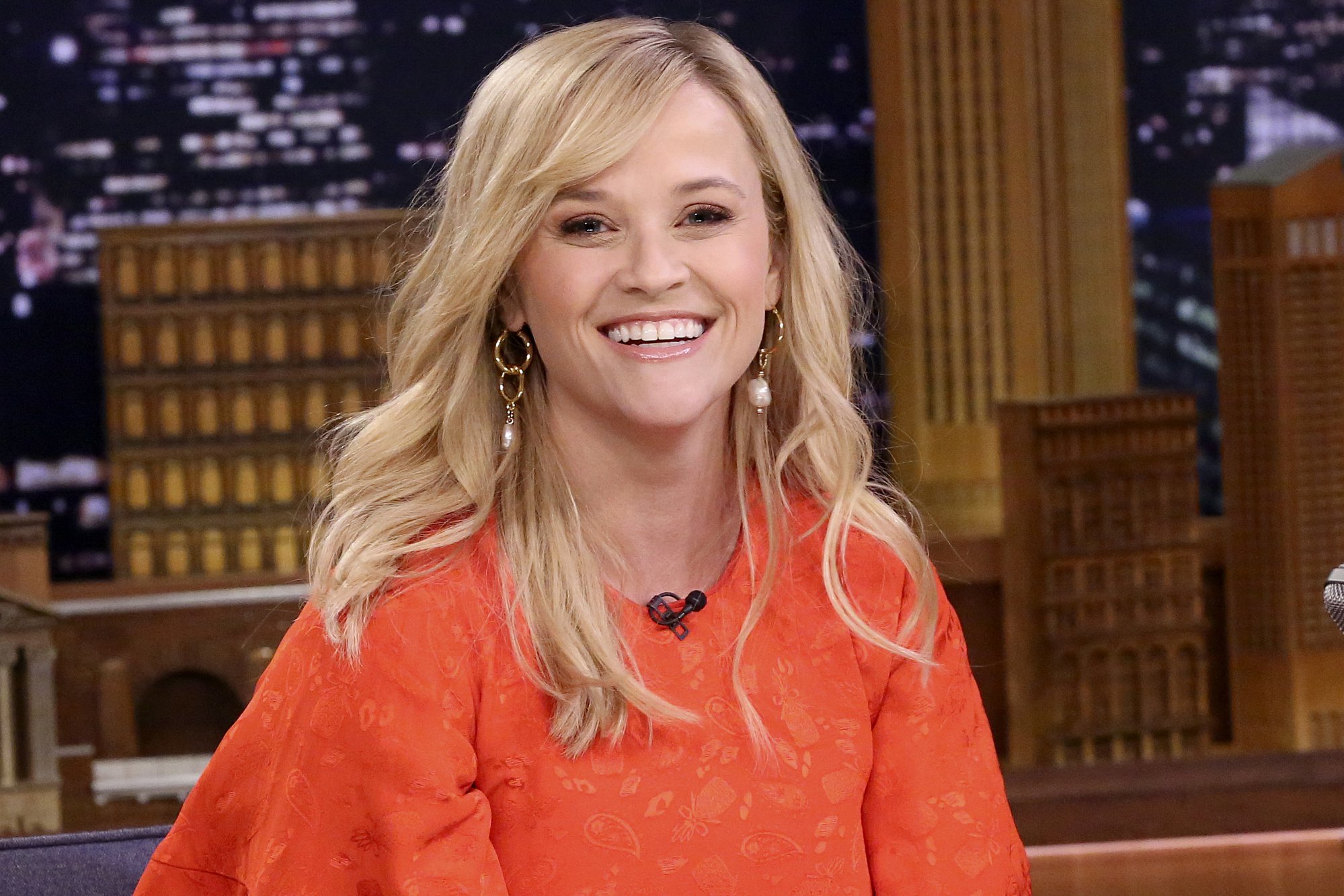 Reese Witherspoon
Hello Sunshine
By Jeanine Poggi
The A-list star has become a champion of female voices in entertainment and an advocate for fixing the culture of Hollywood. Through Hello Sunshine, the media company she launched in 2016, Reese Witherspoon has developed a knack for optioning books before they're best sellers, such as HBO's critically acclaimed "Big Little Lies." (Her book club boasts nearly 500,000 Instagram followers.) Hello Sunshine expanded into video-on-demand this year, positioning itself to become a formidable, female-led, direct-to-consumer brand. Next year is poised to be another big one for Witherspoon, who is producing and starring in Hulu's "Little Fires Everywhere" and Apple's untitled morning show series. Her entrepreneurialism also extends into retail with her lifestyle brand Draper James, which has an ongoing partnership with Crate & Barrel and this year partnered with clothing store Eloquii on a plus-size line.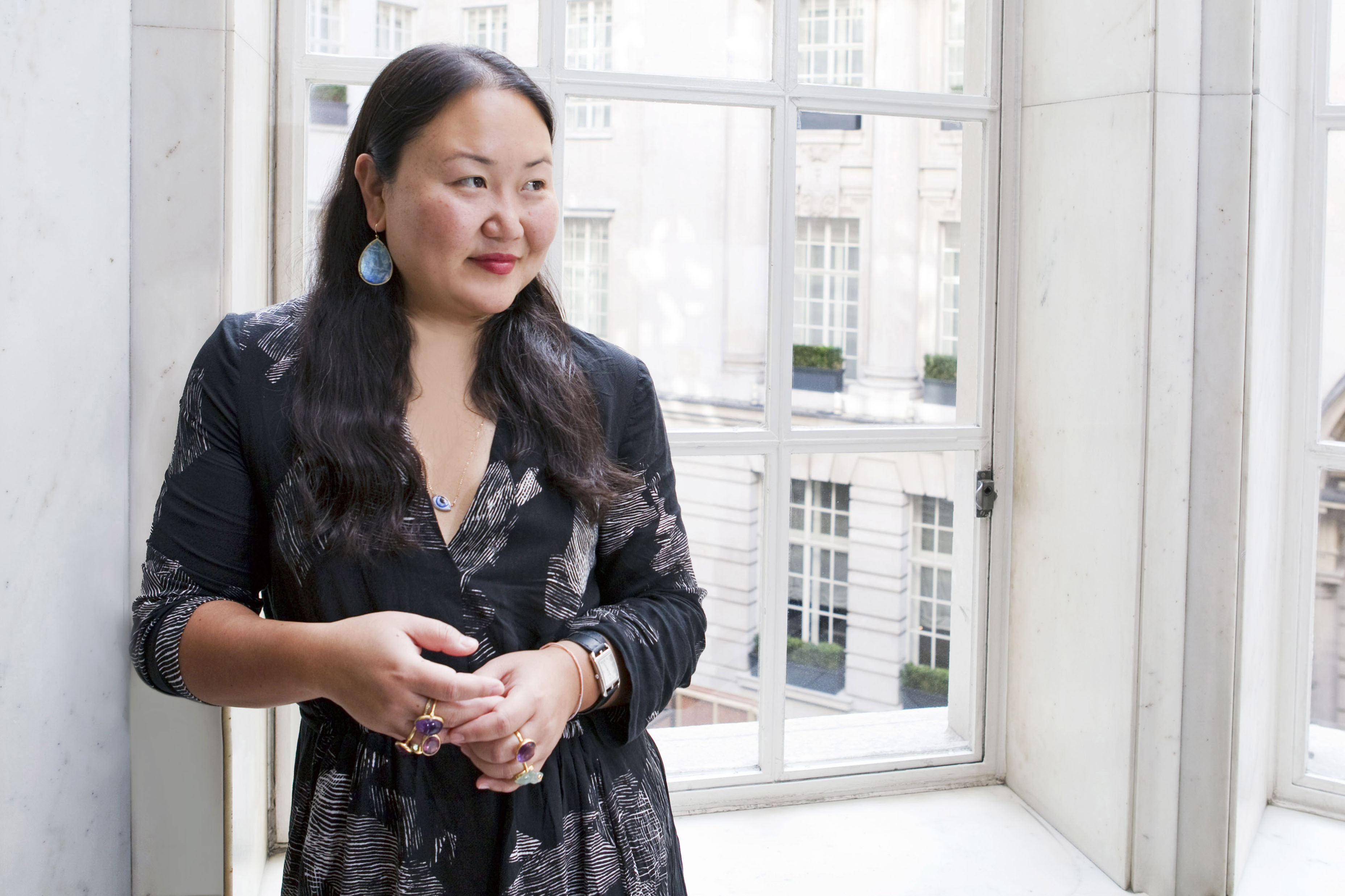 Hanya Yanagihara
T: The New York Times Style Magazine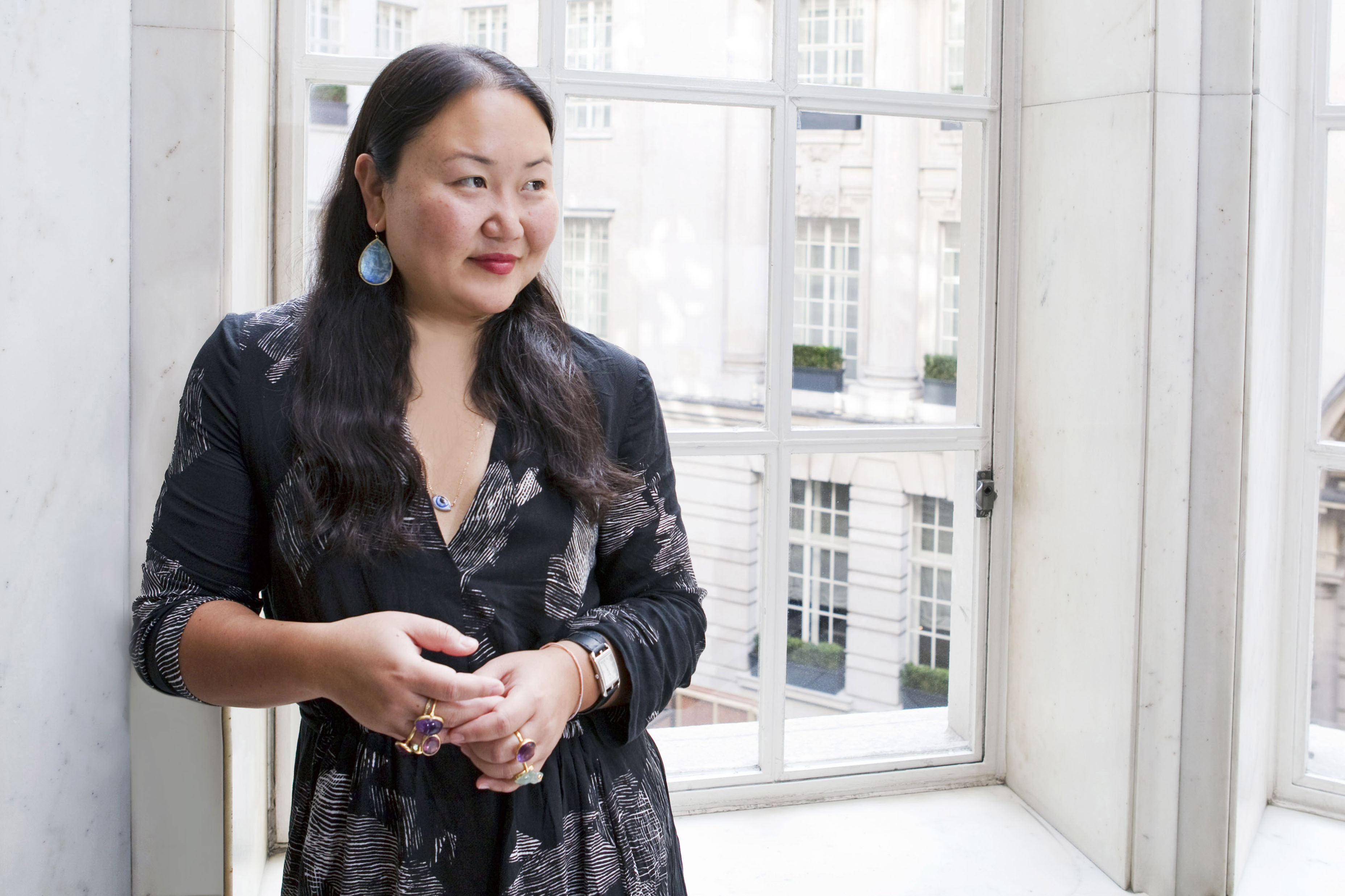 Hanya Yanagihara
T: The New York Times Style Magazine
By Erik Basil Spooner
"I'm a big proponent of all creative people having a day job," says Hanya Yanagihara. And what a day job she has: The acclaimed novelist (whose books include the Man Booker-shortlisted "A Little Life") is editor-in-chief of T: The New York Times Style Magazine, which means having to make room for her own creative practice while pushing "T" into new directions. Since taking over from Deborah Needleman in May 2016, Yanagihara has reshaped the Gray Lady's in-house fashion magazine with her own sensibility.
Her self-proclaimed "zany" tastes have taken the magazine from a preciousness about its beauty to a more immediate and reportage-driven outlook. Reflecting less the delicately photographed and fashionable Parisian parlors of her predecessors than the askew type and photo montages of the obscure historic French weekly "Vu," the current form of T continues to be a cultural leader while having what Yanagihara describes as a "joyful" and "urgent" presentation that is unique.
"For anyone who considers herself a creative person, the goal is always to be as idiosyncratic as possible, and to not care about what other people think," Yanagihara says. That creative liberty comes through as the magazine has found its rhythm under her leadership. Recent issues have featured such divergent items as a cover with Judy Chicago recreating her famous Artforum "boxing ring ad" and an infographic charting "remembered cultural objects that inspired this issue's fashion stories."
And the work isn't limited to print. One online video item, "Make T Something," invited various cultural figures to use only scissors, glue, tape, wire, a copy of the Times and one wildcard item of their choice to make something in one hour. Antoni Porowski made a tribute to Anthony Bourdain by picking fried sardines as his wild card, and used his materials to create a basket and chopsticks to serve them.
Yanagihara says she has now settled into the top job sufficiently to carve out the space she needs to return to writing. And while doing both comes with a certain price, for her the security and fun of that day job outweighs the anxiety of racing against the clock. "It means when you're doing your creative work, you never have to make any compromises and you never have to make any concessions." What could be more free than that?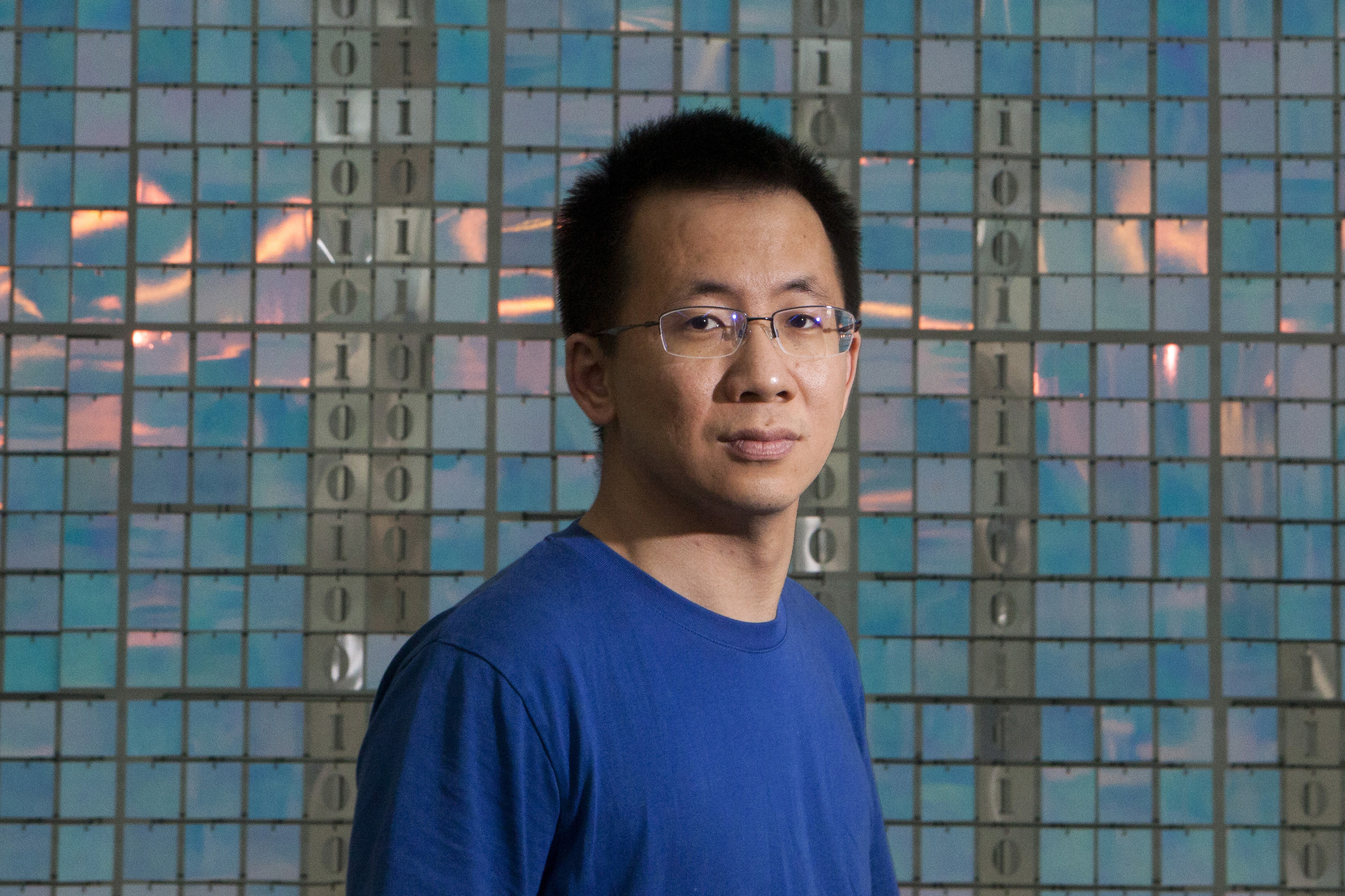 Zhang Yiming
ByteDance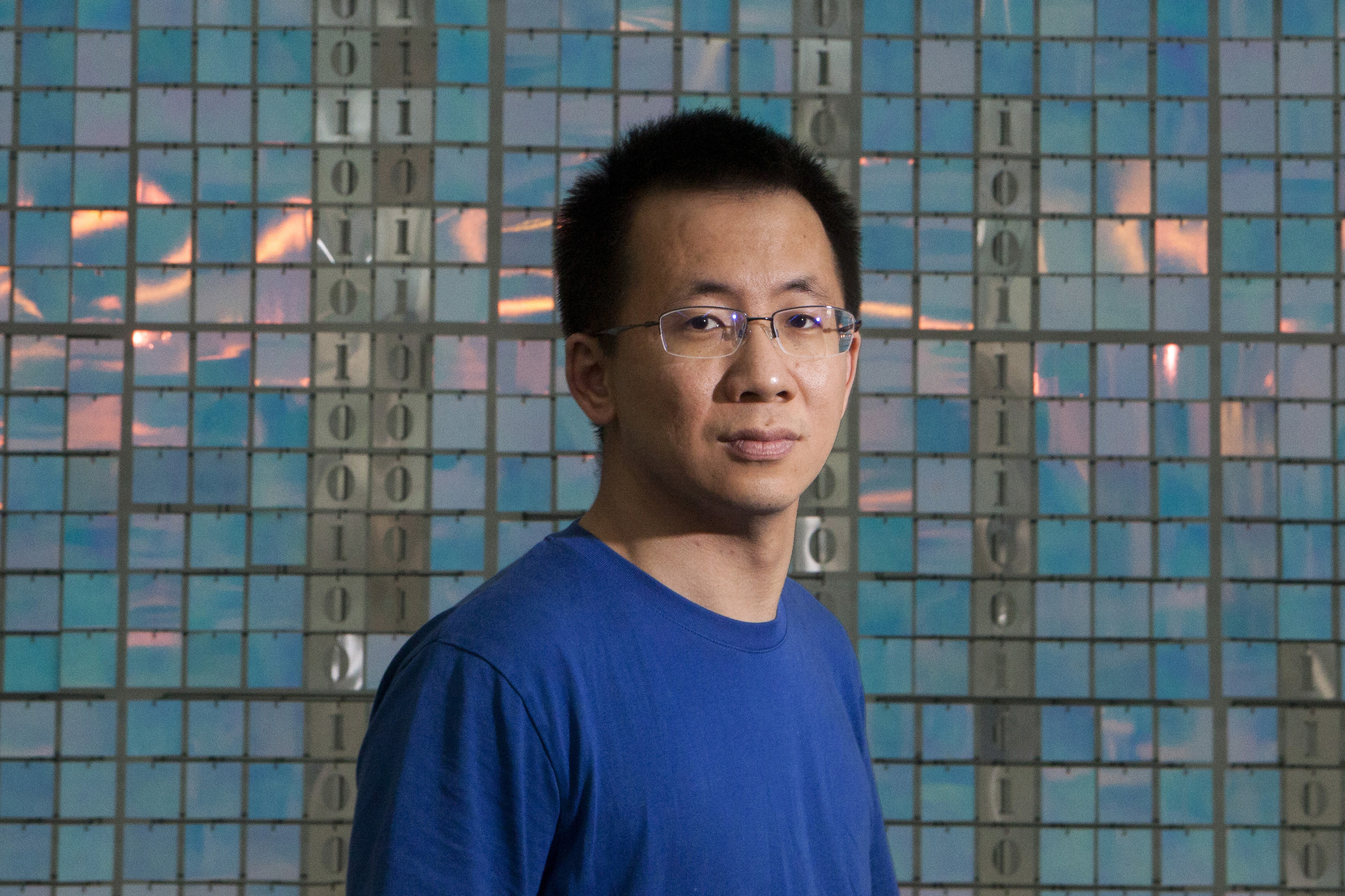 Zhang Yiming
ByteDance
By Garett Sloane
This year, TikTok, a short-form video creation app, bought Musical.ly, a popular lip syncing app, to create a combined offering that reaches more than 400 million users, and is the first China-based social media service that could achieve crossover appeal in the U.S. Owned by ByteDance and run by CEO Zhang Yiming, 34, the two apps, now known as TikTok, have become a rising force in the Chinese internet industry. TikTok is among the tops apps this year on iOS and Android devices, and it is starting to attract ads from brands like Guess, which promoted a hashtag "in my denim" campaign in September on the platform.
Web production by Tam Nguyen.