Tom and George McQueen have been partners since before birth, having gestated in the womb together. The 28-year-old identical twin Aussies joke that's where they "cracked their first brief: the escape."
And it seems the pair hasn't stopped making things together since. Their highest-profile project to date is "Meet Graham," the unnerving campaign for Australia's Transport Accident Commission from Clemenger BBDO Melbourne that brought together an artist, a trauma surgeon and a road-safety engineer to create a grotesque sculpture of a human body redesigned to withstand a car crash. Predicted to win big at Cannes, the campaign earned multiple nods at the D&AD awards, including a Black Pencil, propelling the agency to become the festival's most awarded shop this year.
The team conceived the idea in an effort to refresh messaging gone flat. Previous TAC campaigns had successfully reduced accidents, but recently, consumers had become "desensitized to the tactics of those slo-mo crash advertisements that show cars and bodies colliding," said Tom. So the pair tackled the problem from a new direction. "We'd like to think a human with nippled airbags starts people talking," he said.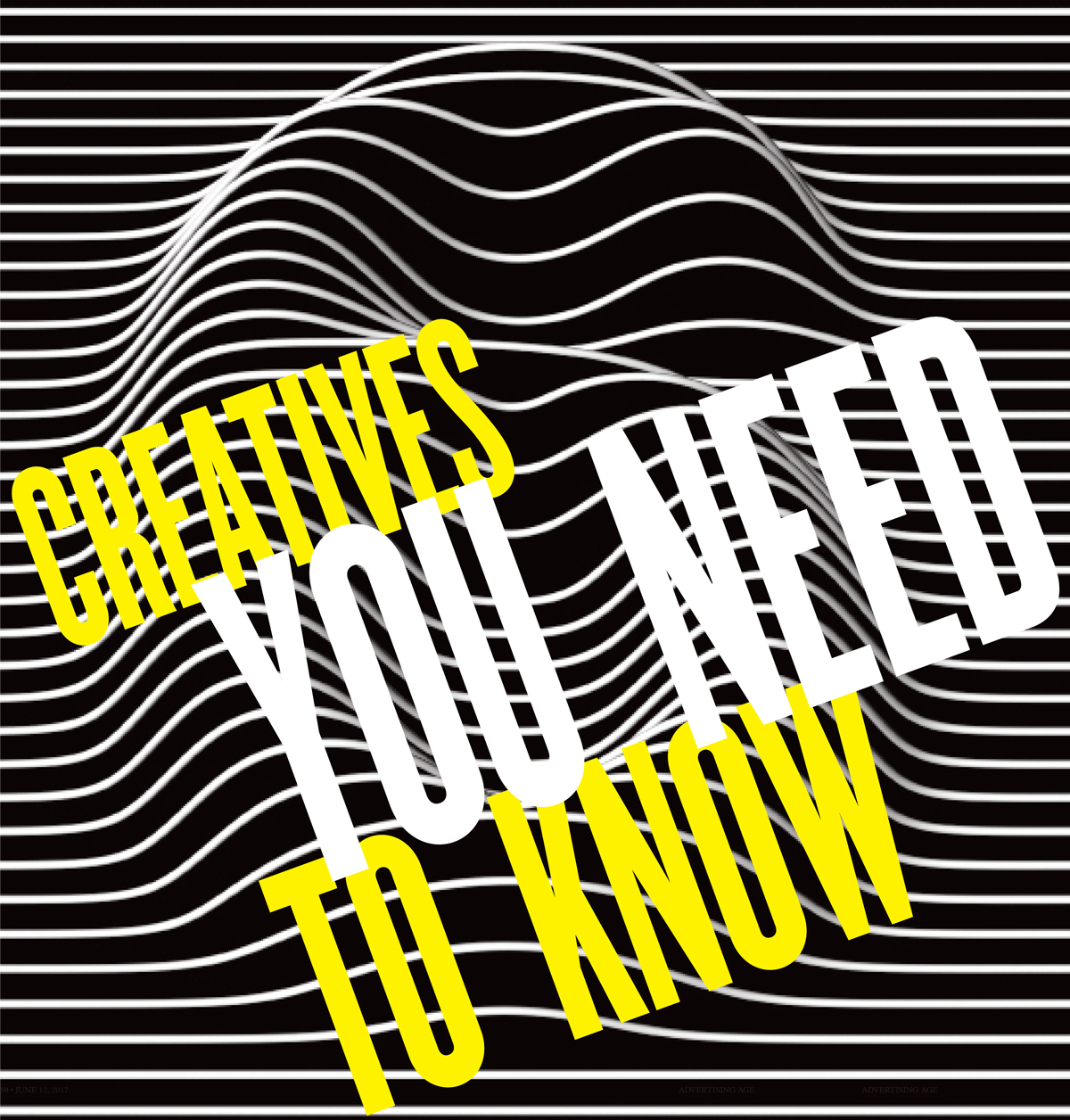 Graham traveled across Australia to areas where drivers more frequently got into accidents. Through the use of Google's Tango AR tech, viewers discovered there was real science to the character's bizarre form, from his helmetlike head and his nonexistent neck to his multi-jointed, hooflike limbs.
The twins can't say whether genes had anything to do with how they both ended up in advertising, but revealed they both gravitated early on toward making things. "There was a British show called 'Art Attack' that aired in Australia," Tom said. "We'd watch it religiously and it sparked a habit. We'd do these elaborate projects together: sculptures, drawings and manifestos on our favorite cartoons. Advertising is a place that just lets us keep making things together."
Beyond the TAC project, the rest of the twins' oeuvre reflects a reach that spans traditional advertising, experiential work, digital media and more. Their portfolio includes a stop-motion film about Christmas ornaments on a quest for retailer Myer and an app for solar provider Origin that translated consumers' roof sizes into potential cost savings from solar energy.
Another favorite project is a recent marriage equality project for Airbnb, in which they handed out "incomplete" wedding rings to symbolize how Australia still needs to close the gap in marriage equality.
As twins, they have a lot more in common than just their looks. "I think our work ethic, taste and humor are aligned, so when it comes down to it, working together is pretty effortless," said Tom. But there are differences nonetheless. While both have degrees in design, George became the art director and Tom ended up as a copywriter. "We're both very visual, but over time I think it became clear Tom was just the better writer," said George. "I'm all about the detail. Tom is better with the bigger picture." Also, "I have a lazy eye -- like way out west," he added. "That's a pretty good way to tell [us apart]. I can't see around corners yet, but I'm working on it."