Bacon barters. Social-media roasts. Selfies during the Oscars. These are just some of the business-building brainstorms that transpired under the watch of our Top Digital Marketers. The list, curated by Ad Age's editors and reporters, recognizes the talents behind some of today's smartest interactive marketing, whether it be for consumer companies like Coca-Cola and Johnson & Johnson or business-to-business giants like SAP and IBM. The 18 big thinkers listed here will be honored at a cocktail reception in San Francisco on Sept. 17 during Ad Age's Digital Conference.
Michael Accavitti
Senior VP-general manager, Acura
Acura made a bold move in the marketing of its new TLX, steering away from broadcast prime-time TV in favor of digital media. Behind that strategy is Michael Accavitti, senior VP-general manager, Acura, who has been revamping the automaker's marketing strategy and steering a significant chunk of the company's marketing budget into social media and digital video.
Mr. Accavitti said the appeal of digital is its ability to target consumers with appropriate ads for whatever stage they are in at the shopping process. If they are receiving the ad for the first time, Acura may send a general brand message; if it is the third time, the automaker may present an offer or deal.
As consumers spend more time on mobile devices, and how they consume content changes, Mr. Accavitti said Acura needs to reach audiences wherever they are. For this reason, he enlisted 24 Seinfeld and his Crackle series, "Comedians in Cars Getting Coffee," to promote the brand. Mr. Accavitti said the deal allows Acura to be in a clutter-free environment and reach viewers when and where they want to watch.
While Mr. Accavitti isn't giving up completely on TV, he says digital is better at targeting audiences and is more efficient. Digital gives marketers a more complete picture of who is watching than TV, he added.
Twitter: @mikeaccavitti
Social-media site where I spend the most time: I am a big Twitter user. I like the instantaneous response and access to information like sports and world events, as well as the second-screen activity while watching TV.
Favorite app: Shazam.
New technology I'm blown away by: 3-D projection -- enables us to tell a story and create an experience.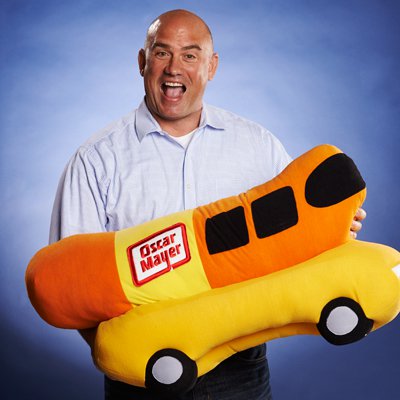 Tom Bick
Senior director-integrated marketing communications and advertising,
Kraft Foods
Group
If you are a fan of bacon, then Oscar Mayer's digital marketing will put you in hog heaven. Tom Bick is the brains behind mouth-watering marketing stunts like "Unsung Bacon," which promoted turkey bacon by trying to make Michael Bacon, the brother of Kevin Bacon, the most-followed Bacon in his family on Twitter. Another social-media effort gave Twitter fans the chance to lease the Wienermobile for a day. That followed digitally fueled campaigns like the "Great American Bacon Barter," in which a comedian traveled penniless across the country trading bacon for essentials.
Mr. Bick joined Kraft in 2011 after stints at Hill Holliday and Miller Brewing Co. He has a knack for getting his agencies to work cooperatively, according to agency executives. Oscar Mayer's shops include Olson for PR; 360i for digital; creative from McGarryBowen; and media by Starcom USA. Oscar Mayer briefs its agencies all at once, and Mr. Bick said he is willing to accept big ideas from anywhere. "We are always pushing for ideas that aren't safe. Average is failure," he said. Once agencies realize that the brand is willing to take risks, "it's very liberating for any agency, so they clamor to work on our business," he added.
Twitter: @tombick
Social-media site where I spend the most time: Facebook -- because all my friends are old.
Favorite app: Trip Case; great for travel.
New technology I don't get: Not quite on the Google Glass thing yet.
New technology I'm blown away by: My new wireless Sophos speakers and app plays all music platforms.
Least likely to be around in five years: The distinction between digital and traditional agencies.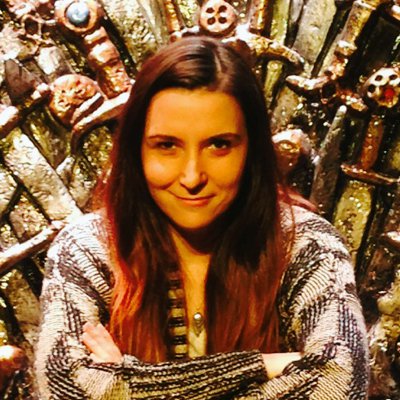 Sabrina Caluori
VP–Digital and Social Media, HBO
Sabrina Caluori has brought a startup spirit to HBO. Because she views social media not as a campaign tactic, but as a driver for HBO's programming and fan communities, Ms. Caluori is unafraid to experiment with new platforms and find ways to translate fan passion into audience growth. It's a strategy she's honed over the past seven years overseeing the development of digital content and interactive experiences for HBO and Cinemax programming and brands, including the creation of social-TV website HBO Connect.
To Ms. Caluori, social is a full-time experience that should live throughout the lifecycle of a program to ensure loyalty. In this way, she created Roast Joffrey, a social-media roast, which was designed to keep "Game of Thrones" in the zeitgeist even while the show was dark. The campaign generated nearly 800 million earned impressions and 1 million total engagements across major social-media platforms in just 48 hours. It also resulted in a 360% increase of "Game of Thrones" social-media mentions compared to the same time the year prior.
Ms. Caluori had already been working with HBO prior to joining the network, as part of the interactive agency Deep Focus. In that role, she helped create marketing campaigns for clients like Google, Comedy Central and HBO. It's this experience at a nascent agency that she says gave her a formidable digital foundation. Under her guidance, the agency grew billings more than fourfold and won multiple awards, including a Cannes Lion.
Twitter: @sabrinacaluori
Social-media site where I spend the most time: Instagram
Favorite app: Google Maps (I have the worst sense of direction.)
New technology I don't get: Oculus Rift. The technology is amazing; I just have no desire to live in a virtual world.
New technology I'm blown away by: Wearable tech -- there are so many possibilities.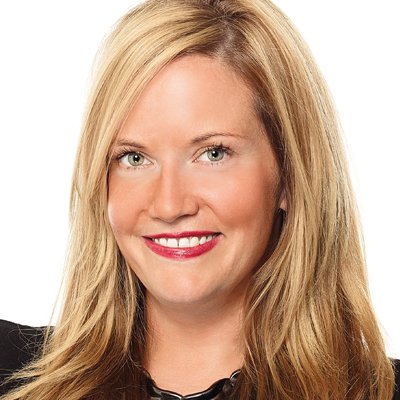 VP-global digital, COTY
Snapchat, known by some mainly for sexting teens and dodgy direct-response advertisers, may seem like dangerous territory for brands. But Coty, at least when it comes to its cK One fragrance, isn't afraid. And results of what the company says are the fragrance industry's first foray into Snapchat suggest it was right.
The social-media campaign on Snapchat and Tumblr featured content largely taken backstage from a TV and print shoot on smartphones by Korean pop star Taeyang; singer/songwriter Dev Hynes; his girlfriend, singer Samantha Urbani; and sister musicians Say Lou Lou. Within its first six weeks, the campaign from Mother and digital shop Native generated more than a million views on Snapchat, plus 10.5 million more from Twitter and millions more on Facebook, YouTube and Tumblr, said Kristen D'Arcy, Coty's VP-global digital and the force behind the effort.
"We needed a campaign refresh because [cK One] was 20 years old," Ms. D'Arcy said. "The strategy was to create a campaign that would invite consumers to be part of the cK One tribe."
The brand wanted to reach out to a new generation of users, she said, so Snapchat made sense. And of cK One's more than 6,700 followers on the network, 15% shared brand content in the early weeks, a response rate that blew away what Ms. D'Arcy, 34, a veteran of R/GA, Oscar de la Renta and Ralph Lauren, was used to in other digital campaigns.
Since arriving at Coty last year to launch its Center for Digital Competence, she's been charged with increasing the digital footprint of all the company's brands.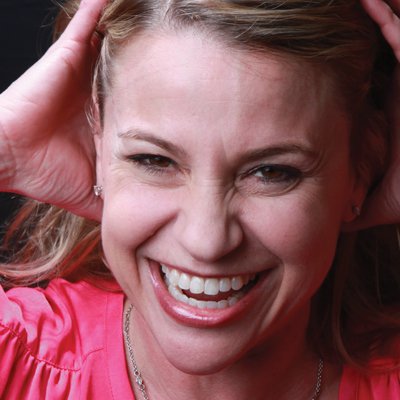 Jennifer Healan
Group director-integrated marketing content, Coca-Cola
Jennifer Healan has been, in many ways, the common thread that stitches together some of Coca-Cola's biggest campaigns. She's had a hand in groundbreaking campaigns like "Polar Bowl," which saw the beloved polar bears interact live with the Big Game in 2012, and "Mirage," a choose-your-own-adventure style campaign for the 2013 Super Bowl. She's also been heavily involved in the brand's teen outreach, which includes "The Ahh Effect," Coca-Cola's first entirely digital and social campaign. And she was at the center of the online conversation happening around "Share a Coke," the brand's popular campaign that put consumers' names on packaging.
But Ms. Healan is most proud of "It's Beautiful," the brand's 2014 Super Bowl campaign celebrating diversity, which drew plenty of praise -- and criticism. "We were so prepared with all of the content," she said. "We thought through every scenario and made sure we were prepared to engage in that conversation."
Social-media site where I spend the most time: Facebook
Favorite app: Google Maps, Uber, Delta, Disney
New technology I'm blown away by: Virtual reality, Oculus Rift
Least likely to be around in five years: Digital ad banners, as they exist today.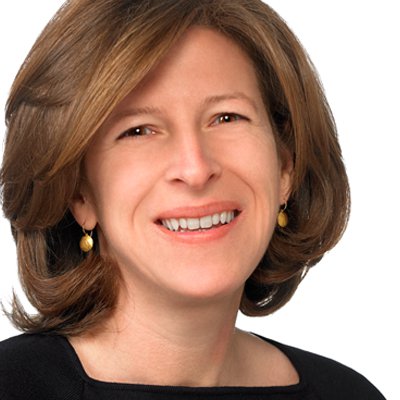 Gail Horwood
VP-worldwide digital strategy, Johnson & Johnson
As VP-worldwide digital strategy for Johnson & Johnson's consumer businesses, Gail Horwood is helping lead one of the world's largest health and personal-care marketers toward a much bigger digital presence.
Prominent among her recent efforts was the global social-media effort behind Listerine's FIFA World Cup sponsorship this summer. That included 231 pieces of original content in five languages, reaching 19 countries and 85 million people backed by what J&J describes as a "limited media investment." The cost-per-engagement beat CPG industry benchmarks on Facebook and Twitter by 70%, according to the company's research. Among the brand's better-received efforts was a tweet after Uruguay's Luis Suarez bit Italian defender Giorgio Chellini. "We recommend a good swish after grabbing a bite of Italian," the @ListerineGlobal account tweeted shortly after the incident.
The effort was a product of J&J's first real-time social-media newsroom, something Ms. Horwood expects other brands to repeat. She leads a team of 30 digital experts that helps marketers across the company expand their digital efforts. In this case, that meant trying social content-management system Percolate with social-planning agencies Sprinklr and TPG.
Social-media site where I spend the most time: Pinterest.
Favorite app: Official Seven Minute Workout.
New technology I don't get: Curved TVs.
New technology I'm blown away by: iBeacons.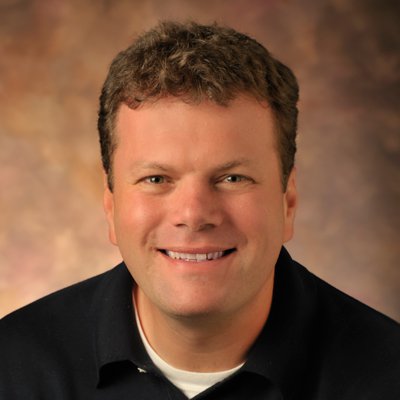 Andrew Markowitz
Director-global digital strategy, GE
Andrew Markowitz leads GE's global digital center of excellence, which develops strategies for digital platforms across all of its businesses. The role encompasses proving return-on-investment and creating best practices for website development, social content, mobile strategy, search, salesforce effectiveness and other digital capabilities.
"Our mission is, how do we make it easier to buy from GE, and how do we make it easier for our salespeople to sell?" he said.
This year, a big focus for his group has been on working with marketing-automation partners like Marketo and Salesforce, as well as next-generation digital-marketing companies, to scale technologies across the organization. "With partners like SalesPredict [predictive analytics software], NextPrinciples [social-marketing-automation software] and others, we are creating a connected infrastructure to use insights and drive better engagement," he said.
"B-to-b expectations and b-to-b demand is now mimicking b-to-c behavior and demand," Mr. Markowitz said, pointing to click-to-chat and other online user experiences.
Twitter: @andymarkowitz
Social-media site where I spend the most time: LinkedIn.
Favorite app: Peegs.
New technology I'm blown away by: Any vertical disruption brought on by crowdsourcing.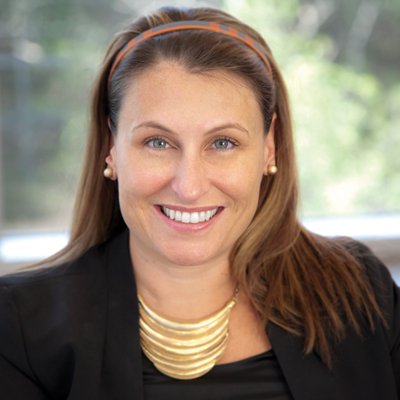 Colleen McDuffe
Senior director-social, digital and loyalty marketing,
Samsung
Telecommunications America
Last summer, the new album from Jay Z went platinum before it was released. That was because Samsung agreed to scoop up a million copies of the hip-hop mogul's work to distribute to owners of its Galaxy smartphones first.
That feat was made possible because of Colleen McDuffe. As the senior director of social, digital and loyalty marketing at Samsung U.S., Ms. McDuffe has focused largely on beefing up the last silo -- promotions and offerings for Samsung customers, often involving exclusive access -- and lacing it into the other two. She joined Samsung in 2011, when its reach online was nascent. "At that point, we really didn't have that much of a digital presence," she recalled.
Samsung is now lauded for its digital marketing, particularly its willingness to go out on a limb with things like its famed Oscar "selfie" stunt. "To be successful in the digital space you really have to be able to do the never-been-done-before," said Ms. McDuffe. At this year's South by Southwest festival, for example, her team introduced a Twitter hashtag for Samsung customers to request new smartphone batteries, which were promptly delivered by bike messengers.
Ms. McDuffe stressed that digital marketing changes rapidly. So does her category, as she knows firsthand. Before Samsung, she served as the senior manager-digital marketing at BlackBerry, the onetime king of smartphones. "Nothing is fixed for very long," she said. "We're a brand that moves with culture."
Twitter: @cmcduffe
Social-media site where I spend the most time: Facebook.
Favorite app: Red Laser (a shopper-scanner app).
New technology I don't get: Self-driving cars.
New technology I'm blown away by: Smart-home vacuum cleaner.
Least likely to be around in five years: I'm hoping we can replace the laptop.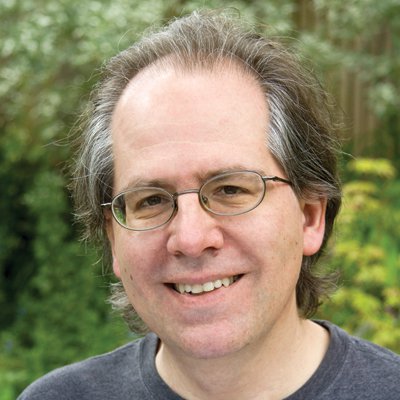 Steve Miles
Global senior VP-Unilever's Dove
Packaged-goods marketing was once relatively predictable: Get good copy-test scores. Air the ad on TV. Repeat.
Digital and social media have proved less formulaic, but Steve Miles seems to be coming close. In the past two years, his marketing team and agency Ogilvy & Mather have gotten 180 million views for the "Real Beauty Sketches" video, 70 million for "Camera Shy" and 110 million for the somewhat more controversial "Patches." Even with paid media support bucking up those numbers, it's a strong showing and big change from a decade ago when Dove had trouble matching the early success of its 2004 video "Evolution."
Mr. Miles, who studied mathematics in college and was a software engineer before joining Unilever 25 years ago, said there's no formula. "I'm not sure it was ever that predictable in TV," he said. "I don't think marketing is that simple." But he acknowledged that digital will always be less predictable. "What works for you this year probably won't next year as the algorithm changes or once platforms start to get above another," he said.
What has worked for Dove is "understanding of the space and how consumers want to be talked to in that space," he said. Unilever also has learned that digital is about learning empirically.
"Whereas in television, a whole industry of pre-testing has developed to minimize risk by marketers," he said, "so much more in digital is about learning by doing.
"It's hard to separate the impact of those Real Beauty videos from everything else, but Dove is in its fourth consecutive year of share growth across regions and categories, he said. "What we're doing seems to be rewarded by the consumer."
Social-media site where I spend the most time: Facebook.
Favorite app: Vivino or Hailo.
New technology I don't get: It's foolish to write anything off.
New technology I'm blown away by: AMOLED and what could one day be done with it.
Least likely to be around in five years: Marketers who treat digital as if it were an interruptive model or short-term sales channel.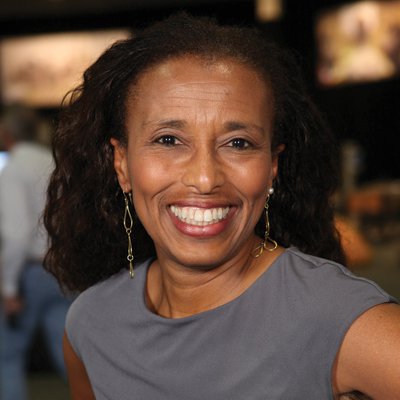 Gail Moody-Byrd
Head of integrated plan digital services, SAP Marketing
Gail Moody-Byrd leads two teams that help drive digital at $23 billion software giant SAP. One works with audience data to inform decisions about digital-marketing strategies. The other is responsible for planning integrated digital services for SAP's "priority" businesses such as banking and retail. "We help our priority businesses employ digital and social tactics to amplify their programs, show them how to do content marketing and how to move content marketing through social channels," Ms. Moody-Byrd said. "We advise on planning, create digital strategies and develop digital best practices."
For SAP's retail business this year, her team created a process for using email and social media to generate leads. "We worked with the retail team to create digital strategies that included identifying the target market through social listening, creating content targeted to audiences, funneling that content through social channels, and then tagging all that content to drive an increasing percentage of traffic and leads from social channels," she said.
The second team she leads focuses on insights. "We use a lot of the data we have available about online behaviors -- using social-listening tools and information coming from our data scientists -- to make more insightful decisions about how we use digital marketing."
Ms. Moody-Byrd's group also conducts consulting sessions in person and online with SAP's product and campaign marketing teams to help develop data-driven marketing campaigns.
Twitter: @gailmoody
Favorite app: Vivino.
New technology I don't get: Twitch.
New technology I'm blown away by: Uber.
Least likely to be around in five years: Smartphones.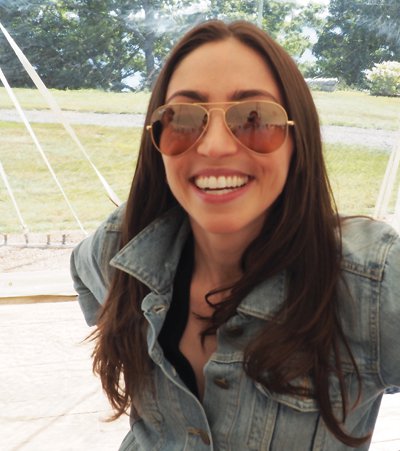 Liz Nixon
Digital and social media marketing, AT&T Mobility
"SummerBreak" feels like most reality-TV shows starring teenagers -- except the online-only series carries the AT&T logo.
The wireless carrier created the series in its bid to court a younger generation in love with digital devices, but not the networks supporting them. When Liz Nixon, who oversaw its creation for AT&T, sat down with the partners, BBDO and The Chernin Group, she said their objective was "just to create a great show." "SummerBreak" occasionally plugs its creator's mobile services, with ways that "aren't too heavy-handed," Ms. Nixon said. "By focusing on those more native elements, the negative sentiment around AT&T is negligible," she added. "It's basically not there."
For its second season, the show turned to ephemeral messaging app Snapchat. The carrier has sent out multiple disappearing messaging a day since May, accruing some 50,000 followers. Building a campaign around a "social media-driven reality series," as AT&T dubs "SummerBreak," lets Ms. Nixon dip her toes in unproven platforms.
Twitter: @lizznixon
Social-media site where I spend the most time: Instagram.
Favorite app: Facebook Paper.
New technology I'm blown away by: Uber.
Least likely to be around in five years: Generic mass online advertising.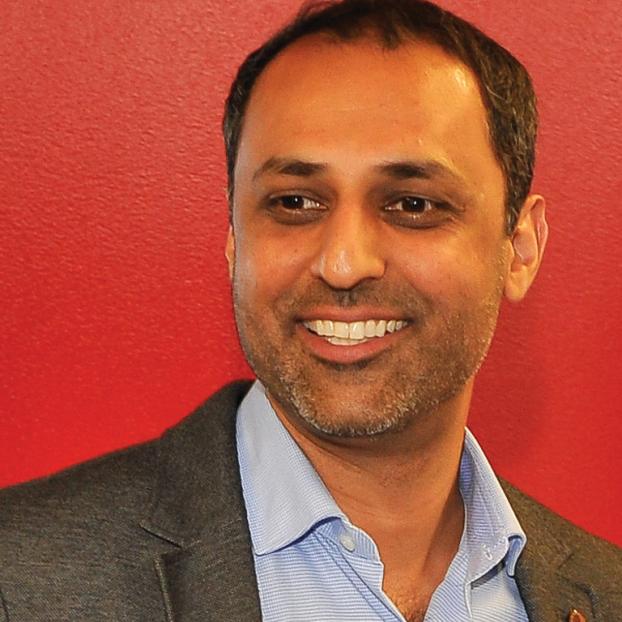 Atif Rafiq
Senior VP-chief digital officer, McDonald's
McDonald's is all about convenience -- but the chain, like all its competitors, is figuring out just what that means to today's consumers. Enter Atif Rafiq, who joined the Golden Arches late last year as its first chief digital officer.
Among his responsibilities is setting a viable global strategy for what he's called "everyday convenience" for the chain. That includes establishing an e-commerce practice that allows customers to order and pay via mobile. He is also charged with modernizing the in-store customer experience through digital means and grabbing consumers' attention in various digital channels outside the stores.
Mr. Rafiq made his marketing mark with an ambitious World Cup campaign that used new fry boxes as a backdrop for a mobile augmented-reality app called McDonald's Gol!
A veteran of Silicon Valley companies like Amazon and Yahoo, Mr. Rafiq is making efforts to stay close to tech. Earlier this summer, he opened a small McDonald's office in San Francisco in an effort to attract digital talent, increase business development and help the chain progress to a more digital-centric state of mind.
Twitter: @atifatif
Social-media site where I spend the most time: Twitter via tools like HootSuite that help curate large data sets.
Favorite app: Quora (because I can always learn something new).
New technology I don't get: Bitcoin (still ruminating on it).
New technology I'm blown away by: Google Now and Siri on wearable devices and alternative interfaces go to a whole new level.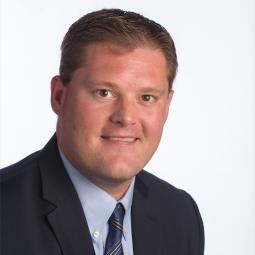 Brandon Rhoten
VP-digital and social media, Wendy's
Up until recently, Wendy's seemed to define digital as display ads that were a cheap addition to other advertising. That changed when Brandon Rhoten came on board in 2011.
Mr. Rhoten was Wendy's first employee with the word "digital" in his title, starting out within the media group. Within six months, digital was separated from the media team. "I spent my first five or six months just researching what we should do as a brand," he said. "We found we needed to listen to what people wanted from us, and we needed to determine if people actually wanted to have a conversation with us."
They did. Today, digital is central to nearly all of Wendy's campaigns, such as the "Pretzel Love Songs" campaign that rebooted this summer. Beyond advertising, Wendy's has a mobile-payment capability at 4,500 of its 6,000 stores so far, but Mr. Rhoten said that's a "Band-Aid" until the company can offer a location-based payment option that will seamlessly integrate a loyalty program. He's also overseeing deals with "big-platform partners" like Facebook, hoping to utilize social data that might someday help inform future new products.
Twitter: @brhoten
Social-media site where I spend the most time: Facebook and Twitter are a tie, but I'm finding myself on Tumblr and Instagram more than I would have guessed.
Favorite app: Notability for work, Glasses.com app for pure genius and iFunny otherwise.
New technology I don't get: Highly specialized wearables, like the posture thing. My nightstand already looks like a spider web.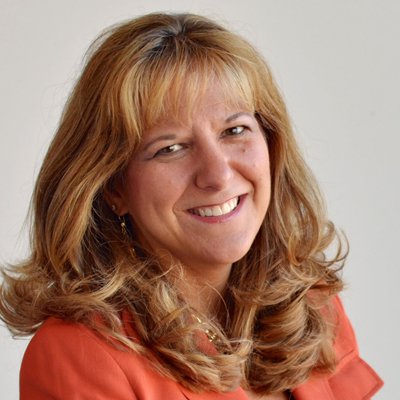 Ann Rubin
VP-branded content and global creative, IBM Corp.
Ann Rubin develops strategies for content across all platforms, including global advertising, social media, mobile, website and other channels, to make the IBM brand relate to consumers in everyday life.
"My goal for my team and IBM overall with content is to deliver the right content at the right time on exactly the platform people want it on. Digital is critically important -- it's the core of everything we do," she said.
This year, her team has been working on combining digital with live experiences to engage customers and prospects with the IBM brand. At the South by Southwest music and media conference in Austin, Texas, for example, IBM had a food truck that used Watson analytics and cloud-computing technology to create unique meals for users who voted for their favorite ingredients on Twitter.
And at the U.S. Open last month, the tech giant partnered with techno-musician James Murphy and its agency, Ogilvy & Mather, to create an app called "Sessions," which used sounds from the tennis matches to create live streaming music.
"Analytics and cloud technology are hard things to explain, so it's good for us to show these technologies in action, in ways people can understand," Ms. Rubin said.
Twitter: @annrubin
Social-media site where I spend the most time: Twitter.
Favorite app: Waze.
New technology I'm blown away by: 3-D printing.
Least likely to be around in five years: Keyboards.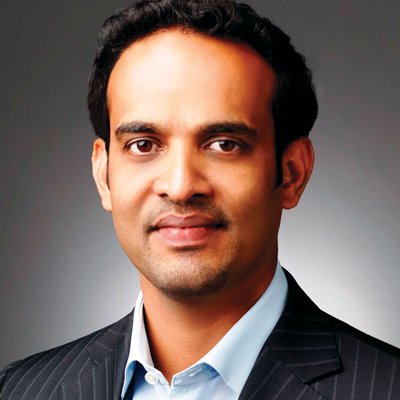 Gibu Thomas
Senior VP-e-commerce and mobile, Walmart
E-commerce has been the bright spot at Walmart of late, growing faster than Amazon the past two years. But e-commerce is still less than 3% of the Bentonville behemoth's $480 billion in global sales -- about an eighth the size of Amazon's business.
That's one reason it's so important for Gibu Thomas to make his areas ignite growth for the broader business.
Mr. Thomas joined Walmart in 2010 after years as a serial entrepreneur in Silicon Valley. Today, he's trying to make the retailer's mobile app and its e-receipt capability the backbone of a digital loyalty program. He's also out to build a host of utilities, such as online shopping lists and spending analysis aimed at bringing the convenience of online shopping offline. And he's out to virtually bring the near limitless inventory of Walmart.com to the smallest of Walmart's growing collection of small stores.
Mr. Thomas is encouraged. Of the retailer's roughly $10 billion in e-commerce sales, 12% of orders come from inside Walmart stores. Since the national launch this summer of the Savings Catcher system that automatically matches local competitor prices when people scan their Walmart receipts, shoppers have done so 10 million times and saved $5 million, he said.
Twitter: @gibuthomas
Social-media site where I spend the most time: Facebook.
Favorite app: Uber.
New technology I'm blown away by: Intelligent robots.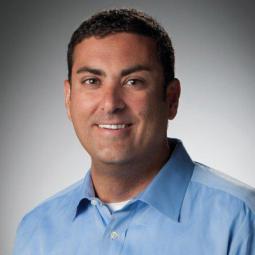 Brad Walters
Director-social media, Lowe's
When Brad Walters joined Lowe's in 2011, the retailer's social-media presence was unremarkable. There were the usual Facebook and Twitter profiles, but "no sound strategy," Mr. Walters said. He quickly set to work establishing a brand voice and perspective, experimenting with Pinterest, Vine and Google+. "Every new platform definitely receives a level of consideration," he said. "[The question is] can we add value to our customers? Can we position it in a way that's not just, 'hey, we're here?'"
Lowe's Vine series, "Fix in Six," as well as its Pinterest presence -- the brand has 3.5 million followers -- are good examples of how Mr. Walters has strengthened Lowe's social-media approach within the context of its home-improvement roots. He's also worked to connect those online conversations to the offline world. During NCAA March Madness, Lowe's ran a TV campaign showing men's distress when home-improvement projects went awry. Online, consumers drew comparisons between the spots and the feelings they experienced when their brackets were busted. Lowe's digital team flagged that to its broadcast counterparts -- and within days a spot showing tiles falling off a bathroom wall was altered to include the names of teams that had lost during the tournament.
Twitter: @bradjwalters
Favorite app: Hyperlapse; we've been talking about it a lot internally.
New technology I don't get: The mobile app 'Yo' -- have we really become so lazy that we need an app that just sends a message to someone saying 'Yo?'
Least likely to be around in five years: The desktop computer -- smartphones, tablets, and laptops continue to evolve and become more and more powerful, making the stationary desktop obsolete.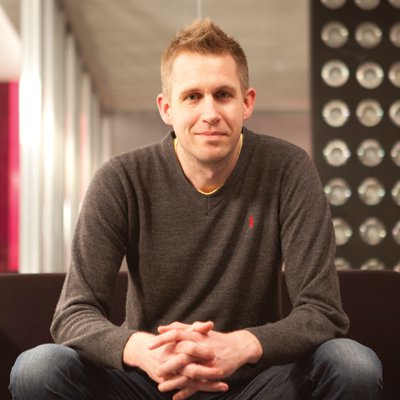 Ben Wilson
Reckitt Benckiser, marketing director, China
For Earth Hour in March, Durex had a cheeky message: When you turn off the lights to be good to the planet, why not switch off your smartphones and devices too, and be good to your partner?
That global campaign, #TurnOffToTurnOn, came from the brand's China team, one of the savviest -- and funniest -- creators of social content for China's 632 million internet users. Many of the team's ideas get exported. Ben Wilson, a U.K. native, moved to Beijing in 2010 to build RB's family of brands, including Durex, in China. Since China has strict restrictions on TV ads related to sex, Durex had to try something fresh.
"We asked, 'How could you use social to reach out to as many people as through a TV ad or a TV campaign?'" the RB China marketing director said.
The answer was fun content, like a viral game reminiscent of "Flappy Bird" called Flappy Sperm. For "Travel with Love," designed to get people talking about a taboo subject, Durex sent people on a journey with sex toys to barter along the way.
Public discussions about sex are sometimes avoided in China, and the brand answers questions on social mobile app WeChat, allowing for one-to-one communication. Durex puts up 10 to 15 posts a day in China, and "it's impossible for everything to get approved by the marketing director, like in the old world," Mr. Wilson said. "It makes you empower your team and your partners much more."
Social-media site where I spend the most time: I'm really a WeChat junkie... I'm on it 50 times a day.
New technology I don't get: I think wearable devices don't add enough value to consumers' lives and have been treated more like fashion accessories. The industry has been much more focused on developing wearable tech than on the consumer experience you can get from that tech.
New technology I'm blown away by: My favorite thing for playing with is augmented reality.
Least likely to be around in five years: Email I really don't use, anything important now is through WeChat.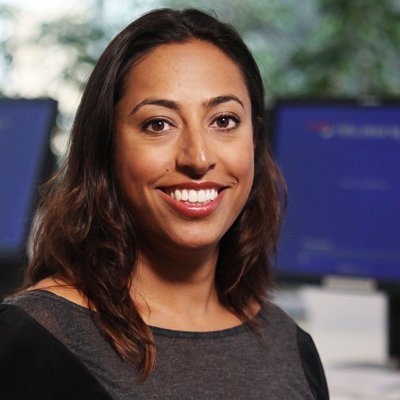 Catriona Woodward
Digital marketing innovation manager, British Airways
Once-stuffy British Airways has been showered with creative kudos, including a Grand Prix in the direct category at the Cannes Lions festival this year, for the "Magic of Flying." Its "Magic" billboards react to a plane flying overhead with a little boy who stands and points at the aircraft as the flight number and city of origin appear on the billboard.
In April, as "Magic of Flying" started to scoop up awards, Catriona Woodward joined the airline as digital marketing innovation manager, taking on the challenge of keeping the work magical. Ms. Woodward was previously at PZCussons Beauty, where she was global senior digital manager for cult hair-care brand Fudge.
"Digital is really the responsibility of every marketer at BA," she said. "We have a large and enthusiastic marketing community, so it's always a challenge to make sure we're aligned and sharing learnings. We must consider the objectives of our activity and choose the most appropriate channel for it, rather than having digital and traditional marketing split into separate teams."
Twitter: @catswoodward
Social-media site where I spend the most time: Facebook.
Favorite app: Uber.
New technology I don't get: There's not any technology I can think of here, but I'm interested to see where wearables go. Many people don't wear watches anymore because they have their phones and watches have a limited display so it'll be interesting to see how they develop.