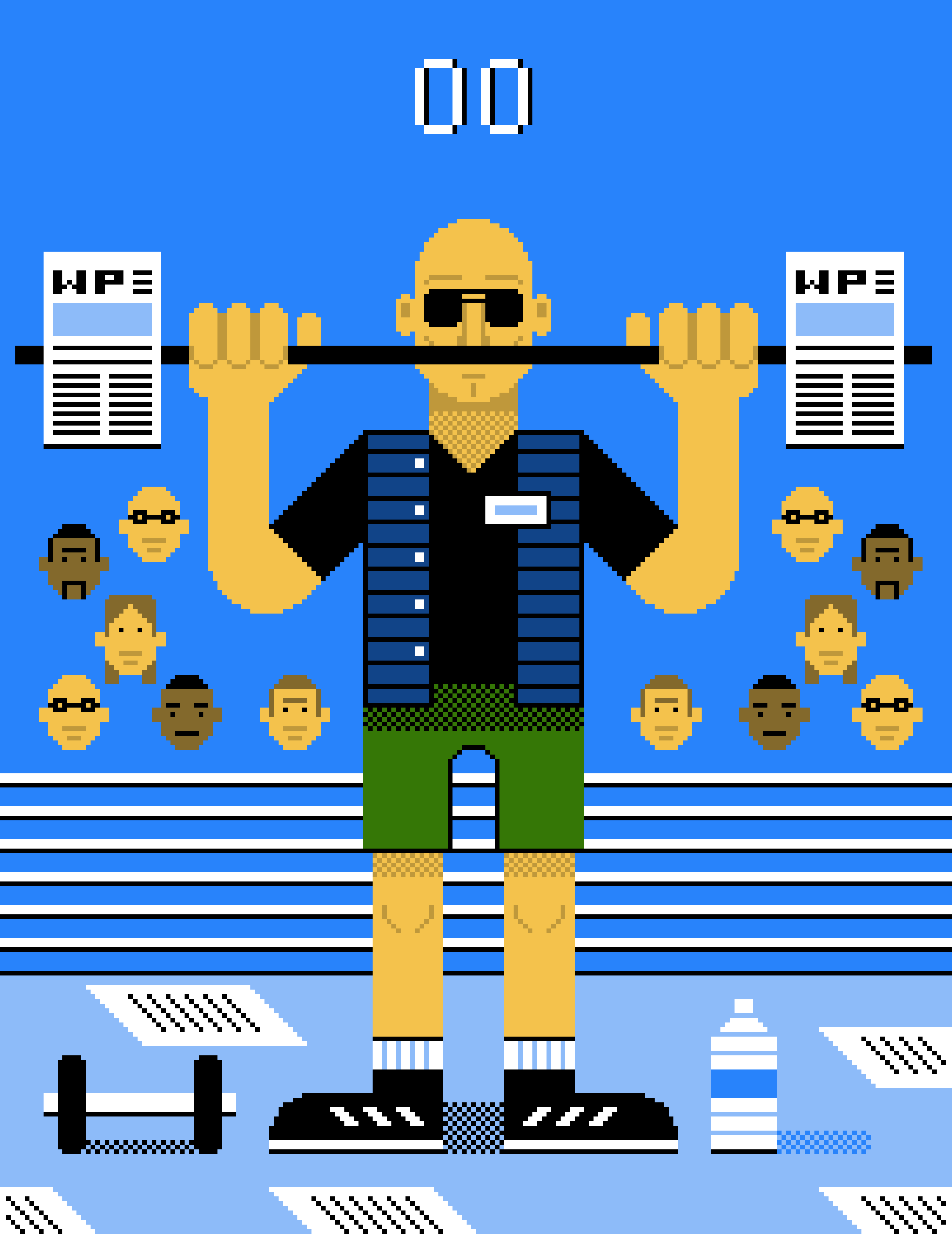 Credit: Illustration by Nicholas Little
When BuzzFeed announced with fanfare last week that it is coming out with two bold new ad products that, in part, translate TV ads to GIFs for social and mobile, Jarrod Dicker, VP of commercial product and innovation at The Washington Post, couldn't resist taking the bait.
"The @washingtonpost RED team is inspiring entire pub ad ecosystem to do better. We launched this in 2015," Dicker tweeted, calling out BuzzFeed for copying and pasting an idea from the 139-year-old Post. "It works!"
Dicker was referring to a product that his team—research, experimentation and development, or RED for short—built to wean itself off third-party ad tech two years ago. FlexPlay was designed to compress big video files into quick-loading clips that change size and shape depending on the advertiser's specifications. The ad unit was meant to help brands take their existing TV content and repurpose it automatically for digital, particularly on smaller screens.
The Post is also able to license it out to other publishers as part of a tidy little side business that has generated "tens of millions of dollars" for the publisher, according to Dicker. That BuzzFeed is now following suit, as are other, much larger outfits like YouTube, proves the concept to Dicker.
Not that he needed it. Dicker is known in ad tech and publishing circles as a brash and charming talker. A scruffy Phish fan, Dicker leads a team that has become the de facto skunkworks unit inside The Washington Post—a tech lab with a direct line to Post (and Amazon) owner Jeff Bezos himself. Since talking his way into the Post as an "individual contributor" for commercial tech and advertising in September 2015, Dicker has assembled a team with more than a dozen members and introduced a suite of 13 products that not only have made the Post vastly more efficient, but opened up fresh revenue streams.
"One of the advantages The Washington Post has going for it is its tech is made by publishers for publishers," says Susan Bidel, senior analyst at market research outfit Forrester. "Much of the tools available in ad tech and in publishing are tools made by engineers and they don't necessarily have real working publisher input."
Bonus: Having someone like Bezos behind the curtain gives the Post's tech products credibility, she says. Nor does it hurt to have someone with bottomless pockets bankrolling your tinkering. Bezos declined to comment on RED for this story—but Dicker, who also oversees commercial strategy and operations teams at the Post, was happy to lean in.

Credit: Illustration by Nicholas Little
Fake news and U.S. blues
While the presidency of Donald Trump has provided a subscription boon to legacy news outlets like The Washington Post, The Wall Street Journal and The New York Times, Bezos' riches and tech acumen are serving to turbocharge the Post especially. The New York Times says its strategy remains much the same: Good journalism will generate more subscribers, which in turn will draw more ad dollars.
Dicker has a different focus. He claims he doesn't really view the Times as a rival, and that the appropriate comparison is ad tech giants (and digital ad-dollar vacuums) like Google, Facebook and even Snapchat.
"The Washington Post is continuing toward innovating on the commercial side to become more than just a media company, but also a software-as-a-service business," he says. "Publishers need to start investing in building out products that generate money for their content while also licensing that tech."
Toward that end, team RED has built products like Post Cards, which presents branded content to users based on what they've clicked on while browsing The Washington Post. Another product, Own, taps newsroom artificial intelligence to generate tailored messages to accompany this branded content. Own lives in the Post's content management system, Arc Publishing, another product the Post licenses out to other publishers. By developing its own ad tech tools, the Post has drastically reduced its reliance on third-party vendors, slashing slow load times on the site.
In December of last year, the Post reported itself to be profitable for the first time since Bezos bought the paper in 2013. Today the Post boasts 80 million to 100 million monthly unique views, in part due to the efficiencies RED has introduced, Dicker says.
Goin' down the road feelin' bad
The software-as-service ethos behind RED is not exactly a new one—nor is it entirely uncontroversial. "I've been down this road before in the early days of digital, and frankly don't think it's a great business to be selling these kinds of software-as-service technologies," says Scott Havens, global head of digital at Bloomberg Media. "It requires different specialties and expertise than a publisher typically has, and the challenge is greater when you add the fact that you're targeting an industry that is looking at every corner of the room to cut costs and/or willing to take cheap or free tech and platform solutions rather than pay high recurring fees."
And in spite of a good climate for real journalism (the antidote to so-called "fake news"), publishers are generally under siege. Digital advertising is expected to account for 77 cents of each new ad dollar in 2017, according to a GroupM report from earlier this year—with Google and Facebook leading the pack. In 2016 the two companies alone accounted for 20 percent of the pie. The so-called ad tech Lumascape has undergone considerable consolidation in the past 18 months. Some survivors, like 8-year-old publicly traded ad tech company The Trade Desk, also make money through licensing software. Trade Desk generated more than $200 million in revenue in 2016 doing what Dicker's team is building.
"Building platforms is the core business for the new digital organizations," says Karthic Bala, head of data strategy at Condé Nast. "For traditional publishers, it is not in their natural DNA, but they will need to evolve and get into it more and more because, the way I see it, that is the future." These legacy publishers own great brands, quality content and rich data, he says. It's only a natural progression. In the Post's case it doesn't hurt to have Daddy Warbucks writing checks.
"Bezos is investing for the long haul and I think that allows The Washington Post the leeway they need to prove their point," says Forrester's Bidel.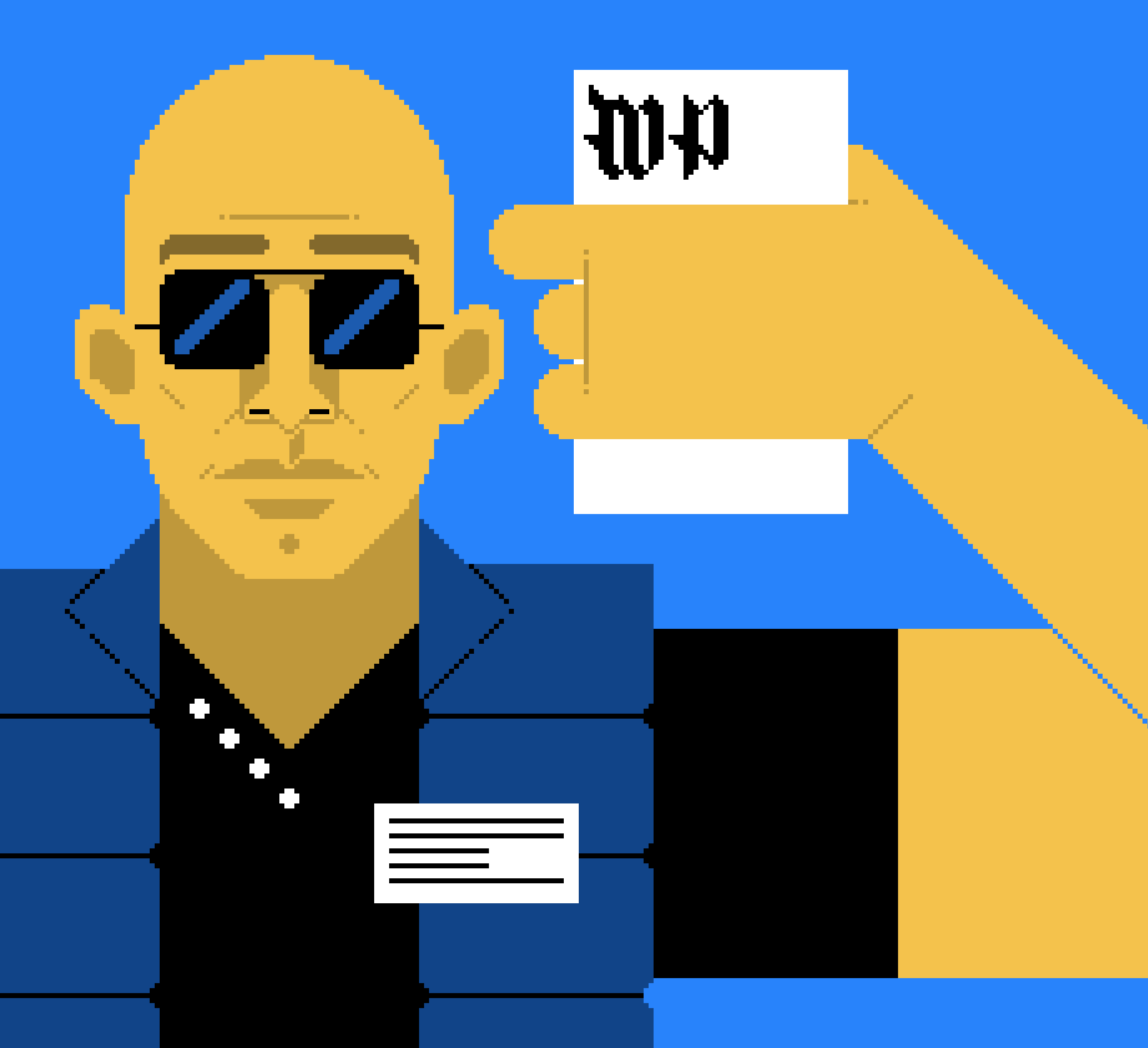 Credit: Illustration by Nicholas Little
Long, strange trip
Dicker is nothing if not a fan of having leeway. Just 32 (though he feels "like 50 after all the Phish shows"), he came to the Post from RebelMouse, which was founded by the core technology team from the Huffington Post. After two years, Dicker says he was ready for his next adventure, but few publishers were looking for people like him to run product and engineering teams. So he reached out to Jed Hartman, chief revenue officer at The Washington Post, and someone whom Dicker had worked with at Time Inc. The pitch: Publishers rely way too much on third parties for their technology, so why not have someone build those products in-house?
"Jed agreed immediately," Dicker says. "I met with our CTO and joined the team after one conversation. RED was launched two months later."
Although a techie by trade, Dicker comes by his journalism leanings honestly. An English major at Rutgers, he wrote for the school paper, The Daily Targum. Dicker says he has always been "obsessed with music and wanted to be a journalist on the music beat."
His first gig out of college was working as deputy editor of the music site Stay Thirsty, while also bartending at a local dive. "It was a sort of 'Almost Famous' situation where I had to fake it to make it," he says. "After a couple of years I had interviewed Animal Collective, My Morning Jacket, Dave Davies, MGT [of MC5], Pretty Lights, Bill Ward [of Black Sabbath] and hundreds of others."
Ever the happy-hippie capitalist, Dicker's love of music abides: His newborn twin sons, Knox and Nash, are named after music meccas. Ripple, a rotating ad carousel that team RED built with a call-to-action on the last slide, takes its name from a Grateful Dead song (itself a weird little call to action). The fixation with all things Dead and Phish and good vibes carries over into Dicker's user-experience philosophy: Put the user first and all the headaches of ad blocking and viewability will go away on their own. "All of the products are built to be consumer-first, and facilitate the best experience for brands with their existing assets by leveraging tech," he says. "Let's prove it on the Post, but build it to live everywhere." Groovy.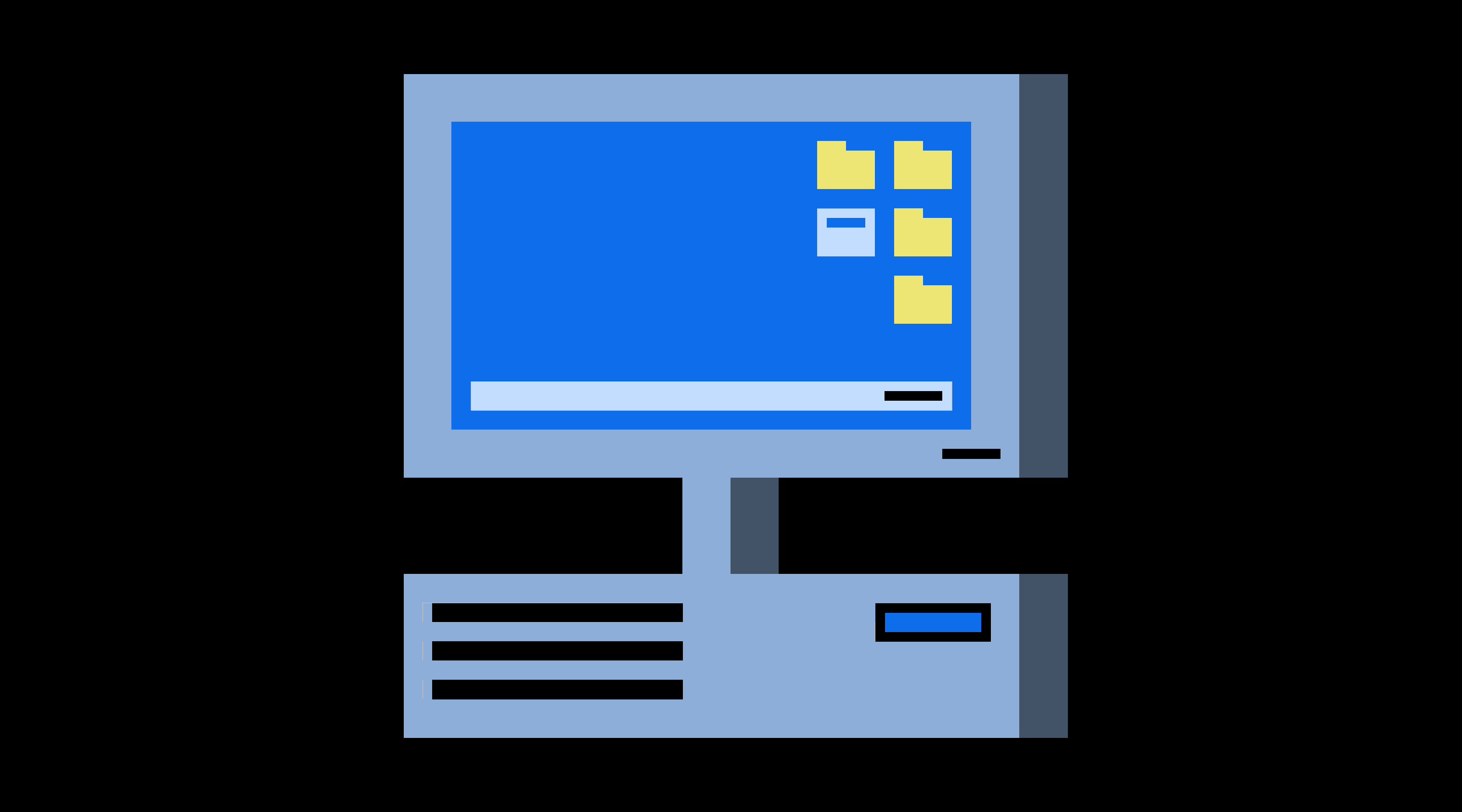 Credit: Illustration by Nicholas Little
Know your WaPo product
A rundown of software products that Jarrod Dicker's team has built since 2015 to wean the Post off outside ad tech:
FlexPlay
What it does: FlexPlay was designed to compress big video files into quick-loading clips that change size and shape depending on the advertiser's specifications. The ad unit helps brands take their existing TV content and repurpose it automatically for digital.
Clients: FedEx, Comcast, Exxon,
Sony Pictures
Post Pulse
What it does: A mobile-first, data-driven ad product that combines a client's assets, branded content and Washington Post editorial content. It is served in a rich-media unit that's personalized based on a reader's own browsing history.
Clients: Oppenheimer, Sprint, BMW, Chevy
Ad Builder
What it does: Builds all products in-house. This is the product generator for any custom HTML unit or display product. It powers Post Pulse.
Clients: Wells Fargo, Morgan Stanley
Cascade
What it does: Uses a brand's pre-approved video or photo assets to create a native-like ad experience that automatically maximizes sizing based on the user's device.
Clients: Next Day Blinds, Brighthouse Financial, University of Virginia
Ripple
What it does: An automatically rotating ad carousel consisting of image slides with text overlay and a clickable call-to-action on the last slide. Readers can interact by pausing or swiping through images.
Clients: United Airlines, Lincoln, Pfizer
Activate
What it does: Distribution/sharing, lead generation, sign-ups, polling, voting and pledges that entice the customer to interact with brand messages directly.
Clients: Dell, UPS, SAS
BrandBrief
What it does: An embedded module that lives in select Washington Post newsletters. The native placement adopts the same look and feel of the surrounding newsletter, with transparent advertiser attribution and social sharing.
Clients: Koch, Uber, United Health Group
Fuse
What it does: Allows a marketer to deliver its brand story with the same speed and execution as Facebook Instant Articles and Google AMP.
Clients: AIG, AT&T, Morgan Stanley
InContext
What it does: Places branded content within relevant news content as a pull-quote. It places quotes, facts or excerpts provided by the advertiser from an original branded-content piece within the body of related Washington Post articles.
Clients: Allstate, Bank of America, Siemens, Raytheon
Re-Engage
What it does: Built to engage users at the moment when they're most likely to look elsewhere, the module monitors a user's scroll frequency and inactive interface action on mobile. If the user appears not engaged, the Post delivers a "Re-Engage" unit that recommends related content based on their interests through Clavis data systems. The algorithm pulls the most closely related content within that particular section.
Clients: Subaru, BP, Boeing
Post Cards
What it does: Breaks down an immersive piece of branded content into its multimedia components, creates promotional assets for each component and then delivers the particular form of media that readers enjoy engaging with most.
Clients: Canon, Mercedes, Bayer
Own
What it does: A native content generator powered by artificial intelligence.
Clients: Cornell Journalism, Boeing
Zeus
What it does: Zeus is The Washington Post's ad tech engine and is available for syndication. Since Zeus launched on mobile in September, the Post claims ad performance and viewability have greatly improved.
Clients: Tronc, The Globe and Mail, Lincoln