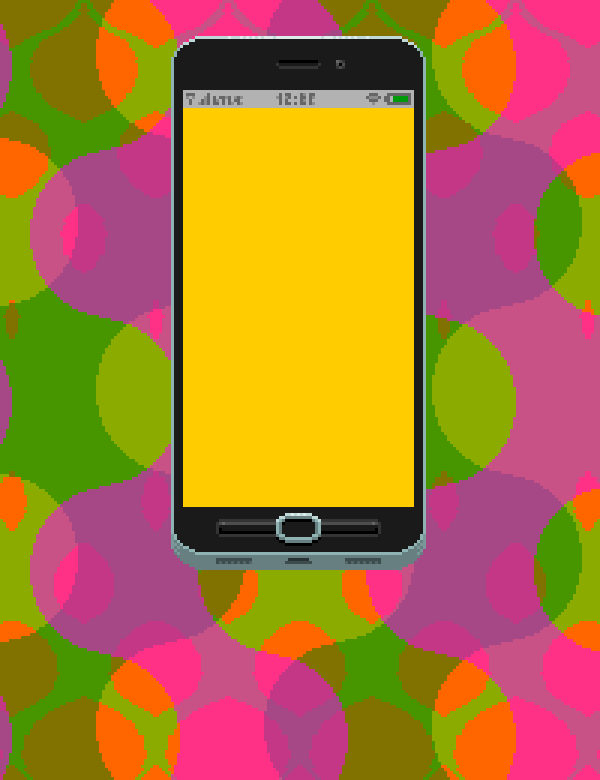 Credit: Illustration by Walter Newton
When Eaze, a cannabis delivery app, first began its battle in 2014 to win over the hearts and minds of California lawmakers, executives at the young startup didn't know they sat on a powerful secret weapon: grandma and grandpa.
Traditional marijuana delivery usually involves searching for a nearby dispensary, ascertaining its delivery policies, texting in an order and hoping for the best. Eaze, instead, offered medical marijuana patients cannabis at their doorsteps in 20 minutes or less. In its first two years, the company says it saw its baby boomer client base grow by 25 percent. Then, in November 2016, Californians voted to legalize recreational marijuana, and although the law wouldn't go into effect until January 2018, Eaze says its baby boomer demographic surged another 20 percent over 2017, boosted in turn by some 15 percent more orders among Gen X consumers. The average stoner—traditionally white, male, between the ages of 21 and 35—turned out to be not so average.
That Eaze could collect such data sets it apart from your average bud-slinging operation. Most delivery services offered through local dispensaries operate on a low-tech system: Users text in a photograph of their driver's license or state identification card, as well as a copy of their medical license at dispensaries that haven't begun selling recreational weed. Eaze and other delivery apps like GreenRush and Meadow also require users to have a driver's license or state-issued identification card and, depending on the market, a medical license. (In Eaze's case, users upload their documents through a secure website, rather than by text.) But Eaze, which leads other apps in both transaction volume and the legislative muscle it brings to expanding delivery services across the state, was one of the first to capture and analyze that data on the back end. It can parse information such as a buyer's district, neighborhood and physical address, which helped it determine that its consumers were as likely to sign up for AARP as they were to shop at Whole Foods with their roommates.
"When we share the numbers and types of ways people use cannabis, there definitely is an epiphany we see happen," says Jamie Feaster, Eaze's VP of marketing. "The modern cannabis consumer isn't the stoner of the past. It's a woman, it's a baby boomer and the way they use cannabis isn't necessarily packing it into a bong or rolling up a joint."
Snoop Dogg seal of approval
In a little over three years, the San Francisco-based company has raised $51 million from multiple rounds of funding—Eaze counts Snoop Dogg's Casa Verde Capital among its investors—making it the highest-funded cannabis startup to date. And as the state moved toward legalization on Jan. 1, and lobbying by cannabis companies to ease regulations around the sale and delivery of medical and recreational marijuana kicked into overdrive, Eaze was ready.
On its face, the business is pretty simple: Eaze partners directly with local dispensaries, offering its users a curated menu of goods from almost 60 trusted brand partners. All a customer needs to do is power up the app and tap a few buttons; Eaze coordinates on the back end with its dispensaries, which work largely as fulfillment centers, without clients knowing exactly which dispensary handled their orders.
But the data Eaze accumulates gives it extra marketing muscle. Most brick-and-mortar dispensaries rely on a patchwork network of listings, with menus they often have to update manually across multiple websites, making it nearly impossible for stores to guarantee stock by the time a customer walks in the door. The fact that most dispensaries operate as cash businesses makes it that much harder to track micro buying trends. But an app can dive deeper into consumer behavior. Eaze catalogs many facets of a purchase: which products were picked up, whether they were considered briefly or at length, and how much time they spent in the shopping cart before being placed back.
Eaze, in fact, is already pitching itself to dispensaries and growers alike as an industry expert. The company first began using the information it collected to fuel a data analytics program called Eaze Insights, designed to work hand in hand with local policymakers to establish favorable delivery legislation, city by city. As Eaze's menu grew from just a handful of brands and its footprint grew throughout California, it expanded Eaze Insights into its paid subscription-based Brand Insights Program, which analyzes consumer data for partners.
"From a brand perspective, we help them understand who is buying their products and how they're using them, so that they can create an even better product that helps people live their lives," says Feaster.
Eaze currently features more than 400 items such as flowers and concentrates, and plenty of ready-to-use options like edibles and lotions, which have proved popular among older generations. As the company gets to know more about its user base, it says those insights aren't just fueling Eaze's behavior—they're helping drive partners' product strategy too.
"Our relationship with Eaze began only a few months after we entered the California market. [With its] consumer data, we were able to quickly get a clear picture of how our California consumers would differ from the consumers in our home state of Oregon," says Cameron Forni, co-founder of Cura Cannabis Solutions, which provides Eaze with its line of Select Oil vaporizer cartridges. "It's been amazing to see their sales numbers and consumer insights around our brand."
Select, which has grown to become the bestselling cannabis brand in California and the greater West Coast, according to cannabis analytics firm BDS Analytics, has already developed products based on Eaze insights. When Eaze reported that cannabis consumption increased around the holidays, especially on "Green Wednesday," the day before Thanksgiving, Select launched two limited-edition holiday cartridges in 2017: the Pumpkin Spice Select Elite and the Select Social Peppermint. Other brands have begun to follow suit. Cloud Confections, a cannabis edibles brand sold on Eaze, created a chocolate-covered espresso bean with 2 milligrams of active ingredient THC, lower than its usual 5- and 10-milligram doses, after learning from Eaze that low-dosage products were increasing in popularity.
Additionally, says Feaster, Eaze see itself as "an advertising solution for brands." Brands that partner with Eaze, he says, have a variety of marketing options available to them: weekly marketing emails sent to Eaze customers, sponsored blog content and public display ads, like the startup's popular "Hello Marijuana, Goodbye ..." billboards that highlight all the medical conditions cannabis could help alleviate. It also plans to include advertising within the app and on the website in the near future.
Rating the weed apps
In addition to delivery services, other cannabis apps include the Yelp-like Weedmaps, launched in 2008, which lets dispensaries list and update their menus in one centralized location, and lets users rank dispensaries and delivery services worldwide. Weedmaps is the largest dispensary listing service and, according to reporting by OC Weekly, a free newspaper in Orange County, takes in upward of $30 million in annual revenue from both advertising and dispensary listings. It only recently launched an online ordering program, which is limited to a handful of dispensary partners and is still in beta.
Much of Weedmaps' success has come from first-mover advantage: By being the go-to site for dispensary listings, it makes for the best ad buy in an otherwise opaque category. But data like the kind Eaze is collecting stands to be a major democratizer for cannabis companies looking ahead.
"Because the industry is so constrained, ventures like Eaze and other companies that can tap the consumer directly stand to create a great platform for brands to connect with the consumers," says Emily Paxhia, principal of Poseidon Asset Management, a hedge fund focused primarily on cannabis ventures.
Hurdles still exist for companies like Eaze. Apple's App Store policies prevent native apps from conducting cannabis-related transactions, which means Eaze customers still use a mobile-optimized web app as a workaround. Most dispensaries and delivery services carry hundreds of products from both established brands and independent growers at any one time; Eaze works only with the brands it has deemed compliant and forward-thinking.
As Eaze expands, so too will other delivery apps, some of which are catching up to Eaze's footprint, if not the reach and depth of its data. Competition is fierce, and while Eaze is successfully leveraging its well-designed technology to carve out a niche in the burgeoning cannabis industry, 20 minutes or less may not be fast enough to remain the leader of the pack.