Interview Russia
February, Lana Del Rey
The year began with a pop-culture conflagration over Lana Del Rey, whose January "Saturday Night Live" performance was termed "one of the worst outings in SNL history" by no less an authority than "NBC Nightly News" anchor Brian Williams. The Russian edition of Interview, meanwhile, explained how she achieves her appearance.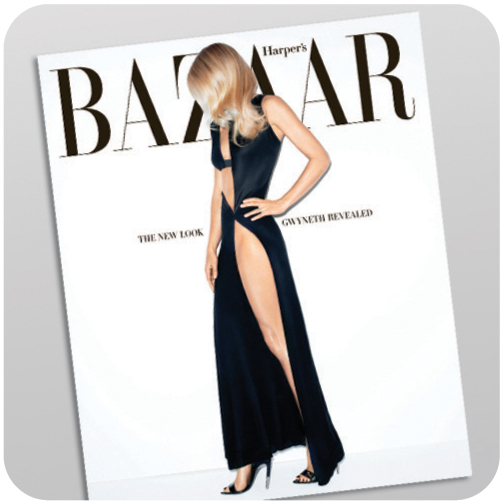 Harper's Bazaar
March, Gwyneth Paltrow
A new look for Harper's Bazaar, an unexpected style for Gwyneth Paltrow and an unusual refusal to show a cover star's face combined to jolt subscribers when the March issue arrived.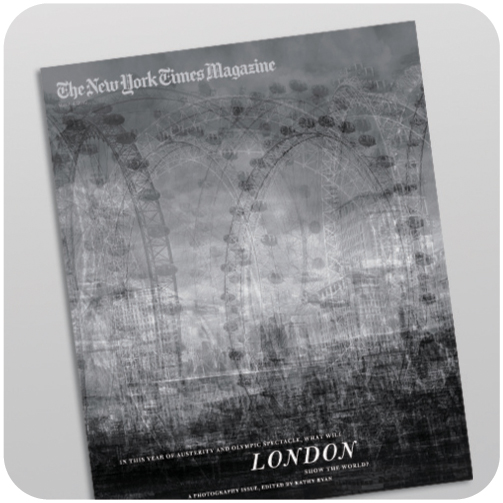 The New York Times Magazine
March 4, The London Eye
With the Olympics nearing and cliches already everywhere, artist Idris Khan created an ambiguous portrait of London by layering images. "These landmarks are photographed a million times a day," he told The Times, "but you can create more than just a document -- a feeling of stretched time."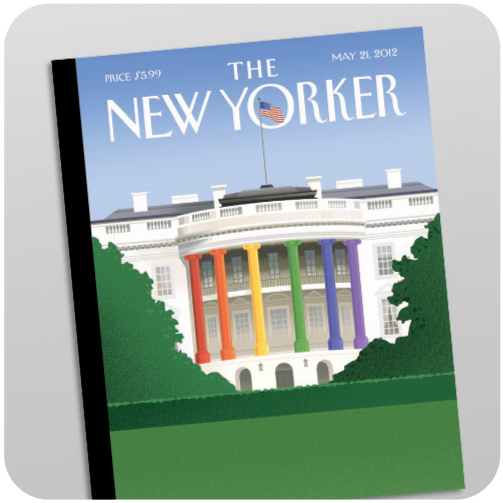 The New Yorker
May 21, "Spectrum of Light"
President Barack Obama's "evolving" view on gay marriage became full-on support in May. "It's a celebratory moment for our country, and that 's what I tried to capture," artist Bob Staake said on The New Yorker's site. "(I don't especially like those rainbow colors, but they are what they are -- I had to use them.)"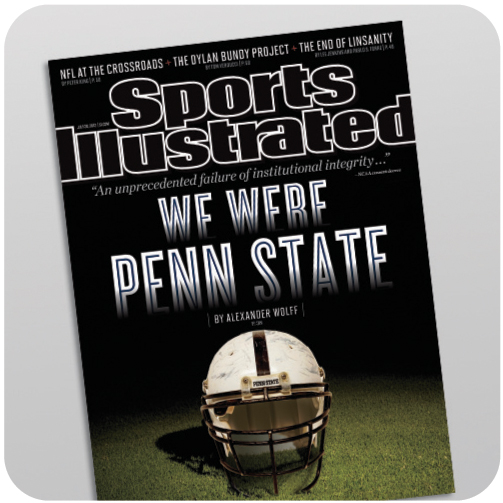 Sports Illustrated
July 30, "We Were Penn State"
The NCCA in July fined Penn State $60 million over the Sandusky scandal, banned the football program from postseason play for four years and vacated all of its wins since 1998. Sports Illustrated delivered the stark takeaway.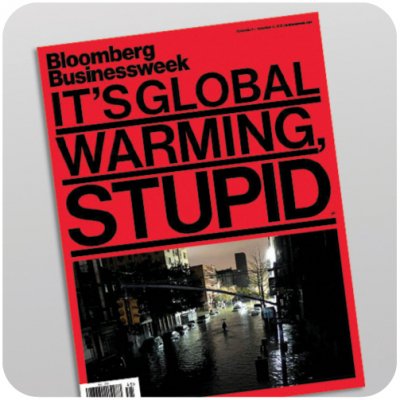 Bloomberg Businessweek
Nov. 5-11, "It's Global Warming, Stupid"
Hurricane Sandy devastated the northeastern U.S. in late October, flooding parts of New York City, crippling mass transit and cutting power to millions. It fell to a business magazine, surprisingly, to make the strongest case for one important contributor.
New York
Nov. 12, "The City and the Storm"
Where Bloomberg Businessweek spelled out its story with typography, New York had one breathtaking photo, taken from a helicopter by photographer Iwan Baan. In December the Museum of Modern Art started selling prints of the picture to benefit Sandy relief.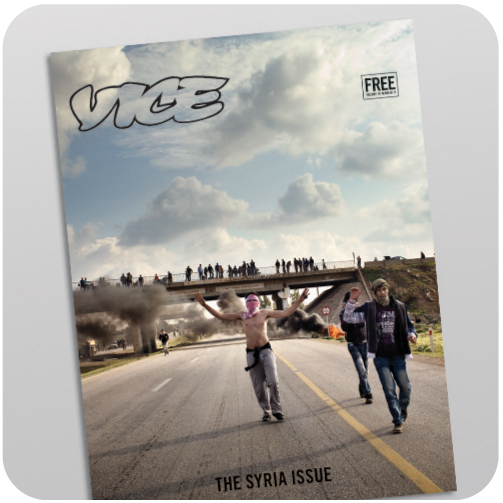 Vice
November, "The Syria Issue"
The Syrian conflict dates back to March 2011, when demonstrators began demanding the release of political prisoners, but it has waxed and waned in U.S. media. Vice magazine arrested readers' attention with a photo evoking "Mad Max"-style Armageddon.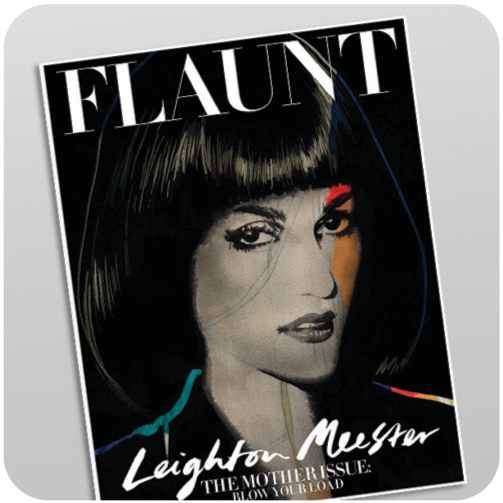 Flaunt
November, Leighton Meester
As the CW series "Gossip Girl" came to an end, actress Leighton Meester showed up in a risqué photo shoot for the independent culture and lifestyle magazine Flaunt -- and served as muse for an intriguing cover portrait.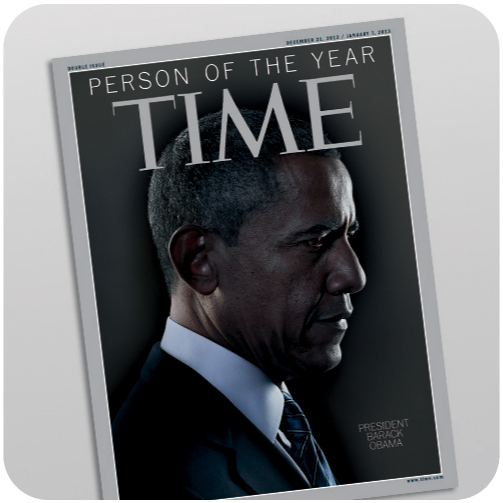 Time
Dec. 31, "Person of the Year"
With a successful re-election campaign complete, President Obama dove into difficult negotiations to avoid the so-called fiscal cliff and faced the aftermath of the Sandy Hook, Conn., school shootings. Time 's striking cover photo seemed to capture the mood.