Happy New Year. Now get cracking: We outline 13 challenges for 2013 and offer up some predictions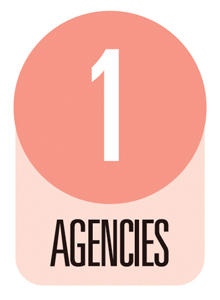 Slow payments from clients is the new reality
We're hearing that cash-strapped clients are looking for extensions on payment terms from their agencies -- to 60 days from 30 days, in some cases to 90 days from 60 days, and in very, very rare cases to as much as 120 days. It's part of what adland execs say is a reality when it comes to marketers choosing agency partners. Today, it's not only about the caliber of creative work or strategic thinking but the financial circumstances an agency is willing to accept. It's not great for agencies, however it's the reality in 2013.
Prediction: Commonwealth, a first-of -its-kind experiment to partner rival holding companies in order to build an entity for a client -- in this case, General Motors -- will have some tough tests ahead. It will continue to be under pressure and need to evolve to suit GM's marketing needs. Senior leaders at the automaker deemed it was unable to handle the launch work for a major piece of Chevy business -- Silverado trucks -- and moved the work to Publicis Groupe 's Leo Burnett. At the same time, it's long been delaying a decision over whether to keep the "Chevy Runs Deep" tagline. We think it will likely get swapped for a new one sometime this year.
---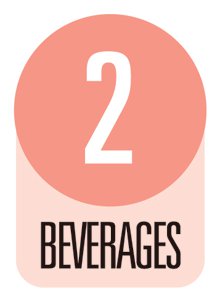 How low can you go? Calories count in category

Thanks to an increasing focus on the obesity epidemic and nonalcoholic beverages' role in that debate, the major players will heavily promote low- and no-calorie options in the coming year. PepsiCo has rolled out PepsiNext, featuring 60% less sugar than regular Pepsi, and is planning a major push for Diet Pepsi beginning in January. Meanwhile, Dr Pepper Snapple Group has found success with its 10-calorie brand extensions. Dr Pepper Ten was rolled out nationally last year. And in January, Ten versions of 7-Up, Sunkist, Canada Dry, RC Cola and A&W Root Beer will roll out nationwide, with a major ad campaign planned for March. Coca-Cola hasn't introduced any mid-calorie products but it is part of an industry effort to launch a CaloriesCount Vending Program. The vending machines in the program encourage lower-calorie beverage choices, according to the American Beverage Association. The machines will be introduced in Chicago and San Antonio this year.
Prediction: PepsiCo's North America beverage division will continue to make tweaks to its agency relationships -- 65% of its roster was shed a year ago -- while trademark Pepsi will stem market-share declines with big-budget marketing, limited-time offerings and fresh packaging designs.
---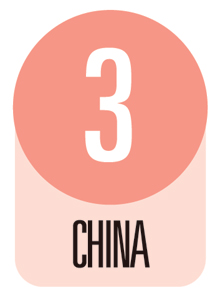 Buy this: China to Surpass U.S. in e-commerce
China is on track to overtake the U.S. and become the world's largest e-commerce market by 2015. The vast majority of sales still come from consumer transactions but B-to-C is driving the growth in China, where shoppers go online to buy everything from cars to butter. Earlier this year, China's version of Cyber Monday brought in $3 billion for merchants on the company's two major e-commerce platforms, Taobao and Tmail, making it the biggest online-shopping day anywhere. Companies getting in on the action include Walmart, which took over a controlling stake in local online retailer Yihaodian in late 2012. According to a Boston Consulting Group report, "The internet today in China is similar to television in the 1960s and 1970s -- the place where consumers congregate and companies need to locate."
Prediction: Hand-wringing over the uninspired creative work from China will continue, but someone will come in and change the game. (Maybe this is wishful thinking?)
---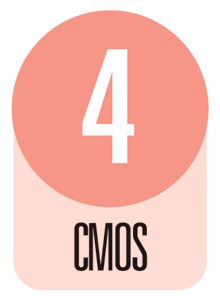 Can C-suite solve the value equation?
In the last several years, marketers have struggled with the best way to communicate value to consumers, and it's a challenge that will persist in 2013. Just what is the definition of value, and what does it mean to consumers? Fast-fashion retailers such as H&M, Zara and Forever 21 have defined the apparel landscape, but some predict shoppers' desire for disposable fashion is waning. Seth Farbman, CMO at Gap, recently told Ad Age that consumers are hungry for well-priced quality basics. JC Penney and McDonald's continue to focus on price as a way to convey value. This holiday season, JC Penney prominently featured prices in its TV ads, an approach that was widespread in the depths of the recession but has been less popular lately. The Golden Arches credited promotion of value items, in part, for a surprise 2.5% sales increase in the U.S. in November. But Procter & Gamble's Tide Pods have succeeded by redefining value to mean efficiency more than price -- they're the most-expensive product in laundry.
Prediction: More outsiders in the CMO suite. The marketing role has become more integral to the organization -- and more complicated. That's forced companies to look beyond their categories for fresh ideas and new skill sets.
---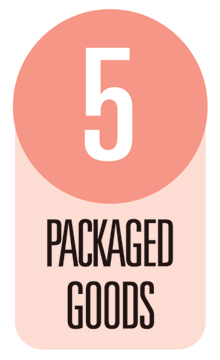 Price war ahead
There's no question consumer packaged goods giants will continue to restructure. The question is whether they will use the savings reaped from thinning their ranks.
"Are they going to invest in advertising and innovation or is it going to be a bloodbath from a pricing perspective?" asked Sanford C. Bernstein analyst Ali Dibadj. He expects the latter.
So far, P&G has spent savings back into marketing. But with slow growth and a shrunken middle class in the U.S., it no longer looks like P&G, which has long had the priciest brand portfolio in its industry, can maintain the price gaps it once had. If it looks to narrow price gaps or move more aggressively into value-price lines, competitors may cut prices accordingly.
With the same pressure since 2008, the industry has avoided price war. Now it's less clear that peace will hold.
Prediction:
The U.S., having lost its luster compared to developing markets in recent years, will get renewed focus from CPG marketers. That's because Western Europe's prospects are worse, growth has slowed in developing markets, L'Oréal has shown there's plenty of growth to be had in the U.S., and P&G is highly motivated to shore up market shares in its biggest, most-profitable market.
---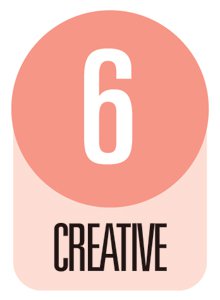 The rise of branded experiences