News
Look Ahead 2013: What to Expect in the Ad and Marketing World by Category
Trends, Challenges and Predictions in Everything from Agencies to Packaged Goods
Happy New Year. Now get cracking: We outline 13 challenges for 2013 and offer up some predictions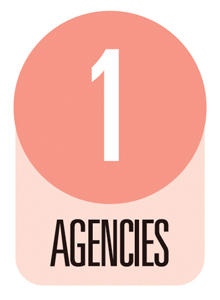 Slow payments from clients is the new reality
We're hearing that cash-strapped clients are looking for extensions on payment terms from their agencies -- to 60 days from 30 days, in some cases to 90 days from 60 days, and in very, very rare cases to as much as 120 days. It's part of what adland execs say is a reality when it comes to marketers choosing agency partners. Today, it's not only about the caliber of creative work or strategic thinking but the financial circumstances an agency is willing to accept. It's not great for agencies, however it's the reality in 2013.
Prediction: Commonwealth, a first-of -its-kind experiment to partner rival holding companies in order to build an entity for a client -- in this case, General Motors -- will have some tough tests ahead. It will continue to be under pressure and need to evolve to suit GM's marketing needs. Senior leaders at the automaker deemed it was unable to handle the launch work for a major piece of Chevy business -- Silverado trucks -- and moved the work to Publicis Groupe 's Leo Burnett. At the same time, it's long been delaying a decision over whether to keep the "Chevy Runs Deep" tagline. We think it will likely get swapped for a new one sometime this year.
---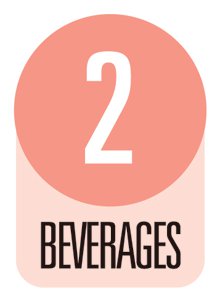 How low can you go? Calories count in category

Thanks to an increasing focus on the obesity epidemic and nonalcoholic beverages' role in that debate, the major players will heavily promote low- and no-calorie options in the coming year. PepsiCo has rolled out PepsiNext, featuring 60% less sugar than regular Pepsi, and is planning a major push for Diet Pepsi beginning in January. Meanwhile, Dr Pepper Snapple Group has found success with its 10-calorie brand extensions. Dr Pepper Ten was rolled out nationally last year. And in January, Ten versions of 7-Up, Sunkist, Canada Dry, RC Cola and A&W Root Beer will roll out nationwide, with a major ad campaign planned for March. Coca-Cola hasn't introduced any mid-calorie products but it is part of an industry effort to launch a CaloriesCount Vending Program. The vending machines in the program encourage lower-calorie beverage choices, according to the American Beverage Association. The machines will be introduced in Chicago and San Antonio this year.
Prediction: PepsiCo's North America beverage division will continue to make tweaks to its agency relationships -- 65% of its roster was shed a year ago -- while trademark Pepsi will stem market-share declines with big-budget marketing, limited-time offerings and fresh packaging designs.
---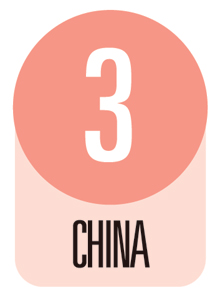 Buy this: China to Surpass U.S. in e-commerce
China is on track to overtake the U.S. and become the world's largest e-commerce market by 2015. The vast majority of sales still come from consumer transactions but B-to-C is driving the growth in China, where shoppers go online to buy everything from cars to butter. Earlier this year, China's version of Cyber Monday brought in $3 billion for merchants on the company's two major e-commerce platforms, Taobao and Tmail, making it the biggest online-shopping day anywhere. Companies getting in on the action include Walmart, which took over a controlling stake in local online retailer Yihaodian in late 2012. According to a Boston Consulting Group report, "The internet today in China is similar to television in the 1960s and 1970s -- the place where consumers congregate and companies need to locate."
Prediction: Hand-wringing over the uninspired creative work from China will continue, but someone will come in and change the game. (Maybe this is wishful thinking?)
---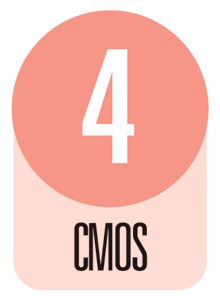 Can C-suite solve the value equation?
In the last several years, marketers have struggled with the best way to communicate value to consumers, and it's a challenge that will persist in 2013. Just what is the definition of value, and what does it mean to consumers? Fast-fashion retailers such as H&M, Zara and Forever 21 have defined the apparel landscape, but some predict shoppers' desire for disposable fashion is waning. Seth Farbman, CMO at Gap, recently told Ad Age that consumers are hungry for well-priced quality basics. JC Penney and McDonald's continue to focus on price as a way to convey value. This holiday season, JC Penney prominently featured prices in its TV ads, an approach that was widespread in the depths of the recession but has been less popular lately. The Golden Arches credited promotion of value items, in part, for a surprise 2.5% sales increase in the U.S. in November. But Procter & Gamble's Tide Pods have succeeded by redefining value to mean efficiency more than price -- they're the most-expensive product in laundry.
Prediction: More outsiders in the CMO suite. The marketing role has become more integral to the organization -- and more complicated. That's forced companies to look beyond their categories for fresh ideas and new skill sets.
---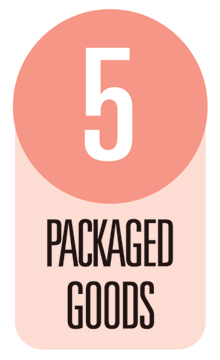 Price war ahead
There's no question consumer packaged goods giants will continue to restructure. The question is whether they will use the savings reaped from thinning their ranks.
"Are they going to invest in advertising and innovation or is it going to be a bloodbath from a pricing perspective?" asked Sanford C. Bernstein analyst Ali Dibadj. He expects the latter.
So far, P&G has spent savings back into marketing. But with slow growth and a shrunken middle class in the U.S., it no longer looks like P&G, which has long had the priciest brand portfolio in its industry, can maintain the price gaps it once had. If it looks to narrow price gaps or move more aggressively into value-price lines, competitors may cut prices accordingly.
With the same pressure since 2008, the industry has avoided price war. Now it's less clear that peace will hold.
Prediction:
The U.S., having lost its luster compared to developing markets in recent years, will get renewed focus from CPG marketers. That's because Western Europe's prospects are worse, growth has slowed in developing markets, L'Oréal has shown there's plenty of growth to be had in the U.S., and P&G is highly motivated to shore up market shares in its biggest, most-profitable market.
---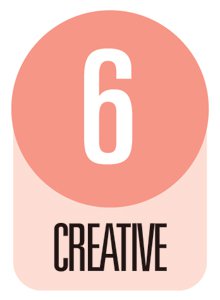 The rise of branded experiences
Branded experiences and stunts will get even more ambitious and meaningful. Digital has increased brands' appetite for commanding attention in the real world, providing fuel for social-media fodder. Chipotle captured the Grammys' TV audience with its endearing "Back to the Start" animated film, and then brought meat to its message by forming the Cultivate Foundation and sponsoring a series of concerts and events to support sustainable farming. Anheuser-Busch resurrected its Budweiser Superfest via a new partnership with Jay -Z, who headlined and curated a summer music fest, "Made in America," in Philadelphia, to be made into a Hollywood film.
Prediction: Red Bull copycats galore. "Red Bull Stratos" marked a brand achievement of proportions we haven't seen since "BMW Films." Many will try to replicate; very few will fly.
---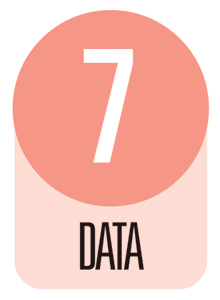 Big -data problem: too few scientists
More and more companies need or want a data quant, but there simply aren't enough computer scientists, mathematicians and engineers to go around. It's no wonder corporations have begun investing in educating tomorrow's data scientists.
Consulting firm Comrise is sponsoring big-data training sessions at colleges including Syracuse University and Cornell University. IBM, another firm desperately seeking data geeks, recently opened a facility in Columbus, Ohio, that will house hundreds of data staff. In the hopes of grooming people for these high-demand gigs, IBM partnered with Ohio State to develop coursework.
Similar activities are under way at New Jersey's Rutgers University. The school is looking for a professor to teach big-data classes, and it recently scored a National Science Foundation grant as part of its big-data research initiative.
Prediction: Facebook will finally join the industry's privacy program. Nearly all the big players participate in the Digital Advertising Alliance, a self-regulatory coalition, but Facebook is a glaring omission. Though the company claims its own ad settings allow users to opt out of receiving unwanted ads, new offerings including behavioral-ad targeting through third-party partners make Facebook's absence even more apparent. Expect that to change.
---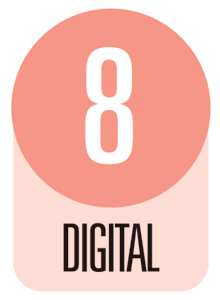 Native ads will see more rigor
"Native advertising" made a splash in 2012, with content publishers and distributors of all stripes appropriating the term to describe advertising that wasn't a typical display ad. Advertisers followed suit, rushing to prove that they had a "content strategy." But as more advertisers set aside bigger portions of their marketing budgets for content-centric campaigns in 2013, they will increasingly look for more-sophisticated ways to measure their returns on investment. After all, does a blog post showing images of 17 animals dressed like humans, no matter how many times it's shared on social networks, really boost the perception of a brand?
Publishers that take the time to help advertisers analyze content campaigns beyond vanity metrics, as well as produce content that actually incorporates a brand's values in smart and subtle ways, will take a bigger piece of the pie. The rest will see their "native" business line revert to one-off custom projects.
Prediction: No one expects the cable "bundle" to break overnight, but in 2013 so-called cable-nevers will become a force to be reckoned with. A new generation of entertainment services outside traditional pay-cable are starting to emerge, chief among them is Aereo, Barry Diller's web TV service that uses a technological work-around to pick up local broadcast stations. In September, CEO Chet Kanojia said the company has done deals with cable networks that users can purchase a la carte, but he hasn't named them yet.
Other cloud-based video services abound, including as Net2TV, backed by Ronald Lauder. None of these will win a head-to-head competition with cable, but they don't have to. What the web has shown us with content is "good enough" is actually plenty good for a certain subset. For those who don't care if they get ESPN or Discovery, there will be plenty of low-cost alternatives.
---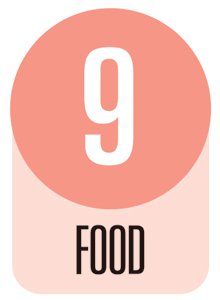 You want a salad or fries with that ?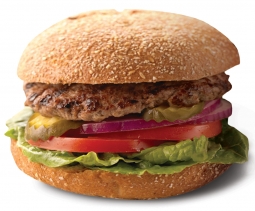 Though a bulgur salad may not be on the menu at McDonald's this year (or any year, for that matter), smaller health-food fast-casual chains are popping up. It's likely these types of chains will take years to expand, but some locations have already been making waves. Lyfe Kitchen , the brainchild of former McDonald's global chief operating officer and president Mike Roberts, was started in California and offers local, organic, healthful fare. Pret A Manger, which specializes in fresh items that have no preservatives or chemicals, continues to expand in the U.S.
Prediction: A big food company such as PepsiCo or Kraft Foods Group will acquire fast-rising Greek-yogurt maker Argo Farma, which makes Chobani.
---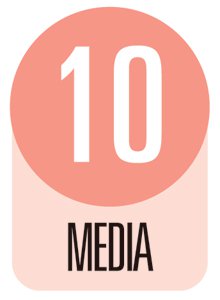 TV networks will seek total picture via measurement
TV has kept its hold on ad dollars even as viewership fragments, time-shifting grows and digital video players such as YouTube try to build an upfront of their own. But TV's traditional share of marketers' outlays will not be impervious in 2013. With the clock ticking toward the TV upfront and more ad dollars poised to move to other media, one of the Big Four broadcast networks may finally come up with a total measurement plan, giving advertisers a verified audience for shows across TVs, mobile devices and computers. Networks, meanwhile, will keep agitating for the C7 ratings standard, which would count people who watch within seven days. As advertisers and media buyers resist, wondering why they should move off the standard of C3, it will be interesting to see if anyone can make C7 worth marketers' while.
Prediction: The end of niche cable-TV channels?
Cable turned TV into a cornucopia of niche programming, but today the web is where most turn for uber-niche video. Cable and satellite distributors, groaning under exorbitant carriage fees and feeling heat from streaming video services, are now threatening to drop little-viewed cable channels entirely. Time Warner Cable said in December that it will stop carrying Ovation, calling it "among the poorest- performing networks." Expect other networks to face the same crisis.
---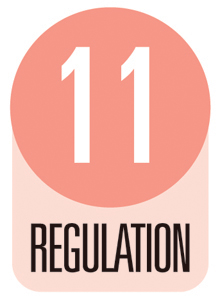 Advertisers guard against tax attack
The advertising- expense tax deduction could be in play when Congress attempts to overhaul the tax code.
The deduction has been on the books since Congress enacted the tax code in 1913, and for years industry leaders have feared that it might come under attack. But the threat could loom larger than usual in 2013 as politicians seek solutions to close the nation's budget deficit. Agencies fear that if the deduction is lost, marketers will curtail their ad budgets, meaning less work for them. Ultimately, that could mean less revenue for ad-supported media companies. Ad expenditures in the U.S. total $5.8 trillion, or 19% of the total economic output of the country, Advertising Age reported last year. In New York, advertising generates $423 billion. Pharmaceutical companies, including their parent industry of chemical manufacturing, claim the biggest ad-expense deductions, according to an Ad Age analysis last year based on 2008 tax data.
Prediction: FTC Chairman Jon Leibowitz will step down and be replaced by Commissioner Julie Brill, a former senior deputy attorney general and chief of consumer protection and antitrust for the North Carolina Department of Justice.
---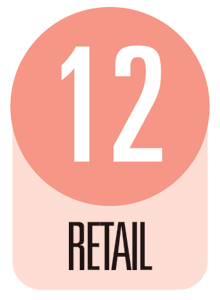 'Shoppable' media aims to spur sales
As mobile adoption and video consumption soars, retailers are looking for ways to get in on the action. "Shoppable media," meaning video or print vehicles that encourage customers to immediately purchase products using various technologies, will become an increasingly popular way to do that .
Target CMO Jeff Jones said he believes that 's the direction video is going, citing the brand's recent "Falling for You" series, a three-part romantic comedy featuring Kristen Bell and 110 products. QR code and text-to-buy experiments will also continue. This past holiday season, Target 's TV ads encouraged shoppers to text to buy toys featured in one of its spots.
Prediction: JC Penney will be forced to layer in an increasing number of promotions -- a strategy CEO Ron Johnson had shunned -- in order to appease concerned analysts and attract lapsed customers.
---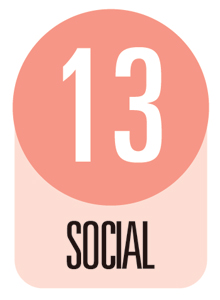 More startups will go it alone
Consolidation was the story for a generation of social-marketing startups that came on the scene over the past few years, with Salesforce's $689 million acquisition of Buddy Media the high-water mark. With major buyers such as Oracle (which gobbled up Involver and Vitrue) and Google (which bought Wildfire) presumably no longer in the market and funding drying up, startups will have to make it on their own.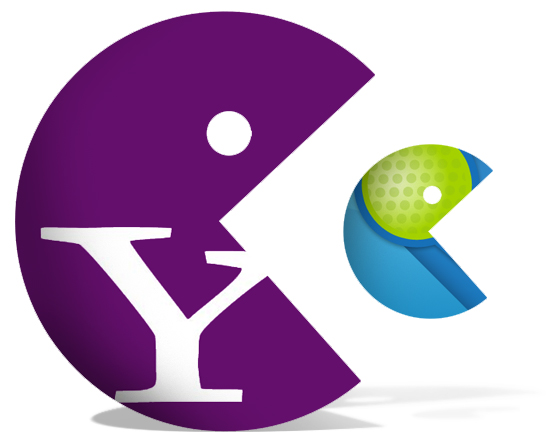 Facebook's crop of preferred marketing developers may look to do deals among each other. And it's quite possible that Facebook and Twitter will make an "acqhire" or two of smaller social-ad and -analytics companies to siphon off premier talent.
Prediction: Foursquare will be acquired. While it has fended off acquisition offers from the likes of Yahoo in the past, in 2013 CEO Dennis Crowley will be in a position to more seriously entertain them. Growth on the platform is slowing (compare its reported 25 million registered users as of fall to Instagram's more than 100 million). Meanwhile, the ad product it unveiled last summer -- paid notifications from merchants about specials in their local stores -- has yet to see wide adoption. Momentum is no longer on the nearly 4-year-old startup's side, but adding Foursquare could be transformative for the likes of Yahoo, which needs help in mobile, Google, or -- most intriguingly -- Apple.