AT&T's Brian Lesser dials the future. Will anyone answer?
By Jeanine Poggi
Photography by Jill Greenberg for Ad Age.
Published on September 10, 2018
Brian Lesser sits in the shadow of Comcast. It's an unusually cool New York City summer morning, and as Lesser, the CEO of AT&T's advertising and analytics unit, details his grandiose plans to upend the TV ad industry from the roof-deck of AT&T's offices in Rockefeller Center, the peacock logo of Comcast's NBC division looms in the background.
It's an apt setting to discuss the need to make the $70 billion TV ad industry more data-driven and automated, a goal that AT&T shares, at least in theory, with many of its rivals, including its feathered neighbor: Media conglomerates that spent decades at each other's throats are now cooperating ever more closely to compete with Google, Facebook and other powers.
The proximity of Comcast in particular is also a reminder, though, of the past decade's numerous failed or incomplete attempts to modernize TV advertising.
Now Lesser, who joined AT&T in October 2017, one year after the company announced its deal to buy Time Warner and its assets, including Turner Broadcasting, has become the new face of the cause.
Both within the walls of the former Ma Bell and in the broader media industry, Lesser is being looked upon to realize the untapped potential of the marketplace. The importance of making commercials "smarter" seems to grow only as each successive TV season returns falling ratings.
"I feel a tremendous amount of pressure to get this right, but I also have the luxury of a lot of internal support and the necessary assets to get it done," says Lesser, 44. "But probably more than anything, I feel this sense of responsibility to the advertising community."
AT&T CEO Randall Stephenson made promises of advanced advertising a cornerstone of his campaign to acquire Time Warner and brought Lesser in to be the glue between the distribution and the content from networks like Turner's TNT and TBS.
"What we want Brian to do is just reinvent how advertising is done across the entire spectrum," Stephenson says.
No big deal.
"That's bad, right?"
Industry vets have been striving to improve TV advertising for far longer than AT&T.
There are the TV networks that invested in their own data-driven ad products to sell commercial time aimed at far sharper targets than the broad age and gender guarantees that have been the standard for decades. There are the consortiums past and present like Canoe and OpenAP, conceived as frenemy superteams to create advanced advertising solutions.
Then, of course, there's Comcast, whose acquisition of NBC Universal from General Electric in 2011 generated bold predictions about the speed at which the industry would be able to modernize TV advertising.
Seven years later, advertisers still buy commercials pretty much the same way that they always have.
"I just came out of an upfront where all the big networks admitted the majority of transactions were age/sex guarantees," says David Cohen, president for North America at the media agency Magna. "That's a shame."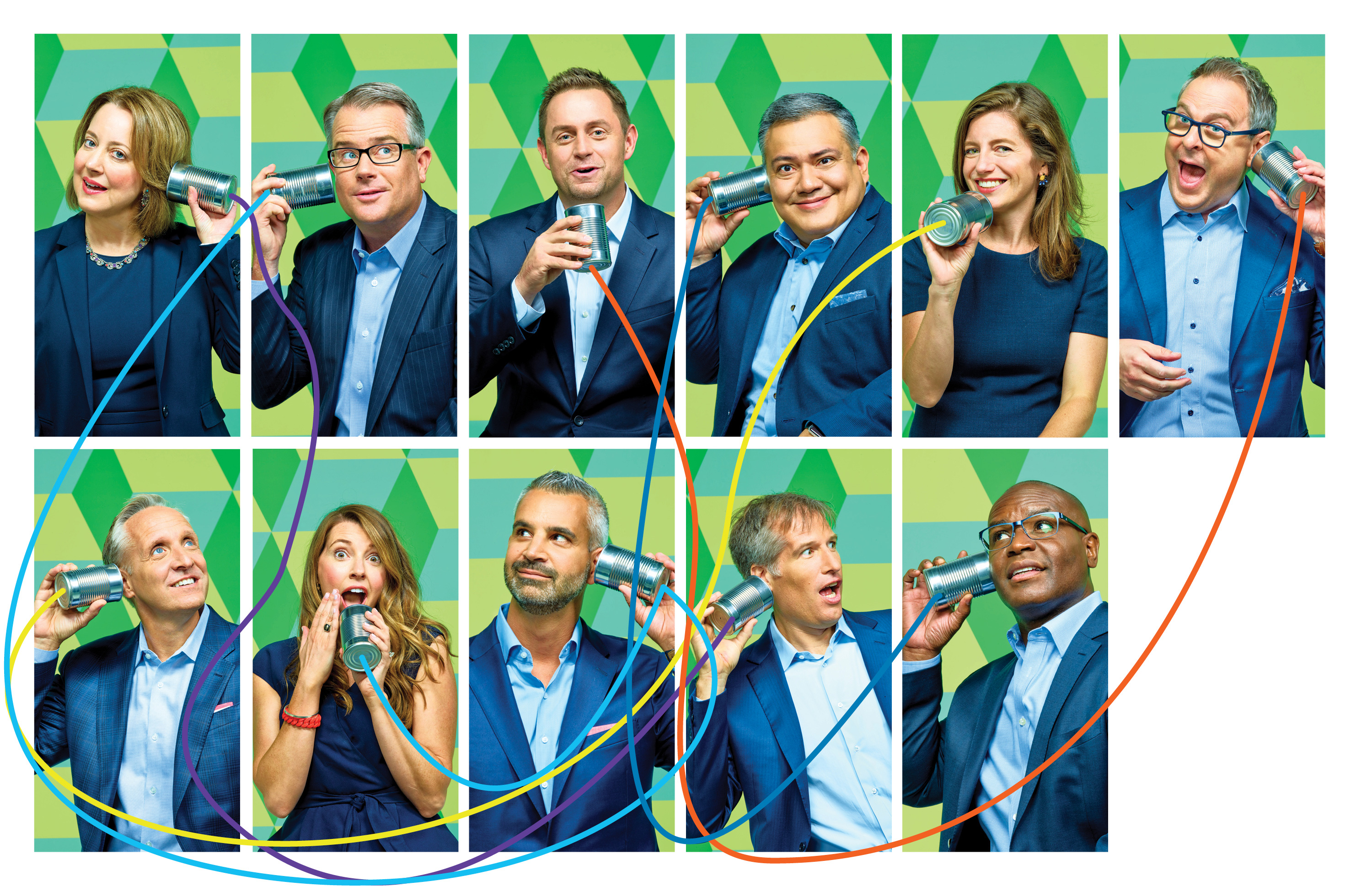 The pains of TV advertising are obvious, even to Lesser's 9-year-old son, who was watching TV on a recent evening and said, "Dad, I keep seeing the same commercial over and over. That's bad, right?"
But AT&T's acquisition of Time Warner (which the Justice Department is attempting to appeal) gives the company the pipes for distribution, premium content from networks like TBS, TNT and CNN, and a plethora of mobile and TV data. Coupled with its acquisition of ad-tech firm AppNexus for a reported $1.6 billion, Lesser believes, the company is in a good position to tackle these problems.
His goal is to connect traditional TV, addressable TV, over-the-top streaming TV services and digital video inventory into a marketplace that's data-driven. He also wants to forge a way for advertisers to gauge ads' results on a variety of goals.
"My ambition is to reinvent what advertising looks like. Not just to reduce the commercial load—
although that's important—but to reinvent it."
Brian Lesser, AT&T
For viewers, Lesser says all this will not only let networks show half as many commercials, but sell new formats that are less intrusive in the first place.
Picture watching broadcast TV on your standard set at home, but confronting no commercial breaks at all. Instead, AT&T connects your viewing patterns with your mobile phone data and other information about you to discern that you're in the market for a new car, for example. It then inserts an icon for an auto brand on the screen and offers to send you a fuller pitch on your phone.
"Make advertising matter" is a motto circulating in the halls of AT&T these days. (The company even has T-shirts with the slogan.) And the spirit of Alexander Graham Bell, or AGB as he is fondly called by Lesser's "AdCo" team, is being evoked leading up to the announcement of the division's new name and identity: Lesser's lieutenants have been toting a cardboard cutout of Bell on work trips and vacations this summer to capture the AT&T founder in various locales.
AdCo will get its rebrand during AT&T's first Relevance Conference later this month, a gathering of 250 media, marketing and tech executives in Santa Barbara, California, to discuss consumer attention—and, at least to some degree, AT&T's ambitions to capture and sell it.
Industry leaders inside and out of the company say they're confident in Lesser's acumen and ability to move a very large, cumbersome ship.
"I left lunch feeling like this is a guy who has a plan," Magna's Cohen says of a meeting with Lesser. "He has a vision and has outlined what he needs to get there. I felt pretty optimistic, assuming the politics doesn't stand in his way—you can't underestimate that—there's a good chance of him making something happen. It feels like AT&T's CEO is giving him keys to the kingdom."
Rob Norman, the former global chief digital officer at the media-buying powerhouse GroupM, calls Lesser probably "the most technically adept, most attuned to the underlying technology requirements and characteristics of media, guy in a senior position on that side of the business that we ever had."
"There's never been someone like Brian Lesser doing Brian Lesser's job," Norman adds. "Therefore, you would think, if anyone was going to make it happen, he would."
Norman predicts that AT&T will be a principal catalyst in expanding the business of addressable TV ads from $200 million today to $2 billion.
Even that would represent just a start, though.
"Does that mean there's going to be a switch flipped from broadcast to addressable in the next 36 months? I think the answer is probably no," he says. "It would be hard to argue that changing the nature of the market by 10X wasn't substantial, but, the fact is, 10X is still a fraction."
Lesser has spent the last dozen years developing platforms and systems to make advertising more targeted and effective. He founded WPP's global trading desk, Xaxis, in 2011 and went on to lead all of GroupM's North American business. But those tech-fueled, data-driven ads weren't "necessarily better for the consumer," he admits.
"And when I think back to why I was interested in advertising as a college graduate or even young kid, it was about the magic of the business, that you could create a 30-second film and inspire someone to do something or educate them on a product or a service. And I think we as an industry have gotten away from that."
Lesser grew up in the ad world, tagging along with his father, Michael, who ran Lowe Marschalk and Ogilvy New York in the late '80s. On Friday afternoons, Lesser would join his father in the Ogilvy office, making announcements on the PA system and fiddling with the TVs in the conference rooms.
"Everything was red ... the thick, red carpet, it felt like it was coming up over my shoe," Lesser recalls.
He was wowed by the glamour of the industry and his father's friends. And despite flirting with the idea of becoming a lawyer in college (he interned for a senator and "absolutely hated it"), he followed in his father's footsteps. (His brother, Jim, is also in the business, currently CEO of BBDO San Francisco.)
Lesser credits the birth of programmatic as the biggest moment in his career. He joined the ad tech firm 24/7 Real Media in 2006, a year before WPP snapped it up. There were plenty of programmatic skeptics in those days, but Lesser says he championed the technology and became its point person within the agency holding company.
He counts WPP founder Martin Sorrell, who stepped down in April following an internal investigation into misconduct, as a mentor and credits him for WPP's willingness to evolve not only for a digital future but a data-driven one. "It's a shame what's happened to him recently," Lesser says.
Lesser is up at 5:30 a.m. and exercises most mornings. He's also been known to send predawn text messages to colleagues on whatever "I have been pondering in my sleep."
He makes it a priority to take his kids (ages 3, 6 and 9) to school and get back home in time for dinner in New Jersey a few nights a week. That's become hard to do when he has to fly to AT&T headquarters in Dallas every other week.
"Managing all of this and trying to be good to my family is not easy," Lesser says. "It is very important to me. I have thought a lot about it. I needed to get very bad at it to get good at it. ... I got so bad at it, it was really starting to affect my ability to be a good dad."
Promises, Promises
The TV industry has made numerous efforts in the past decade to drive up the value of commercials, resulting in some epic failures, misplaced spending and over-hyped fads (remember "social TV"?). But most of the initiatives at least laid some groundwork for the modernization project AT&T and others are now attempting.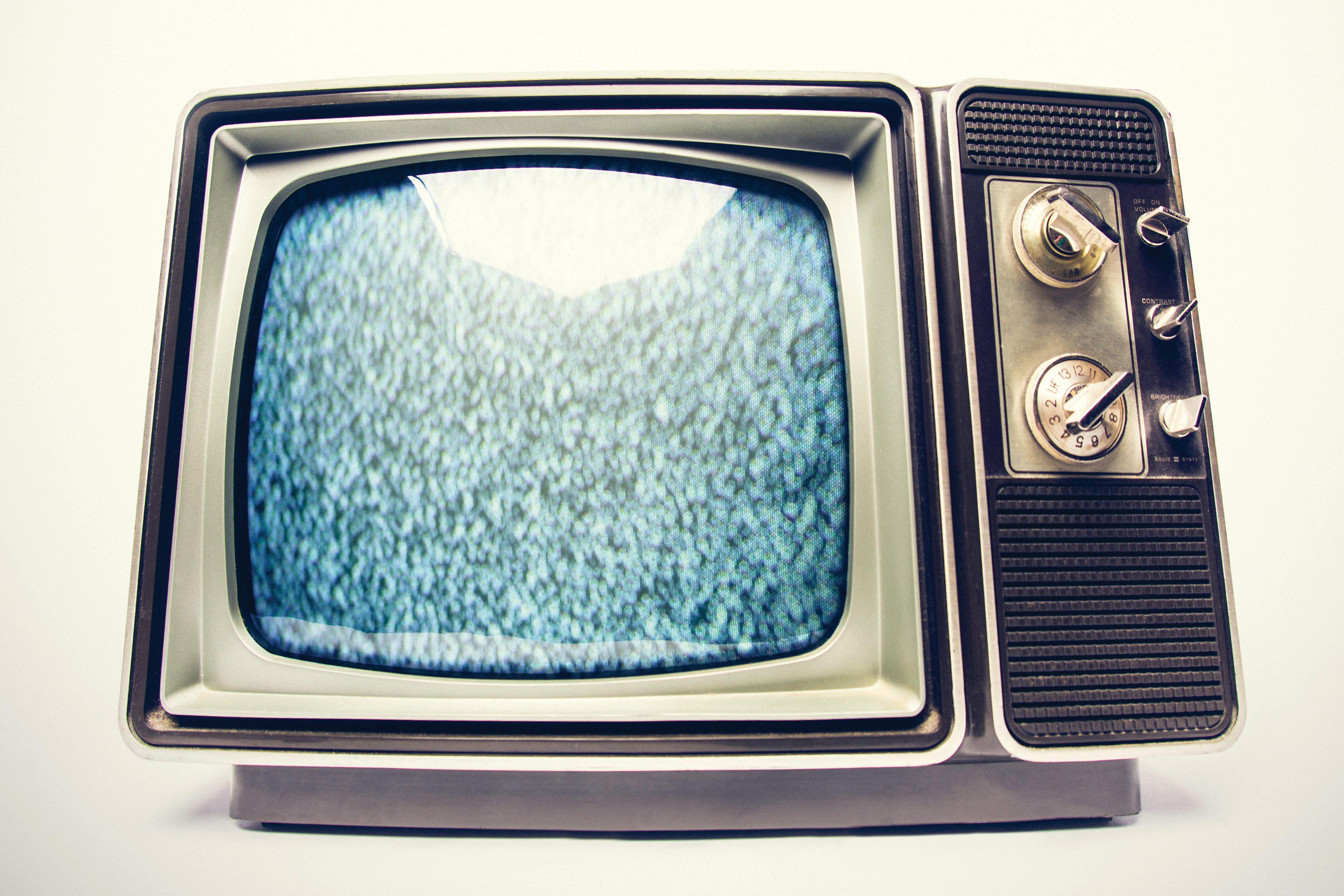 Six cable giants—Comcast, Time Warner Cable, Cox Communications, Charter Communications, Cablevision Systems and Bright House Networks—formed Canoe in 2008 with the goal of advancing interactive TV advertising. At the time, cable operators were clamoring to standardize capabilities that allow viewers to use their remote controls to interact with commercials. Canoe introduced its first interactive TV ad product in 2010, but just two years later pulled the plug and shifted its focus to video-on-demand advertising. Canoe hit plenty of rough water: It was difficult to figure out tech that worked for each pay-TV operator, and member companies continued to sell interactive ads on their own even as the consortium tried to make itself the go-to source.
Comcast acquires NBC Universal
When Comcast announced its plan to buy NBC Universal in 2009, it created hope within the industry that advanced advertising could move at a faster clip. Ad Age called it "a calculated move to seize the reins in shaping future TV-viewer behavior and a bid to assume the lead in figuring out how to advertise to the new-media consumer." Comcast has made advances in areas like addressable advertising, but it's been seven years and TV advertising is still mostly bought and sold the same way it's always been.
In 2015, TV network groups like Viacom and Turner announced plans to run fewer commercials in a bid to improve the viewer experience and thus drive up ratings and ad prices. This year, both NBCU and Fox said they will trim prime-time ad loads this season. Consumers are still waiting to notice the difference.
Turner, Fox and Viacom teamed up in 2017 to help standardize audience buying on TV. OpenAP introduced its platform to agencies and clients in September 2017. While some buyers have tested the system, it's still in its early stages. NBCU and Univision joined in 2018.
TV networks met in October 2017 to discuss developing a standardized method to prove their ads work. The result was a methodology developed by analytics company Data Plus Math, which networks like Discovery and AMC are now testing.
Top media, marketing and agency executives have been meeting over the past year and a half to brainstorm solutions to TV challenges like ratings erosion, measurement problems and growing digital rivals. NBCU hosted the first such gathering in November 2017, followed by a powwow led by Fox. EY and MediaLink have facilitated similar meetings. None have yet produced tangible solutions.
Comcast, Charter Communications and Cox Communications partnered in April with the ad sales company NCC Media to create advanced advertising products that any pay-TV operator can offer. A month later, NCC hired GroupM alum Nicolle Pangis as CEO for the effort.
Many of the same hopes now pinned on AT&T resemble those placed on Comcast nearly a decade ago when it announced its deal to buy NBC Universal.
"There's not much different optically between what AT&T has now got with DirecTV and Time Warner, with what NBC Universal has had for quite a long time with all its broadcast and cable channels and Comcast's footprint," Norman says.
Comcast spent the years after acquiring NBCU in 2011 working to unify audiences across screens and devices, developing data-targeting capabilities and building tools to measure results of addressable campaigns. It also bolstered its ad tech with acquisitions like Visible World, StickyAds and FreeWheel.
While the company made some strides, however, it ran into familiar roadblocks. Even as the biggest pay-TV distributor, it still reached only around 20 percent of TV households—far from the reach that big marketers need, especially if they're going to slice that reach into thinner audience segments.

There's also "the unique use case of TV," according to Comcast's Marcien Jenckes, who was promoted last year to oversee the company's cable ad sales. TV is rife with longstanding norms and practices like traditional programming schedules and blackouts on telecasts of local sports teams.
"We have been working on a lot of those things for years," Jenckes says. "Other people, I would say, probably don't have them on their list yet of things that need to be addressed."
Perhaps the most important advantage for Lesser is timing.
When Comcast closed its NBCU deal, TV was in a stronger position and its technological capabilities were weaker. Netflix wasn't competing in original programming.
Lesser is stepping in after a year of increasing coziness among TV competitors, spooked by the continuous ebb of their audiences and the rise of major digital powers.
"There is a mutual benefit to us working with competitors for the benefit of the consumers," Lesser says. "If we don't get there, then eventually the digital platforms will lead in professionally produced content."
Lesser is currently speaking with media publishers about how this might come together. He's already had two lunches with NBCU ad sales chief Linda Yaccarino at Rockefeller Center, according to a person familiar with the situation. Lesser says all of his conversations thus far have been positive, but industry executives contend it would be foolish to underestimate media egos, which, perhaps more than anything else, could stymie AT&T's efforts.
"It is important for everyone in the industry to check their ego at the door, to stop the chest-pumping and talk of domination," Comcast's Jenckes says. "But unless we do that, we run the risk of being cut up and cut apart and we won't realize the full potential."
Comcast, Charter and Cox teamed up in April to build data-driven ad products within NCC Media, a national cable sales group.
There's also OpenAP, the consortium developed last year by Turner, Viacom and Fox to help standardize audience buying on TV. NBCU joined earlier this year.
"OpenAP is a great start," Lesser says. But it "needs technology resources to realize a vision of a full TV platform for campaign management, and we bring those resources to the party."
The question is whether OpenAP, whose members harbor plans to expand it into a unified market for all media, could compete too directly with what Lesser is looking to build. That's an especially tricky situation given that Turner, now an AT&T unit, was a founding member of the group.
Turner is set to serve as the petri dish for Lesser's ad ambitions.
The first would-be synergy will come as AT&T shares its DirecTV and wireless data with Turner to help inform its audience-buying ad products, Lesser says.
Those efforts will take time as Turner scrubs and tests the data, but it's likely that Turner will enter next summer's upfront negotiations, when networks look to secure commitments for the bulk of their commercial time in the new TV season, with some sort of innovation to show.
Regardless of whether AT&T successfully builds a programmatic platform for TV in the next 18 months, as Lesser intends, it's unlikely that AT&T can upend an industry so tethered by old practices in the same span.
"A large portion of Turner's advertising inventory for the next few years will be monetized as it is today," says Stephenson, the AT&T CEO. "The NBA inventory isn't just going to be put out on an exchange and a digital platform and be monetized overnight."
"I just came out of an upfront where all the big networks admitted the majority of transactions were age/sex guarantees. That's a shame."
David Cohen, Magna
And while collaboration among competitors is becoming more common, it's hard to imagine TV network sales leaders giving up any semblance of control over their premium ad inventory.
Lesser doesn't expect 100 percent of TV inventory will be sold in any programmatic marketplace.
"That's probably too ambitious," he says. "However, I think most advertising now should be sold with some level of audience targeting—and certainly advertising that is not associated with that highest-value programming should be audience-driven."
For a marketer like MillerCoors, TV still serves as a medium to reach broad audiences, says Brad Feinberg, VP of media and consumer engagement at the company. Even so, he is intrigued, at least, by the prospect of targeted TV. Consumers are trying to avoid advertising at all costs, he notes.
"If you can create more relevancy with the consumers," Feinberg says, "if it is going to disrupt them, disrupt them with the right message at the right time, I think you have higher likelihood to generate greater share of attention in that consumer's mind than you would if you were running just more of what TV advertising has done in the past."
In the end, the biggest question may be whether enough advertisers will pay up for targeting. Many marketers still value broad reach more than exacting aim. A toothpaste marketer, for example, doesn't want precision as much as a motorcycle insurance brand.
"The vast majority of advertisers who use TV effectively need to reach everyone," says Brian Wieser, senior analyst at Pivotal Research Group. "Many of the promises or perceived opportunities of advanced TV presuppose large advertisers actually want targeting the way it is done on the web. If you want that, you can use the web."
Lesser is still willing to bet there's a better way ahead for TV: "My ambition is to reinvent what advertising looks like," he says. "Not just to reduce the commercial load—although that's important—but to reinvent it."
Makeup and hair by Diane Noorlander using MAC Cosmetics, Amika and Dermalogica.