Our annual survey of the year's most influential creative figures is testament to how turbulent times can be a powerful muse. Among the honorees are entertainers who delivered catharsis, a chef who feeds hurricane victims and the creative team whose idea became a symbol of female empowerment. We hope they inspire you to create abundantly in the year to come.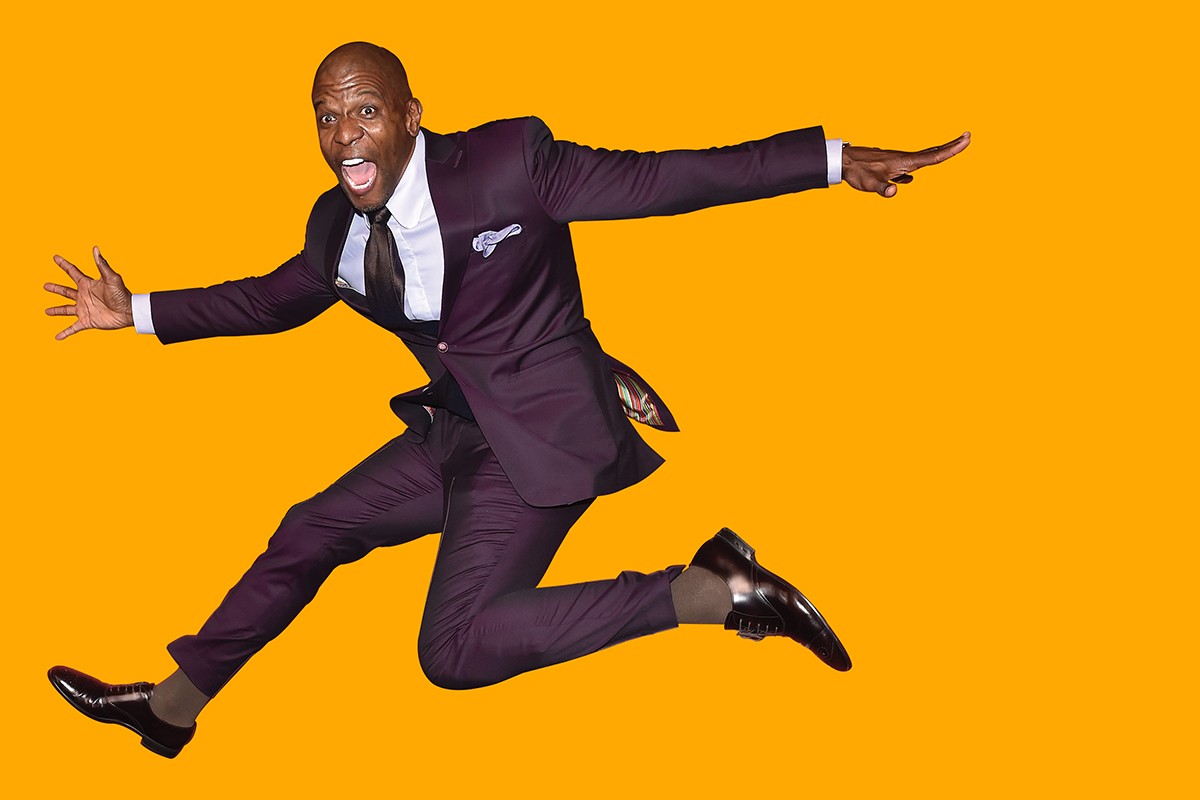 Terry Crews
Director, Actor, Author, Artist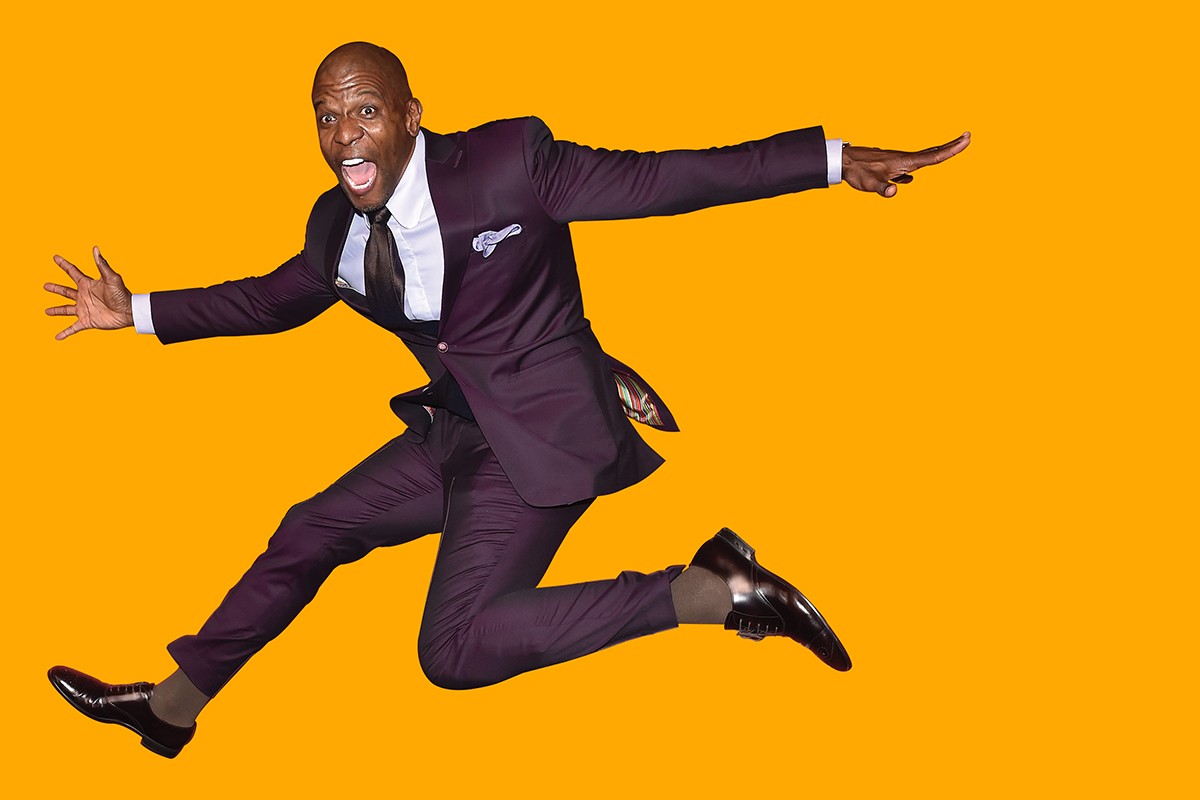 Terry Crews
Director, Actor, Author, Artist
By Brian Braiker
If toxic masculinity is a virus, Terry Crews might just be the vaccine. The 6-foot-3, 240-pound former football player injected himself into the #MeToo conversation in October when he went on a Twitter tear alleging that he had been groped by a Hollywood agent at a party. That act of defiance and bravery landed him on Time's Person of the Year list of "silence breakers," which is fitting because Crews has never been the quiet type.
The Old Spice spokesman and actor is a polymath. He grew up in Flint, Michigan, where his first job was as a courtroom sketch artist. He won a scholarship—in art, not football—to the Interlochen Center for the Arts. Even in the NFL, he would paint portraits of his teammates as a side hustle. Still an artist, Crews debuted his first line of furniture—a sleek, ultramodern collection in collaboration with Bernhardt Design—earlier this year. He also illustrated the cover of Ad Age's Dec. 18 magazine (see images below). Our conversation has been edited.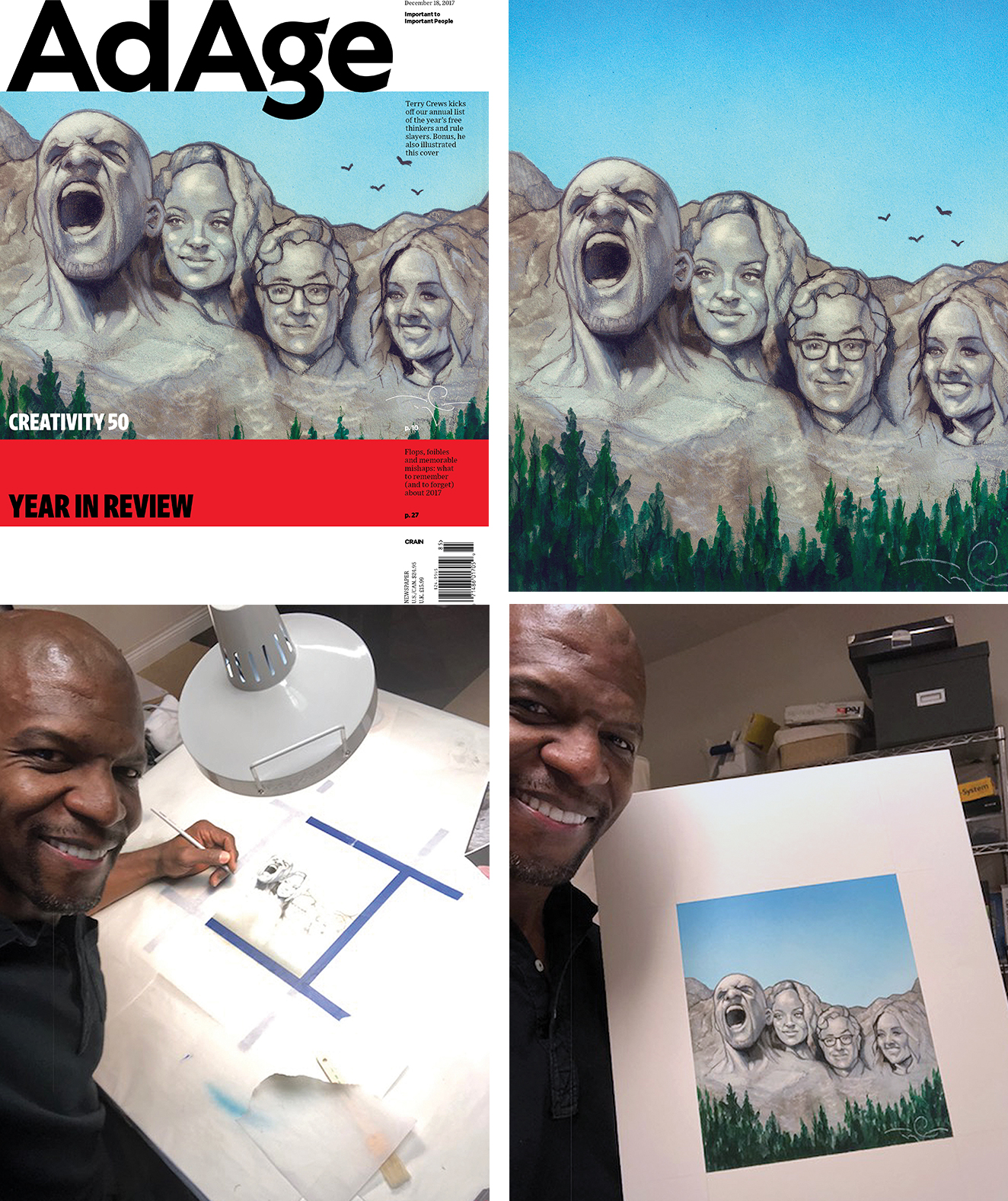 What does the word "creativity" mean to you?
It's two words: "Vulnerability" and "authenticity." You have to be open to anything new. That's the deal. But you also have to be true to your values.
And discipline? Are there similarities between being an athlete and a creative person?
Being an athlete, the discipline is fake. Athletes have coaches tell them when to wake up, when you eat. You see when they quit their sport, they don't actually have discipline at all. They gain 50 pounds. Their marriage falls apart. I had to relearn everything after my sports career.
How so?
About 10, 12 years ago, I realized there's a lot of time I'm wasting. You think, "I don't have time!" Then you realize, "Oh, I just watched three hours of television." You have to carve it out. This is where the discipline comes in. And once you start creating, it's going to suck. You have to not judge yourself. All judgment kills creativity. You have to be nice to yourself.
And now you're making furniture.
That whole experience was frightening, nerve-racking and so rewarding. There was one thing I created, called a lily pad. It's a chair-table combination. When I brought the sketches in, I didn't know if the company was going to accept it. It turned out they loved it and they made it. "Terry, no one has ever made anything like this before!" I made something that didn't exist before because I was not from that world, not trying to compete with anyone else.
Your Old Spice commercials are so out there. Did you get the humor when it was pitched or did you have to trust them?
It was trust out of the gate. I never wanted to be one who just fit in anyway. They actually didn't think I would do it. I saw the creative and I said, "Holy shit, this is amazing! I want to be a part of this." It's always my mantra: Love it, hate it, just don't forget it.
You've been in the news recently as part of this national conversation about sexual misconduct. Are you surprised to be part of this moment?
For the past five years, I've been talking about toxic masculinity. When it happened to me—this guy, a founding partner at my own agency, and he does this to me and he thinks this is funny?—I'm like, "Man you touched the wrong guy." I could have killed this guy. But I didn't. I did it the right way. I'm not even mad. It's not about revenge. It's so frickin' simple: If you're making anybody uncomfortable, stop. Don't do it. You can go a whole day without making people uncomfortable and you can get everything done.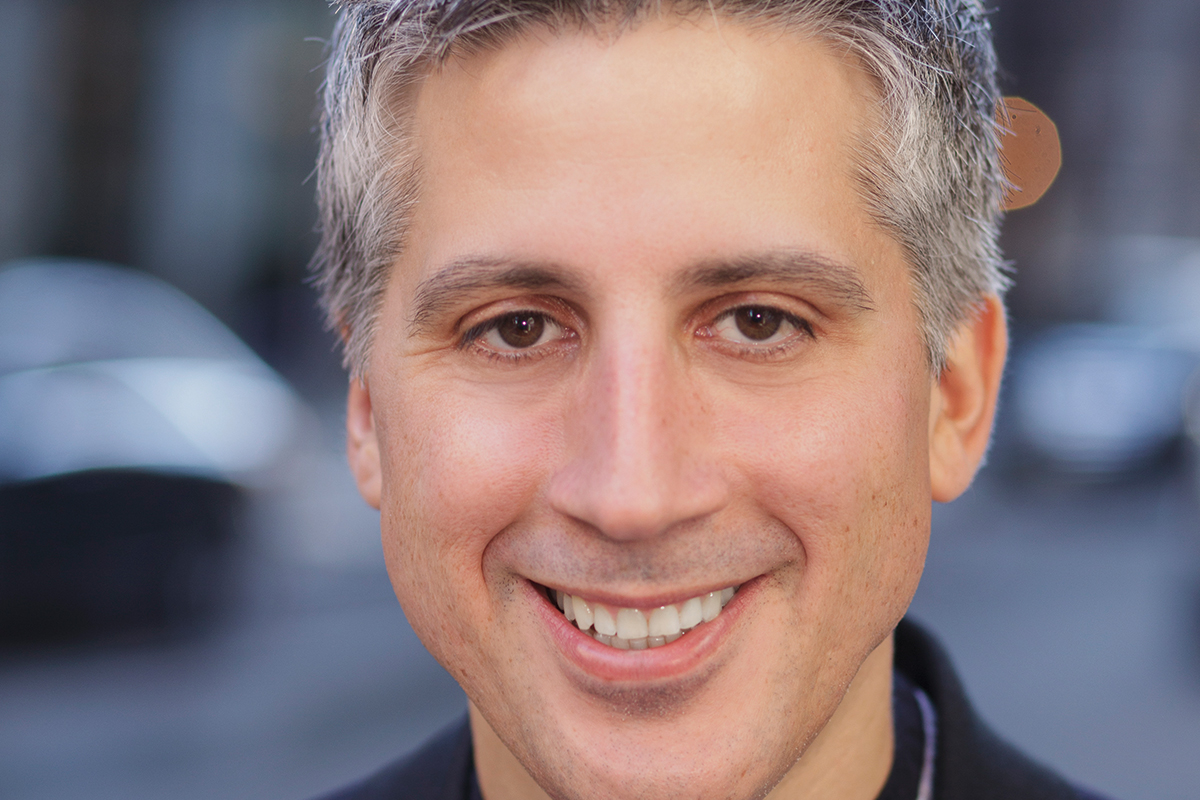 Oliver Kharraz
CEO, Founder, Zocdoc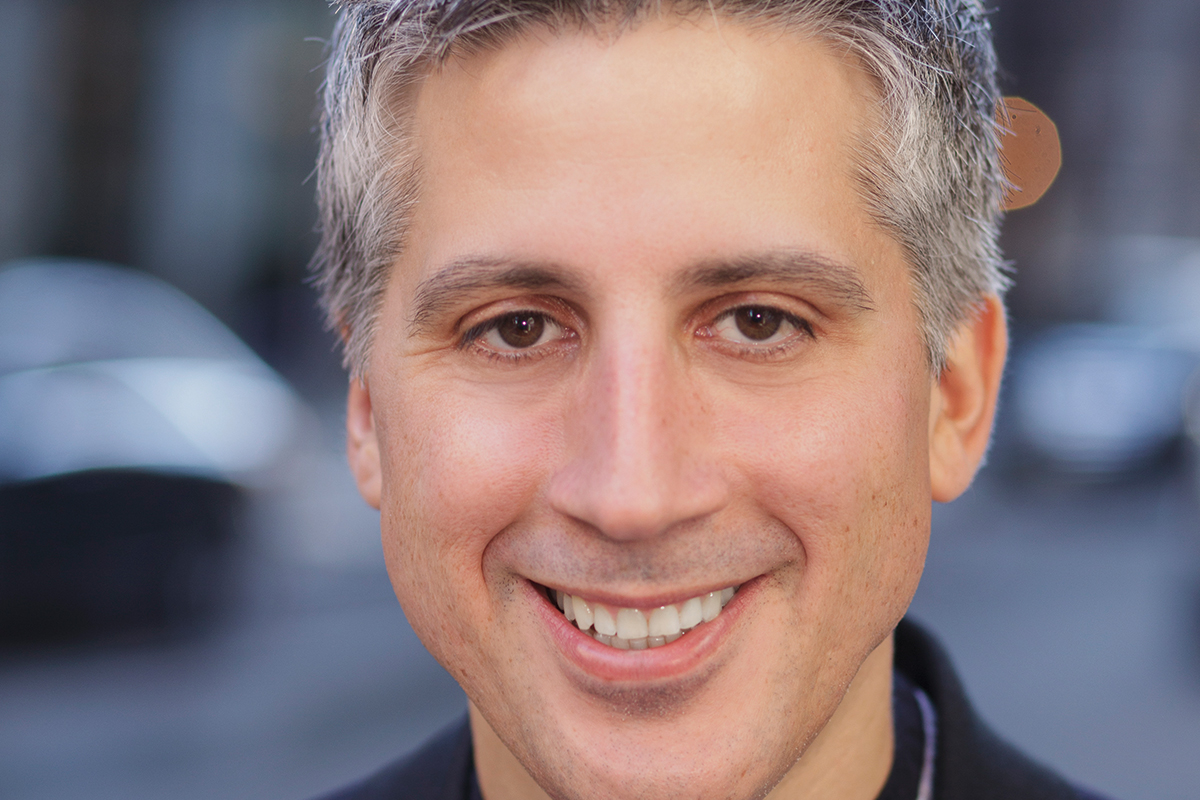 Oliver Kharraz
CEO, Founder, Zocdoc
By Alexandra Jardine
Nearly 10 years ago, German-born former MD and McKinsey executive Olivier Kharraz founded Zocdoc, a company that aims to alleviate the pain points of booking doctor appointments online. All the while, the company has proved to be a disruptor in the health-care industry with its innovative marketing and user tools. Along with agency Office of Baby, the company has done everything from creating a waiting room VR experience designed to alleviate patients' appointment anxiety to encouraging employers to allow their staff to take "unsick" days to look after their own health. This year, the standout ideas continued: Zocdoc introduced an app that helps patients, via a scan of their insurance cards, easily see what they're covered for and which doctors they can see for care. The company even went back to the basics and conceived a simple, user-friendly redesign of the insurance card itself to clearly highlight the info that matters to patients and providers. "There's still so much more we can do to bring health care into the modern era," says Kharraz.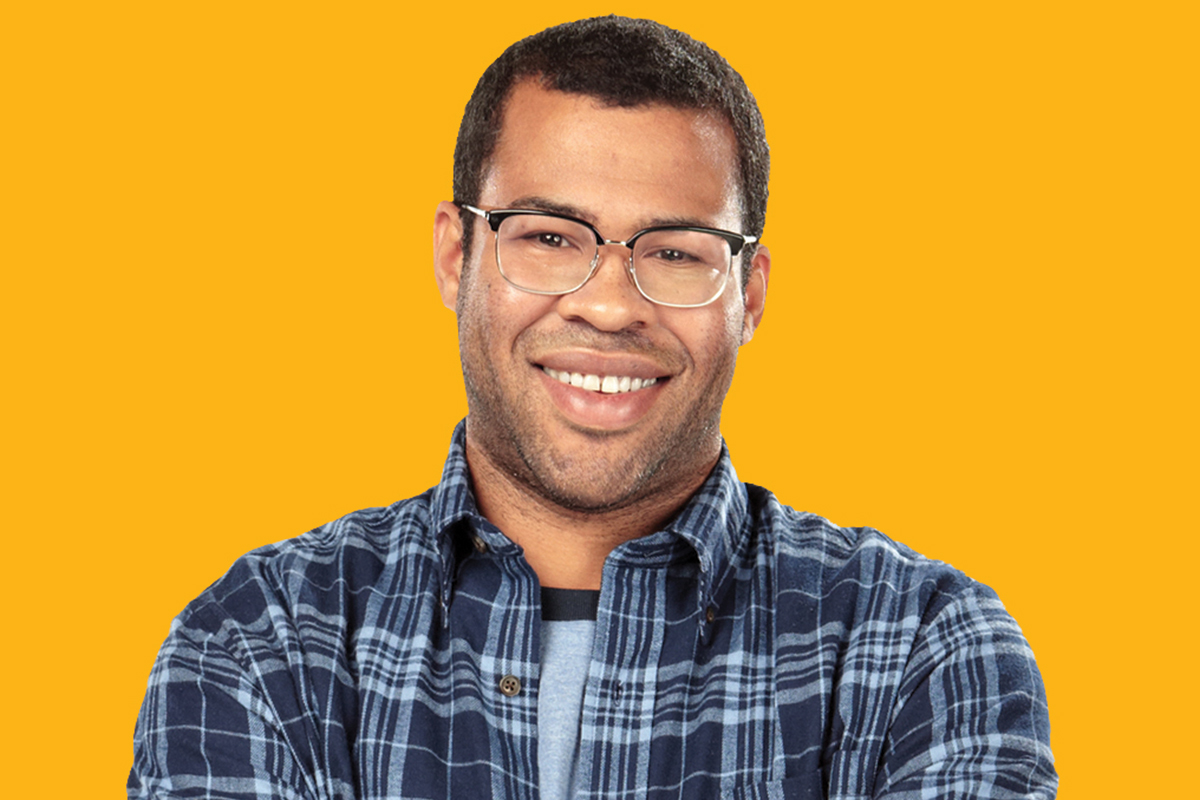 Jordan Peele
Writer, Director, Producer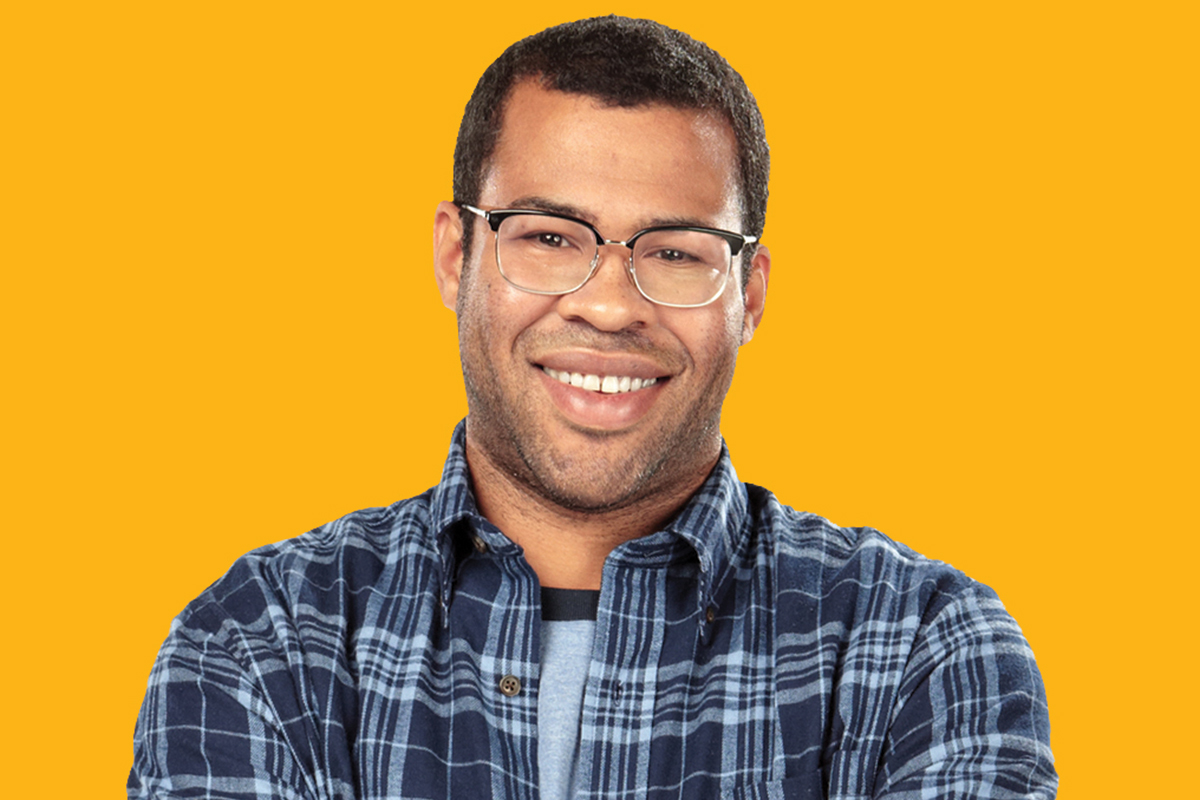 Jordan Peele
Writer, Director, Producer
By Roberta Bernstein
In "Get Out," Jordan Peele's hit horror movie, a twentysomething man goes to his girlfriend's family home in the woods. The genre's tropes are there: happy couple, isolated house, disconcerting happenings. But this is no ordinary scary flick. The protagonist is black, his girlfriend and her family white, and they want to rob him of his power and his personhood. The movie is disarmingly simple, sometimes funny and brilliantly inventive. Peele keeps things light while tackling the systemic horrors of everyday black life, from political disenfranchisement to cultural appropriation to laws that put and keep black men in prisons.
Peele, who starred with Keegan-Michael Key on Comedy Central's hilarious "Key & Peele," took a stand and took risks, and it paid off: "Get Out" has so far grossed some $200 million in the U.S. In the meantime, Peele's Monkeypaw Productions is cranking out the work, including Spike Lee's 2018 film "Black Klansman," HBO's upcoming drama anthology series "Lovecraft Country," which Peele's executive producing, and a "Twilight Zone" reboot for CBS All Access.
But "Get Out" remains the focus as the awards season unfolds. The L.A. Film Critics Association has already awarded it best screenplay and it has strong Oscar buzz. It's also received a Golden Globe nomination, though, bizarrely, in the musical and comedy category, a move that seems to marginalize the film's profound social commentary. Pissed-off fans took to Twitter and so did Peele, who put a perfectly incisive spin on things with his tweet: " 'Get Out' is a documentary."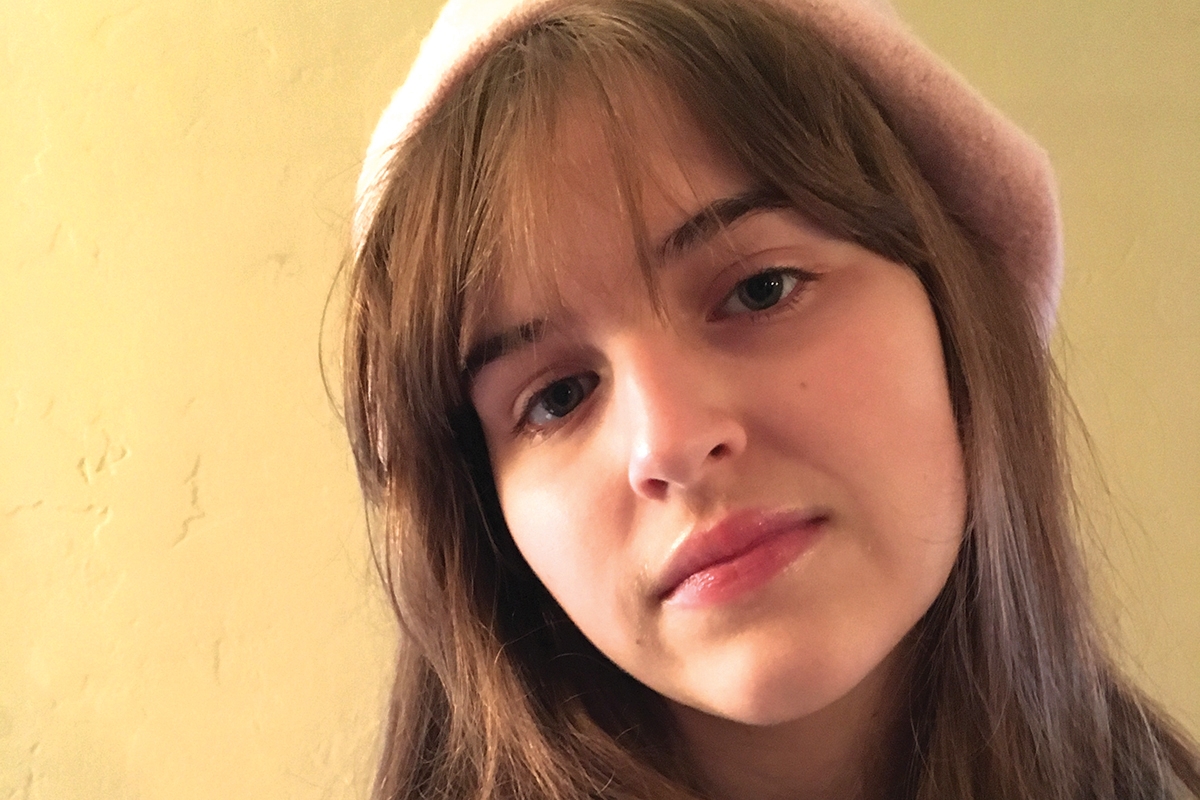 Hannah Hightman
Student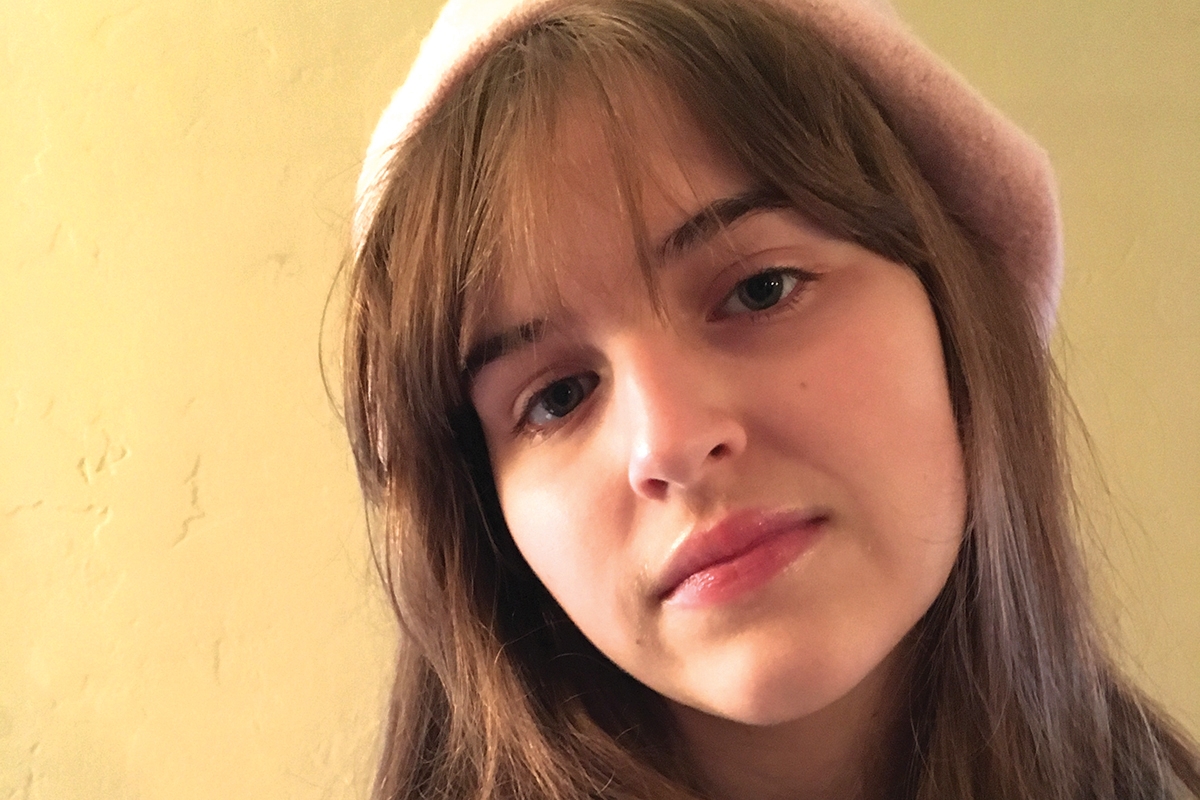 Hannah Hightman
Student
By Ann-Christine Diaz
When school portraits of Kentucky Fried Chicken's Colonel Sanders and the Geico Gecko mysteriously appeared alongside mugs of students in Stockton, California's Bear Creek High School yearbook this past May, it seemed an agency or marketer had found a new way to incorporate mascots into mainstream culture. But the idea actually belonged to a resourceful 17-year-old, Hannah Hightman. "Yearbooks are very expensive and schools are always looking for ways to make money [for them]," Hightman says. "I thought it would be a unique way to get people to advertise, and would have more artistic integrity than local ads that are stuck in the back pages."
When brands bit, however, it was too late to make the date for her own school's yearbook. It went instead to a better cause—the school where her mom teaches, attended mostly by children from lower-income families. "Every little bit helps there," says Hightman. "Their theme was 'out of the blue,' so it fit perfectly." Our conversation has been edited.
How did you come up with the idea?
I collect old yearbooks and school portraits from antique stores. They're such iconic images people can relate to and I wondered why I didn't see more of [them used in] advertisements. Then I was watching the show "Freaks and Geeks," all the characters getting school portraits taken, and I thought it would be funny if Colonel Sanders were in there.
How did you decide which brands to approach?
I was just thinking of places that would market to teenagers—I know a lot of teens eat fast food—and then brands that have a character that represents them. Colonel Sanders was one.
How did you get the brands on board?
I was emailing CMOs of basically everywhere I could think of. Then I started getting responses back.
How much did you end up raising?
About $2,000.
Did you get any job offers from the companies you contacted?
I got positive responses. Some companies offered me internships, but I haven't heard anything since. But I was very thankful everyone treated me with respect and I don't think my age factored into it.
Any plans to go into advertising?
I want to go into journalism.
How do you define creativity?
I associate creativity with being prolific. As long as you continue to create, you'll eventually become creative. I know that, as an amateur, it's difficult for people to get out there and they often feel embarrassed, but as an amateur, you can't afford to be sparing.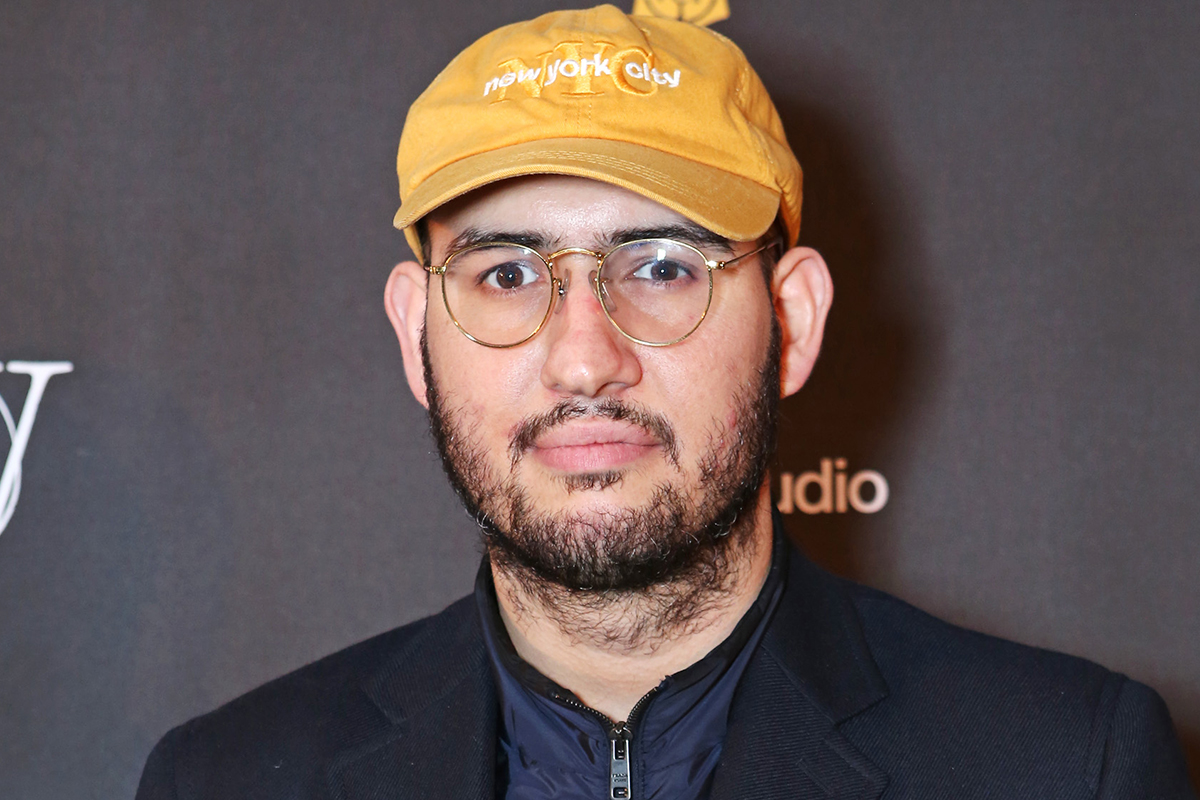 Lev Tanju
Founder, Palace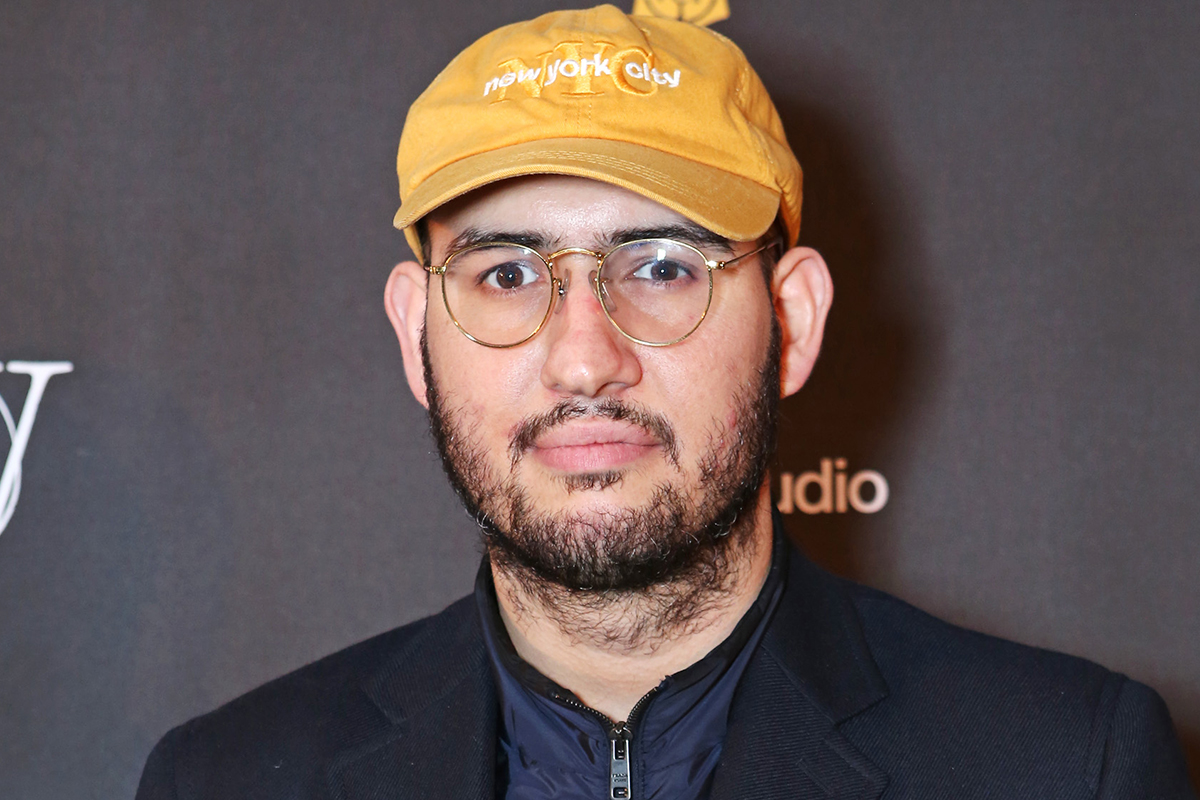 Lev Tanju
Founder, Palace
By Emma Hall
When Lev Tanju started cult skate brand Palace in 2009, he named it ironically after the shabby London apartment he lived in at the time. Since then, Tanju has come up in the world, collaborating on products with British art institution the Tate, and with sportswear brands Adidas, Reebok and Umbro.
Palace features bright colors and a big logo, and its stores in London and New York have an overblown Versace aesthetic. But Tanju remains true to his roots: Check out the brand's social media accounts for lo-fi films and posts that make fun of followers. He doesn't seed clothes, but Rihanna, Jay Z and little North West wear them anyway.
Maybe that's why the brand is famous for a cool authenticity that doesn't take itself too seriously, as evidenced by its website, which is more a place to entertain than sell thanks to its famously funny product descriptions. Its Palace-Adidas reflective bucket hat, for instance, is described as "My actual fave. Please mum. What if it's my Christmas and bday money. Luke Skywalker at rave."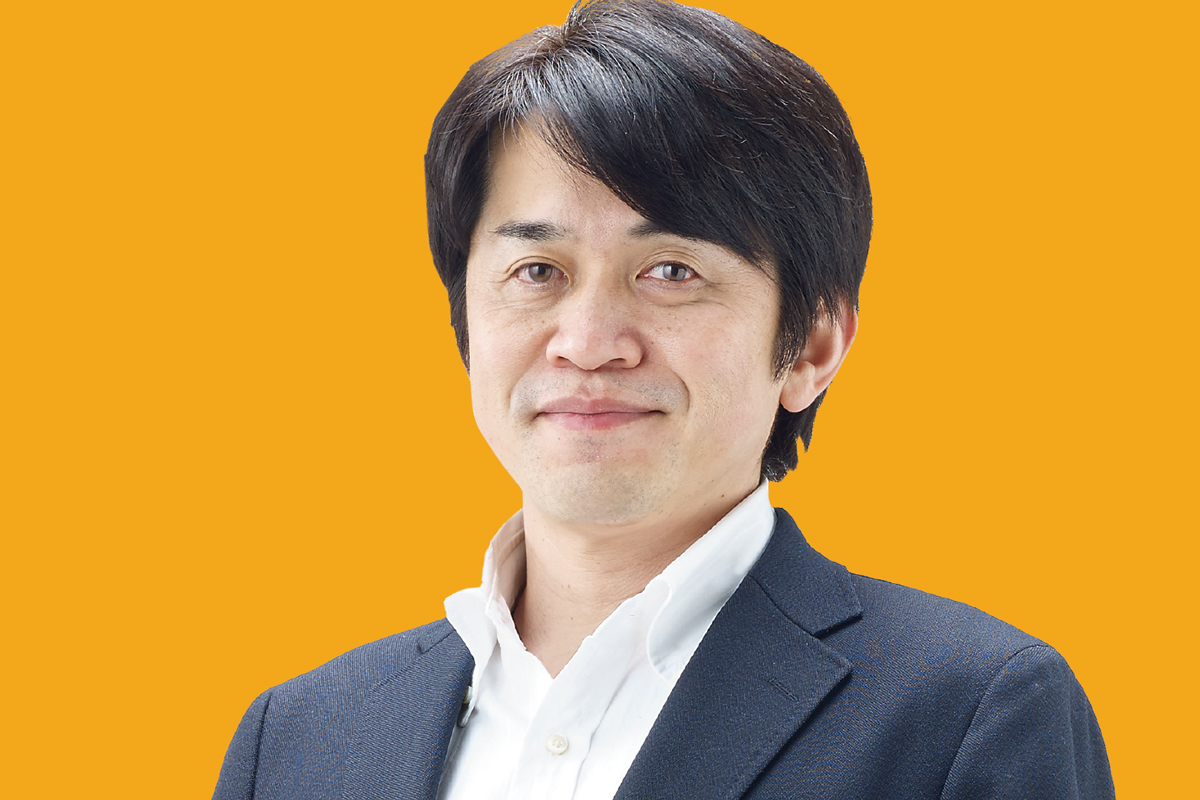 Yoshiaki Koizumi
Deputy GM, Entertainment Planning and Development, Nintendo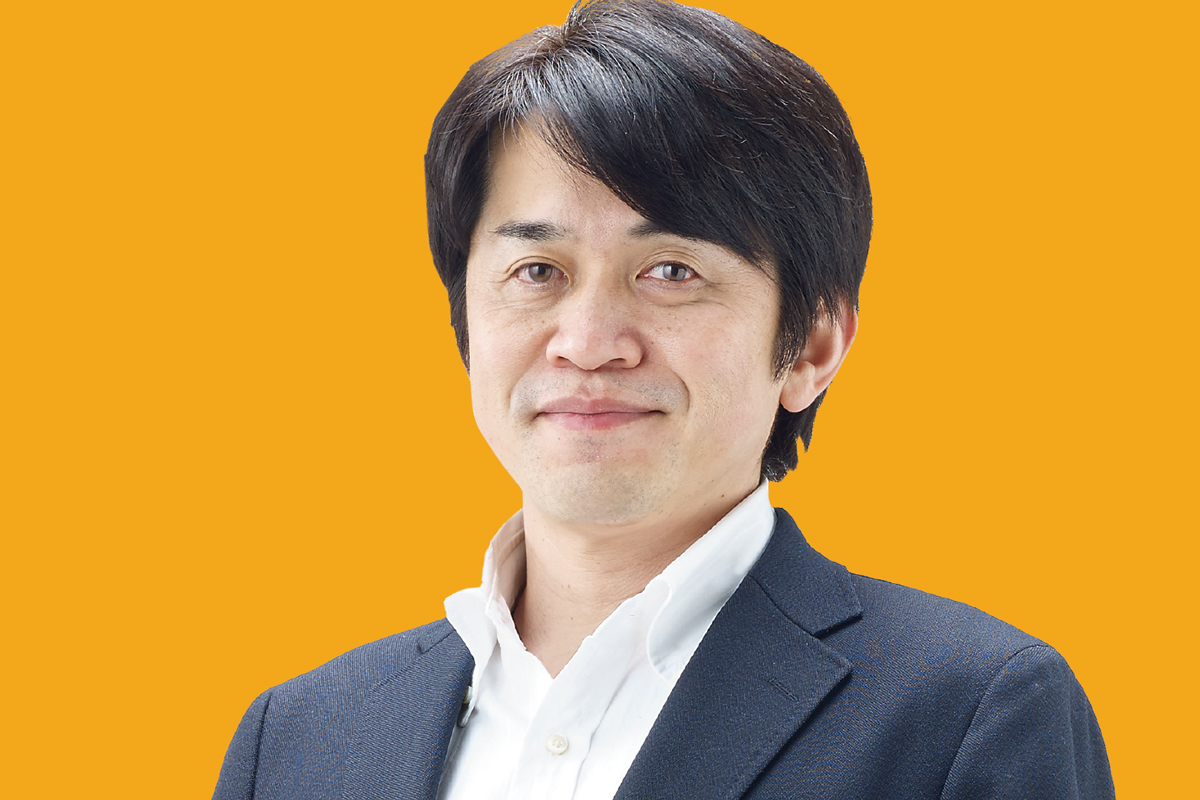 Yoshiaki Koizumi
Deputy GM, Entertainment Planning and Development, Nintendo
By Angela Doland
Yoshiaki Koizumi is a driving force behind Nintendo Switch, the hybrid home-handheld console that has been a breakout hit since its March debut.
Koizumi also inhabits a hallowed place among gamers as a godfather of "Super Mario Bros." He's been involved in the Mario universe since the '90s and worked on classics like "Super Mario 64" and "The Legend of Zelda: Ocarina of Time." Most recently, he produced for the Switch "Super Mario Odyssey," a travel-themed game that sends the beloved character into new kingdoms.
A former film student, Koizumi is known for his emphasis on story elements and creativity. When he and others developed the Switch, for example, the team dug into Nintendo history. The console can be split apart, its various components enabling gameplay with friends no matter where they go, which harks back to when Nintendo was founded in 1889 and made playing cards. As Koizumi told Wired, "It's not necessarily about technology."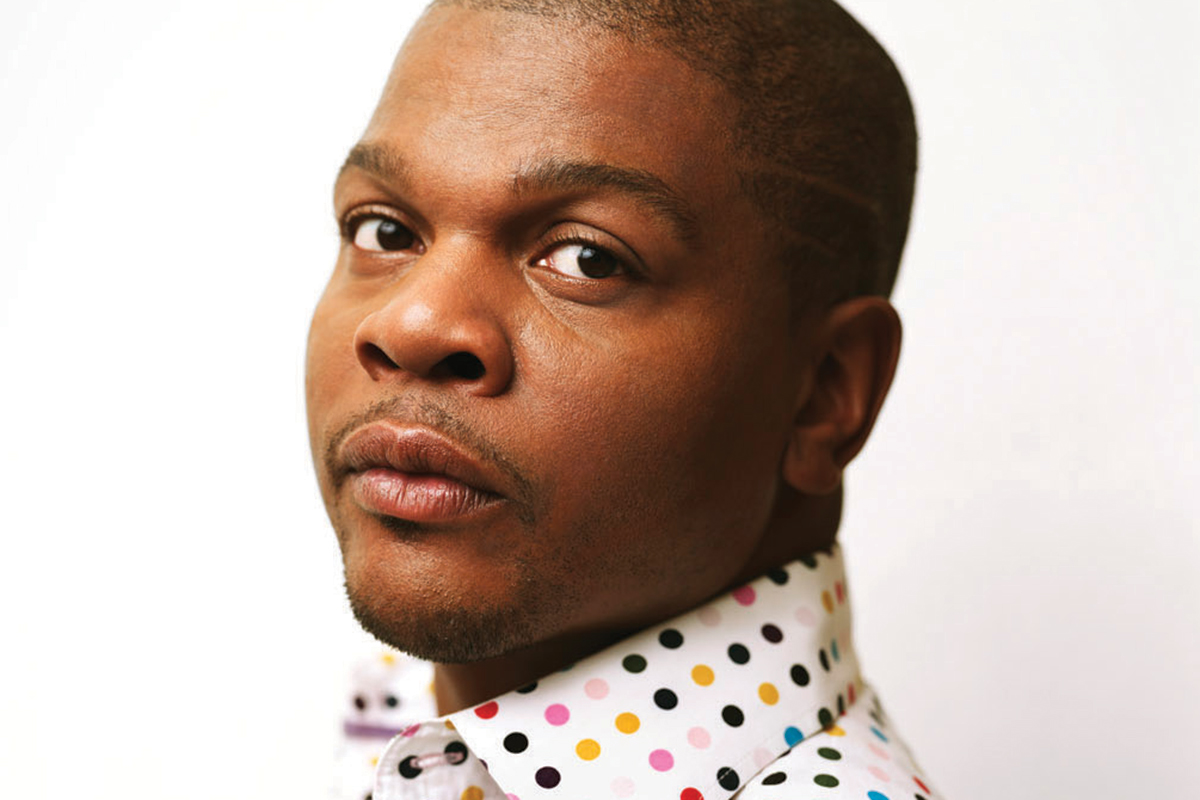 Kehinde Wiley
Artist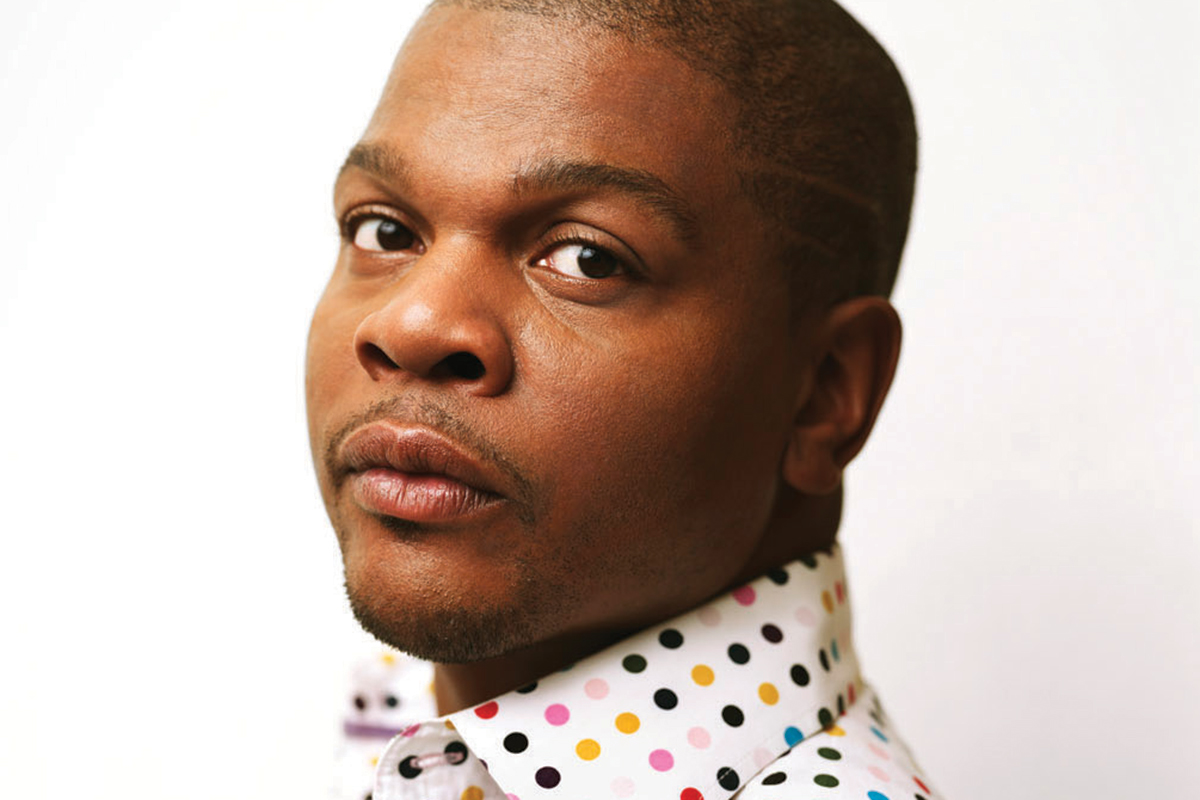 Kehinde Wiley
Artist
By Simon Dumenco
New York-based painter Kehinde Wiley was written into art history well before 2017. A 2001 graduate of Yale's famously star-making MFA program, his portraits are in the collections of the Metropolitan Museum of Art and dozens of other A-list institutions. A 2015 Brooklyn Museum retrospective examined the way in which Wiley deconstructs, as the show's catalog put it, "the politics of representation by portraying contemporary African-American men and women using the conventions of traditional European portraiture." Translation: He paints black people, from LL Cool J to fellow visual artist Wangechi Mutu as the type of towering, heroic figures art history has reserved for white people. What changed for Wiley in 2017 is that Barack Obama chose him to paint his official presidential portrait for the Smithsonian's National Portrait Gallery. In other words, Wiley's work will formally become part of the larger arc of American history, and the "politics of representation" will truly come full circle.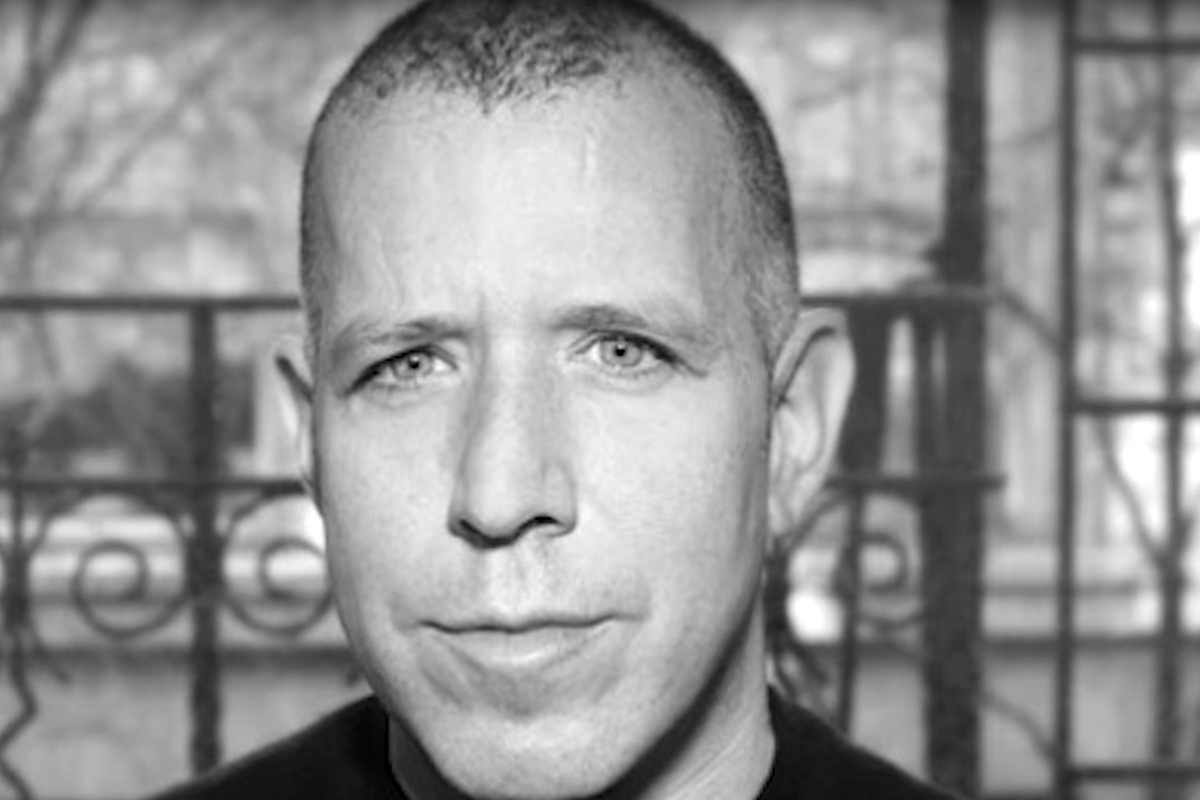 James Jebbia
Founder, Supreme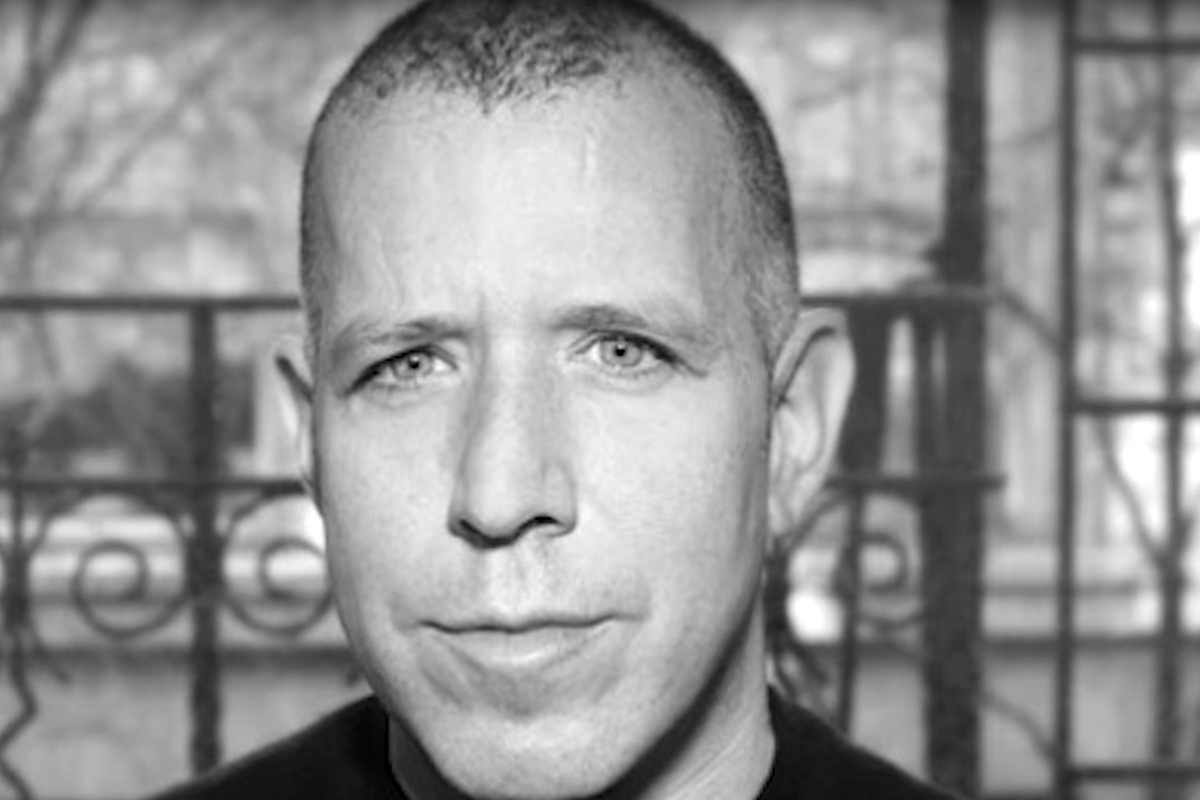 James Jebbia
Founder, Supreme
By Adrianne Pasquarelli
James Jebbia's Supreme gives new meaning to the term "in crowd." Known for its hyper-exclusive, limited-edition must-haves and iconic logo, the streetwear brand has amassed a cult following since Jebbia founded the shop in New York's SoHo district in 1994. Periodic product drops have only intensified demand. This year, Supreme was valued at $1 billion thanks to a reported $500 million investment for a 50 percent stake by the Carlyle Group, which may result in some changes at a brand so selective it still, after more than two decades, has only 11 stores globally. This year, Supreme continued its recent move into mainstream partnerships, collaborating on a special collection with Louis Vuitton. It's also grown beyond its male-focused roots to be embraced by all genders, particularly celebrities like Victoria Beckham and Drake, despite limited advertising investment.
Speaking to Vogue in August, Jebbia noted how limited product runs have helped fuel the brand's growth. "But we also want to have the feeling that this won't be here in a month," he said. "When I grew up, I think everybody felt that way. It's like, 'If I love this, it may not be here, so I should buy it.' " Continuing to cultivate that buy-now compulsion might be more difficult given the brand's new backers.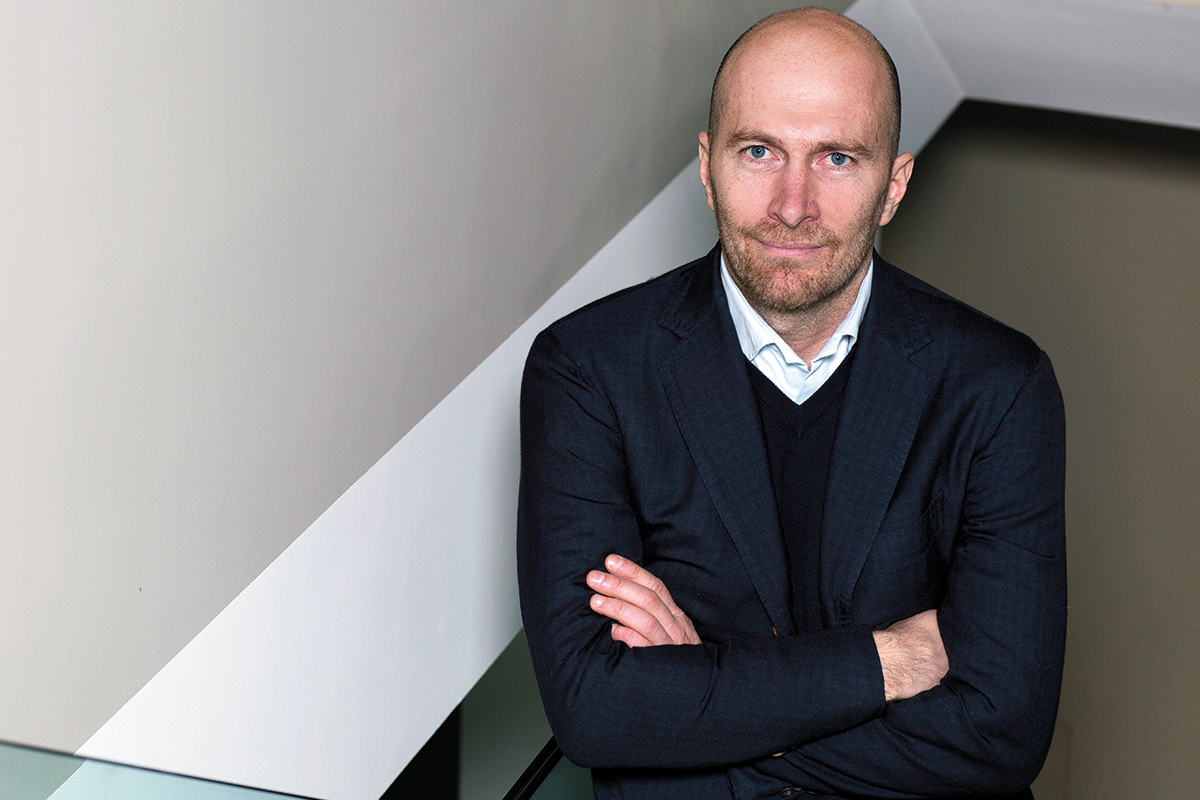 Bruno Bertelli
Global Chief Creative Officer, Publicis Worldwide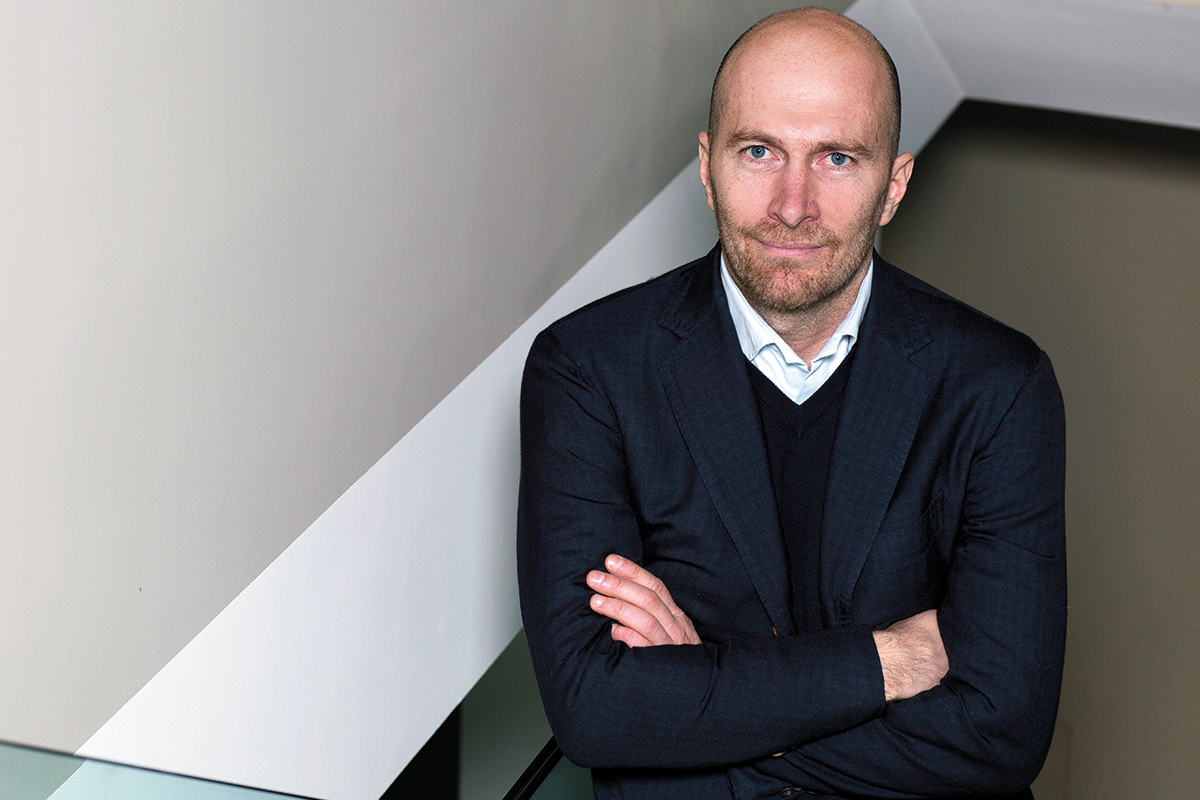 Bruno Bertelli
Global Chief Creative Officer, Publicis Worldwide
By Alexandra Jardine
Before being promoted to global chief creative officer at Publicis, Bruno Bertelli had won accolades for his bold, authentic work on Heineken at Publicis Italy, where he was CEO and executive creative director. Campaigns like a responsible-drinking spot that showed strong women ignoring heavy imbibers to the tune of Bonnie Tyler's "Holding Out for a Hero" helped the agency secure the brewer's worldwide business without a review; not long after, in May 2016, Bertelli received his new title.
Further work for Heineken has already created buzz with projects such as "Worlds Apart," the "social experiment" video by Publicis London that persuaded people of polarized beliefs and politics to bond together over a beer. Bertelli was also instrumental in winning Diesel, which moved its business from Anomaly to Publicis Italy earlier this year. The work since has reinvigorated the fashion brand and returned it to its quirky roots as it challenged conformity with spots celebrating "flawed" beauty and poked fun at itself in a winter push starring the brand's artistic director, Nicola Formichetti.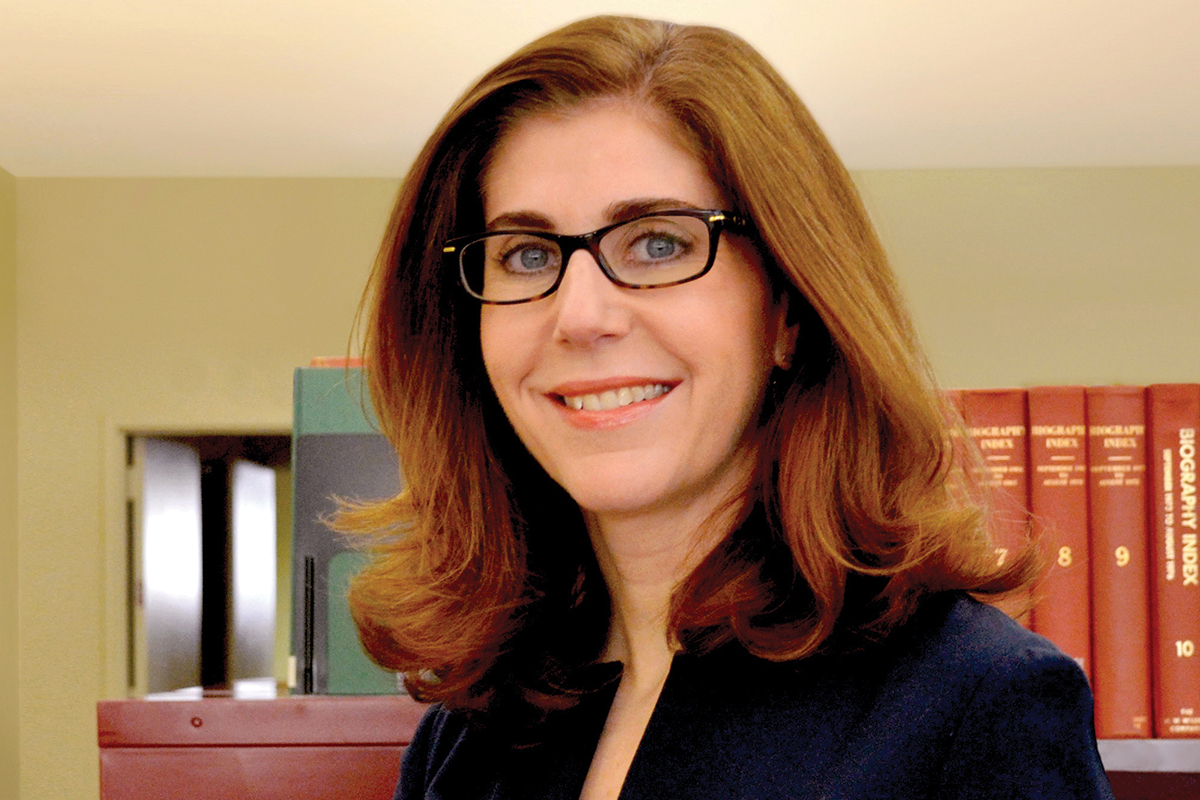 Lisa Schneider
Chief Digital Officer, Publisher, Merriam-Webster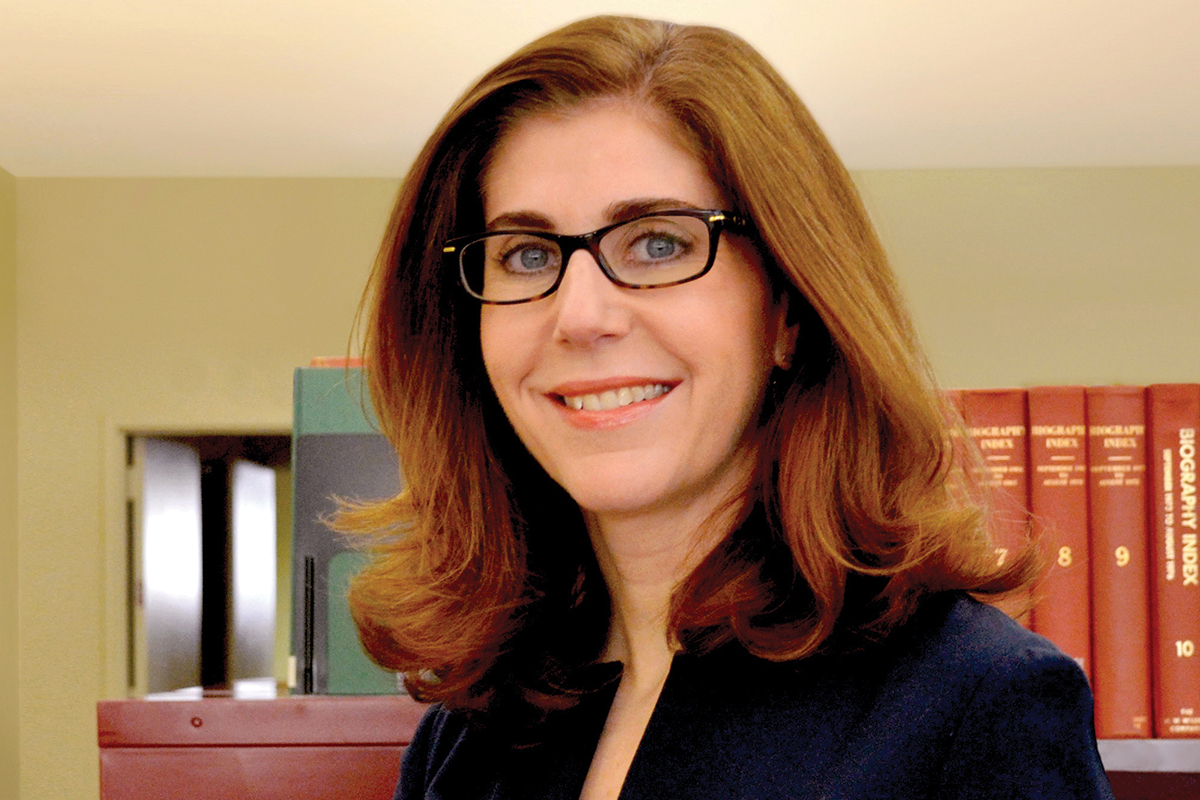 Lisa Schneider
Chief Digital Officer, Publisher, Merriam-Webster
By Nat Ives
When Twitter expanded the maximum length of posts from 140 to 280 characters, the Merriam-Webster dictionary was ready with a subtweet defining "extravagant" that, soup to nuts, was 280 characters exactly ("extreme, fancy, immoderate ..."). It was the Merriam-Webster we've come to know: witty, urbane, of the moment. Maybe its attitude was a surprise in May 2016, when the brand's Twitter account trolled America by defining "sandwich" to include hot dogs. But by now, 689,000 followers are there precisely for messages like this: "The adjectival 'dad' getting into the dictionary would be such a dad thing to do."
"At first it was like, the dictionary is funny, who knew?" says Lisa Schneider, chief digital officer and publisher at Merriam-Webster, who led development of the brand's social strategy. "Now everybody knows." Her team's creativity has survived the end of novelty. "We're not recycling content in a way that's about trotting out what I said before," she says. It helps that other people aren't saying what they said before either. "Language is not the same as it was a few years ago," Schneider says, "and we're addressing that."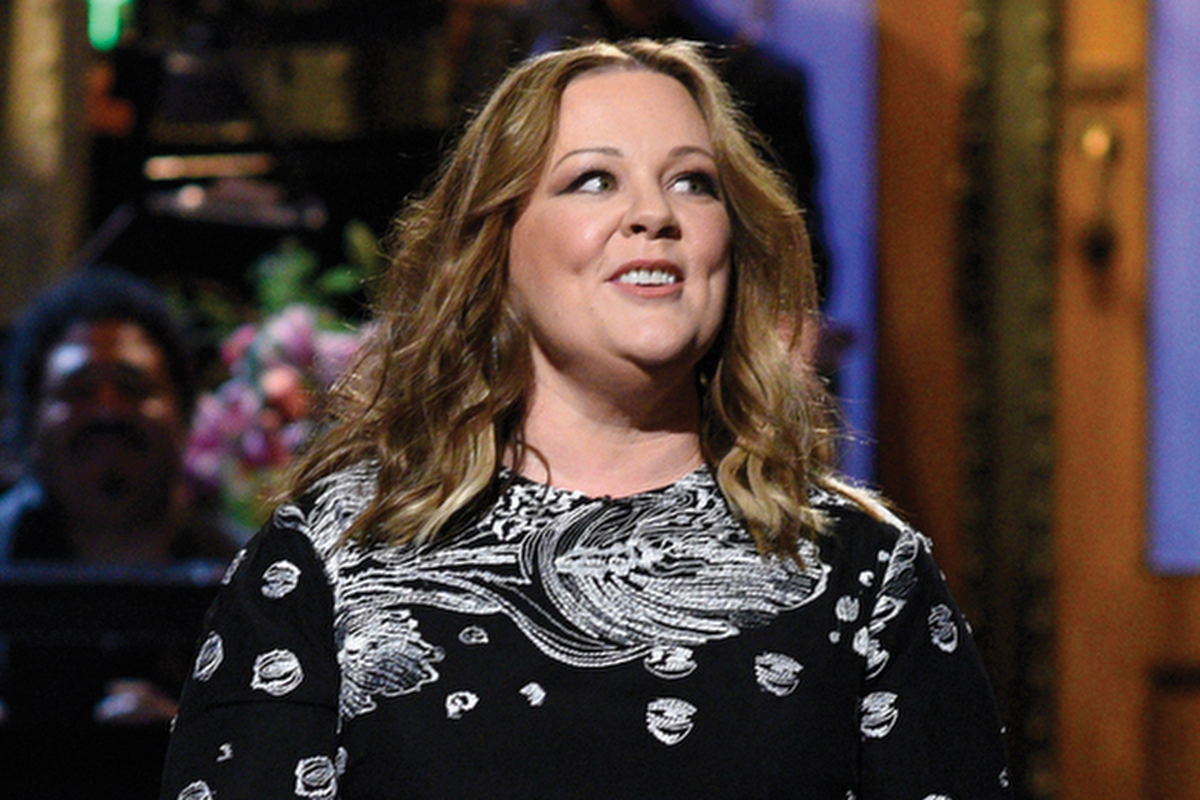 Melissa McCarthy
Actor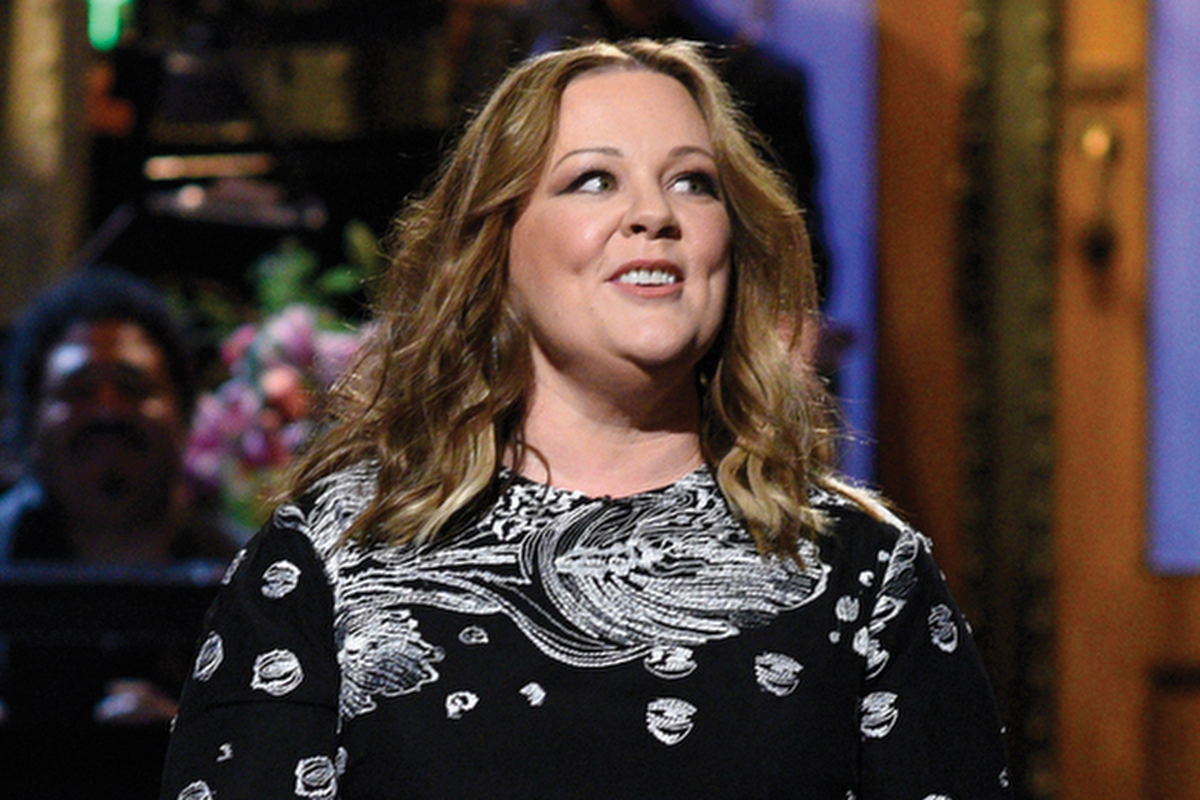 Melissa McCarthy
Actor
By Nat Ives
"This was the largest audience to ever witness an inauguration, period."
—White House Press Secretary Sean Spicer, Jan. 21, 2017
"I'd like to begin today by apologizing on behalf of you, to me, for how you have treated me these last two weeks. And that apology is not accepted."
—Melissa McCarthy as Sean Spicer on "Saturday Night Live," Feb. 4, 2017
When she debuted behind the faux briefing-room podium as then-White House Press Secretary Sean Spicer on "Saturday Night Live" this year, Melissa McCarthy created perhaps the show's best political impression in recent memory, including any of its actors' week-in, week-out takes on presidents. With a combination of shouty aggression and unconcealable insecurity, her Spicer revealingly channeled both a Trump official under insane pressure and the wider administration itself. Spicer left the White House in July but resurfaced in September, pushing a podium onstage at the Emmy Awards to satirize his own inauguration-crowd assertions and attempt a little image rehabilitation. ("Melissa McCarthy, everybody!" host Stephen Colbert cracked.) McCarthy's version was funnier.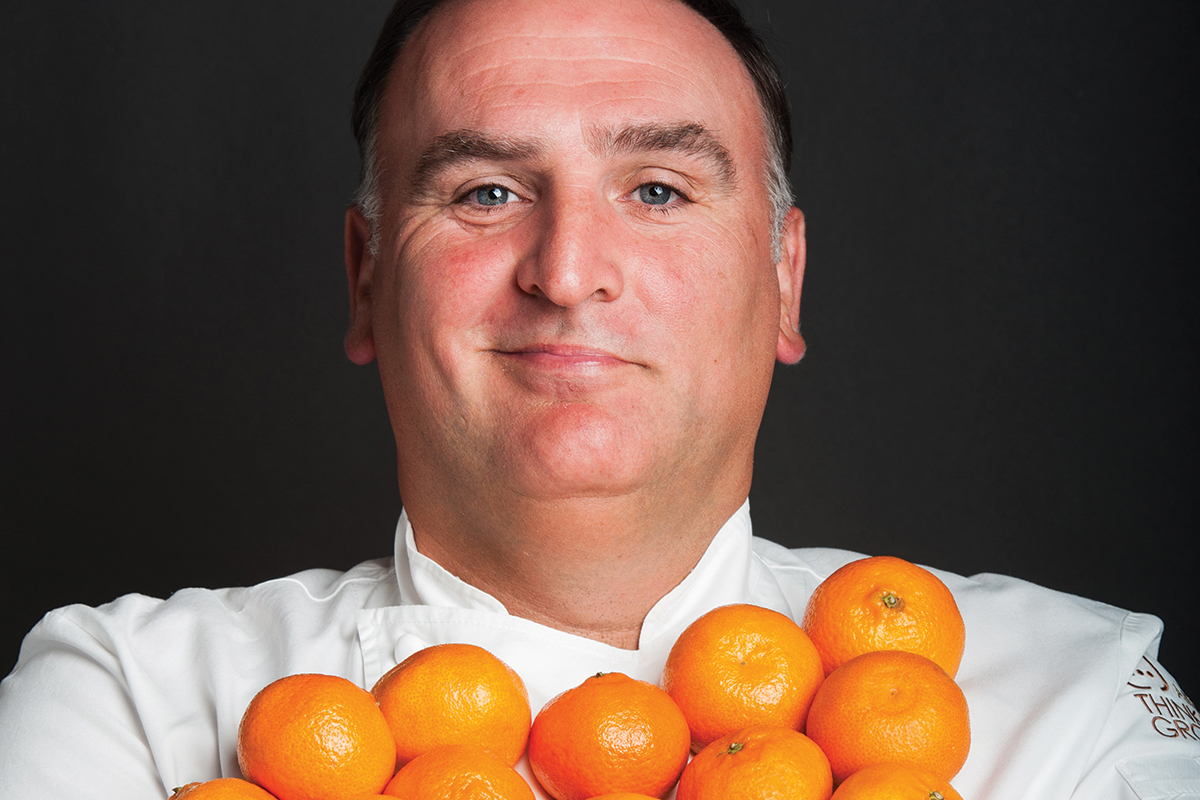 José Andrés
Chef, Founder, World Central Kitchen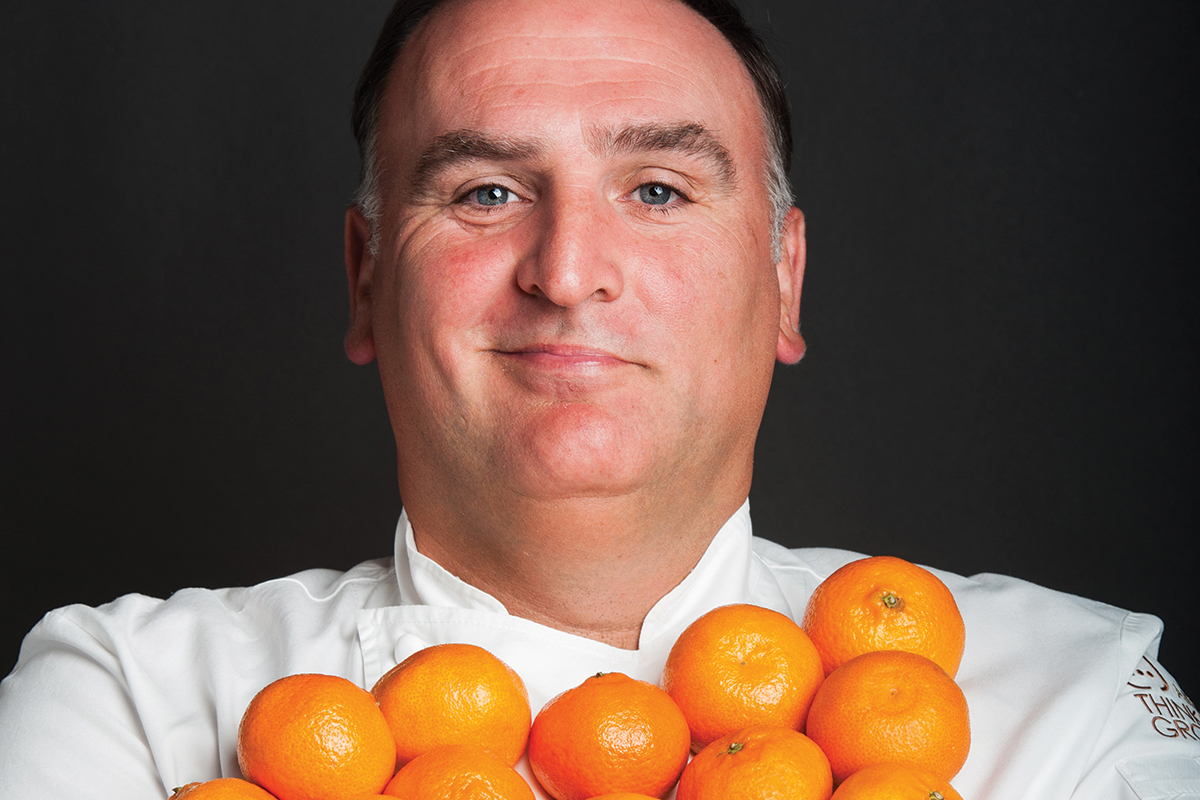 José Andrés
Chef, Founder, World Central Kitchen
By Alexandra Jardine
The duties of a Michelin-starred chef in 2017 usually involve catering to the wealthy and privileged, or starring on reality TV. But José Andrés, founder of notable establishments including Washington, D.C.'s Minibar and Las Vegas restaurant É, has become a veritable hero by providing food to people hit by environmental disasters through his nonprofit organization, World Central Kitchen. After coordinating meals for victims of Hurricane Harvey in Houston, Andrés flew to Puerto Rico in the wake of Hurricane Maria, rallying volunteers to cook for those in need. Earlier this month, he turned his attention to people displaced by the California fires. Based in Washington, Spanish-born Andrés founded WCK in 2010 in response to the earthquake in Haiti. He's also known for feuding with Donald Trump; in 2015, he pulled out of a restaurant opening in the Trump Organization's D.C. hotel after the now-president's disparaging remarks about Mexicans. The parties settled the resulting lawsuit earlier this year.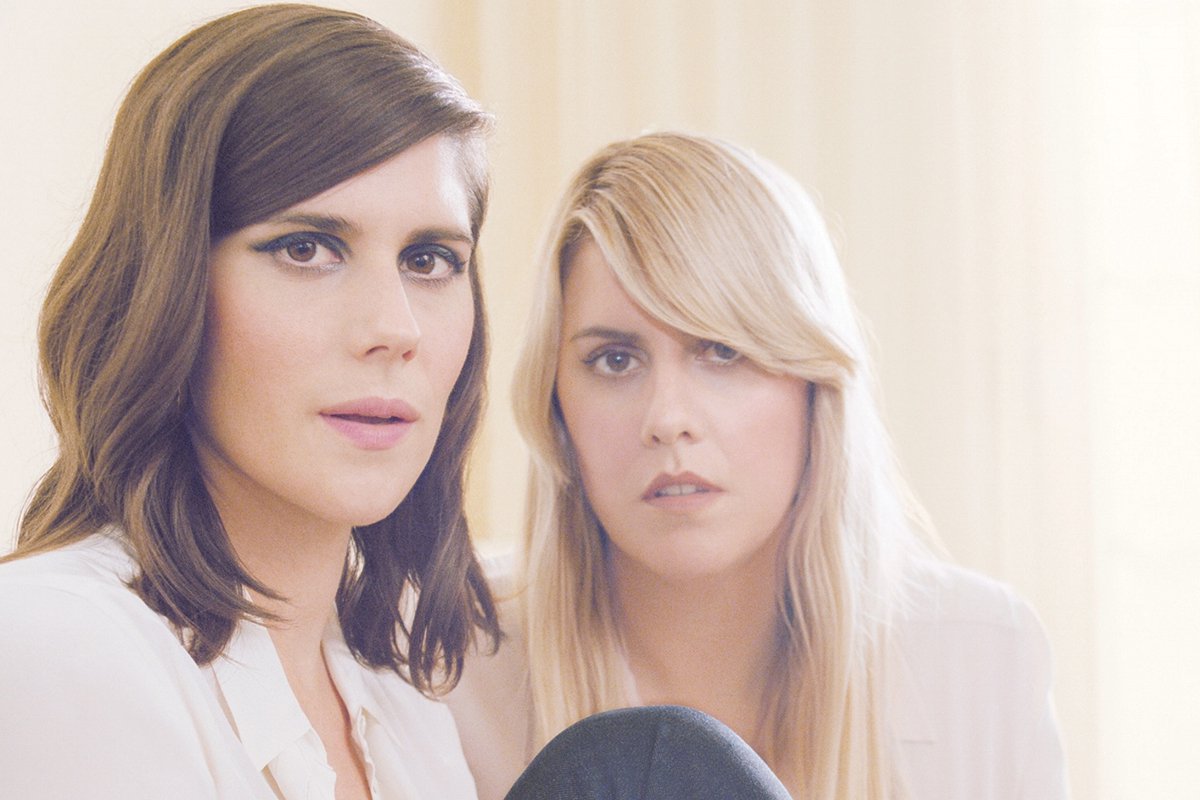 Kate and Laura Mulleavy
Founders, Designers, Rodarte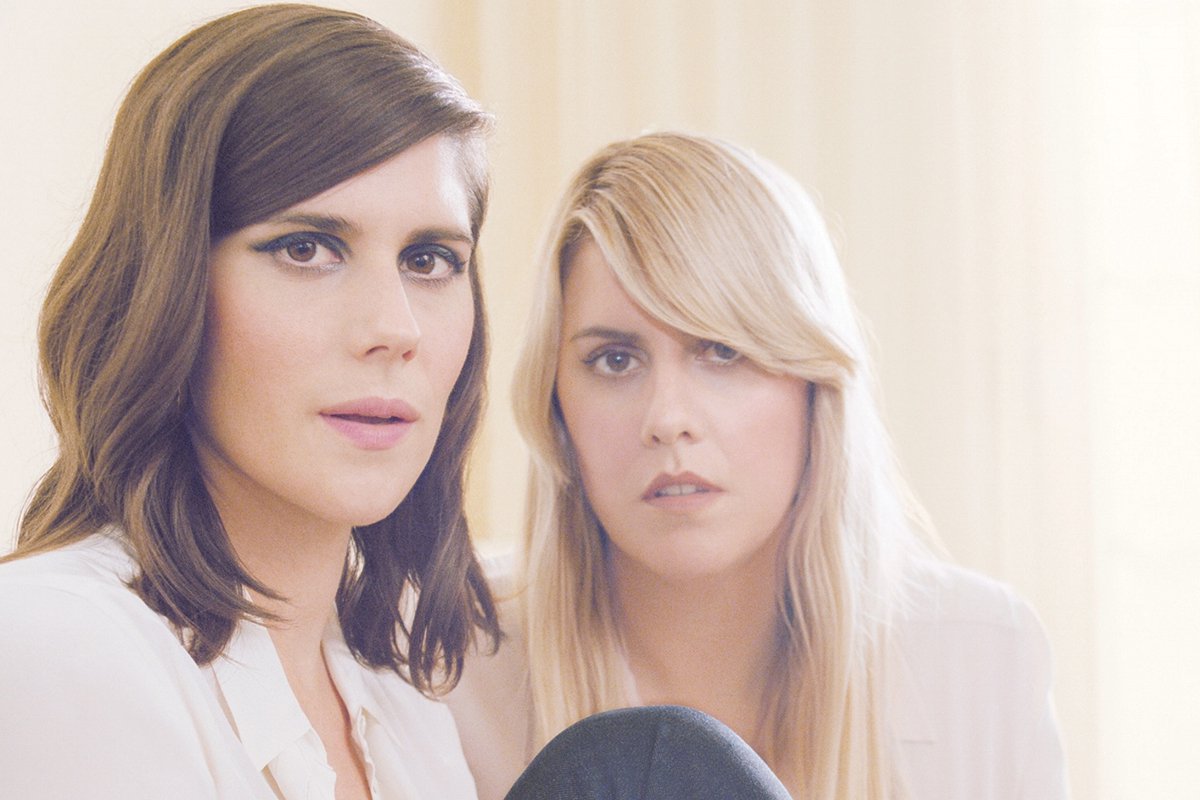 Kate and Laura Mulleavy
Founders, Designers, Rodarte
By Adrianne Pasquarelli
Fashion label Rodarte, founded by sisters Kate and Laura Mulleavy in 2005, has long been a darling of the fashion scene—endorsed by Anna Wintour and worn by the likes of Natalie Portman and Keira Knightley. Its founders went on to earn acclaim in 2010 for the costume design of Portman's "Black Swan" film, alongside many awards from the Council of Fashion Designers of America. This past year, the California-based duo branched out even further with the debut of their first film, "Woodshock," starring Kirsten Dunst as a drug-adled, grief-stricken young woman wandering the woods. The effort, which the sisters wrote and directed, received mixed reviews but points to the expansive creative potential the public should expect from the duo in future endeavors. Their next stop could even be advertising: Production company Anonymous Content just signed them for commercials representation.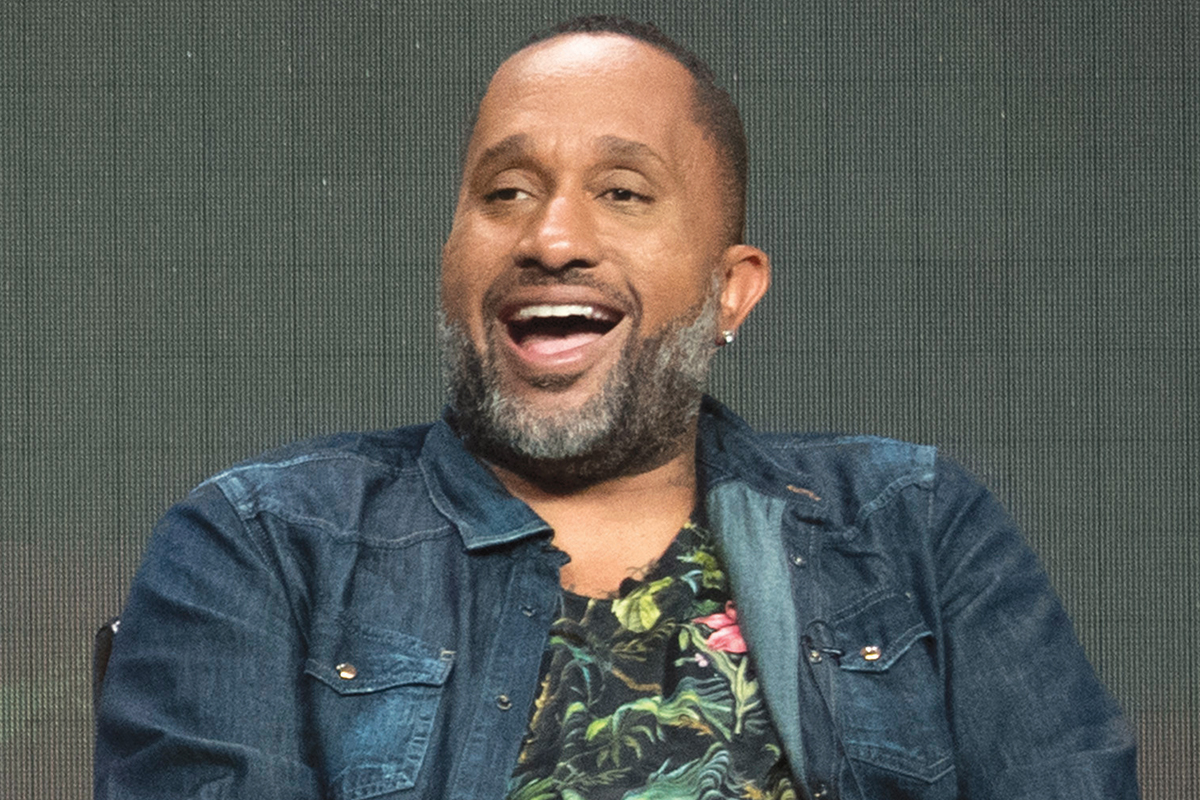 Kenya Barris
Showrunner, ABC's 'Black-ish'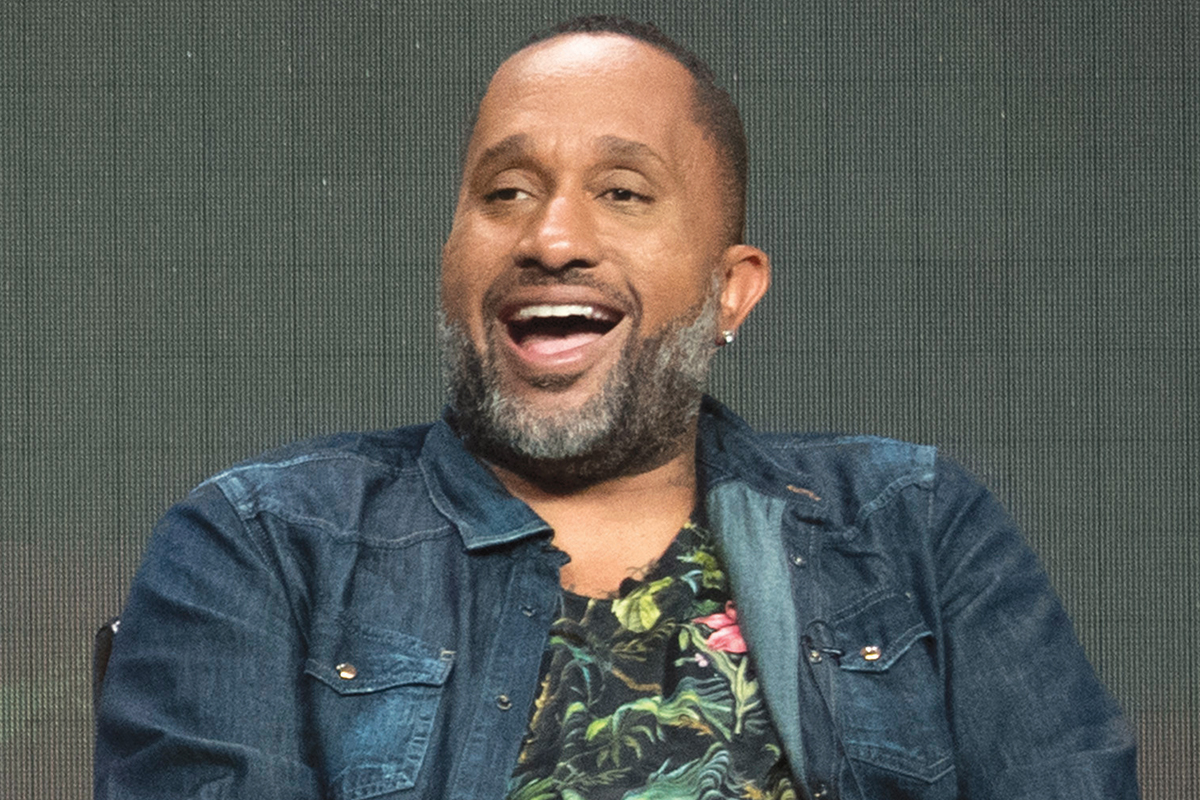 Kenya Barris
Showrunner, ABC's 'Black-ish'
By Jeanine Poggi
"I have two tattoos on my hand: one red rose and one blue rose. They're symbols of gangs, the Crips and Bloods," says Kenya Barris. "I'm taking a negative term around gang mentality, which is a situation I grew up in, and turning it into [things] blossoming and blooming. When I type, I look at them and try to remember I want something beautiful to grow out of my hands." Barris is the creator and writer of hit ABC comedy "Black-ish," which has gained even more cultural relevancy in the Trump era. He taps into his own past for fodder for the series, which tackles racial and cultural issues without taking itself too seriously. "Black-ish" was nominated for an Emmy Award in the best comedy category for a second consecutive year and, now in its fourth season, has already addressed this country's justice system, postpartum depression and aging. Our conversation has been edited.
Define creativity.
I feel like it's allowing yourself to tap into what's inside of you and explain that to the masses.
How do you do that?
Like most creative people, a lot of my things came from bad moments in life and I look to bring some good out of it. Growing up in the situations I have grown up with—parental and money issues—I try to make something of those moments.
The biggest thing for me is finding the quiet. For years, I took a drive from my house in the Valley to Malibu with my sister, who's also a writer, and we listened to the same exact song. I had to bring a yellow pad. It's a two-hour drive and it sparked so much for me, including the show. I still try to find the quiet, but I think it becomes harder the more things you have going on. The last four to five years, my life has changed dramatically. I've learned that the less time you have to tap into that place, the more you have to try to find other people around you—and empower other people around you—to be your creative genius and establish a hive mentality. You feed off them and they feed off you.
What's your advice for someone in a creative slump?
One of the best books I've read on creativity and writing is Stephen King's "On Writing," which is disguised as an autobiography. In it, he talks about the Pavlovian nature of our brains. He talks about how important it is to write every day, at the same time of day, in the same spot. I don't think that's possible for all of us, but the important thing is to find your trigger, the thing that takes you to your creative place. My wife would get upset with me because I like to play "Call of Duty," but that for me was a little bit of a trigger. "Jerry Maguire"—whenever I start a new script, I watch it. Find your trigger whistle that sends you to that place; it will not fail you.
What's the best advice you've received about how to nurture your creativity?
The most simplistic and cliché advice is the most sound advice I've gotten: Writers write. You have to remember that. Sometimes, you get so involved in other aspect of the process, but you have to remember, at the core, you have to write. And for me, that's the part of my career I don't want to lose. It's easy to get caught up in producing and the day-to-day [that goes into] making the show.
What has it been like working on the show postelection?
We sort of dealt with the postelection last season. We did an episode on the fallout. I wouldn't call it postelection. This is the Trump era. I have never woken up scared the way I do now. I'm waiting to see the mushroom cloud on CNN. The episode I wrote this year that's currently in editing is about dealing with all the angst with where we're at right now. I read an article saying that this is the most fear and angst contemporary society has felt in 50 years. We aren't a political show, this isn't "Law & Order," and I don't want to rip things from the headlines, but it's hard not to say this is what a family would be talking about. But we still want to be funny and make people feel good.
Is this what you were expecting the tone of the show would be like when you started?
I didn't have this completely in mind for the tone of the show. I did know "Black-ish" was about a family that was absolutely black and I wanted to tell stories about the patriarch and his relationship with the world around him. I knew we would talk about things that are different than what other shows are talking about. I did not know how much the world was going to change and that what we're doing could speak to people and relieve people's anxieties.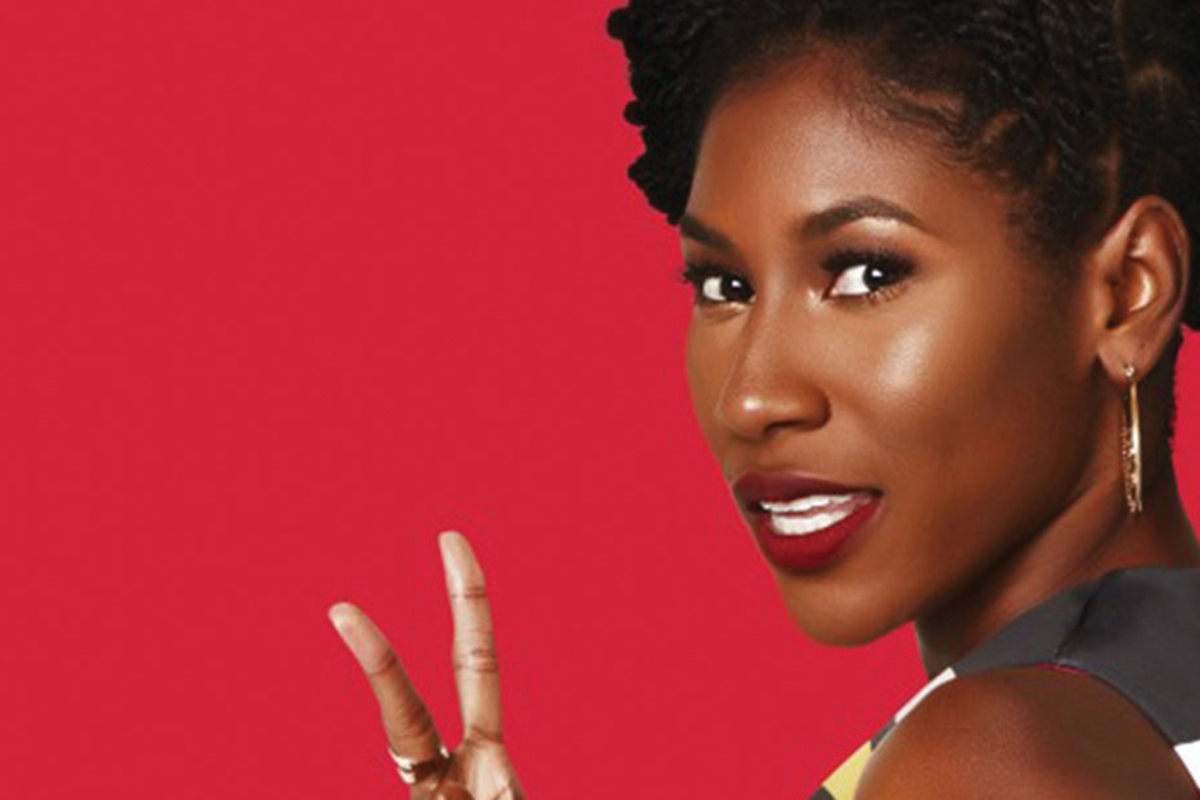 Diarra Kilpatrick
Creator, Director, Actor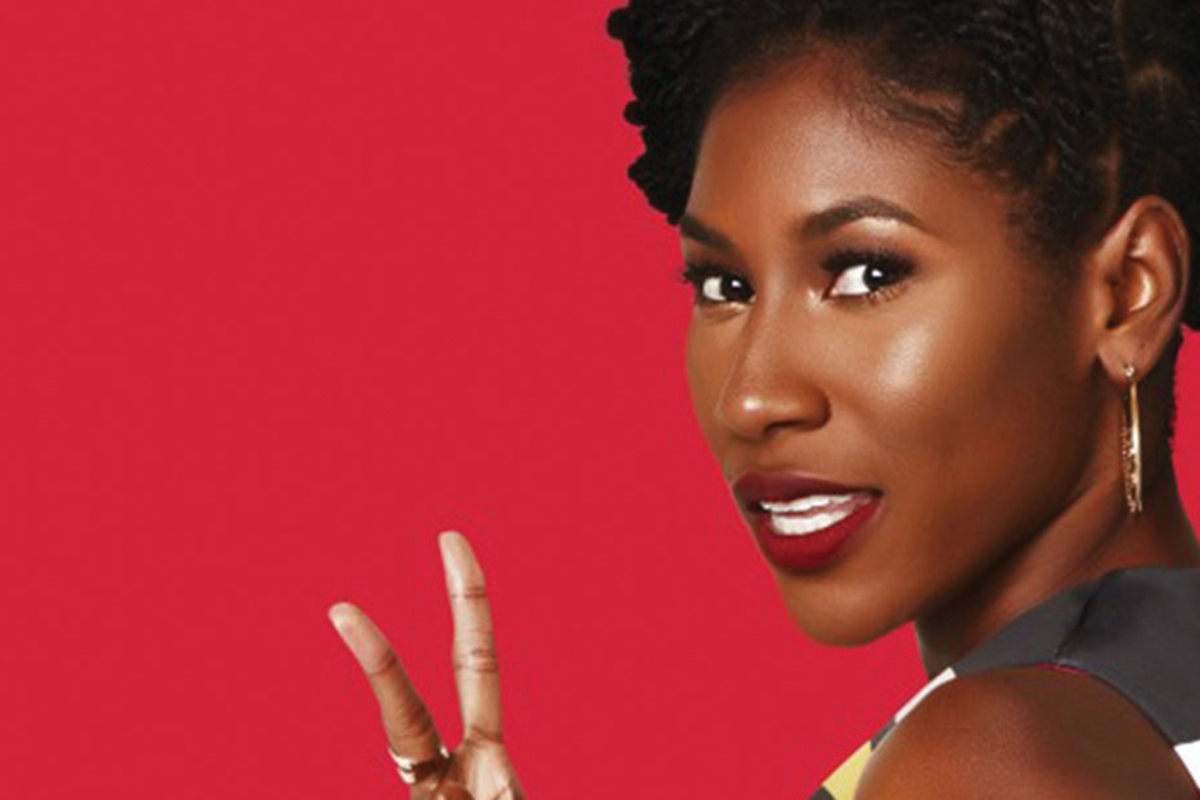 Diarra Kilpatrick
Creator, Director, Actor
By Megan Graham
At the (fictional) Everyone's a Little Racist detective agency in Los Angeles, detectives solve "sticky racial situations," such as a mother, played by Korean-American actor Margaret Cho, not knowing how to style her adopted Nigerian daughter's hair, and a middle school drama teacher grappling with whether to give the part of Harriet Tubman in the class musical to his only female black student—even though she can't sing.
It's all part of the sharp, satirical web series "American Koko," from show creator and actor Diarra Kilpatrick. Produced by Viola Davis, the series, which Kilpatrick also writes, started on YouTube but now has completed two seasons on ABC Digital. Kilpatrick also wrote, produced and starred in Amazon pilot "The Climb," about a woman from Detroit who seeks "an extraordinary life through Internet fame." Like "American Koko" before it, the show doesn't "(pull]) any punches when it comes to showcasing the plight of a modern, young black woman," Bumble's Alexis Reliford writes. Our conversation has been edited.
Was there an aha moment for the creation of "American Koko"?
I just felt really uncomfortable with the process of auditioning and waiting, and really dying to do parts in things where I wasn't that excited about the actual production. I felt like I needed a greater sense of control over my career. I was just really coming from a place of, "You have a really interesting point of view, people tell you that all the time, you should make something, you want to see yourself as the star of something that's your responsibility to make that happen."
Also, just looking around the world, the conversations I was having with my husband and my friends were very much centered around current events. I was just looking for a way to express myself and express of all of that. "American Koko" was born from that feeling, honestly, of just utter discomfort.
It brings some levity to a weighty topic.
A lot of times when we're talking about serious problems, we think we have to be serious. I sort of feel the opposite. I think you have to be sincere in your desire to get to the bottom of something, or to shine a light on something, but I think I'm a goofy, silly person, so that's going to carry over.
I hope it makes it a lot easier and it makes people feel a lot more relaxed to watch a show about race that's not going to beat you over the head and indict you. But the name of the agency is because everybody has a blind spot. I think that's the thing we can agree on, and we can kind of laugh at.
How did writing for ABC Digital help or hinder your creativity?
ABC was surprisingly lenient, I think. They really let me make the show I wanted to make. We did hear from legal a couple of times, but what we're getting away with talking about so frankly and so honestly on a Disney platform is really astonishing, and I really commend them for getting behind my voice and my point of view.
I was like, I don't want to do it if we're going to sanitize it to a point where it's not "American Koko" anymore. It has to be irreverent, it has to be honest, it has to be sharp and bold. And that's what it is.
What was your biggest creative challenge this year?
Making "American Koko" was something initially I did with a really close group of friends and my husband and my sister-in-law. This year, I've had opportunities to kind of work with all kinds of people, and I've definitely had to learn how to communicate my vision with people when I don't necessarily have a shorthand with them. That's been a huge opportunity for me to grow as an artist.
Also, I was at NYU to study theater—I've been a creative, weird kid my whole life—and this past year, I've become a businesswoman. And I'm like, "I missed that class at NYU." When I have a problem with a character, I know to go to my Alexander Technique teacher or go see my voice teacher or meditate. I have a million different bags of tricks. But becoming a businesswoman and really caring for other professionals in a business way and all that—that's something I'm learning on the fly.
What's your best way of getting out of a creative rut?
I feel like there's a huge freedom in the creative down period. It's all creativity, but it just might look like you going to the movies a bunch, or taking a lot of walks, or having a lot of dinners where you're talking to your friends. Even though it might feel like one part of your brain feels like you're procrastinating, you're filling up, like when you go to dinner and you have a drink when you said you wouldn't, and then someone says something that opens up a door to a whole world of creativity. I understand the beating yourself up when you're not being as productive as you set out to be, but sometimes the best thing is to let go and to give in to the distraction.
What was the best piece of advice you've received about fostering creativity?
It's kind of corny, but when you're little, they used to say, "It's called a play—so play." I was always doing theater. That's always been huge for me. I'm always trying to stay connected to the little girl who was in her room and had no concept of a career or an Emmy or a bill. It was just pure creative energy. The memory of that reminds me of who I am.
I'm always just trying to stay aligned with her even when I do know what a career is and a bill is. It's trying to be of two minds and I try to have my mind but have her heart. That's kind of how I've been trying to move throughout this business.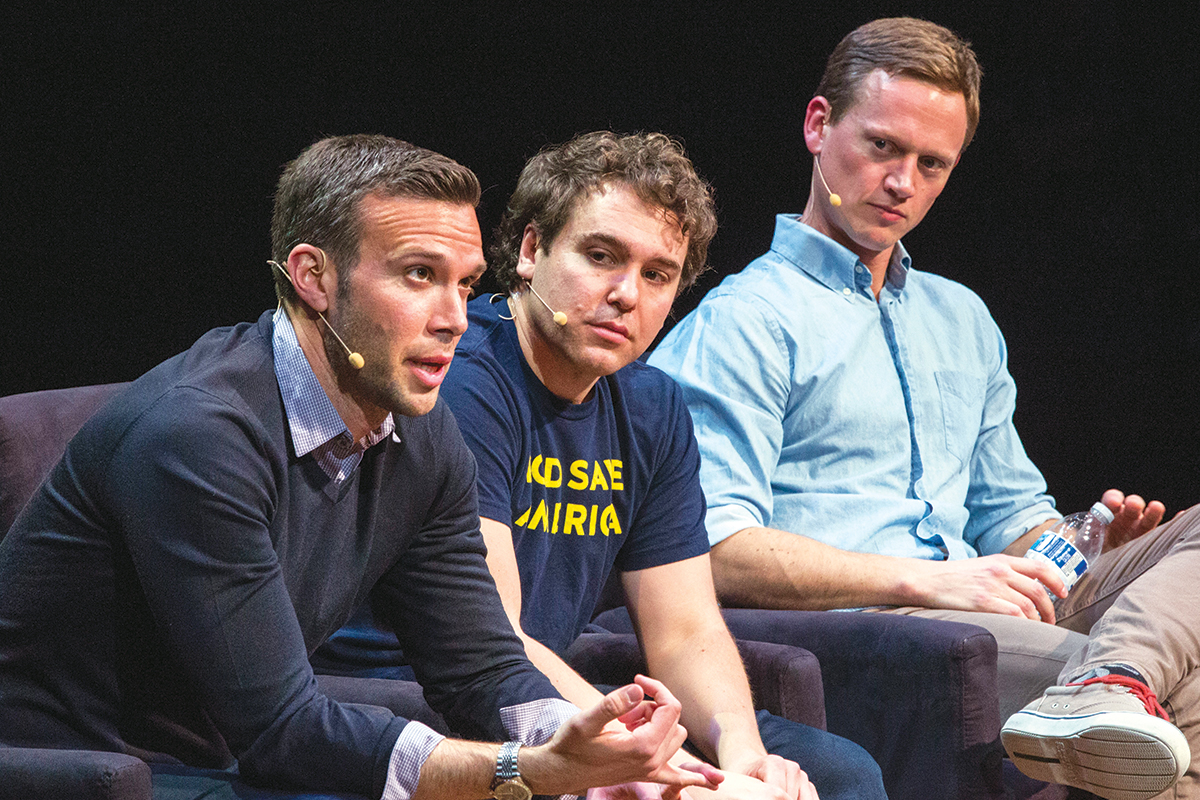 Jon Favreau, Jon Lovett and Tommy Vietor
Founders, Crooked Media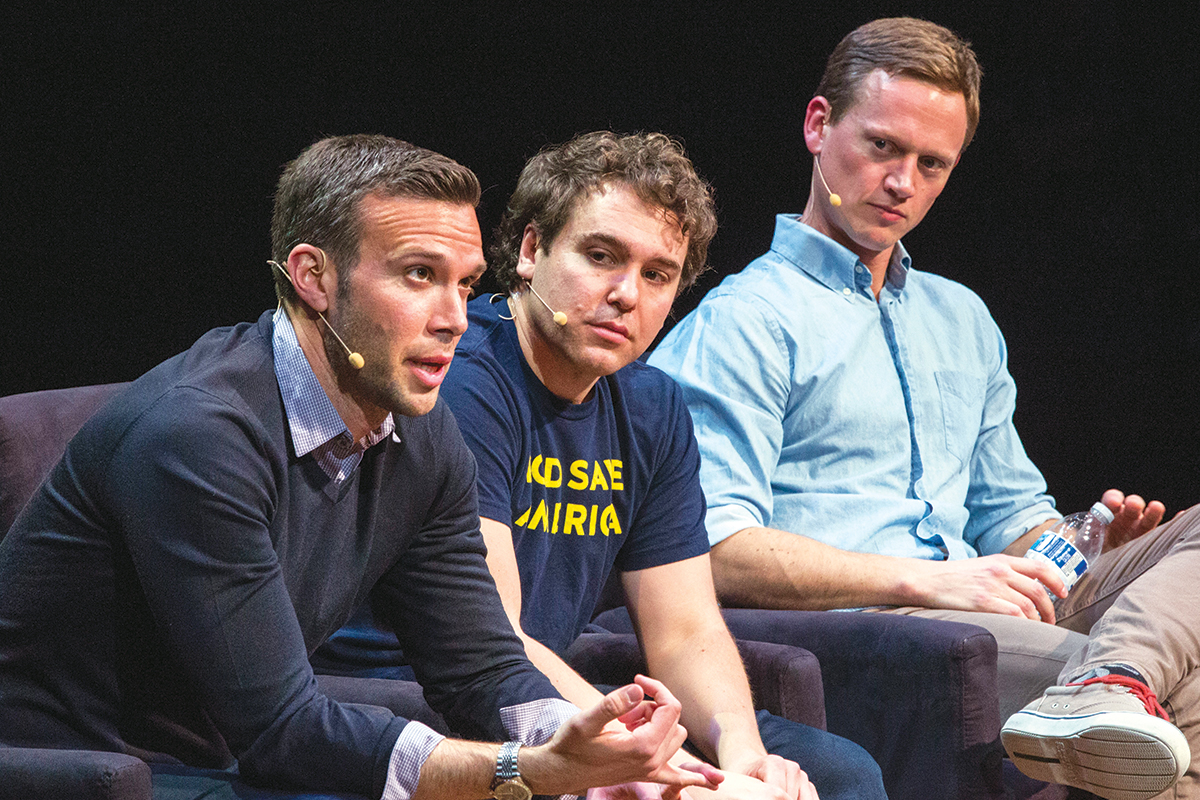 Jon Favreau, Jon Lovett and Tommy Vietor
Founders, Crooked Media
By Ann Marie Kerwin
Three former Obama White House communication advisers, Jon Favreau, Jon Lovett and Tommy Vietor, have a mission to save the Democratic Party—from itself. Their strategy: Bring together the resistance, progressives and old-school operatives for an ongoing conversation about how to win elections in the age of Trump.
Crooked Media, launched in January, started off with a single podcast, "Pod Save America," born out of the ashes of "Keeping it 1600," an Obama White House election pod. It now has seven weekly podcasts, including "Pod Save the People" (hosted by civil rights activist Deray McKesson); "Lovett or Leave It" (a live comedy panel hosted by Lovett); "Crooked Conversations," which features a rotating cast of contributors; and the latest, "Keep It" with Ira Madison III, just announced last week. Crooked Media also recently updated its website to include essays and opinion pieces, overseen by newly hired editor Brian Beutler, formerly of The New Republic, and it has a touring live-show operation that in 2018 will mainly go to cities and communities where Democrats are trying to take back a seat in Congress, or have a governor's race.
The media organization has collected a community of forlorn Americans who mostly identify as members of the resistance. Favreau says it's "a place for debate and discussion of ... liberalism broadly defined in contrast with Trump's illiberalism. ... And that can range from Bernie Sanders to a lot of Republicans who declined to endorse Donald Trump."
The live shows that tour the U.S. attract fans who call themselves "friends of the pod." A bustling e-commerce operation selling T-shirts, hats and mugs with "Friend of the Pod" and other progressive catchphrases on the "merch" is another revenue stream. Thanks to a partnership with Cadence13 for back-end support, the podcasts have attracted advertisers that let the co-hosts riff on their ad copy, and make the ads part of their running jokes and ongoing conversation.
Things can get pretty wonky, but it's fun to hear a bunch of smart, articulate, angry and often very funny people who know the White House operation from the inside curse, name-call and call bull when the Trump chaos swirls.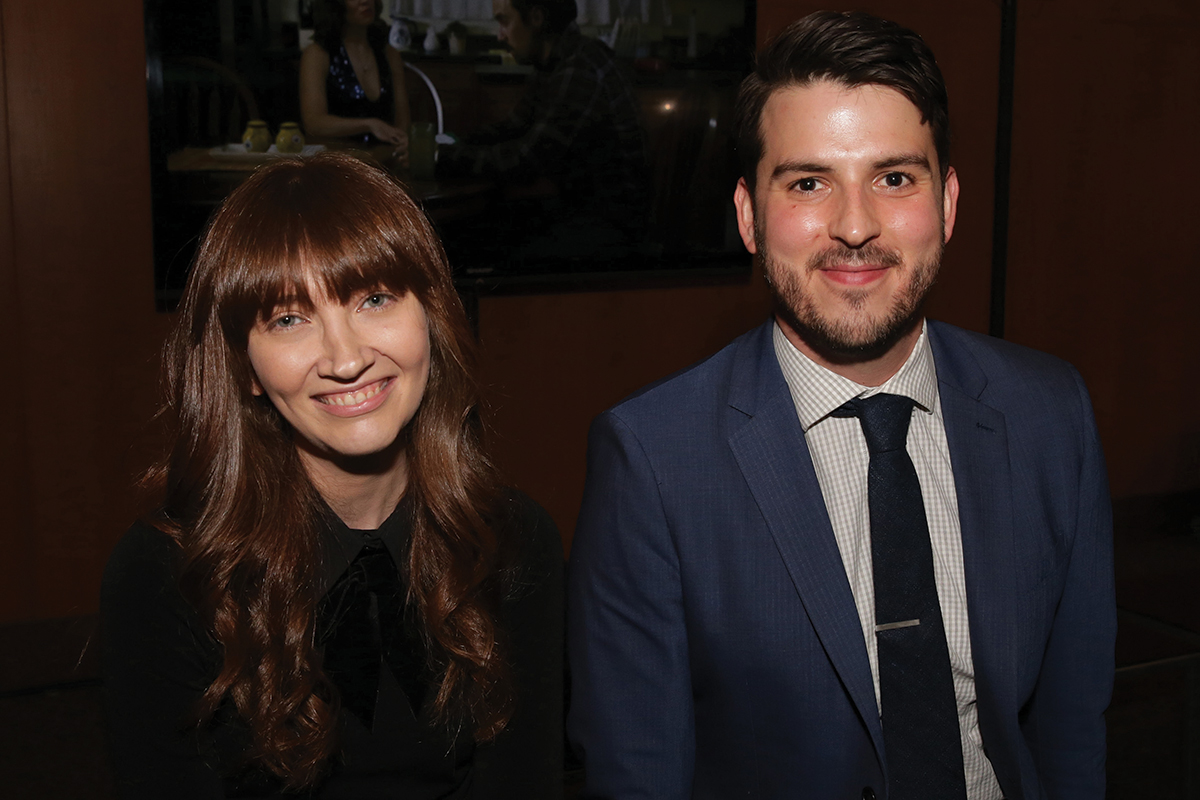 Elizabeth Berger, Isaac Aptaker and Dan Fogelman
NBC's 'This Is Us'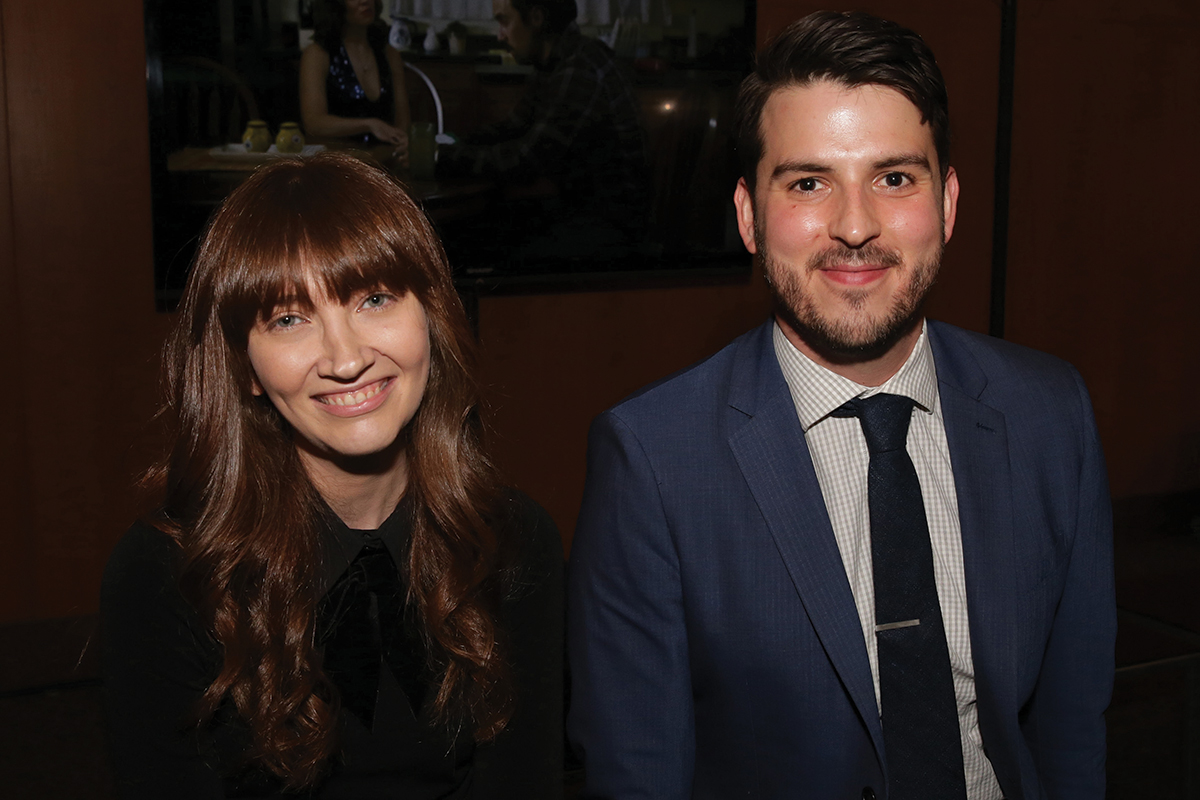 Elizabeth Berger, Isaac Aptaker and Dan Fogelman
NBC's 'This Is Us'
By Jeanine Poggi
Dan Fogelman, Isaac Aptaker and Elizabeth Berger spent 2017 making America cry. Their show, "This Is Us," which debuted in 2016, connected deeply with viewers, prompting its audience to tune in live, a rarity in today's fragmented TV landscape, especially on broadcast. The NBC show became TV's breakout hit and gave a glimmer of hope to broadcast TV, which has been overshadowed by darker, more complex storytelling on cable and streaming. The tearjerker even received the first Emmy nod this year for a broadcast drama since CBS's "The Good Wife" in 2011. While it didn't take home the statue, "This Is Us" has continued to grow its audience in its sophomore season (another anomaly), averaging 10.5 million viewers and a 2.8 rating in the advertiser-coveted 18-to-49 demographic (or 3.6 million adults), a 13 percent and 8 percent increase, respectively. And while we now know how Jack died, there's plenty of drama still left to explore.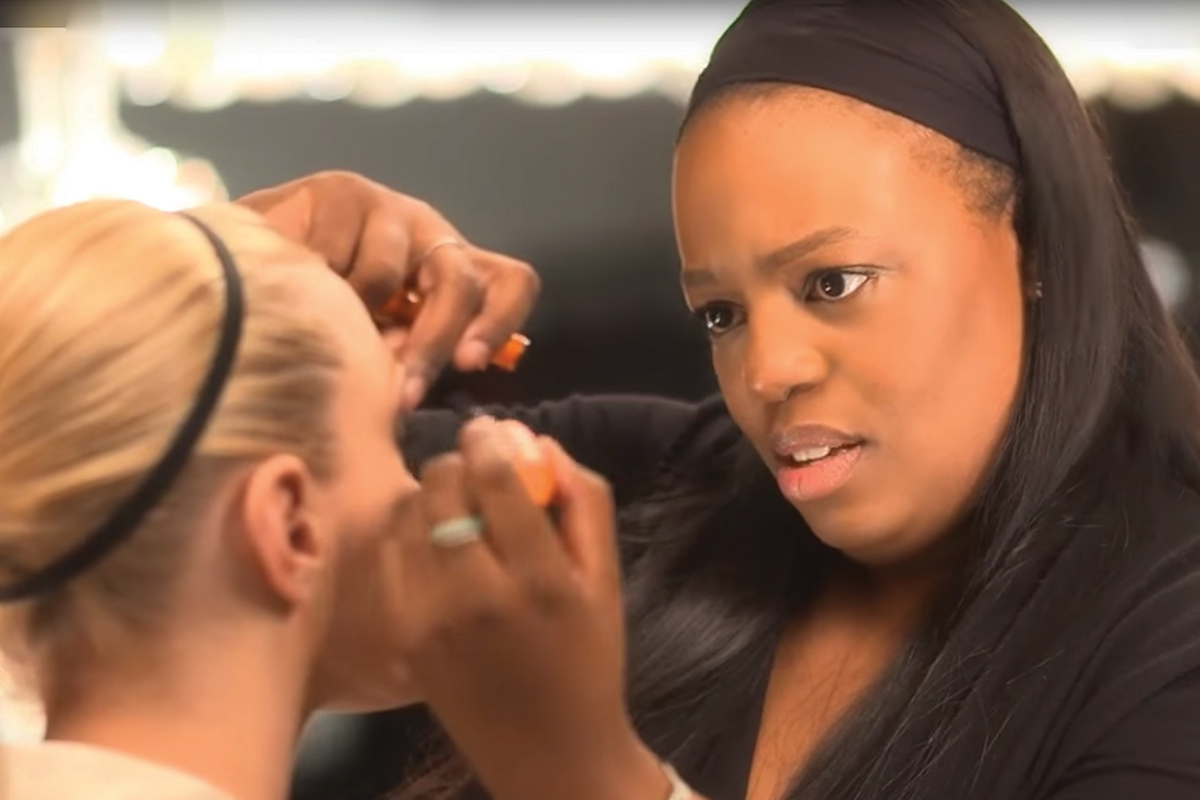 Pat McGrath
Makeup Artist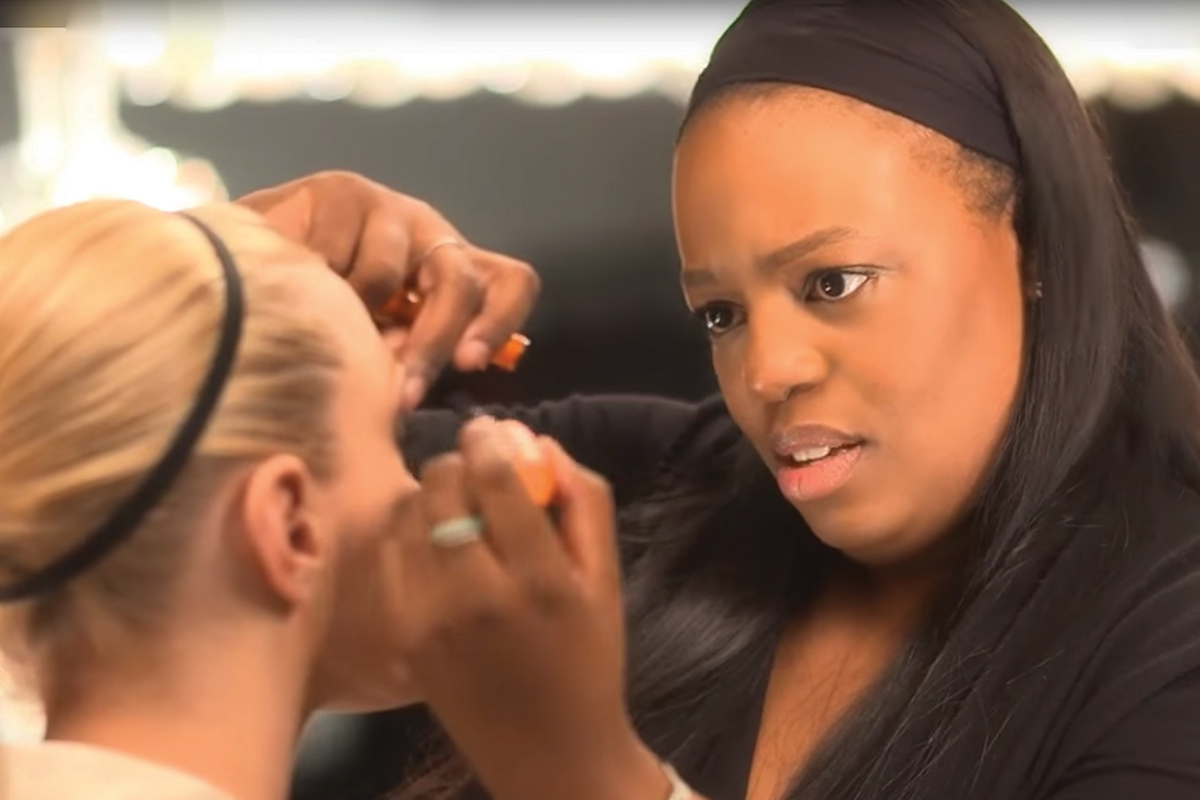 Pat McGrath
Makeup Artist
By Emma Hall
With everything from feathers and gold leaf to leather and neon in her tool kit, British makeup artist Pat McGrath has proven to be a grand disruptor in the world of fashion and beauty. This year, after her one-off products sold out several years a row, she launched Pat McGrath Labs' first full cosmetics line worldwide; became beauty editor-at-large at British Vogue; and created a staggering 80 different looks for designers at runway shows, racing around on a motorbike during fashion weeks to keep to her schedule.
McGrath has worked with icons like Kim Kardashian and Naomi Campbell, and made stars of body-positive pioneer Paloma Elsesser and drag queen Jason Dardo. Still, McGrath has a down-to-earth presence, engaging with her 1.4 million Instagram followers and taking pleasure in even their most amateur efforts.
Stevin John, aka Blippi
YouTube Host
Stevin John, aka Blippi
YouTube Host
By Angela Doland
If you haven't heard of Blippi—despite his 1.5 billion YouTube views—that's because his devoted fans are among the preschool set. Think Mister Rogers for the streaming era, but with bright orange glasses and suspenders instead of a cardigan. And where Rogers was soothing, Blippi, whose real name is Stevin John, is super peppy and has impressive dance moves. He can be found on adventures such as riding on an L.A. Police Department helicopter (an outing arranged by the parent of a young fan) or doing goofy experiments like dunking objects into an aquarium to see if they float or sink, which left this reporter's kids strangely transfixed.
John, whose videos are also on Amazon Prime Video, had an unlikely path to stardom. He was a C-17 aircraft loadmaster in the Air Force, an SEO specialist, and a cameraman and independent commercial videomaker in Los Angeles. He created Blippi to please his nephew, then realized he'd stumbled onto a business opportunity. He says he runs on instinct and memories of his own childhood, and that his influences other than Fred Rogers include "Blue's Clues" and Pee-wee Herman. "I'm always trying to imagine, 'If I was the age of this child, what would I want to see?'" John says.
Stephen Colbert
TV Host
Stephen Colbert
TV Host
By Simon Dumenco
Much has been made of Stephen Colbert's ratings triumph this year as viewers flock to his politically charged "Late Show," leaving former late-night ratings champ Jimmy Fallon and his "Tonight Show" in the dust. But not enough has been said about how Colbert (who previously appeared on this list in 2009), through his nightly corrective to the Bizarro World of the Trumpified news cycle, has become essential to our national sanity. With his darkly hilarious monologues, he serves as the explainer-in-chief of the daily scandals, stumbles and stupidity emanating from 1600 Pennsylvania Ave., as well as a deft channeler of the Trump psyche and affect (he's got the gooey, self-satisfied bluster and spastic hand gestures down cold). In an era in which Trump spews "alternative facts" with seeming impunity and continually erodes the dignity and moral authority of the office of the president of the United States, Colbert reminds us to never, ever get used to "the new normal."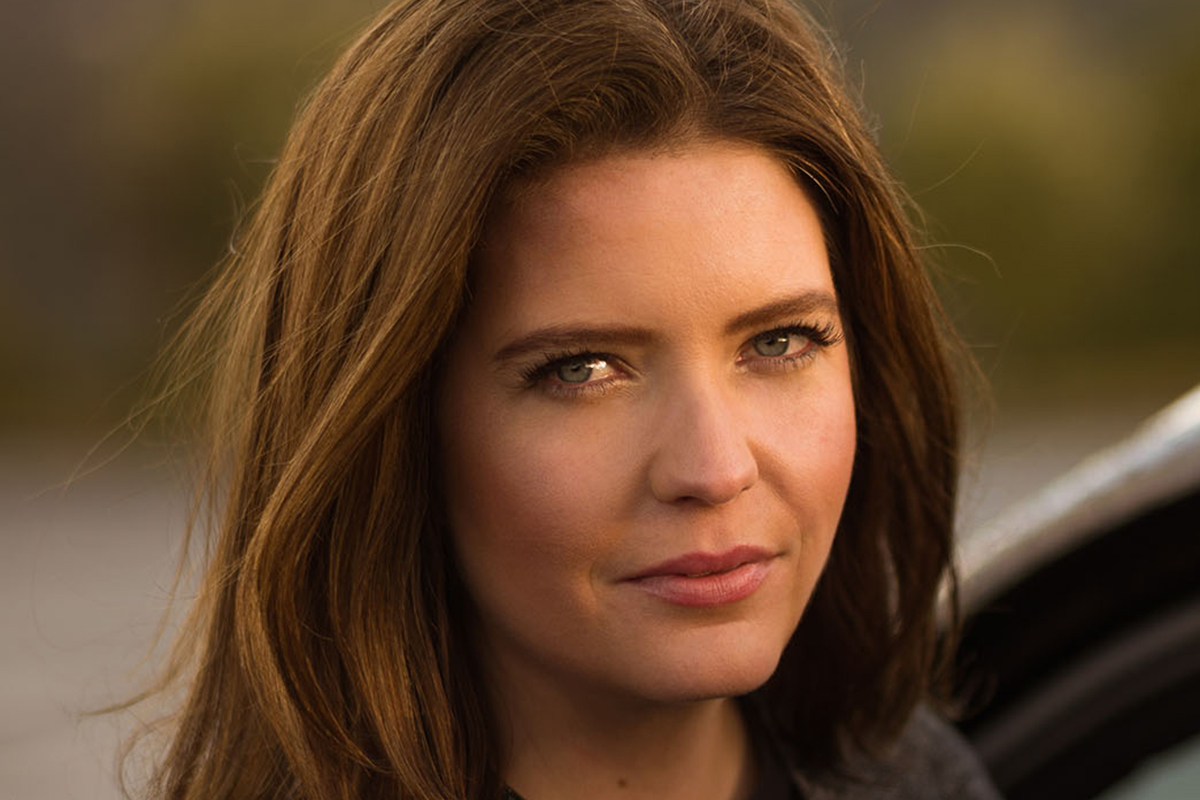 Isabelle Olsson
Design Director, Home, Wearables and CMF, Google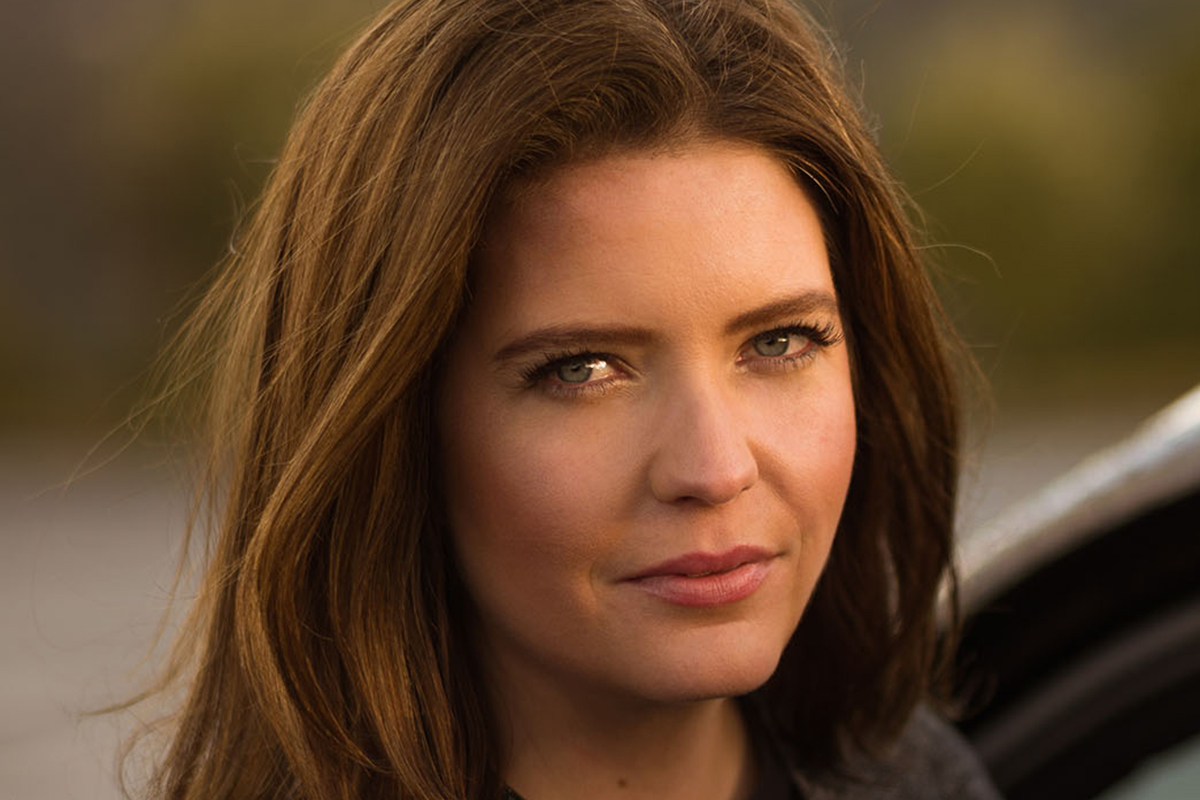 Isabelle Olsson
Design Director, Home, Wearables and CMF, Google
By Garett Sloane
Isabelle Olsson, senior industrial designer at Google, believes cool gadgets for the home should be anything but cold. Olsson is behind the Google Home and Google Home Mini, the company's entries into personal-assistant speakers that are going up against Apple HomePod, and the more established Amazon Echo and Echo Dot in the race for living room dominance. The Mini, shaped like a doughnut, covered in fabric and available in several colors, is meant to blend into the home when not in use. "The ultimate assistant is there when you need it and fades into the background when you don't," Olsson says. "With Google Home Mini, we made it look a bit like a speaker and a bit like a microphone, all communicating that this is an object that you talk to and listen to."
The Google Home Mini, a pebble of a device, costs $30, the same as the Amazon Echo Dot. Meanwhile, the latest Amazon Echo Show, with video screen, costs $150, compared with Google's top-line Home Max that goes for $400 (no video screen). Apple's Siri-connected HomePod will sell for $350, but the device has been delayed to stores until 2018.
Olsson says they didn't want Home to feel like an alien gadget, which is why they incorporated fabric into the design, even creating a custom yarn to do so. "As fabric became a key part of our design language, we quickly realized that there was nothing that met both our aesthetic and functional requirements, so we created it from scratch, right down to the yarn," Olsson says. "This also enabled us to be extra thoughtful with the colors and the exact shades that people would want to invite to their home."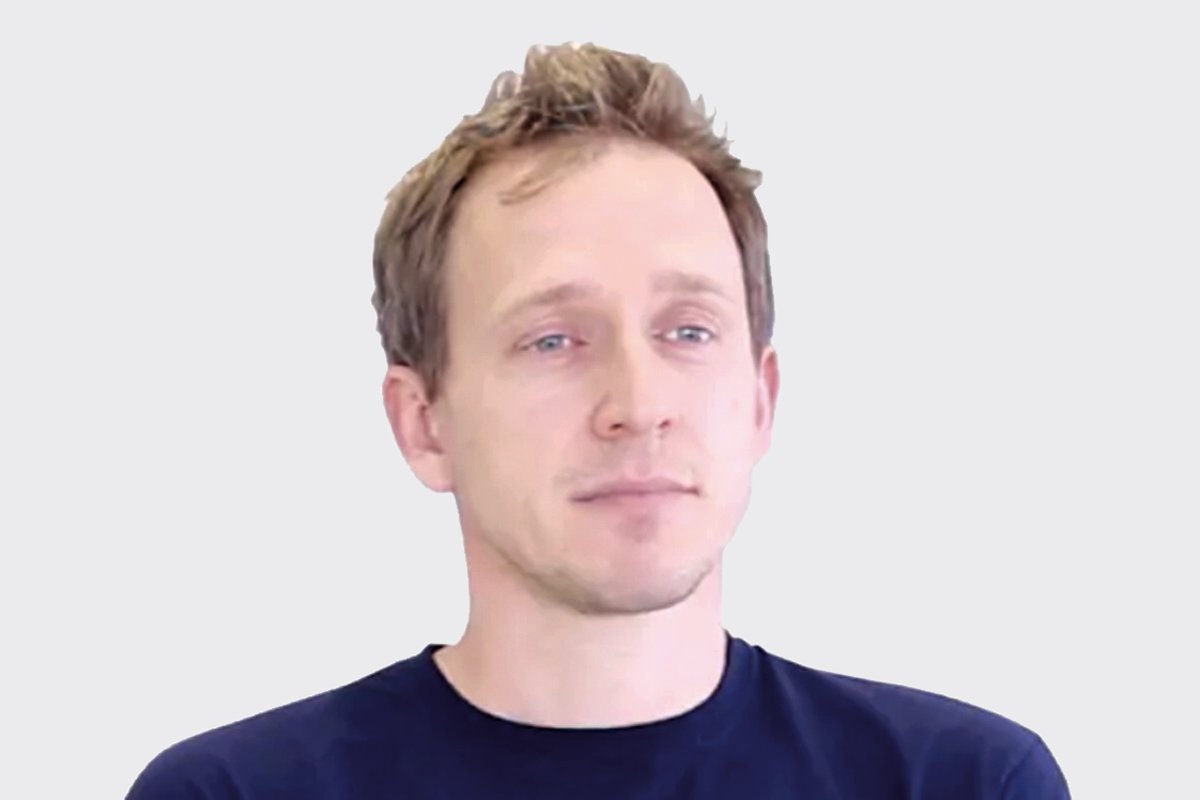 Matthew Hodgson
Senior Engineer, Procter & Gamble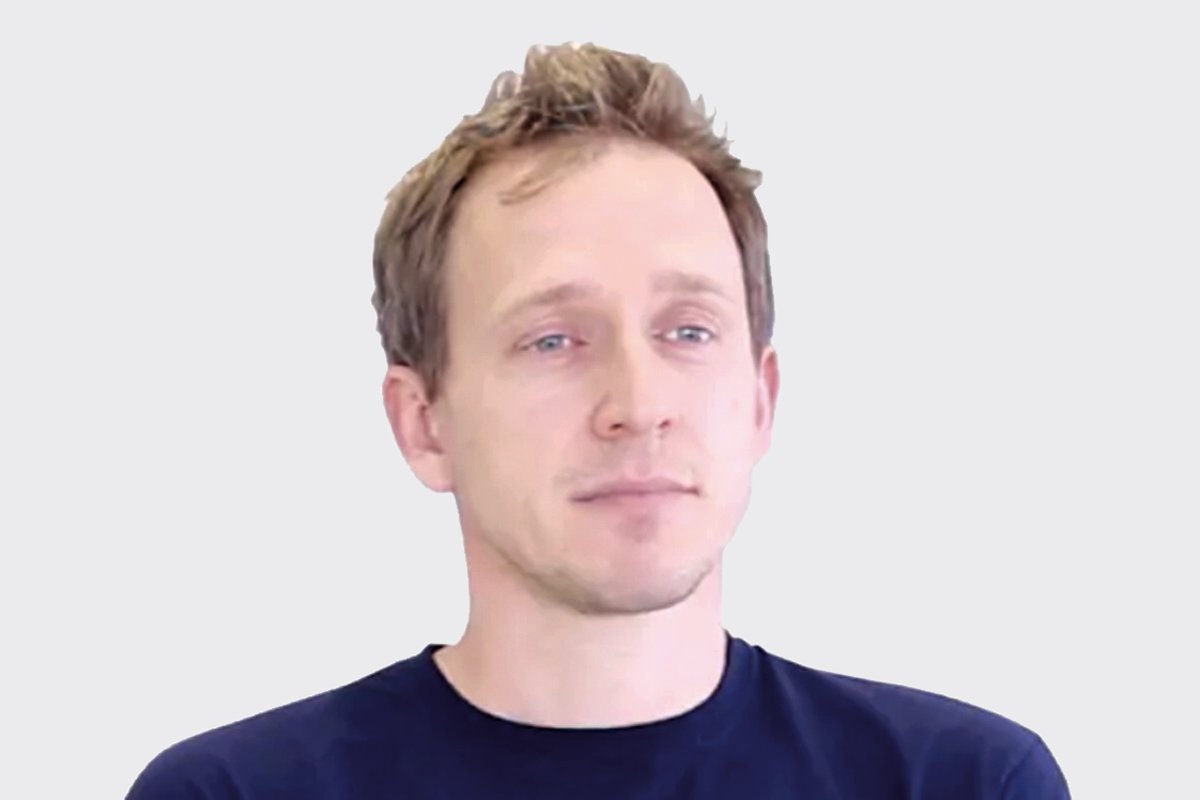 Matthew Hodgson
Senior Engineer, Procter & Gamble
By Jack Neff
Since King Gillette invented the safety razor in 1901, the brand he spawned has been about people shaving themselves. Then Matthew Hodgson, senior engineer for Procter & Gamble Co. in the U.K., came up with his idea for Treo, a disposable razor for caregivers to shave those they care for.
Hodgson, a former Dyson designer who helped develop the ball that makes the brand's vacuum cleaners swivel, has twisted things around at Gillette too. The company traditionally protects razor projects like military secrets, but with Treo, which is still in its testing phase, the company publicized the idea with a summer video and, in the fall, sent 50,000 samples for caregivers to try. Our conversation has been edited.
How did this project start?
We've been working very closely with Grey on this. An area we're particularly interested in as a company is the relationship between fathers and sons. They've done a couple of campaigns over the years looking at that pivotal moment in a boy's life when he starts to shave and perhaps realizes his dad can help out. And we were getting some comments on social media from the other side of that relationship—where you flip from your father looking after you, to you having to look after your father. We got inspired from that to think from an engineering point of view, how do you shave someone else?
I went to a couple of nursing homes in the U.K. after shaving a couple of my colleagues at work to see how they do it. I was overwhelmed by the inadequacy of the solution.
How did you get from Dyson to Gillette?
After four years at Dyson, I started my own graphic and product design agency with a friend. After five years, I wasn't getting anything manufactured and produced. So I moved back into the industry, developing military respirators and filtration systems for Avon, which makes the respirator of choice for the U.S. Department of Defense. After five years of that, I got bored and decided I wanted to go play around with razor blades.
I'm not a typical P&Ger or razor person. The main reason was the reach this company has. If you're able to make an improvement and you're serving 700 million or 800 million men around the world, then even a small improvement can have a huge difference.
How do you define creativity?
Edison said genius is 1 percent inspiration and 99 percent perspiration. I think you could substitute creativity for genius. For me, creativity is not only coming up with the idea in the first place. Often that's the easy part—it's enjoyable, it's exciting. The big thing for me is making that spark of creativity and doing something with it.
What was your biggest creative challenge of the past year and how did you tackle it?
Developing this product at such speed. There's a degree of creativity in developing the project in conjunction with the carers and incorporating their insights. There's a whole bunch of creativity in terms of the business model—figuring out how we can make this a sustainable business while still hitting a very tight price point; how we can make a relatively low volume of this product and get the resources to do that; developing the procedures and specifications for this product. All those things require creativity.
What was the timeline?
We started looking at those social media comments the back end of 2015. We then started thinking about doing our first nursing home visits through 2016. There was a period where it was essentially me working on the project all by myself and keeping it under the radar. I wanted to get this to the point where there was a clear solution. That started happening last year when we got the go-ahead to scale this up and do the test market we're working on now.
Any advice to anyone in a creative slump?
The first is, have confidence that a solution will come along. Sometimes you're up against a deadline and it's not an easy thing to rely on. But in my long experience, you have to have confidence you'll come up with a solution. And confidence is a big part of creativity.
The second part is, if I'm ever in a slump, I try to pull myself out of my day-to-day activities and put myself in inspiring situations. It can be something like Treo—watch people use products and see how they're struggling. The worst thing you can do is sit in your office with a blank piece of paper.
What's the best advice you've gotten when it comes to nurturing your creativity?
I don't think I've ever gotten any advice; I've sought it out. I think one of the most interesting bits of research I've read is, don't obsess about something. Make sure you give your brain enough space to come back to a problem.
What you don't want is to be set in a sterile, nonstimulating environment. You also don't want to be overwhelmed with a specific task. What you need is some low level of mental stimulation. What I use as creative nurturing is gardening. I hate gardening, but I've found that outside when I'm weeding and digging is the best place for creative solutions.
James Dyson remains a design hero of mine. He's a pretty inspirational figure, and I really like the direction in which he's taking his business. He's one of the people I'll seek out on YouTube and podcasts. One thing I heard him talk about is the value of not knowing about something. I love not knowing about an area because it gives you that clean piece of paper where you're not prejudging potential solutions before you should.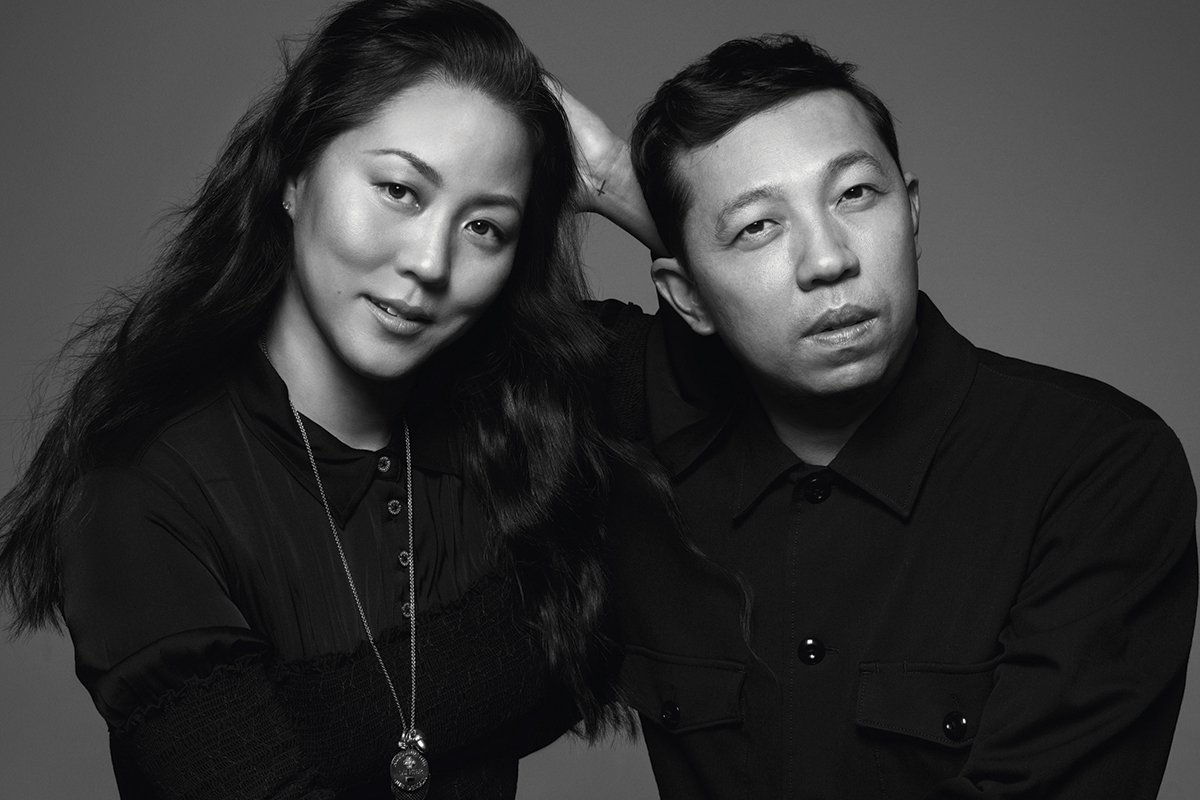 Carol Lim and Humberto Leon
Creative Directors, Kenzo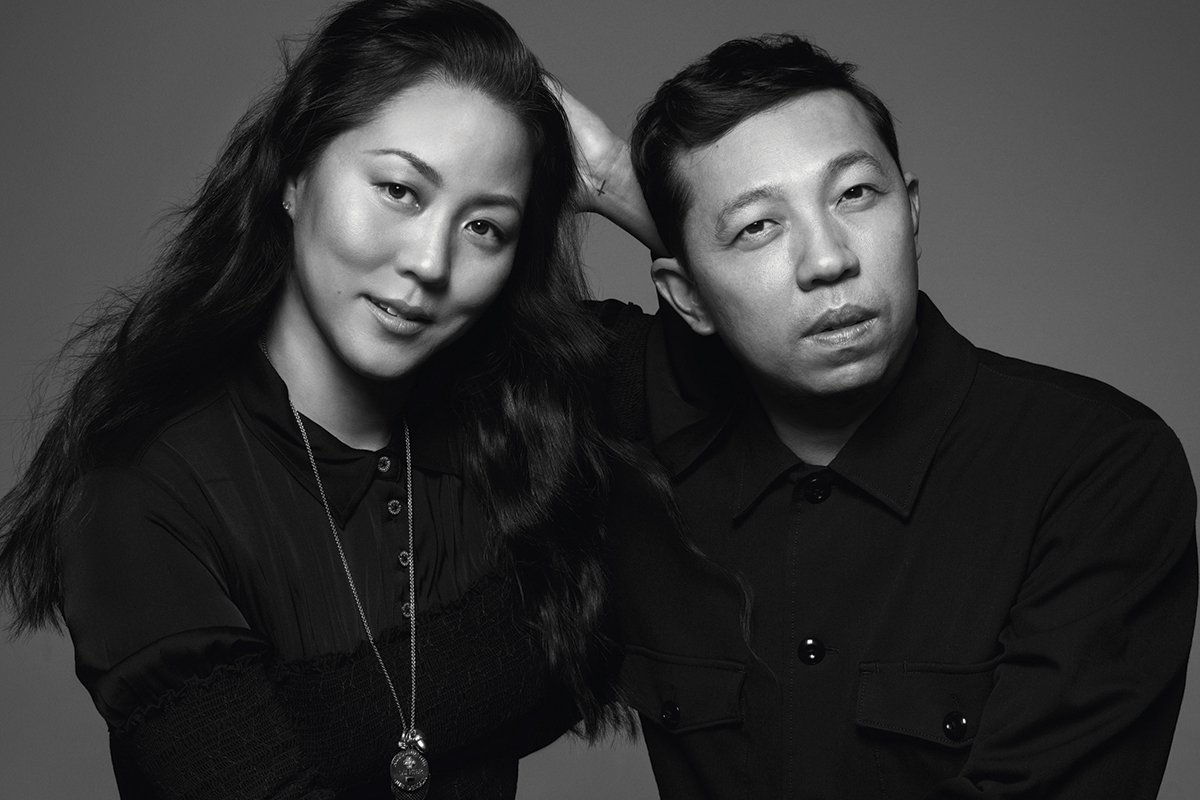 Carol Lim and Humberto Leon
Creative Directors, Kenzo
By Chen Wu
Carol Lim & Humberto Leon first landed on the Creativity 50 in 2010 for their innovations on Opening Ceremony, the retailer and fashion brand known for curating an eclectic collection of items and fashion from local and global designers. (They were the first to introduce brands like Top Shop, Acne or Havaianas flip-flops to the States.) Now, as co-creative directors of LVMH Moet Hennessy Louis Vuitton-owned Kenzo, they've made the list again for injecting new creative spirit into the nearly 50-year-old brand.
Since arriving at the label in 2011, they've brought relevance to the brand's fashion and edge to its marketing, helping increase revenue and lowering the average customer's age from over 50 to under 30 along the way. They blew up traditional notions of perfume ads when they debuted the Kenzo World fragrance with a totally out-there film from director Spike Jonze that this year earned eight Cannes Lions, including two Gold and a Titanium. "We watched so many perfume commercials and we told ourselves, 'This is exactly what we're not going to do,'" says Leon. "We wanted to do something that we've never seen before."
Since then, Kenzo has collaborated on longform ads with Carrie Brownstein, Natasha Lyonne and Khalil Joseph. In November, it debuted "Season Zero," a short film series helmed by up-and-coming directors for its Fall/Winter 2017 Collection of the same name.
Like the brand's founder, Japanese designer Kenzo Takada, they use their platform to encourage diversity and support budding talent. "We share the idea of experimenting [on] things," says Leon of Takada, "and not being scared of the unknown."
As for creative advice, Leon says, "Look outside of your industry. I like watching movies, going to art shows. ... I've even gotten inspiration from a Chinese restaurant. Remember that everything can be your inspiration."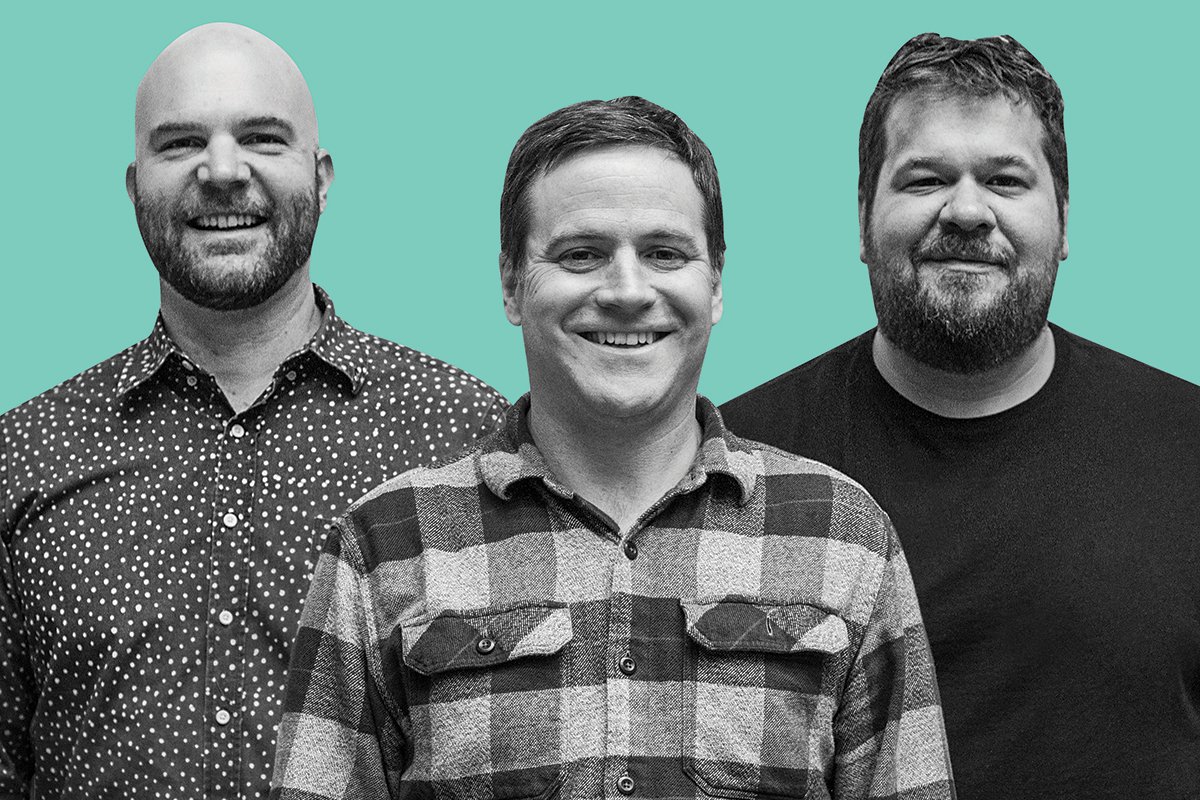 Eric Baldwin, Britton Taylor and Jason Kreher
Wieden & Kennedy Portland
Eric Baldwin, Britton Taylor and Jason Kreher
Wieden & Kennedy Portland
By Ann-Christine Diaz
Wieden & Kennedy is an agency famous for making brands creatively famous, from Nike to Old Spice to P&G. And now, thanks to the stewardship of executive creative director Eric Baldwin, creative director Jason Kreher and strategist Britton Taylor, we've come to expect daring ideas from, of all brands, KFC. Working with KFC President and Chief Concept Officer Kevin Hochman, the agency has made the brand a creative darling with work including KFC's rotating cast of Colonels, which launched in 2015 but remains fresher than ever. In 2017, that included the Colonel's turn as the Fabio-like star of his own romance novella, "Tender Wings of Desire," and his appearance in People magazine's "Sexiest Man Alive" issue (albeit, in an ad). The Colonel even broadened his reach via the pro-wrestling circuit with, among other things, a role as a playable character in the "WWE 2K18" video game. Outside of the founder's antics, the Wieden team also helped send KFC's Zinger chicken sandwich into space and opened a KFC boutique, KFC LTD, and an internet "escape pod" that promises to shut consumers out from holiday digital noise like family text messages and shopping promotions (still available for $5,000, discounted from the original $10,000). While the ideas have been effective business-wise—the "Return of the Colonel" campaign earned a 2017 North American Effie—Baldwin told Ad Age earlier this year that he's especially proud of how the work has become a part of pop culture. It landed a mention in the long-awaited Season 9 premiere of "Curb Your Enthusiasm," in which Jimmy Kimmel likens KFC's "Colonel" campaign to Larry David's (uncomfortable) observation about Iran's historical line of ayatollahs. "That was super flattering," he told Ad Age. "Whether they're making fun of us, I don't know. Just the fact that we're showing up with Larry David and Jimmy Kimmel in a TV script is really exciting."
Prior to KFC, Taylor's strategic insights informed the agency's award-winning work for Old Spice. Kreher, who has served as CD on KFC since 2016, recently became the agency's creative director in entertainment and editorial, while the work also helped propel Baldwin to the role of executive creative director.
What's been your biggest challenge in keeping the Colonel and KFC fresh, after all the ongoing freshness?
Baldwin: I would say our biggest challenge is ensuring whatever we make is authentic to the space it lives in. Whether it's a WWE event or a comic for DC, it better nerd-out, be entertaining, and go deep into that world—or the people we're talking to won't care.
Kreher: We're just trying to keep up with the Colonel's vision that every occasion is an occasion to sell fried chicken. When you subscribe to that philosophy, it's just about how much fun you can have wherever you point the brand.
Taylor: We've developed a very distinctive and successful voice for the brand. The trick is to keep pushing the edges of that voice and the way it comes to life so that we don't become too predictable or formulaic.
How would you each define creativity?
Baldwin: Creativity is kind of like pooping. It's not a fun process but feels good when you're finished.
Kreher: The minute I think I know how to define creativity is the minute I wither into a husk and blow away in the wind.
Taylor: The best stand-up comics tell the truth in a compelling and unexpected way. At its best, creativity works in the same way.
How do you tackle your creative demons?
Baldwin: Lots of therapy
Kreher: Low-dose sertraline and the occasional rescue Xanax
Taylor: Running
Alma Har'el
Director, Founder, Free the Bid
Alma Har'el
Director, Founder, Free the Bid
By Ann-Christine Diaz
Prior to 2017, lip service was pretty much all that was paid to upping the number of female spot directors, which is why director Alma Har'el stepped in last year with her Free the Bid initiative. Har-el, repped by Epoch for commercials, asked agencies and brands to promise to include a female director on any triple-bid commercial project, and the movement hit its stride in 2017. As of its first anniversary, in October, Free the Bid had 40 agencies and 10 major brands on board. The latter include renewed support from HP, which last year donated $100,000 to the cause, and newcomers Twitter, LinkedIn and Levi's. The results have been positive. Participating agencies BBDO and CP&B, for instance, reported seeing a 400 percent increase in jobs directed by women. Har'el herself, despite the time she's spent working on the movement, scored a notable gig: an Olympics spot for Procter & Gamble.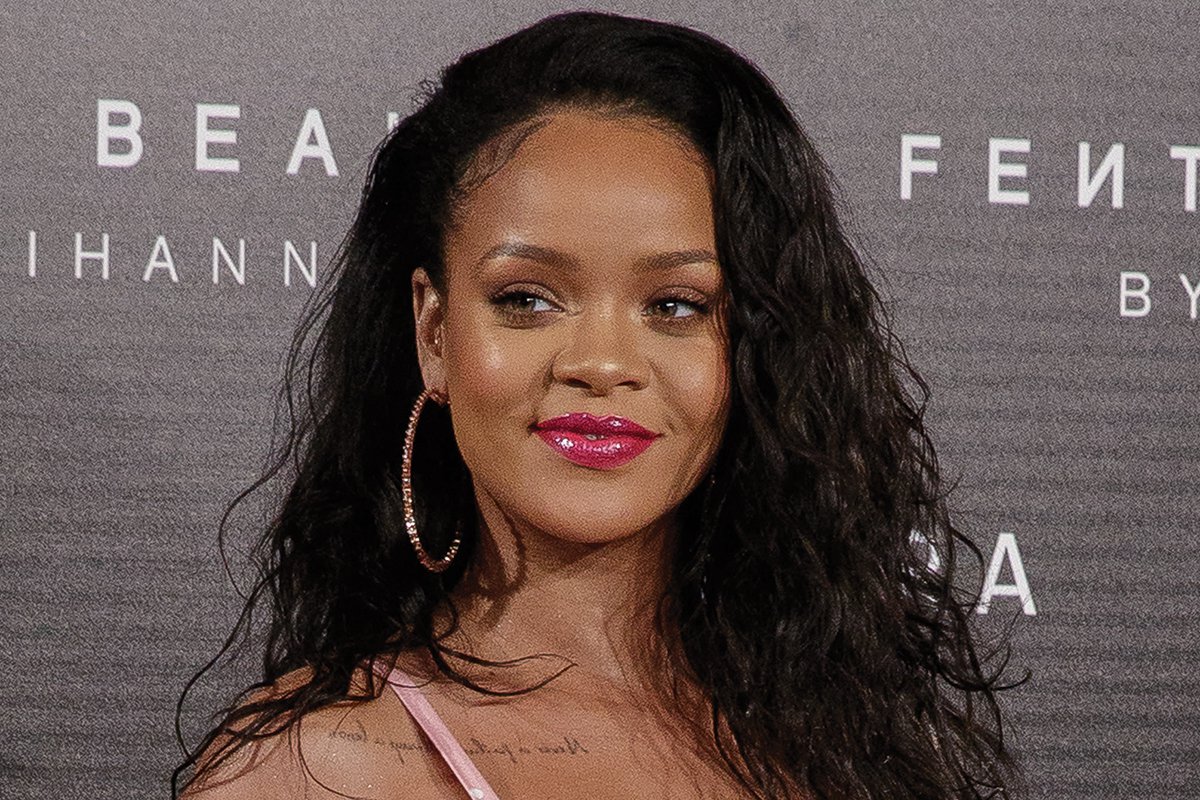 Rihanna
Singer, Entrepreneur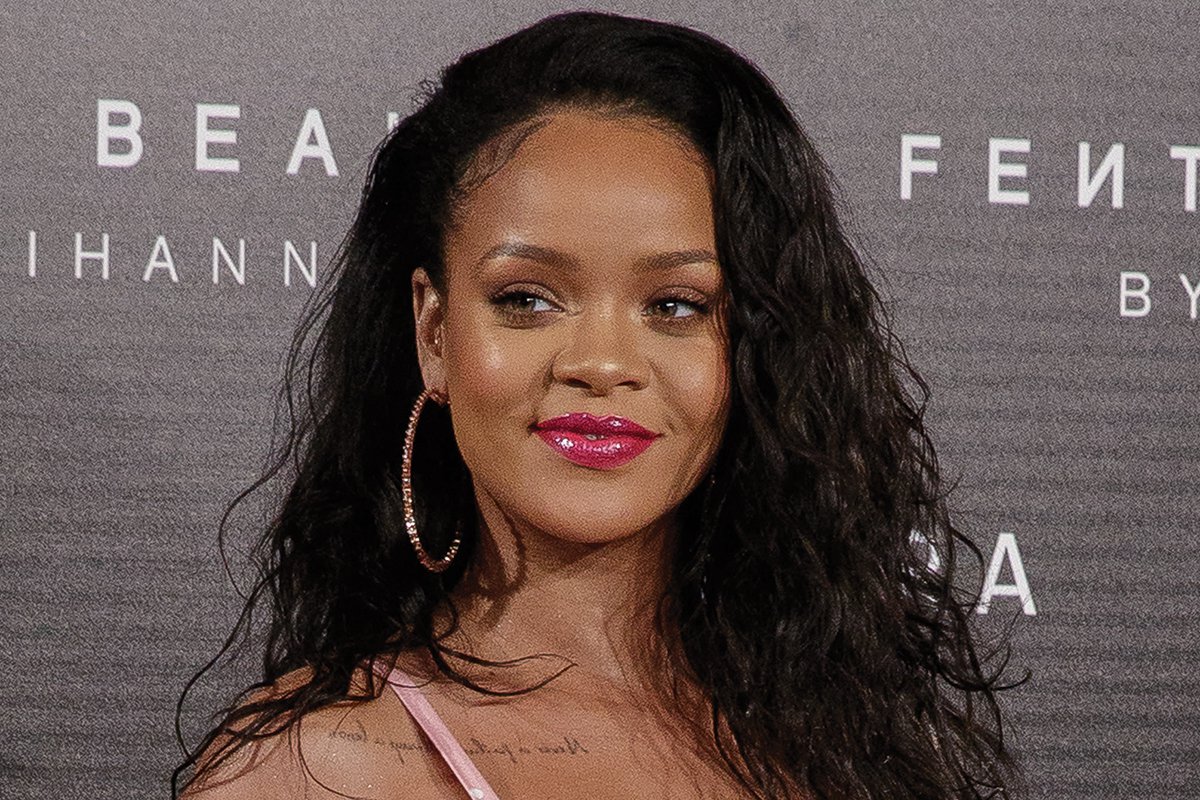 Rihanna
Singer, Entrepreneur
By Adrianne Pasquarelli
It was the beauty collection to outsell all other beauty collections. In September, Rihanna debuted Fenty Beauty, a diverse line touting products for every skin tone, including 40 shades of foundation. Consumers snapped it up and dispensed rave reviews, with many products selling out early online and at Sephora. "Finally got my hands on @fentybeauty yesterday and I literally cannot stop talking about it is this how vegans feel all the time," tweeted one fan. Time magazine also honored the line with its "Best Inventions of 2017" list.
Called Fenty for the singer's complete name, Robyn Rihanna Fenty, the brand is just the latest in a string of successes from Rihanna, who started in music more than a dozen years ago and has now become a style icon and entrepreneur on the global stage. After joining Puma as creative director in 2014, she's helped turn the German sportswear brand into a trendy powerhouse worn by fashion elites. For the most recent third quarter, Puma reported a 17 percent rise in sales to 1.1 billion euros ($1.3 billion). The Barbadian singer, whose Puma Creeper won Footwear News' Shoe of the Year in 2016, was credited by Puma execs for making the brand hot again with young consumers.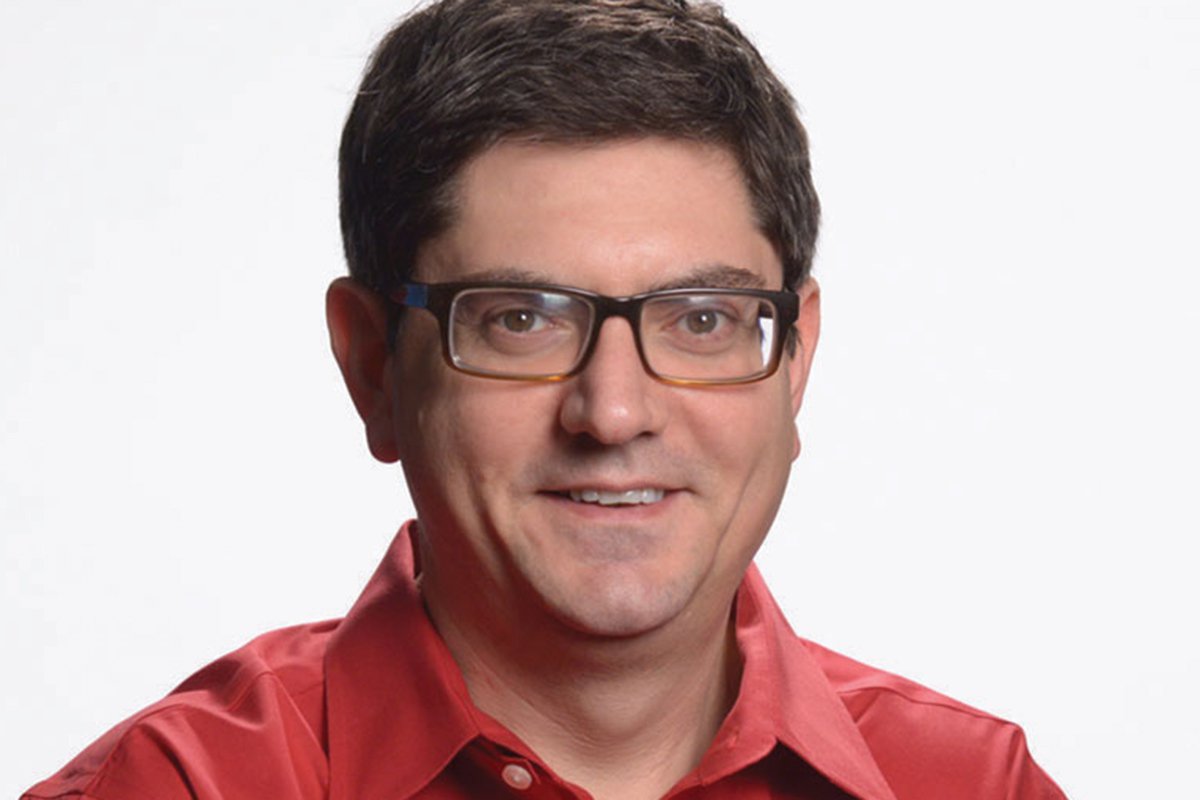 Kevin Hochman
President, Chief Concept Officer, KFC U.S.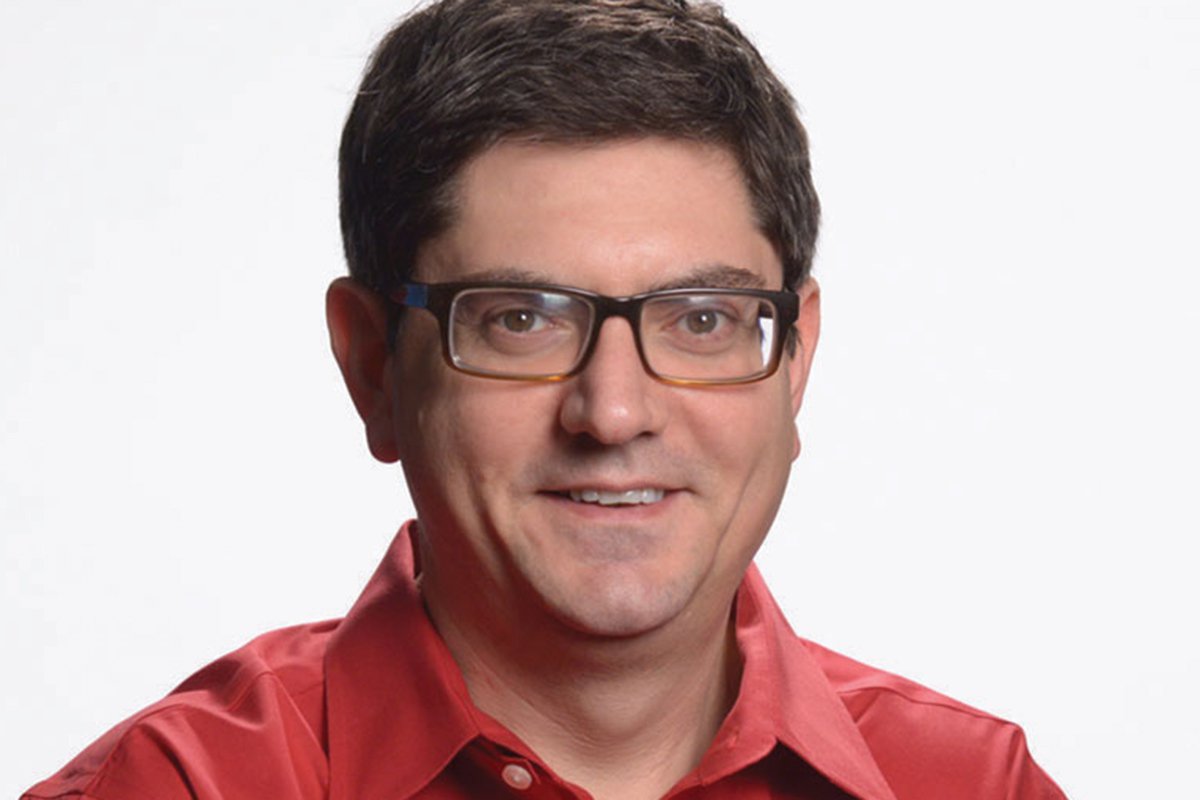 Kevin Hochman
President, Chief Concept Officer, KFC U.S.
By Jessica Wohl
Colonel Harland Sanders may have died in 1980, but he's still around in spirit thanks to a rotating cast of celebrity colonels who have helped bring customers back to KFC. Leading the initiative, and more, is Kevin Hochman, the company's U.S. president and chief concept officer—promoted from U.S. CMO in March—who, with the help of agency partner Wieden & Kennedy, has also overseen tie-ins with the WWE; putting a Zinger chicken sandwich into space (then selling off a $20,000 Zinger-shaped meteorite); and following only six guys named Herb and the five Spice Girls on Twitter. When an eagle-eyed Twitter user spotted the joke—a play on KFC's signature 11 herbs and spices—the brand commissioned an oil painting to commemorate him. One lesson Hochman says he's learned: "If you can figure out ways to get some costs out, you can take more swings at the plate." Our conversation has been edited.
What was your biggest creative challenge of the past year?
Marketing the Zinger. Obviously, it's not the first chicken sandwich to the market and the challenge for marketers is core products are boring. How do you take these things and make them interesting? The brief we wrote for the U.S. launch of the Zinger, a well-known sandwich in more than 100 other countries, was literally to make this the most-talked about fast-food launch in 2017. W&K came up with the idea that if it was already world-famous, why not make it space-famous? We bought the idea on the spot.
The big debate was: Do we actually need to send the sandwich to space? Ultimately, they helped us conclude that if we didn't send it to space, we wouldn't get the coverage we wanted. Sending it to space with World View [a high-altitude balloon] gave the project a lot more gravitas. Even The New York Times wrote about it. We got more than 4 billion impressions in the 14-week window. That's more impressions than KFC would get five years ago in an entire year—a lot more.
What's the overall strategy?
We don't typically spend as much [money] on things that don't build sales. We'll post on Colonel Sanders' LinkedIn profile. What's the cost of that? It's free to have a LinkedIn profile. We have fun with it at certain times.
When someone at Wieden pitched the idea of unfollowing everyone and following the five Spice Girls and six Herbs, we were very deliberate on the Herbs we picked. One tweeted about being followed by KFC, but didn't figure it out. Another person figured it out, but that tweet didn't catch on. We just left it out there and eventually people got excited about one particular person's tweet and it spiraled. Then we had to think about what we were going to do to reward this guy. It took a while to get the oil painting commissioned and out there, and that created another viral cycle. Those types of things not anchored to specific promotions can be done at a lower cost. Some get covered, and some the media has never picked up on.
How do you define creativity?
To me there are different kinds of creativity. You have very creative minds like the team at Wieden that can create from nothing and are in touch with culture and what can be exciting, what's never been done before. And there's connect-the-dot creativity, seeing something in another industry that inspires an idea in our industry or for our brand. Or it can be a speech or something on TV. When people can take something that's completely disparate and see how it could apply to a fried-chicken company trying to grow and build the brand, that's a whole different kind of creativity.
Where do you look for creative inspiration?
I consume every piece of food media. I'm really passionate about food. I follow all kinds of food influencers, chefs and writers. I'm an avid reader of Bon Appétit and Food & Wine. Many of our ideas come from being inspired by looking within food culture.
And I told my team when they travel they should seek out the best fried chicken and Southern places for inspiration, like hot chicken in Nashville. When they went to Nashville for meetings, they tasted hot chicken, brought it to our food innovation group and soon there was a recipe that worked for KFC in test and brought to market.
Since March 2016, every day a woman on our social media team leads a 15-minute daily download to review what we're seeing in social in pop culture, food and competitors, and digital innovation. It has become a tradition of how the marketing team starts its day, and we get inspired. Other teams sometimes show up too, like operations and food. She curates stories and that gets everybody's creative juices flowing.
How do you fight your creative demons?
If you don't take a risk, you're never going to do anything great. That's just a fact. What holds you back is really fear. We have to be okay with failing.
Have you made any creative mistakes?
Sometimes we fall in love with ideas that are clever and forget how simple and sticky they need to be to travel. I thought the idea of showing original Colonel Sanders footage in updated settings to promote our Original Recipe chicken was brilliant. The drama was so interesting and the production was done beautifully, but the Original Recipe chicken got lost.
You have to make sure you don't lose your eye on what the brief is. In that case, it was to sell more Original Recipe chicken. That was a client learning. We fell in love with the idea but didn't give good counsel to make sure the chicken was front and center. That probably built the brand, but didn't drive sales overnight. It either moves the sales needle or it doesn't. We managed that—we quickly got new advertising on. We had a plan B. We have contingency plans on everything we do.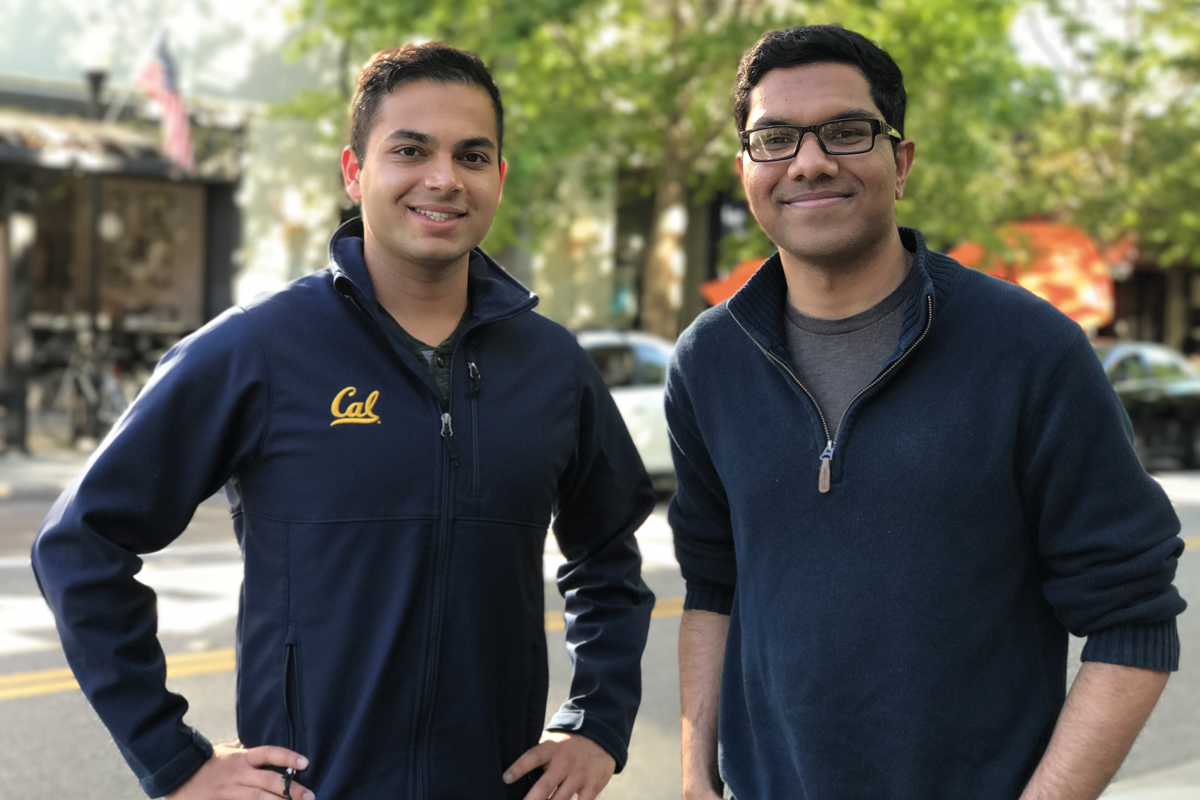 Ash Bhat and Rohan Phadte
Founders, RoBhat Labs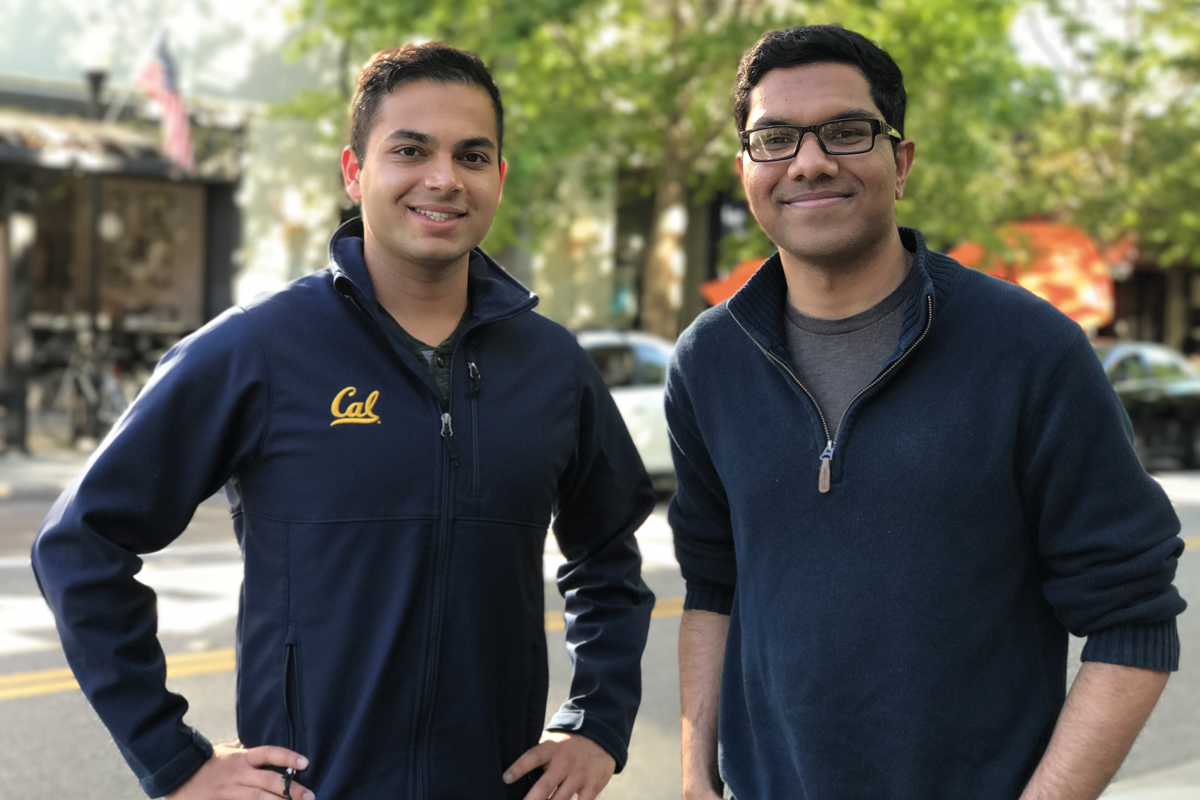 Ash Bhat and Rohan Phadte
Founders, RoBhat Labs
By Garett Sloane
After an unholy tangle of misinformation and, yes, fake news spread through Twitter bots and Facebook trolls—altering the course of a presidential race in the process—Ash Bhat and Rohan Phadte built an artificial intelligence program to check the validity of news being shared online. " 'Fake news' was a term thrown everywhere across political parties and social media," Bhat says. "These constant social media flame wars annoyed both of us, especially because Facebook did not seem to do much about it." The duo developed what they called NewsBotAi, a Facebook chatbot that people could deploy to analyze the veracity of media content. At the same time, Bhat and Phadte tried to get inside the inhuman minds of Twitter bot networks to figure out how they became such powerful drivers of conversation.
"These Twitter bot networks were far more sophisticated than we once thought," Bhat says. "We found that a handful of these accounts have a very humanlike history. This led us to theorize that many of these bot accounts were originally regular Twitter users whose accounts were compromised and hijacked. We wondered how hard it would be to purchase compromised accounts to build a bot network ourselves," he says. "A simple Google search, an email and a PayPal transaction later, we had 11 compromised Twitter accounts. In a few minutes, we automated the accounts to tweet out news sources."
So far, RoBhat Labs has focused mostly on identifying the problem of fake news and how it spreads, but the team wants to do more to solve the problem. "Our solutions right now tackle the consequences of the spread of misinformation," Bhat says. "We intend to go further in the coming year by working toward solutions that address the root problem: the creation and spread of this type of content."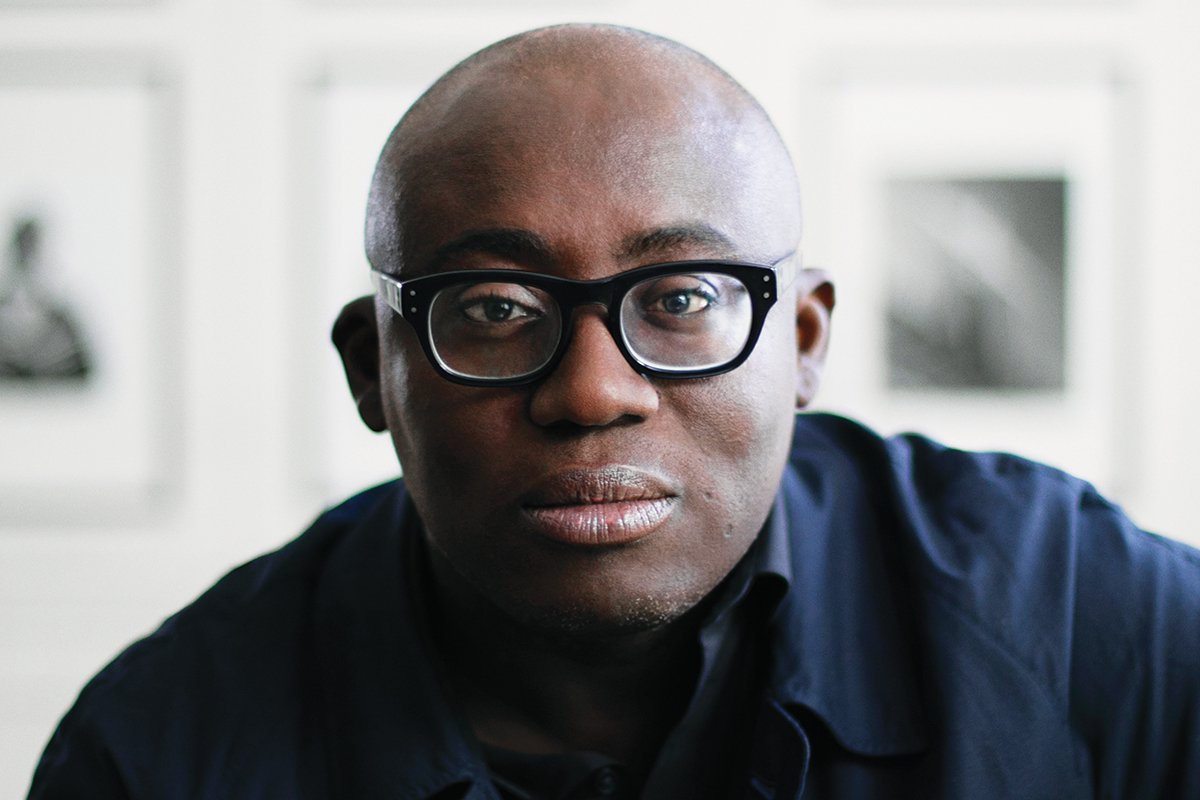 Edward Enninful
Editor-in-Chief, British Vogue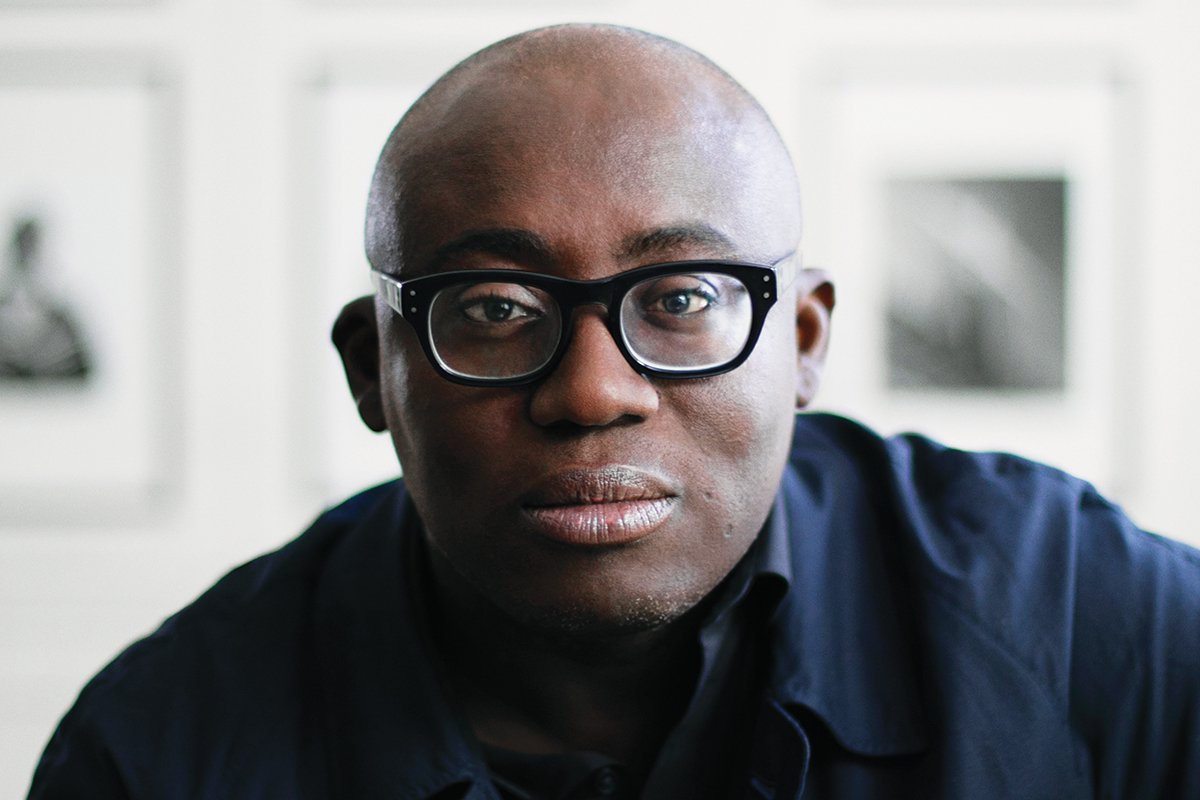 Edward Enninful
Editor-in-Chief, British Vogue
By Alexandra Jardine
The magazine world celebrated a milestone when the December issue of British Vogue hit the stands. It was the debut of new editor-in-chief Edward Enninful, the first black and first male editor in the magazine's 101-year history. The Ghanaian-born Enninful has set out a more diverse and inclusive vision for the title as he takes over from predecessor Alexandra Shulman. His first cover features mixed-race model Adwoa Aboah and inside readers will find people of color including London Mayor Sadiq Khan, director Steve McQueen and writer Zadie Smith. Together with Vanessa Kingori—who joins British Vogue as publisher in January, and who previously was the first black publisher at British GQ—Enninful is ushering in a new era for the title. A former teenage model who made his name as a stylist, Enninful has said he wants to tackle the size-0 culture of the fashion industry, and told London's Evening Standard he wanted Vogue to feel "a bit like a shop that you are not scared to walk into."
James Watt
Co-founder, BrewDog
James Watt
Co-founder, BrewDog
By E.J. Schultz
As the number of craft breweries rises, it's harder to stand out. But BrewDog keeps finding ways to get in the news with creative marketing stunts that include opening a bar that straddles the U.S.-Mexico border and giving away free beer to anyone voting in the U.K. general election. In 2007, James Watt, then 24, co-founded the brewery in Scotland because he was sick of the "stuffy ales that dominated the U.K. beer market," he says on the brand's website. The brewer, which has U.S. headquarters in Columbus, Ohio, markets beers including Punk IPA and Elvis Juice. Watt's marketing philosophy, outlined in his book "Business for Punks," calls for leading "with the crusade, not the product." That spirit infuses the company's latest beer, Make Earth Great Again, which aims to raise awareness about climate change and is made from ingredients sourced from areas most affected by global warming.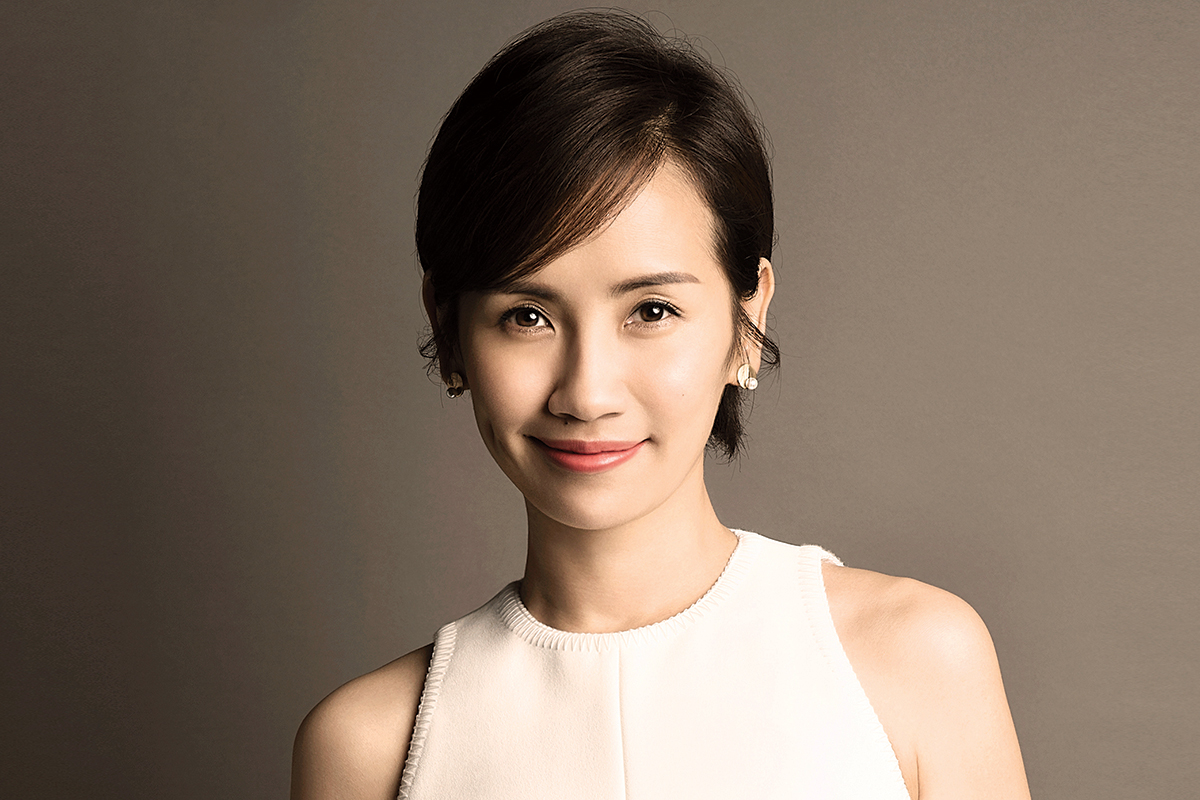 Vivian Wang
Chief Marketing Officer, iQiyi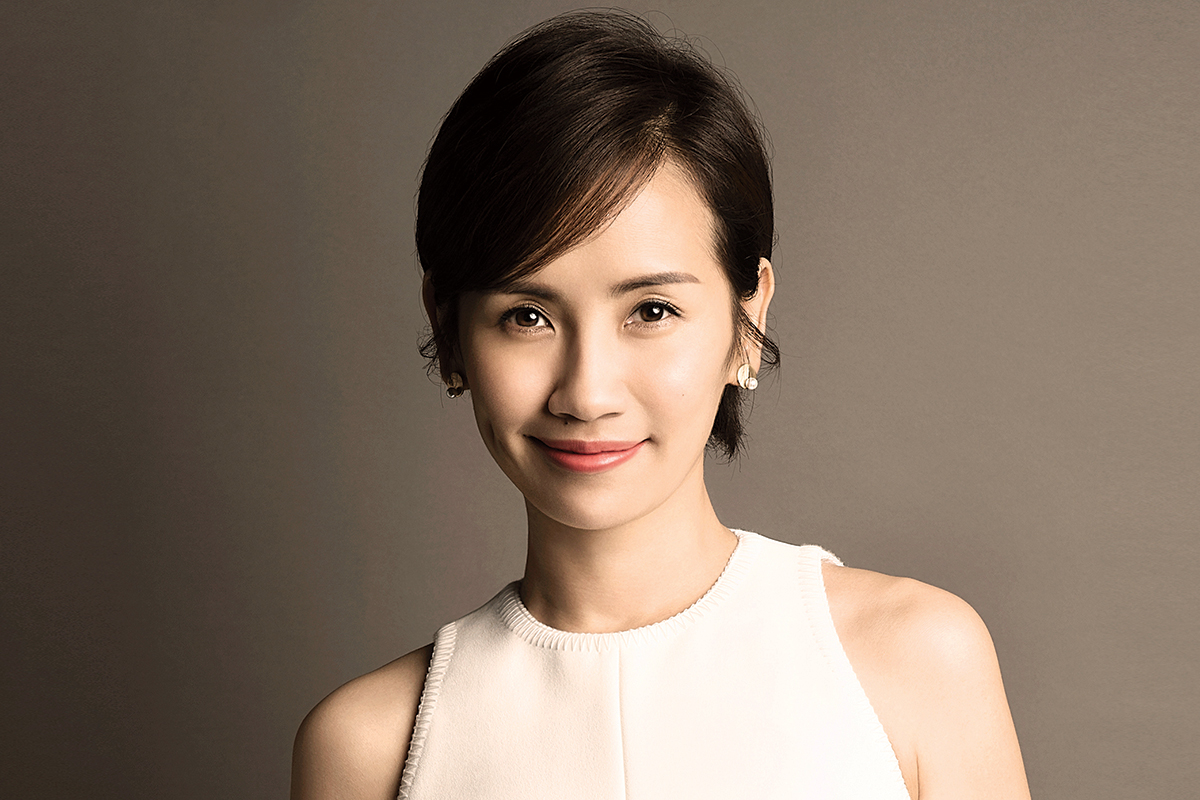 Vivian Wang
Chief Marketing Officer, iQiyi
By Angela Doland
China's iQiyi video-streaming platform pushes the boundaries of how deeply brands can integrate into content. And Vivian Wang, the company's chief marketing officer, oversees the effort in ways that are clever and often over-the-top. During iQiyi's original series "The Rap of China," a hip-hop singing contest, contestants rapped about McDonald's and other sponsors. It worked: The show was a huge hit, with around 2.7 billion combined views. The platform has pioneered new forms of ads too, such as having its stars appear in the commercials in character and in costume.
Backed by Chinese internet giant Baidu, iQiyi constantly tries new ideas, sometimes at the suggestion of advertisers and sponsors, says Wang, who studied chemistry in college but was drawn into marketing by her own personal interest in brands (and shopping).
To keep the ideas coming, says Wang, she invites creative talents to come in for afternoon tea every few weeks. "We'll have a topic and discuss it together, anything ranging from technology to films," she says. "Creative ideas always come from a good cup of coffee and a piece of cake. And ice cream."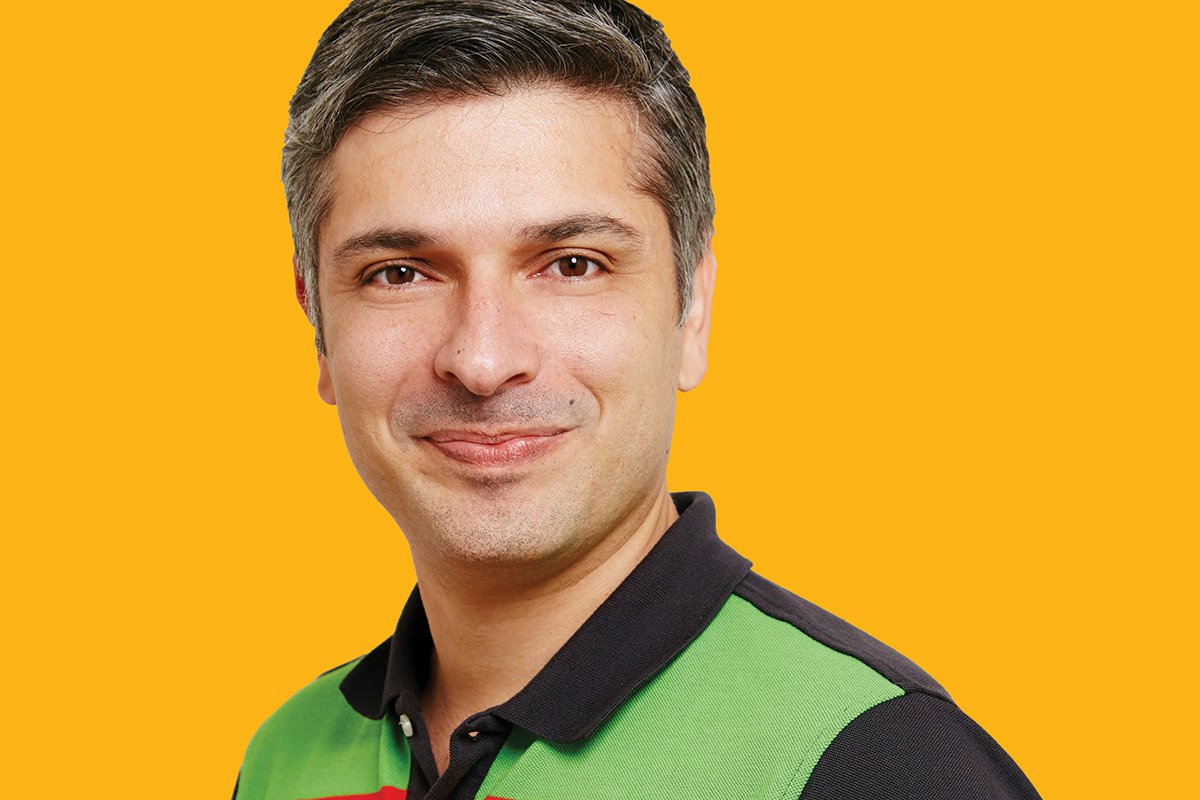 Fernando Machado
Global CMO, Burger King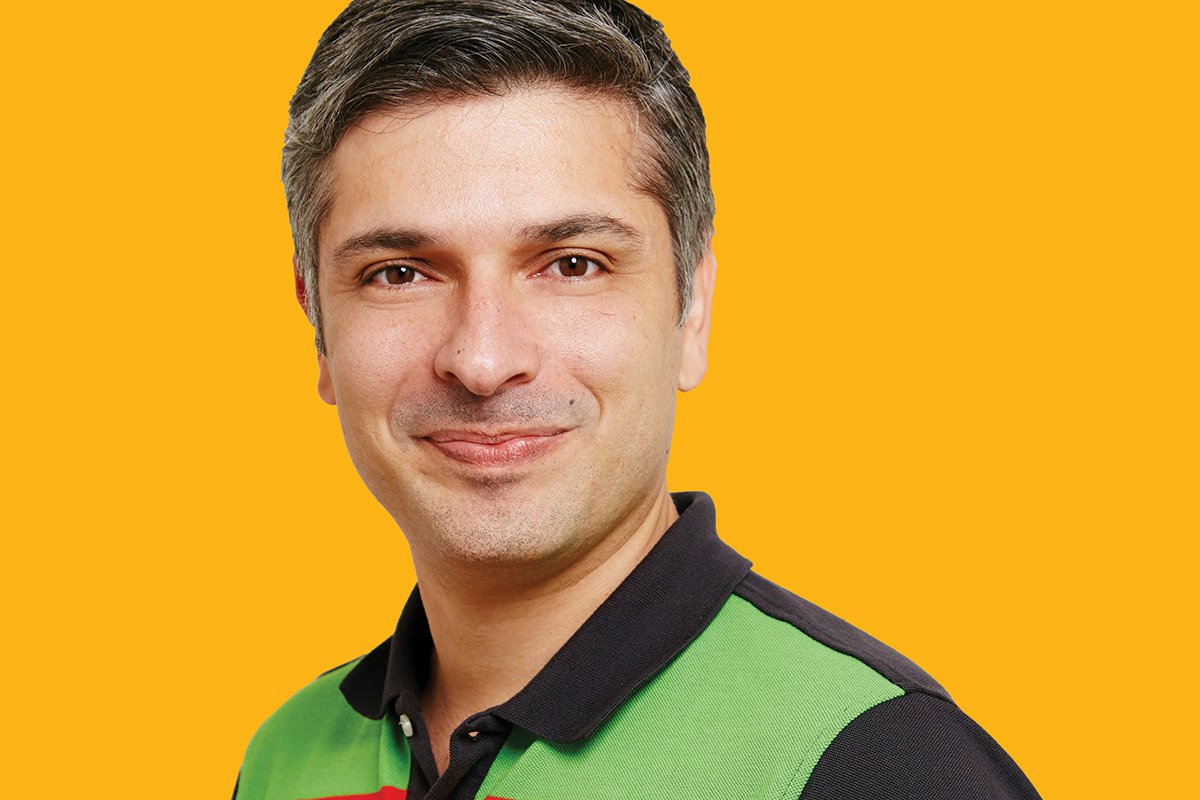 Fernando Machado
Global CMO, Burger King
By Jessica Wohl
Before going to college for a mechanical engineering degree, Fernando Machado spent much of his class time in high school doodling on paper. His innate creativity and curiosity (there's seemingly no award-winning campaigns he hasn't studied nor articles about them he hasn't read) have buoyed Burger King since he joined the brand in early 2014 after years at Unilever. This year's standouts include a video showing people much more appalled by the bullying of their Whopper Jr. burgers than the bullying of a teenager, and the "Google Home of the Whopper" stunt, which got the devices to respond to a TV spot. "We like to have fun. We have this hacking type of spirit," says Machado. Awards for his work this year alone include Cannes' creative marketer of the year and 28 Lions.
What was your biggest creative challenge of the past year?
Each brand has a different challenge. We came into 2017 thinking, how do you top that? How can you keep raising the bar, how can you deliver equal or better than that? It's hard to reach a peak like we did last year and I think it's even harder to keep it at that level. The biggest challenge was how can we top 2016, and now it's kind of like the same challenge for next year.
How do you define creativity?
An idea that basically changes the way I see things. It changes my attitude toward something. You're looking for things that are very different and come from a powerful insight and will connect with you in a way that will change the way you see the world.
What's the best advice you've gotten about how to nurture your creativity?
The advice I got from one of my first bosses [Ricardo Sapiro at Unilever] was to try as hard as I could to balance the rational and the emotional sides, or the right and the left side, of my brain. Don't allow just data to rule—be able to use data to convince people to do the right thing. From then, it was all about developing an acquired taste for creativity and being exposed to as much advertising as I could, as much art as I could, as much what people are talking about as I could, as much social media and all of that good stuff.
What advice would you give others about creativity?
If you're on the agency side, you need to know your client's business to be able to sell an idea. On the brand side, you can't just be a private-equity type of person who lets the numbers make the decision. Develop a taste of what's good and not good.
What's your advice for someone in a creative slump?
It depends on the field. If I were a marketer, I would probably look at what the brand I'm working on stands for, and I would try to find cool, interesting, insightful, fun angles into the brand. But I would always leverage as the starting point what the brand stands for, not just gratuitous jokes or purposeful marketing that doesn't tie back to its history. And know the creative work that was shortlisted and what won. Not to copy it, but so that you can develop your taste and, also, know what not to do. The more people study and get obsessed about all the campaigns that are recognized creatively, it really helps. And in the process, you get inspired too. I am obsessed with creativity.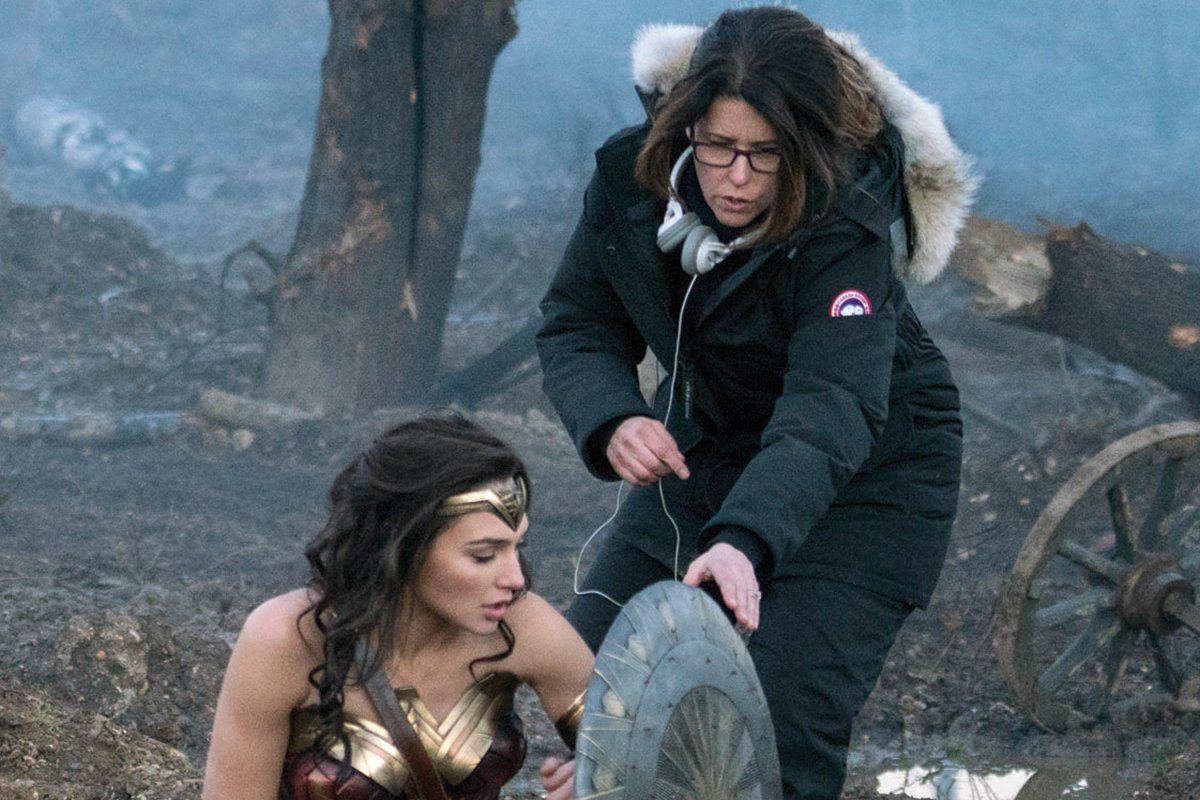 Patty Jenkins
Director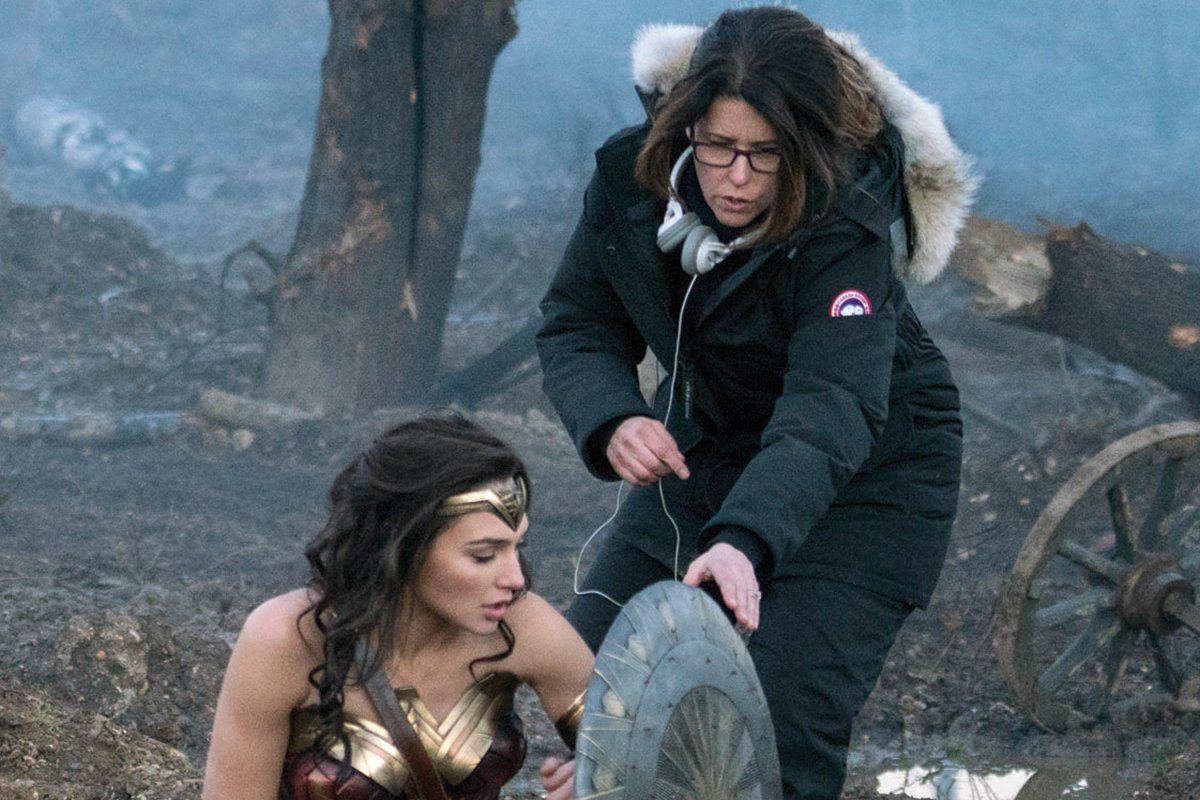 Patty Jenkins
Director
By Alexandra Jardine
Patty Jenkins scored a lot of firsts this year. Her female-power studio blockbuster, "Wonder Woman," stole the limelight from the comic-book movies' guy gang and broke the record for biggest-grossing live-action film directed by a woman, domestic and worldwide, while wowing the critics. To date, it has grossed a global total of more than $821.7 million. The film's kick-ass superhero, portrayed by Gal Gadot, appealed to both men and women, and Jenkins recently signed a deal to direct the sequel, which will make her the highest-paid female director of all time. Repped out of Anonymous Content, Jenkins had a standout oeuvre even before the blockbuster. Her work includes directing the 2003 film "Monster," based on the life of convicted serial killer Aileen Wuornos; the pilot and finale episodes of AMC's "The Killing"; and commercials and music videos.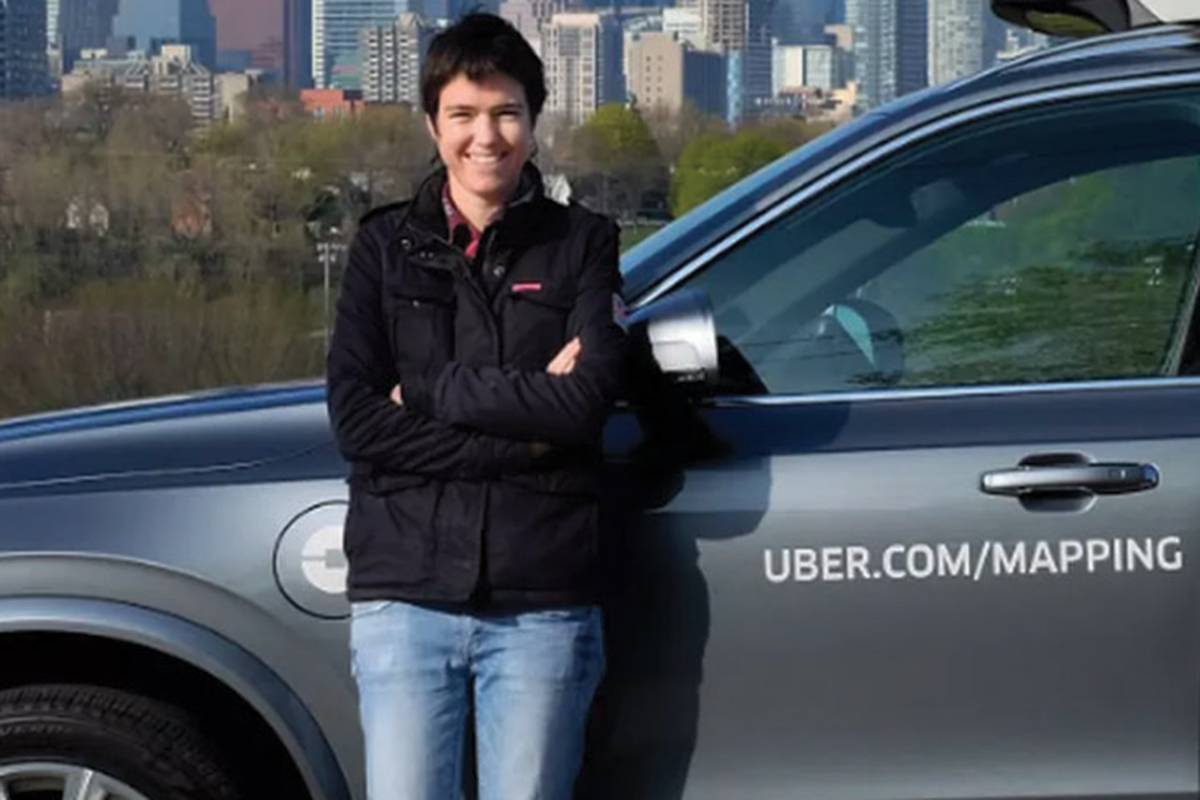 Raquel Urtasun
Head, Uber Advanced Technologies Group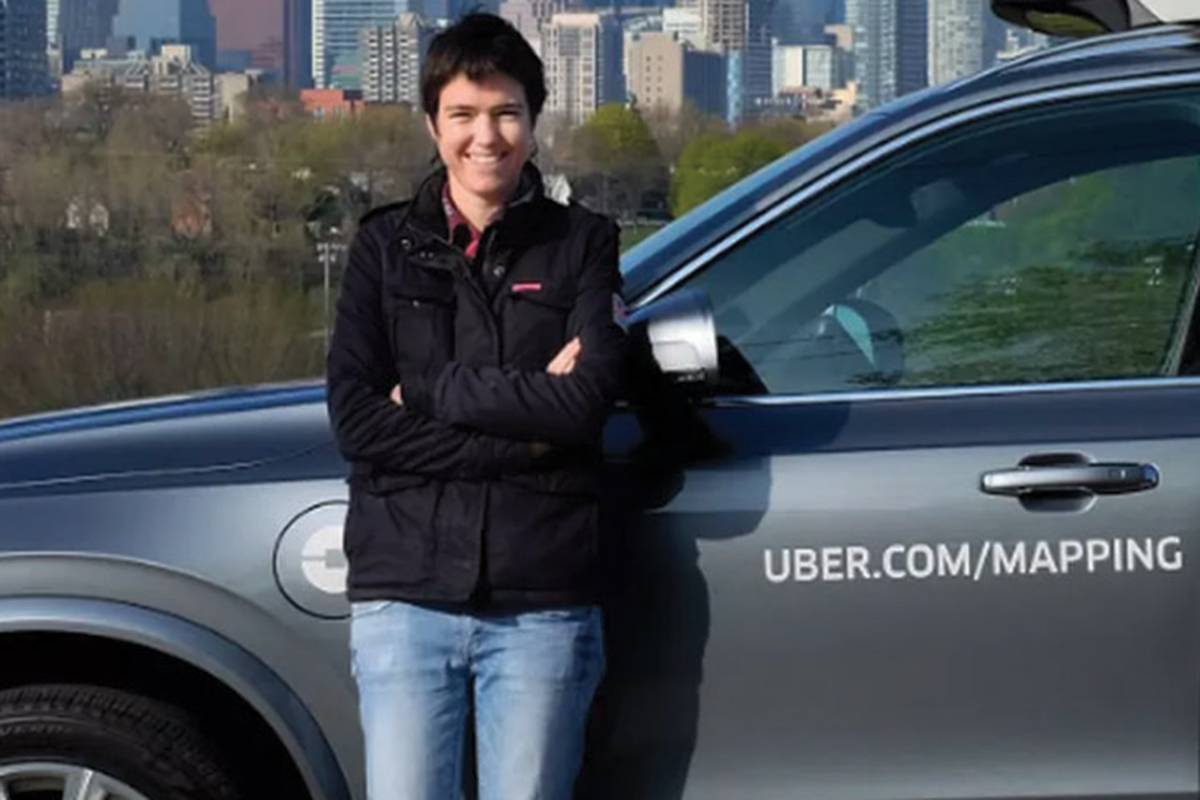 Raquel Urtasun
Head, Uber Advanced Technologies Group
By E.J. Schultz
If mass-marketed self-driving cars ever become reality, Raquel Urtasun will likely have a lot to do with it. The world-renowned expert on machine perception pulls double duty as a computer science professor at University of Toronto and head of the group developing self-driving technology for Uber. Her hiring at Uber earlier this year was seen as a jolt for the ride-hailing provider as it races other companies to bring autonomous cars to the market. Urtasun explores technologies that would replace expensive lidar sensors used to inform cars of their surroundings. "If you want to build a reliable self-driving car right now, we should be using all possible sensors," Urtasun recently told Wired. "Longer term, the question is how can we build a fleet of self-driving cars that are not expensive."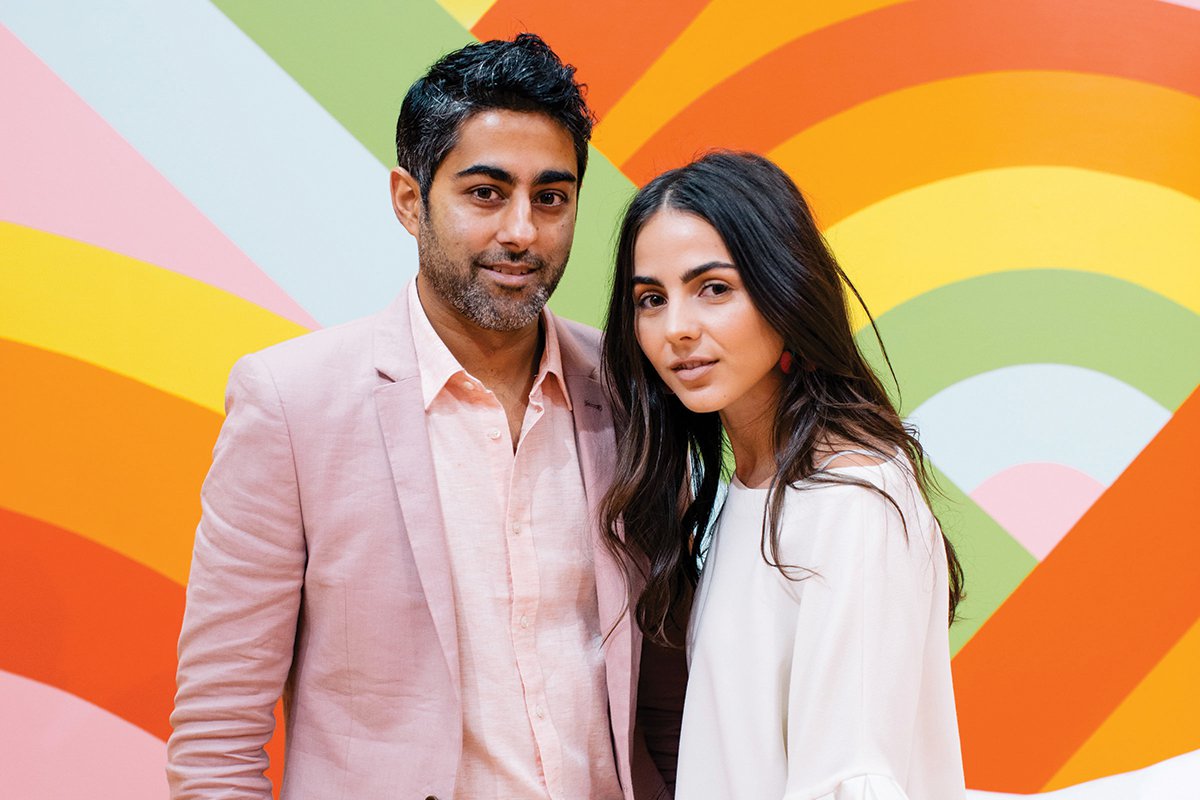 Manish Vora and Maryellis Bunn
Founders, Museum of Ice Cream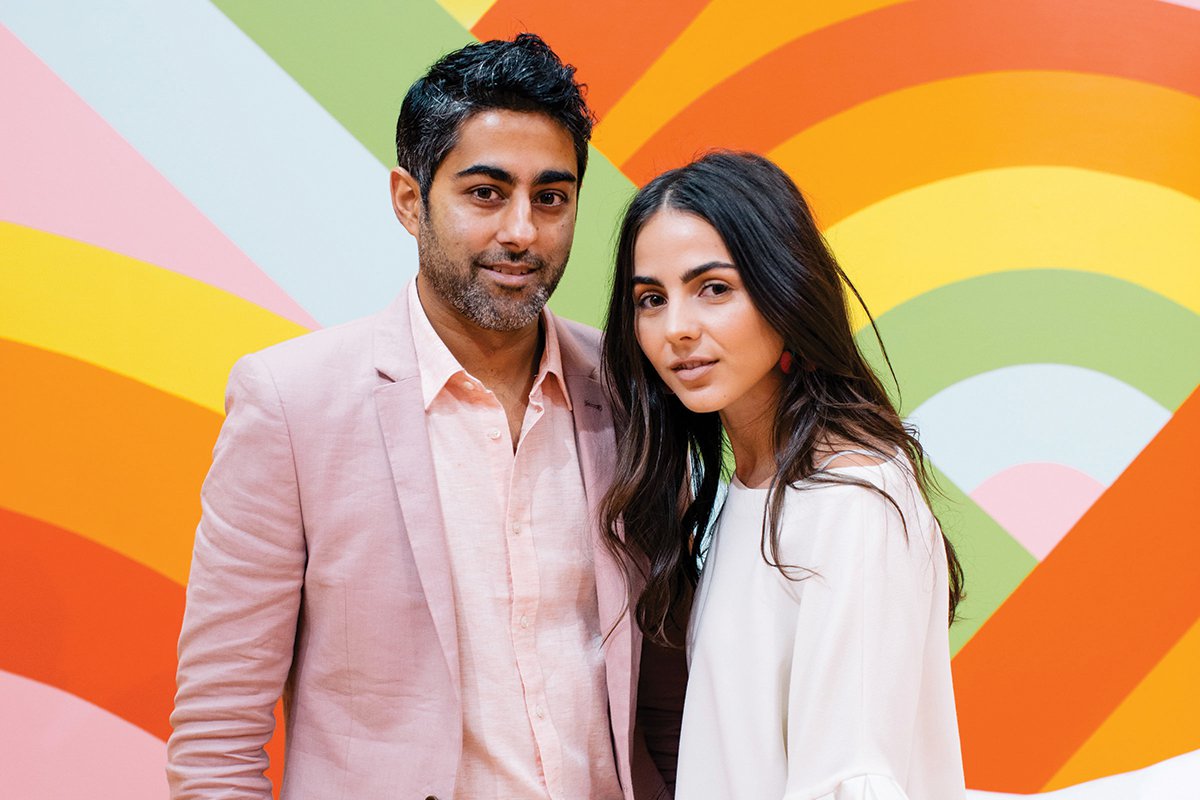 Manish Vora and Maryellis Bunn
Founders, Museum of Ice Cream
By Ann-Christine Diaz
Maryellis Bunn, dubbed by New York magazine as "the millennial Walt Disney," and partner Manish Vora spoke to the kid in all of us when they opened the Museum of Ice Cream in New York's Meatpacking District in July 2016. Bunn, a former head of innovation and forecasting at Time Inc., and Manish Vora, a former Wall Street executive and event space CEO, created an experiential pop-up where visitors could dive into a pool of rainbow sprinkles, play on an ice cream scoop seesaw and Instagram aplenty within its candy-colored walls. In 2017, the duo brought MoIC to more temporary venues in Los Angeles, San Francisco and Miami, each tailored to the local scene. The L.A. outpost, for example, offers ice cream from local retailers like Coolhaus and Salt & Straw. The museums have become a cultural phenomenon, with snakelike queues besting the lines outside more venerable art institutions; confectionery selfies fill social feeds; and sponsors include Amex, Dove and Tinder. Next up, Bunn and Vora plan to bring the MoIC to more cities in the U.S. and abroad.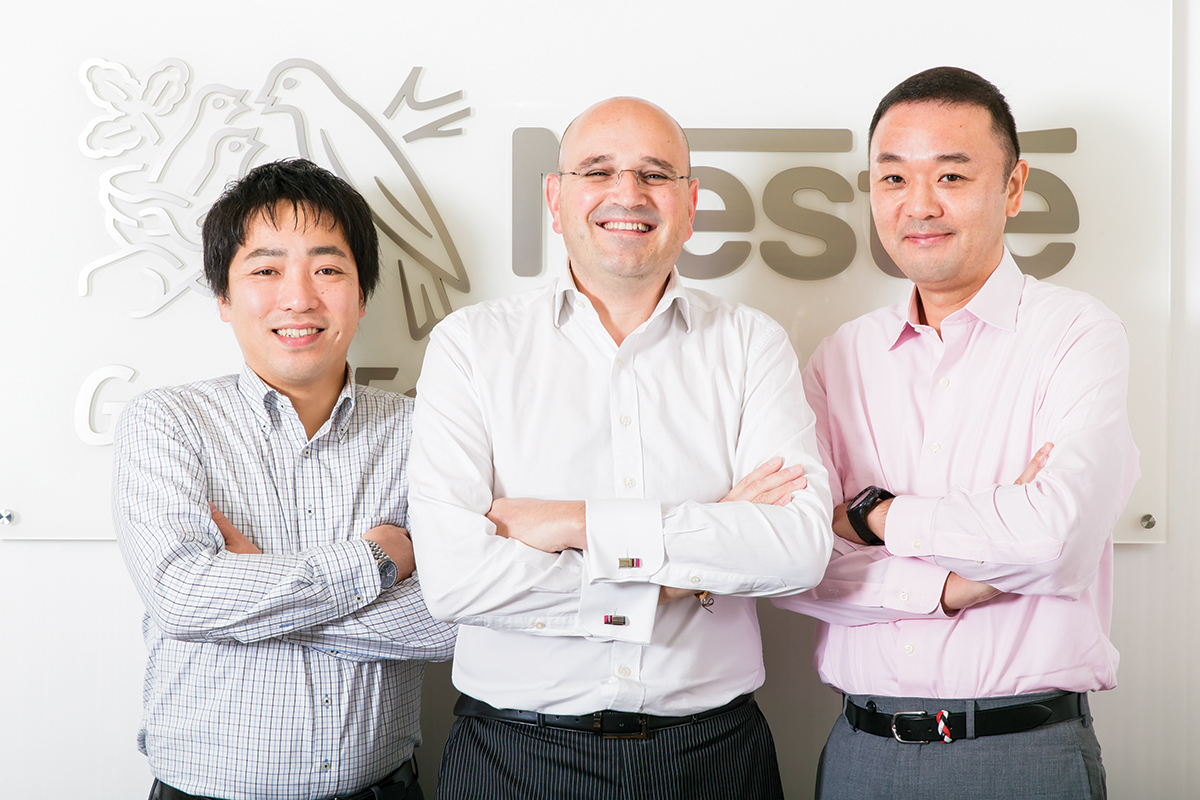 Ryoji Maki, Cédric Lacroix and Yuji Takeuchi
Nestlé Japan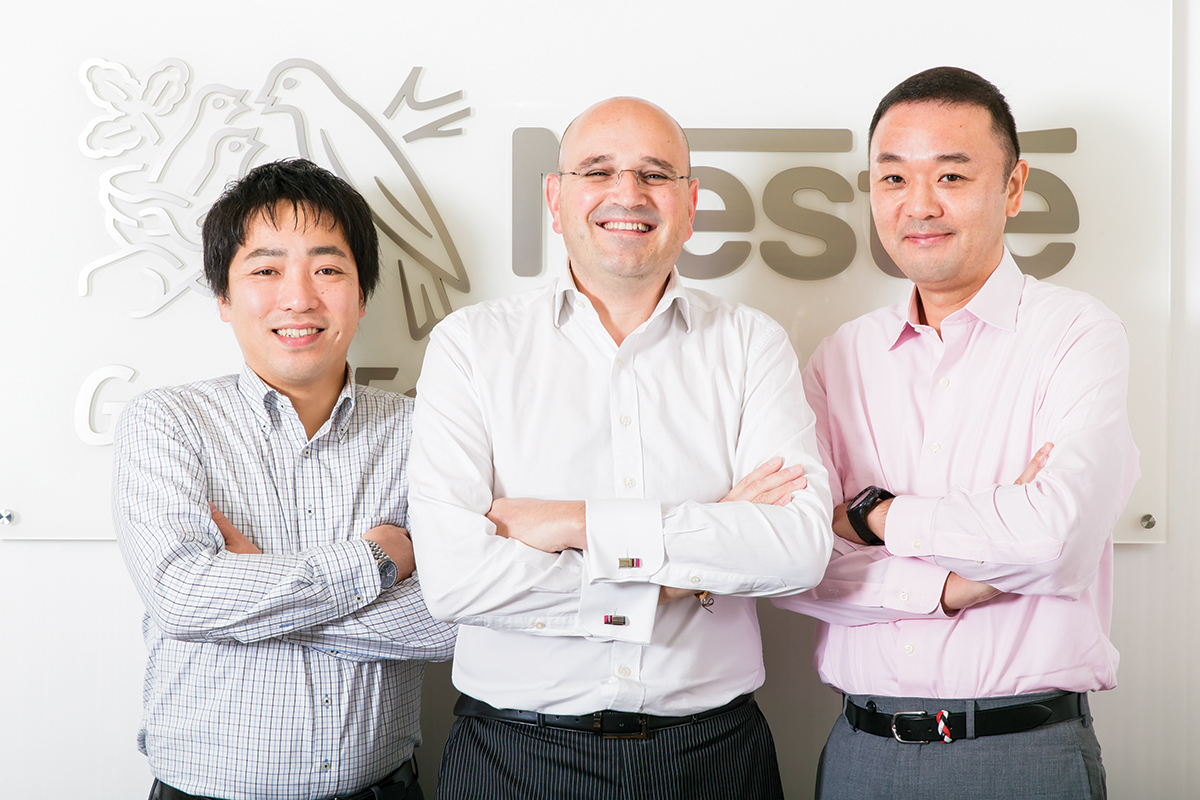 Ryoji Maki, Cédric Lacroix and Yuji Takeuchi
Nestlé Japan
By Angela Doland
In Japan, the Kit Kat brand has elevated product innovation to an art form. In 2017, versions included birthstone Kit Kats, Kit Kats that resemble sushi and Kit Kats that soothe the throat like cough drops. There are some 20 to 30 such products a year, many seasonal or limited-time offers. The constant novelty has turned Japanese Kit Kats into a global pop-culture phenomenon, and a business opportunity for exporting made-in-Japan Kit Kats to other markets. In August, the company opened a new factory in Japan.
Leading the effort are Cédric Lacroix, managing executive officer for the Nestlé confectionery group in Japan; Ryoji Maki, marketing manager; and Yuji Takeuchi, business development manager. (Nestlé produces Kit Kats outside the U.S., while Hershey licensed U.S. rights for the brand.)
In Japanese, the pronunciation of Kit Kat is similar to the phrase "kitto katsu," which means "you'll surely win." So Nestlé turned the brand into "a lucky charm for people striving to achieve something," Lacroix says. The cough drop Kit Kat, for instance, was designed for fans of Japan's national soccer team as they cheer.
To help encourage such creativity, Nestlé created an innovation award. Every year, the top-three winners receive money to make their ideas come true. Everyone from line operators to field sales reps to procurement managers participates. "Innovation can't only be marketing or product innovation," says Lacroix. "It has to be enabled through the line, end to end."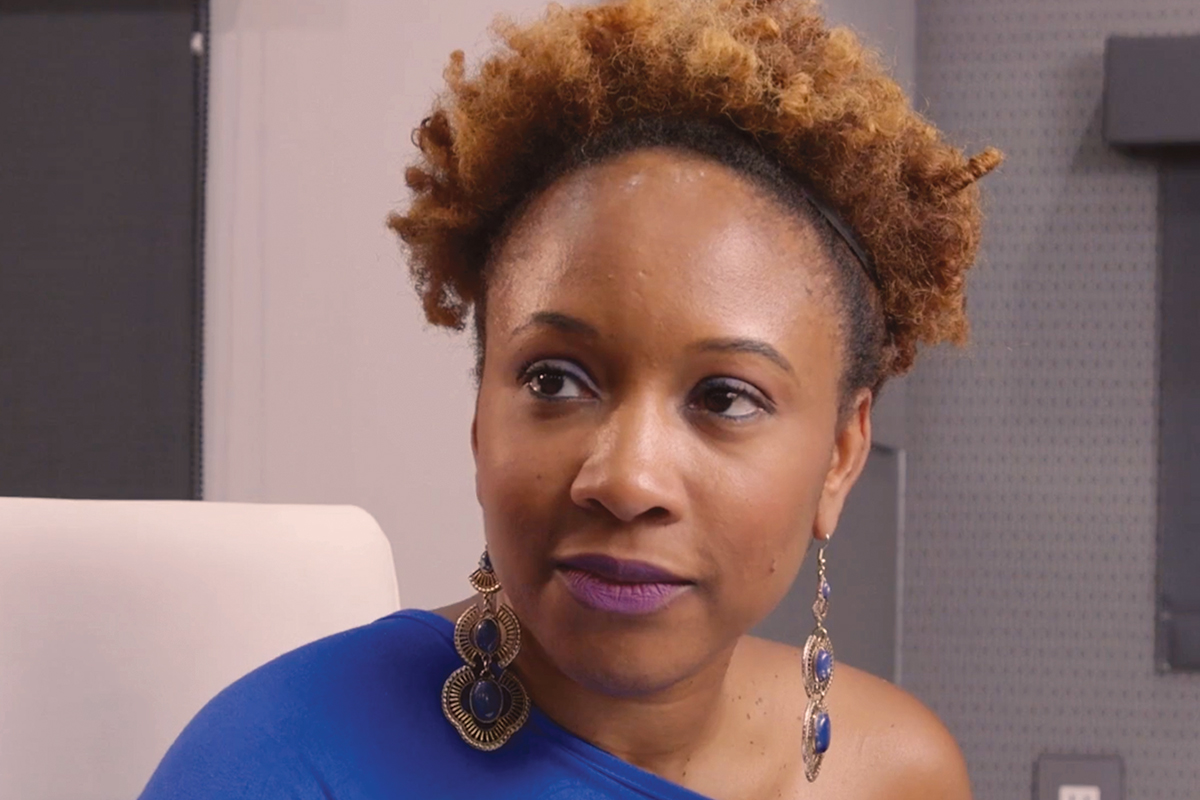 Ukonwa Ojo
Senior VP, Coty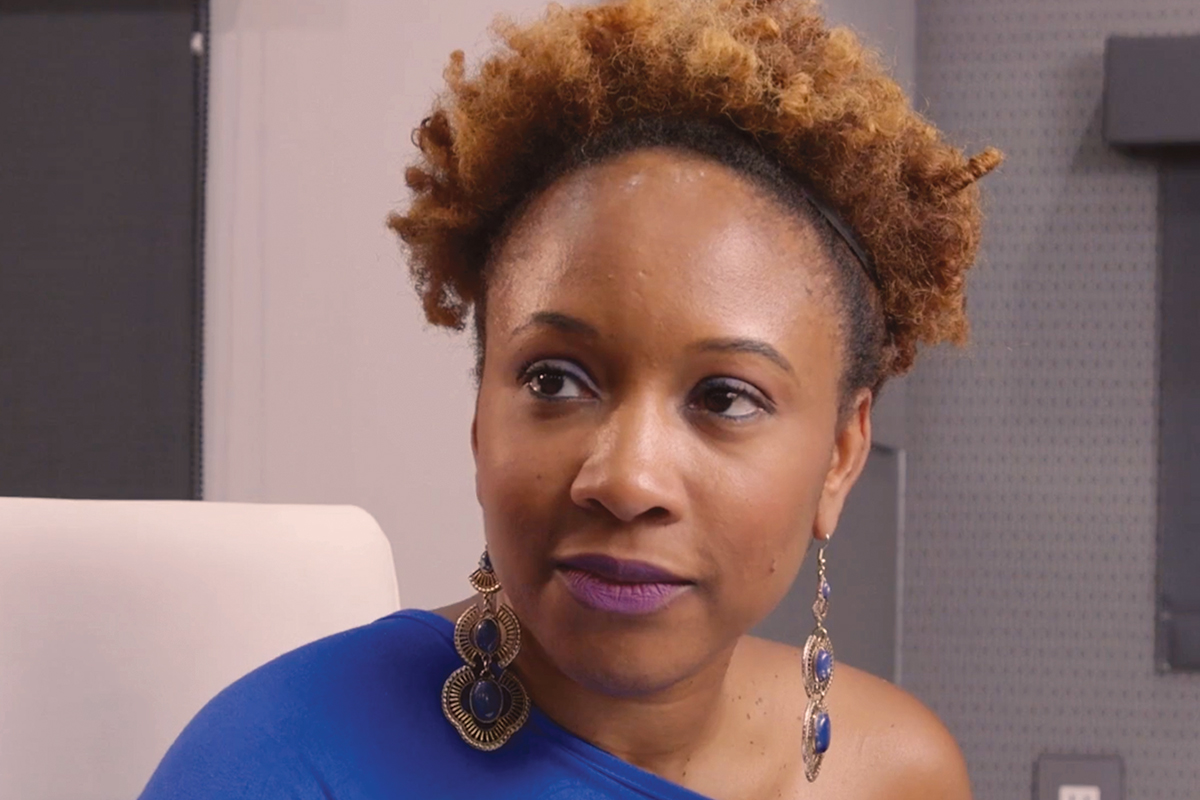 Ukonwa Ojo
Senior VP, Coty
By Jack Neff
Ukonwa Ojo had little time last spring to bask in the glow of commissioning the "#LoveAtFirstTaste" campaign from Unilever's Knorr, the viral effort that paired couples based on their food preferences. Coty soon came calling, hiring her in October 2016 for a new creative challenge: SVP of CoverGirl.
The biggest brand in Coty's beauty acquisition from Procter & Gamble Co. was in a tailspin. Consumer research found that women saw makeup less in "beauty" terms than as tools to express themselves. This helped shaped a brief for the creative review called for by Ojo. Droga5 won by blowing up the brand's "easy breezy" focus for a campaign with the "I Am What I Make Up" tagline, which focused on diversity and features models like Issa Rae and Ayesha Curry. "I took inspiration from our founder, who said the makeup of CoverGirls should be accessible to all girls," says Ojo. Our conversation has been edited.
How did the creative process for CoverGirl compare to that for Knorr?
I don't know that the process was any different. For me, it's important to start with a human insight. You have conversations with regular people. If the creative work celebrates that human insight, there's always power in that.
How did you get into marketing?
I spent the first five and a half years of my career in finance. I decided to switch to marketing because I realized that while I went into finance because I was good at math, I didn't love it enough to take it home with me. I went to business school a couple of years at Kellogg and I interned at General Mills on the Betty Crocker business. It was the most incredible summer of my career. I realized brand management was exactly what I wanted to do.
Why did you move into the beauty business?
My father was a businessman and my mother was a fashion designer. I was part of an entrepreneurial household, so the ambition of evolving and building out a business in a year's time wasn't scary. Entrepreneurs do that all the time.
And then, being the daughter of a fashion designer, I had to have a point of view on my style at an early age. That gives you a shortcut, because you can move very quickly. You rely on consumer research a lot, but then because of the aesthetics, have a strong intuition. You can tell what's going to work very quickly and leverage that intuition.
Define creativity.
Taking a core human truth and bringing it to life in a fresh way.
What was your biggest creative challenge of the past year and how did you tackle it?
Reinventing a brand like CoverGirl, which is beloved and iconic. I knew we needed to modernize while staying true to what so many millions of people love about the brand. I had great partners along the way—people who have known the brand for years, and those coming at it from a totally new perspective. ... We started with the fundamental human insight that makeup is more than a cosmetic, but a powerful tool for self-expression, creation and transformation. The core of the idea is to celebrate people for who they are, while giving them the tools to transform themselves into whomever they want to be.
Any advice for anyone in a creative slump?
Listen! I'm a strong believer that creativity can come from anywhere. It can be staring you right in the face or come from the most surprising place. Take the time to listen, with all your senses, to the world around you. You never know where your next breakthrough idea will come from.
What's your best advice on how to nurture creativity?
I heard a talk in July by Maximilian Büsser of [Swiss watch brand] MB&F, and he inspired me greatly. He shared a quote that really stuck with me: "A creative adult is the child who survived." Allow yourself to color outside the lines, try things you never have, dream and imagine things that are seemingly impossible at first. We are at our most creative when we're at our most imaginative, playful and daring.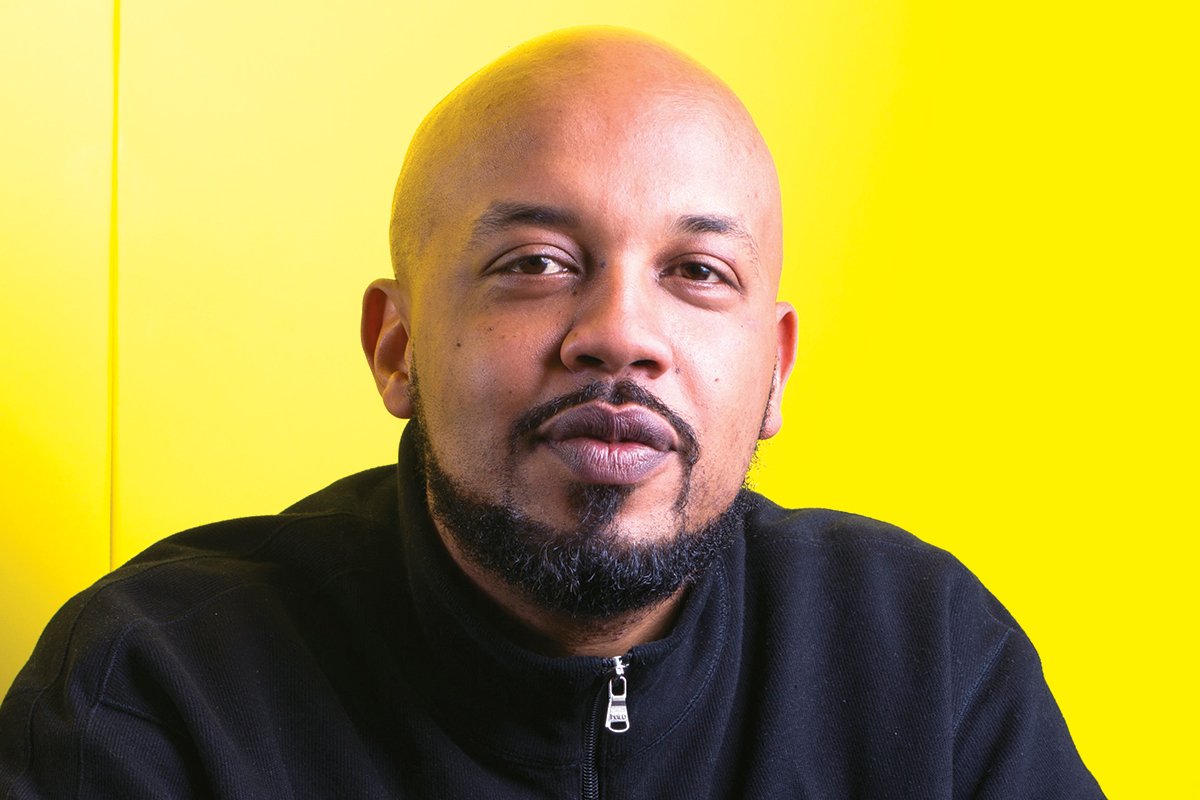 Tuma Basa
Global Head of Hip-Hop Programming, Spotify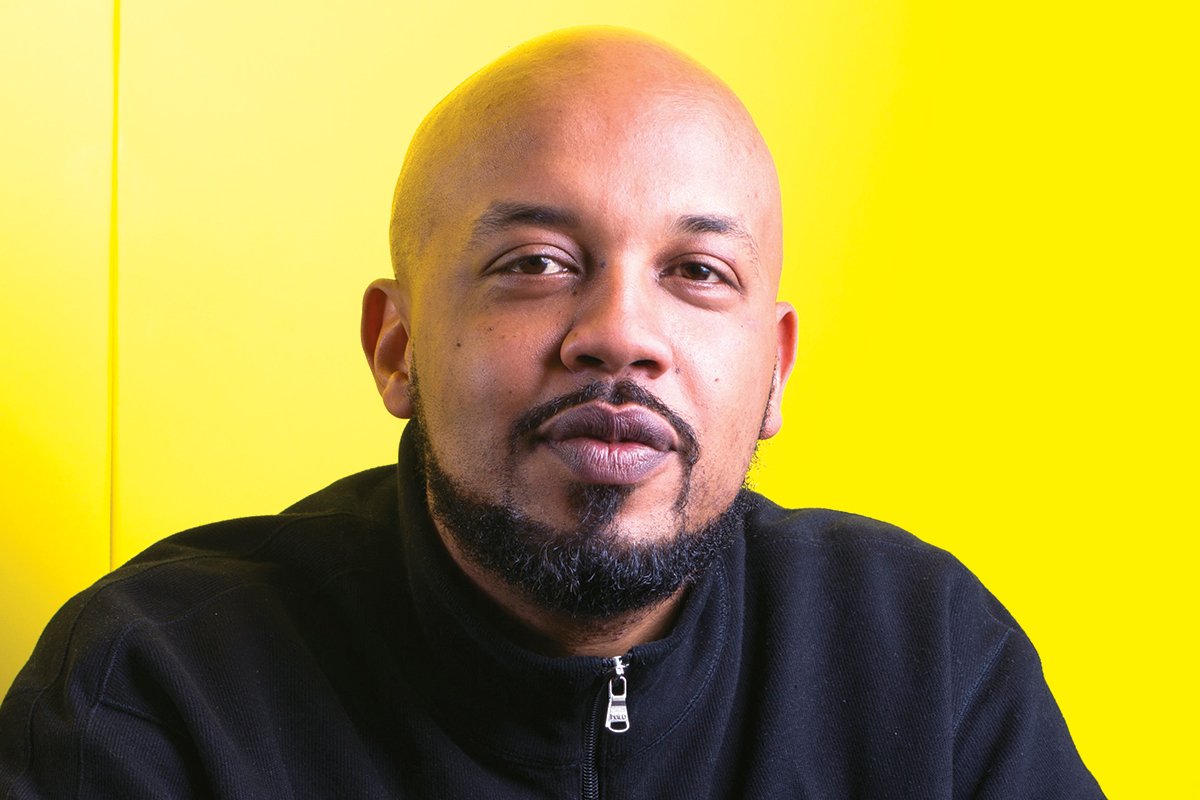 Tuma Basa
Global Head of Hip-Hop Programming, Spotify
By Brian Braiker
Any hip-hop-head will tell you there's an art to the perfect mixtape. For Spotify's Rap Caviar playlist, which boasts 8.4 million subscribers and can propel nobodies to superstardom, there's a science too.
"It's a cultural conversation in the form of music," says Tuma Basa, Spotify's global head of hip-hop programming, who also oversees some 20 other playlists. "I look at myself as a secondary creative: I take the best of the primary creative and tell a story."
Basa, born Tumaini Basaninyenzi in Democratic Republic of the Congo, relies on a mix of "guts and data" when picking the songs that make it onto Rap Caviar, which is updated weekly. He looks at how much a song has been played, skipped over, shared, added to a user's own library.
Artists as diverse as DRAM, Desiigner and Drake have scored megahits after being featured. Many of his playlists, from the old-school Gold Coast to mood-setting Get Turnt, have a flow and a narrative. He'd rather you didn't listen on shuffle, but Basa also doesn't care if you pick up on all the thought behind the curation. "As long as you can feel it was created by a human being who loves this shit like you do," he says. "More than you do!"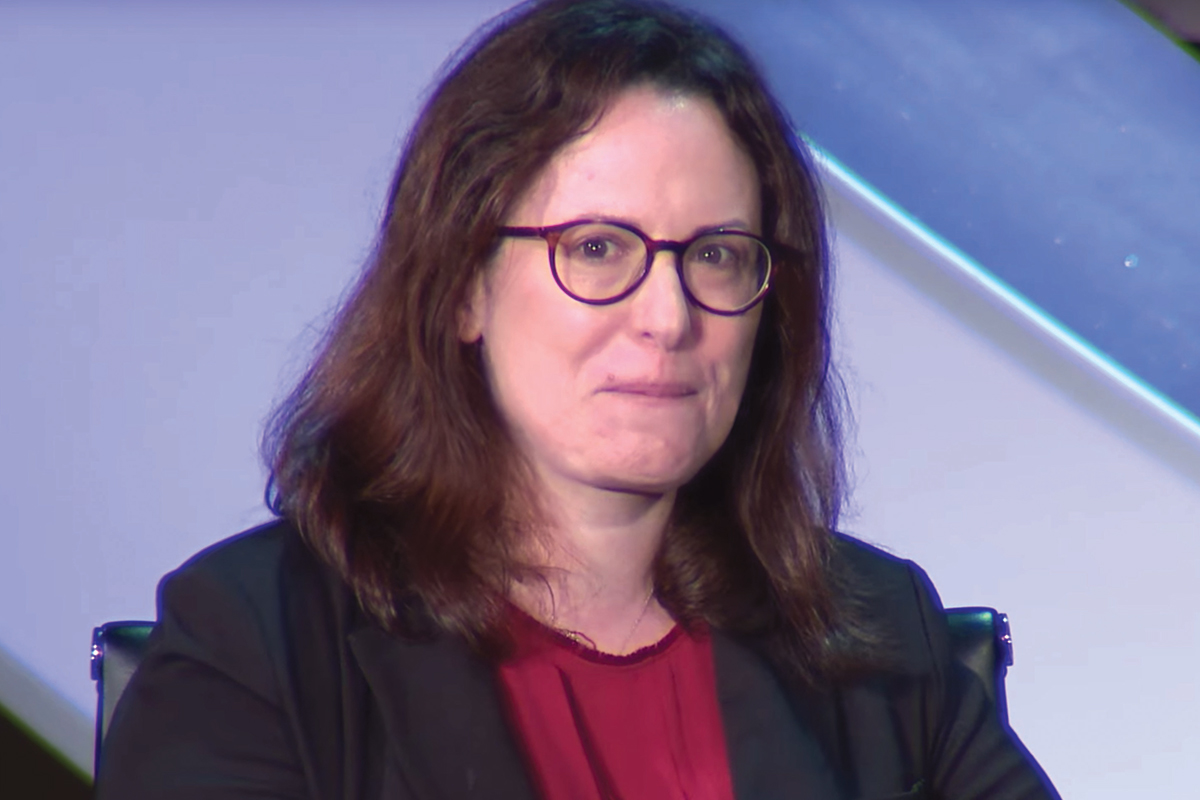 Maggie Haberman
White House Correspondent, The New York Times; Political Analyst, CNN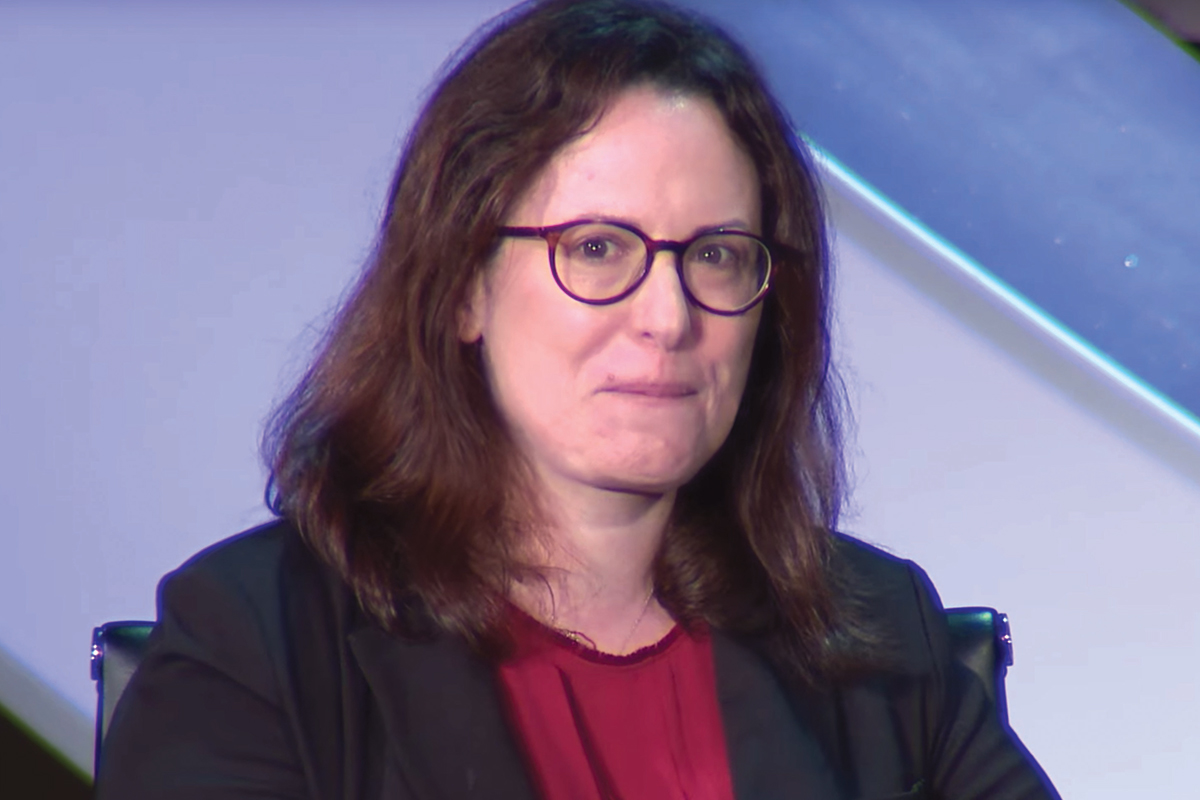 Maggie Haberman
White House Correspondent, The New York Times; Political Analyst, CNN
By Simon Dumenco
It would have been a hell of a lot harder to make sense of Trumpland in 2017 without Maggie Haberman, New York Times White House correspondent and CNN political analyst. Between her unusually zesty (for the Times) dispatches, her unvarnished assessments on CNN (she called the president's recent behavior "unmoored") and her must-follow Twitter feed, @maggieNYT, Haberman has become a breakout star in a year marked by some rather stellar reporting of Team Trump chaos. Recode called her "D.C.'s ultimate decoder ring—she can explain Trump's moves and malapropisms better than most anyone else." Vanity Fair called her both "the Trump Whisperer" and "the best-sourced reporter in Washington" (though she's mostly based in New York). We're calling her a national treasure—and a daily reminder of the importance and urgency of dogged, fearless journalism in the face of an administration that's deeply hostile to truth-tellers.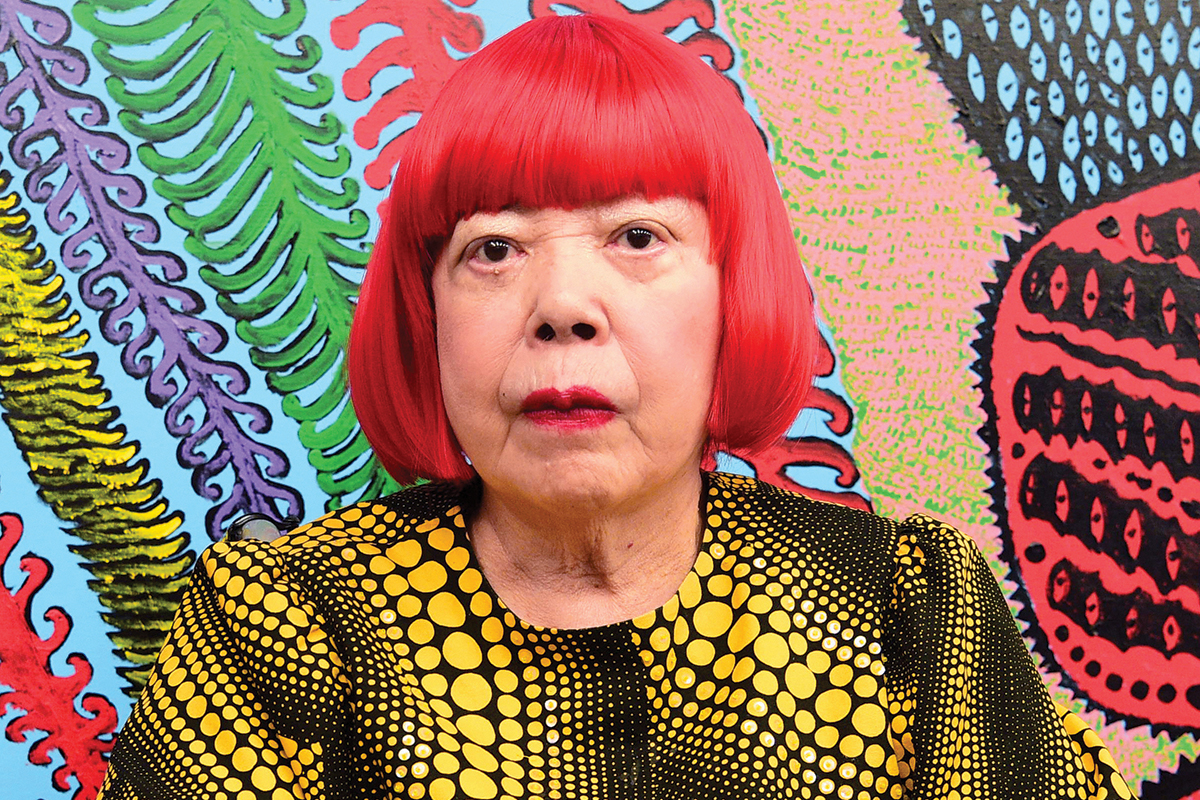 Yayoi Kusama
Artist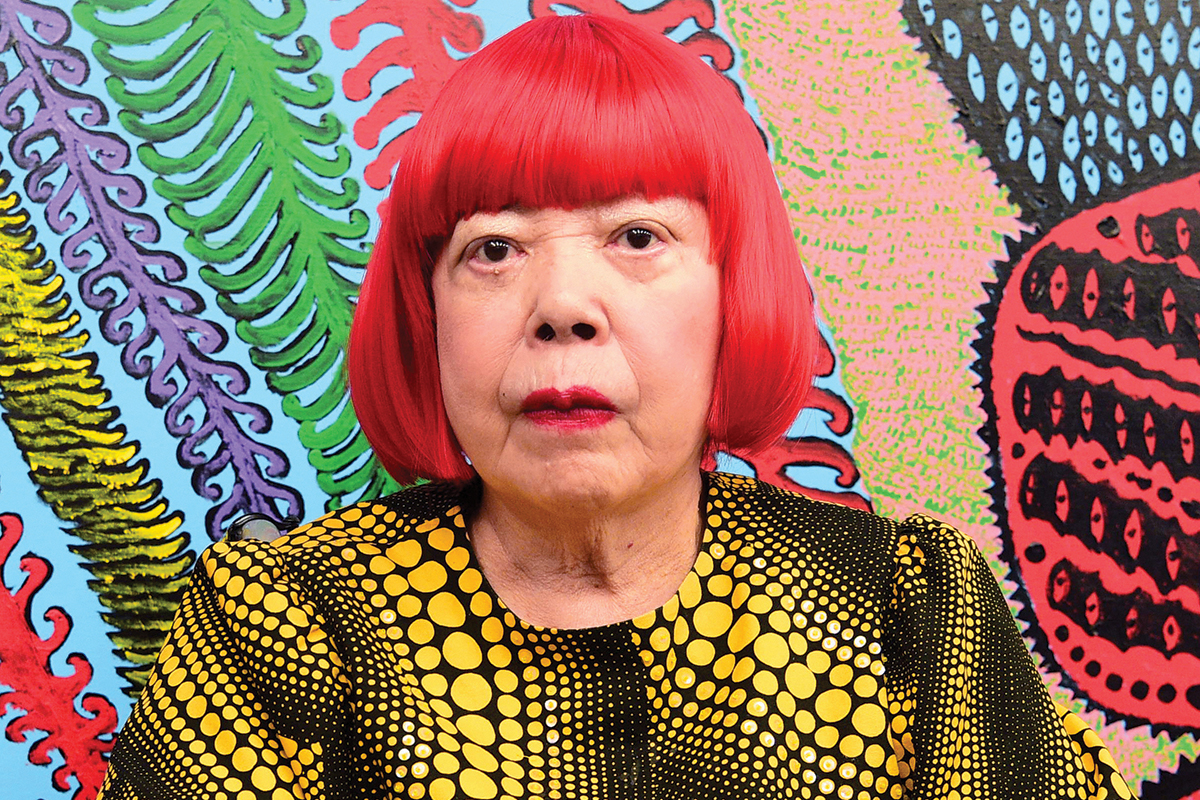 Yayoi Kusama
Artist
By Simon Dumenco
In November and December, thousands of people spent hours standing in line on New York sidewalks, patiently waiting for a brief Instagram opportunity in a cavernous New York art gallery. Was Frank Ocean in town? Or was a Kardashian doing a pop-up? Nope. The attraction was Japanese artist Yayoi Kusama, whose signature "Infinity Rooms"—mirrored spaces with strategically placed lights and objects—are still causing a sensation at L.A.'s Broad Museum, where her show sold out through its Jan. 1 closing date in less than 30 minutes. All the more remarkable, Kusama is 88 years old—she's been art-world star for five decades, spending her incomparable career mining the often mesmerizing territory between pop and minimalism. "Sometimes I think Yayoi Kusama might be the greatest artist to come out of the 1960s," New York Times chief art critic Roberta Smith wrote in a rapturous November review.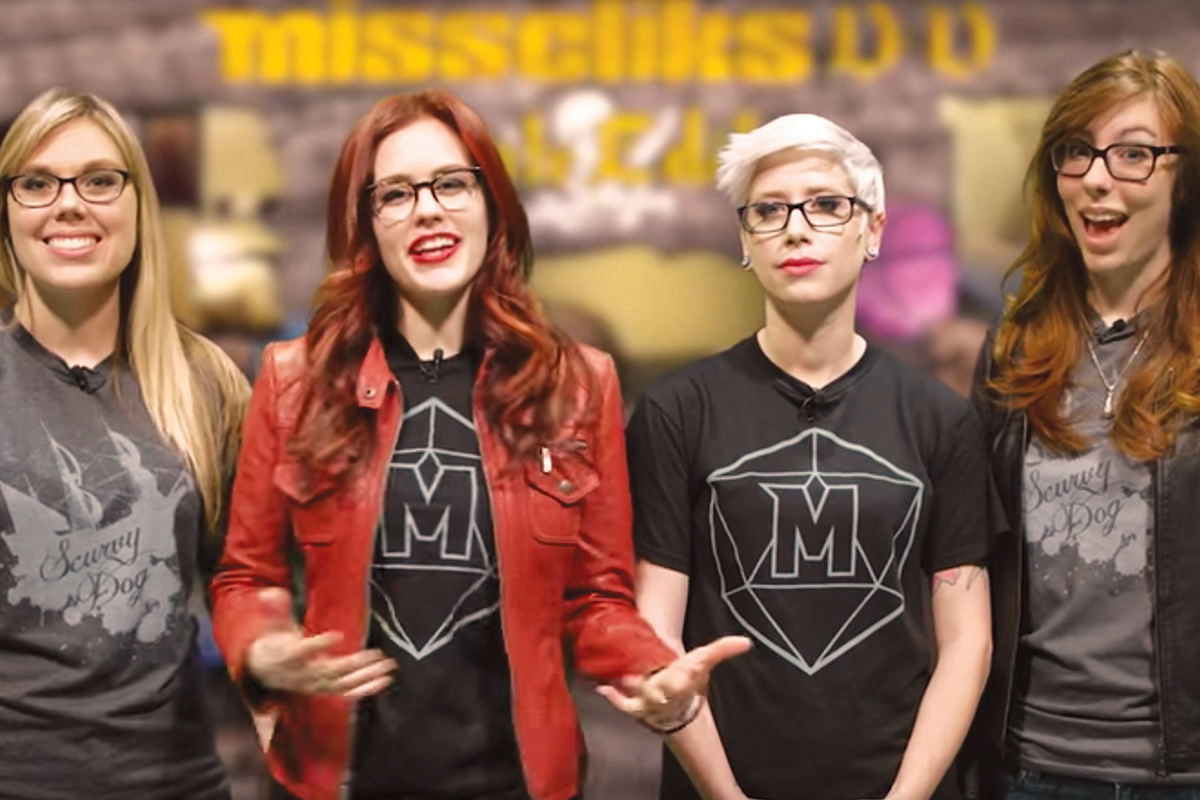 Stephanie Powell, Anna Robinson, Stephanie Harvey and Geneviève Forget
Founders, Twitch's Misscliks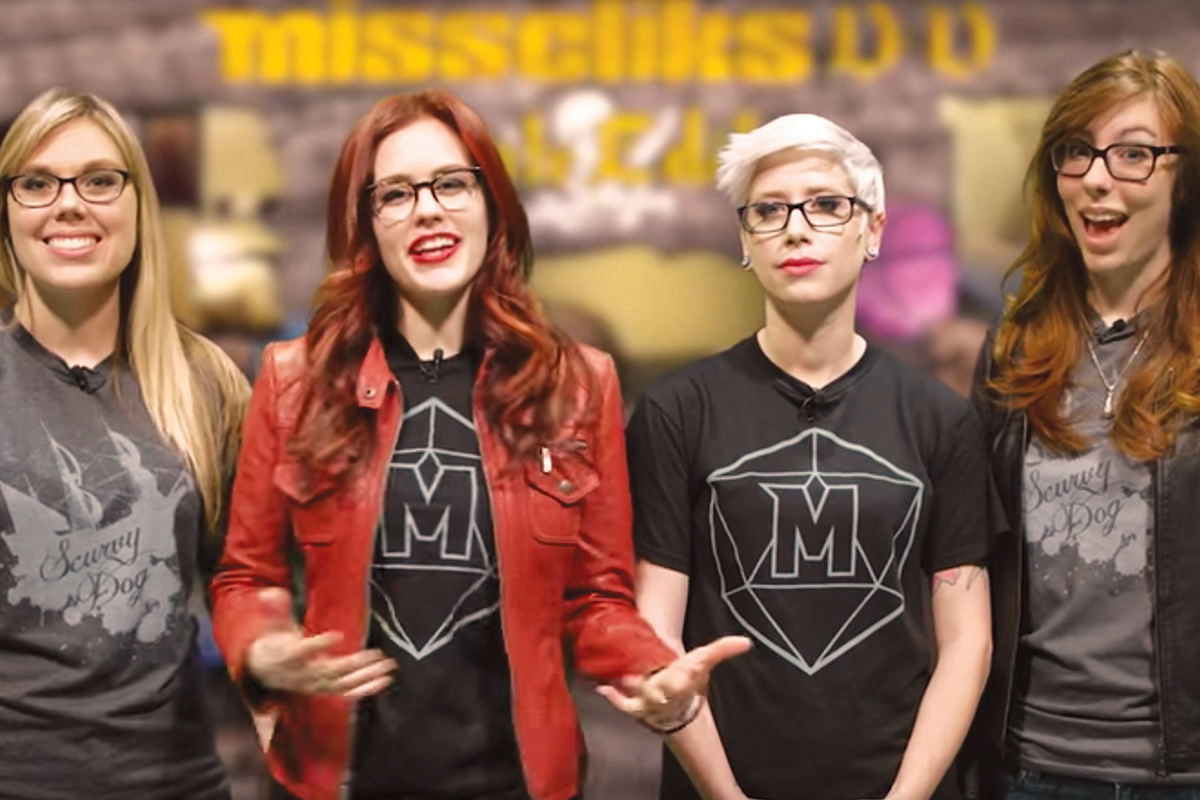 Stephanie Powell, Anna Robinson, Stephanie Harvey and Geneviève Forget
Founders, Twitch's Misscliks
By George Slefo
For video game and e-sports vets Stephanie Powell, Anna Robinson, Stephanie Harvey and Geneviève Forget, creating a safe space for female gamers started in the dungeon. The four are founders of Misscliks, a Twitch channel largely devoted to playing "Dungeons and Dragons," but which also aims to promote inclusiveness and diversity among those who want to participate in geek and gamer culture. A New York Times profile pegged Misscliks as a pioneer in a sphere that's rife with its own sexism controversies, calling it "one of the first to explicitly lay out a goal of being a place where people of all genders and backgrounds could participate in gamer culture without fear, prejudice or harassment."
The channel provides ground rules for its subscribers from the start and has a no-tolerance policy when it comes to hateful comments. But the group itself encourages debate as long as it's respectful. "We think discussion and being able to express why a comment was hurtful is very important to encourage inclusivity and help broaden our way of thinking in general," says Forget, who, like the other founders, works at Misscliks in her free time while holding a full-time job (she's a senior product manager at gaming firm Behaviour Interactive).
"I think that having a place where you feel safe with people whom you associate with is very important, especially when you are in an area where you are part of a minority," she adds. A smaller community such as Misscliks is crucial in that "it brings people with a similar mentality together. It offers them a place to share, support each other and even create content with each other. We want to spread the word that gaming is a welcoming place with positive people."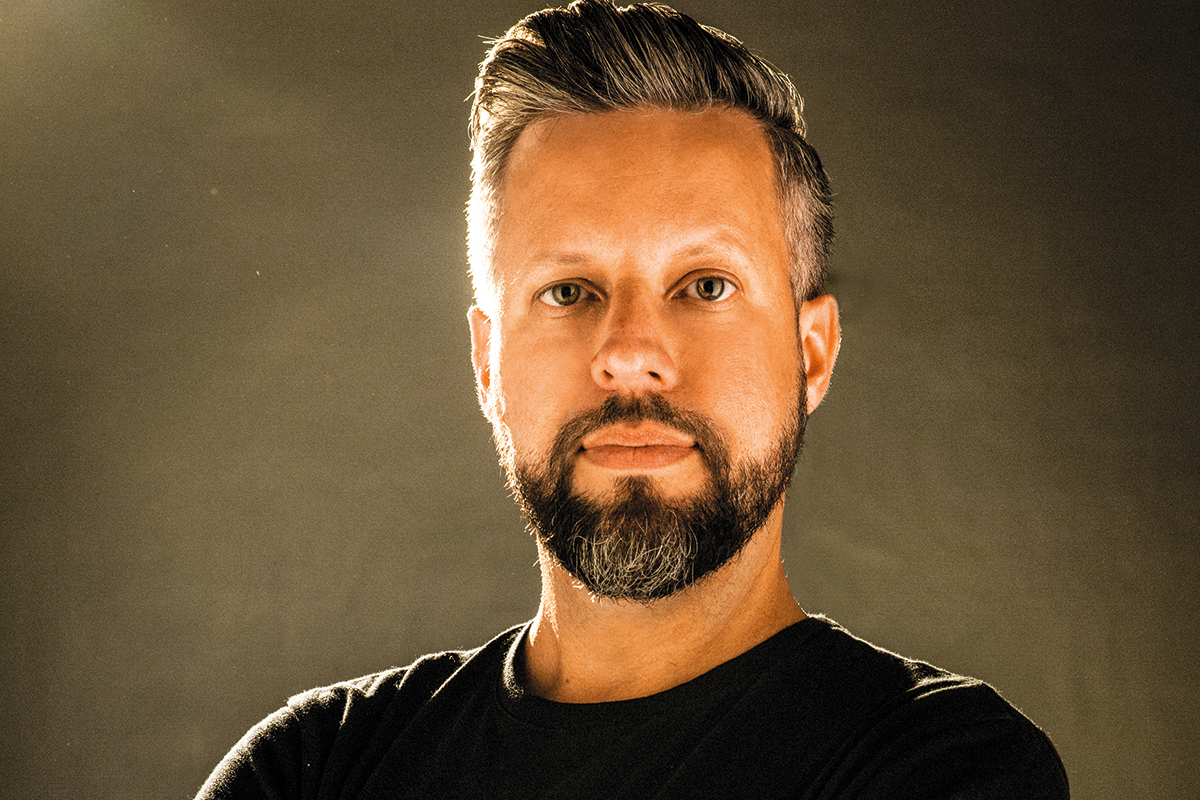 Anselmo Ramos
Outgoing CCO, David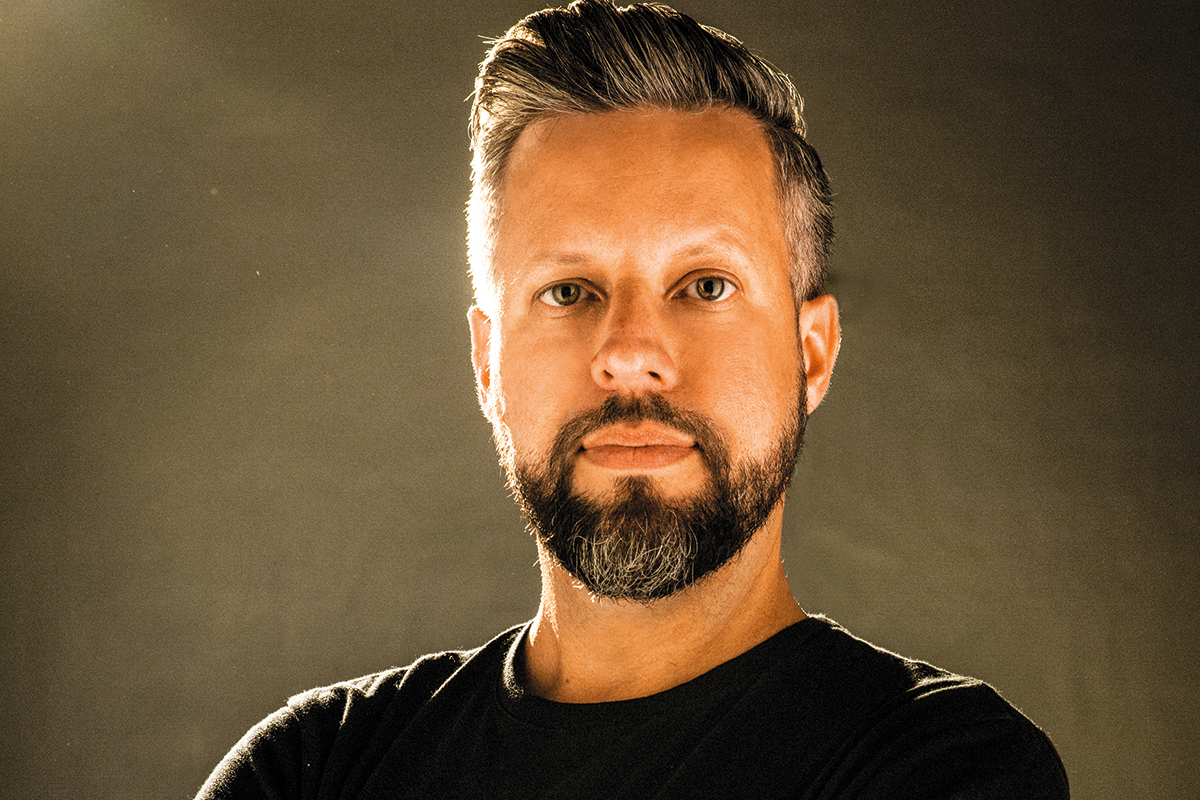 Anselmo Ramos
Outgoing CCO, David
By Ann-Christine Diaz
Under the leadership of outgoing David CCO Anselmo Ramos, creative ideas seem to come out of nowhere—and end up almost anywhere. The "Google Home of the Whopper" Burger King stunt, for instance, a 15-second ad starring a BK server describing a Whopper, "extended" its message by calling on Google Home devices to complete the story. It generated a ton of buzz, but Google quickly disabled the ad's functionality. Some deemed the campaign a failure, but BK and David released tweaked spots to make Google Home responsive once again. The idea earned a Grand Prix at Cannes this year, as did another BK campaign from David, the "Burning Stores" print campaign showing real Burger King restaurants on fire.
"We like a level of uncertainty. That's our thing," says Ramos. He previously appeared on this list in 2013 when he led inventive initiatives at Ogilvy Brazil, like Dove's "Real Beauty Sketches," which tapped a police sketch artist to show women how beautiful they are through other people's eyes. And that out-of-the-box thinking now extends not only to Burger King, but to Kraft Heinz and, more recently, Budweiser. For the former, the agency revived Don Draper's fictional, failed Heinz pitch from an episode of "Mad Men" to produce new ads for the client. For the latter, David, playing with the rise of fake news, deceived pubgoers into thinking Prohibition had returned.
Ramos recently announced he's starting a new chapter in his story. While he remains at the Ogilvy shop through February, he plans to start a new venture in the spring.
What's your definition of Creativity?
Creativity is something you haven't seen before. It's simplicity. It's logic. It's wit. It's bravery. It's an obsession. It's cost-effective. It's great for business. It's the only option. It's what drives me every day.
What have you learned about creating a new agency from your time at David? What lessons will you take with you going forward?
I've learned that everything is about the work. Absolutely everything. When you allow the work to drive the culture of the agency, everything else follows: business results, creative reputation, new accounts, growth. It has always been about the work. And it will always be about the work. The work, the work, the work.
What was your best creative challenge of the past year, and why?
Our biggest creative challenge of the past year was helping Burger King justify their title of Cannes 2017 Creative Marketer of The Year. There was a lot of pressure. We couldn't believe we won two Cannes Grand Prix with two different ideas. It was an unforgettable moment. Burger King deserves everything that's happening to them. They're afraid, very afraid, just like any other client. But the difference is, they do it anyways.
How do you tackle your creative demons?
My biggest creative demon is indifference. Is to do something nobody cares, nobody talks about it. That's scary. It's the worst thing it could happen to me. So, we try to stay current, to read and see everything, everywhere, all the time. We surround ourselves with proud ad nerds that absolutely love this business, and don't want to do anything else. We put a lot of pressure on ourselves to make something we haven't seen before. It's a daily obsession with the new.
We once featured a story on you in which you revealed that 1) you like to knit, 2) you write screenplays. Are you still doing any of that these days?
I used to knit because I went to a German school based on the Waldorf pedagogy. I had even knitted a sweater with a Lion's face on it. Lately, there's has been no time for knitting. But maybe I should start knitting again, to keep my calm in the new venture.I love writing screenplays. I've written three already. But I'm still an "unfilmed screenwriter." Maybe I should start knitting while voice typing screenplays.
Contributing: Laurel Wentz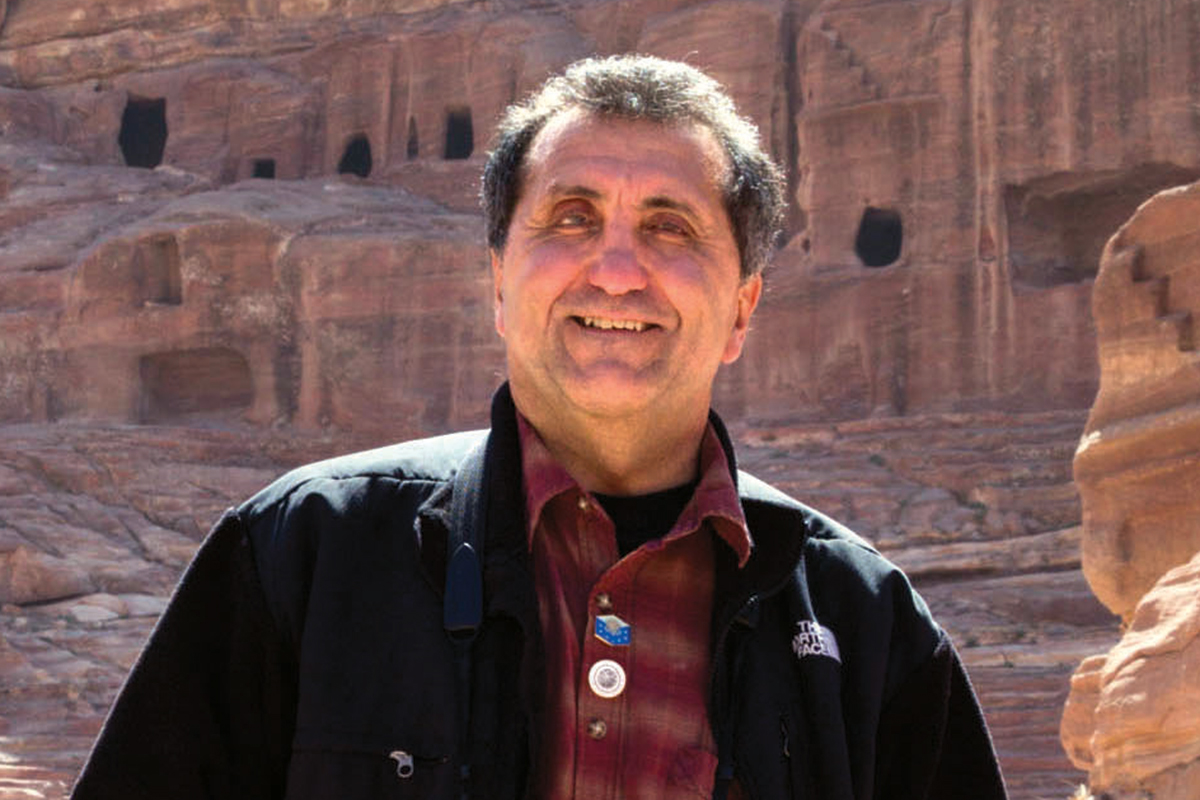 Pete Souza
Photojournalist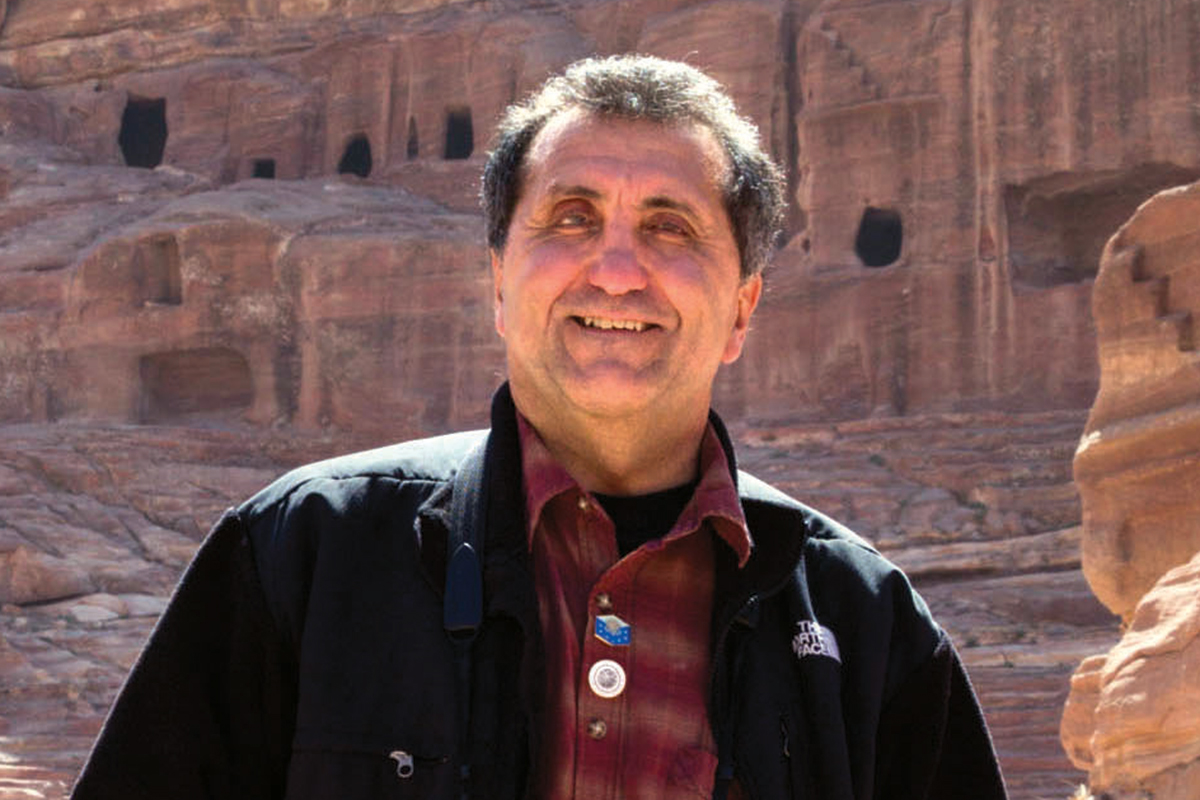 Pete Souza
Photojournalist
By Ann Marie Kerwin
Pete Souza has many, many pictures of President Barack Obama doing the job of president. As the official White House photographer for eight years, Souza was granted a constant level of access and he used his perceptive lens to capture both the man and the job. Now Souza uses his trove of pictures to subtly comment on current events under President Donald Trump—some have even suggested he might be "throwing shade," a phrase he told NPR's "Fresh Air" host Terry Gross he had to look up.
Take Sept. 23, the day Trump, via Twitter, preemptively uninvited Golden State Warriors player Stephen Curry to the White House after the basketball star publicly criticized him. Souza's Instagram post was a picture of Curry demonstrating a jump shot release for Obama in the Oval Office.
Souza's latest project is a new book, "Obama: An Intimate Portrait," which features a collection of the White House photos, including the now famous image of the Situation Room during the bin Laden mission as well as moments with the first family and world leaders. The foreword was written by Obama.
Souza has said he's not deliberately trolling with his posts, but feels it's his duty to set the record straight about what Obama did and didn't do in this era of fake news. "I think I've been respectful and playful and subtle, especially compared to what some people say on Twitter," he told the New York Times in November.
After Trump spent an August weekend entangled in defending and then denouncing the participants of a white supremacist march in Charlottesville, Virginia, Souza posted a picture of Obama sitting in front of a bust of Abraham Lincoln, with a Lincoln quote: "Truth is generally the best vindication against slander."
Souza apparently couldn't resist adding ("yes EVERYONE knew he was Republican") as a rebuke to an earlier Trump gaffe in March that implied perhaps that fact about the political party affiliation of the 16th president of the United States wasn't widely known.
So maybe Souza's caught on to that shade thing after all.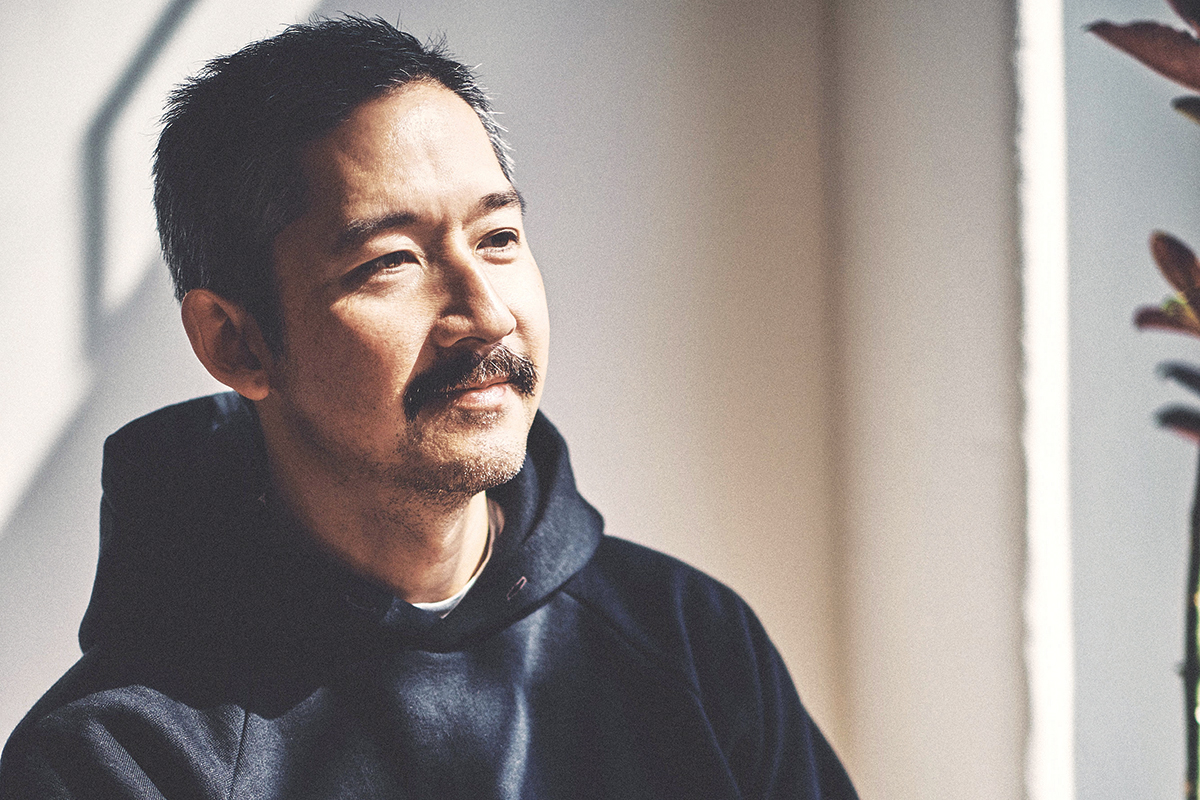 Jason Mark Angsuvarn
Founder, Jason Markk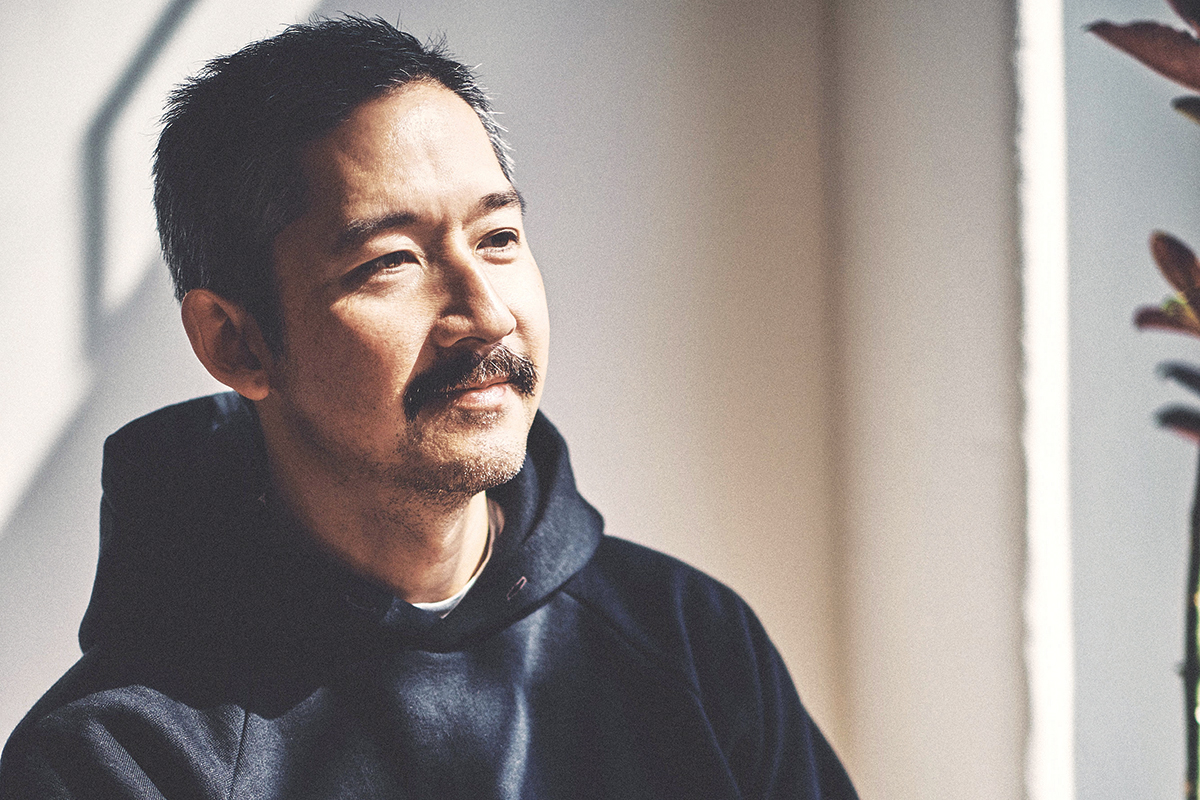 Jason Mark Angsuvarn
Founder, Jason Markk
By Ann-Christine Diaz
Some 10 years ago, Jason Mark Angsuvarn, then an entry-level strategist at L.A. agency RPA, became obsessed with dirt on his kicks. Every night, the sneaker aficionado says, he spent an inordinate amount of time using a homemade concoction of warm water, dish soap and OxiClean to get them squeaky clean. But his compulsion, and the time suck that resulted, led to the idea for Jason Markk, a high-end sneaker-care brand sold at retailers like Undefeated, J. Crew, Barneys, Foot Locker, even the MoMA Design Store.
The company has had its share of problems. After a promising start in 2007—including shout-outs from blogs like Hypebeast and Freshness Mag—sales dropped during the recession, forcing Angsuvarn to stock shelves at Trader Joe's to make ends meet. But the brand held on and, now profitable, continues its slow and steady trajectory. It has added products to its line, including accessories like laces and insoles, and a Repel spray that threatens to put his original cleaning product out of commission. And a Jason Markk store in L.A.'s Little Tokyo features drop-off cleaning services, with plans to open two more such shops in New York and London in the coming year. Our conversation has been edited.
Tell me about your advertising job.
I started as a floater at RPA. I was at the reception desk and from there I went to account management, where I was an entry-level assistant. My client was Honda and Acura. But it wasn't quite me—it was too shirt and tie. At the time, strategic planning was a new thing—this big, elite group that was very hard to get into. I found it interesting and when an entry-level strategist position opened up, I went for it.
What was the epiphany behind Jason Markk?
I started thinking, "Why am I mixing my own stuff and not buying stuff from a store?" The reason was I didn't trust anything on the market. That was the aha moment. I decided to dig a little bit deeper and make sure there was a need. I went to a local boutique and asked people, "What do you use to clean your shoes?" I went to sneaker lineups and asked random people what they used. Everybody had their own remedies. I went on Google; stuff popped up, but nothing really specialized for sneaker culture. At that point, I knew there was a void.
How did you transition from advertising to your own business?
I used one of the data research subscriptions to look into the sneaker market and put together a pitch deck. That was what I used to raise my initial capital from my family. When I knew it was a sure thing, that I was going to do it—I had the funding, the product and its packaging were ready to go—that's when I quit.
You needed to show your family a pitch deck? What do your parents do?
My mom is a social worker and my dad worked at a pencil factory. But I wanted to be organized and legit, not like, "Hey, I have this crazy idea. Loan me money!" And I was still living with them. I put together this deck showing the size of the sneaker industry and I invited close family over and told them I wanted to cook them dinner. They were surprisingly supportive and, just from that, I was able to raise $15,000. It's very unusual. Traditionally with Asians, anything you want to do that's not steady income, they're like, "Hell no." But I was a DJ since I was 15 years old and did very well with it, so I think when I pitched this to them, they didn't really doubt me.
What was the initial reaction to your first sneaker-cleaning kit?
II launched the company in 2007. It took off from the day it hit the blogs—everybody was interested and we got inquiries from around the world. We were in all the stores we wanted to be in only 10 or 12 stores, but we wanted it to be select and not have it be everywhere. We had one solid year of, "Wow, this is amazing." I did three collaborations in our first year with very credible brands that really helped propel Jason Markk.
So how did you end up at Trader Joe's?
When the recession hit, business slowed and it was tough. I had quit RPA. My girlfriend at the time, now my wife, we were struggling to put gas in the car. It's not like we were broke, but we were definitely living off credit. I used to work at Trader Joe's, so I called in a favor and got a part-time position, all while still running Jason Markk. We were getting orders daily. So I was still having to pack product, do customer service. Next door there's a post office, so before my shift, I would carry that day's orders, then go in and work a six-hour shift.
How did you evolve post-recession?
The original kit came in a mini sneaker box with an 8-ounce bottle of cleaner and a wood brush. It was $25 and I wanted it to be worth it. But that came at a time when the whole trend was luxury, lots of limited-edition stuff coming out, like $200 hoodies. I knew I had to make it more accessible after the recession, so I created another kit that sold at $15, with a 4-ounce bottle. The packaging then evolved into a pouch, which still has the look and feel of a premium product but was less expensive to produce.
How is business today?
Definitely profitable. We're in over 30 countries in close to 5,000 stores. We sell to everyone from most uber-hip sneaker boutiques to Foot Locker, Finish Line and Nordstrom. We're even in the MoMA Design Store.
We're fortunate because the brand is one of the biggest strengths that we have. It's embraced not only by hardcore sneakerheads, but also high-fashion and design communities. It's really a blessing that it's embraced that way because it opens us up to much more.
How have you maintained brand credibility?
For us, it's about continuing to innovate. The products I developed first didn't have patent protection. I couldn't afford it. It would cost upwards of $15,000 and that was my whole budget. It was either build a website or get a patent. That made it easy for competitors to copy what I was doing. So with all the products in development now, I have IP attorneys and we're protecting a lot of the things we're releasing. We aim to create better-designed, functional products.
What does the Jason Markk brand stand for?
For creating the most innovative products people will love. We stand for being conscious of mother nature, creating quality over quantity. When we develop stuff, we like to do it from scratch.
Any advice for young entrepreneurs?
I really recommend building your company around something you're passionate about, because when shit hits the fan—and it will hit the fan—you'll be more likely to fight for it. Once you get a taste of success and it's something you love, I don't think you'll ever go back. It's not a job, it becomes a lifestyle. It's something you live at that point, whether it means having to pick up a part-time job or side hustle, you'll do whatever you need to do to keep it going.
Define creativity.
Creativity is thinking without restrictions.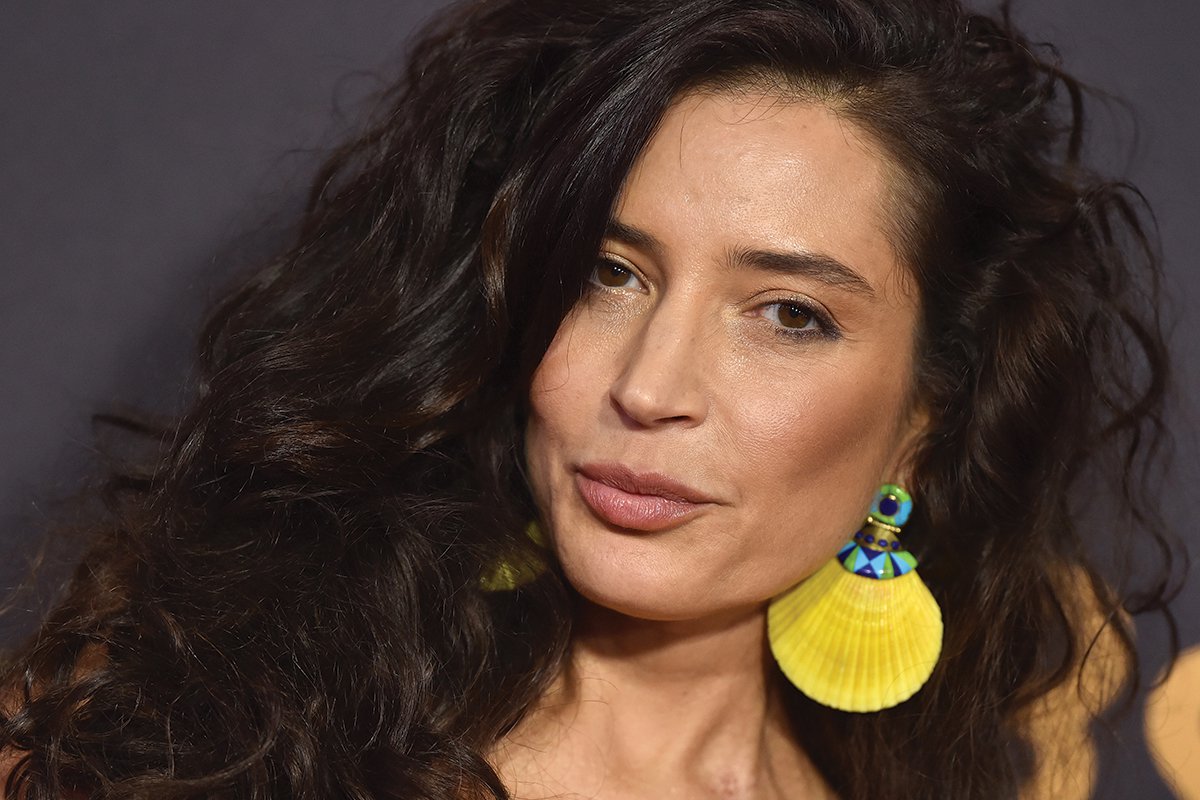 Reed Morano
Director, DP, Producer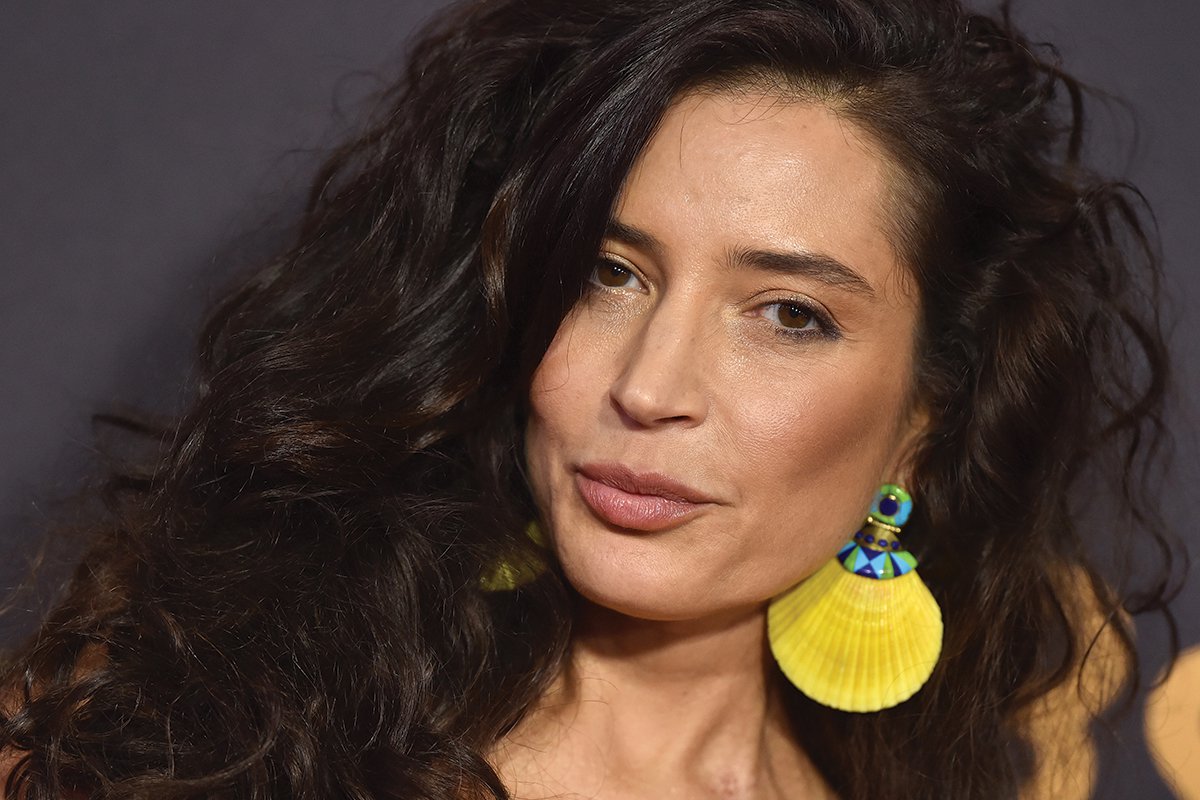 Reed Morano
Director, DP, Producer
By Jeanine Poggi
The dystopian drama "The Handmaid's Tale" put Hulu's original TV efforts on the map, but it might not have gotten there without Reed Morano. She directed the first three episodes of the series, based on the Margaret Atwood novel of the same name, setting its moody, disturbing tone. "We wanted to make it as honest as possible, make a statement ... but make it so people want to watch it," says Morano. "This took knowing it's OK sometimes to have satire in a world that's very dark." Her efforts earned her a best director Emmy, making her the first woman to win the category in more than two decades. She was also nominated for an Emmy this year for her work as a cinematographer on HBO's "Divorce."
Morano's versatility is striking. Among other things, she directed and was behind the camera on the Olivia Wilde-Luke Wilson indie drama "Meadowland"; served as cinematographer on the desolate-looking, Oscar-nominated crime drama and festival circuit favorite "Frozen River"; and was part of the dream team of directors and cinematographers who worked on Beyoncé's "Lemonade" music video. Our conversation has been edited.
Define creativity.
On a basic level, it's having the opportunity to take an idea and turn it into a whole world that didn't exist before.
What was your biggest creative challenge this year?
I've been overlapping on two films, which I don't recommend. I was in the middle of editing and doing postproduction on my film "I think We're Alone Now" [a postapocalyptic movie starring Peter Dinklage and Elle Fanning that premieres at Sundance in January] and it turned out a movie I had engaged with in the past was coming together and needed a director, So I ended up going to Europe and scouting for the film. One film is a tiny film and the other is a huge budget. It's been very challenging. Usually when you direct something, you tend to stay in that world and only that world until the film is done.
The biggest problem is not getting to see my kids; my two boys are 9 and 7. But also being there for both of the movies in the same way is tricky and takes the support of everyone you're working with to make it happen.
What was the biggest challenge in directing "The Handmaid's Tale"?
The unknown. I wanted to create the world and stay true to the book. That's a very dark world, an introspective world and a POV story, so the tricky part was trying to tell that story without selling out the original concept and being true to the book. We didn't want people to turn it off because it's so hardcore.
Any advice for anyone in a creative slump?
I try something new. When people ask me what's the next type of project I'd like to do, I keep an open mind; it could be anything, could be any genre. There are things I like to do better, like dramas and psychological thrillers, but one of the things I learned as a cinematographer is when I wanted to shoot things that looked only the way I wanted them to look but then looked at stuff outside of my comfort zone, it revived me creatively. When I did things I wasn't as good at, it gave me another skill in my wheelhouse.
What inspires you?
Other creative forms, like music, images, photography. Sometime an entire concept can come together from a piece of music. For "The Handmaid's Tale," aside from the book, there was a piece of music I listened to over and over when I was creating the pitch deck for the show. I actually used it in Episode 3 in the scene where Alexis Bledel's character is in a van as her lover is going to get hung. The song, "Erupting Light," is such an intense song and I wasn't sure it was going to make it into the show—but then I knew we had to put it there.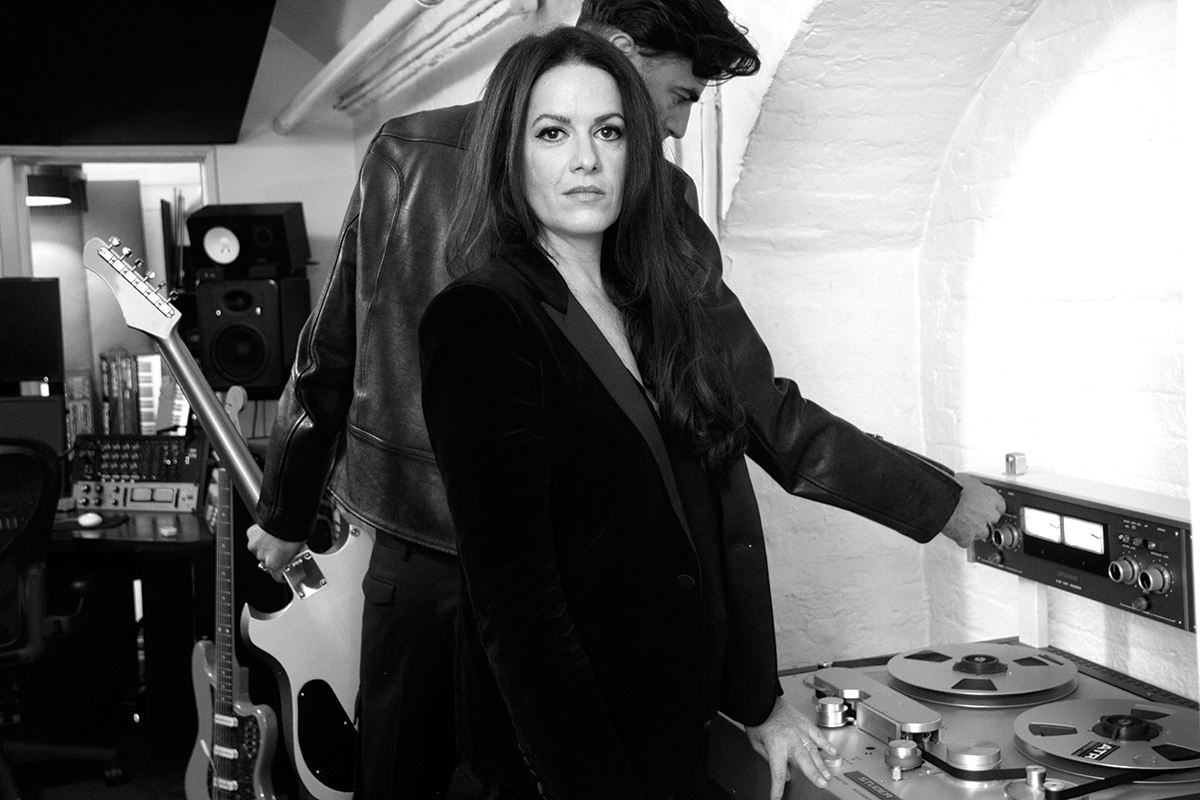 Drazen and Jacqueline Bosnjak
Founders, Mach 1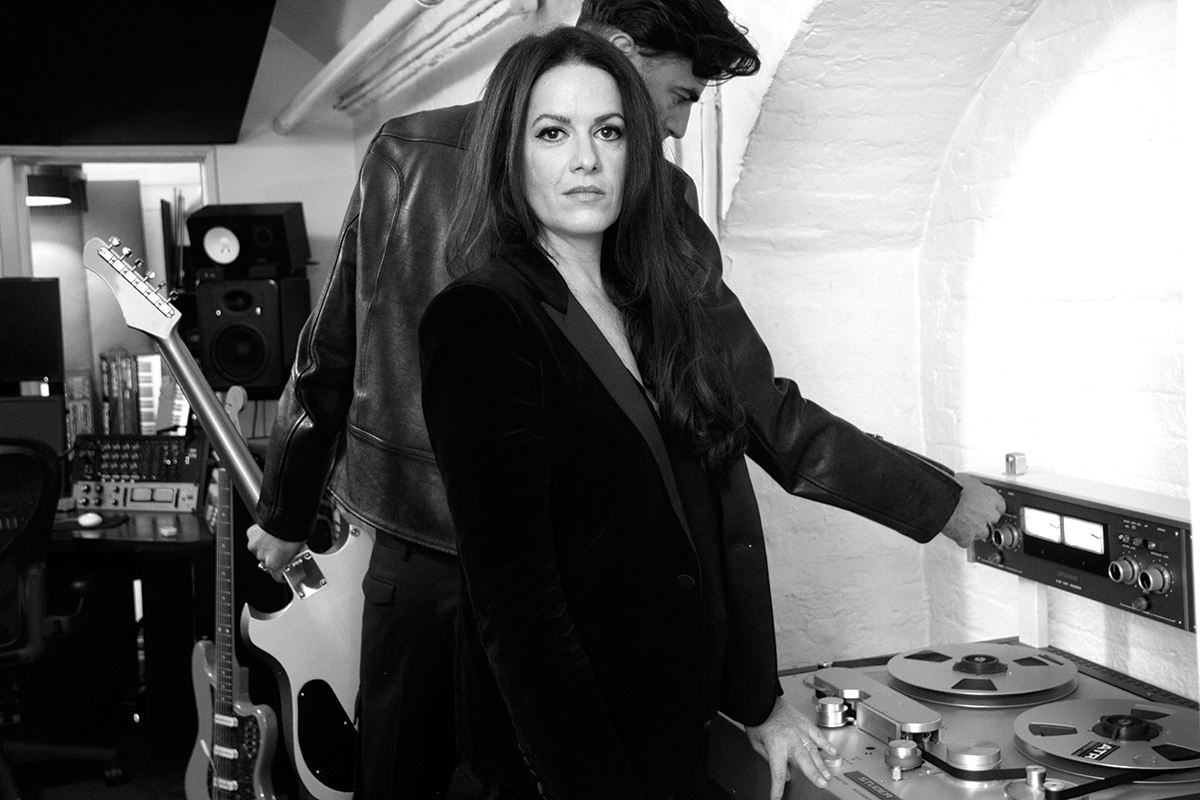 Drazen and Jacqueline Bosnjak
Founders, Mach 1
By Ann-Christine Diaz
In the evolution of audio formats, we've seen mono, stereo, surround sound and Dolby. Now in the age of VR, there's Mach 1 Spatial. The brainchild of Drazen and Jacqueline Bosnjak, founders of sound-tech company Mach 1, the format has provided the sonic backdrop to VR experiences such as "Alien: Covenant in Utero" and Lockheed's Grand Prix-winning "Field Trip to Mars," and The New York Times' award-winning Times VR app. The Bosnjaks, partners in both business and life, are industry vets, having founded top music and sound design shop Q Department, which created soundtracks for brands including Adidas, HP and Under Armour. But regular spot audio is one thing, and VR quite another. So when composer Drazen stepped into his first VR job, "Catatonic," Guy Shelmerdine's horror VR experience released in 2015, he holed himself up at home to play with game engines, trying to figure out how to create high-quality sound for a multidimensional environment.
"For two weeks, I didn't shave and stayed in my pajamas," he says. "We started out making tools for sound postproduction on VR and AR, but realized our tools were never going to be as effective unless we redesigned the format of the sound we were mixing." Our conversation has been edited.
Walk us through the "Catatonic" experience.
Drazen: I was asked if I was interested in working on it, but I didn't know what it was. But then I tried the Oculus DK. I put the rig on my head and within five milliseconds, I was completely blown away. I had never seen anything like it, and didn't expect it would work so well with this primitive makeshift prototype. I asked myself when was the last time I was this blown away, and realized it was when I was about 8 and I went to my friend's house and played "Space Invaders."
What was the development process like?
Drazen: We really didn't know how panning in this environment was supposed to be. I understand panning in flat-screen and surround sound, but what do you do with this? Trying to figure that out was the beginning of Mach 1. I sat in my apartment in my PJs and downloaded all the game engines available, and experimented with spatial sound, using tools for game-engine environments Unreal and Unity. I hired this guy who was an extremely versatile hacker and I had him come in and started working on writing controlled software that would hijack protocols and simulate what I needed to do with sound in order for me to creatively and technically conceive how we could be distributing 3-D spatial audio into this new environment.
Jacqueline: There were tools people were using, but they were inadequate in terms of the sound production quality we're used to. They didn't give access to the full creative control in the new medium that happens to be so dependent on sound. If there are any discrepancies or latencies in VR, you'll notice it, so you need to be hyper-vigilant.
What's your goal?
Drazen: To create technology that can preserve everything we've done up until now. If you're an engineer and there are certain processes you do, you should be able to work in a VR environment while using all of the tools and without having to swap them with something extremely inferior. We want to create a channel in which the recording format will be robust enough—not compressed, not affected by machines without our specific instructions or approval.
We just went through almost two decades of this destruction of the importance of quality in the production of sound. It's because we live on a planet where people consume music as compressed file formats. Since Napster in the '90s, once we started digitizing and converting—severely destroying the quality of recording—we started raising an entire generation of young people who were conditioned with horrendous delivery of mixes that some of us spent time and love and passion and money creating.
I think it's fantastic we've democratized the process on one hand, but on the other hand it's scary because people don't have the culture and upbringing or knowledge about how you can create superior results in-studio. One of our big hopes is that we're finally finished with crappy MP3 files and we can have as high a resolution as we want. We have huge hard drives compared to the early 2000s, which means altogether we don't have to compress as severely. I hope this is the beginning of a new era where we can have high-quality sound production playback, not just in the studio.
What's your definition of creativity?
Drazen: That's like asking, "What is God?" It's so elusive you can't really touch it. It's not always there. My friend [artist] Kenzo [Minami] once famously said, "You cannot postpone creativity." If you have an idea or feel driven, you have to act on it immediately. It's not a tangible part of yourself that you completely control. It's a force that feels like it's inside of you but it's completely unpredictable. It works when you're fluffy and pampered, or when you're stressed and pressured and you have five minutes and 30 phones ringing.
Jacqueline: It's a little about opportunity and preparation. You have to create the environment for it to happen. That's the big part of my job—being able to create an environment where creativity can flourish.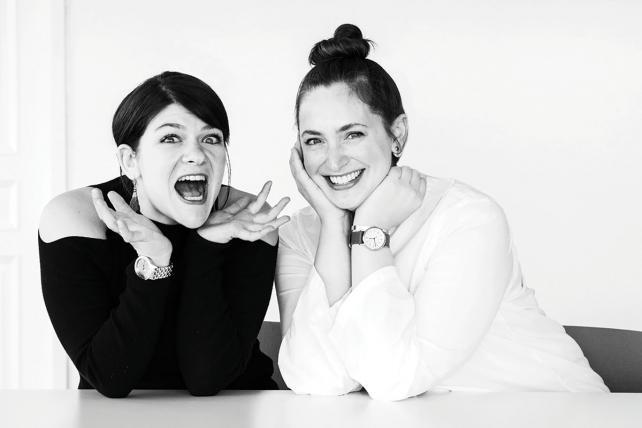 Tali Gumbiner and Lizzie Wilson
Creatives, McCann New York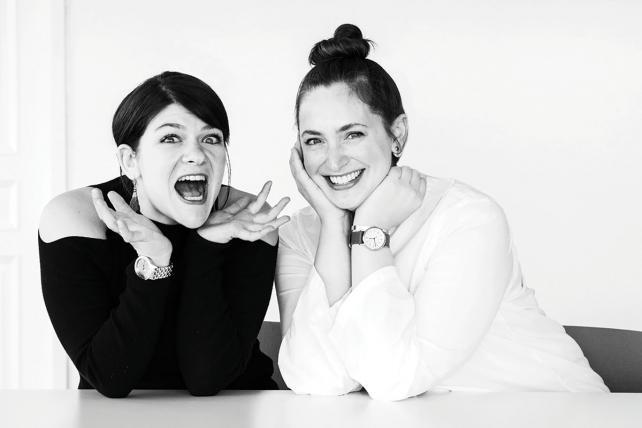 Tali Gumbiner and Lizzie Wilson
Creatives, McCann New York
By Ann-Christine Diaz
When State Street Global Advisors asked McCann to mark its initiative to get more women on corporate boards, creatives Tali Gumbiner and Lizzie Wilson came up with an idea that reverberated far beyond the boardrooms: The "Fearless Girl" statue by artist Kristen Visbal, a symbol of female empowerment that defiantly faces off against Wall Street's iconic "Charging Bull," and which earned multiple accolades at the Cannes Lions, including four Grand Prix. The campaign, though, was not without its controversy: Turns out State Street itself had some explaining to do when female and black employees claimed they were underpaid. (In October, State Street agreed to pay $5 million in settlements.) But in a testament to its power, "Fearless Girl" transcends its client's problems and is arguably more relevant than ever as societal attitudes turn in support of women in the workplace. Gumbiner and Wilson have conceived of other standout nontraditional ideas for the likes of the USPS, Tommee Tippee, the New York Lottery and Godiva.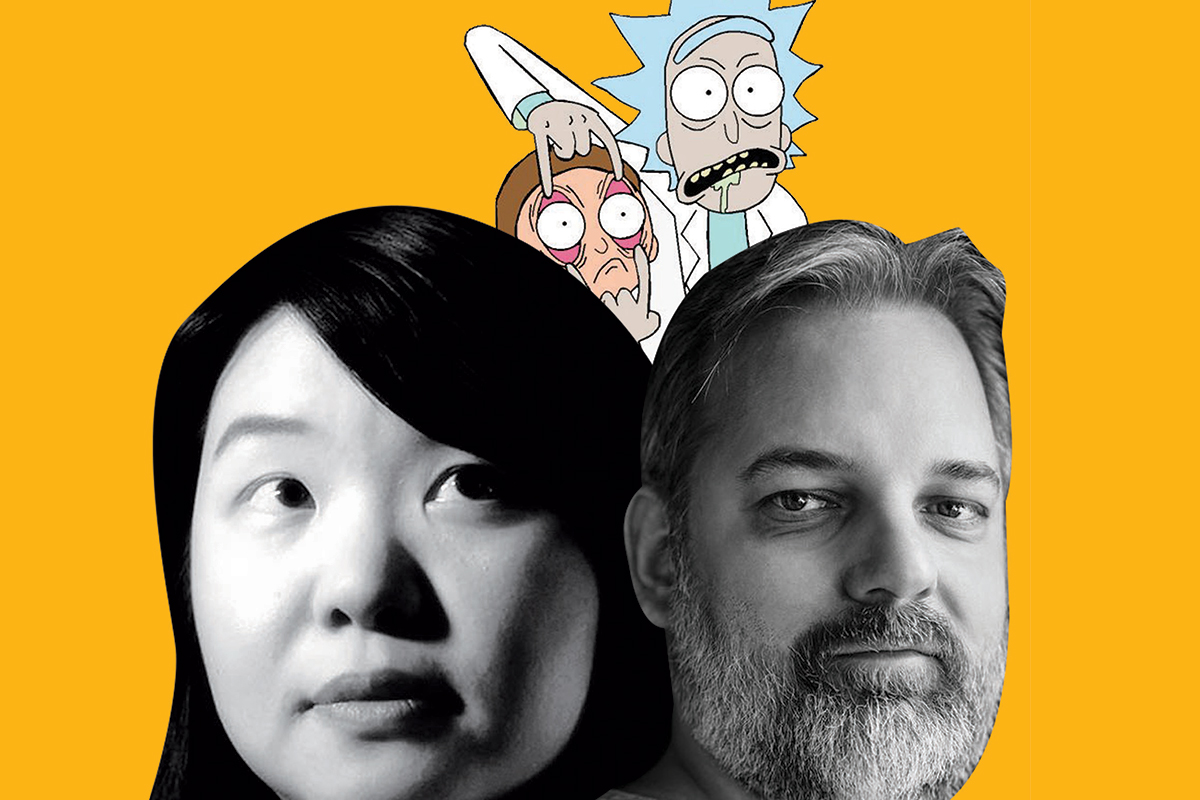 Jessica Gao and Dan Harmon
Writer, and Co-creator and Executive Producer, 'Rick and Morty'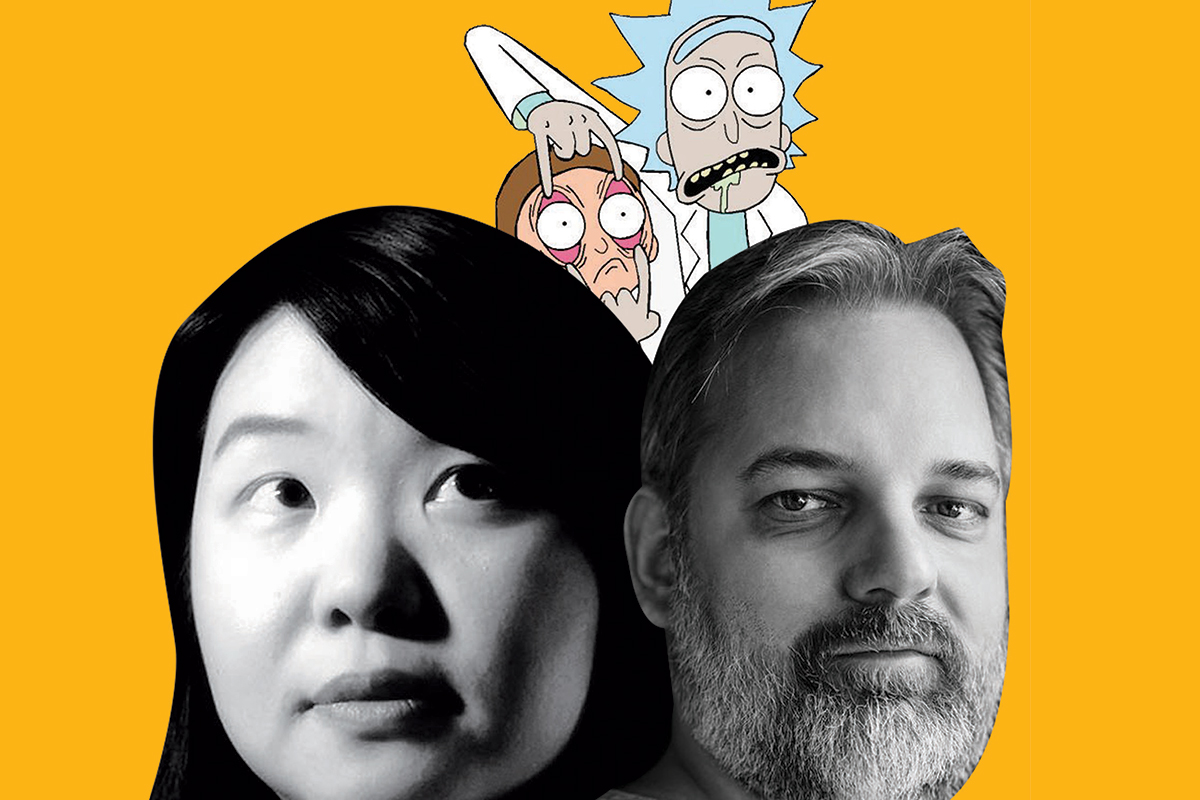 Jessica Gao and Dan Harmon
Writer, and Co-creator and Executive Producer, 'Rick and Morty'
By Lindsay Stein
"Rick and Morty," the Adult Swim cartoon about a narcissistic alcoholic genius who goes on intergalactic adventures with his grandson, was already a fan favorite when, this year, the show's third season, it entered a whole new frontier. Co-creator and executive producer Dan Harmon and writer Jessica Gao delivered such outrageously good storylines it even prompted McDonald's to resurrect its long-forgotten "Mulan" Szechuan dipping sauce. The show, co-created by Justin Roiland (the voice of both Rick and Morty), is a particular draw for 18-to-34-year-olds. It averaged 2.5 million viewers this season, growing its live same-day reach by 27 percent compared with Season 2's 2 million viewers, according to Nielsen, and boosting its 18-to-34 showing by 46 percent. When they're not figuring out Rick and Morty's next great adventure, Harmon and Gao front their new podcast, "Whiting Wongs," which focuses on race issues in the TV industry with a little prattle about show favorites mixed in. Our conversation has been edited.
What does creativity mean to you?
Harmon: Creativity is transparency of your insides. It's cutting the top of your head off, pressing a piece of paper to your brain and showing the stain to the world.
Gao: In terms of TV writing, creativity is being willing to go beyond expectations. I hate when I can see where the story is going before it gets there. A genuine surprise is so satisfying.
What was your biggest creative accomplishment this year?
Harmon: I made an animation for Instagram with my iPad app about a guy who poops out a creature that runs and climbs back into his butt.
Gao: Hundred percent "Pickle Rick" [an episode in which Rick turns himself into a pickle].
What was your biggest creative challenge this year?
Harmon: I worked on developing a show for a basic-cable channel that is a "Shining Time Station" for adults, about cars and other vehicles working through their personal issues and complex lives. The challenge: making the characters feel human even though they don't have arms or legs.
Gao: Breaking a story, outlining, writing a draft, rewriting a draft—basically, every part of the writing process—is painful. But because coming up with an idea you're excited about and finishing the damn thing both feel so good, you forget about all the horrible stuff in between. That's also how I feel about tattoos, and what I'm told childbirth is like.
What was your favorite episode of "Rick and Morty" to work on this season?
Harmon: "Pickle Rick."
Gao: I mean, does anyone think I would say anything other than "Pickle Rick"? I asked to write this episode because I saw so clearly how I wanted to write it. I felt like Muad'Dib, and later his son Leto II, when they saw the Golden Path in "Dune."
How do you fight your creative demons?
Harmon: I have a tremendous capacity for denial. I just don't work on things I'm not feeling inspired to work on in that moment. I've learned over 40 years that the worst-case scenario of not creating isn't as bad as I think. If you don't like something, you take a break and stop doing it until you feel like picking it back up again. I ignore the creative demons because they're fed by fear.
Gao: The only real demon I have is procrastination and I constantly fail at fighting it. So far, the only thing that, debatably, works for me is painting myself into a corner so I'm forced to panic-write at all hours. As a friend put it, I work best with a knife to my back.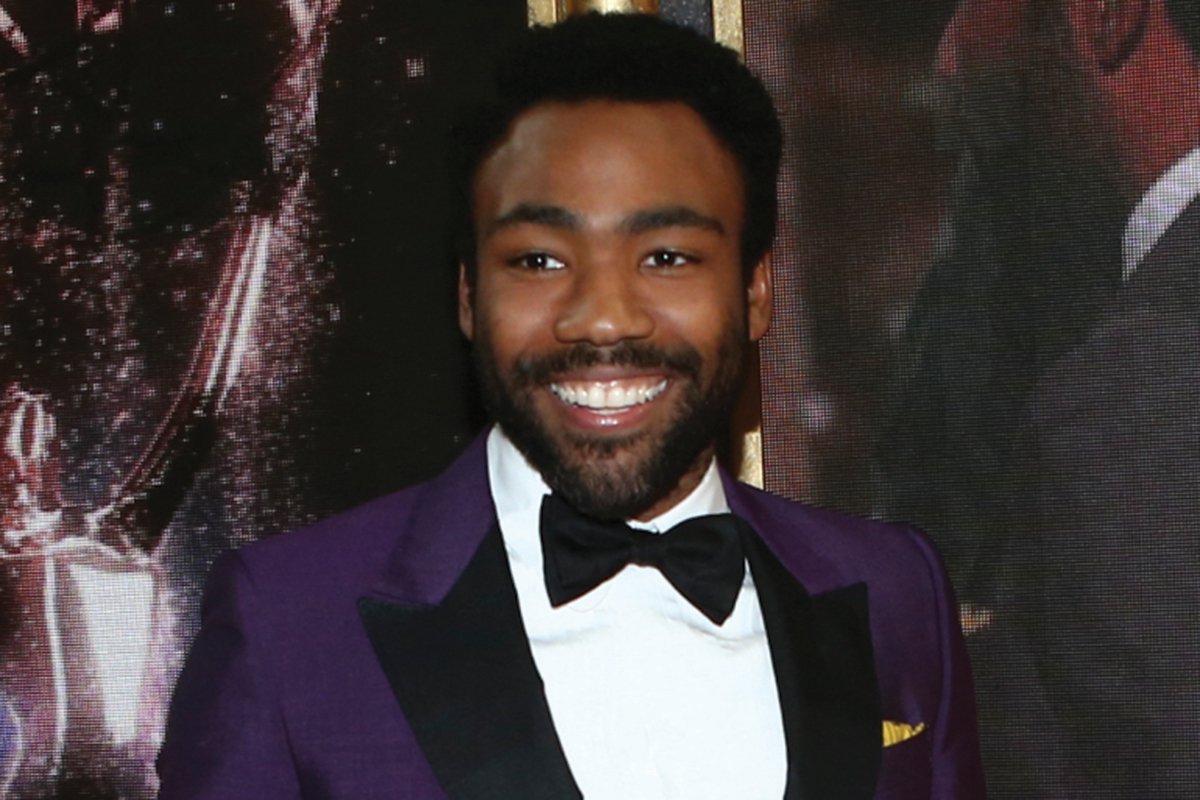 Donald Glover
Actor, Writer, Producer, Director, Rapper, DJ, Singer-Songwriter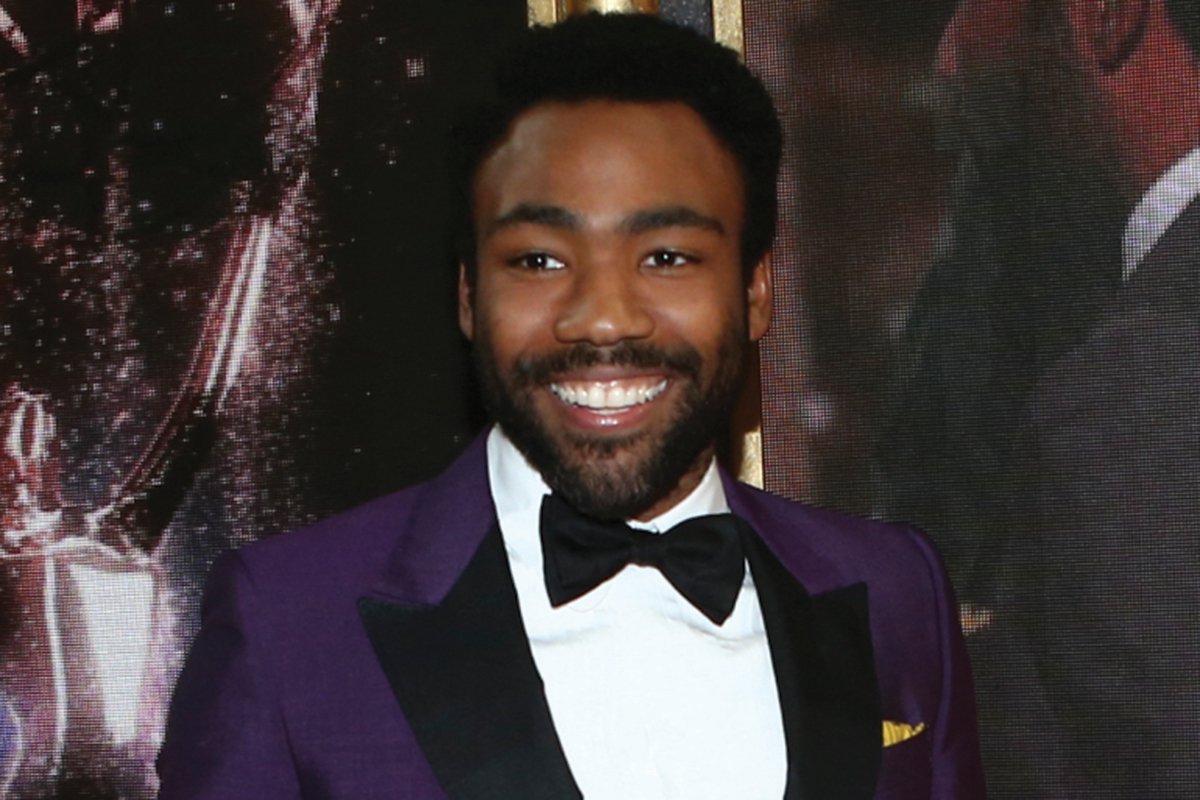 Donald Glover
Actor, Writer, Producer, Director, Rapper, DJ, Singer-Songwriter
By Jeanine Poggi
In an industry riddled with unconventional career arcs, Donald Glover's is notable for just how off-the-wall it is. Fresh off an Emmy win for best comedy director—making him the first black person to win the award—and actor for "Atlanta," a whip-smart dramedy he co-created, stars in and occasionally directs, it's entirely likely he'll pick up a Grammy in 2018. Under the stage name Childish Gambino, Glover recorded last winter's genre-bending rap-funk album "Awaken, My Love!" which sounds like a lost Funkadelic-Sly Stone collaboration. He picked up five nominations for that last month, including album of the year. Looking ahead, 2018 promises to be a breakout one for the former "30 Rock" writer and "Community" star: He features as young Lando Calrissian in the upcoming "Solo: A Star Wars Story" out in May, and will play Simba alongside Beyoncé in "The Lion King" remake. Hakuna matata.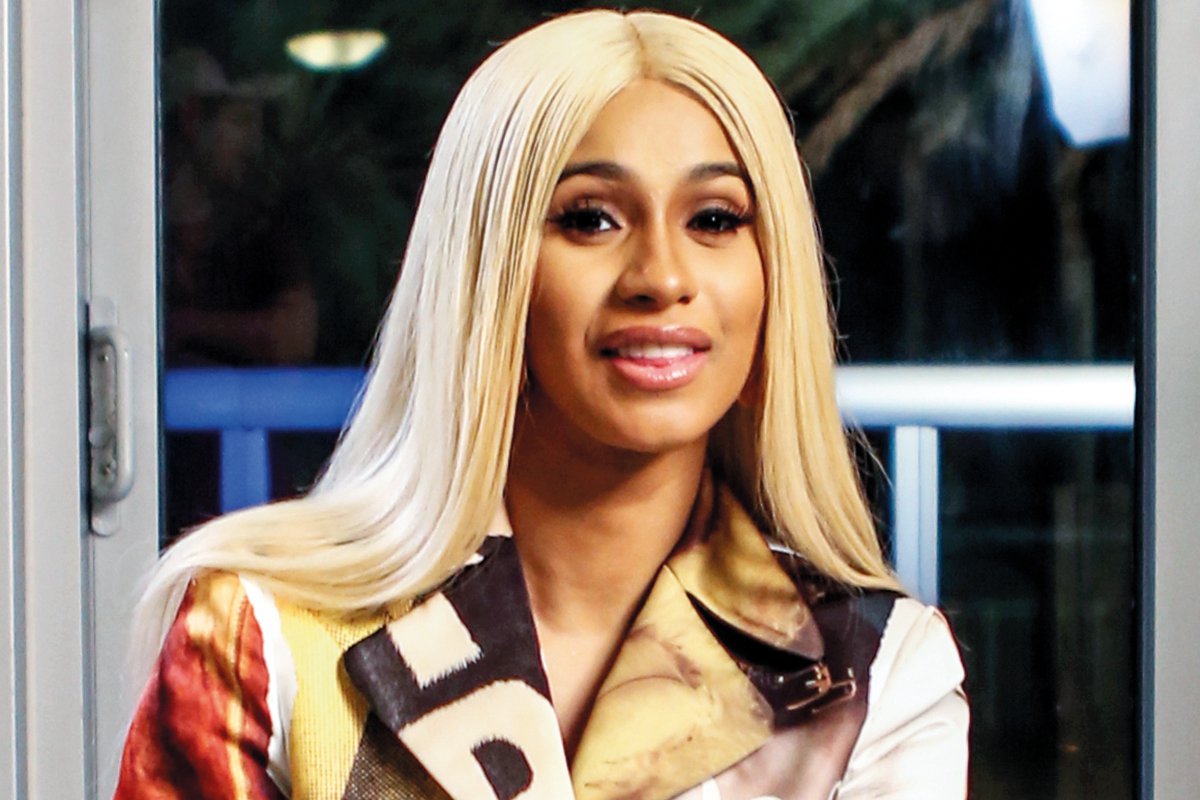 Cardi B
Hip-Hop Star, Entertainer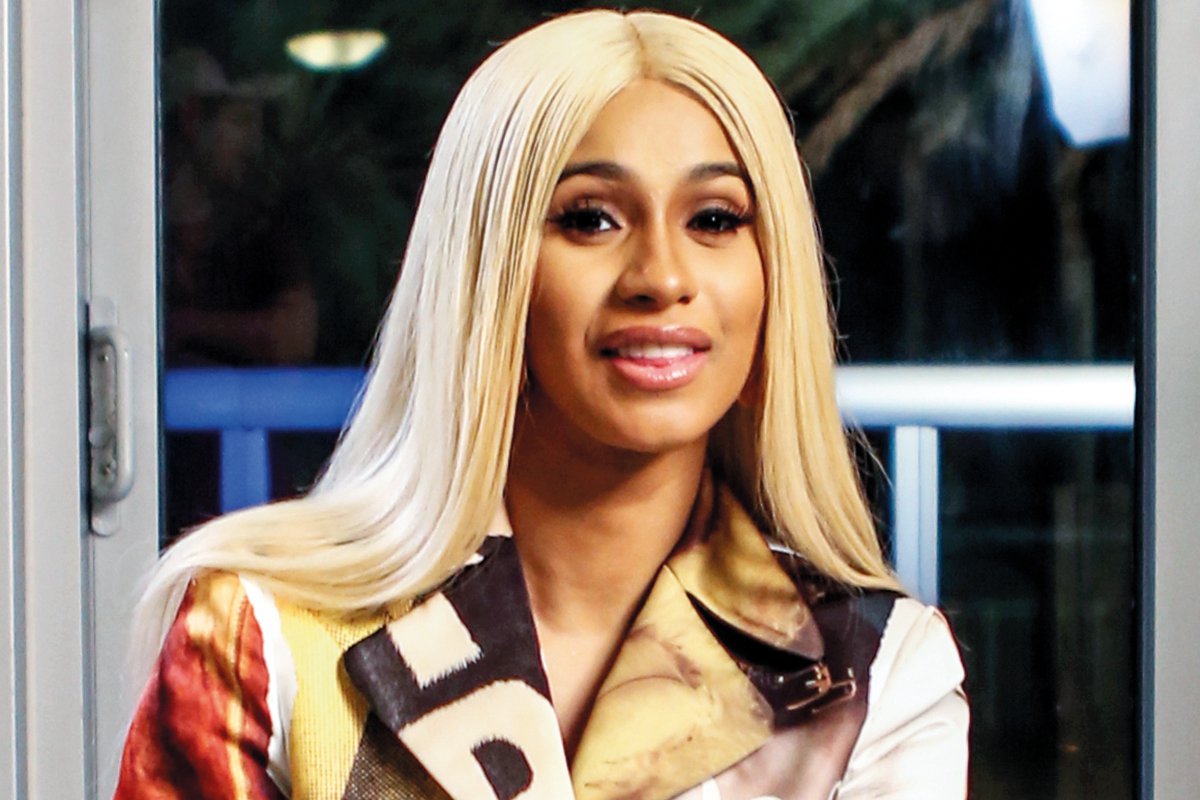 Cardi B
Hip-Hop Star, Entertainer
By Simon Dumenco
"Can she make another hit, can she make another hit?" That's the voice in the Cardi B's head, as she confessed in her Nov. 16 Rolling Stone cover interview. It may not really matter, because the Bronx-born hip-hop star has already inscribed herself in our consciousness with her fever dream of a summer anthem, "Bodak Yellow," which hit No. 1 on the Billboard Hot 100, making her the first female solo rap artist to top the chart since Lauryn Hill 20 years ago. Getting there was, let's just say, a journey. The unapologetically loud and foulmouthed entertainer (born Belcalis Almanzar) started out as stripper, became a social media phenom (@iamcardib has 14 million Instagram followers) and then, in 2015, a breakout star of "Love & Hip Hop: New York." But let's just let Cardi B sum herself up (with these lyrics from "Rollin"): "I'm like the strip-club Mariah Carey, Dominican Halle Berry / Hair be laid, bills be paid."
Web production by Chen Wu.