When asked about Droga5's biggest strength, founder and Creative Chairman David Droga knows that many would say creativity. Others would cite strategy. But he believes the key to the agency's success is caring -- perhaps too much.
"Caring is out of scope, but we do anyway," Mr. Droga has said time and again over the years. It's this obsessive, restless giving-a-damn -- about making work that stands out creatively, drives business and, in the best-case scenario, has an impact in the real world -- that has led the agency to where it is today.
Last year was spectacular for Droga5. The shop saw 62% growth in revenue, jumping from $78 million in 2014 to $126 million. The leap was especially considerable given Droga5's stellar track record of at least 31% growth year-over-year since the company's founding.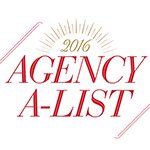 All the while, the shop has lived up to its reputation as a creative powerhouse with impressive work for giants in sportswear, technology, beer and automotive, as well as for less-sexy categories like sausage, toilet paper and insurance. Its one-two punch of buttoned-up business acumen and insightful and innovative ideas earned the agency double honors as both Advertising Age's Agency of the Year and Creativity's Agency of the Year.
Much has changed since Droga5 opened with a small team on Lafayette Street in New York City in 2006. The name Droga5 (which is how Mr. Droga's mom would label her fifth son's school shirts) today adorns the lobby of a glitzy Wall Street office, where a Stumptown Coffee bar helps fuel the nearly 600 staffers who have already squeezed the agency out of its six floors and forced the addition of two more.
Mr. Droga has aspired to do things differently and create beyond the bounds of traditional advertising. "I've become obsessed with producing work that doesn't necessarily start with a given template," he told Creativity in 2006. "I love traditional advertising and have built my career on it. I think that is one option, not the only option." Mr. Droga wanted to create ideas that were more "three-dimensional and experiential and don't just circle the fringes of pop culture, but rather create or influence it."
While that mindset continues to permeate the agency's thinking, in 2015, Droga5 largely excelled in creating what qualify as great ads. "Every year, we set new goals for ourselves, and it's not about numbers or awards or people," said Mr. Droga. "It's about how do we retain that ambition and desire to do the work we believe in, but do it in scale on a bigger canvas? It's also about how do we not be repetitive, yet not be different just for the sake of being different? Our core has to be the same, and we have to try to do it in a way that's relevant for now. So what's great in 2015 might not be great for 2016."