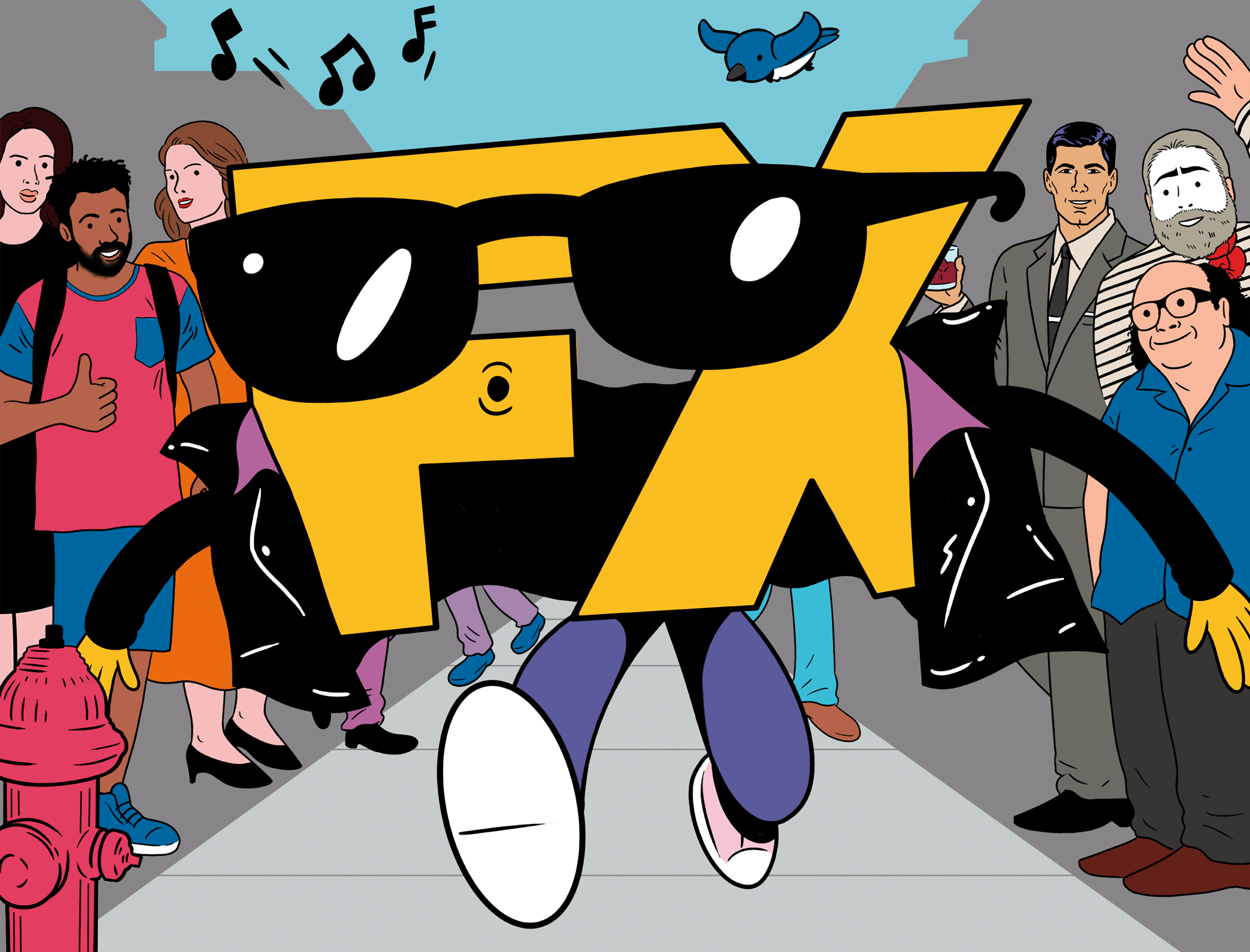 peak fx
John Landgraf's HBO of basic cable is a greenhouse for talent. Can it thrive under Disney (or Comcast)?
By
Jeanine Poggi
. Illustration by Ryan Snook. Published on May 14, 2018.
If Kurt Sutter, the creator of "Sons of Anarchy," had called any TV network boss besides John Landgraf the c-word in an argument, he doesn't think he would have a job today.
"Nor would any other network exec reply with the same vernacular as John did," says Sutter. He doesn't remember what the argument was about exactly, but their working relationship endured. Sutter's new FX show, a "Sons of Anarchy" spinoff called "Mayans MC," debuts later this year.
Landgraf, the CEO of FX Networks, has been jokingly called the "mayor of TV" for his bold industry assessments at the Television Critics Association and elsewhere—famously coining the term "peak TV" in 2015 to warn of oversupply in the market. And he has spent more than a decade putting premium-cable-quality shows on cable's basic tier.
"I will never cast any side-eye at a hit," Landgraf says. "But I think the danger of being too ratings-driven is you are obsessed about what happens on a Tuesday night at 10 p.m." He says TV is also about creating an environment that's consistent, emotionally meaningful and engaging. "It's not a commodity," he says. "It's a special place."
Landgraf began at the company as entertainment president in 2004, just as boundary-breaking antihero cop show "The Shield" was making FX a destination. It went on to add "Sons of Anarchy," "Fargo," "The Americans," "American Horror Story," "American Crime Story," "Better Things" and "Atlanta"—plus comedies like "Archer," "You're the Worst" and "It's Always Sunny in Philadelphia," now on FXX. Those series are, in part, why Disney plans to absorb FX Networks next year in a $52.4 billion deal to buy most of 21st Century Fox.
How FX enters the next stage of TV's transformation into an unbundled, watch-anywhere, video-on-demand business is of keen interest to its peers as well as advertisers. Regardless of who owns FX Networks, Landgraf's sure hand for cultivating talent to tell distinctive stories seems to have positioned it for a future when TV will more closely resemble Netflix than cable.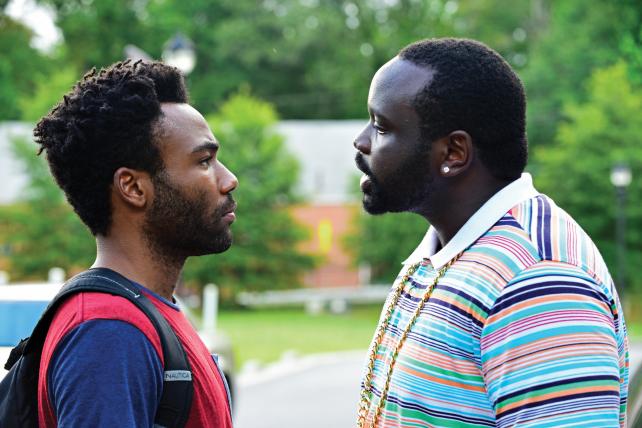 Same not the same
Some FX shows are streaming on Netflix, and many could pass for the best Netflix originals, or vice versa. Netflix also just poached FX's most prolific showrunner, Ryan Murphy. But few at FX seem to share the Netflix vision of entertainment.
"I would hate it if people binged 'Atlanta,' " says Donald Glover, who created the show. "I try to make 'Atlanta' event TV. It's like, if you were to watch 'The Godfather,' 'The Color Purple' and 'Back to the Future' back-to-back, you're going to hate one of them because you're slamming them together."
Sutter admits the money Netflix has to throw at showrunners is "seductive," and isn't sure he would be able to turn it down, but isn't sold on Netflix's strategy for content creation either. "I see a company that's a tech firm taking billions of dollars, applying a corporate model to the creative process to buy the content," Sutter says. "That formula seems to be really imperfect. A lot of what I see coming out of that is thin and really unwatchable."
"I would hate it if people binged 'Atlanta.' ... If you were to watch 'The Godfather,' 'The Color Purple' and 'Back to the Future' back-to-back, you're going to hate one of them."
"Atlanta" creator Donald Glover
Landgraf's view on the internet is similarly complicated, if not hostile. His privacy remains unmarred at the hands of Facebook. In fact, he says he has no personal need for any social media.
"No social profile, not now, not ever. I've never been interested in Facebook, not for a second," Landgraf says during an interview in the weeks following reports that Cambridge Analytica, the political data firm that worked for Donald Trump's presidential campaign, improperly obtained information on more than 80 million Facebook users.
In 2013, he wrote a long letter to his employees at FX Networks outlining his vision for TV in the internet era, including the need to secure the streaming rights for shows and movies so it could populate its own digital platforms with a robust library.
FX hasn't licensed its shows to Netflix as freely as many rivals, and isn't pursuing partnerships with video-hungry platforms like Facebook and Snapchat. "That's a system that doesn't pay you," Landgraf says. "We're HBO. We're in the business of making extraordinarily high-quality long-form content. ... We're not in the business of dollar-a-holler stuff for everyone." In fact, he all but sneers at the maelstrom of digital series that have flooded the marketplace in recent years, much of which he says is "really, really awful."
Except, FX isn't truly HBO any more than it's Netflix: It's an ad-supported basic-cable network at a time when TV's ad business is on a glide path to the ground.
Losing Ryan Murphy
If Disney's planned purchase of select 21st Century Fox media assets is consummated—as of press time, Comcast reportedly was trying to assemble financing for a counteroffer—the new owner would likely want FX to populate its direct-to-consumer offerings with the adult content that the Mouse House lacks.
"If I was Disney, I would be salivating over the type of things FX could bring to the table," says Robert Thompson, professor of pop culture at Syracuse University. "Yes, FX is a cable channel and cable channels are in a challenging period right now, but in the end of all of this, it's about inventory and programming. And how that ends up getting distributed in the future is changing."
Disney CEO Bob Iger has also said FX is itself a strong consumer brand that he plans to enhance, a proposition Landgraf finds comforting. But others have expressed uncertainty over how FX's graphic dramas will mesh with family-friendly Disney.
"Am I going to have to put Mickey Mouse in 'American Horror Story'?" said Murphy, the producer behind the anthology series, as well as "American Crime Story" and the early FX head-turner "Nip/Tuck," in a January New York Times interview. He said he was reassured by a phone call from Iger, but a month later announced a lucrative deal to leave 20th Century Fox Television for Netflix.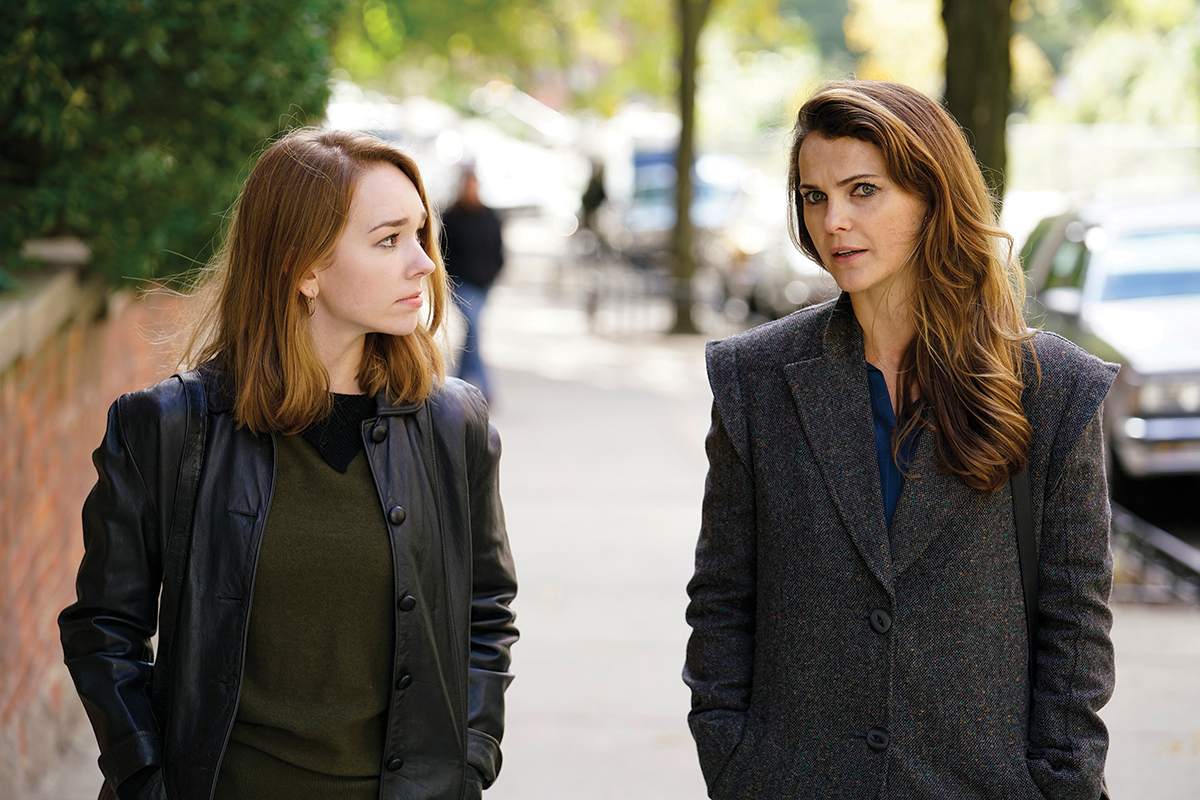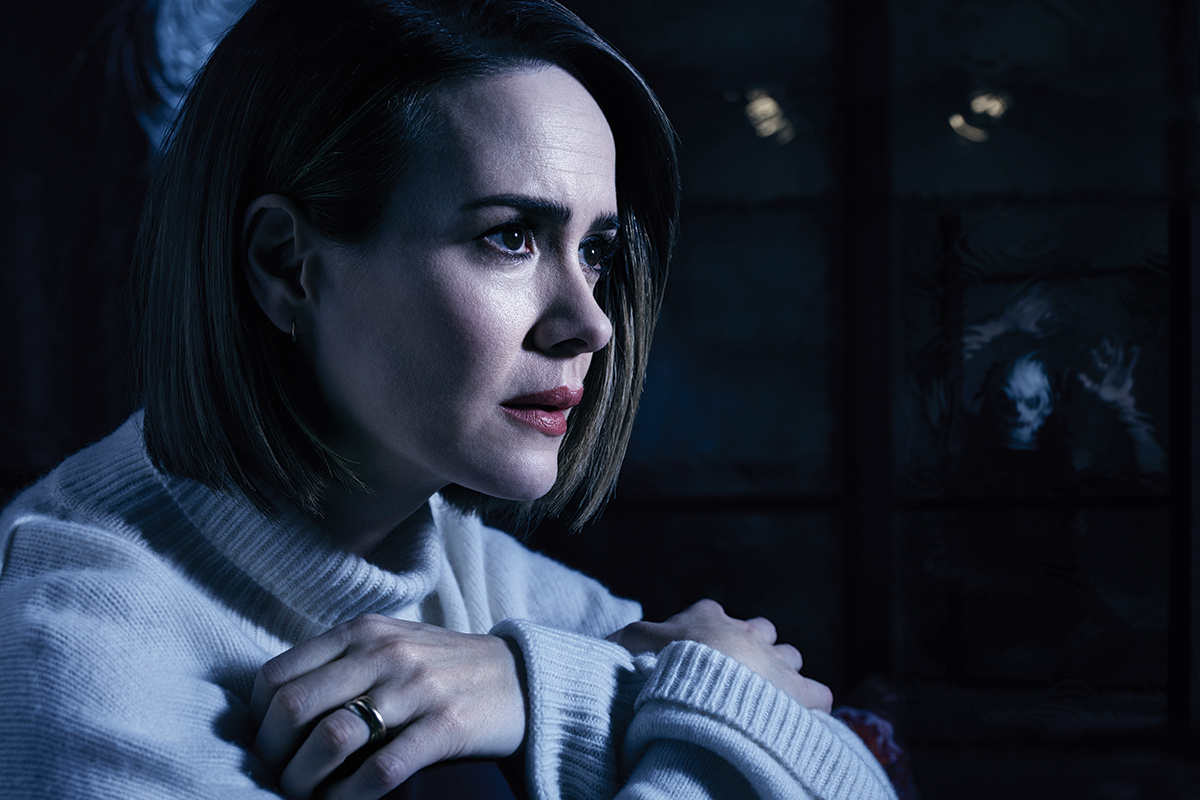 Landgraf is disappointed on a personal level to lose Murphy, whom he counts as a close friend (though they'll be working together in some capacity on the four shows Murphy still has on FX). But he says he's not alarmed by Netflix's pursuit of traditional TV creators, a campaign that earlier convinced "Grey's Anatomy" creator Shonda Rhimes to end a 15-year run with ABC. "We have never been in the business of signing talent that was developed in someone else's system," Landgraf says. "We're in the business of developing talent."
The creative freedom Landgraf has fostered may help FX compete with Netflix's stacks of cash. When Glover was out pitching "Atlanta," the wildly unpredictable hip-hop dramedy, he says Landgraf and his team were "far less scared than anyone else. ... They felt ambitious and honest." They were also open to giving Glover creative freedom. By the third episode, Landgraf said Glover could do whatever he wanted.
"He was in the driver's seat and gave us notes, but he gave us notes as a fan," says Glover, whose work on "Atlanta" last year made him the first black director to win an Emmy in the comedy category.
Hotlanta
Donald Glover on 'niche shit,' and the hard sell
Do you think cable TV can last?
We're never going back to the days when everyone watched shows at same time. Same thing with music. At one time, you only could hear music if a band came to your village. But there will always be a place for live TV. And FX is a place where I can make a quality product.
I don't feel like you should be trying to make niche shit. You become a slave to your audience. I want as many people as possible to see my stuff. Being niche breeds mediocrity. You're working just to make a small section of people happy.
What happened with the animated version of Marvel's "Deadpool" you were developing for FX?
The scripts I wrote I was very happy with and it felt like a hit show to me. We just weren't on the same page.
Any concerns about Disney acquiring FX?
I'm not worried about it. I believe if you buy a hammer, you don't try to screw a screw with it. People know what I am. People know what I do. If you're going to change the recipe, then I shouldn't be involved and that's OK.
Me and John [Landgraf, FX CEO] and the team he assembled have a similar philosophy. John's background is in anthropology. He understands humans and that stories are all we have at the end of the day. It's how we become better people. I don't know any other place I can go where the head of the network understands that. We're making these things, and as much as we're making them to sell 7Up, we're also making them because it changes who we are.
Are you involved with any of the brands on the show?
Sometimes, they'll come to us. Someone on the team will be like, "Nike wants to do this." Sometimes, I'll say, "Yeah, that makes perfect sense." Other times, I'll say, "That's horrible" or "It'll take away from our show." Either way, FX always supports us.
Sutter was also given latitude to make the show he wanted. "Sons of Anarchy" premiered in 2008, when the market was looking for procedurals. "There was a mandate that each episode be more stand-alone than serialized," Sutter says. "When I tried to apply that external to the process, I felt like someone had nailed my feet down." That stymied the first few episodes of "Sons," Sutter says—until Landgraf said, "Just do what you do."
Sutter, who was a writer on "The Shield," says, "Whenever I think about where else I want to work when it comes time to renegotiate a deal, I just have a sense that there is a creative environment at FX. ... They know who I am as an artist, trust who I am as an artist, and I just feel like I have a capacity to live in a creative way within that structure."
"Sons of Anarchy" went on to break ratings records for FX, becoming one of the most-watched shows on the network.
Truth and lies
Like its peers, however, FX is watching traditional audiences erode: Its prime-time live-plus-same-day viewers have fallen 15 percent this season, to 933,000 on average. Among 18-to-49-year-olds, FX is off 18 percent to 449,000.
Another breakout cable network, AMC, is down 15 percent in total viewers by comparison, to 1.1 million, and 30 percent in the core demo to 493,000.
Landgraf blames the struggles of TV advertising in part on companies like YouTube spewing "extremely deceptive and misleading information."
"When somebody says there's a Super Bowl every day on YouTube, that's just deceptive and inaccurate," he says.
But TV's inertia is also at fault.
Landgraf is the first to admit the cable TV business isn't as "frothy" as it was a decade ago. This has only been exacerbated by TV networks selling content to Netflix, he says, essentially "supporting your own erosion." (He has said that while he would rather not license any FX shows to streaming platforms, he has had to because FX couldn't cash in on streaming them without a Netflix or Amazon.)
Landgraf doesn't believe there will be a world without the familiar form of commercial TV, at least not in the foreseeable future. Even if there's a drastic reduction in pay-TV households, he says, some significant amount of people will still want cable and satellite for linear viewing.
Still, it's hard to ignore the warnings. Basic cable saw commercial ratings in the three days after a show airs, an industry standard known as C3, fall 10 percent in the fourth quarter of last year compared with the period a year earlier, as more people watch content on their own time, and on platforms and devices that are not easily measured. Increasingly, they're watching in places that don't carry ads at all.
At the same time, fewer households are paying for TV. Top-tier cable networks, including FX, peaked at 100 million households. Now FX is in 90 million.
Landgraf is frustrated by the advertising marketplace, where, he says, marketers are spending twice the money on digital that they should, "and therefore, they're spending way, way, way less on TV."
What digital players have, of course, is reams of data and better ability to target specific consumers.
To combat these trends, FX and other networks are looking for ways to revamp the TV ad model.
FX's splashiest effort on that front will come next year with "The Weekly," a TV version of the New York Times podcast "The Daily." The half-hour documentary will run with three, one-minute ad breaks, says David Levy, executive VP of nonlinear revenue at FX parent Fox Networks Group. That's 65 percent less ad time than the norm. It's also expanding sponsored breaks to traditional viewing, letting advertisers buy an entire ad pod. So a brand could own the first break in "Atlanta," for example, across all platforms.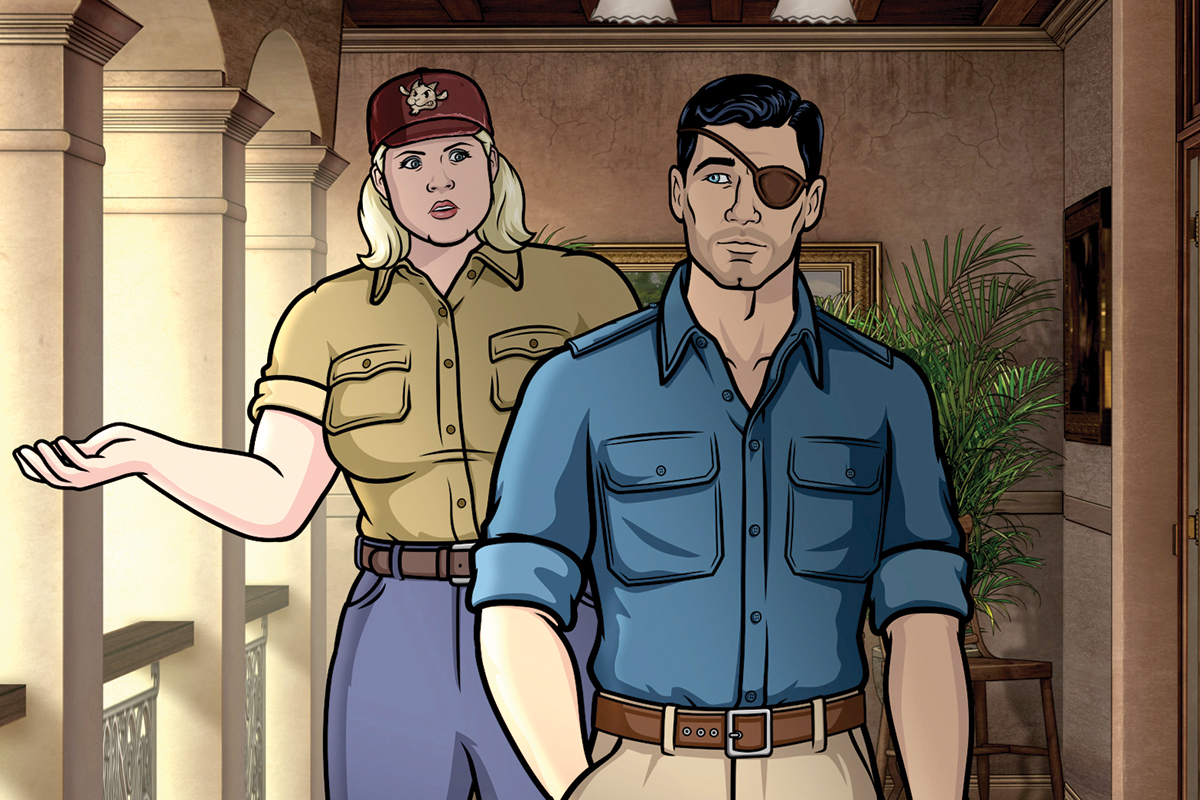 Last year, FX reduced ads on its on-demand and digital platforms to two minutes per hour from 10.
But the economics are tough to swallow. In order to maintain ad revenue while cutting ad time, networks have to raise prices on the inventory. Marketers are far from convinced that they should necessarily pay more to be in a program with less ad clutter.
If there's one place where this type of experimentation makes sense, it's FX, which buyers consider "prestige."
"The network is edgy and smart and has really good programming," says Dani Benowitz, executive VP of strategic investment at Magna. "And once they merge with Disney, I think Disney will have a really well-rounded portfolio."
Landgraf is encouraged by the rise in internet-delivered TV packages like Sling TV and DirecTV Now, which offer consumers slimmed-down bundles at cheaper prices than traditional pay TV. And he points to FX's delayed viewership as another signal that people still watch TV, just in different ways. A third of the "Atlanta" audience, for example, comes via VOD or streaming, according to the network.
#MeToo
Last November, FX cut ties with Louis C.K., another longtime prominent creator, after he confirmed five women's allegations of sexual misconduct. While his eponymous show, "Louie," had been on a long hiatus, he contributed to FX's critical success and was producing four other series for it: "Better Things," "Baskets," "One Mississippi" and "The Cops."
"The #MeToo movement is a double-edge sword," Landgraf says. "It's a good thing truths are getting out and bad actors are being confronted and people are able to tell their stories that they weren't able to get out. And there's some challenging aspects too. I would say I'm glad to see people getting some justice."
Landgraf says FX has been diversifying the pool of directors and writers it works with since before the #MeToo movement began. In the 2014-15 TV season, white men directed 88 percent of episodes on the network, according to the company. In 2016, Landgraf wrote to showrunners and admitted the network's failure to diversify its talent behind the camera and asked for their help. In the 2016-17 season, white men directed 44 percent of all episodes on FX, the company says.
"John is a numbers guy at heart," says Brad Simpson, who is a producer on FX's "American Crime Story" with Nina Jacobson. "He loves an Excel document. He can rattle off numbers like an economist. He did a data-driven approach, and didn't like what the data showed him."
"As a woman, I feel incredibly heard," Jacobson says. "John is committed to changing the complexion of our industry."
Still, there's a long history at play. "If you look at any corporate boardroom environment at a studio or a network behind the scenes, you are going to see more white males than any other," Jacobson says. "So we all still have a lot of work to do."
Standing apart
Landgraf says he doesn't expect everyone to love FX's shows. "But what I would like people to feel is there's nothing in our brand that isn't good."
It's more important to create shows that aren't copycats, he says. He points, in fact, to ABC's "Roseanne," which debuted in March to 18 million viewers (not counting delayed viewing), as a show that offers audiences something people can't get elsewhere. "And that," he says, "turned out to be something many of them really wanted."
Web production by Chen Wu/Ad Age.