Craigslist : 1995 Pontiac Grand Am GT
Driving it is better than your last four romantic encounters.
Published On
Apr 26, 2012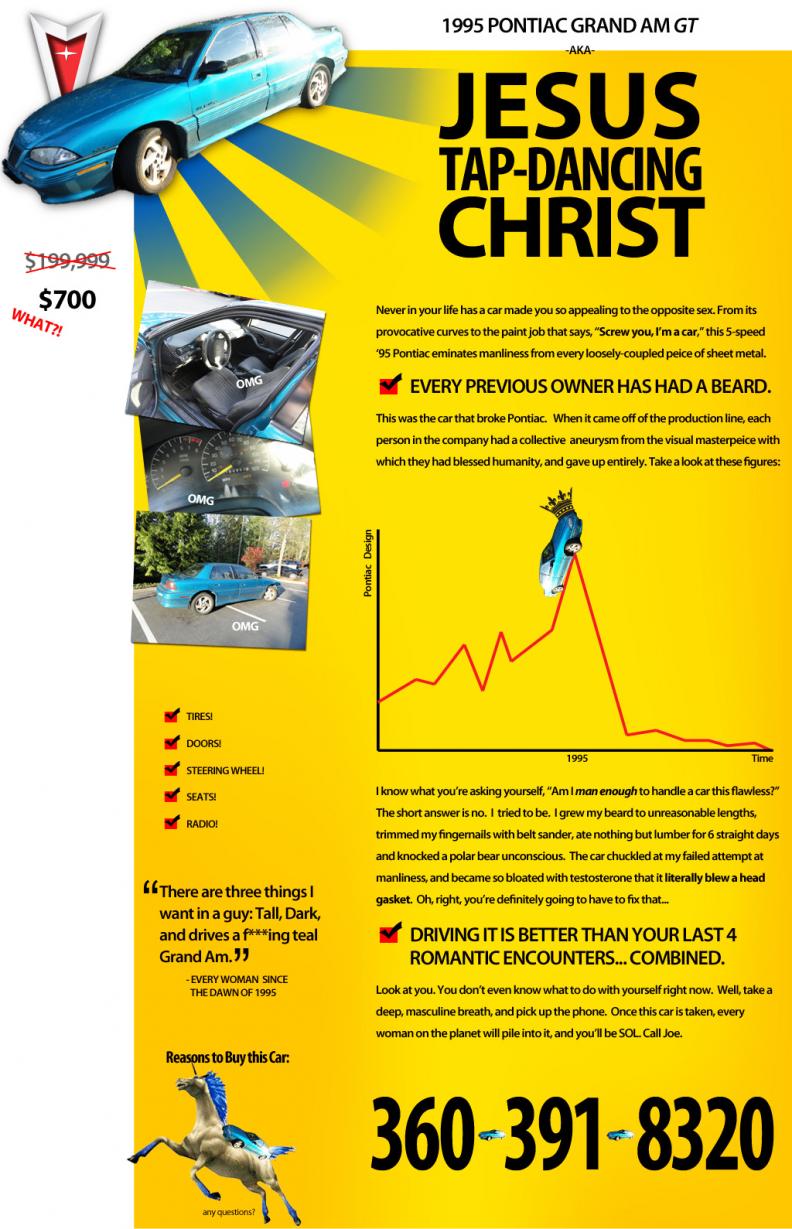 Editor's Pick
Good old Craigslist. The one place you can find a leg to replace the broken one on your dining table, some couch cushions for a buck each, and plenty of entertainment. Like this amazing Craigslist ad looking to sell a 1995 Pontiac Grand Am GT, or as the seller calls it: Jesus Tap-Dancing Christ... the car that will make you attractive to every woman.
The seller, a Joe Strachila (who has nothing to do with advertising, he said) had put up a more staid, everyday ad. His friend Kyle Miller -- no word yet on what he does -- made thisbrilliant one for him instead. At press time, this car is still up for sale -- but only if you're "man enough" to handle a car this flawless.
Credits
Date

Apr 26, 2012
Brand:
Client:
Need a credit fix? Contact the Creativity Editors