Drink Like His Lordship With Downton Abbey Wine
The Latest Addition to the Show's Merchandising from Wines That Rock
Published On
Oct 24, 2013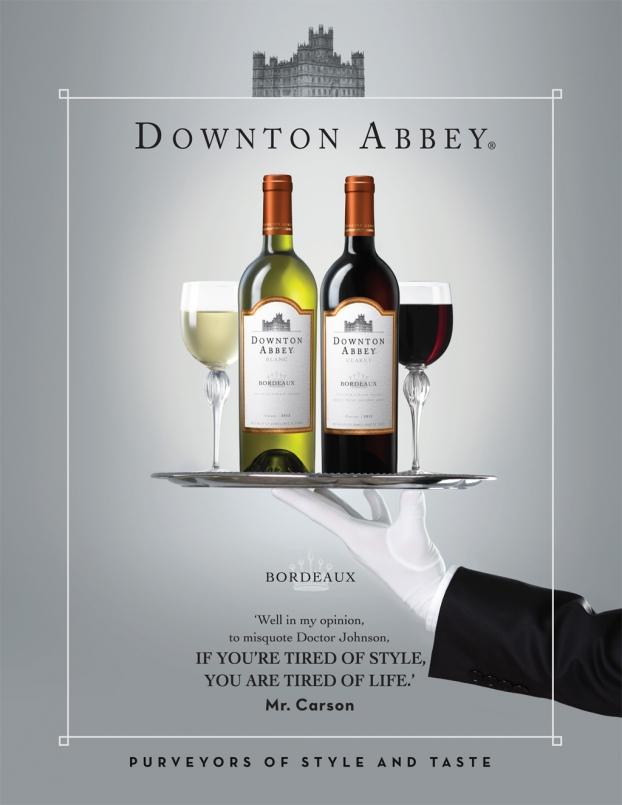 Editor's Pick
Those who enjoy Downton Abbey drinking games (taking a sip whenever Maggie Smith's Duchess makes a witty remark, or the Earl of Grantham makes a foolish family decision) can now play them with Downton Abbey Wine, inspired by the Emmy-award winning British series.
The Downton Abbey Wine Collection was launched this week by U.S. wine merchant Wines That Rock (which has previously launched wines for the likes of Pink Floyd), together with winemakers Dulong Grands Vins de Bordeaux. It's officially licensed from the series through Knockout Licensing. Downton Abbey Blanc, described as "a light and crisp white blend," and Downton Abbey Claret, a "medium-bodied red with bright fruit and a silky finish," are priced at $14.99 per 750-ml bottle, which we're guessing might be a little more affordable than the wines served at Lord Grantham's table. Apart from an image of the Abbey, there's little to connect the wines withe the series, but at least there's a quote from butler Carson on the poster: "If you're tired of style, you are tired of life." And it'll be perfect for those Downton-themed dinner parties.
The wine is just the latest in the show's product tie-ins, which include a cookbook, cruises and facials.
Credits
Date

Oct 24, 2013
Brand:
Client:
Need a credit fix? Contact the Creativity Editors