Scrabble and Crossword Fans May Love This Totally Pointless Game
Stinkdigital Created Hands.WTF, Sure to Be a Timesuck
Published On
Feb 10, 2016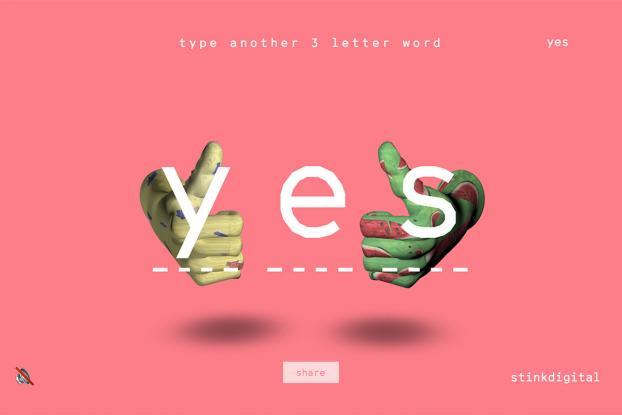 Editor's Pick
Scrabble or crossword lovers -- or perhaps anyone with way too much time on their hands -- are likely to love Hands.wtf, a new game from Stinkdigital, the company behind more sophisticated digital ideas such as Honda's "The Other Side" and Lionsgate's Mad Men retrospective.
The game play is simple: type in a three-letter word and the pair of hands that appear on screen may -- or may not -- do something fun to illustrate that word. There's no strategy involved, and you just have to keep typing until you happen to land on one of the words Stinkdigital decided to create something around.
To start, here are a few: cat, dog, WTF, ass and god. There are about 30 more (with new ones coming) so get guessing.
Credits
Date

Feb 10, 2016
Brand:
Client:
Agency:
Need a credit fix? Contact the Creativity Editors