Miranda July : It Chooses You
From a book comes a store.
Published On
Nov 15, 2011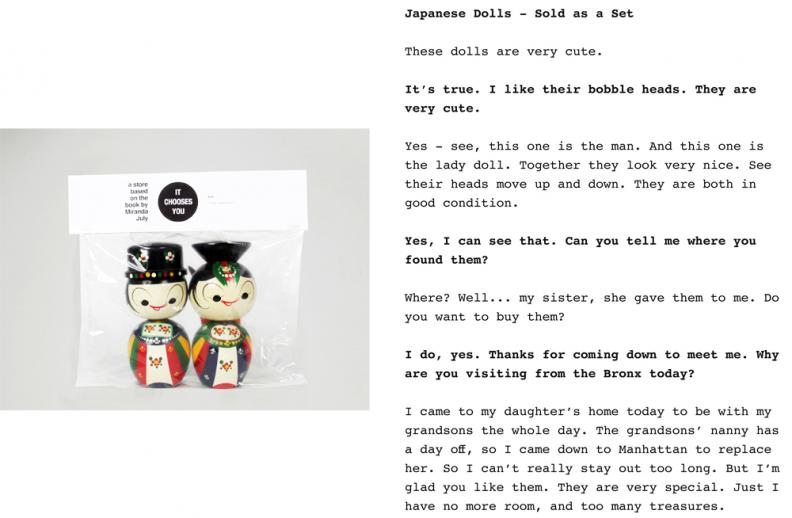 Editor's Pick
Design studio Partners & Spade has created a store based on It Chooses You, a new book by artist Miranda July which follows her quest to discover more about objects described in Pennysaver classifieds in LA.
Now July and her team have scoured the New York classifieds, buying up once-meaningful objects and interviewing the sellers. The items, ranging from a match book collection to a drum set, will be resold for the original asking price (plus tax) at July's resale shop within Partners & Spade on Great Jones Street, New York. Specially-designed packaging aims to offer insights into the lives behind the hundreds of unique objects, and the local sellers will be in attendance at the opening reception on November 17, as well as July herself, signing copies of the book.
Credits
Date

Nov 15, 2011
Brand:
Client:
Agency:
Need a credit fix? Contact the Creativity Editors