Anarchy in the U.K. as Virgin Money Debuts Sex Pistols Credit Cards
'Never Mind the Bollocks' Artwork Features in Design
Published On
Jun 09, 2015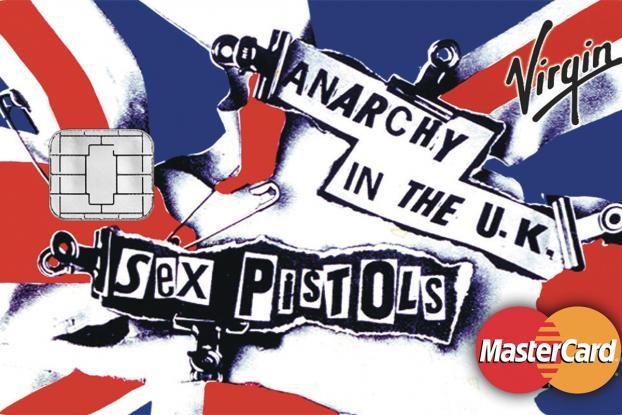 Editor's Pick
They might have shocked the establishment back in the '70s, but the Sex Pistols have become so respectable in the U.K. that they now feature on a credit card.
Virgin Money launched a range of Sex Pistols designs for its credit cards today, underlining the company's rebellious heritage (Virgin Records first signed the punk band in 1977). The cards, designed in-house by Virgin Money's studio, feature Sex Pistols artwork from albums such as "Never Mind the Bollocks, Here's the Sex Pistols" and single "Anarchy in the U.K." All customer personalization has been moved to the back of the card to preserve "the integrity of the Sex Pistols artwork," according to Virgin.
Virgin Group founder Richard Branson said in a statement:"The Sex Pistols are an iconic band and an important part of Virgin's history. Virgin Money is a bank that can be proud of its past, and I love the fact that the team have chosen to celebrate it in this way. Even after nearly 40 years, the Sex Pistols' power to provoke is undimmed, and we are still being asked to censor the word bollocks in our advertising. Over the years many things have changed, but in this case some attitudes clearly do not."
Although the Sex Pistols were the original anti-consumerist band, more recently Johnny Rotten (aka John Lydon) has starred in a U.K. ad camapign for Country Life Butter. Who knows, however, what the late Sid Vicious would have thought.
Credits
Date

Jun 09, 2015
Brand:
Client:
Need a credit fix? Contact the Creativity Editors