Dwayne Johnson has reinvented himself several times over. One thing has remained constant: his rock, Dany Garcia
By Ann-Christine Diaz
Photography by Robert Ascroft
Published on September 25, 2017
It's a 77-and-sunny Sunday in Vancouver, and Dwayne Johnson, the mega-celebrity otherwise known as The Rock, is here to shoot "Skyscraper," an action thriller in which he plays a war-vet-turned-security professional framed for setting on fire a building he was meant to protect. This, his 32nd feature, is the latest project out of Seven Bucks Productions, the company he founded in 2012 with Dany Garcia, his business partner, manager and ex-wife.
It's a far cry from one memorable 1995 day in this same city when the Canadian Football League's Calgary Stampeders cut Johnson from the team. On his ride home afterward, he opened his wallet to find that he had $7 to his name.
From that sum, he and Garcia have grown one of the hottest global celebrity brands, along with an expanding stable of creative firms under the Seven Bucks banner, which last year added digital content company Seven Bucks Digital Studios. Now it's opening Seven Bucks Creative, an advertising agency.
Our meeting and photo shoot take place at a former machine shop on the waterfront downtown that has, over time, been transformed into everything from a 1920s Parisian nightclub for the TV show "Timeless" to the steamy bedrooms of "50 Shades of Grey."
When Johnson strides into the room—6-foot-5, 258 pounds and wearing an impeccably fitted suit—he seems smaller than his massive on-camera persona, even to this writer, who stands shy of five feet tall. Perhaps it's because he makes himself accessible to everyone in the room. He obliges the photographer with alternately serious and goofy shots, confers with Garcia and his social-media team, and steps in to give his take on a shot of his business partner.
He bends down to make sure he hears my name correctly.
"And what's your last name?"
"Diaz," I say.
"Ann Diaz," he repeats, locking eyes with me and still holding my hand.
Part of what defines Johnson's brand is this A-lister-next-door intimacy he has with his audience—his ability to make himself seem just a text message, tweet or emoji away.
It's what you'll find in every photo, message and video he sends to his 166 million followers across Instagram, Facebook, Twitter and YouTube. Within the past month, he has taken the time to meet a 10-year-old Michigan boy who saved his little brother from drowning using CPR techniques he saw in Johnson's film "San Andreas." He also revealed on Instagram that he's not above peeing in a water bottle to stay in the zone at the gym.
"At my heart, I'm a gut and instincts guy," he explains. "So much of what happens socially is in the moment."
It's this instinctual of-the-people approach that drives not just his interaction with fans, but also the expansion of Seven Bucks, from making films and TV to digital content and now, advertising.
That's right. The Rock is opening an ad agency.
"We're taking our tools and point of view, our relationship with the audience, our creative skills, to help clients translate what they have and connect to their audience," says Garcia. And this will be the case whether or not Johnson appears on camera.
By the end of 2016, Johnson was the reigning king of pop culture, having been dubbed both Hollywood's highest-paid actor, with earnings of $64.5 million (a distinction he ceded to Mark Wahlberg this year), and People's Sexiest Man Alive. He speaks to dudes, dads, women, kids. He can deliver badass, as in the "Fast and Furious" franchise and his own HBO show "Ballers," or funny ("Central Intelligence") or even family-friendly ("Moana").
This year, "Baywatch" bombed with critics and U.S. moviegoers, but went on to rake in $178 million worldwide, and "Fate of the Furious" became only the sixth film in history to earn more than $1 billion globally. Later this year, we'll see him in "Jumanji: Welcome to the Jungle"; spring will bring "Rampage," based on the classic '80s video game.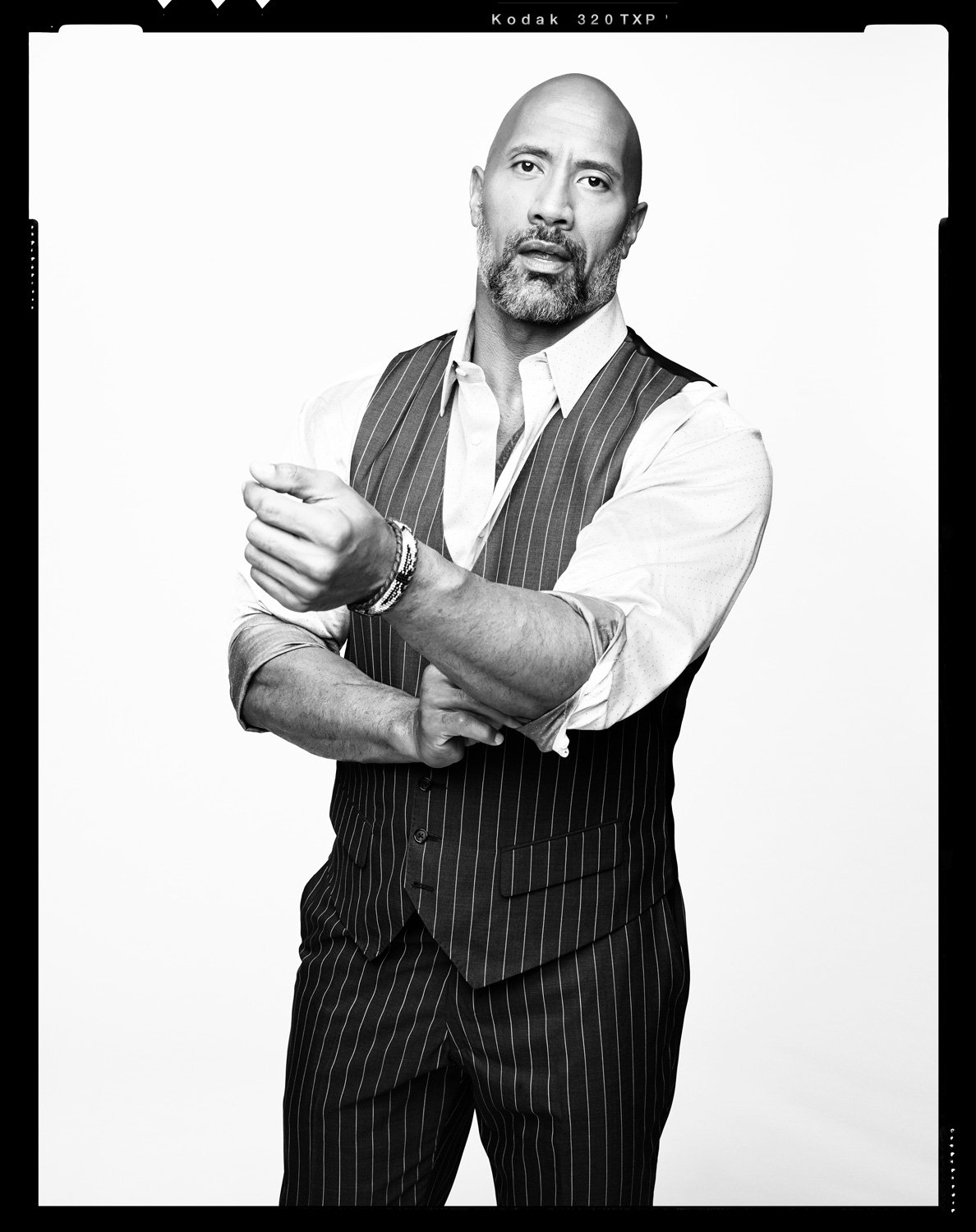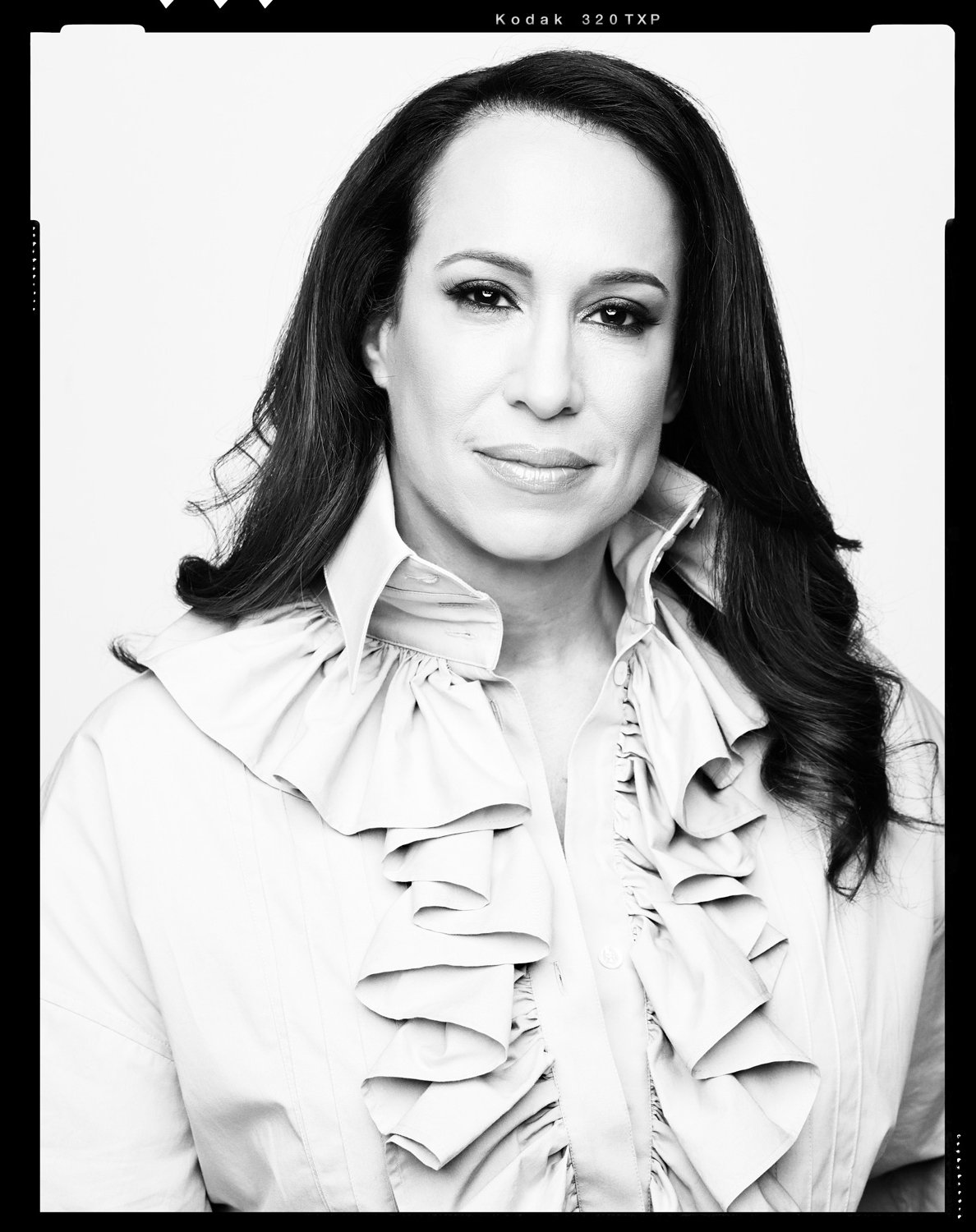 And then there are the brand partnerships: Project Rock, the co-branded Under Armour lifestyle line he developed with Droga5 and WME; his work for Ford as the brand's "Ambassador of Service"; and his recent campaign for Apple, which parodied his polymathy in an ad that depicted him (with the help of Siri) touching up the Sistine Chapel, presenting his fashion line in Tokyo and creating a culinary masterpiece with a celebrity chef—all while filming his latest action flick.
None of this was built on Johnson's looks and charm alone. The Dwayne Johnson brand and Seven Bucks are the products of business acumen and a generous helping of risk-taking.
"The men in my life all had a deep-down belief that you can change your destiny and your path with the amount of hard work you put in."
Johnson's "core" has always been "these two hands that I have," he says. Born in Hayward, California, in 1972 to a Samoan mother and black Canadian father, his family went through tough times, living paycheck to paycheck and even being evicted as they lived in different parts of the world.
"The men in my life all had a deep-down belief that you can change your destiny and your path with the amount of hard work you put in," he says. "I had my first game in this town, and a couple days later I got cut and told, 'You're not good enough.' But the willingness to put in the work was still there."
Along with those "two hands," there's Garcia, the business brains behind Seven Bucks, and her talent management and holding company, The Garcia Companies, through which she manages the recently signed "Man of Steel" star, Henry Cavill, among others—all while making time to train and compete as a professional bodybuilder.
Johnson and Garcia met as "kids" at the University of Miami. She was 21, and he was 18. Both were athletes—Garcia rowed crew while Johnson, the first in his family to attend college, studied on a football scholarship. "When I first saw him, I went, 'Wow, he is something,'" says Garcia. "I knew inside of him was something special.'"
She's been the co-architect in every step of the Dwayne Johnson brand evolution, despite the hurdles. The pair were married for a decade, then divorced, and remained business partners throughout.
"What Dany brought was instilling the confidence," Johnson reflects. "Oftentimes, when we look inward, we look with a filter. There are insecurities, all this crazy shit we deal with, so a lot of times it's easier for other people to assess and say, 'No, this is really good.' Her astute business background and acumen helped tremendously, too."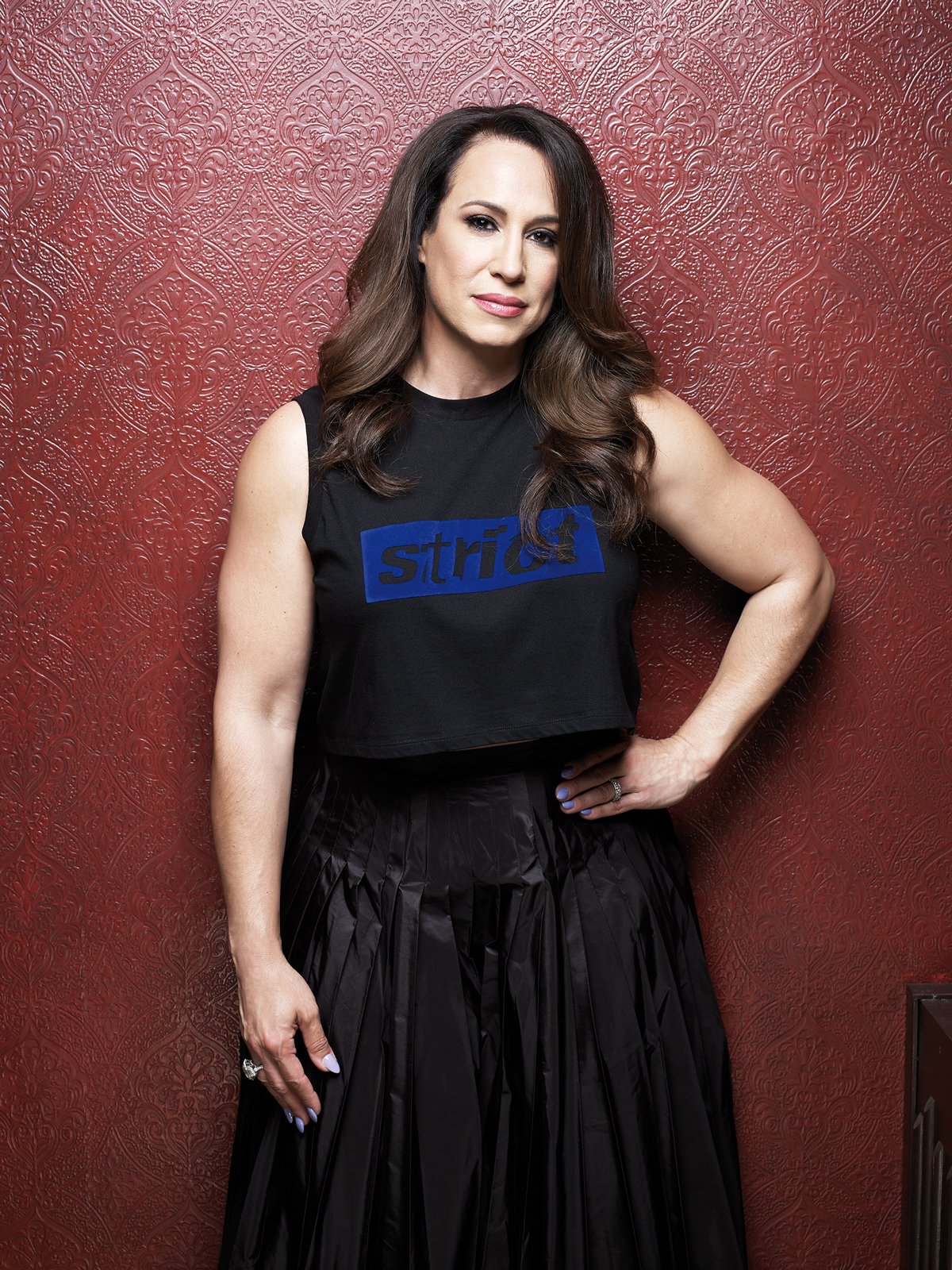 It didn't hurt that by the time she met Johnson, Garcia was already an entrepreneur-in-the-making. The daughter of Cuban immigrants, she began honing her business skills as a child in her native New Jersey. When she was 12, she "ran a barn," she says, doing everything, including cleaning stalls, hauling manure and even driving a tractor (which, she laughs, might have brushed up against child-labor laws). That was all so she could keep the horse, Bucky Dent, that her parents, not well off, managed to buy for a couple hundred bucks. During high school, at the age of 15, she sold men's suits in her hometown, and when she met Johnson, she was a business student, working for the dean of the business school.
"My father had to leave high school to get here from Cuba and worked at an auto body shop since he was 16," she says. "In my head, I was always like, 'If I could be a millionaire, I could just take care of my family.' But as I got older, I realized I just love building business and enterprise."
After college, Garcia went to work at Merrill Lynch, ultimately rising to VP, while Johnson pursued his football career. When that didn't pan out, he made that fateful turn toward wrestling.
"We had a lane that no one else traveled, and we just started making it larger and larger," says Garcia. "He didn't become Tom Cruise. He's not Will Smith."
Both Johnson's father and maternal grandfather had been wrestling pros. Still, he started at the bottom, with stints making just $40 at flea market matches and then maybe a few bucks more, selling Polaroids of himself afterward. He eventually worked his way up to join World Wrestling Entertainment (then called the World Wrestling Federation), where he carved out the persona of "The Rock," the lovable villain with that wiggly eyebrow.
In wrestling, he laid the groundwork for his everyman popularity. "Wrestling was exploding, the WWF just went public, and people were asking, what's this company that's pulling 'Monday Night Football' ratings away?" he says. "It was perfect timing to ride the crest of a wave." In 2000 he did his first of what's now five "Saturday Night Live" appearances, and then Hollywood came knocking.
That led to Johnson's first film, an appearance in "The Mummy Returns" (albeit mostly in CGI), followed by "The Scorpion King," "Walking Tall," and "The Rundown."
With these successes, Johnson decided to put his focus on movies—and in the process learned a lot about the perils of rebranding.
"If I'm going to have a career in film with longevity and diversity, I'm going to have to commit," he says. That meant heeding the advice of his managers at the time, who, he recalls, told him: "You can't be as big as you are, we're going to switch your name to Dwayne Johnson, no more eyebrow, no more wrestling references." So he tried to slim down his muscular frame to fit the current leading man mold (think Clooney, Cruise, Smith) and said goodbye to wrestling.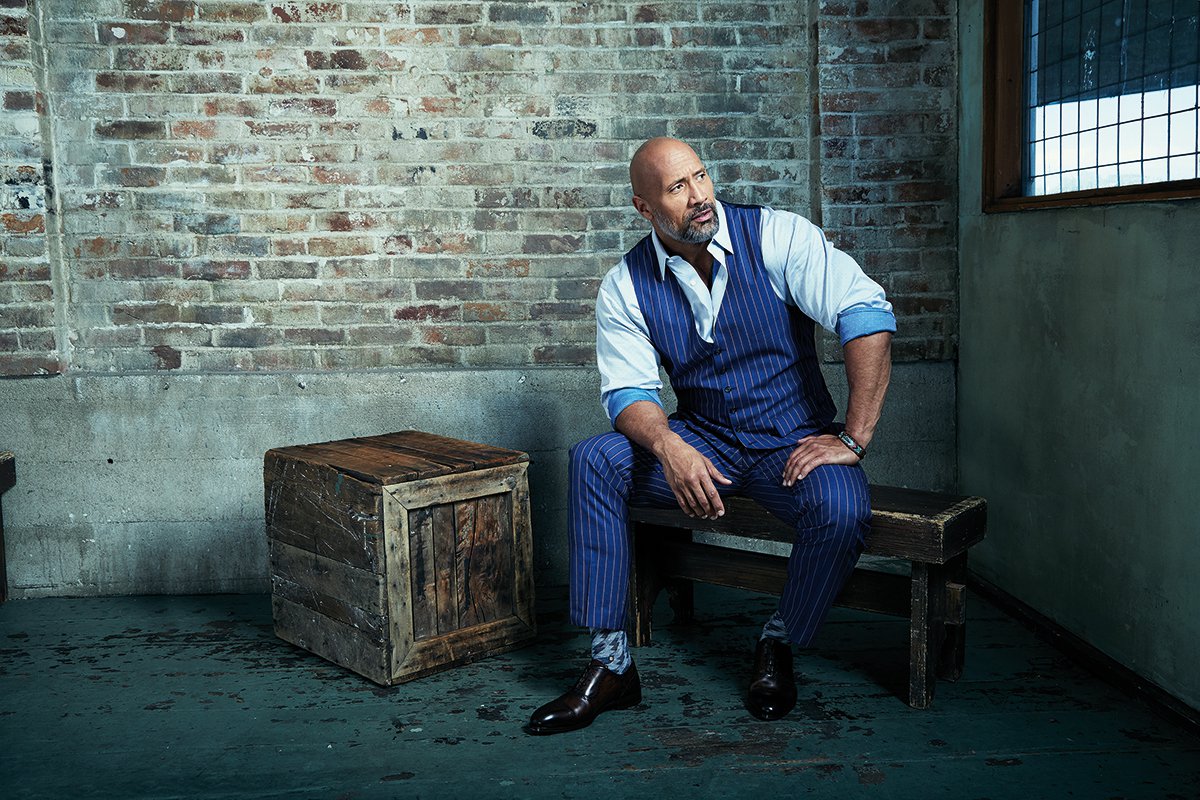 "You buy into it because you think this is all proven on the biggest stars in the world, moving the bottom line for the studios. But with every photo shoot, every junket and every movie around that time, it started to feel more sour and rotten," he says. "I just wasn't myself. Something just felt off."
That sourness was a signal for Johnson and Garcia to make a change. She became his official manager, and they switched agents from the Creative Artists Agency to William Morris Endeavor. The goal was to give Johnson room to be himself, and Garcia the freedom to build an enterprise around him.
"I love to entertain, on a multitude of levels," says Johnson. "I feel that deep in my bones, whether it's at a grassroots level, in the WWE, on a TV show, or in singing a song, there's always going to be that element. I just gotta entertain."
Garcia just had to build. She had wanted to create a business around Johnson—one inspired by what she saw in professional wrestling.
"They have such an incredible business model around the talent—different verticals, merchandise, etc. I started to wonder, 'What would a model look like if all this infrastructure was placed around an individual?'"
"I love to entertain, on a multitude of levels. I feel that deep in my bones."
Their new agency gave them the chance—and support—to test that out. "We sat with [WME Co-CEO] Ari Emanuel and presented what we needed: marketing, finance, business development, and they gave that to me," says Garcia.
"They came over with huge ideas, none of them had been tapped into," recalls Brad Slater, a WME partner and co-head of motion picture talent. "They wanted to do a little bit of everything, but never had been presented the opportunity to do the creative things they wanted to do."
The move to WME also made safe a return to the WWE, which Garcia and Johnson say was a pivotal moment in his career. "It grass-rooted me again," says Johnson. It solidified "the anchoring ideology of always remaining connected to the people. It was so interesting that the idea of me going back to wrestling, at another company, was a step backward."
"Strategically, it was one of our most important moves," adds Garcia. "Now, we had a lane that no one else traveled and we just started making it larger and larger, but staying in this very grounded, rooted space. He didn't become Tom Cruise, he's not Will Smith. He lives and breathes with the people. That connectivity is a platform of all our companies."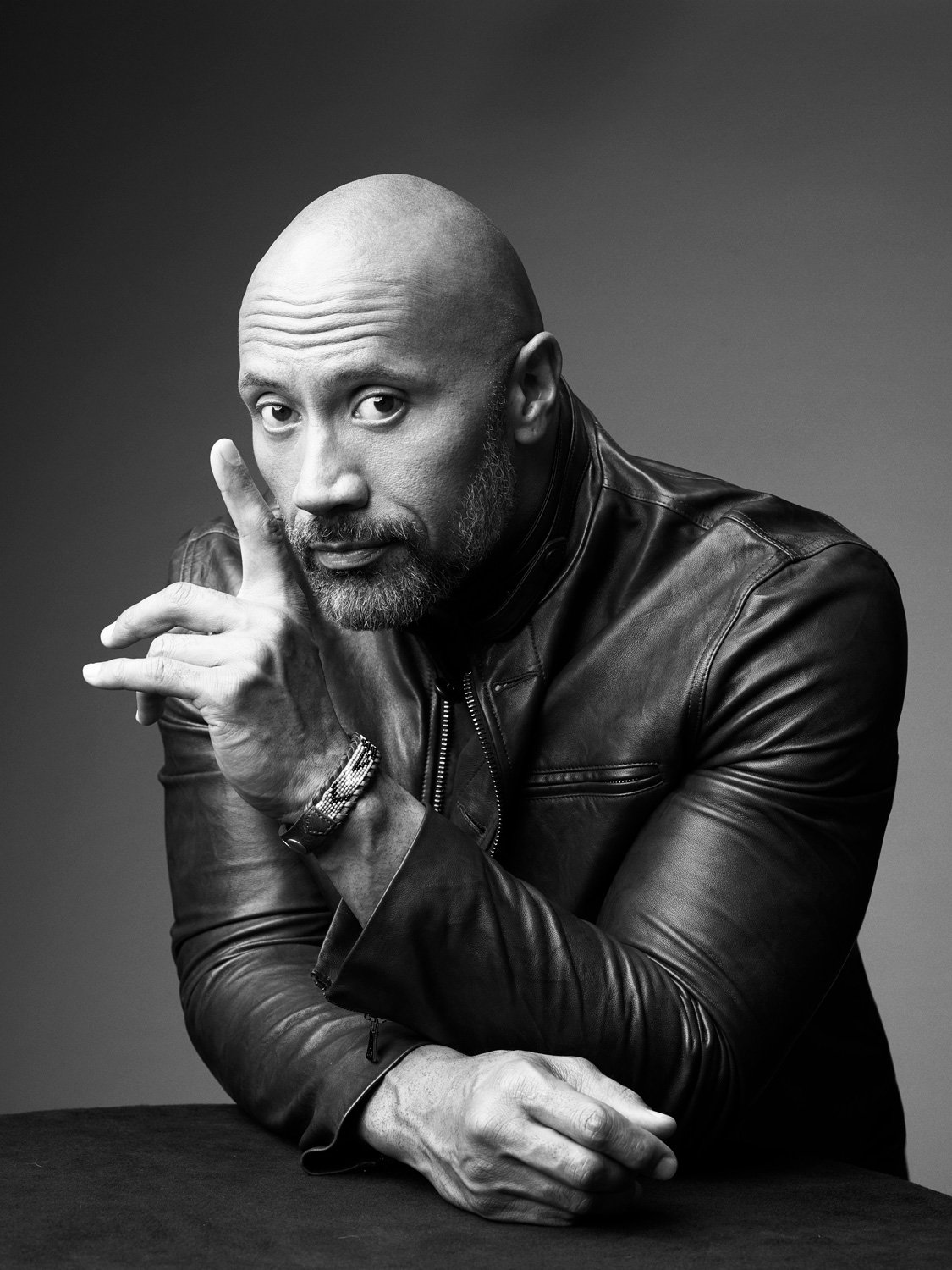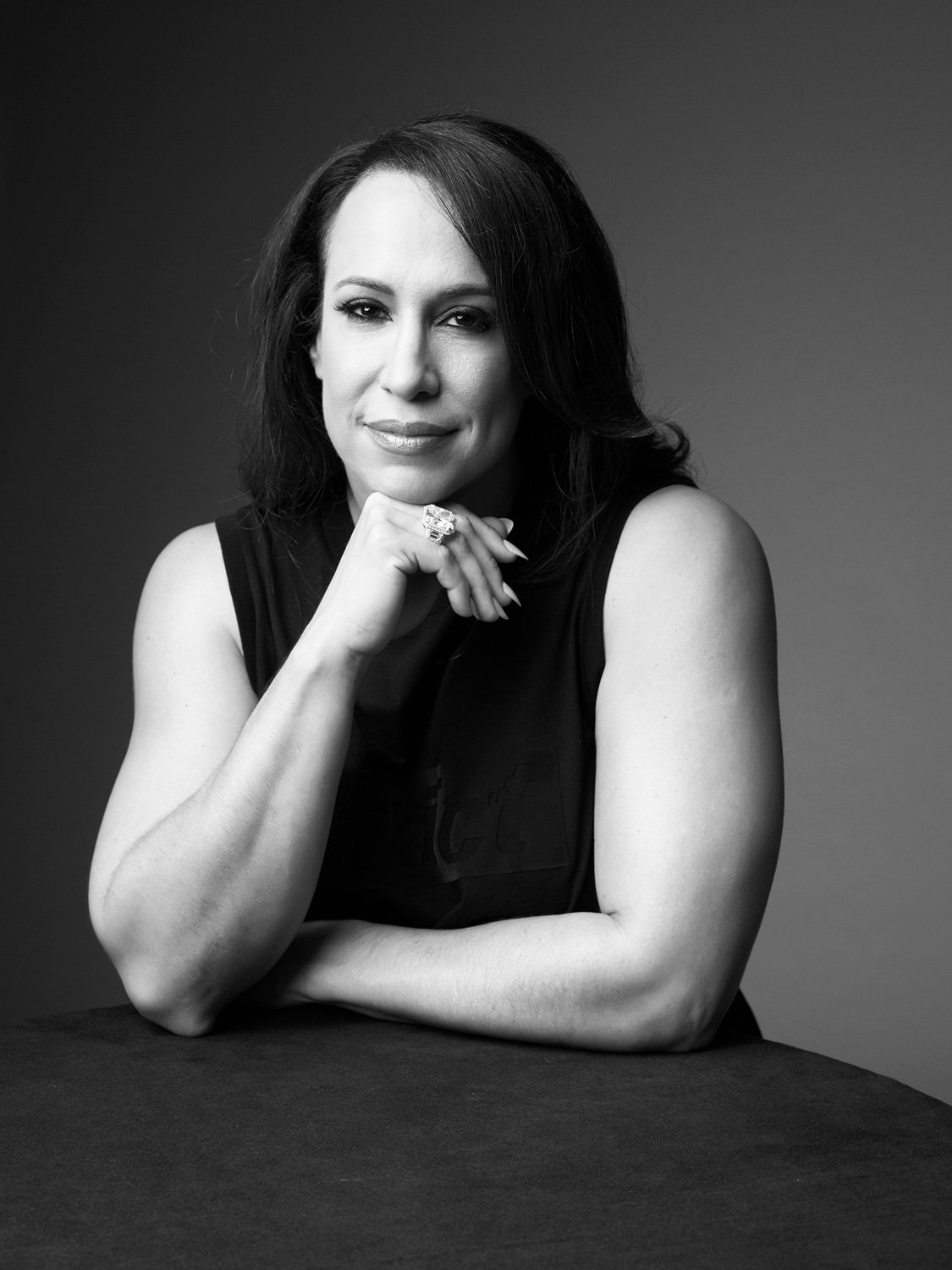 In creating Seven Bucks, Garcia explains, "It was a natural space for us to put this positioning of 'audience first'"—whether that's by entertaining with films or TV shows, via Seven Bucks Productions; digital content through Seven Bucks Digital Studios, whose productions so far have included "Millennials: The Musical" with Lin-Manuel Miranda; and now, connecting brands with consumers through the ad agency Seven Bucks Creative.
The creative company will be led by Chief Marketing Officer Chet Gulland, a former head of strategy at Droga5. The move was inspired by what Seven Bucks had been doing with its own productions, other films Johnson had been involved in and previous partnerships with marketers.
"When we were working on major projects, we were taking steps that producers don't usually take," says Garcia. "We had taken an approach to eventize and start the marketing process so early." With Gulland at the helm, SB Creative aims to provide structure and professionalism around that process.
"Dwayne and Dany's approach to storytelling is one where they are always living the moment and relaying his everyday activities as if you were right by his side," says Todd Montesano, Under Armour senior VP for strategic partnerships and entertainment. "This is an approach that has made its way into the walls of Under Armour and influenced our marketing as well. We can clearly credit them for that."
Advertising likely will not be the duo's last stop, though. Last year, the media went wild after the Washington Post's Alyssa Rosenberg penned an opinion piece suggesting that if Donald Trump could be president, well, Dwayne Johnson could too.
Johnson then took to social media and fessed to the likes of Vanity Fair and GQ that he wouldn't rule out a POTUS bid. Even today, he sticks to his guns, citing his loyalty to the people. "It's on the board, it has to be," he says. "When there's that many people saying, 'I want you to consider it,' then you consider it."
Garcia demurs. "I haven't really wrapped my head around it just yet," she says. "When the time comes, if that comes, I'll get ready."
Web production by Chen Wu. Makeup for Mr. Johnson and Ms. Garcia by Merc Arceneaux; Grooming for Mr. Johnson by Rachel Solow; Wardrobe for Mr. Johnson by Robert Mata; Styling for Ms. Garcia by David Royer; Hair for Ms. Garcia by Andrea Gangoso; Wardrobe assistant Grace Delahanty