rian Whipple runs the sixth-largest agency company in the world. But if you ask him about the practice of advertising, he sounds almost dismissive.
"We don't believe brands are built from advertising anymore," said Whipple, a former ad agency executive who is the senior managing director of Accenture Interactive. "They are built from an amalgamation of customer experiences, so that is what we are focused on."
But while ad agencies rarely bump into consultancies on big client pitches, the threat from Accenture Interactive, PwC Digital Services, IBM iX and Deloitte Digital is real. These consultancies are rising fast by gaining a foothold in marketing departments and wooing chief marketing officers with their vast array of strategic and data analytics solutions to big business problems that traditional advertising can no longer solve alone. And in some cases, they are layering on creative services and content marketing, putting them solidly on the same turf as traditional shops.
For the first time ever, four consultancies have cracked Ad Age's ranking of the 10 largest agency companies in the world. With combined revenue of $13.2 billion, the marketing services units of Accenture, PwC, IBM and Deloitte sit just below WPP, Omnicom, Publicis Groupe, Interpublic and Dentsu. Last year, only two consultancies—Accenture Interactive and IBM iX—made the top 10. IBM iX was the first to break into the top 10, in the 2014 report.
Revenue for the consultancies has surged through a mix of acquisitions, organic growth, building out new practices, geographic expansion and consolidation of marketing-related services previously handled elsewhere in these companies.
The growth means that executives at some of the world's most established agencies are looking over their shoulders. "I don't see my competition as WPP and Omnicom. I see my competition as the consultancies," said Leo Burnett North America CEO Andrew Swinand, who joined the Publicis Groupe agency earlier this year.
The race is on to discover "how do we as a creative entity better and faster integrate consumer insight and data, versus how quickly can the consultancies continue to acquire creative agencies to try to reposition their offering," he said.
Even if they are not always competing directly in pitches, the old-guard agency companies and the new wave of consultancies are bumping into each other as they exploit deep C-suite connections around the world. After all, they call on many of the same clients. As Accenture's 10-K stated: "We serve more than three-quarters of the Fortune Global 500 and 94 of the top 100." WPP's fourth-quarter earnings release said WPP "services 360 of the Fortune Global 500 [and] all 30 of the Dow Jones 30."
The opening for consultancies is huge: A recent Forrester survey found 73% of marketers are open to using consultancies for digital marketing work, including 14% who said they were "very open." Agencies are fighting back by bolstering their strategic consulting and data integration offerings in an attempt to offer one-stop solutions. Leo Burnett's response is a new offering called The Core, which brings together the agency's data, analytics, research, CRM and search technology capabilities with the goal of creating more personalized content for clients.
The good news for agencies is that Forrester also found that 76% of marketers see budgets for content marketing increasing. Creating and delivering campaigns "still remains the domain of lead agencies," Forrester stated.
"The big consultancies are underestimating the value of creativity [and] the agencies are under- exploiting the value of business analytics," said Ivan Pollard, senior VP-strategic marketing at Coca-Cola Co. "Someone's going to crack that soon because data plus creativity is the future."
THE BIG FOUR IN Worldwide Revenue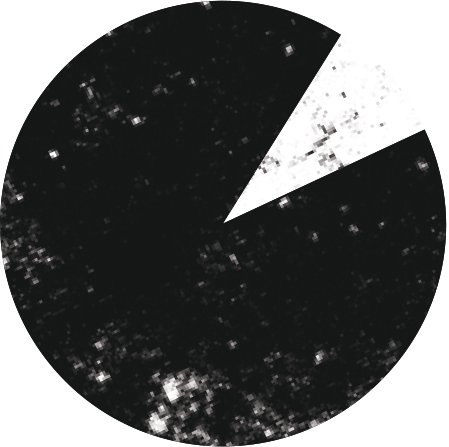 Accenture
$32.9B
Accenture Interactive
$4.4B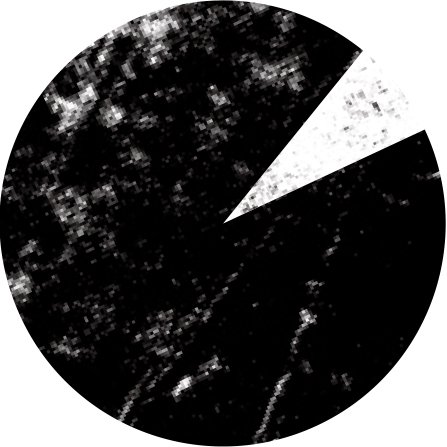 PWC
$33.6B
PWC Digital Services
$3.3B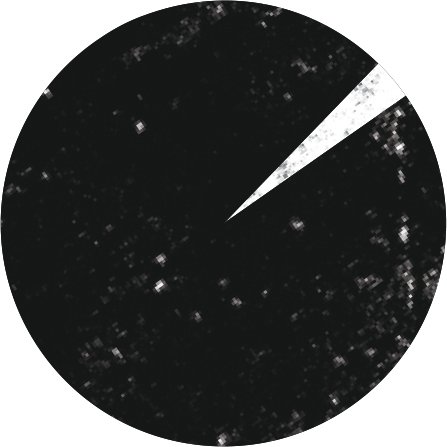 IBM Corp.
$79.9B
IBM IX
$3.0B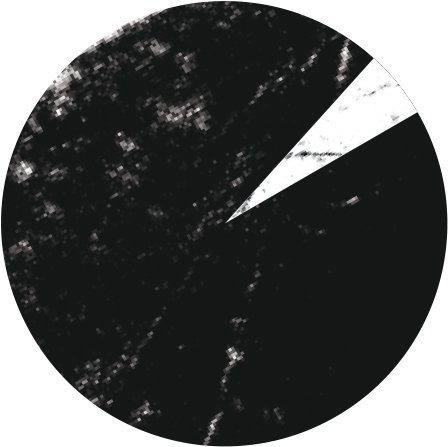 Deloitte
$36.8B
Deloitte Digital
$2.6B
SOURCE: Ad Age Datacenter analysis of 2016 worldwide revenue.
ACCENTURE: Net revenue for fiscal year ended August 2016.
DELOITTE: Deloitte Digital revenue for calendar 2016; Deloitte revenue for fiscal year ended May 2016.
IBM CORP.: IBM iX revenue estimated by Ad Age Datacenter for calendar 2016; IBM Corp. stated revenue for calendar 2016.
PWC: PwC Digital Services revenue for calendar 2016; PwC net revenue for fiscal year ended June 2016.
The rise of consultancies is a reflection of how much marketing is changing. With the advent of ad blocking and skipping and the decline of TV ratings, brands must look way beyond TV ads and paid digital spots to reach consumers. Another wake-up call looms as digital powers including Google consider adding a blocking feature to browsers to shut out ads deemed bad experiences for users. Meanwhile, startups like Uber and Airbnb have built brands by disrupting traditional business models with easy-to-use consumer interfaces—not with big ad budgets.
While these developments pose a threat to the ads that traditional agencies create, consultancies view them as an opportunity.
Accenture formed Accenture Interactive in 2009 after CMOs "became more responsible for business goals, not just brand goals," said Whipple, who has run the division since early 2010, when he left a job as chief operating officer of Interpublic's Hill Holliday. Accenture wants to take on "big, complicated, global, technical business problems," he said. And "once marketing entered that realm, Accenture essentially looked at that and said, 'We can dominate in that space and we can be quite strong.' "
"Historically, brands have been built by pushed messages" with ads that gave "suggestions about how you should feel, or emote or think about a product or service," he added. But "we don't believe that is true at all anymore." Instead, Accenture's philosophy is that brands are built through "hundreds of customer interactions," ranging from e-commerce experiences to how people are treated in physical stores, he said.
IBM iX, whose clients include General Motors, Citi, Visa and Barclays, has a similar point of view. "The new branding is this idea of building experiences for customers that allow them to experience you in ways that are much more honest and truthful and engaging than just standing on Mount Olympus shouting what it is that you want somebody to believe about your brand," said Robert Schwartz, global leader for strategy and design at IBM iX and a former global managing director at WPP.
Last year, IBM iX and General Motors struck a partnership that combines IBM Watson's cognitive abilities with GM's OnStar service to deliver personalized brand messages to drivers. The program, called OnStar Go, aims to deliver location-based information covering fuel, hospitality, entertainment, restaurants and other topics. ExxonMobil, Glympse, iHeartRadio, MasterCard and Parkopedia were the first brands to join the program.
In many instances, consultancies are operating in the shadows. Their work often occurs behind the scenes and as a part of large client engagements that are often proprietary, so they don't draw the attention of, say, a big TV campaign. And unlike traditional shops, consultancies rarely publicize big client wins. But they are gaining work by relying on existing relationships in the C-suite.
"One of the things that the consultancies have going for them is that they are not going through the traditional marketing channels. They are either going top-down through CEOs, or they are even going through the board," said Sarah Hofstetter, CEO of Dentsu-owned digital marketing agency 360i, which has competed with consultancies for work. "So that is a very different way in." Once inside, consultancies position themselves as cost savers via big reorganization projects, while ad agencies are perceived as cost drivers, she said. "Of course, they charge a lot more than the agencies do, but it's all about the perspective," she added.
Also, "consultant work is much less prone to being scrutinized by procurement," said Barry Wacksman, global chief strategy officer of R/GA. The Interpublic agency has successfully played on the consultancies' field with its business transformation practice, which consults with Fortune 500 companies such as Walmart and Campbell Soup Co. on innovation strategy. "Our mentality is much more about playing offense than defense," said Saneel Radia, senior VP-global head of R/GA's consulting practice.
they are either
going top-down through ceos,
or they are even going
through the board.
--Sarah Hofstetter, 360i
Joanne Davis, principal at agency search firm Joanne Davis Consulting, said she rarely encounters consultancies in traditional pitches. But as they climb on agencies' turf, she has gotten some feelers of late, she said. The thinking of consultants, she suggested, is "we want to be regarded as having a bona fide quality agency, and if we have to participate in a beauty contest, we want the [search] consultants who have leading market shares to know about us."
Consultancies are raising their profile in other ways, too, like on the French Riviera this year with a significant presence planned for the Cannes Lions International Festival of Creativity. IBM iX has secured a cabana that is 2.5 times larger than its space last year, with plans to showcase its work in areas including design thinking. Deloitte Digital is sponsoring the Cannes Young Lions School, which includes courses and competitions for creative professionals ages 18 to 30.
Meanwhile, PwC Digital Services has begun negotiating the right to publicize work in its client agreements, said David Clarke, the group's global chief experience officer. "We get to do a lot of really great stuff and not enough people know about it," he said.
The projects consultancies work on often involve a sweeping scope that extends well beyond traditional advertising, encompassing the development of back-end and front-end systems.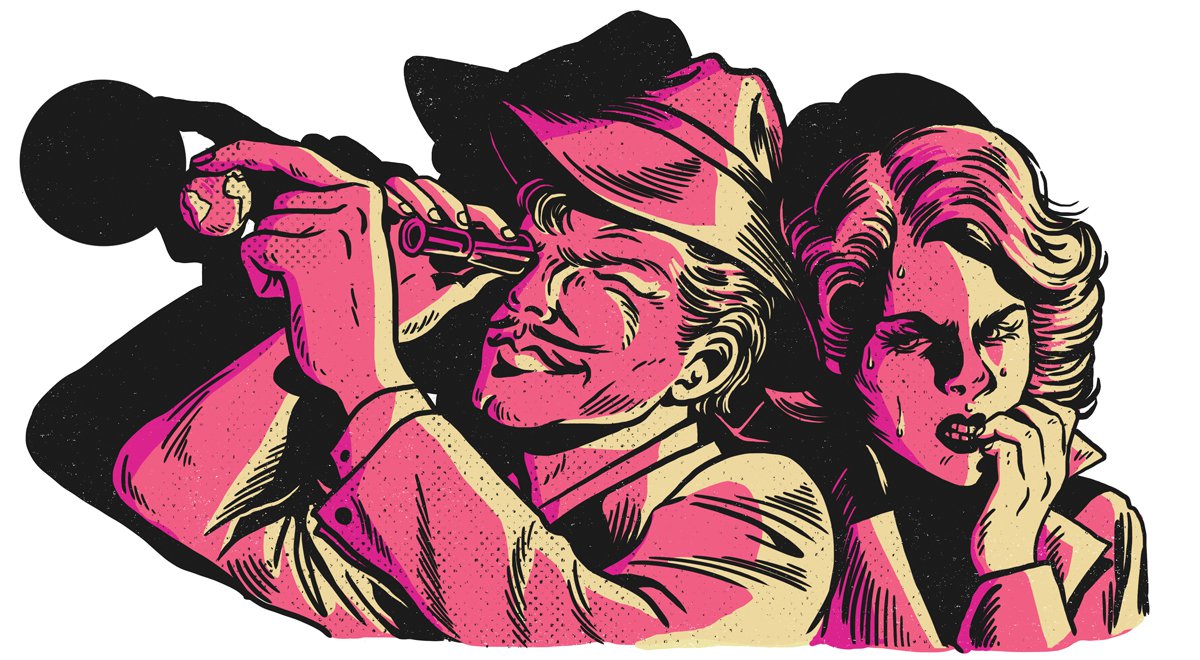 Last year, Accenture Interactive helped Subway introduce an initiative called Subway Digital, with the aim of personalizing consumer experiences. The multiyear scope includes consumer-facing loyalty programs and the back-end design of Subway's app, which is being overhauled to include order and pay functionality. (Subway last month hired Accenture Interactive exec Karlin Linhardt to run its North American marketing.) Still, Accenture's assignment does not include advertising to raise awareness of the new app; Subway has kept that work with its lead creative agency, MMB, confirmed Subway Chief Digital Officer Carman Wenkoff. "It doesn't mean [Accenture] wouldn't be in a good position in the future to pitch that to us, but not right now," Wenkoff said.
Consultancies are seeking to buy their way into the creative game via acquisitions. Up until last year, the firms mostly stuck to buying agencies with expertise in web and mobile development and user experience design, Forrester analyst Anjali Yakkundi noted in a blog post. But the game changed in 2016, she stated, with three eyebrow-raising creative agency acquisitions: IBM bought Resource/Ammirati, based in Columbus, Ohio; Deloitte acquired Heat, of San Francisco; and Accenture took on Karmarama, a large independent creative shop in the U.K.
Deloitte Digital was "very intentional about acquiring Heat, a full-service advertising agency. We went as far over on the spectrum as possible," said Deloitte Digital CMO Alicia Hatch, adding that there is a "good chance" Deloitte will acquire another creative agency. Under Deloitte Digital's wing, Heat last year won a global agency shootout for a campaign to promote a new LG smartphone. "We won this account specifically because we understood their business. We could bring all of the competitive intelligence and business strategy to bear in the creative pitch process and ultimately brought a data-driven approach to world-class creative," Hatch said. "You've got to check all those boxes."
But agency executives argue that consultancies lack the culture to excel creatively.
"You can't just buy a bunch of ad agencies, lump a constituent on top of it and call it an integrated solution," said 360i's Hofstetter. She suggested that consultancies place too much emphasis on personalization and data, while her agency strives to combine hypertargeting with broader brand awareness techniques. "If you are only looking at it through one lens, you are missing the point because we are marketing to humans and humans are multidimensional."
Aaron Shapiro, CEO of Interpublic digital agency Huge, agreed. "Consulting firms lack the creative and entrepreneurial culture that attracts the best design, digital and creative talent," he said. "Those that do join quickly find out they're not in an environment where they're able to do great work; they're not in a place where great work is even appreciated."
Interpublic Chairman-CEO Michael Roth has taken several public shots at consultancies, including at the 4A's conference in early April, when he suggested the firms were getting into advertising "because their own business isn't doing particularly well."
But revenue growth for the parent firms of the consultancies isn't markedly different from that of agency holding companies. Accenture's worldwide net revenue last year grew 5.9%, and Deloitte's revenue rose 4.5%. PwC's net revenue edged up 1.9%, while IBM's revenue last year declined 2.2%. By comparison, worldwide revenue for the four biggest agency companies—WPP, Omnicom Group, Publicis Groupe and Interpublic Group of Cos.—last year rose at rates ranging from 1.1% to 3.7%. Investors are placing bets on both sides; Accenture and WPP shares in March hit all-time highs.
The way forward for consultancies and agencies might not be competitive. It could be collaborative. Roth opened the door on an April 21 earnings call to working alongside consultancies. "Five years or six years from now," he said, "the landscape is going to change. Maybe, potentially, you see us partnering."
— Contributing: Bradley Johnson
Illustration by Lola Beltran for Advertising Age. Web production by Chen Wu. Animation by Tam Nguyen.