Photo illustration by Jesse Lenz.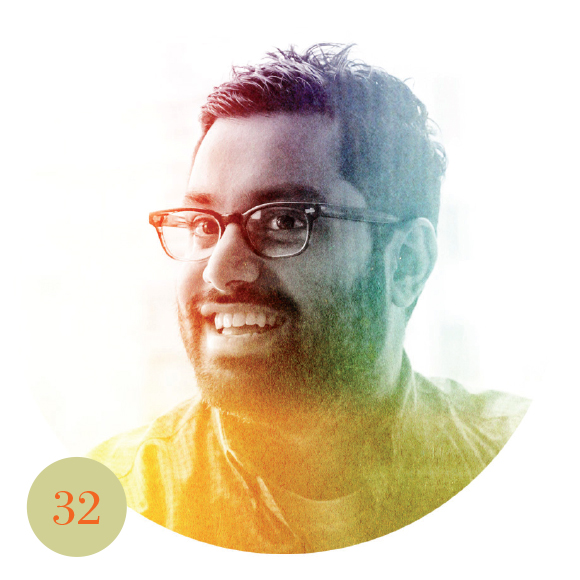 Nilesh Ashra
Director of creative technology,
Wieden & Kennedy
W
ieden & Kennedy originally hired Nilesh Ashra four years ago to work on the Nike account, and now the tech expert is co-leading the shop's creative technology and experience design group, called The Lodge. Mr. Ashra, who has a degree in artificial intelligence, has helped expand the team from 10 staffers to 25 in short order. With The Lodge, he's played an instrumental role in making technology that feels useful and human. Some of the experiences he's created for brands like Nike, Verizon and Samsung include inventing an interface that plays music with paper and pen, and bringing the first working smartphone to the world of "Minecraft."
Interactive Design by
Chen Wu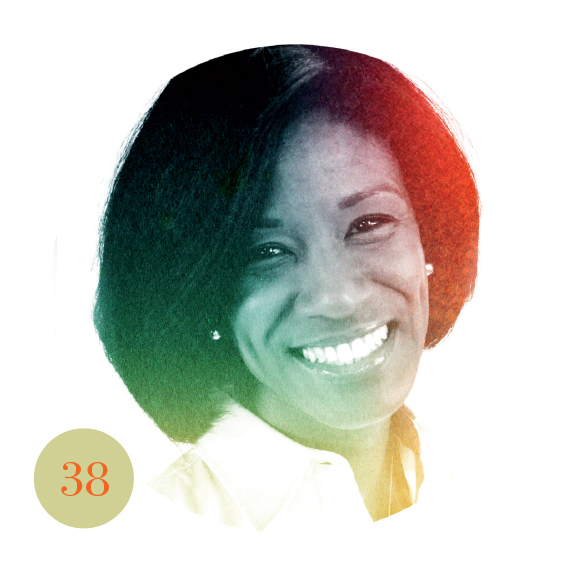 Deisha Barnett
Senior director-corporate communications, Walmart
I
t's never a dull moment for Walmart's Deisha Barnett, who handles enterprise strategy and CEO positioning, financial communications, litigation and, ever since the end of 2015, global crisis management. On the crisis and reputation management front, she played a major communications role in Walmart's restructuring last year, which included layoffs at headquarters, as well as the decision to stop selling items with the Confederate flag. She co-leads a women in corporate affairs series at Walmart, and she's on the board of the National Black Public Relations Society. Ms. Barnett also is a guest lecturer at her alma mater Clark Atlanta University, the historically African-American university in Atlanta.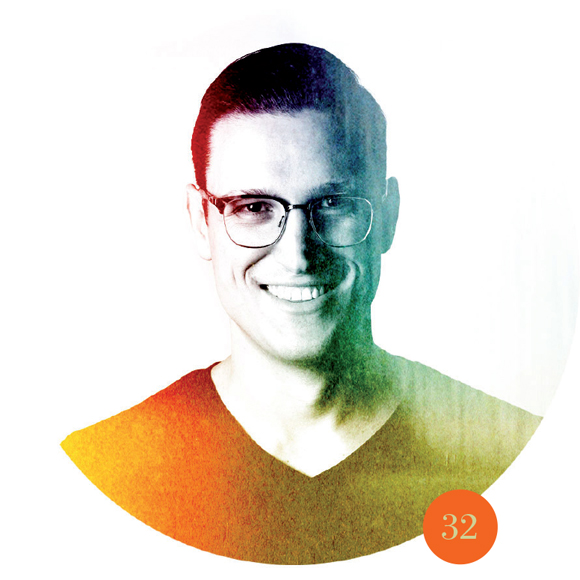 Matheus Barros
CEO, Cubocc New York
M
atheus Barros started his career as a marketing executive at Unilever, working on deodorant and detergent brands in his native Brazil, before switching to a Sao Paulo digital agency called Cubocc he had hired while at the consumer goods giant. Seven years later, Mr. Barros masterminded "Romeo Reboot" for Axe, which was one of his former brands as a client. The faux cinematic remake of Shakespeare's tragedy, in which almost everyone sees a different story, breaks the Axe target consumer into four segments, offering 25,000 permutations to each segment, or 100,000 in all. It's one of the rare cases of truly creative programmatic work, and other Cubocc clients are clamoring for similar efforts.
At just 32, he is both chief strategy officer of Interpublic-owned Cubocc and CEO of its U.S. office, which he moved to New York to start in 2014. He said adding a U.S. base is key because it let a company that thrives on change start from scratch, while leveraging Brazil's considerable digital talent outside the country and strengthening relationships with global clients including Unilever, Coca-Cola, Netflix and Spotify.
"I always bring the client side to the brief: 'What is your marketing objective?'" he said. Mr. Barros also helped start sibling companies like three-year-old Cadreon, one of Brazil's first and biggest programmatic operations.
That nimbleness and international vision helps Cubocc, with 300 people in Brazil and a small New York team with a lot of collaborators for individual projects, keep growing in a very challenging Brazilian economy.
Q.
What is one thing no one knows about you?
A.
During his senior year of high school as an exchange student in a small California town, Mr. Barros took "agricultural wood and mechanics" courses that involved much furniture building and hair-singeing welding, and despite his high-tech career he's still "very hands on in building physical objects."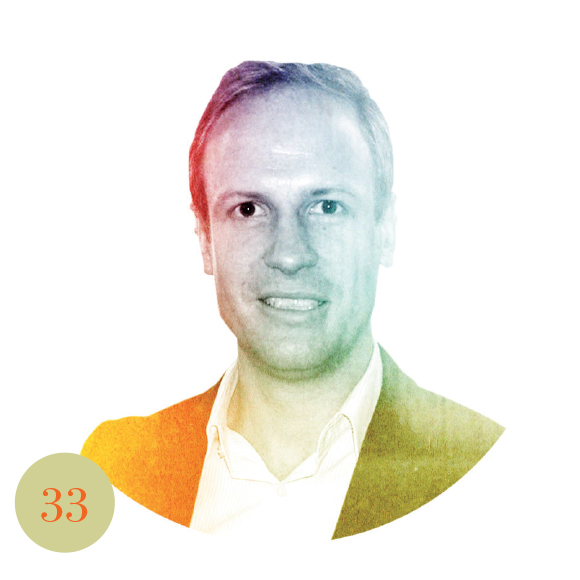 Jeremy Basset
Founder, Foundry
J
eremy Basset has arguably one of most the interesting jobs in packaged goods. As head of Unilever's Foundry, he's systematically found and vetted more than 3,000 marketing-tech startups, matching the best with the company's brands. So far, that's led to nearly 100 pilots, almost half "scaling" with follow-up work on brands.
Mr. Basset joined Unilever in 2003 as an accounting intern, ultimately moving into marketing and new business creation. After becoming global marketing strategy director in 2013, he said, "I realized it was startups that were pioneering the future, and we had to look at how to work with them in a more comprehensive manner." Now, he's leading the Foundry to start looking for projects with startups that are potential competitors.
Q.
What is one thing nobody knows about you?
A.
"I grew up on a dairy farm in Australia turning milk into ice cream. So I grew up in this fast-moving consumer goods and entrepreneurial space."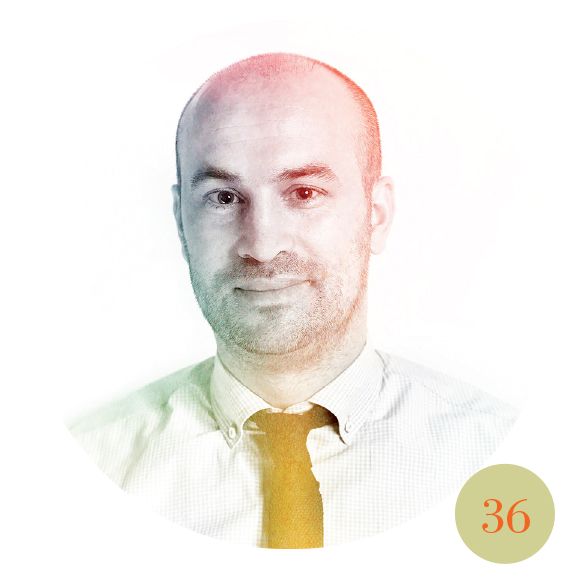 Cory Berger
Managing director,
Pereira & O'Dell, New York
C
ory Berger is making a name for himself helping San Francisco-based Pereira & O'Dell have an impact on the New York ad market. He joined the company as managing director in 2013 to build and lead operations, and under his leadership the New York agency has doubled in revenue and headcount in each of its first three years. Clients include Fox Sports, New Era, Realtor.com, Blue Apron, Timberland, the American Museum of Natural History, Memorial Sloan Kettering and Charter Communications. He previously had leadership roles at Momentum, Euro RSCG (now Havas), Mother New York and Noise.
Q.
What is one thing nobody knows about you?
A.
"I was the starting point guard on a New Jersey state championship high school basketball team, alongside my brother."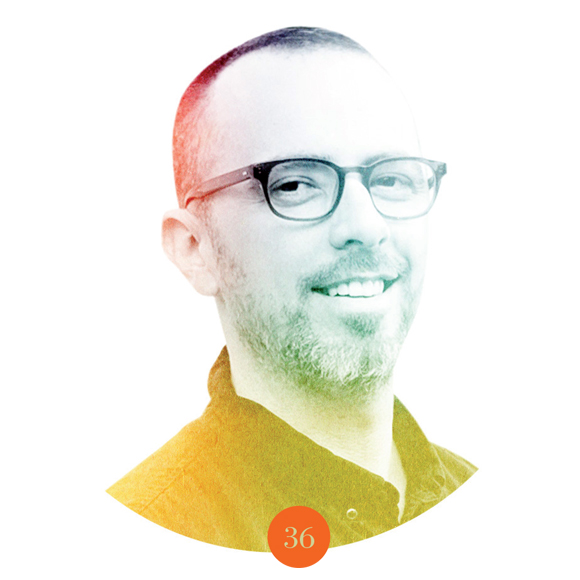 Brad Blondes
Partner, chief design officer,
Ming Utility and Entertainment
B
rad Blondes is behind some eye-opening ideas as the chief design officer at Ming Utility and Entertainment. Last fall, he oversaw the company's stunning campaign for the World Childhood Foundation, which featured striking images of eyes looking onto New York's Times Square in an effort to raise awareness of child abuse. He helped conceive and design Ming's unique retail storefront, which has showcased the wares of designers like Tom Dixon and Teenage Engineering. Other projects include brand identity work for eyewear giant Safilo, Detroit's Michigan Opera Theatre and Miami's Brickell City Centre. He also oversaw the multilevel interactive exhibition "Making the City" from AIGA/New York Annex held at South Street Seaport last summer. Mr. Blondes has been an industry design leader for more than a decade, having previously served as senior VP-director of design at McCann and as an art director at companies including Mother, BBDO, Landor and Radical Media.
Q.
What is one thing nobody knows about you?
A.
"Well into my teens, I spent a lot of time playing basketball and truly believed I would one day make it to the NBA. Whether that's optimism or delusion, I do not know, especially because I'm under 6 feet tall. The opportunity to pursue art and design eventually became more important, and realistic, to me than my hoop dreams, but I'd like to think I apply that way of thinking to everything I do today: that anything is possible."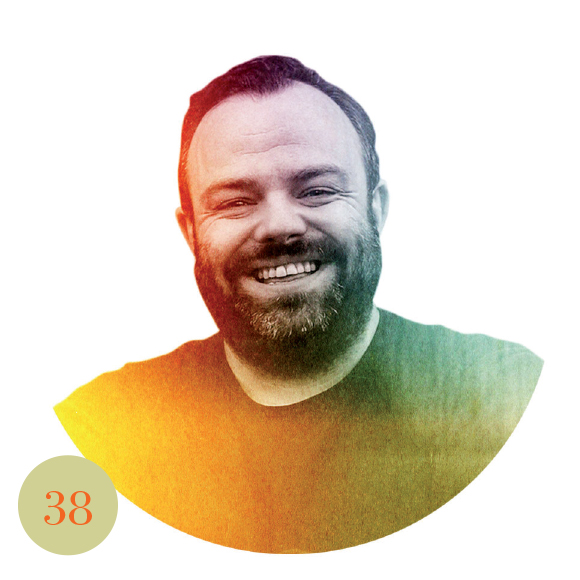 Richard Brim
Joint exec creative director,
Adam & Eve/DDB London
A
dam & Eve/DDB is famous for its Christmas campaigns, and Richard Brim is the agency's undisputed holiday guru. He led creative on four of the agency's five Christmas offerings in 2015, including John Lewis' "Man on the Moon," and was part of the creative team behind Harvey Nichols' "Sorry, I Spent It on Myself," which won four Grand Prix at the 2014 Cannes Lions International Festival of Creativity.
When not doing Christmas ads, Mr. Brim, who was promoted to joint executive creative director in 2015, is most likely to be found working with soccer star David Beckham, either for H&M or Diageo's Haig Club whisky.
Oddly, however, Mr. Brim says he's "not a massive fan of Christmas, which can prove a little awkward when you consider what I spend 60% of my time on. I think being a full-on Jew has a lot to do with this, so there were no presents or trees in my house growing up, but we did ironically have Christmas dinner, which confused me no end."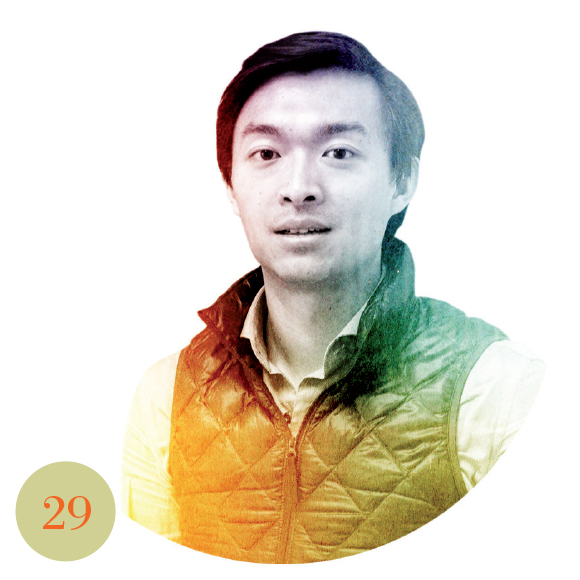 Ray Cao
Co-founder, CEO, Exact Media
A
t 29, Ray Cao is already a serial entrepreneur. His first business, Luxe Box is one of North America's largest beauty subscription businesses (which he sold last year). He's also co-founder and CEO of Exact Media, which runs programs that let big packaged-goods players distribute samples through more than 175 million e-commerce packages annually in the U.S., Canada, the U.K. and India. The Toronto-based business with operations in New York and Cincinnati has grown at a compound annual rate of 300% since its founding in June 2013, and counts Procter & Gamble, L'Oréal, Johnson & Johnson, Unilever, Pfizer, Mondelez and Mars as clients.
Q.
What's one thing nobody knows about you?
A.
"I write an email to my wife every morning and have been doing so for the past 10 years since we started dating."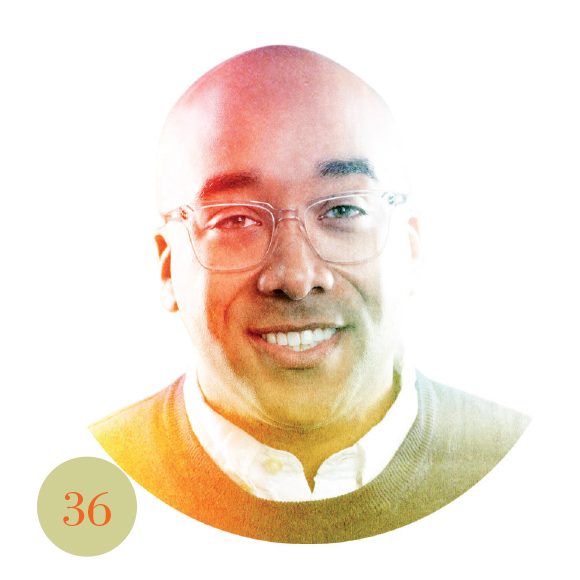 Marcus Collins
Executive director of social engagement,
Doner
E
ven though Marcus Collins joined Doner in his newly created role only eight months ago, he's made big waves so far, building out the shop's digital and social capabilities and winning new business. He helped Doner compete to become digital agency of record for Nescafé and Taster's Choice, and scored an integrated agency of record win for Food Lion. He said his "greatest goal this year is for Doner to do work that not only helps our clients' business but impacts culture and demonstrates our conviction of moving people." The former Translation exec is also an adjunct professor at the Stephen M. Ross School of Business at the University of Michigan, teaching social media marketing and executive education.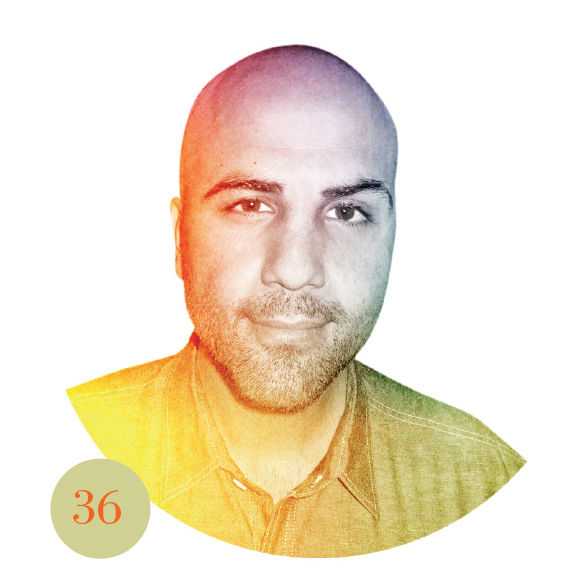 Omid Farhang
Chief creative officer, North America,
Momentum
S
ince joining Momentum in November 2014, Omid Farhang has helped the shop win numerous big-name accounts, such as Facebook, Microsoft, Chobani and Papa John's, and sponsorship and experiential work for Verizon. Last summer, Mr. Farhang created for American Express an active virtual reality experience at the U.S. Open where people were able to go head-to-head with a professional athlete. He also developed for Verizon the world's largest text messages, with skywriting planes writing out subscribers' texts above the Indianapolis 500. For the rest of this year, Mr. Farhang said his goal is "to create experiences that drive intimacy at scale."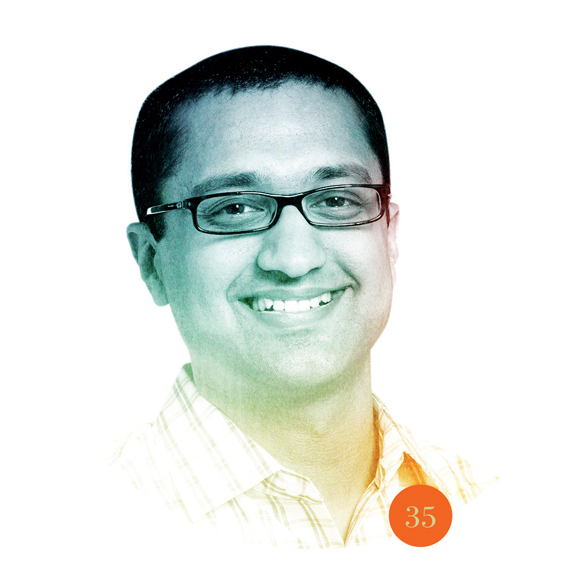 George Felix
Marketing director-branded communications, KFC
G
eorge Felix oversees a team responsible for everything KFC, from TV and digital marketing to what appears inside and outside the chain's U.S. restaurants. The idea of using founder Colonel Sanders in a fresh way was cooked up before Mr. Felix joined in May 2015. But he swooped in and on his second day on the job was at a shoot for what became the campaign launch spot.
With his help, sales gains have continued and KFC was the most shared fast-food brand on social media in 2015, according to Unruly. He sees parallels between his current assignment and his early marketing work on the Old Spice "Smell Like a Man" campaign at Procter & Gamble.
"It's really taking an old, iconic American brand that has kind of lost its way a bit," he said, "and making it appealing to a new generation of consumers."
Q.
What is one thing nobody knows about you?
A.
After flunking his first chemistry exam as a premed undergrad at the University of Notre Dame, he took his cardiologist father's advice to find something he was really passionate about. First he tried a five-year career in IT. Then he pursued an MBA at University of North Carolina's Kenan-Flagler Business School, which included a fateful internship at P&G. "It's really fascinating to me why people are loyal to a particular brand, or how advertising can kind of shape people's opinions," Mr. Felix said. "I felt like I finally kind of found that area that was for me."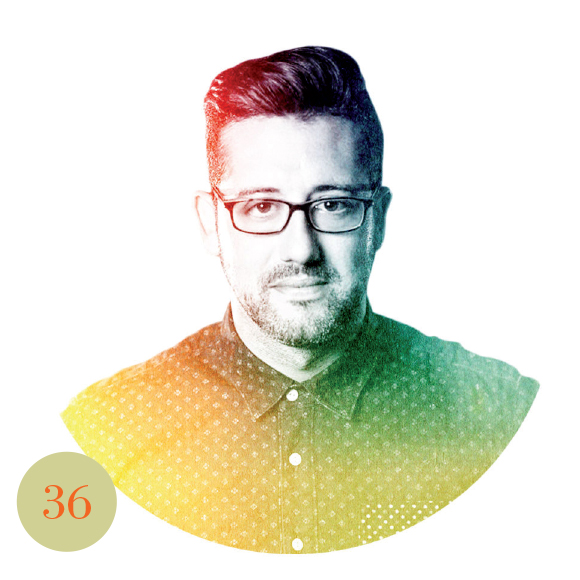 Paulo Fogaca
Managing director, David Miami
P
aulo Fogaca helped open David Miami in 2014 after roles at Euro RSCG and Ogilvy & Mather took him from Sao Paulo to Paris, Miami and New York. His passion: finding something that has never been done before, or what he calls "that creative thirst."
The agency works with major brands including Burger King and Coca-Cola. It began talking with Heinz in the fall of 2014 and was soon handling its 2015 mustard launch. Then David Miami scored its first Super Bowl assignment, "Meet the Ketchups," for Heinz. "We did not anticipate that. We're very proud, we're very humble with everything that is happening," said Mr. Fogaca, who aims to add two more people to the team by the end of March, bringing it up to 30.
Mr. Fogaca said some might be surprised at his ability to be sensitive and listen. "That notion of welcoming people to your life, being open and being spontaneous, is just how I was raised. It was the norm for me," he said, citing his "very good mélange" of family history. He was born in Brazil like his parents, both lawyers who never practiced law.
His mother's parents moved to Brazil from Italy, while his father's parents moved there from Lebanon.
Q.
What would you be doing if you weren't in advertising?
A.
I could see himself working on movie soundtracks. I listen to jazz and other genres and like to have a say on the tunes used in every single commercial the agency handles. Music changes my existence.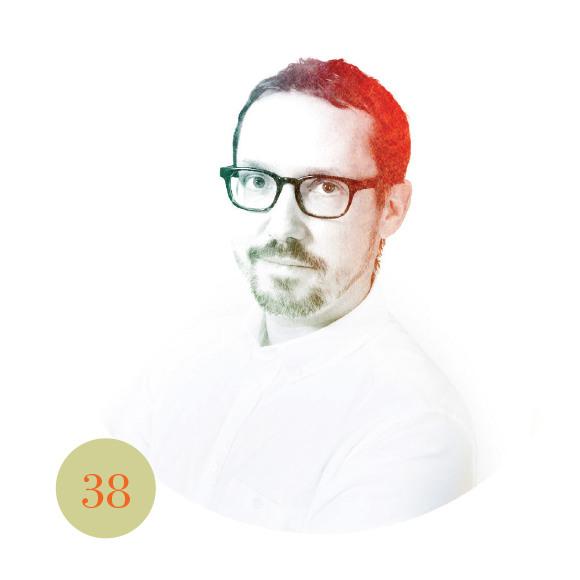 Jackson George
Senior VP–creative advertising,
Walt Disney Studios Motion Pictures Marketing
T
he marketing blitz for "Star Wars: The Force Awakens" may have been inescapable, but despite the barrage of trailers, digital content and TV spots, the film retained a sense of mystery until its opening weekend. That's thanks in large part to Jackson George, who oversees the creative design and execution of advertising campaigns for Lucasfilm and Walt Disney's live-action movies.
Mr. George led the creation of the trailers, each of which garnered more views than the previous one, a rarity in the film world. But perhaps even more impressive, all of the trailers and TV spots released only seven minutes of the film. The norm for movie marketing is about three or four times that amount. In this way, Mr. George and his team preserved key story lines for the audience to discover on their own.
Mr. George also helped guide immersive digital experiences like a Google integration where users could choose between the light and dark sides to alter their online experience. And he worked with Lucasfilm's special effects and technology division to create one of the first 360-degree video experiences on Facebook, which featured the planet Jakku from the film.
"Star Wars: The Force Awakens" has become the highest-grossing domestic film of all time. In addition to "Star Wars," Mr. George also worked on recent Disney releases "Cinderella" and "Maleficent."
Q.
What is one thing no one knows about you?
A.
"My other dream job is to teach elementary school."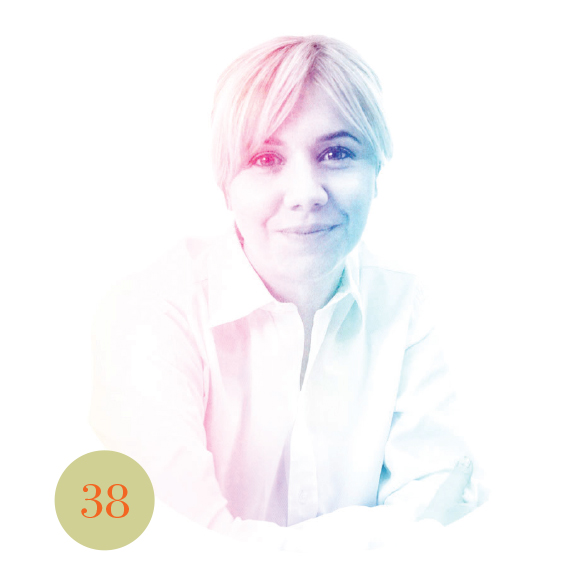 Marie Gulin-Merle
Chief marketing officer,
L'Oréal USA
M
arie Gulin-Merle is on a mission—and it's digital. Appointed chief marketing officer of L'Oréal USA in 2014, Ms. Gulin-Merle has made a point of integrating technology into the 109-year-old beauty brand's marketing through several recent initiatives, including a partnership between Snapchat and Maybelline at New York Fashion Week and a promoted pin campaign with Pinterest. Two years ago, the Paris-born executive spearheaded the development of Beauty Buzz, a L'Oréal-sponsored channel on BuzzFeed. More recently, Ms. Gulin-Merle, who previously spent a decade leading global communications for L'Oréal Paris, oversaw the consolidation of the brand's $2 billion media account to WPP's MEC in December, an eight-month process.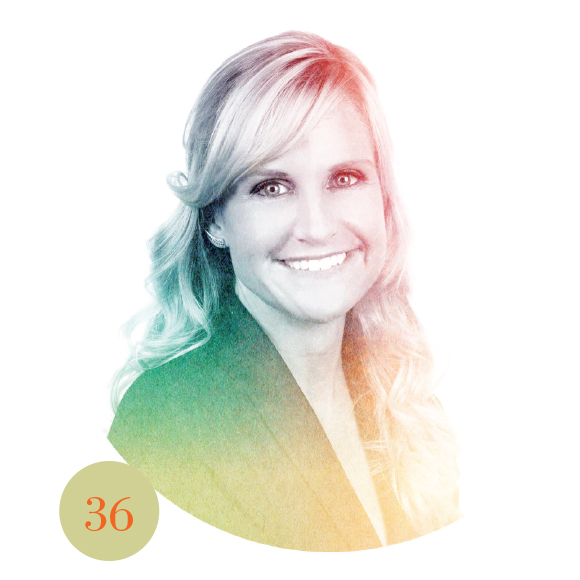 Cindy Gustafson
Chief strategy officer,
Invention Studio at Mindshare
C
indy Gustafson was recently promoted from founder and managing director of the Invention Studio to chief strategy officer, one of the hottest roles in the agency space, and especially at a massive, WPP-owned media agency like Mindshare. And although young, she has secured roots at the established shop, having created a planning process called Agility that the shop has rolled out to 86 countries. It's work like this, and her presence in pitches, that in the last year contributed to Mindshare's new-business wins and account retention, including General Mills and Unilever.
Q.
What's one thing that nobody knows about you?
A.
"My first summer job, which then lasted for four summers, was working as a toll attendant on the New York State Thruway, on Exit 24 and then the Berkshire Spur. What was really interesting about that job was that you saw a tiny 10-second slice into the lives of millions of people; it always fascinated me just how insanely different everyone is."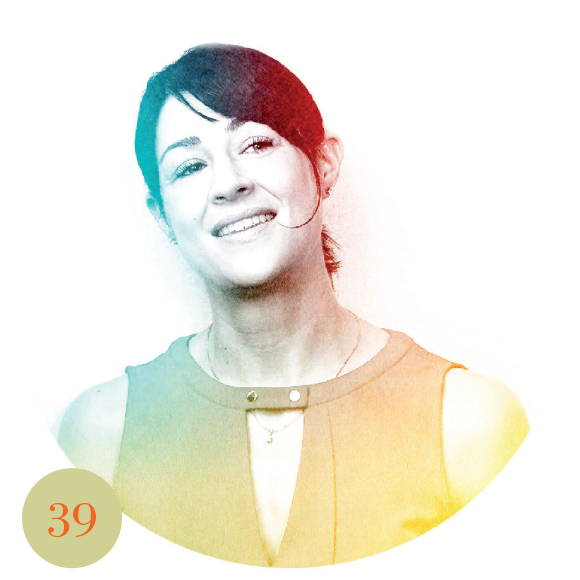 Cory Haik
Chief strategy officer, Mic
I
n the old days, legacy media publications would steal talent from digital startups. But last winter, it was upstart Mic.com that poached Cory Haik from The Washington Post to serve as chief strategy officer. It was a testament to Ms. Haik's impact at the Post, and to her role as something of a distributed publishing thought leader. Just last week, she added to her remit the top editorial role at Mic, which is among the new breed of digital media companies that produce multiplatform news and lifestyle coverage for millennials by millennials.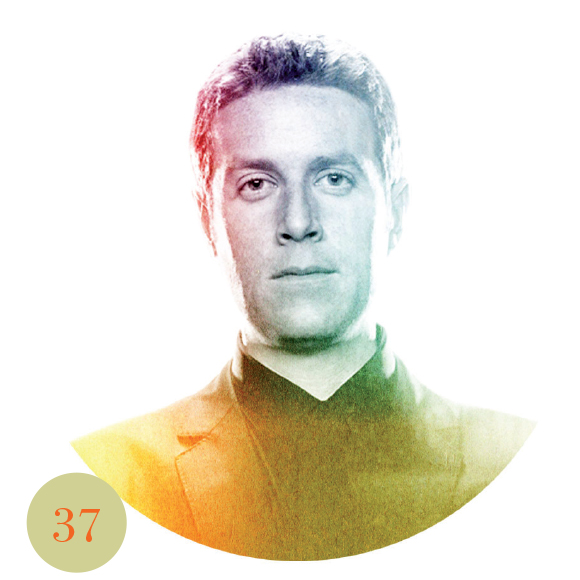 Geoff Keighley
Founder, GameSlice
G
eoff Keighley is known for a lot of things, but perhaps the biggest is the Game Awards, or as The New York Times put it, "The Oscars for the gaming world." Mr. Keighley broke new ground by allowing brands like Taco Bell and PlayStation to sell products to viewers during the awards show, which was live-streamed on places like Twitch, YouTube and Xbox Live, notching 2.3 million streams. The gaming journalist's coverage of the E3 trade show, through his GameSlice studio, was also the biggest live stream on YouTube globally with 8 million views. Mr. Keighley said he began his career with video games when he started reviewing them for magazines when he was 13. Prior to that, he was a magician.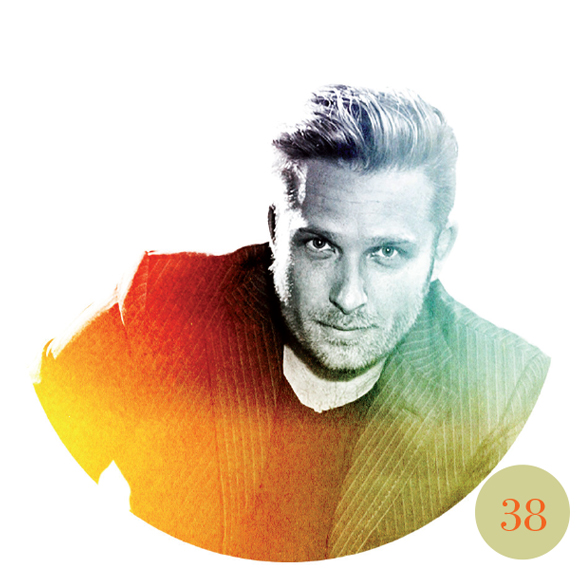 Philip Khosid
Partner, chief creative officer,
Battery
A
founding partner of Los Angeles-based Battery, Philip Khosid helped the agency grow from its launch in 2013 to become a winner in Ad Age's Small Agency Awards. Mr. Khosid leads creative and strategy, which caught the industry's attention with work like the launch of Warner Bros. Interactive Entertainment's "Mortal Kombat X" and "Batman: Arkham Knight," as well as NBC Universal's pioneering new comedy video streaming service, Seeso. Previously he was exec creative director at Dare, and prior to that he led teams at Grey and BBDO's Proximity.
Q.
What is one thing nobody knows about you?
A.
"A lot of people know that I am an amateur motorcycle racer and track enthusiast. What most people don't know is what got me on the track is a pretty bad crash in the Hollywood Hills. Instead of feeling like I needed to stop riding, I decided right there and then that I needed to go faster in an environment with no cars. In a way, that kind of sums up my attitude in life and business: Keep pushing and find a way."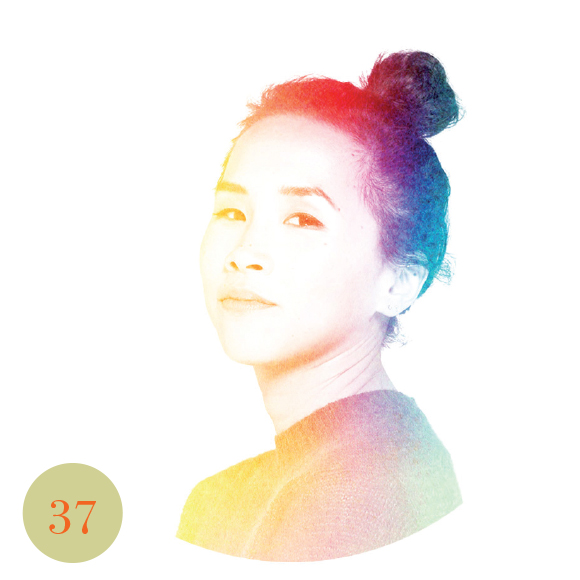 Olivia Kim
VP-creative projects,
Nordstrom
A
s one of the earliest employees of über-cool fashion house Opening Ceremony, Olivia Kim made a name for herself in retail. In 2013, she parlayed her experience into a gig as director of creative projects at Nordstrom. There she has spent the last three years making the 115-year-old department store trendy again through a rotating series of themed pop-up shops with hip brands such as Warby Parker. Following a recent promotion to VP, Ms. Kim has expanded such pop-ups into Space, a permanent shop-in-shop installation at Nordstrom flagships that will host indie labels not usually sold at the chain. She's also spearheading the $13 billion retailer's first global marketing campaign in 15 years, "See Anew," which debuted earlier this year.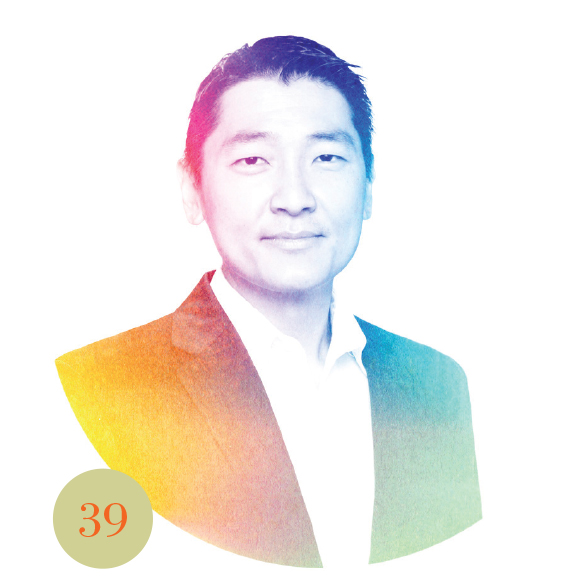 Stephano Kim
Exec VP-digital strategy and operations, chief data strategist, Turner
T
urner is working to super-serve advertisers with the precise audience they desire as well as the content that's most valuable to them. At the helm of these initiatives is Stephano Kim, chief data strategist, who since joining the cable programmer in October 2014 has launched the Turner Data Cloud data management platform. Through the system, a marketer can use its own data, along with information from other sources, to find audiences instead of buying by programming or daypart. The system is also being used to help inform Turner's own content decisions and produce content that's the most valuable to advertisers.
Q.
What is one thing nobody knows about you?
A.
"I haven't owned a TV in over 10 years. Good news is our content can be found on all screens. Seems fitting that my job is to help figure out how to improve the user experience with our content and how it's monetized wherever it's enjoyed by the consumer."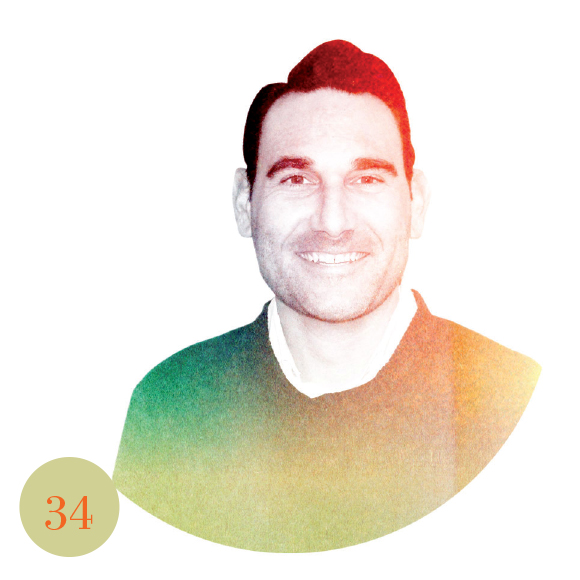 Aaron Luber
Content partnership lead, Google
A
aron Luber leads content partnerships for Google VR and has played a key role in bringing brands like Mattel, GoPro and The New York Times to work with Google Cardboard virtual reality viewer. His first gig out of college was in 2004 with Fox and News Corp., where Mr. Luber and a team developed videos for shows like "24" for mobile flip phones. "Everyone thought we were crazy," he said. "They told us, 'Why would anyone watch video on a phone? What do I want to watch and how will we make money on this?'" The same cycle that happened with mobile video is now happening with VR, Mr. Luber said, and those in the advertising industry will need to innovate and adapt in the next few years as the platform matures if they intend to keep up.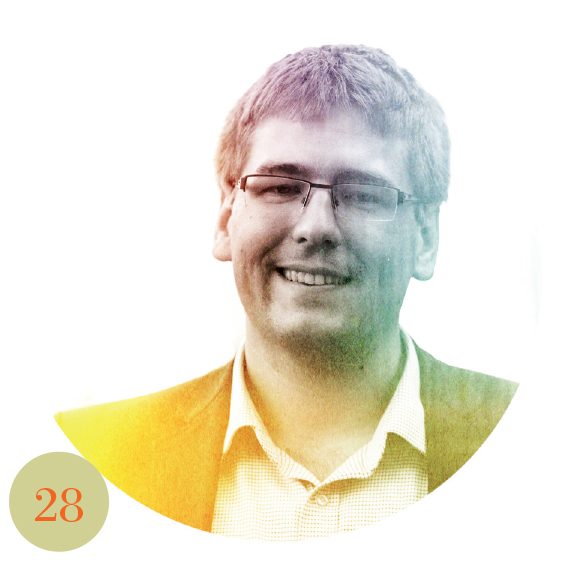 Travis May
CEO, LiveRamp
B
y the time Travis May joined the emerging world of consumer data connectivity in 2009, the Harvard grad, then in his early 20s, had already sold his academic software service, Campus Venture Network. He quickly moved up the ranks at data-matching company Rapleaf, from which LiveRamp, acquired in 2014 for $310 million by data services giant Acxiom, was sprung. Today, the still-boyish Mr. May leads LiveRamp, one of Acxiom's fastest-growing businesses, as CEO. Put simply, LiveRamp helps brands reach their offline customers online, a hot offering in the marketing world, as evinced by the standing-room-only crowds at the firm's annual meeting in San Francisco in February.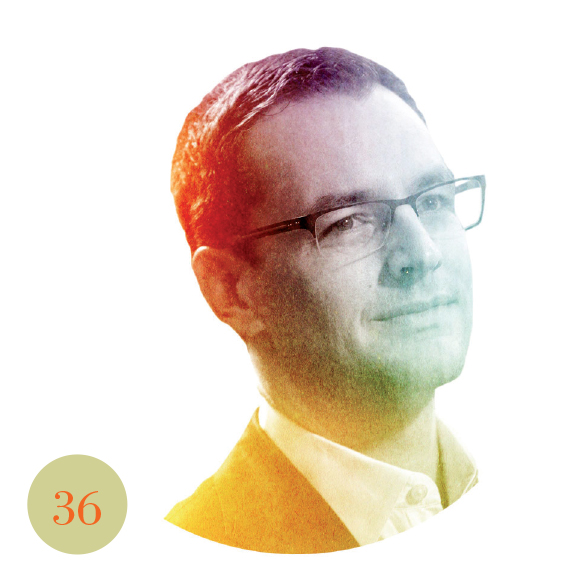 Robby Mook
Campaign manager,
Hillary for America
H
ailing from Bernie Sanders' home state of Vermont, 36-year-old Robby Mook may seem an ironic choice to manage rival Hillary Clinton's campaign. But Mr. Mook cultivated a pedigree as a sophisticated political operative while working amid the Democratic Party's top dogs, including two former Democratic National Committee chairmen, Howard Dean and Terry McAuliffe, along with Ms. Clinton herself during her 2008 run for president. The first openly gay presidential campaign manager, Mr. Mook is known for blending modern-day data-driven techniques for organizing voters with a keen recognition that old-school networking still matters in politics.
By
Kate Kaye
Photo by
Victor J. Blue/Bloomberg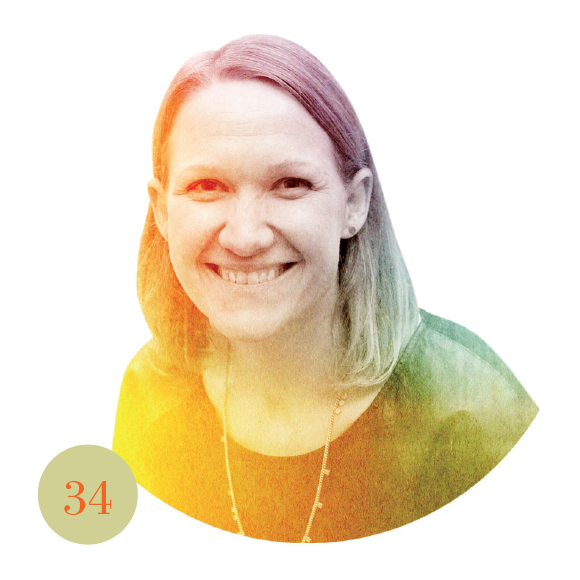 Stephanie Naegeli
Senior digital marketing innovation manager, Nestlé
S
tephanie Naegeli singlehandedly established Nestlé's Silicon Valley Innovation Outpost in 2013 to help identify digital opportunities and to partner with startups. By next year, that outpost will have 15 people based at San Francisco's Pier 17. As senior digital marketing innovation manager, Ms. Naegeli is currently working on pilot projects that focus on taking one of the world's biggest packaged-goods companies more into services, including a digitally enabled test for pet urinary tract infections and repurposing frozen-food brands for prepared-meal home delivery. "We're really a startup within Nestlé," Ms. Naegeli said. "The objective really is, how can you bring digital innovation into a company like Nestlé? The way we're doing it is project by project."
Q.
What's something nobody knows about you?
A.
"I speak five languages [English, French, German, Spanish and Hungarian]."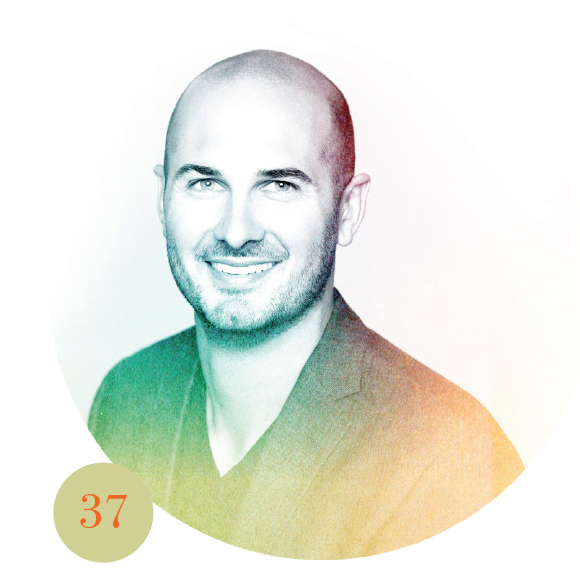 Britt Nolan
Chief creative officer,
Leo Burnett USA
B
ritt Nolan arrived at Leo Burnett in 2009 as a creative director, and has since risen meteorically. He took the role of U.S. chief creative officer on March 14, succeeding Susan Credle. Mr. Nolan has had a hand in many memorable campaigns for Burnett's key clients, and is part of the original team that developed Allstate's "Mayhem." Most recently, he's led creative on the McDonald's and Samsung accounts, and earned kudos for creating a replica of Van Gogh's "Bedroom" that people can rent out on Airbnb.
Q.
What's one thing nobody knows about you?
A.
"On the weekends, I drive a minivan. I have four kids. And they're older than you'd think. In fact, one of them also drives said minivan."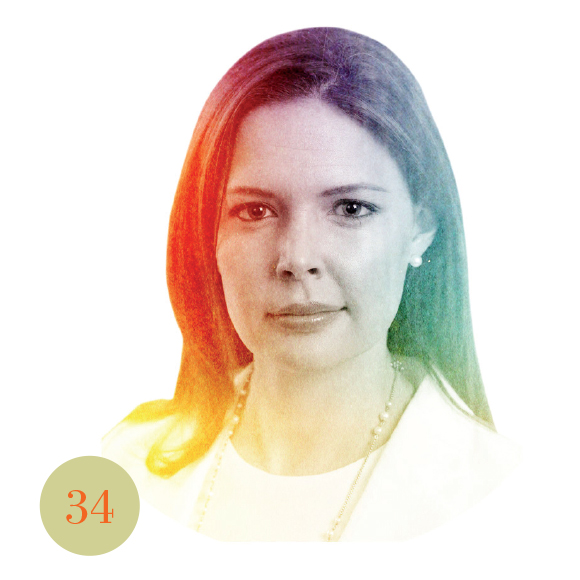 Megan Pagliuca
CEO, Accuen
N
ot only does Megan Pagliuca disprove the belief that there aren't smart women in high-level digital roles, she's also on a mission to change the notion that the media agency network trading desk, or digital buying arm, is all machine and no strategy. She's reorganizing and growing Omnicom's central trading desk, Accuen, by bringing in buyers and planners from the individual media agencies. She's no stranger to igniting organizational change in a complicated digital landscape—from starting her career during the early days of programmatic at Right Media in 2006 through helping Merkle go from database marketing to digital giant in a most recent role.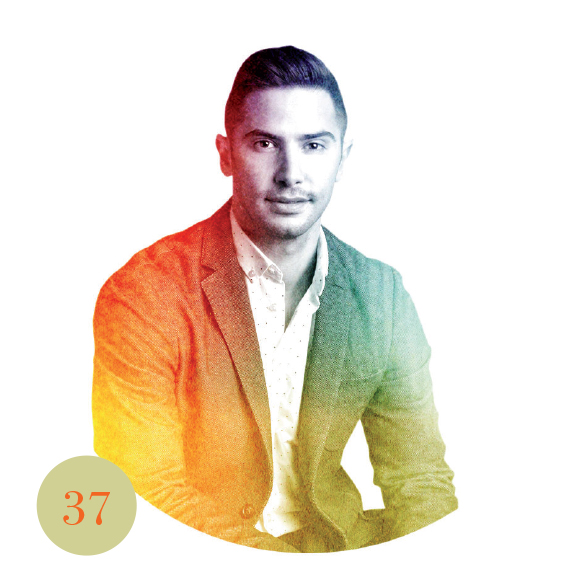 Luigi Picarazzi
CEO, Digital Media Management
L
uigi Picarazzi got a head start managing Hollywood celebrities' online lives as personal assistant to Nicole Kidman. So protective of his client that he used Google alerts to track what was being said about her, Mr. Picarazzi realized stars needed managers not just for their careers, but also for how they presented themselves in the digital space. That inspired him six years ago to launch Digital Media Management to help celebrities, studios, networks and, now, brands make the most of their digital and social personas. It also has a creative division, DM2, that develops social content for entertainment properties and consumer brands. The company also has expertise in creating celebrity media platforms, having launched Felicity Huffman's quirky mom-centered site, Whattheflicka.com, and Ashley Tisdale's TheHauteMess.com.
Q.
What is something nobody knows about you?
A.
"I live in L.A., but do not own a car. I Uber everywhere I go and love it."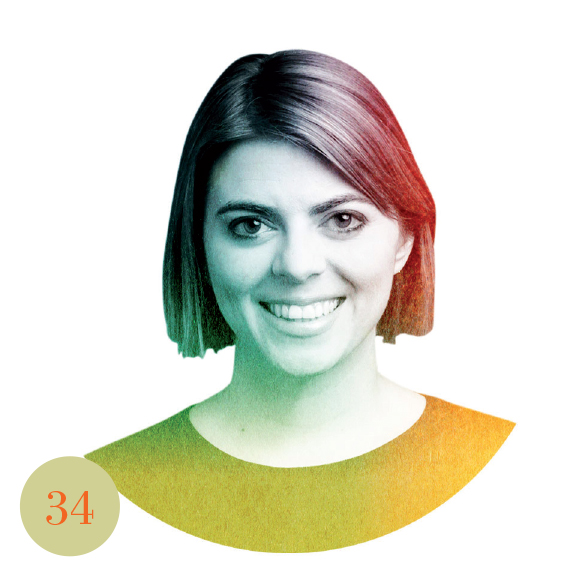 Crystal Rix
Exec VP-director of business development, BBDO
B
BDO is constantly rethinking what it means to be the agency of the future, and much of that falls to Crystal Rix. She's been with the agency for more than a decade and now as director of business development is shaping a new vision for that position, working to bring strategy and insights to clients earlier in the development process. Her initiative has helped fuel creativity for the "Brady Bunch" Super Bowl campaign for Snickers; the development of the sixth M&M's character, Ms. Brown; the launch of Barbie's three new body types; and most recently, new business acquisitions of Toys 'R'' Us, Priceline and Subway.
Q.
What is one thing nobody knows about you?
A.
"While others are often afraid of spiders or snakes, I am terrified of outer space. It's inconceivably huge and very dark."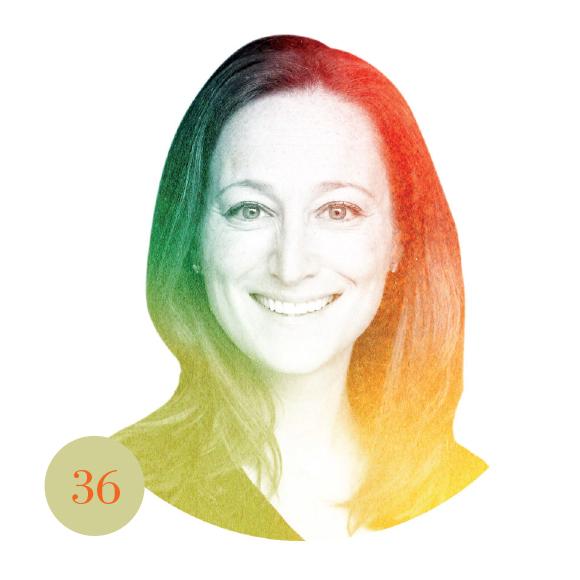 Hayley Romer
VP-publisher, The Atlantic
A
t one point, Hayley Romer had eyes on becoming a Washington-based correspondent, perhaps for The New York Times. But she has found a home on the business side of things, which has allowed her to marry her "deep-rooted love and respect for journalism" with her passion for creating integrated marketing solutions and helping The Atlantic, a storied journalistic institution, pay the bills. "I got incredibly lucky to have the opportunity to work at a brand like The Atlantic and to be responsible for the advertising partnerships and the future of marketing," she said.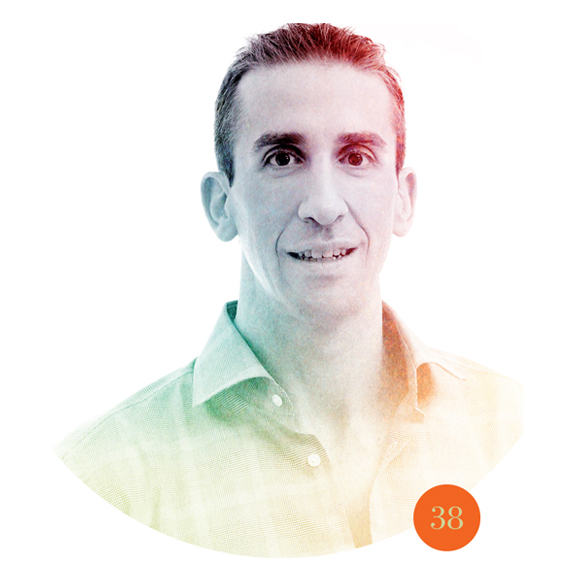 Adam Roseman
CEO, co-founder,
China Branding Group
A
Adam Roseman left the world of finance when he spotted an opportunity to better connect Hollywood with Chinese consumers. The company he co-founded in 2012, China Branding Group, started out by helping celebrities (Taylor Swift, Robert Downey Jr. and the NBA's Kevin Durant, to name a few) manage their presence on China's social media.
It still does that, but the company has since evolved and now has programming, such as "This Week in Hollywood," which airs on a Chinese online video portal and gets upward of 2 million weekly views. The Los Angeles Tourism & Convention Board is the title sponsor.
China Branding Group, known in China by the name FansTang, also has streaming rights in the country to shows including the Golden Globes and the Billboard Music Awards. It localizes the programs with Chinese hosts who interview stars backstage and on the red carpet, and it also brings in sponsors.
Branded content has been another opportunity. The company developed a piece of Coca-Cola's summer 2015 "Share a Coke" campaign, which put famous movie quotes on labels. China Branding Group's role was to shoot funny video content with stars from Western TV shows popular in China, such as "Agents of S.H.I.E.L.D." and "Arrow." (Some of the humor came from the actors trying hard to speak Chinese.) The company leveraged its social media presence to produce results without an additional media buy, receiving 600 million impressions, 250,000 shares and 87,000 comments on social media.
Q.
What's one thing nobody knows about you?
A.
"I train in mixed martial arts, so I get punched in the face all the time."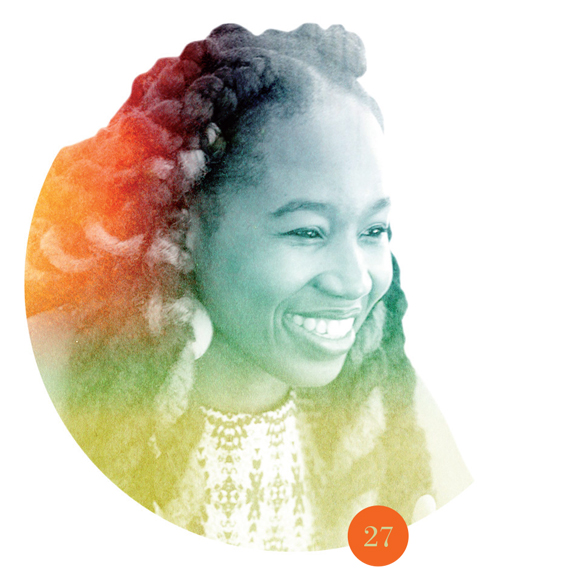 Christine Souffrant
Founder, Vendedy
T
he first person in her family to go to college, Christine Souffrant made her mother proud when she graduated in 2011 from Dartmouth College and began a successful career in banking. But three years ago, Ms. Souffrant made her mom even prouder when she switched gears to start her own company, Vendedy, which puts street markets and vendors around the world into a digital database for travelers.
"The last thing they would have expected is me trying to digitize street markets—it's so far removed from the direction I was heading," said Ms. Souffrant, who was raised in Haiti and comes from three generations of street vendors. "My mom was emotional—despite our struggles, she had an impact on me."
That impact has translated into a New York City-based enterprise that has raised $50,000 in capital and received accolades from the Clinton Global Initiative and IBM. In beta testing, the Vendedy app will launch to the masses in April with listings from the U.S. and the Caribbean; Ms. Souffrant, who has four staffers, expects to soon expand into 100 markets across 10 global locations. Tourists will be able to find the app on travel websites, download it and learn about the availability, location and hours of street vendors in their area. Ms. Souffrant will initiate a Series A funding round this fall to grow the program.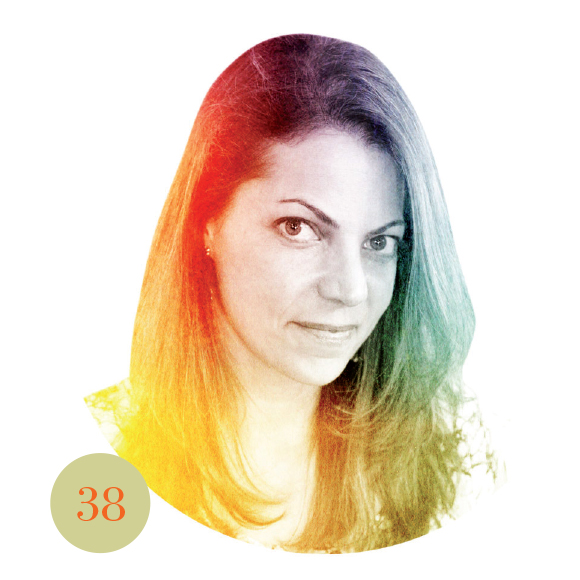 Rachel Spiegelman
President, Pitch
P
itch has become well-known for its work on Burger King, but Rachel Spiegelman is helping lead the agency to bring in more brands. As president, she's been an integral part of the Culver City, Calif., agency's success. She's spearheaded recent wins including Pepsi's "1893" cola, solar panel manufacturer SunPower, Nestlé's Arrowhead water brand, Netflix's "Orange Is the New Black" and the Waldorf Astoria Beverly Hills.
Q.
What is one thing nobody knows about you?
A.
"Sometimes on Sundays if my husband is out with our kids and the house is empty, I go into my one of my son's bedrooms, turn the noise machine on, the lights out and climb into their kid-size mini bed to take a nap. They are truly the coziest cocoon-like rooms on the planet and it's the best, most restful sleep I ever get."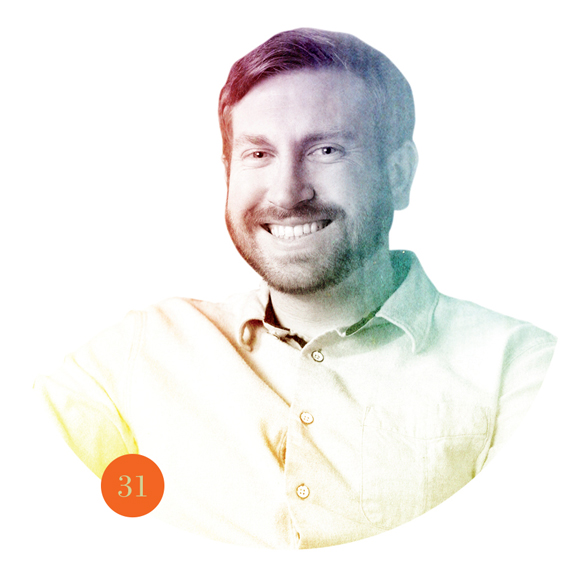 Matt Talbot
VP-exec creative director, CP&B
I
n his previous life as a used car salesman, little did Matt Talbot know that one day at CP&B he'd help Domino's develop its own set of wheels and introduce the DXP delivery vehicle. Beyond that, he has led all the pizza giant's U.S. work, including other innovative initiatives like the "Oh Yes We Did" campaign and the "AnyWare" platform that led to standout ideas such as the Cannes Titanium Grand Prix-winning emoji ordering system.
Outside of Domino's, Mr. Talbot oversees the agency's work for Hotels.com. Starring the lovably dense mascot Captain Obvious. The work has included Facebook ads that found a way around the platform's silent play with subtitles and sign language and, more recently, a satirical run for the presidency.
A Southern California native and copywriter by training, Mr. Talbot originally studied mechanical engineering at UC San Diego before attending Pasadena's ArtCenter—and while doing so, he ran Talbot Autos, a gig he established to hook folks up with "seasoned" cars.
A self-professed problem solver, Mr. Talbot views his role as "inventor" and "brand consultant." Moreover, his MO is rooted in the practical: "I've always taken a more holistic approach, looking at what a client's real problems are and forming a relationship in which they know I have their best interests in mind. I'm not out to win awards. I want to improve their business. A brief is not just a creative exercise. Advertising is about being a partner to clients."
Q.
What's one thing nobody knows about you?
A.
"My left arm is significantly shorter than my right due to a dislocated elbow and surgery."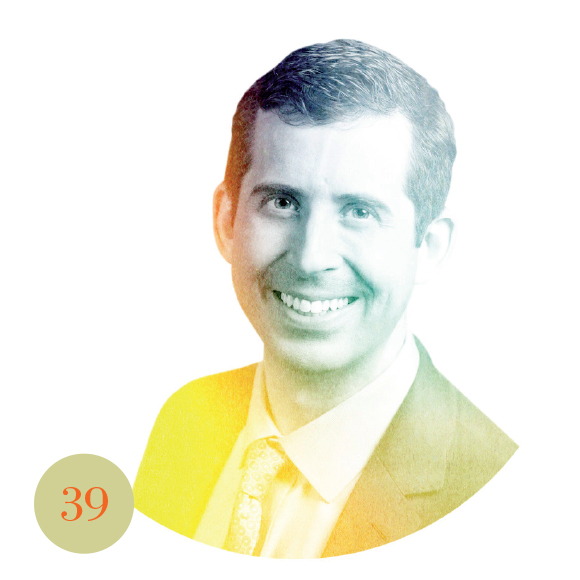 Jeremy Tucker
VP-marketing communications and media, Nissan North America
J
eremy Tucker came to Nissan in 2014 as an outsider to the car industry, having worked for Doritos and Walt Disney Co. But he has made his mark at the automaker, driving a "go big" marketing strategy that has included plenty of sports marketing. That includes striking a wide-reaching sponsorship deal with 100 universities across the U.S. that was finalized last year. Other deals include securing naming rights for the Tennessee Titans stadium. Mr. Tucker has also seen football up close: He once played tuba for the Louisiana State University marching band.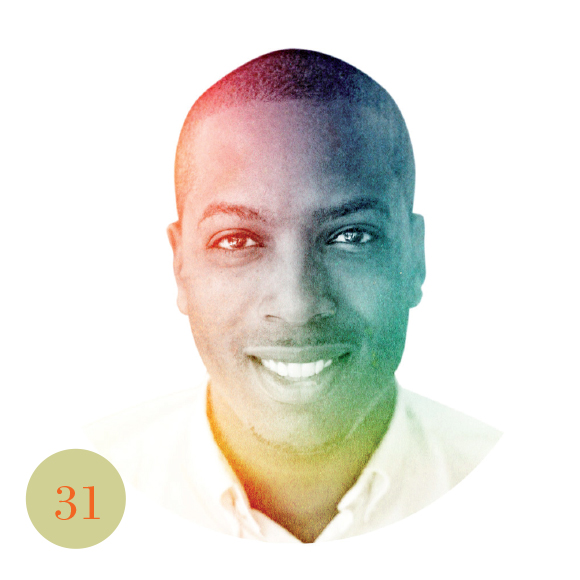 Tristan Walker
Founder-CEO, Walker & Co.
F
ormer Foursquare executive Tristan Walker founded Walker & Co. in 2013 to meet unmet personal-care needs for people of color. After getting Bevel shave systems into Target stores and Target.com last year, he launched the Bevel electric trimmer this year and is preparing a second brand for later in 2016. He's also attracted high-profile investors including Magic Johnson, John Legend and rapper Nas, who pitched in on marketing the trimmer. "We took their money not because of their high profile," he said, "but because they really love what we're trying to do." Other customers love Bevel too: It boasts a 97% retention rate.
Q.
What's something nobody knows about you?
A.
"I met Fidel Castro once when I was 15 and traveled to Cuba with my [Boys' Club of New York] basketball team."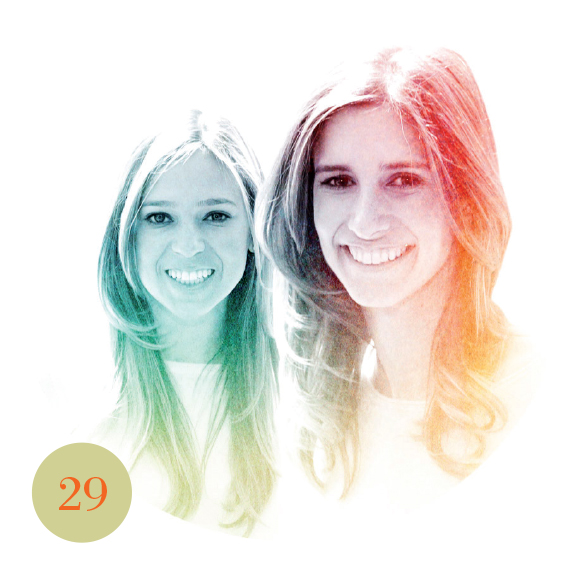 Danielle Weisberg,
Carly Zakin
Founders, theSkimm
T
here are newsletters and then there is theSkimm, launched by friends and former NBC colleagues Danielle Weisberg and Carly Zakin from their living room couch. Since "the daily e-mail newsletter that gives you everything you need to start your day" was launched back in 2012, it has racked up more than 1.5 million subscribers (as of a year ago), and counts more than 775,000 followers on Facebook, Twitter and Instagram. The newsletter is voice-y and conversational, and has cut through the now-crowded landscape of need-to-know newsletters and tip sheets.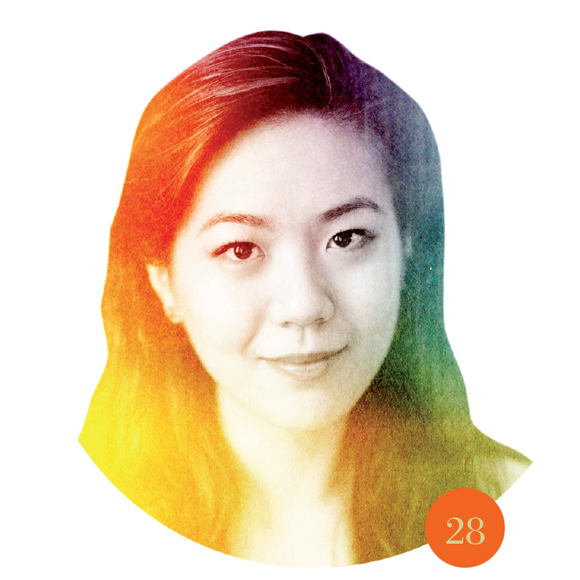 Vicky Wu
Global manager-partnerships,
A-B InBev's ZX Ventures
V
icky Wu's background is on Wall Street, having worked for Goldman Sachs Asia on the hedge fund business after graduating from Harvard, where she studied neuroscience. These days, the 28-year-old is in the beer business, leading the development of e-commerce partnerships for Anheuser-Busch InBev-backed ZX Ventures.
The organization is a "global disruptive growth group, incubator and venture capital team," according to its website, which notes it is "a small army of futurists, dreamers, doers, designers, engineers, scientists, marketers, brewers, builders and data geeks." Ms. Wu's job is to develop and manage global e-commerce partnerships for the brewer.
E-commerce is growing in importance for brewers as they seek to gain favor with digitally savvy shoppers. In the U.S., partnerships have included aligning with alcohol-delivery services. Before joining the brewer, Ms. Wu built businesses in the financial and internet sectors, including a fashion-tech platform that curated accessories, jewelry and handbags made by emerging Asian designers for shoppers around the world. But her talents don't stop there: She plays cello with New York's Chelsea Symphony and is also a novice boxing enthusiast.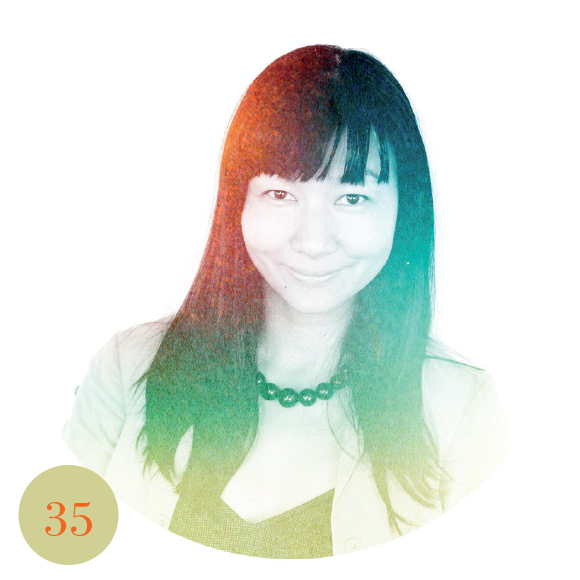 Tania Yuki
CEO, Shareablee
T
ania Yuki studied in Australia to be an attorney focused on marketing law. She ended up trying to discover laws of marketing in a more scientific sense. As founder and CEO of Shareablee, she's tracking social media posts of 100,000 brands and how people interact with them. Ms. Yuki helped launch ComScore's Video Metrix audience measurement years ago. Ultimately, she tried predicting which videos would be hits, which proved frustrating. "I was routinely wrong, and it just bugged me so much and made me curious," she said. "It turns out if you want to build something that truly finds data-driven best practices, you have to measure everything." So far, she's found 200 clients who agree.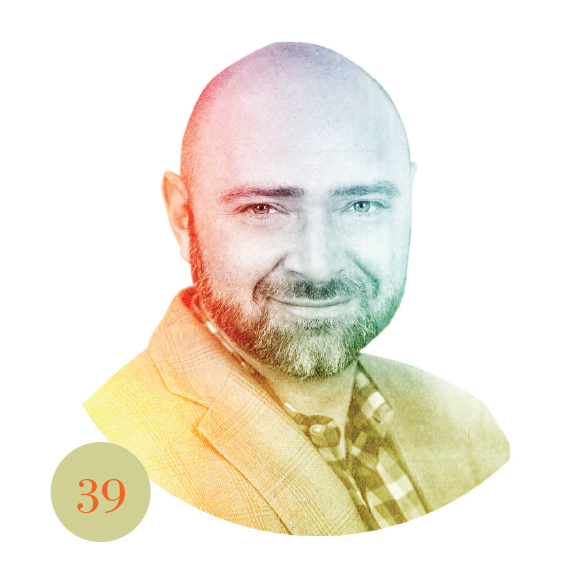 Julian Zilberbrand
Exec VP–audience science, Viacom
V
iacom's goal is to grow its ad revenue that doesn't depend on Nielsen ratings. Agency vet Julian Zilberbrand and his audience science team are a critical part of this mission. He made the leap to TV last year after more than a decade on the agency side to lead Viacom's data strategy division, where he is responsible for managing and aggregating data across all of Viacom's media properties—no small task for a company with more than a dozen TV networks, numerous websites and a vast presence across social media. With this data, Viacom informs a bulk of its ad deals and programming decisions. It Will be a significant spring for Mr. Zilberbrand, as Viacom promises data will be part of nearly every deal it writes during the upfronts.
Q.
What is one thing nobody knows about you?
A.
"I'm an open book, very outgoing and comfortable speaking in front of large audiences. Therefore, some might find it very surprising to learn that I was extremely shy and would avoid all public speaking until my sophomore year in college. Then I stopped worrying and started bringing my ideas to the table and meeting new people. I never looked back."