To Your Baby, Your Kitchen is a 'Paint by Numbers' Project
Parents of messy kids, you know.
Published On
May 17, 2013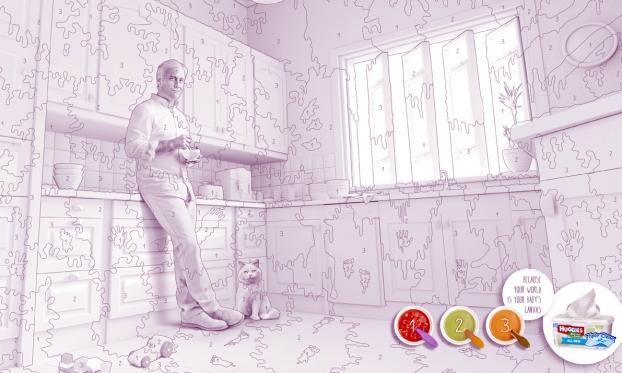 Editor's Pick
Ogilvy & Mather Chicago will earn knowing smiles from parents of messy toddlers with this set of print ads for Huggies Wipes. "Mess By Numbers" shows how your baby's artistic temperament extends to the world he or she sees -- turning your kitchen, and your car, into a giant canvas.
The images were photographed by Tony D'Orio, and rendered into an all-white environment dotted with squiggly mess lines by retoucher Scott Giannini.
Credits
Date

May 17, 2013
Brand:
Client:
Agency:
Chief Creative Officer:
Group Creative Director:
Group Creative Director:
Creative Director/Copywriter/Art Director:
Creative Director, Art Director:
Illustrator:
Photography:
Need a credit fix? Contact the Creativity Editors