Marc Pritchard looks like the prototypical Procter & Gamble guy from a bygone era: a white man more comfortable in a suit coat than shirtsleeves, never a hair out of place.
He's ditched the tie since starting at the company's Mehoopany, Pennsylvania, paper plant 35 years ago as a cost analyst, but Pritchard is not about to join the business-casual throngs at P&G's Cincinnati headquarters. Nor will he ever rock shorts and sandals at Cannes like WPP CEO Martin Sorrell. Pritchard shakes his head and says, "I just can't do that."
His seriousness scared people when he first succeeded the informal and affable Jim Stengel as P&G's top marketer in 2008. Janet Fletcher, P&G's director of sports marketing, admits she was once intimidated enough to dart into whatever elevator Pritchard wasn't taking when she spotted him in the lobby. He has sent some cold shivers through digital media this year too, with his insistence that players big and small get verification and brand safety right, or lose their slice of P&G's world-leading $10.4 billion budget. And Pritchard was the general leading a nasty marketing war to keep activist investor Nelson Peltz off the company's board—so far successfully (pending recount).
Pritchard actually has a wry sense of humor and genuine commitment to teaching people about marketing, Fletcher and others say they discovered. But that business suit may be his armor as defender of the brands that account for $65 billion in sales at P&G, be it against Peltz's notion that the company is a stuffy, lumbering giant losing ground (and millennials) to more digitally savvy foes, or against a fraud-fraught digital media world that's driven much of the agenda on his nine-year watch as P&G's chief brand officer. He's on the front lines of the company's diversity efforts, externally pushing for ad campaigns promoting gender diversity and combating racial bias while internally playing a key role in moving women and black executives up the ranks.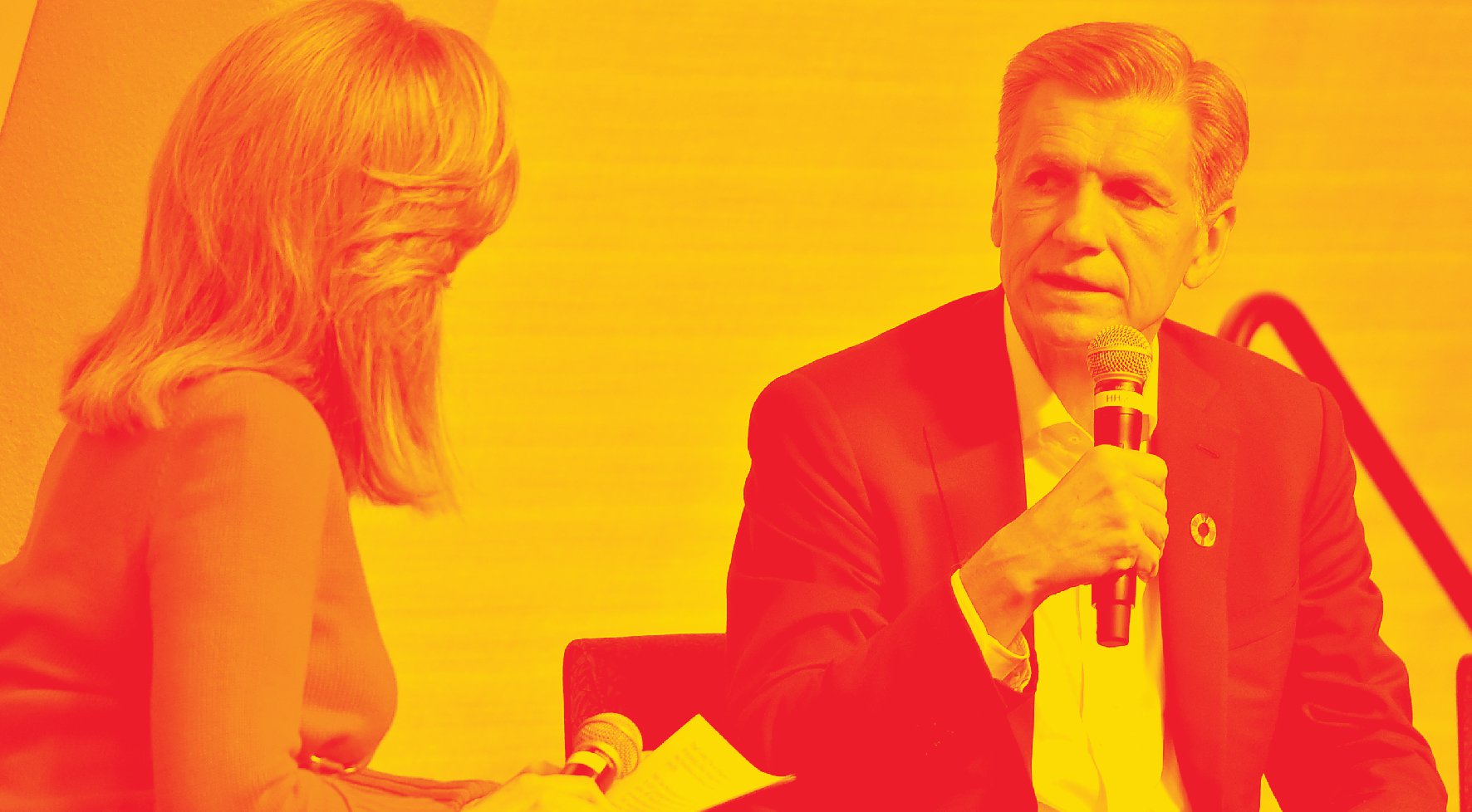 Pritchard is the chief liaison with agencies that bemoan shrinking margins and layers of red tape like the copy-testing mandated by P&G. And given the unrelenting pressure on marketers everywhere to cut costs while still growing brands and delivering ROI, Pritchard, as leader of the globe's largest and most influential advertiser, could be considered the de facto defender of brands for the industry as a whole.
He puts it differently: "I wake up each morning and just hope I can be useful." That, he says, applies to P&G, or the Association of National Advertisers, where Pritchard is chairman, or the broader industry via his recent spate of keynotes pushing for reform of the digital supply chain, and advertising quality and transparency.
Pritchard says he's all for change, just not necessarily the change others, like Peltz, want to foist on P&G from the outside. (What Pritchard hates most, says Fletcher, is "being managed. He'll lean over sometimes in a meeting and say, 'I'm being managed.' It's so obvious to him.")
Some P&G alums and analysts criticize Pritchard, along with P&G CEO David Taylor, for getting distracted by Peltz and putting a hefty sum, estimated at $35 million (by P&G) to $100 million (by Peltz), into marketing to keep Peltz off the board.
What Pritchard hates most is "being managed. He'll lean over sometimes in a meeting and say, 'I'm being managed.' It's so obvious to him."
Janet Fletcher, Procter & Gamble
But Pritchard says the drumbeat of Peltz's attack has "helped people realize that we are a profoundly different company than we were just a few years ago. Every decade, we have some tough times, and we pivot, grow and strengthen the company. That's where we are now. The nose is up, and we're making progress." He points to 70 percent of P&G's top 20 brands and half its 20 biggest country markets growing or holding market share in the past year.
He's still got work cut out for him to prove this. After steady improvement on the top line in recent quarters, P&G turned in a tepid 0.8 percent organic sales growth last quarter. It broke P&G's recent four-quarter streak of upside surprises, though it was better than some rivals like RB (Reckitt Benckiser), Kimberly-Clark or Johnson & Johnson's consumer business amid a mysteriously slowing U.S. market for household and personal-care products.
The man in the blue blazer
He doesn't tell the story much, but Pritchard's father is half Mexican, with the original surname Gonzalez. The name changed after his dad was adopted. He recalls his father telling him: "You kind of got lucky. Your name is Pritchard."
Pritchard's background plays into the work he has been doing at P&G, particularly in the area of diversity as it relates to both ad creative and hiring. Pritchard, 57, was born in California and grew up near Denver in a heavily Hispanic area before the family moved to Arkansas, where "I saw a high degree of racial prejudice," he says. "When I got to P&G, I just kind of suppressed ethnicity." He never denied his Hispanic heritage, in part because it never came up, given his looks and the fact that he only speaks "un poquito" Spanish. But he also never talked about it at P&G until recently.

Pritchard joined P&G in 1982 with an undergraduate finance degree from Indiana University. But he wanted to go into marketing and moved into a job in 1988 as an assistant brand manager on Sure deodorant. He rose through the ranks quickly to become an advertising manager and marketing director in hair, oral care and skin care.
In 1996, he took a special assignment to lead development of P&G's information-technology strategy at the dawn of the web-browser era. He later bounced around from VP and general manager of U.S. cosmetics and skin care to president of global cosmetics and hair colorants in 2004, and worked on strategy and productivity for then-chairman-CEO A.G. Lafley in 2006. Nine years ago, he assumed control of all of the company's marketing.
'Too young, skinny and white'
P&G's push for diversity began during his reign at CoverGirl (which last year was divested to Coty). "We were getting feedback that the models were too young, too skinny and too white," Pritchard says. About the same time, he went on a spiritual retreat to the mountains in Colorado with his wife and three daughters. The minister running it convinced Pritchard that "business is going to be the future of making a difference in the world," he says. "And it hit me that it's really important. CoverGirl, which is a wonderful brand, affects the standards of beauty and how people see themselves."
So Pritchard set out to show a more diverse group of women in CoverGirl ads, which ultimately included Queen Latifah, Ellen DeGeneres and Sofia Vergara, among others.
He also says he has a personal stake in gender diversity as the father of three daughters. His mother came from a family of five sisters and the only other male in the Pritchard household currently is a dog.
His key direct reports are mostly women, including Fletcher, Global Director of Digital Brand Building and E-Commerce Ilonka Laviz, and North America Media and Brand Operations Director Kristine Decker. Alex Keith, a chemical engineer by training who's now one of P&G's two highest-ranking women, recalls Pritchard talking her out of leaving to get an MBA and joining his beauty business as an assistant brand manager instead.
Pritchard "was the one who gave me the courage to make a pretty big leap," says Keith.
P&G's signature effort in gender diversity is "#LikeAGirl" for Always, by Leo Burnett. It wasn't directly a Pritchard project, but he gave it a huge stage. Following the online success of the three-minute ad in summer 2014, he decided 10 days before the 2015 Super Bowl to get it on the game, Fletcher says.
That necessitated buying a 60-second slot and editing the ad down. He also coordinated a meeting with NFL Commissioner Roger Goodell and Chief Marketing Officer Dawn Hudson to secure league support for the ad in and around the game, Fletcher says. And he worked with the sales teams to get last-minute, and unlikely, retailer support for Always around the Super Bowl.
Pritchard, moreover, pulled together P&G's now-iconic "Proud Sponsor of Moms" 2010 corporate Olympics campaign, including the assignment of freewheeling Wieden & Kennedy, considered an out-of-the-box choice for process-bound P&G.
Five months before that first Winter Olympics ad, there wasn't even a plan, much less an agency. P&G had 16 brands and 18 athletes signed on, but no corporate campaign. Dave Luhr, now global W&K president, recalls reading that P&G was an Olympics sponsor and quickly putting together a pitch for the corporate campaign with a simple Pritchard-crafted brief: "Find the intersection of P&G and the Olympics."
"He really put his neck out for it," Luhr says of the resulting campaign, including modifying P&G protocol for W&K, which is notoriously allergic to copy testing.
Behind Pritchard's buttoned-up tough-guy exterior beats the heart of a man who understands creatives, says Debby Reiner, CEO of Grey New York, the longtime agency for CoverGirl. "He loves the craziness of agencies and the zany people who contribute to the creative process," she says. "When he walks through the door of the agency, you can see it's his place."
Reiner recalls meeting Pritchard, then the newly minted VP and general manager of cosmetics, when the shop pitched the "Easy Breezy Beautiful" campaign in 1996 shortly after he came onto the business. Prior campaigns had emphasized product benefits, but Grey was looking to make makeup fun. "Everyone went around the table and shared how it made them nervous, and why they felt it was too big a departure for CoverGirl," Reiner says. "And Marc immediately said, 'I love it. It gave me the tingles. I'm buying it.' "
Pritchard proved to be full of surprises, given that he looks like a typical P&G laundry-detergent executive. He turned out to be a "huge beauty guy," Reiner says. "We always referred to him as the original CoverBoy."
Cosmetics were actually an unexpected detour. He was supposed to join Lafley on the laundry business in Japan in 1996. He was nine days away from his flight to Kobe, with his belongings already en route, when someone else backed out of the cosmetics post. Pritchard took that offer instead.
Next, Pritchard wants to get P&G's brands more involved in race relations, perhaps the most polarizing topic in this country. "I feel like I can uniquely focus on using our voice in advertising, just as we're doing in gender equality," he says.
This summer, P&G relaunched the 10-year-old "My Black Is Beautiful" campaign, which had lost prominence, with "The Talk," a video from BBDO that portrays the talks black parents have with their kids about dealing with various aspects of racism. That sparked a backlash led by Michelle Malkin on the National Review website accusing P&G of "identity-politics pandering."
Pritchard isn't backing off. "Our objective was to get people to talk about it," he says. "When you promote conversations, you promote understanding. ... We got blowback. But we encouragingly got a far bigger degree of positives."
Pritchard says his support for the effort is rooted in his personal experience. He recently became executive sponsor of P&G's internal African-American Network, whose advisory group did an exercise to help people recognize their biases. "I had to go all the way back to my own biases, and why didn't I admit to anybody that I was half Mexican until I'd been at the company for 34 years."
Pritchard, who navigated P&G's way into digital, could well take Peltz's attack personally. Peltz declined to comment for this article, but his September white paper making his case for a board seat critiqued P&G's digital-marketing efforts, pointing to a lag in Instagram followers for key brands versus rivals big and small, and arguing that P&G needs to hire more digital talent from outside.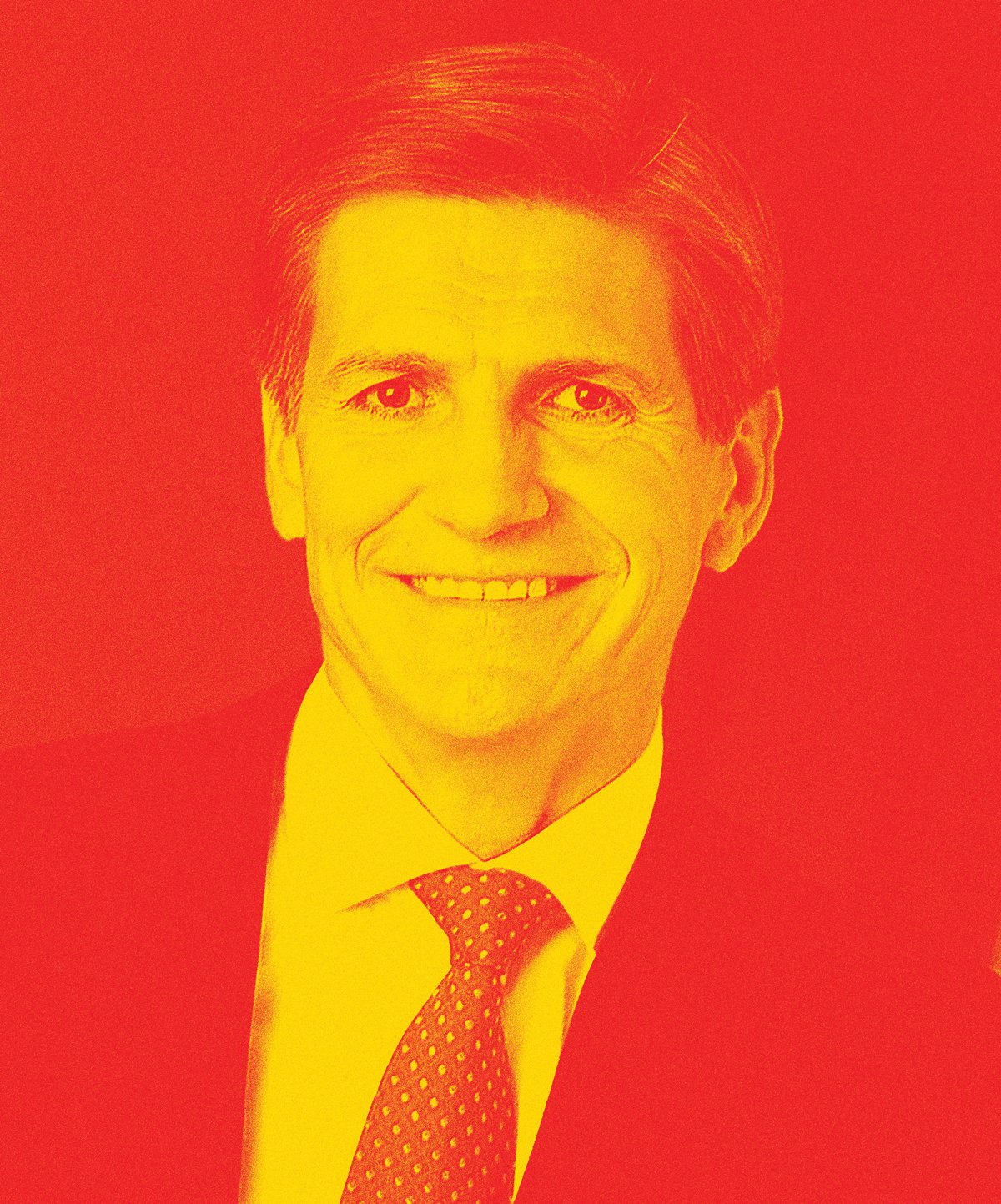 At least some agency people, analytics executives and rivals say privately that P&G has largely itself to blame for its digital problems. Pritchard pushed hard earlier in his tenure to implement P&G's Hawkeye programmatic digital media buying system, according to people familiar with the matter. At the time, P&G was ahead of rivals on programmatic and focused on getting lower costs amid growing doubts that its world-leading clout in offline media buying would ever transfer to a digital media marketplace that doesn't clearly reward scale.
But while Hawkeye lowered costs, it also led P&G to become more vulnerable to dark places on the web. Pritchard's nemesis, Unilever Chief Marketing and Communications Officer Keith Weed, obliquely criticized Pritchard's approach in a series of appearances and interviews at Cannes and Advertising Week this year. He said Unilever hasn't suffered the brand-safety problems some others have in part because it used the "guardrails" provided by Google and others, and in part because it recognized pitfalls in the cheapest digital buys. "You wonder how some of these brands can ever go back" to YouTube, Weed said at Cannes, "because no one can give you a 100 percent guarantee of safety."
For his part, Pritchard says P&G's talks with Google have progressed to the point that it's close to being able to put paid support for its brands on YouTube again, including for its new Olympics video. P&G already has been hiring from outside on digital and media, he says, such as a team to create the Olay Skin Advisor or former Mondelez executive Gerry D'Angelo as global media director. And he acknowledges P&G has learned lessons on the value of cheap digital media.
"We kind of chased the dream of endless supply of websites and places to advertise," Pritchard says. "What we found is yes, you can buy anywhere, and you can get it really cheap. And you get what you pay for."
Pritchard acknowledges he began getting deeper into the digital weeds, including reading Media Rating Council standards, after hearing complaints from P&G executives about the returns they were getting on digital.
"The fascinating part to me was asking how many people are we reaching, and I couldn't get a good answer," he says. He believes P&G and the whole marketing industry suffered a "boiled frog syndrome," moving money incrementally into digital and accepting increasingly unpleasant conditions because "everybody is there, so I need to be there too."
So he decided to use his place both as ANA chair and chief marketer of the biggest advertiser to, well, be useful. "I said, 'We're going to dig in, get an action plan and make it happen, not just for P&G but for the whole industry. Because if the whole industry moves here, everyone is better off.' "
See Marc Pritchard give his verdict on whether digital media has shaped up enough to deserve P&G's spending when he speaks at the Ad Age Next conference on Nov. 15 and 16 in New York. Full agenda here.
Cover photo credit: Michael Nagle/Bloomberg. Web production by Chen Wu.